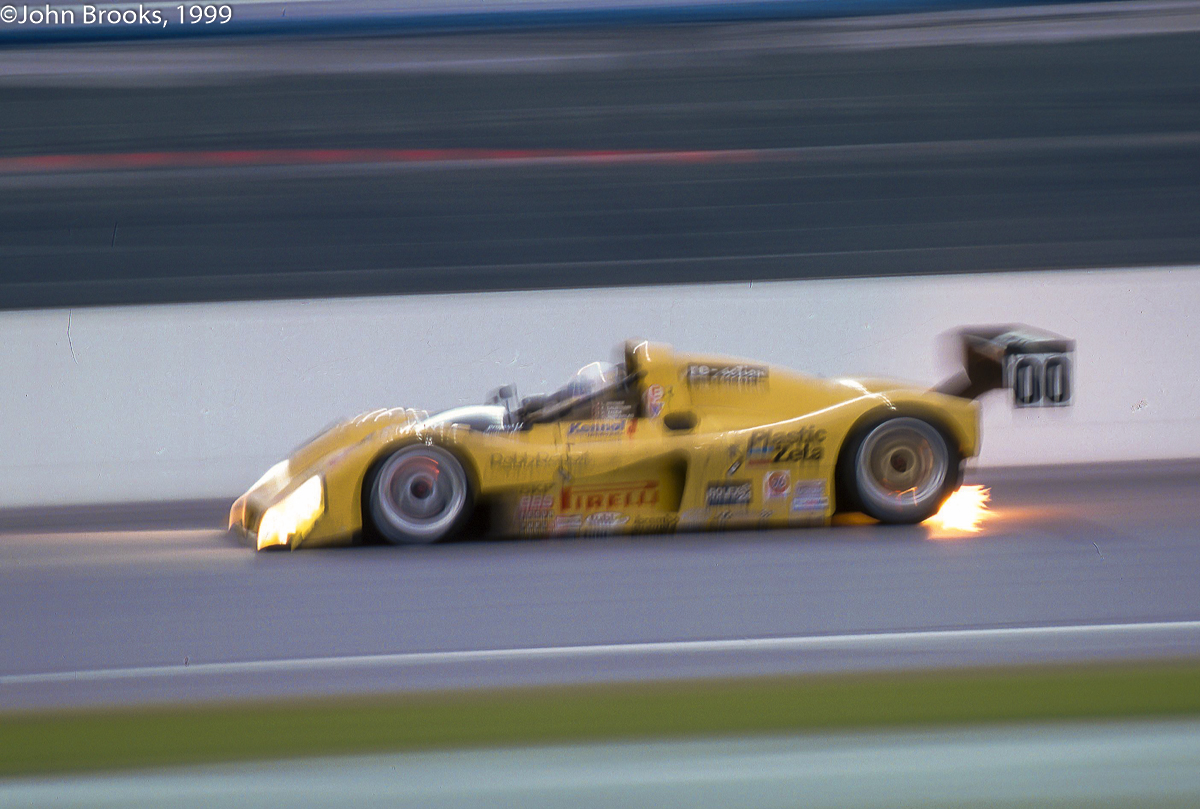 Delving into the archives on another project I stumbled across this attempt at 'art' in the bygone era of film…………such shots were almost always a leap in the dark with no idea till later as to how they would turn out, if they worked you were a genius, if not quietly slip the slide into the bin and say no more. All you could do is check the light meter, the aperture, the shutter speed and take a deep breath.
This 333 is headed for the back stretch chicane at Daytona International Speedway on route to 4th place in the 1999 Rolex 24.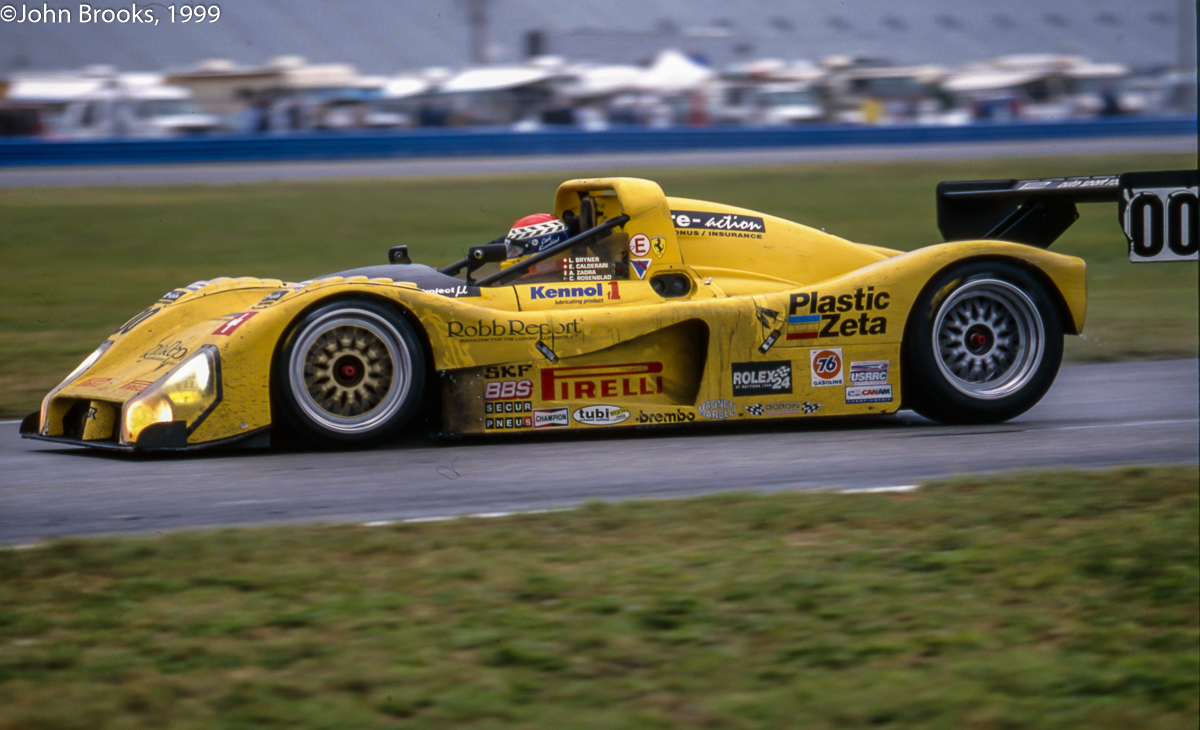 It was driven by the non pro crew of Lilian Bryner, Enzo Calderari, Carl Rosenblad and Angelo Zadra, a pretty good result for the Europeans in this tough race.
John Brooks, November 2014