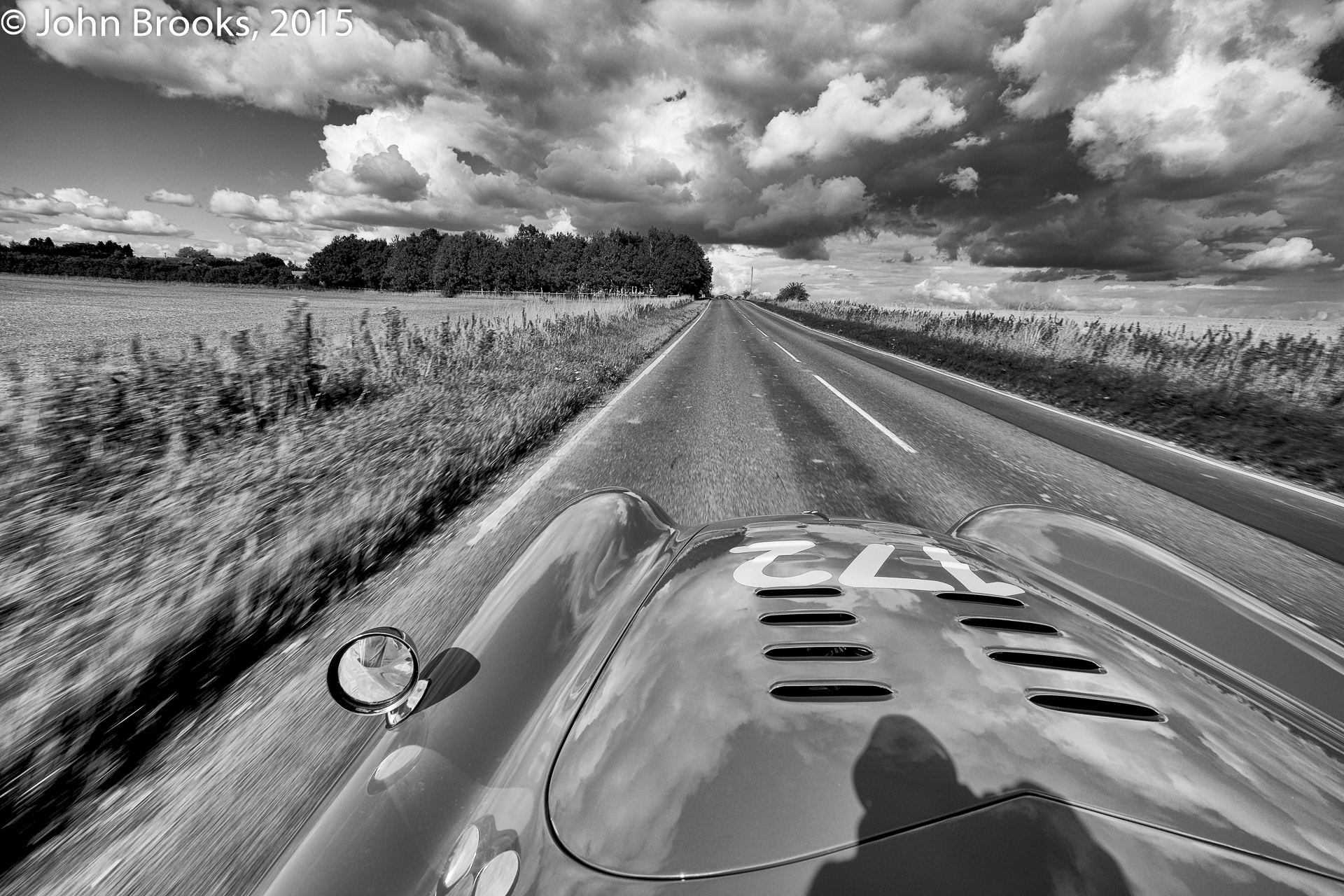 One of the highlights of my motoring year is the Salon Privé, a fusion of the automobile and a traditional English garden party.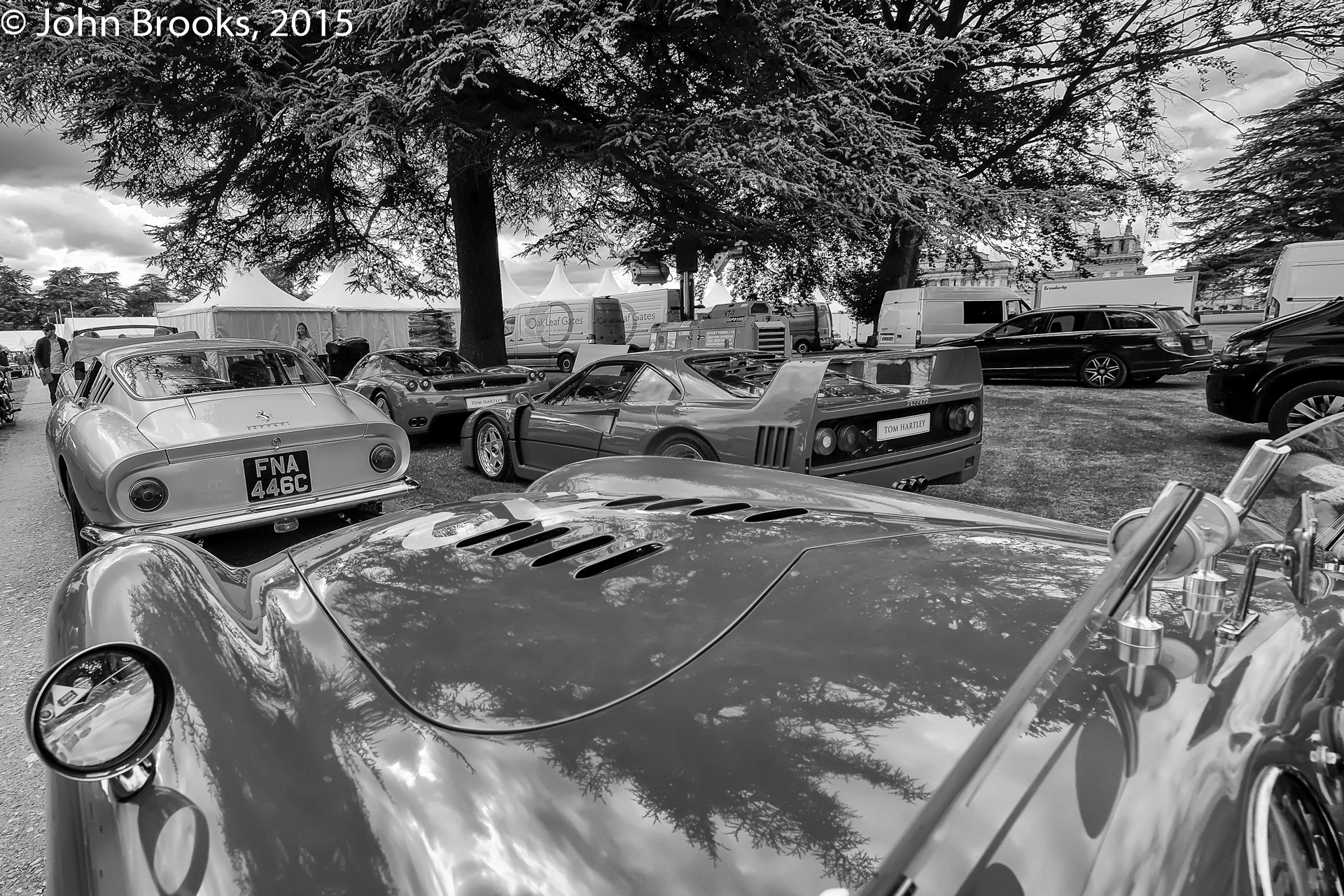 Held this year for the first time in the grounds of Blenheim Palace, a fitting arena for the show.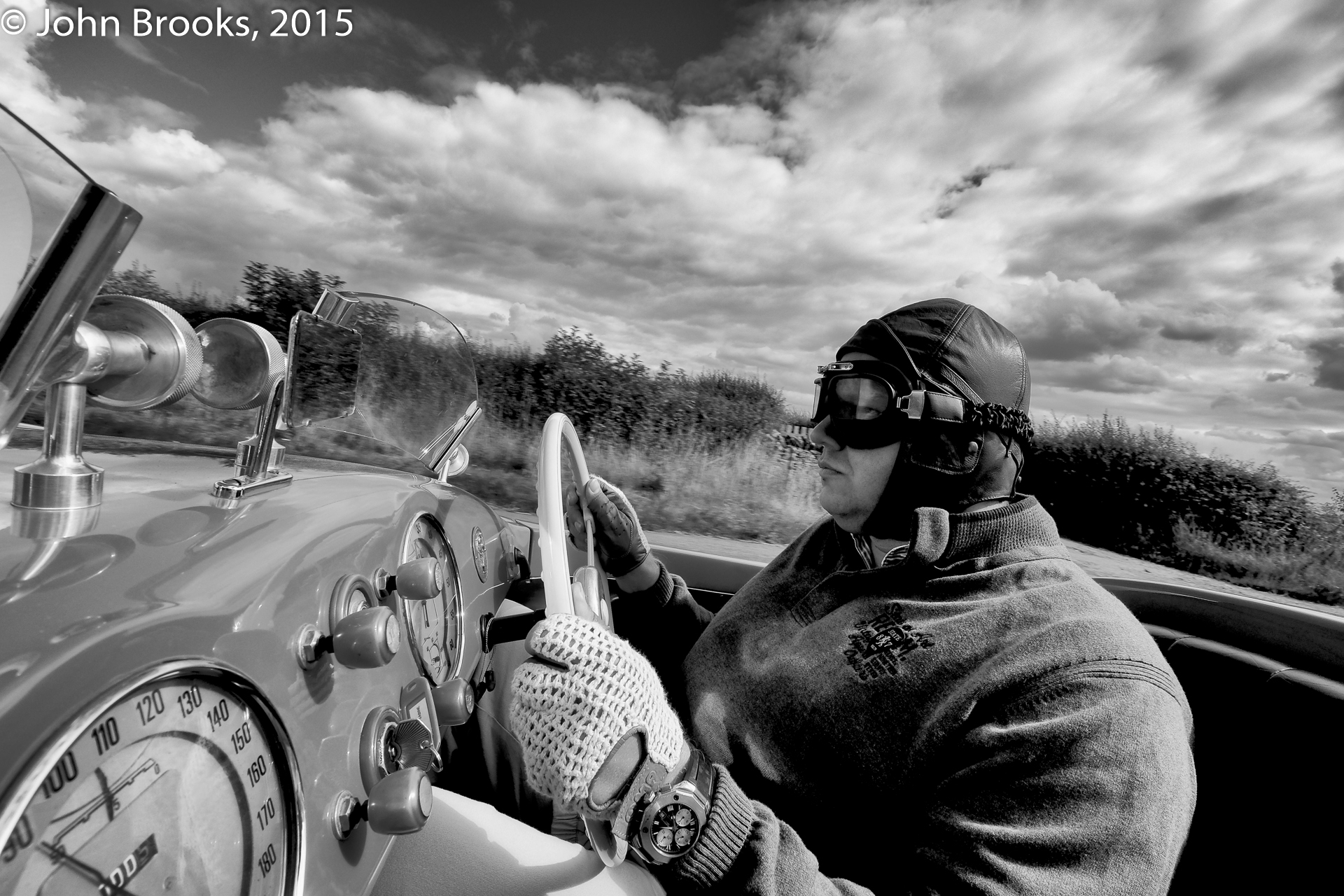 And I was lucky enough to get an invitation to ride with Dirk de Jäger in the Cisitalia 202S-MM that finished fourth overall in the 1947 Mille Miglia. I wrote about that red letter day HERE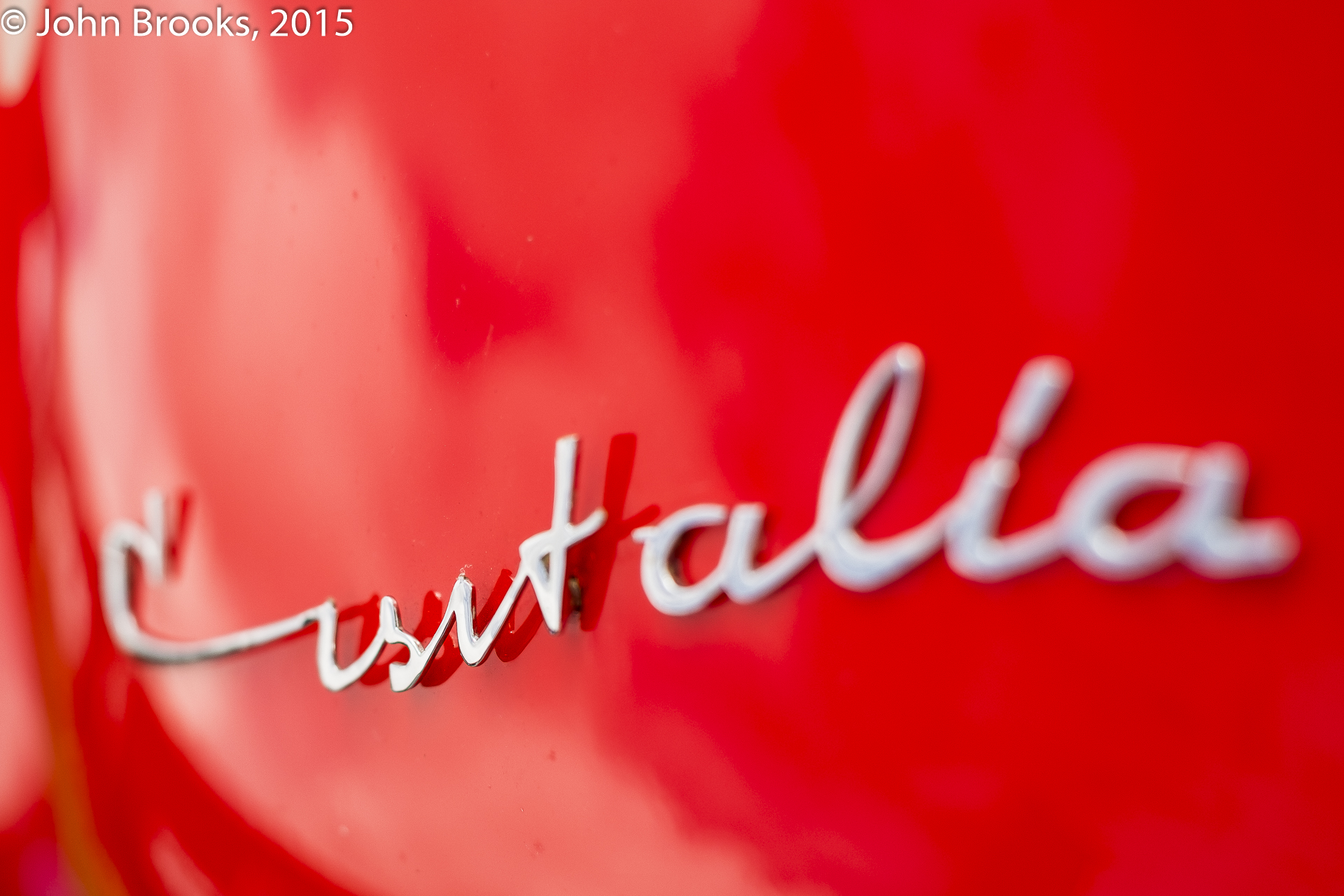 The Cisitalia was a rival for Ferrari back in the immdiate post-war period in Italy.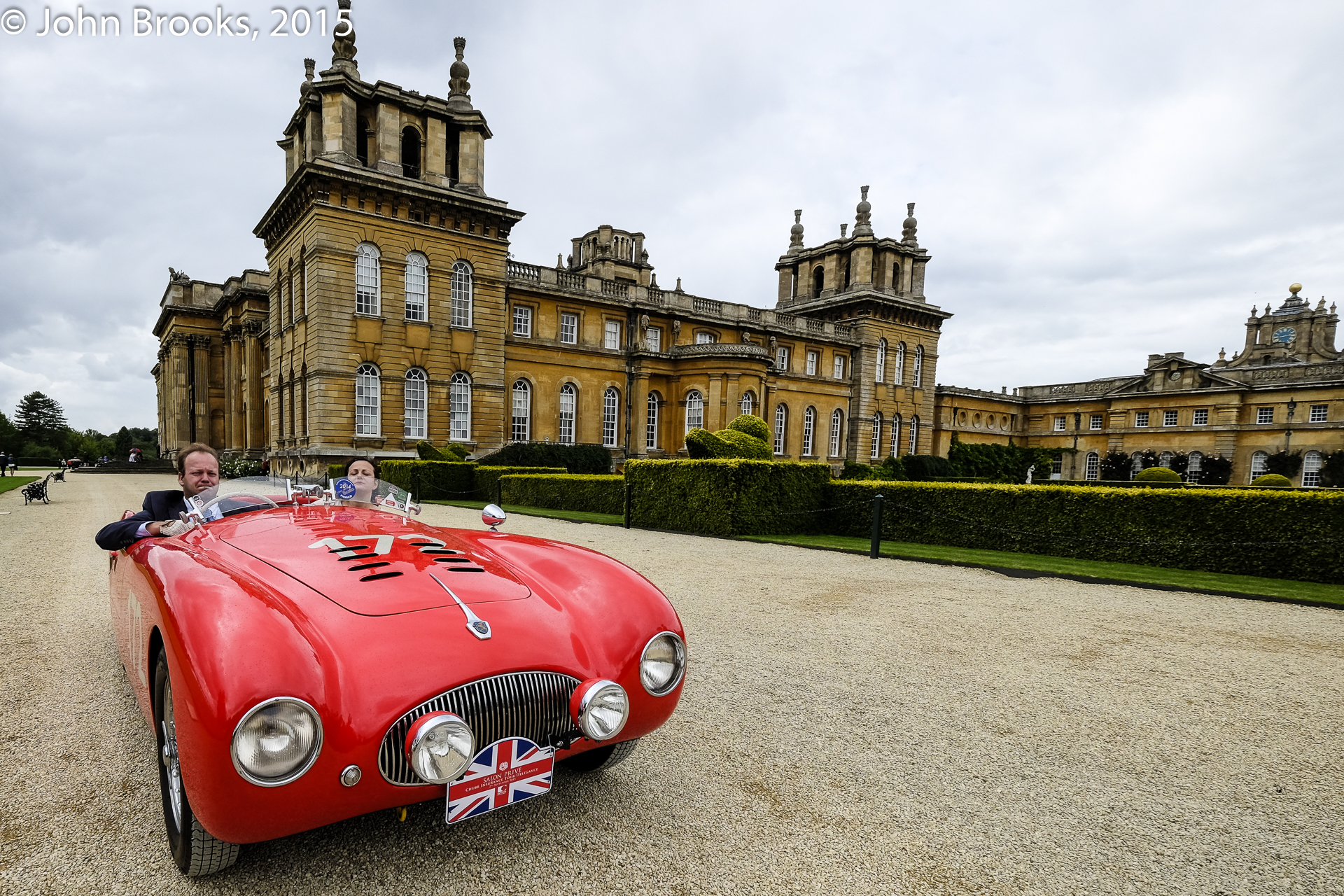 I had a closer look at the fabulous Italian sports car HERE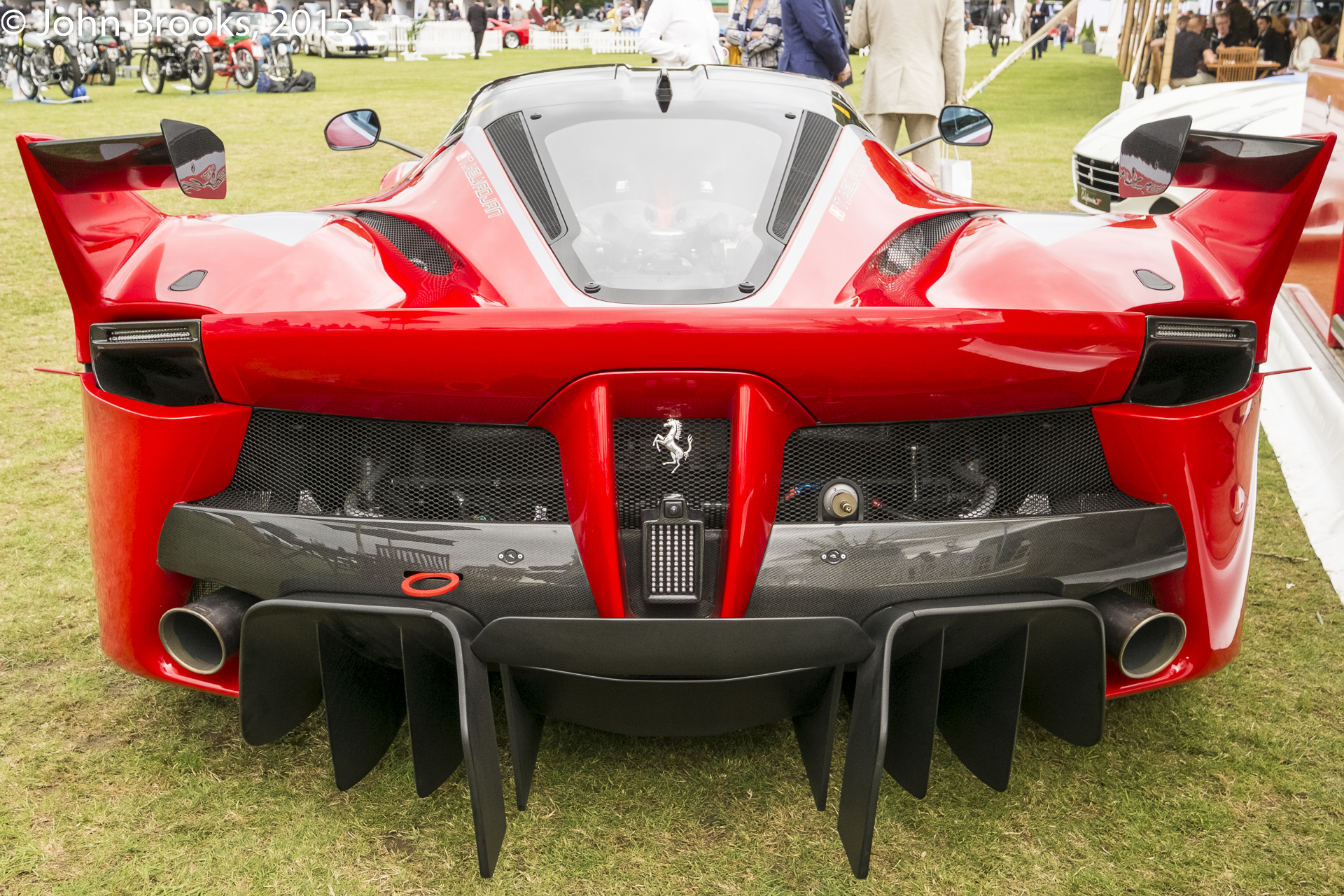 Another amazing Italian on the lawn at Blenheim was the Ferrari FXX K, a universe away from the Cisitalia.
Boasting 1,050hp obtained with the latest technology HY-KERS system topping up a more traditional V12 lump. More can be seen HERE and if you get time click on the film of Sebastian Vettel wringing the neck of the FXX K at Fiorano, astounding.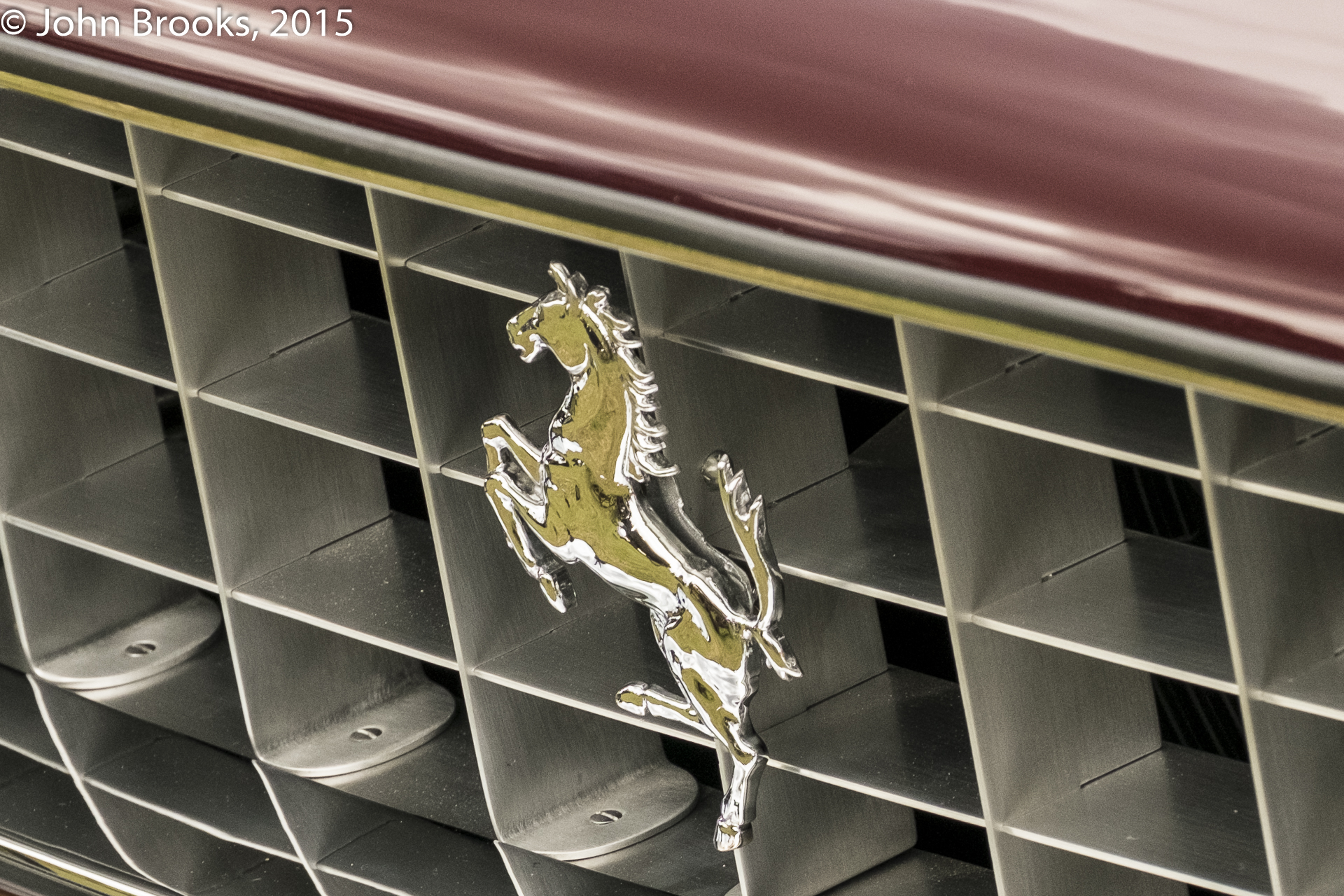 Going to these high end car events I have come to the conclusion that a Concours can be judged on the quality of the Ferraris on display, arbitrary and unfair, but so is life.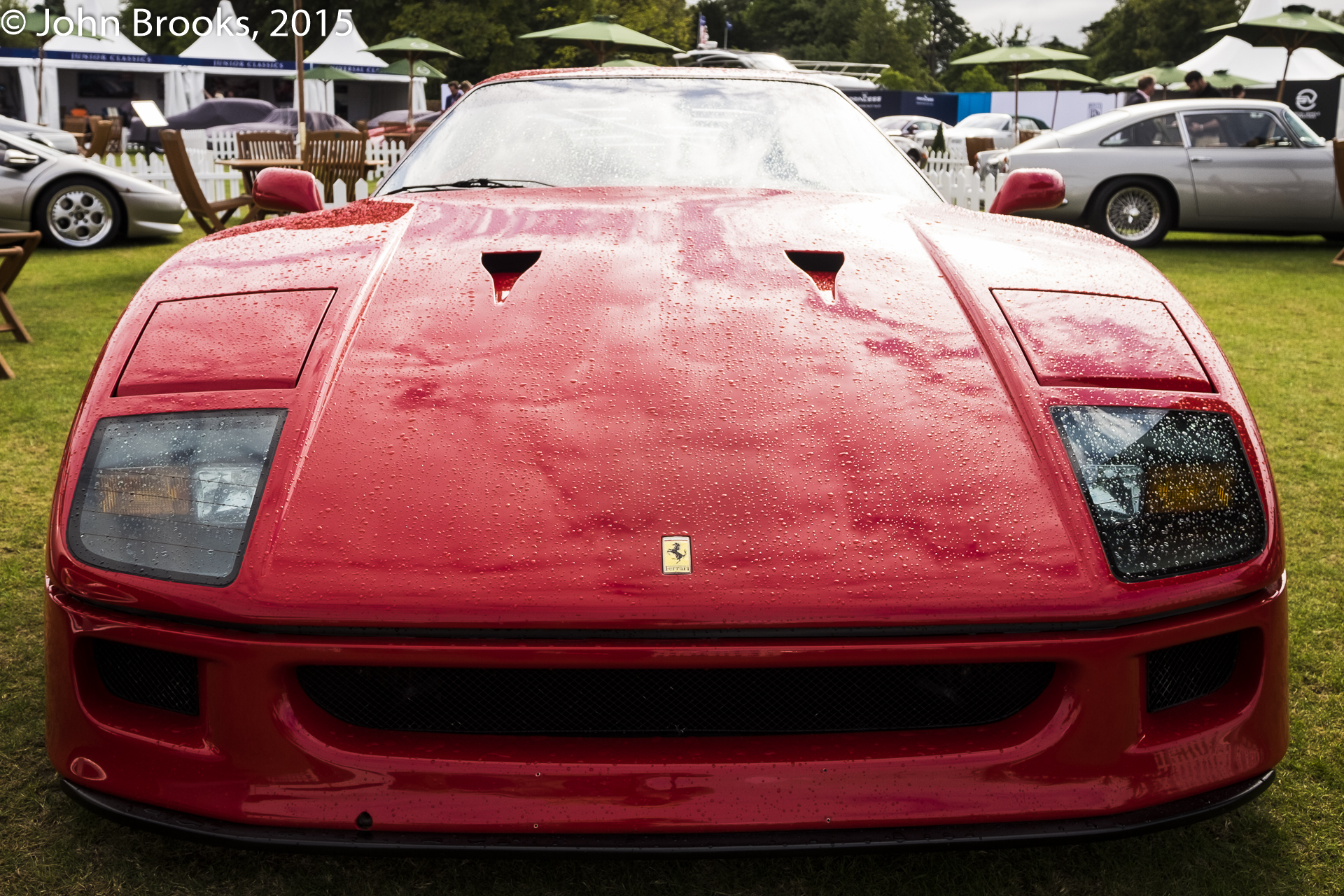 Salon Privé ticked all the boxes in this challenge as illustrated HERE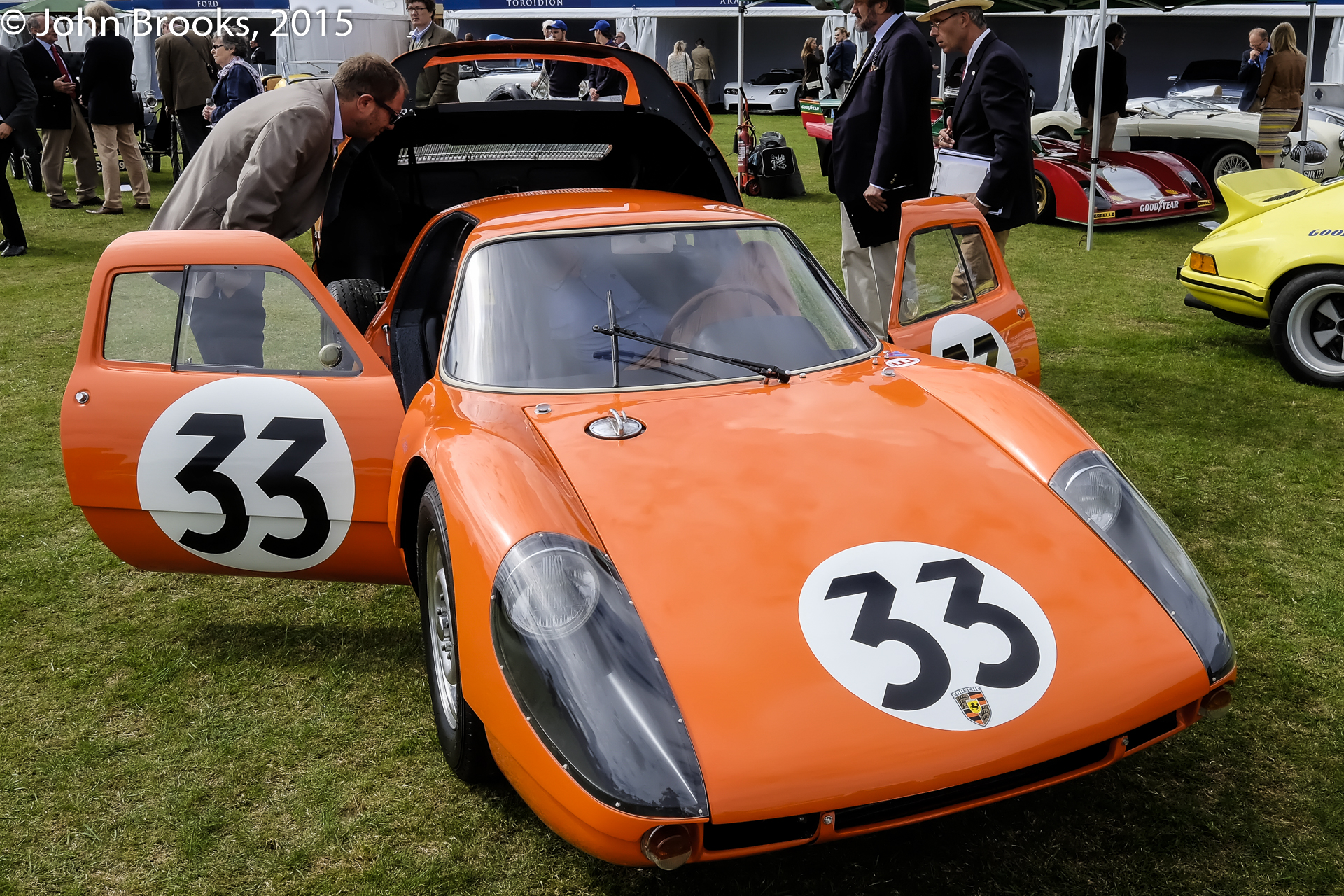 Numerically outnumbered by Maranello's crop, Porsche was represented by several models from its illustrious past, the pick of the bunch was the ex-Ben Pon 904 GTS, more on that HERE
One of the attractions of Salon Privé is the range of cars that are assembled each year. Away from the usual content there are always autos on display that have you reaching for the catalogue to figure out what they are. Two of these Lancia Sport Prototipo Zagatos were built in 1964 though this is the sole survivor.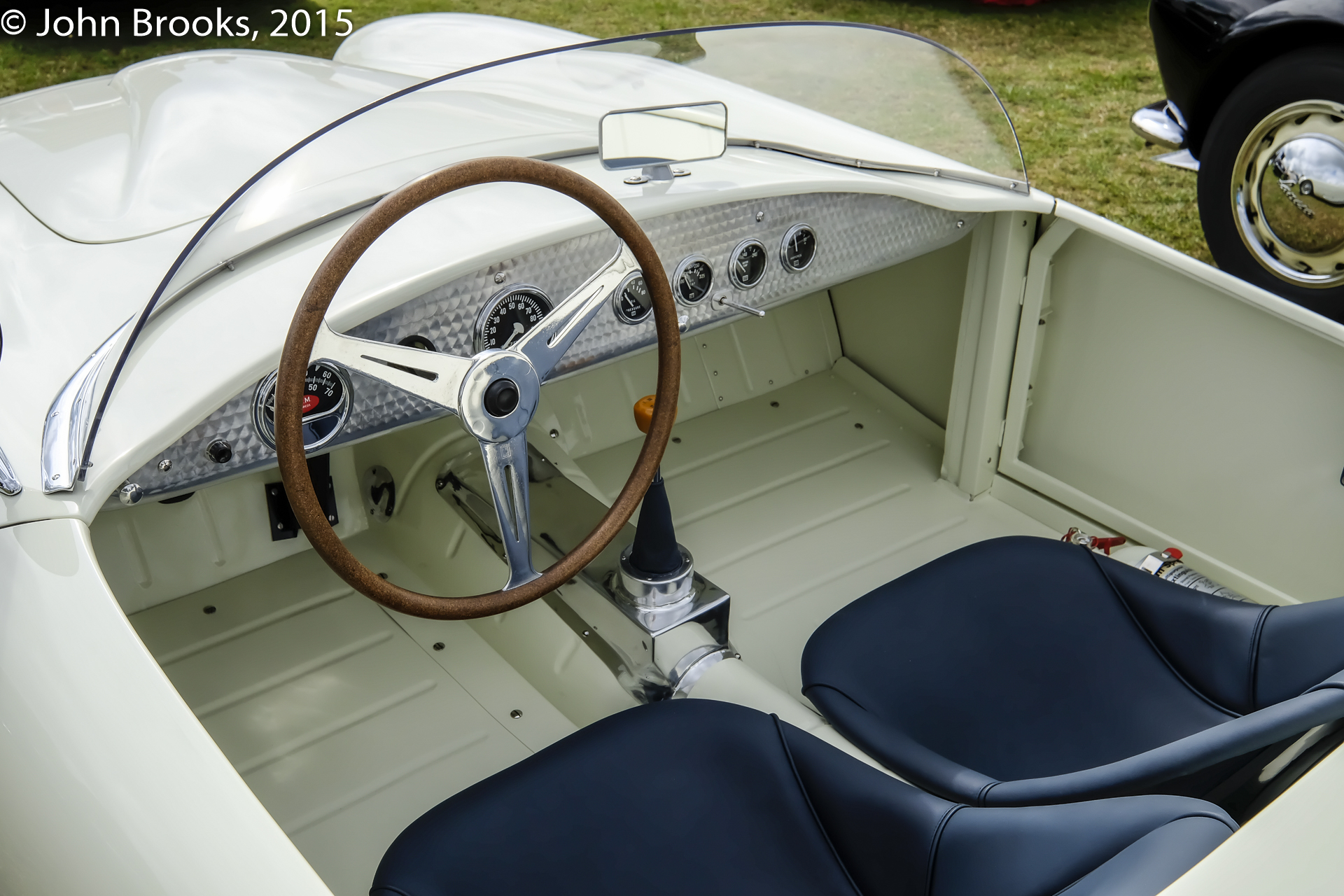 Another one-off is this Goldmanini, Italian styling from the '50s at its simple best.
Even the car park will produce the unusual, a Zagato-styled Bentley Continental GTZ. More can be seen HERE of these cars.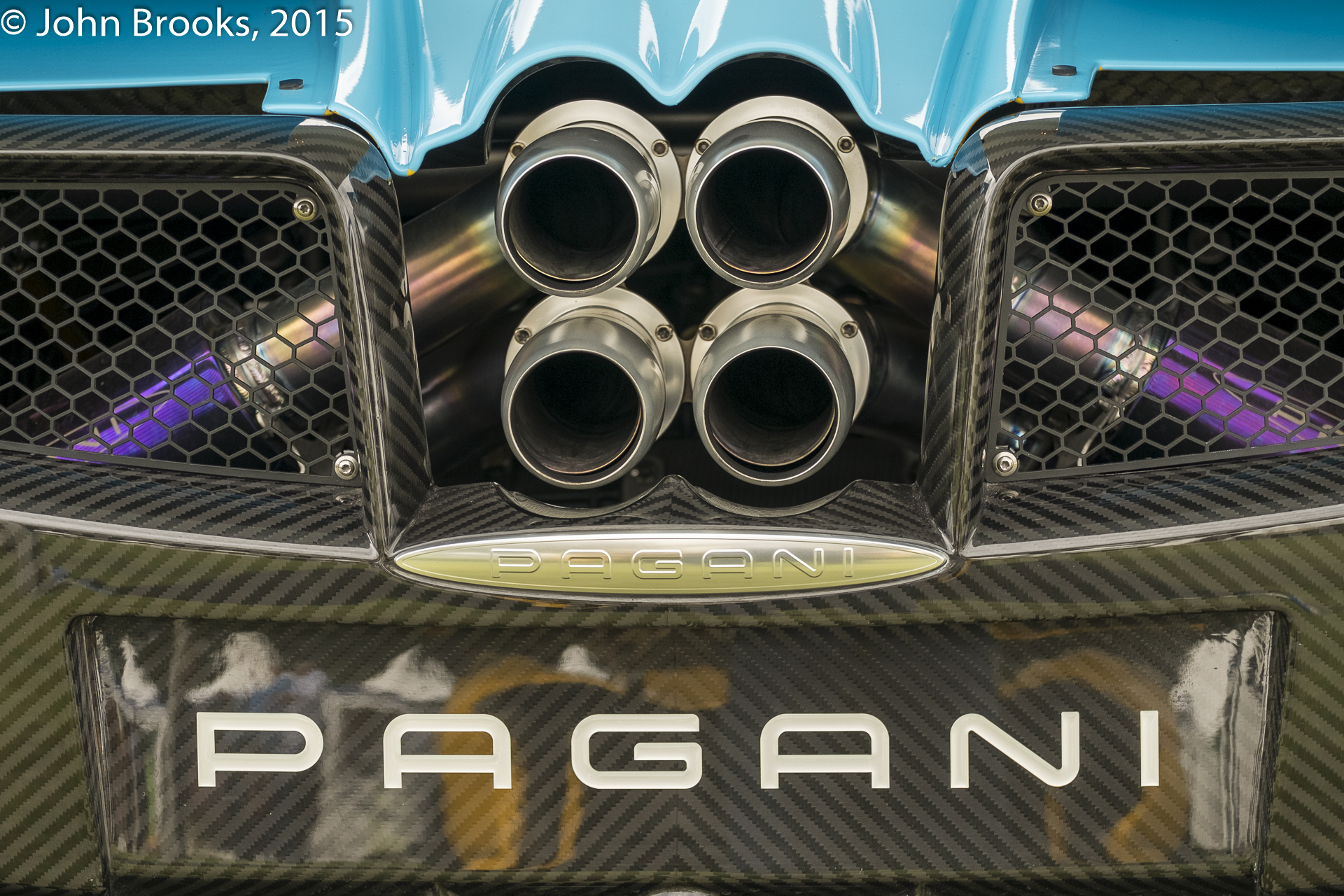 The quality of the cars on display encourages my photographic side, so the Fujis are fired up searching for THE shot.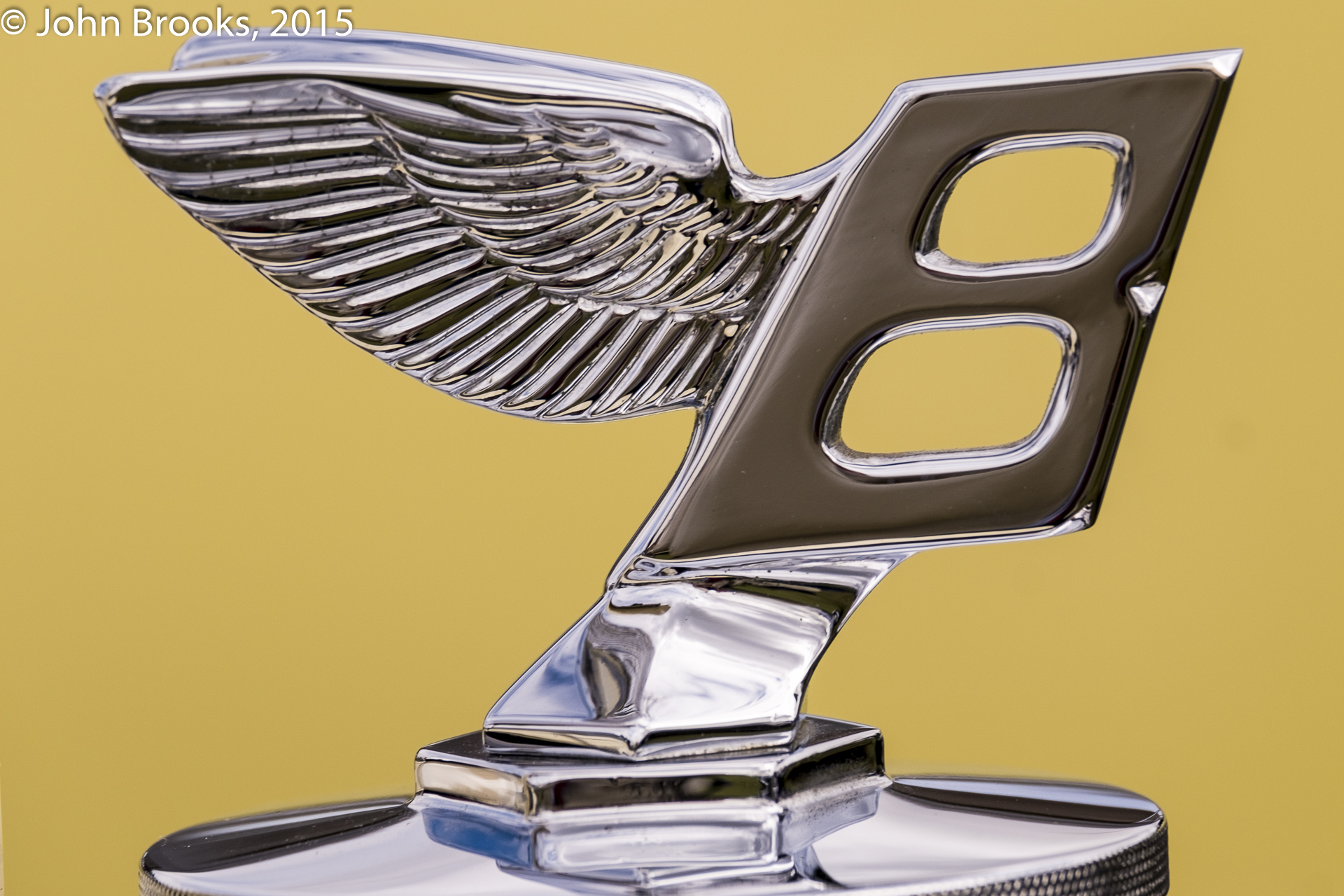 Naturally I cannot find it but it is not for want of trying.
The full gallery can be seen HERE
The next Salon Privé will be held at Blenheim Palace on 1-3 September, don't miss it.
John Brooks, December 2015