The recent trip to Florida concluded with a visit to the Tampa Bay Automobile Museum, a top notch affair. The Special Correspondent found much to appreciate and now brings us his latest 'Rare and Interesting' piece.
This is a museum that offers quality rather than quantity. It has a very rare collection of pre-war cars each of which is of great technical interest. Here are some of its rare gems: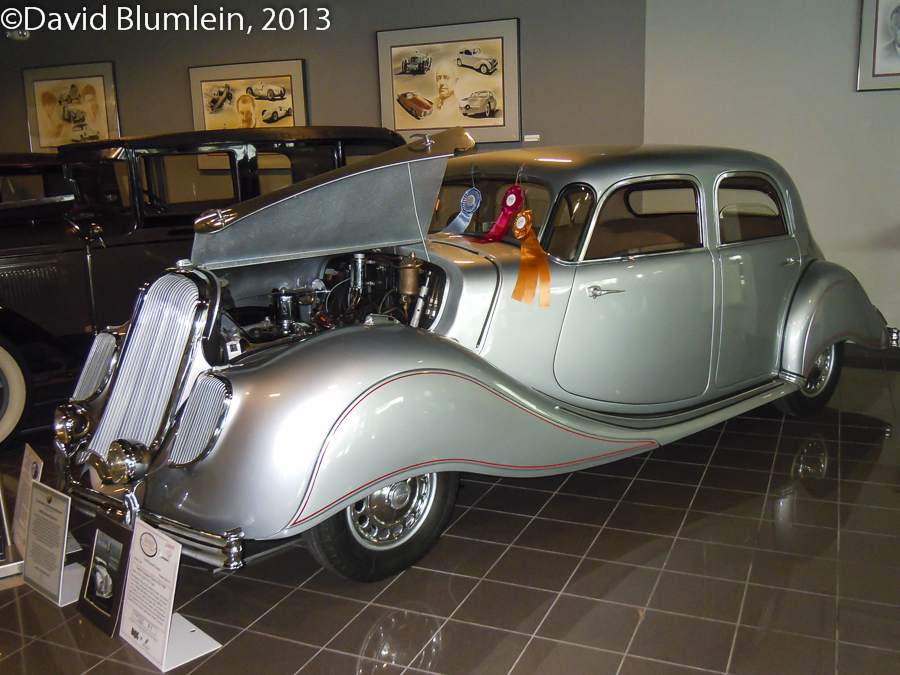 Panhard Dynamic
The Dynamic was the last production Panhard  to come out of the Avenue d'Ivry before the war. It was unusual in having a 6-cylinder sleeve-valve engine of 2.5, 2.8 or 3.8-litre capacity. It had all-round independent suspension by torsion bars, a unit-construction body with a wrap-round windscreen and three wipers. When introduced in 1936, it had the rare feature of a central driving position: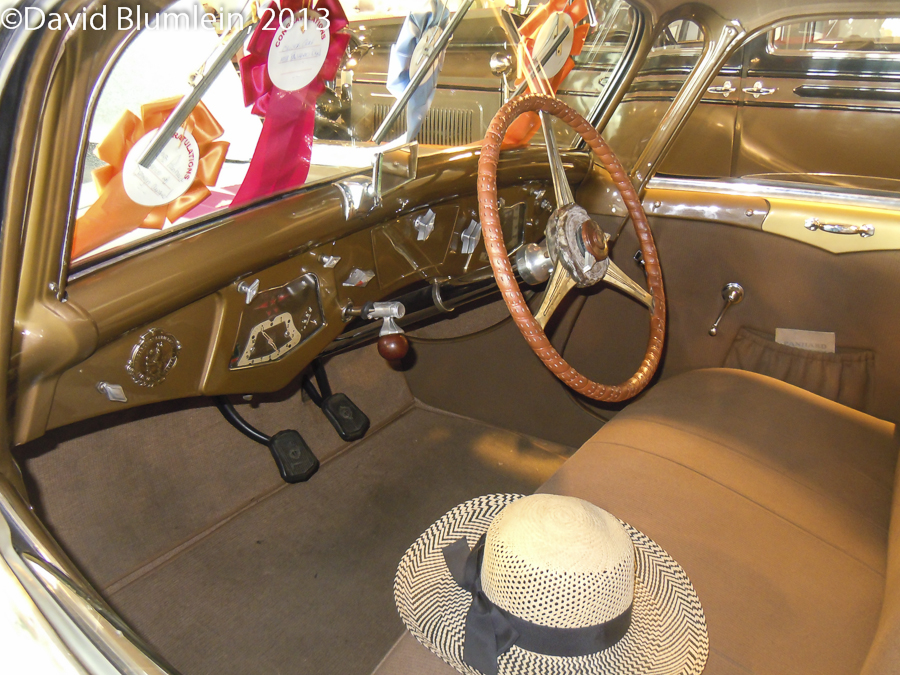 In 1939, this was changed to left-hand drive. Among its admirers was Léon Blum, leader of Front Populaire, who was to be seen frequently in Paris in his black example.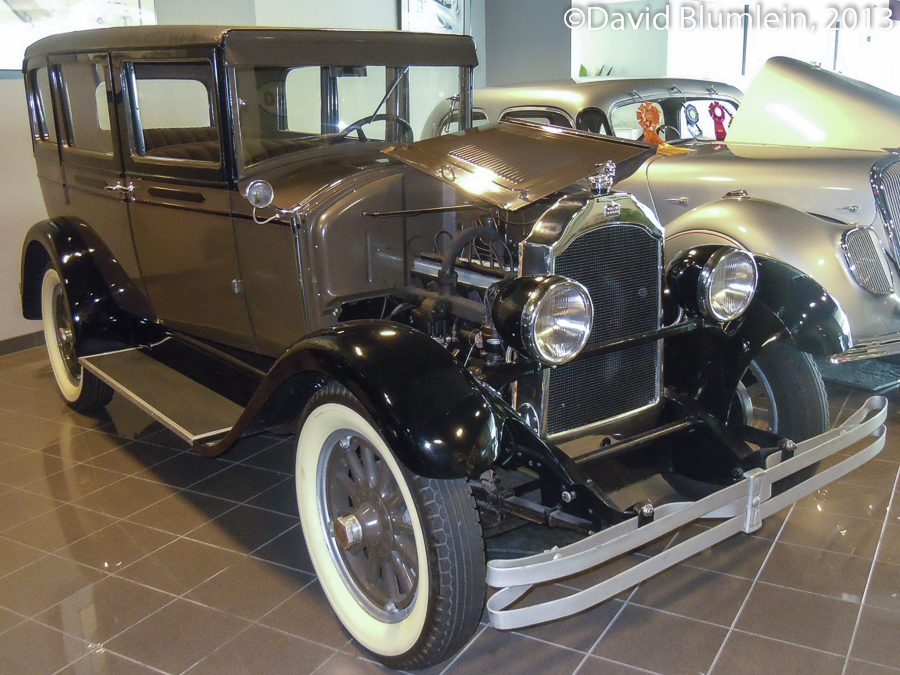 Willys-Knight Model 56
This is another sleeve-valve car and in the 1920s Willys made more of these engines than all the rest of the world put together. This car has a 2.6-litre 6-cylinder engine.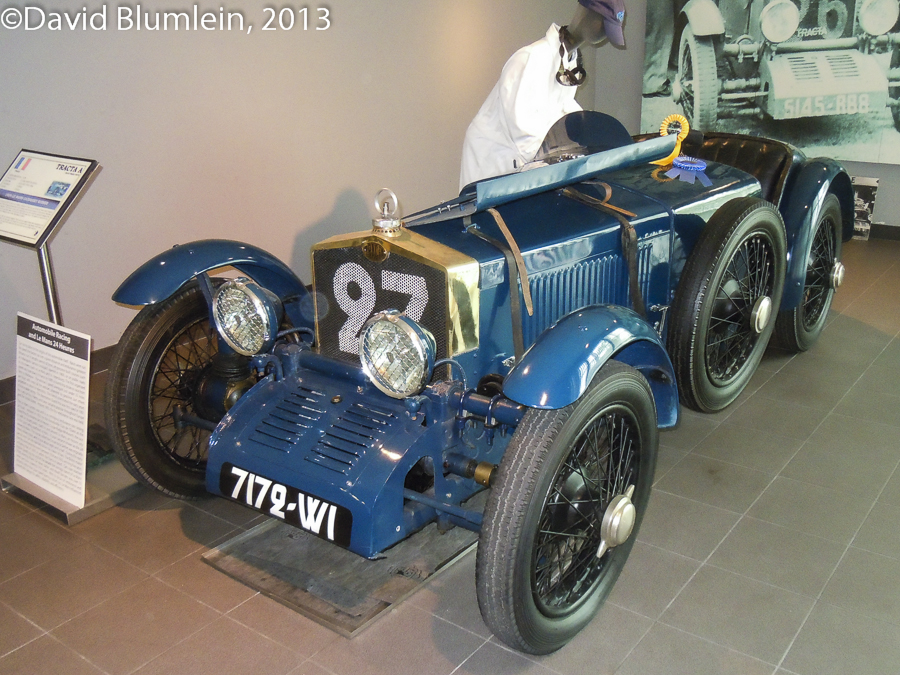 Tracta A
Jean Albert Gregoire was in 1927 the first to bring a front wheel drive car to the Le Mans 24 Hour race.  The car pictured above ran at Le Mans in 1929 driven by Gregoire himself and Fernand Vallon and finished 10th overall while its teammate finished one place above and won the 1100c.c. class.
The two cars were powered by overhead valve SCAP engines of 985c.c.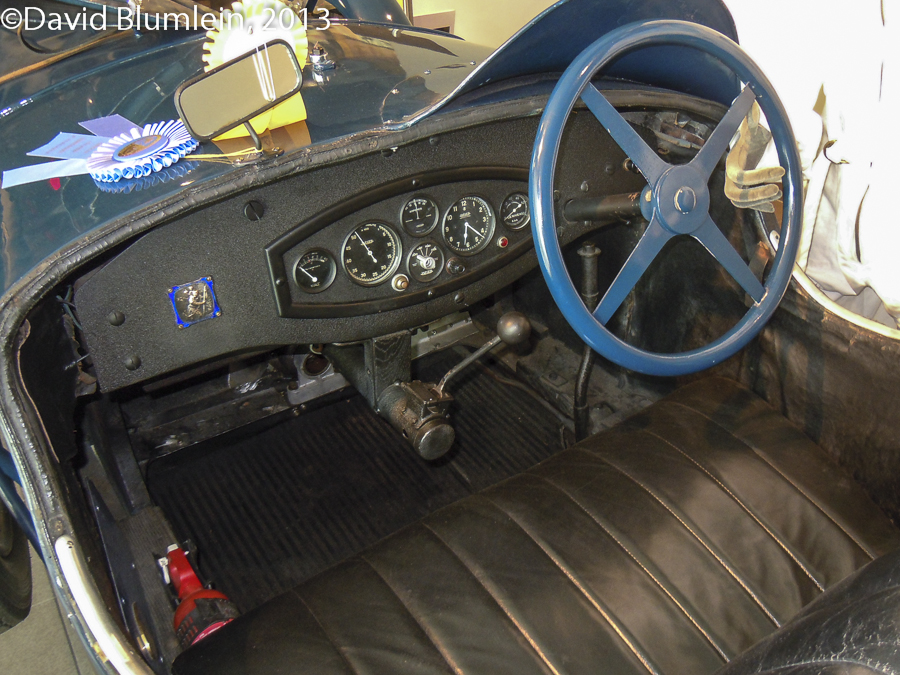 The cockpit of the Le Mans car which has bodywork by Duval. Notice the lovely little gear-lever with a gate which has to select the gears right down to the front of the car.
Tracta E
In 1930-1931, Gregoire started making more luxurious saloons and coupés. This car has bodywork by Henri Le Moine and has a 6-cylinder Continental side-valve 2.7 litre engine driving the front wheels.
Cord L-29
Errett Lobban Cord was an entrepreneur who had rescued the famous Auburn and Duesenberg marques before making a car with his own name. He had been impressed by Harry Miller's front wheel drive racing cars and the L-29 was the first front wheel drive American built car offered to the public. He had also acquired the Lycoming engine business and his car was naturally powered by a Lycoming 8-cylinder side-valve engine:
The car was introduced at the time of the Depression and only some 4,400 were sold.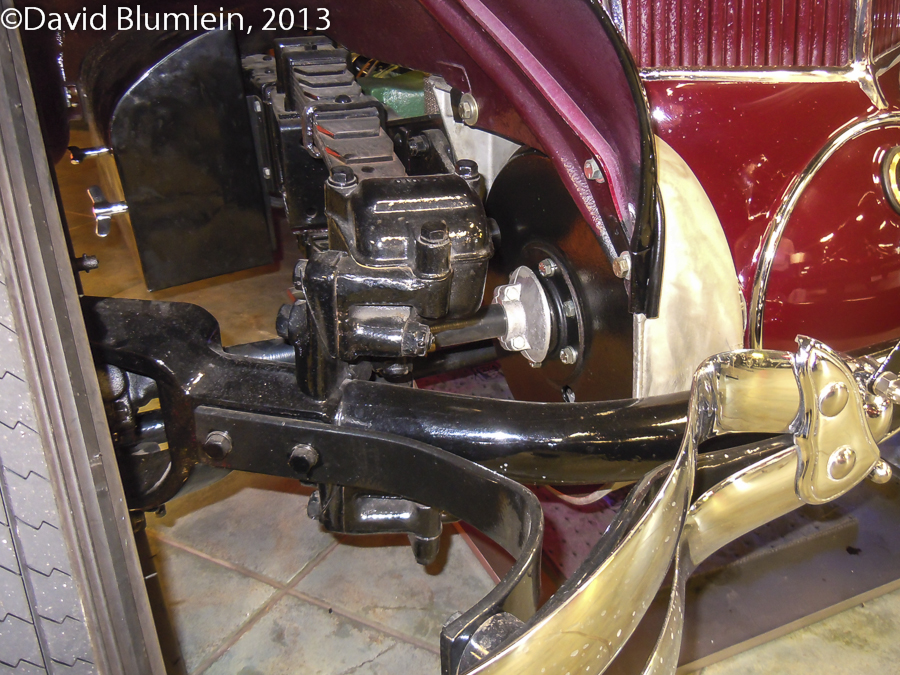 The front suspension is unusual in having two quarter-elliptic springs on each side, neatly keeping out of the way of the drive-shafts.
In 1935 Cord introduced this aerodynamic car designed by Gordon Buehrig. It has a "coffin nose" which houses a specially made V8 Lycoming engine driving the front wheels and, advanced for the time, pop-up headlights. If a supercharger were fitted, it became the 812. Problems with the electro-vacuum transmission and other delays caused sales to drop off and the car was very expensive. Just under 3000 had been made before production ceased in August 1937.
Aero Type 50
The Aero aircraft company of Prague started making light cars in 1929 with 2-stroke engines. In 1934 a new range of Basek-designed cars were introduced, the Type 30 with a twin-cylinder engine and by 1938 the Type 50 with a 4-cylinder in-line 2-stroke engine driving the front wheels:
Not many enthusiasts will be familiar with an in-line four 2-stroke!
The Aero must not be confused with the Czech Aero Minor which was based on a JAWA design. 
Amilcar Compound
Amilcars, like Salmsons, were the typical small French sports cars of the 1920s and both companies began to make bigger touring cars in the following decade. In 1937 Amilcar was taken over by Hotchkiss who engaged Jean Albert Gregoire to design a light car for them. This was the Compound which had unitary construction in Alpax alloy, all independent suspension with transverse leaf spring at the front, torsion bars at the rear and rack and pinion steering. The engine was a 4-cylinder side valve of 1185c.c. which naturally drove the front wheels! In 1939 it acquired overhead valves but the war intervened and less than 900 Compounds were made all told.
Derby V8
These V8s were the last Derby cars to be produced. The Lepicard designed cars had engines with side inlet valves and exhaust overhead valves driving the front wheels. This roadster has a body called "Montlhéry" and was used by Gwenda Stewart in the 1934 Monte Carlo Rally. Two V8 Derbys ran unsuccessfully at Le Mans in 1934 and a single further entry also retired in 1935.
TAILPIECE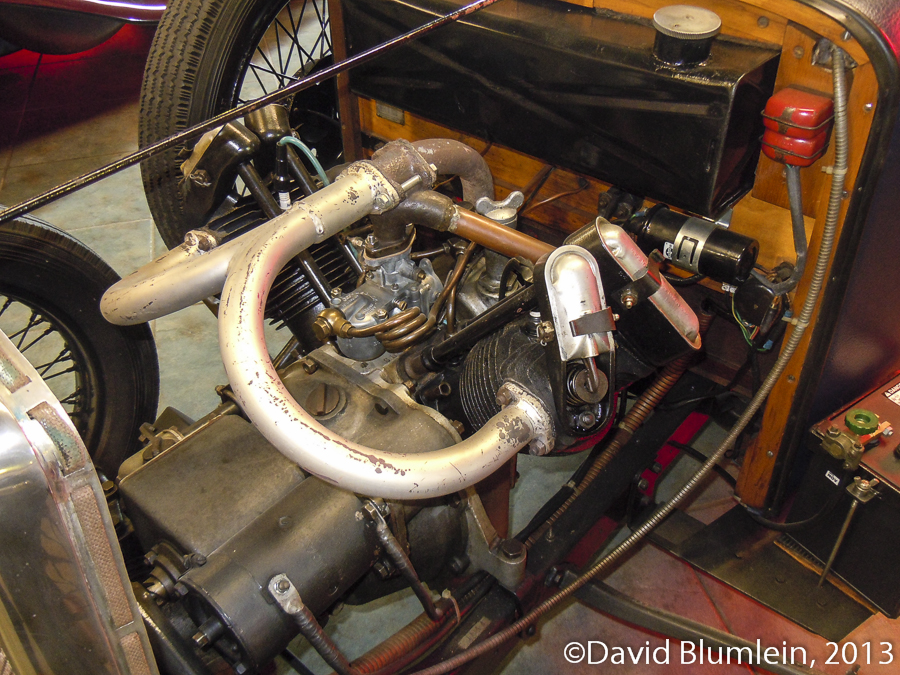 Fearing in August 1914 that their Saint-Denis factory would fall into enemy hands as the Germans advanced towards Paris, Hotchkiss decided to set up a works in Gosford Street, Coventry where they began in 1915 to build machine guns for the Allied war effort. After the cessation of hostilities, the company started to mass produce engines for William Morris and launched a V-twin air cooled 1080c.c. engine of their own which went on to power the B.S.A. Ten car. This engine was successfully tried out in an old Morris Oxford chassis which was run in the 1921 Land's End Trial where it won a Gold Medal. In 1923 William Morris bought the whole Hotchkiss factory and changed it into Morris Engines. However, B.S.A. were given the licence to carry on producing the engine for their cars. The above picture illustrates one such engine in a B.S.A. three-wheeler.
David Blumlein, March 2013