If you think the current Grand Prix season has been full of unpredictable excitement, cast your mind back thirty years to 1982 when, against a backdrop of the FISA/FOCA wars and the transition from normally aspirated engines to turbos, no less than eleven drivers won races during the 16-race campaign.  Keke Rosberg wound-up as World Champion despite only winning one of the races – and he was driving an 'outdated' Cosworth-powered Williams.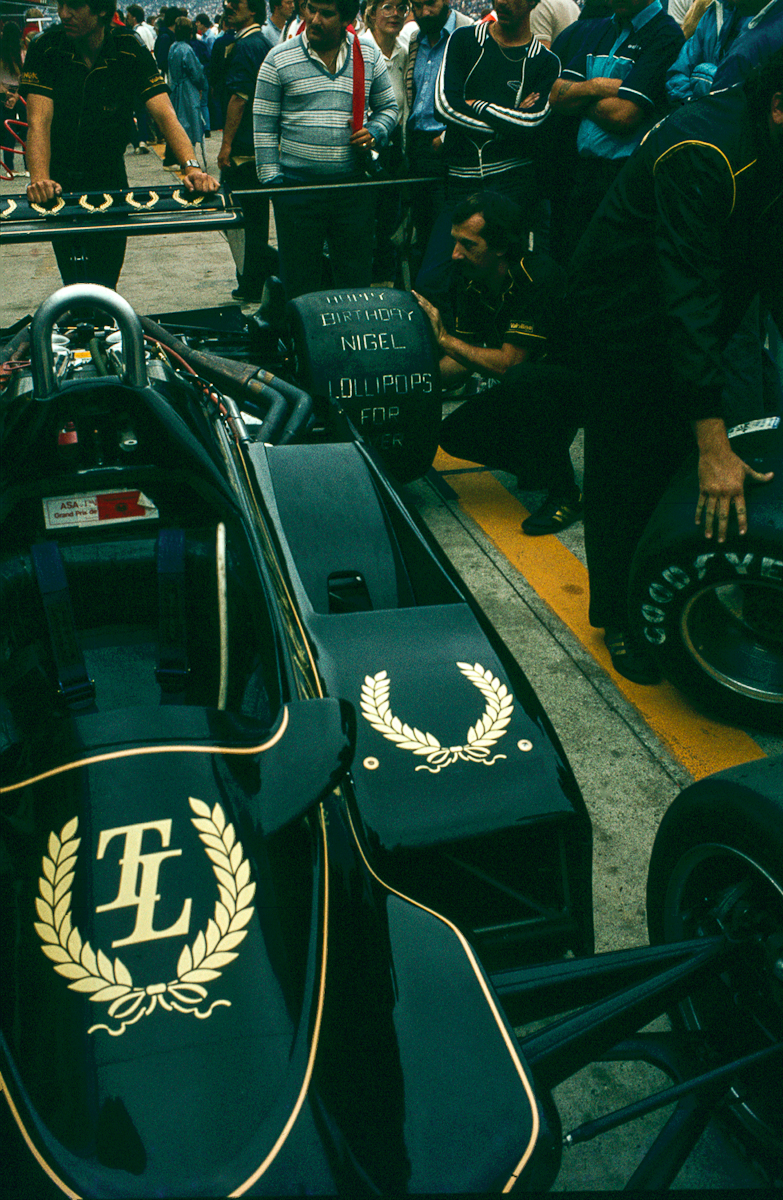 There were plenty of other dramas too, the most tragic being the loss of Gilles Villeneuve at Zolder. Shortly before his fatal accident, the French-Canadian became involved in a spat with Ferrari team-mate Didier Pironi over driving tactics. The Frenchman – full of remorse at not having patched things up – himself suffered an horrendous accident during qualifying for the German Grand Prix a few weeks later, badly damaging his legs and so effectively ending his driving career. However, Patrick Tambay salvaged something for the Prancing Horse by winning that race at Hockenheim and Ferrari went on to claim the Constructor's title despite winning fewer races than both Renault and McLaren.

Amongst the drivers to win races that year was Italian Elio de Angelis, the first his of his two victories for Lotus, when he crossed the line a scant 0.05-seconds  before Rosberg at the Osterreichring.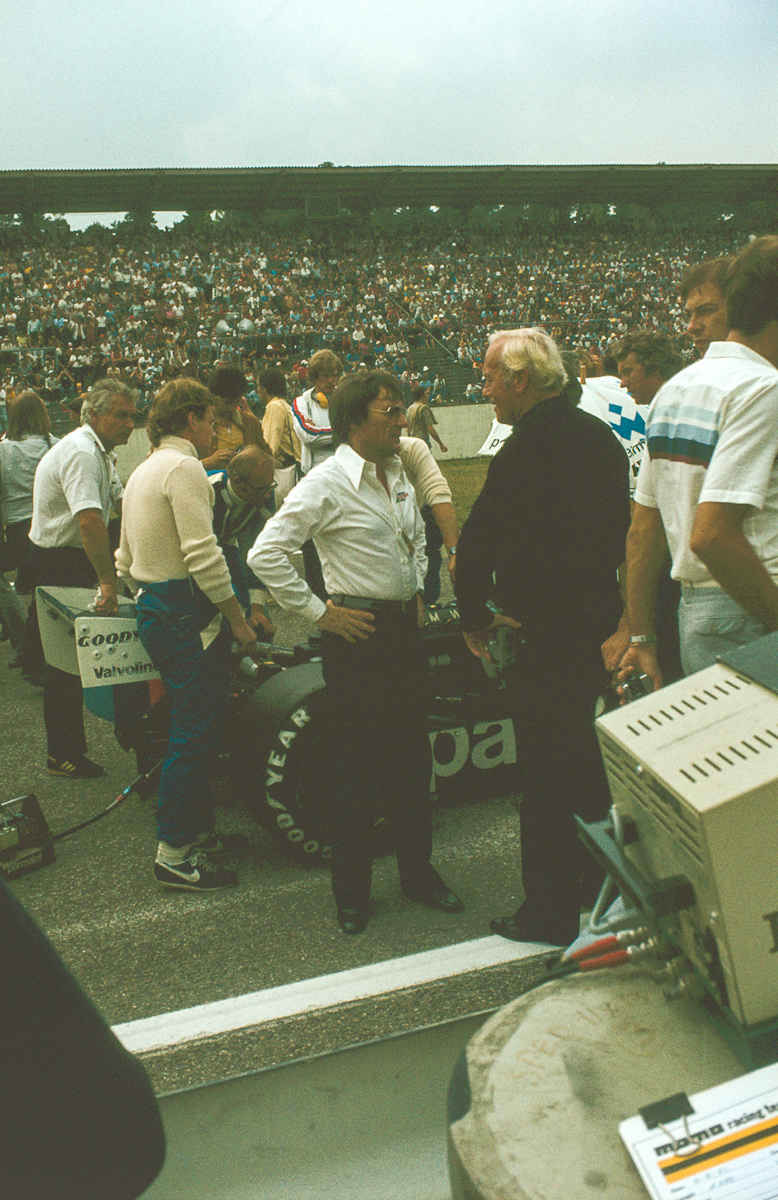 Amidst great  jubilation on the pit wall Colin Chapman famously threw his cap into the air. Little did we know that this was to be the last Lotus Grand Prix victory to be witnessed by the team's creator for he would die of a heart attack in December that year.

I can actually say "I was there", for I travelled to the German and Austrian races with Team Lotus, in some style I might add. I had previously worked for Lotus, leaving at the end of 1979 only to be let-down very badly in a promised new venture. I went on to work for a specialist car builder in London, but that business folded too, so I was job hunting.
With the two races being a double-header I thought it would be a good idea to get myself out there to look for work (well, that was my excuse!) but couldn't really afford it. During the course of the British GP week-end I spoke to Lotus Team Manager Peter Warr about the possibility of hitching a ride on the transporter. To my surprise he was receptive and suggested I call a bit nearer the time. The response to that call was "sorry, no room on the truck but would I mind driving Colin Chapman's Elite out to Hockenheim? Well, I really wanted a ride in a lorry but I didn't need asking twice!

On the allotted day I duly left Ketteringham Hall in the black Elite, accompanying the transporter down to Felixstowe and across to Zeebrugge for an uneventful drive down to Hockenheim. Qualifying was overshadowed by Pironi's horrendous accident and for the Lotus boys it was not a great day either. They had enjoyed little success so far in the season with the recalcitrant Type 91; de Angelis qualified 13th with Mansell even further back, lining up 18th on the grid.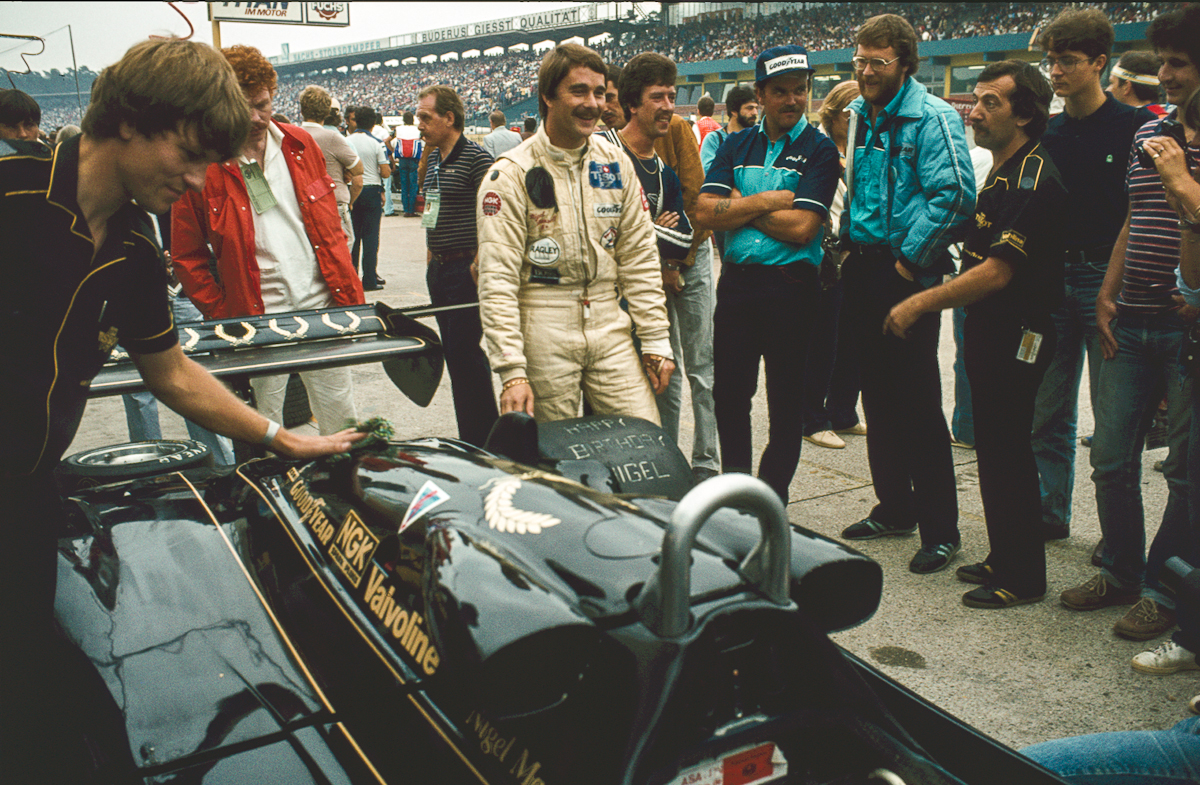 The race saw de Angelis retire with handling problems but Mansell  salvaged some cheer on his 29th birthday by finishing ninth. We had already celebrated the occasion during the morning when the Goodyear guys marked up one of his tyres in a rather novel way – we all signed it! Despite the disappointments, the Team Lotus boys were as ever in good cheer.
We were sharing our hotel with the Renault team which at the time was hit with some internal strife between drivers Alain Prost and Rene Arnoux. At dinner in the evenings the French crew would raise their glasses with the time-honoured French toast of 'Proste!', to which the Lotus table responded very loudly with 'Arnoux! It then turned into the nightly ritual of a bread roll fight.

I was duly entrusted with taking the Lotus Elite on to Austria, this time accompanied by Kenny Szymanski. Kenny was an American Airlines steward who miraculously managed to arrange his flight schedules so that he always turned up at the right place when a Grand Prix was on and spent the week-ends working as tyre man Clive Hicks's assistant. Always very entertaining, Kenny was excellent company for the trip – especially as we broke down! Not just anywhere but in a tunnel. A passing mechanic (and a Lotus fan to boot) helped us push it out and we got it going again without really knowing how.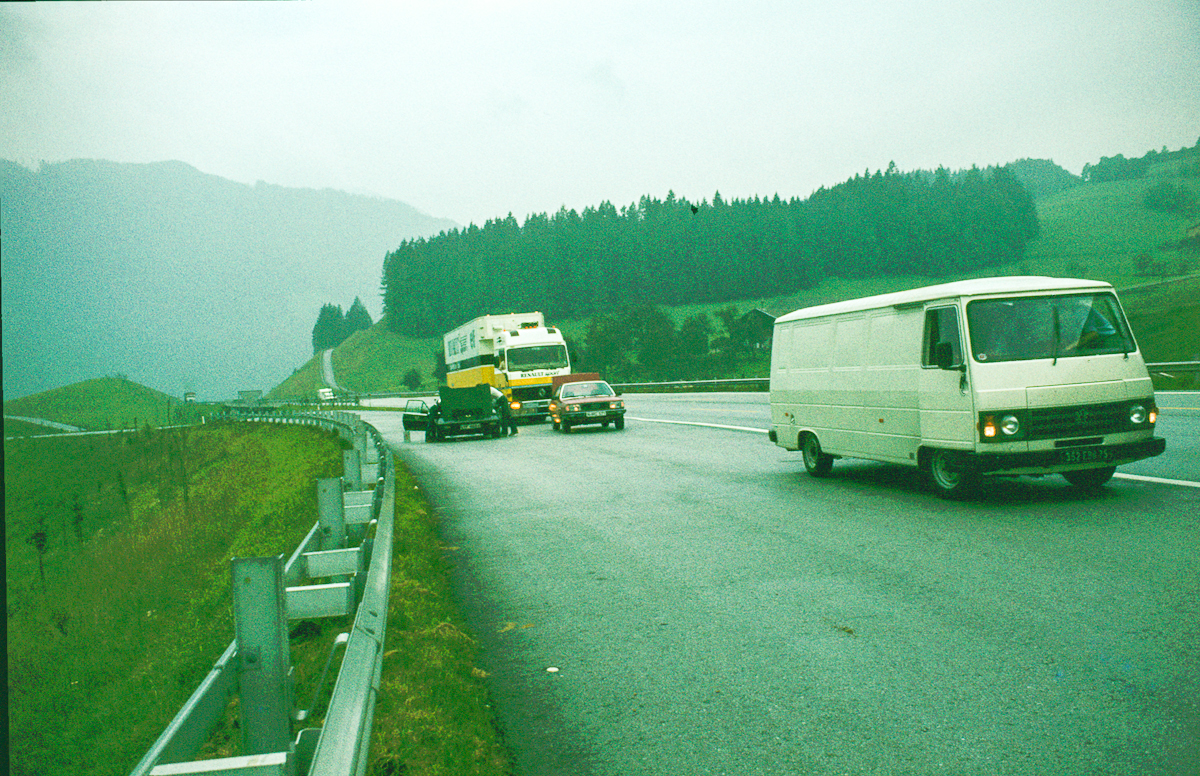 The Elite soon stopped again, our friend still following us. We built-up quite a little party on the hard shoulder as the Renault transporter stopped, the crew showing no hard feelings for the hotel mullarkey! Again we got it going and carried on, only to stop again. This time we were on our own and well into the evening. We were on a hill and couldn't believe our good fortune when we investigated a side road opposite us to see a small hotel at the bottom, so we coasted down and checked in.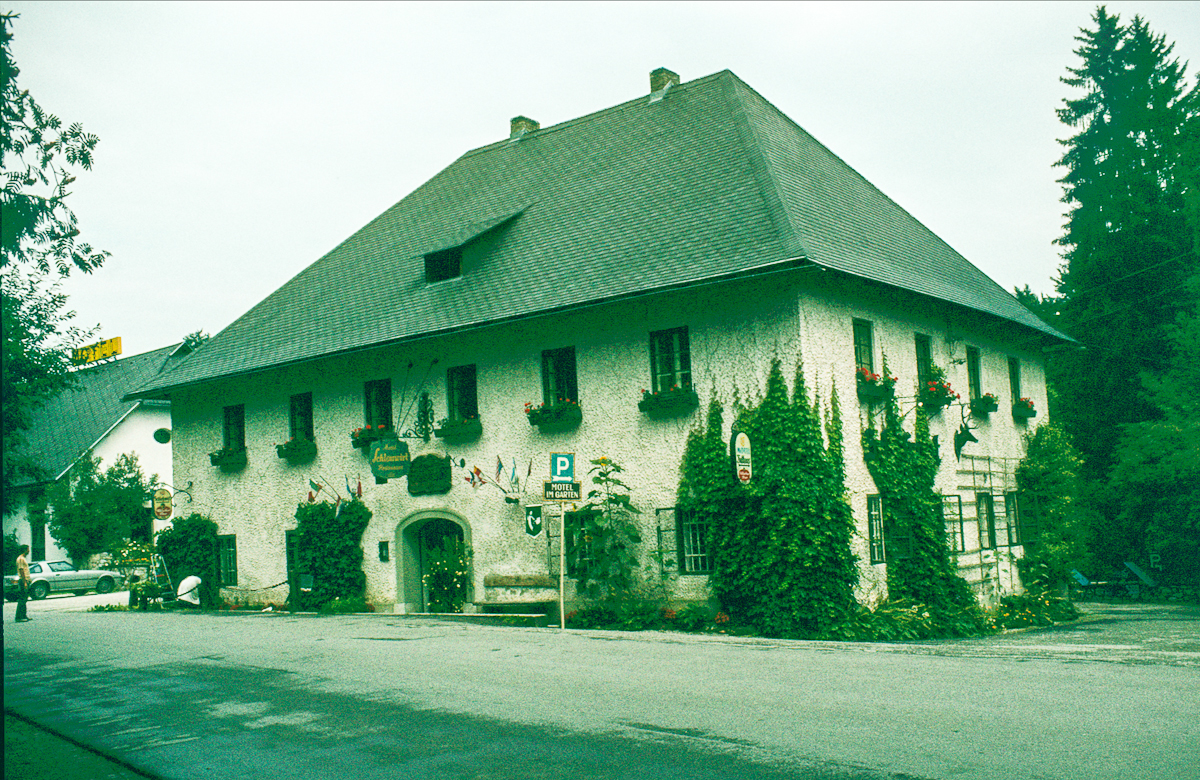 Much to Kenny's amazement, the person who had checked in just before us lived in the next apartment block to him in New York! The next morning one of the team mechanics came out from the circuit and rescued us; the problem was some dirt in the fuel pump.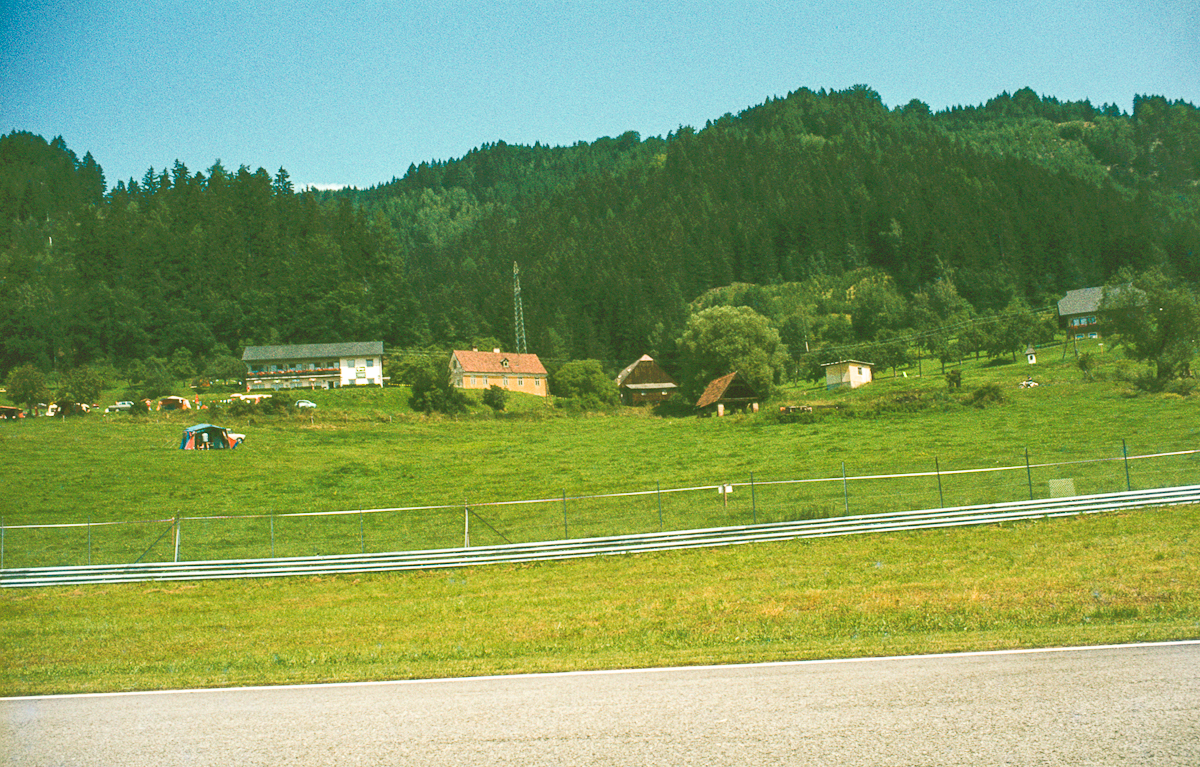 The Osterreichring enjoys a beautiful setting up in the hills with excellent spectating, the team's hotel actually overlooking the circuit. Only downside was a monster thunderstorm that seemed to arrive regularly at 5pm every day! Qualifying proved a tad better than Hockenheim just a week before with de Angelis taking seventh on the grid and Mansell 12th.

In addition to the Elite the JPS-liveried Jet Ranger helicopter was also deployed for the weekend, being used by Colin Chapman to commute from the rather more salubrious hostelry where he and Hazel were staying. Naturally he wanted to land as close as possible to the paddock and was using a small grassed spectator area(!) at the end of the pits as helipad. Mike the pilot and I used to go and shoo the punters away when he was coming in. On race morning Mike and I duly went and taped-off the area and the 'chopper landed, with the Old Man at the controls, Hazel alongside and Peter Dyke from Players, together with his wife, in the back.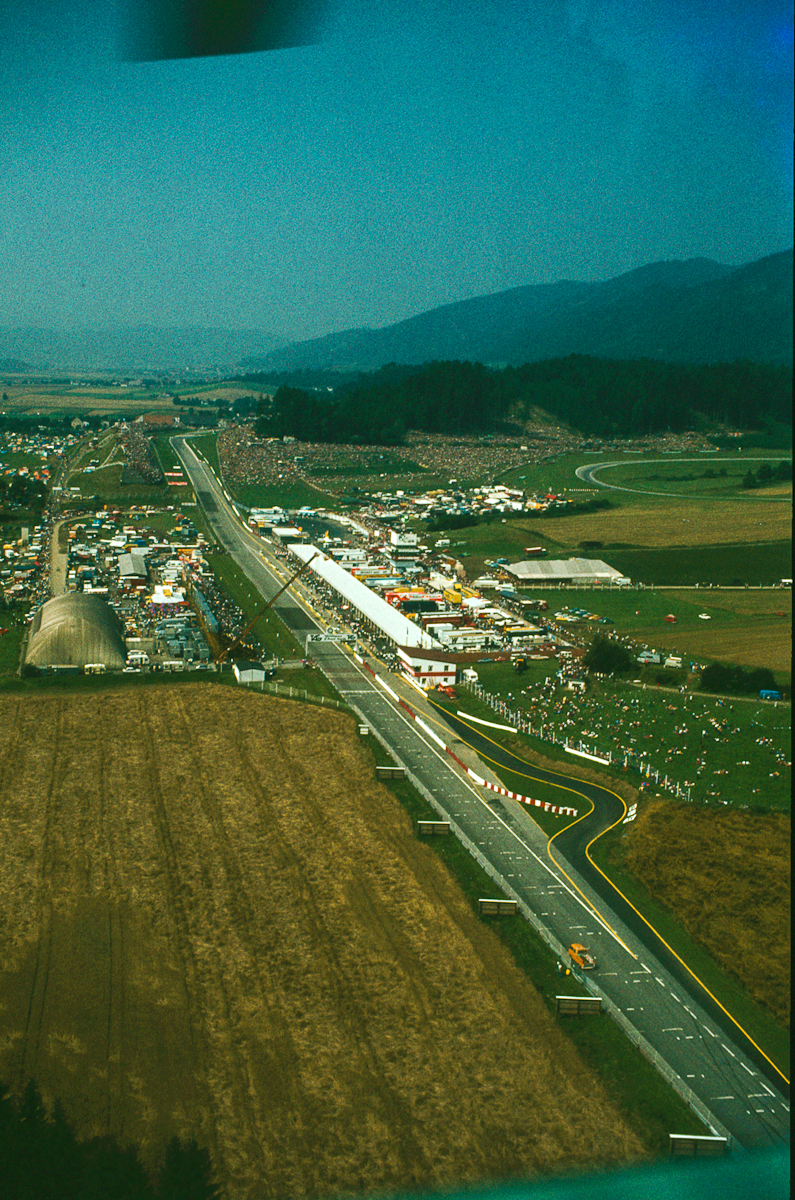 As they landed, Mike went to the pilot's door, yelling at me to go round the other side to open the door. As everyone disembarked, Mike got in, indicating me to do likewise. I obviously looked surprised, so he repeated it. I did as I was told and before I knew it, Mr Chapman was belting me in and putting a headset on me – I could now hear Mike properly above the rotors. "You said you had never flown. I've got to refuel so I've cleared it with the Old Man to take you with me".

Talk about no time to panic! He was right, up until that time I had never flown, the reason being that I do not like heights so assumed I wouldn't like flying. However, with no time to think about it, here I was in this little helicopter of all things. We flew out to a local airfield to refuel and upon returning to the circuit the morning warm-up was on so we followed it from the air – how cool is that! All fears of flying were forgotten and thankfully I had my camera with me so even recorded the occasion. To this day, I've never had a problem with flying.

The Italian Air Force aerobatic team had clearly been inspired by the Red Arrows performance at Brands Hatch a few years earlier and went one better by enveloping us in vapour trail as we stood in the pit lane! Once that excitement was over we settled down for an entertaining race that saw a delighted Elio de Angelis pip Rosberg by less than a car length to take a fantastic win. An overjoyed Lotus team swarmed onto the pit wall in celebration, me included, but little did we know then that Sunday 15 August 1982 would be the last time Colin Chapman would throw his famous black cap in the air.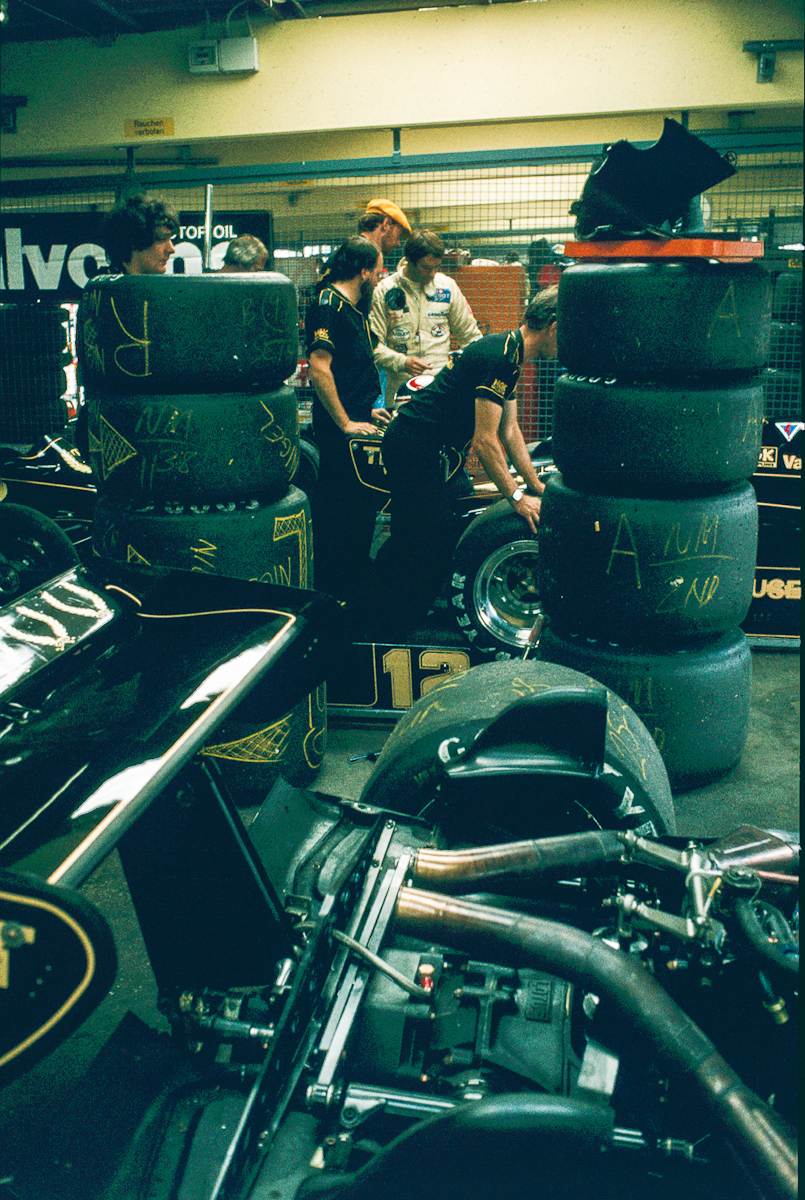 Celebrations were short-lived as it was time to head for home. The Elite was staying behind so I found myself a lift as far as Luxembourg with Dan Partel, an American who had been responsible for re-establishing FF1600 and 2000 championships in Europe. Indeed a European FF2000 round was a support race at the Osterreichring, a young Ayrton Senna led all the way in his Rushen Green Van Diemen, followed home by Calvin Fish, now familiar to Americans as a TV commentator, complete with his delightful Norwich accent!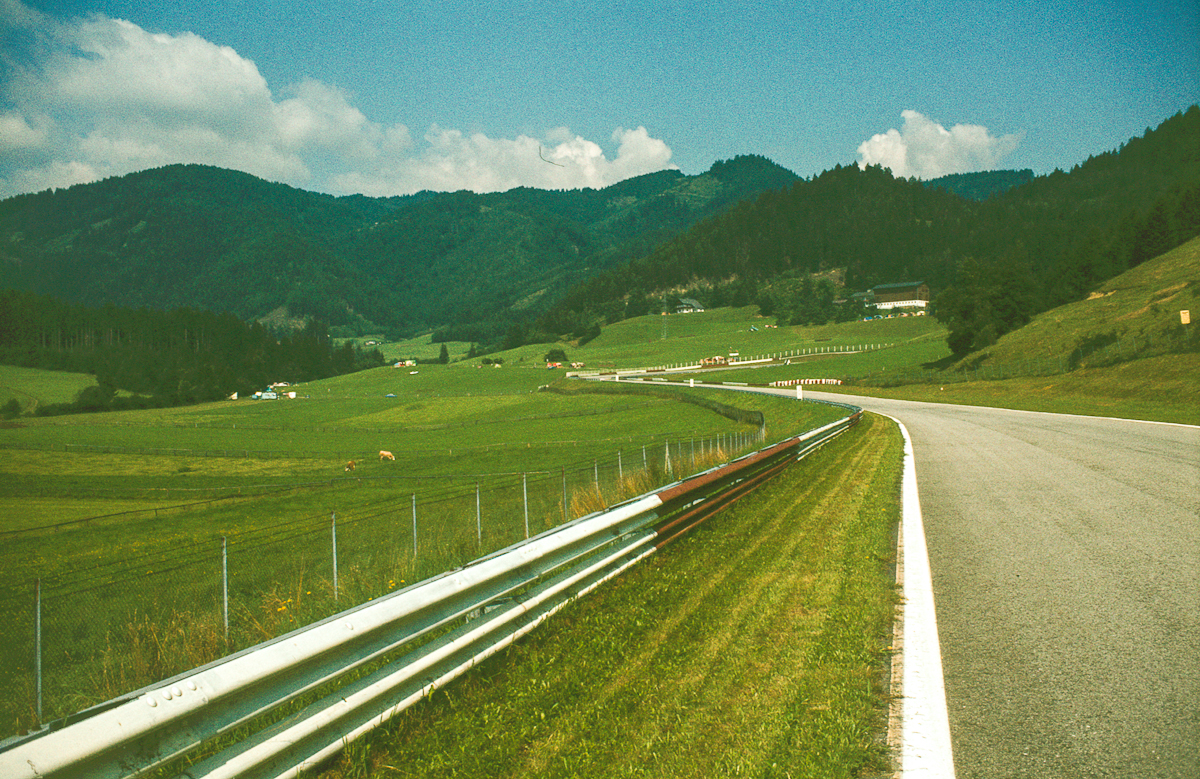 Once again we broke down, this time a stone jamming a brake on the poverty-model Fiesta that Dan had hired for the trip. From Luxembourg I got a train up to Eindhoven in Holland to spend a few relaxing days with some old family friends. The drama was not over though. They were driving me up to Zeebrugge to catch the ferry one evening when, as we approached the Dutch/Belgian border, a car we were about to pass suddenly did a U-turn (on a motorway!) across our path – he turned out to be a Greek who was lost. Both cars were written-off on the ensuing accident, fortunately witnessed by a group of Dutch policemen so there was no doubt about where the fault lay. The police even took us back home and I eventually caught the ferry home the next day.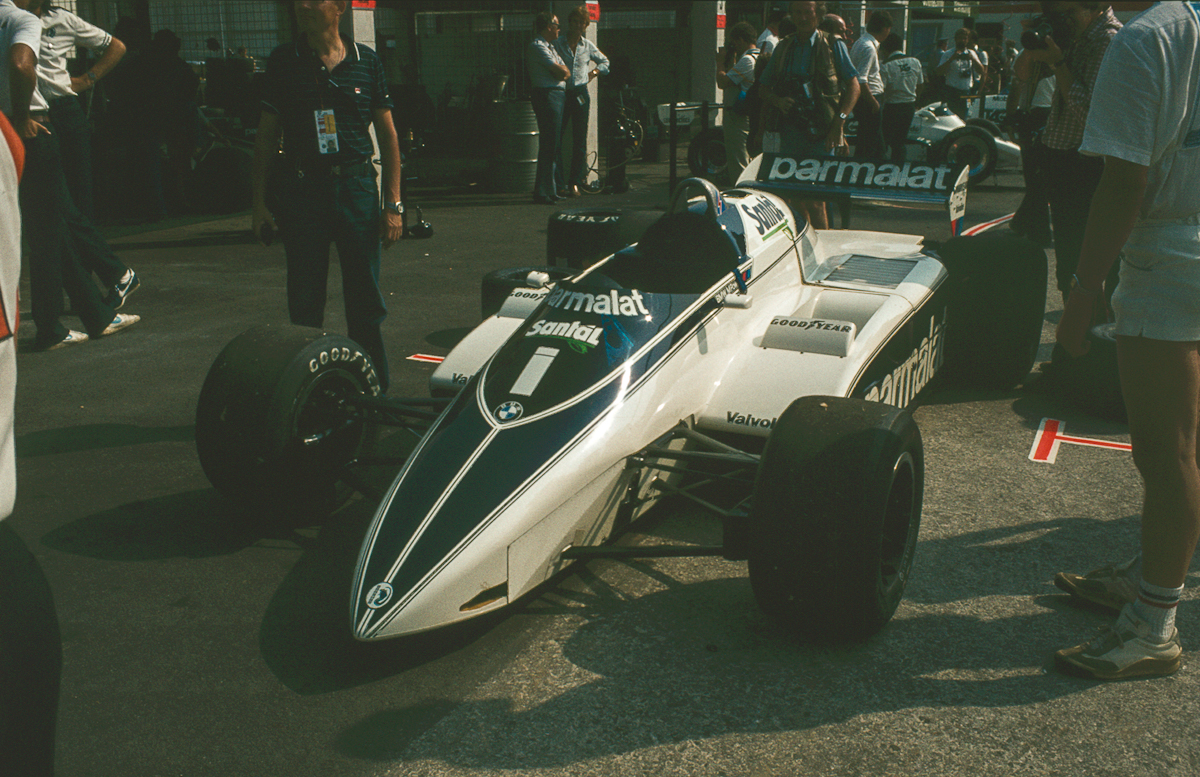 So ended a momentous fortnight, the memories of which have remained with me to this day.
John Elwin September 2012 – All images courtesy of and copyright John Elwin