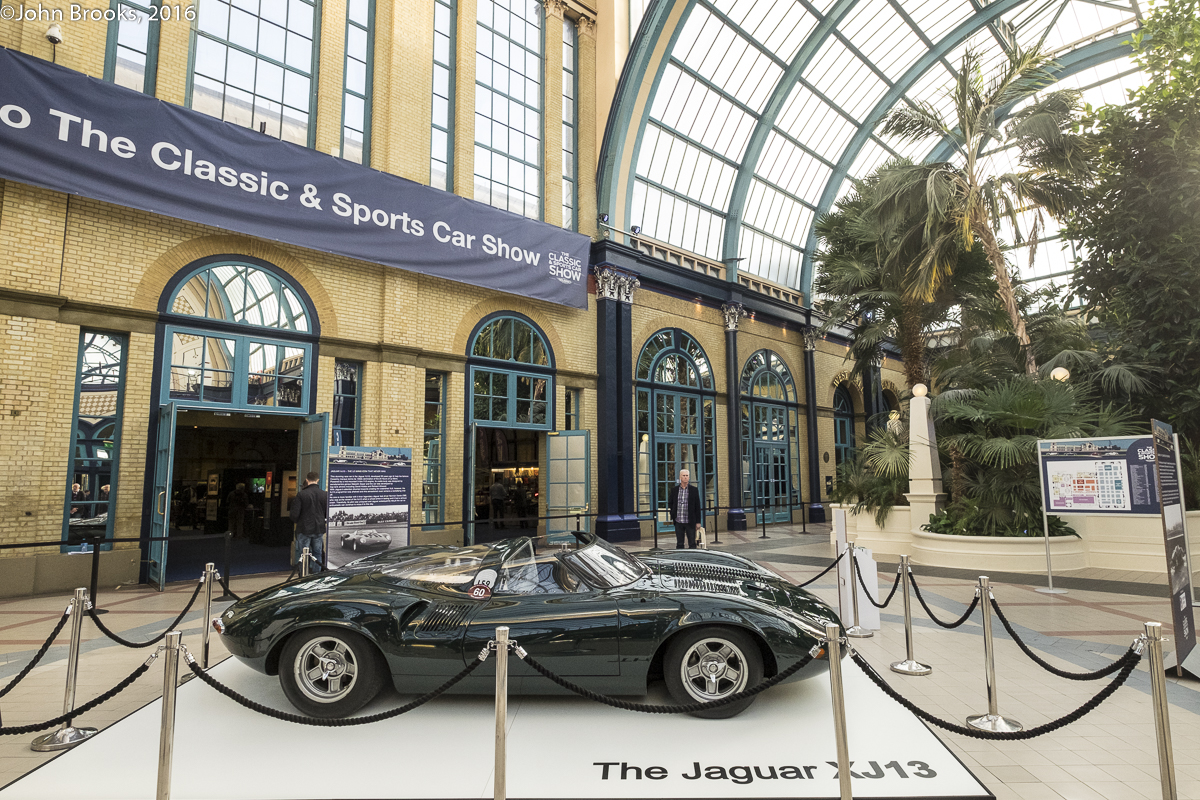 While I careen down the autobahn of life I figure I have witnessed a fair amount of automotive stuff, but events sometimes prove that theory to be, if not redundant, a bit shaky. Take Friday, for example, I went up to London, Alexandra Palace to be exact, to see a car show. Well there was a car show, "The Classic & Sports Car Show" to be exact but it was not like others I have attended.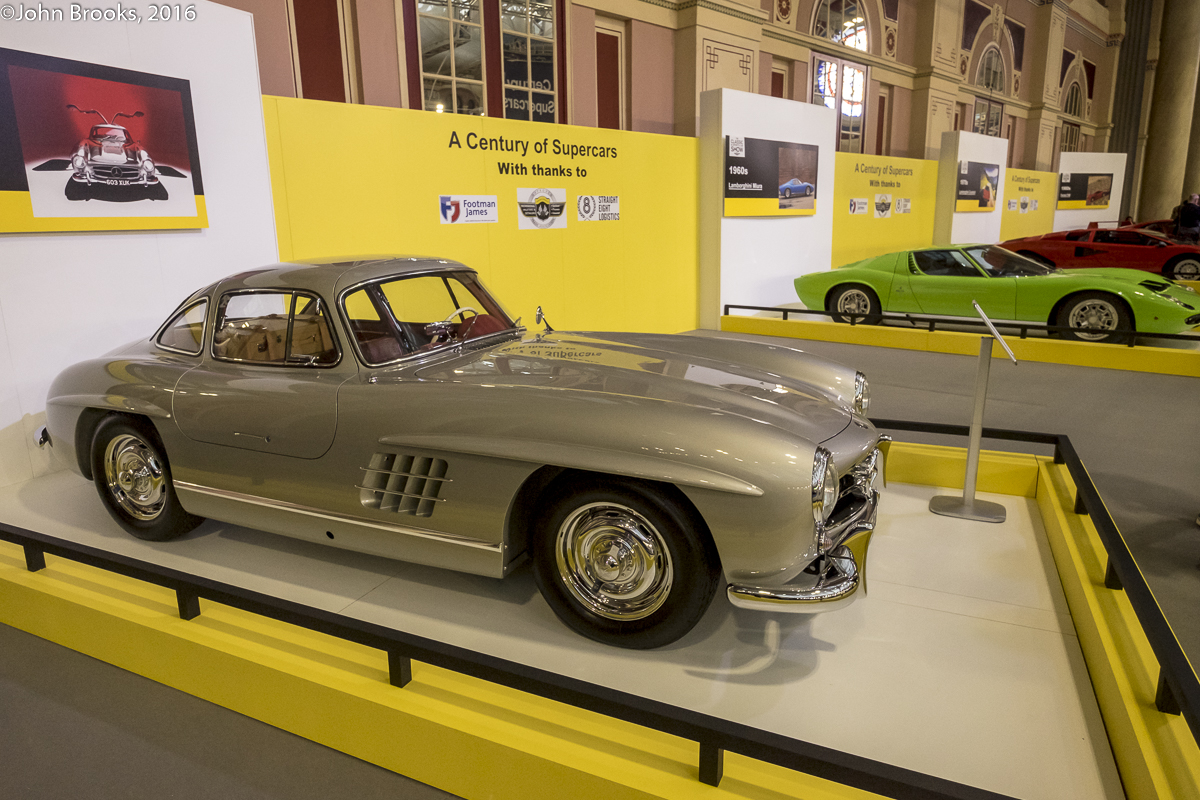 Usually the show's organisers cajole owners and car clubs to bring along stuff for us to admire and lust after. Manufacturers too are encouraged to show examples of their heritage to reinforce their brand image and values. However this show had but one stand that could be considered an exhibit, the rest of the affair was wholly made of car dealers and others selling goods and services, some car related, some not. A bazaar for the modern times, especially in the cosmopolitan ant heap that is London.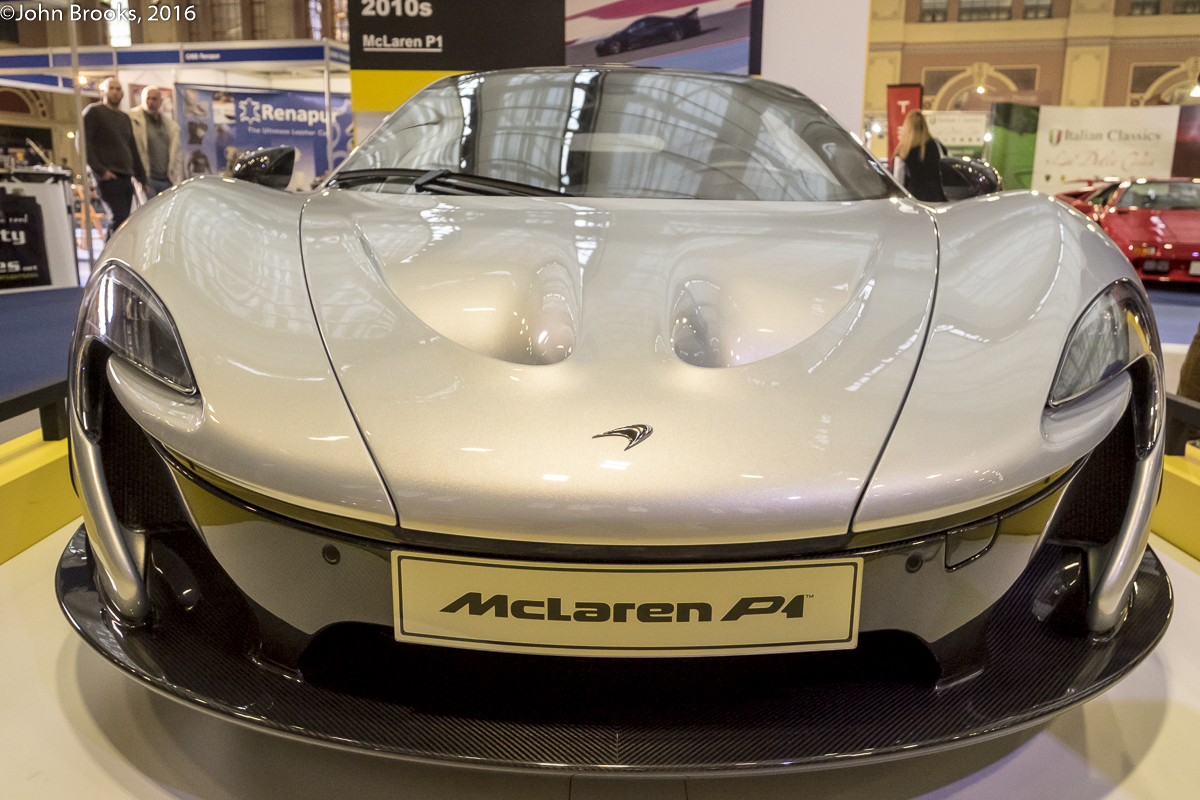 The centrepiece was the grandly titled "A Century of Supercars", as voted for by 17,000 readers of the magazine, giving the People's Choice for the most desirable supercar of them all.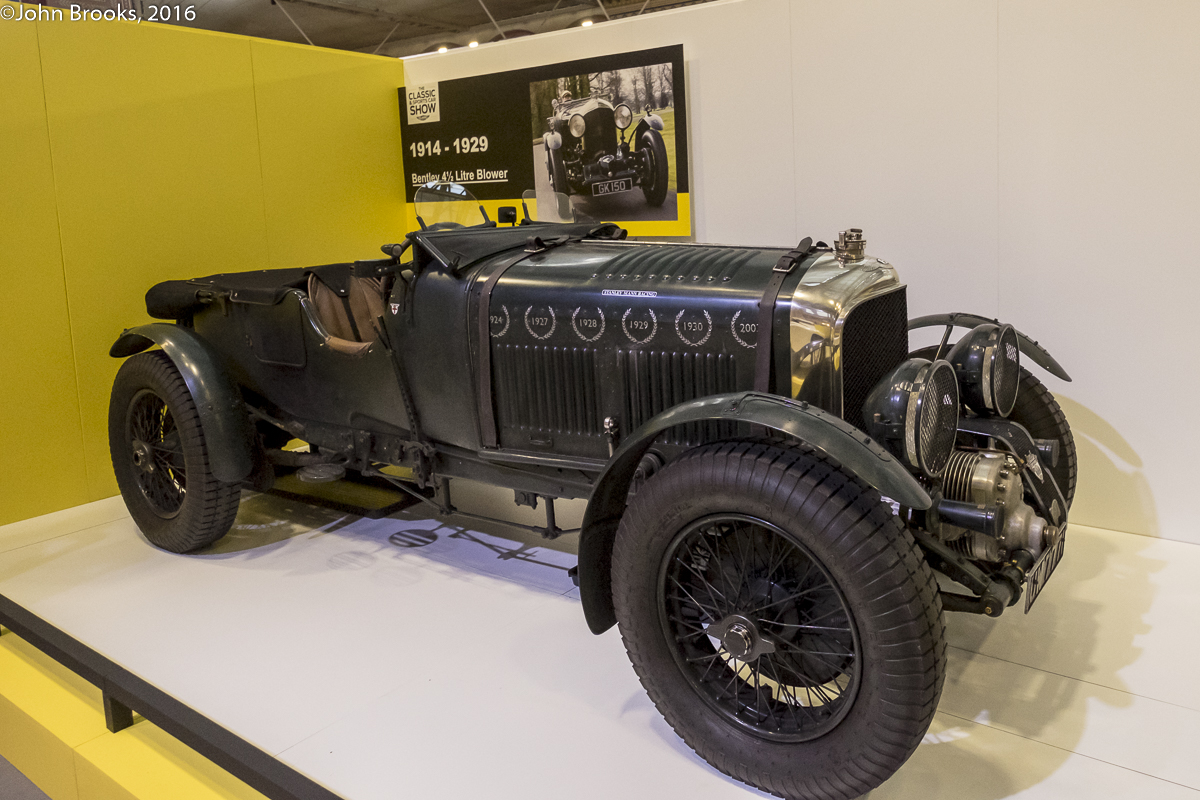 The motors concerned ranged from the Bentley 4½ Litre Blower to a McLaren P1 via various Lamborghinis, Ferraris and a Bugatti. Now one might have thought that cars used as examples of their breed would be impeccable in their provenance but getting hold of an original Blower Bentley, one of the 55 built, seemed to be a step too far. The Bentley on show UW 7771 was originally a 4½ litre with a saloon body from Harrison, sold to a Mrs Beit in January 1930. Some time after the War it became a replica Blower when raced by a chap called Butterworth. Does this matter? Well yes and no, some would find it important, others would confine such discussions to the "How many angels could dance on the head of a pin?" drawer………….you be the judge.
The winner of the poll was, unsurprisingly, the McLaren F1 and doling out whatever award was on offer was John Surtees, the only man to have won World Championships on two wheels and on four.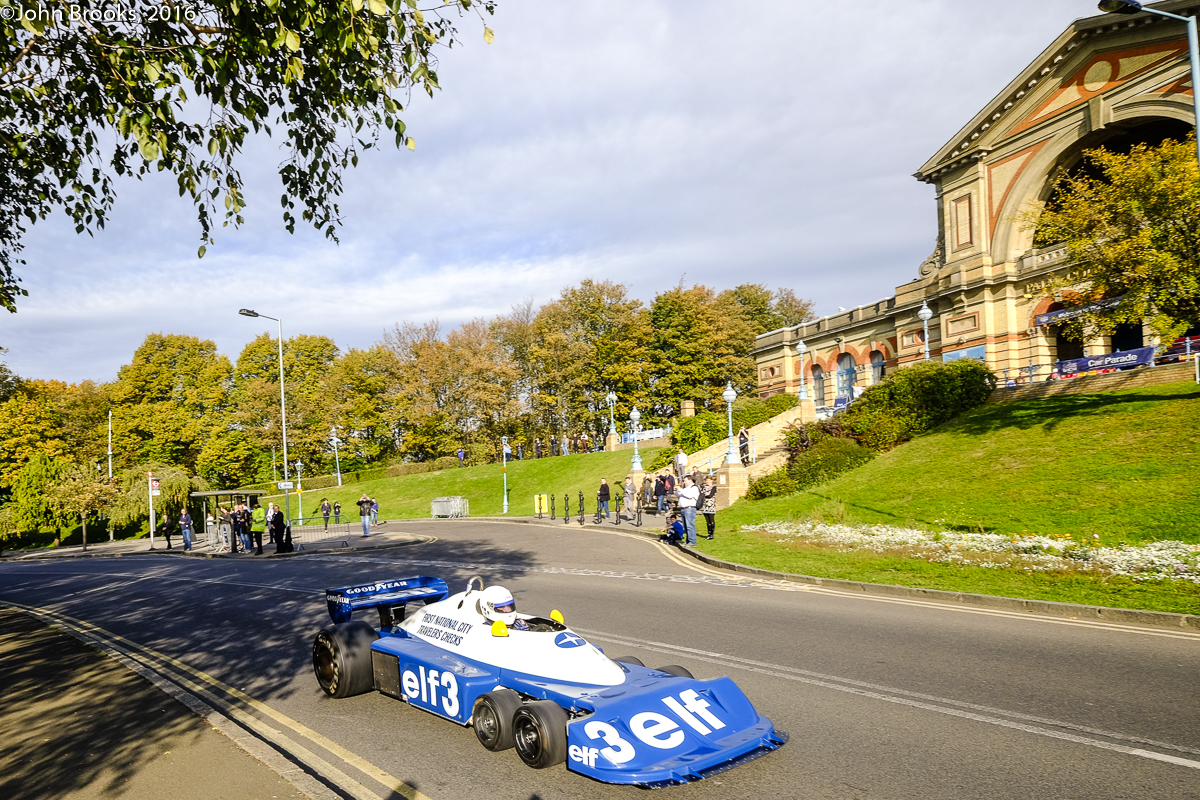 Another feature of the show that was heavily promoted was the Live Parades on the roads around the Palace. Leader of the pack was the Tyrrell P34, unique in its configuration of four wheels at the sharp end.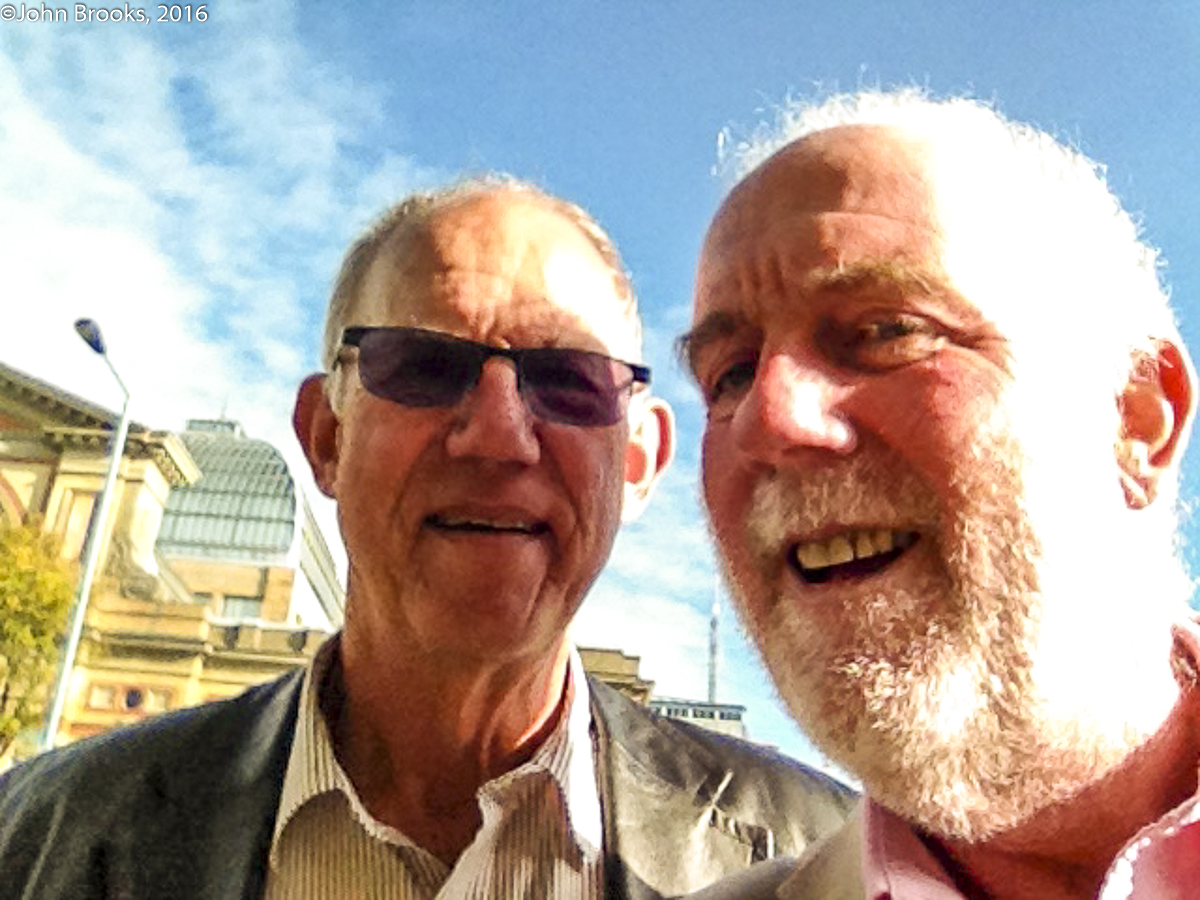 Leaving the hall to snap the parade I encountered a gentleman who was looking for the place that shuttle bus would leave to take him back to Wood Green tube station. He remarked that he had only come to see the Tyrrell, then it was back to deepest Wales. Emboldened, as I am at such events, I enquired what interest he had in this piece of Grand Prix history. "My name is Bob Tyrrell, Ken was my father." He was a charming chap and I would have cheerfully spent more time with him recalling the era when I was actually interested in Formula One. However the lure of the Great Western train back to home proved too strong.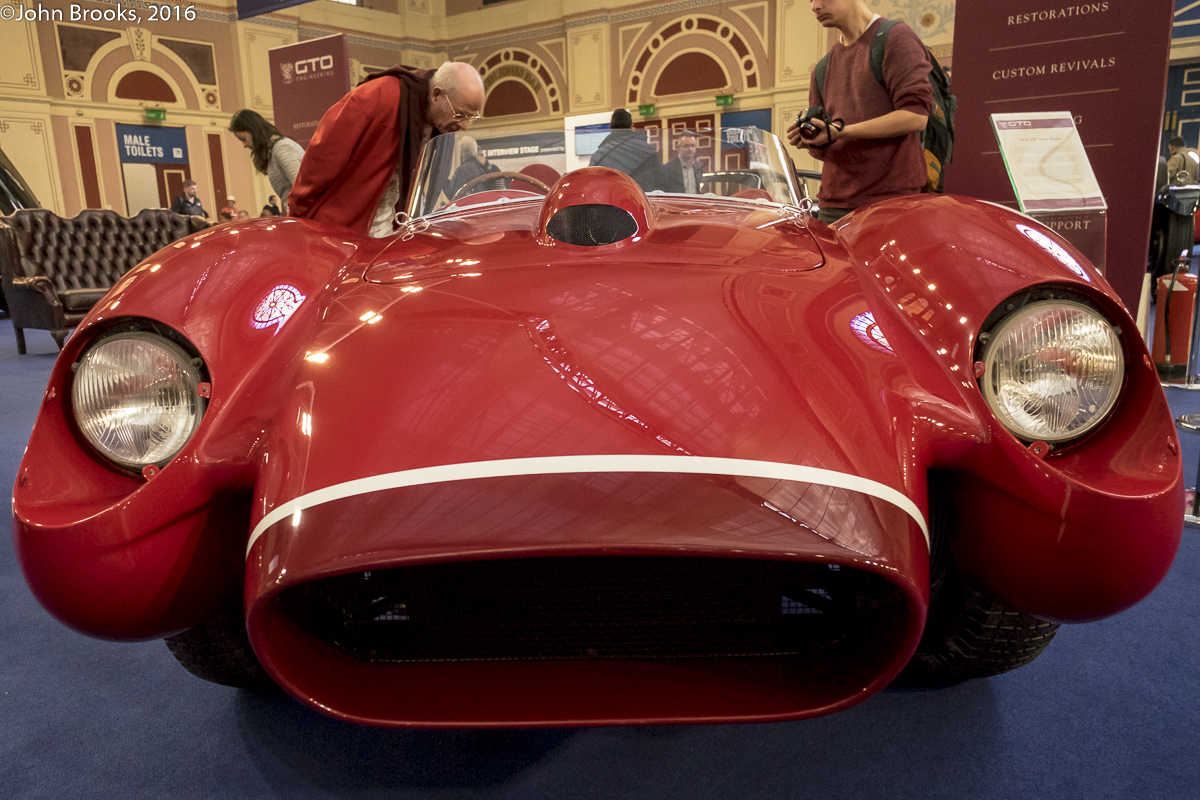 This encounter set the tone for the day, I bumped into a few other petrol heads, some I already knew, some I did not, but we all shared a passion for cars. I was wondering what to make of the Ferrari 250 Testa Rossa on the GTO Engineering stand. I heard a voice, "Must be a customer car, the factory TR's had De Dion rear suspension." Such detailed knowledge is common at such events and serves as a reminder to me to keep schtum rather than revealing the limitations of my wisdom concerning the automotive universe.
There was naturally an auction going on in the background, Coys had assembled a fine selection of cars that were way out of my league price-wise.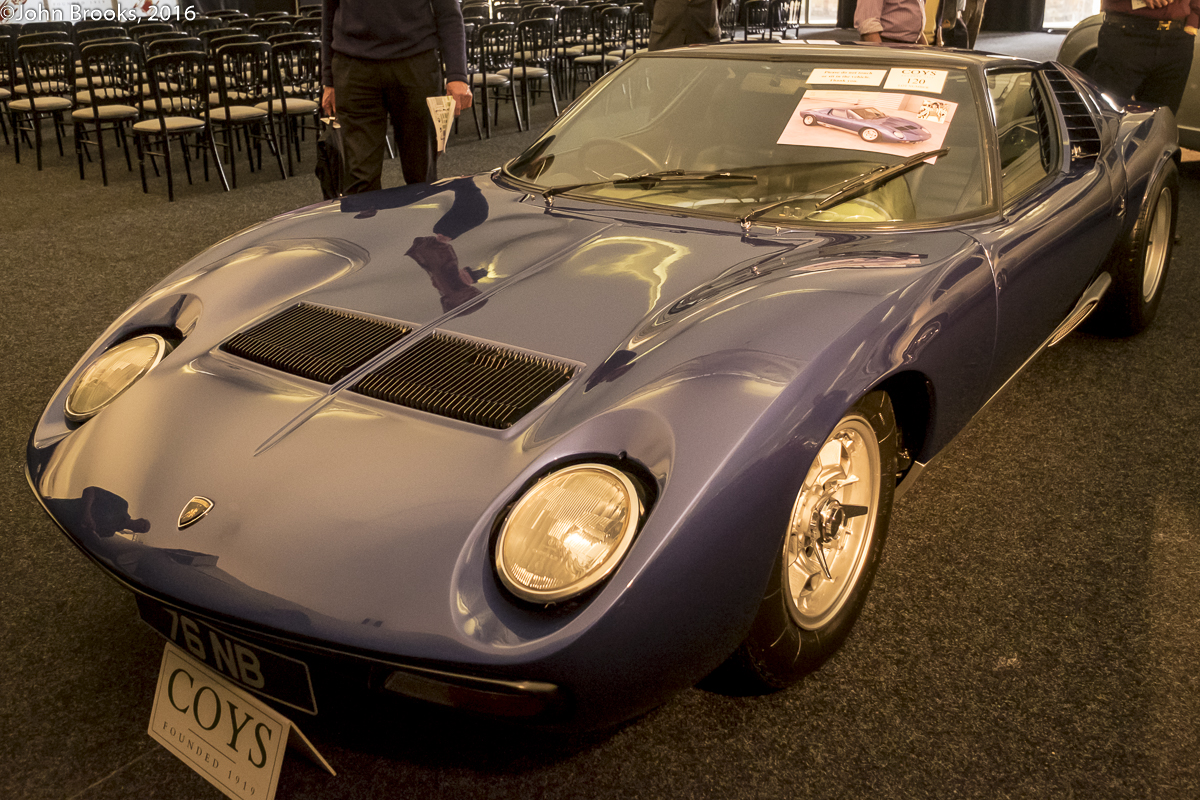 One lot that caught my attention was this 1971 Lamborghini Miura P400 SV and my interest was heightened when I discovered that the original owner was one Rod Stewart. Through buying his records back then I had contributed in some small way with his acquisition of this Italian classic. Every picture tells a story indeed.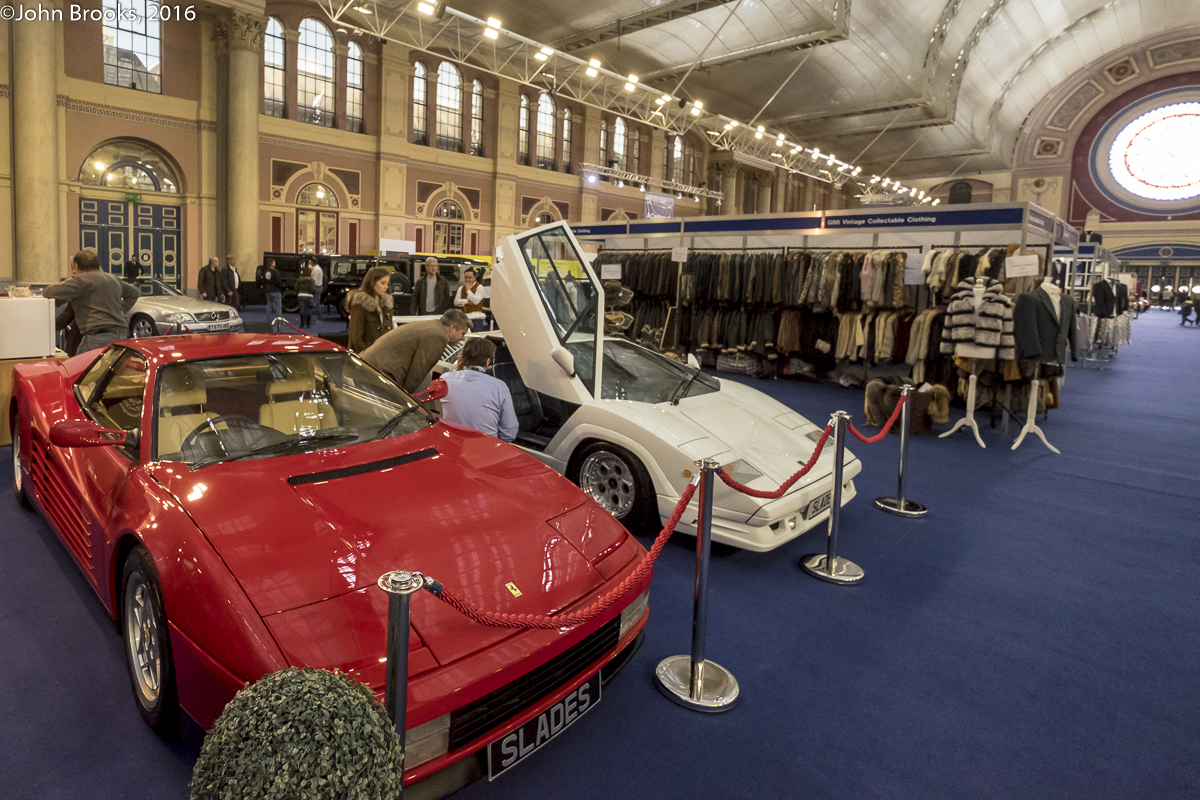 There were dealers all the way through the two halls, with all manner of other goods for sale, including vintage clothing.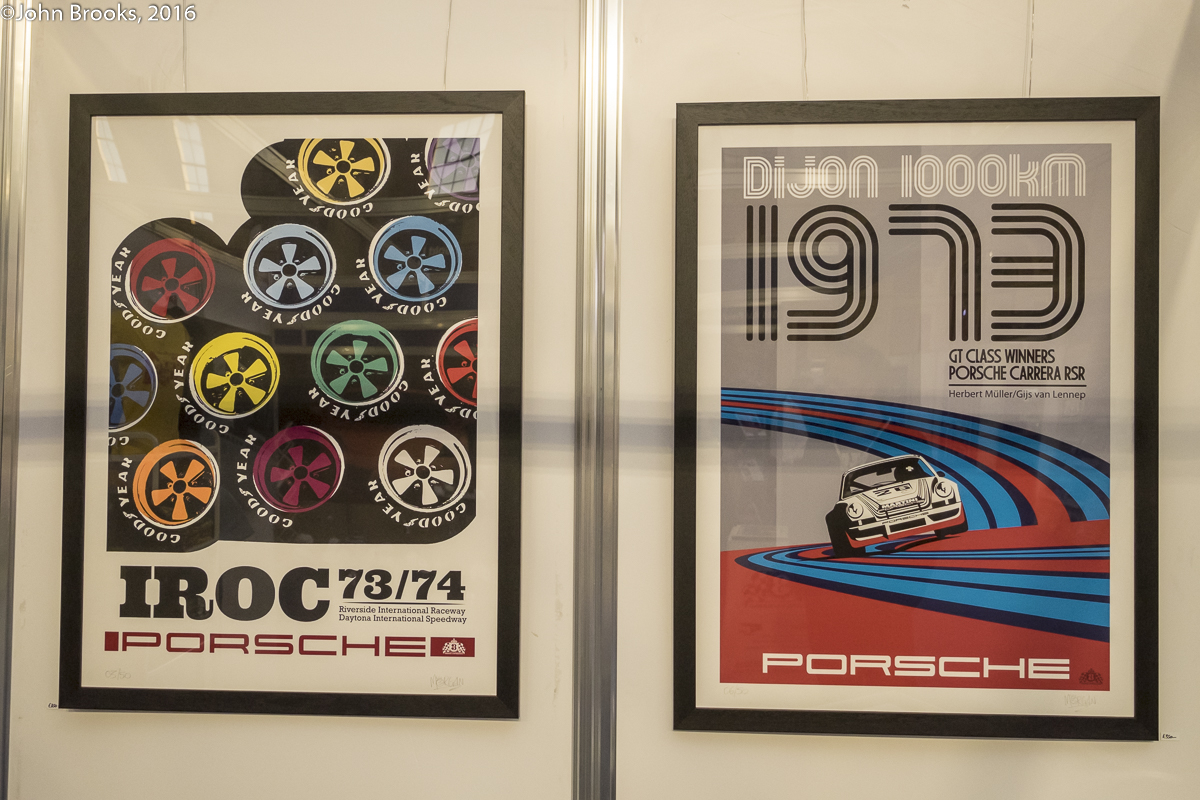 One stand that did get my attention was the fine graphics on display at triplespresso, I am a sucker for the clean lines of this kind of art.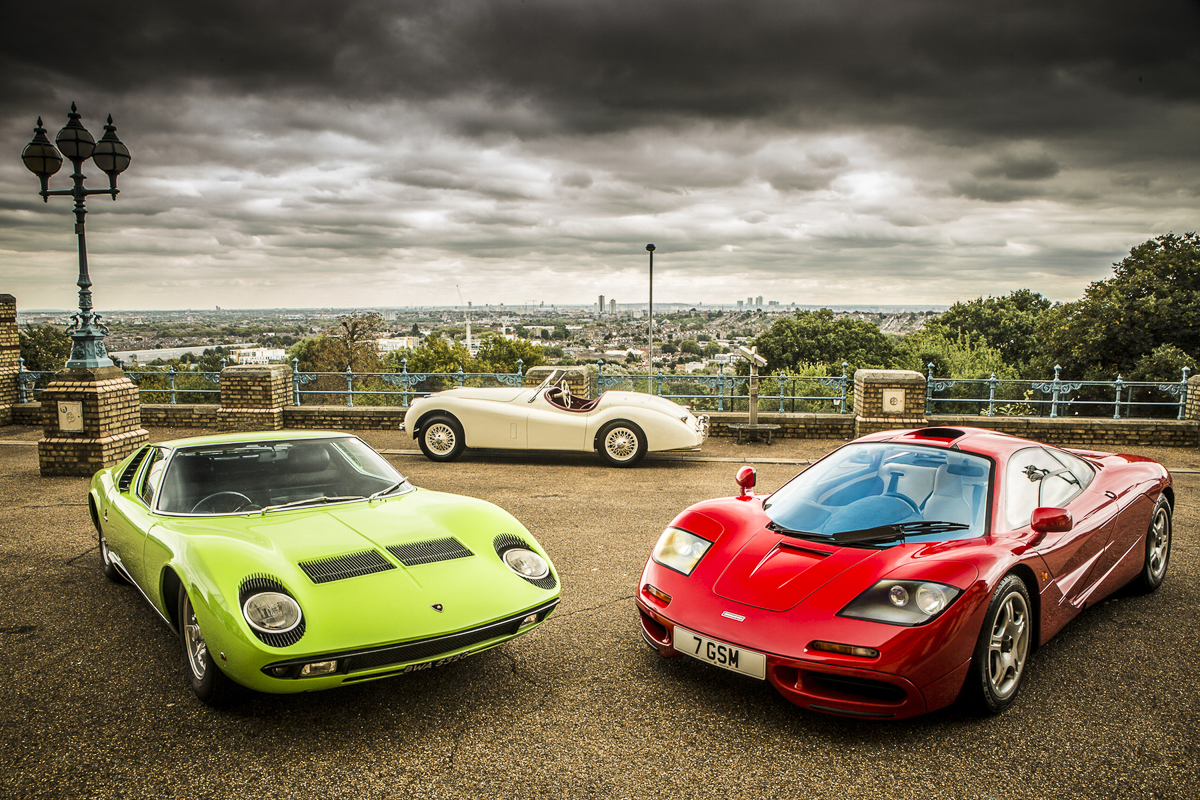 Was the show worth going to? Not easy to answer, a brisk trade seemed to be going on all round  but there was little of the passion that you can feel at the Rétromobile or Techno Classica. As they would say in The Godfather, "It's not personal. It's strictly business." and that may be the factor that I missed. Perhaps I am not part of the target audience.
One thing that did put a spring in my step was transported both back in time and to and from Wood Green tube in a red Routemaster, fifty years or so have gone since I used to traverse North London in such a vehicle, some things never go out of fashion.
John Brooks, October 2016