John Elwin dropped in on the new Interclassics Brussels show, as ever he found plenty to comment on for our edification.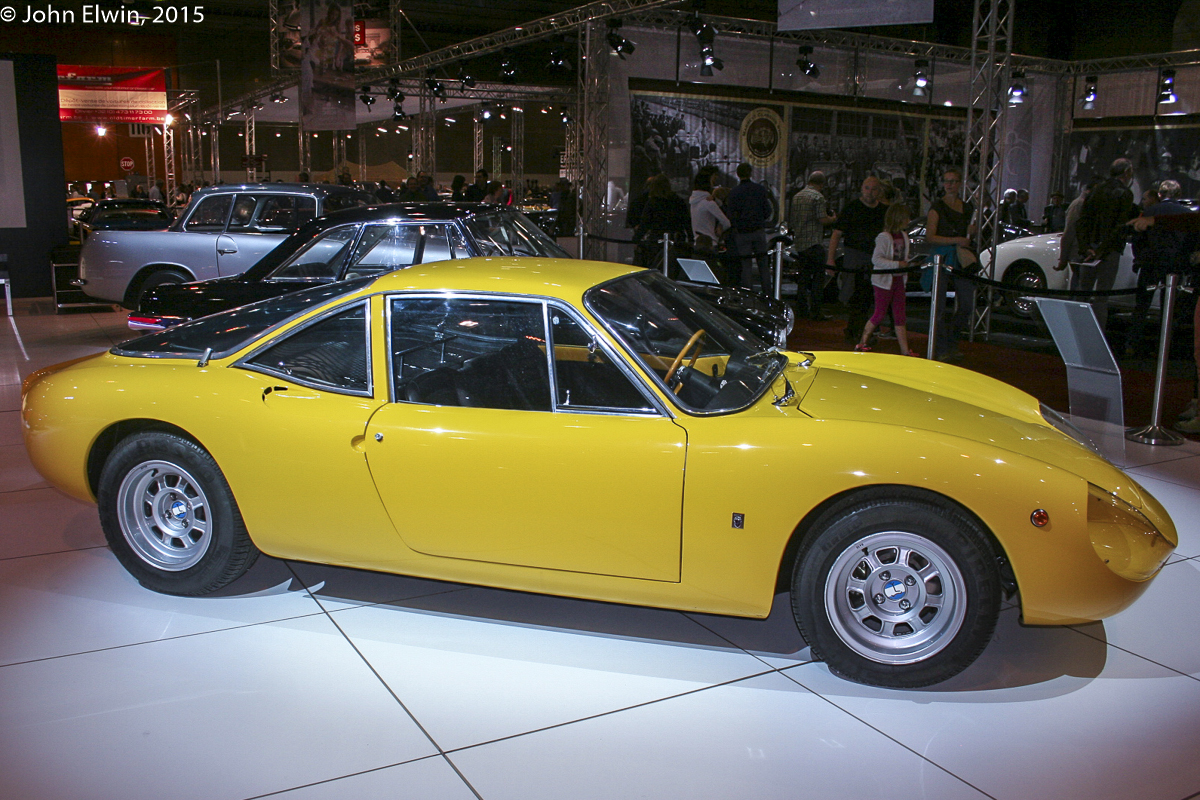 It is always interesting to spot new trends as fashions come and go at classic car shows. At the inaugural Interclassics Brussels event a preponderance of yellow cars shone through (quite literally!). Now it may have been because yellow happens to be the national racing colour of Belgium, or more hopefully, perhaps we are moving away from the domination of drab silver, grey and black cars that fill our roads today.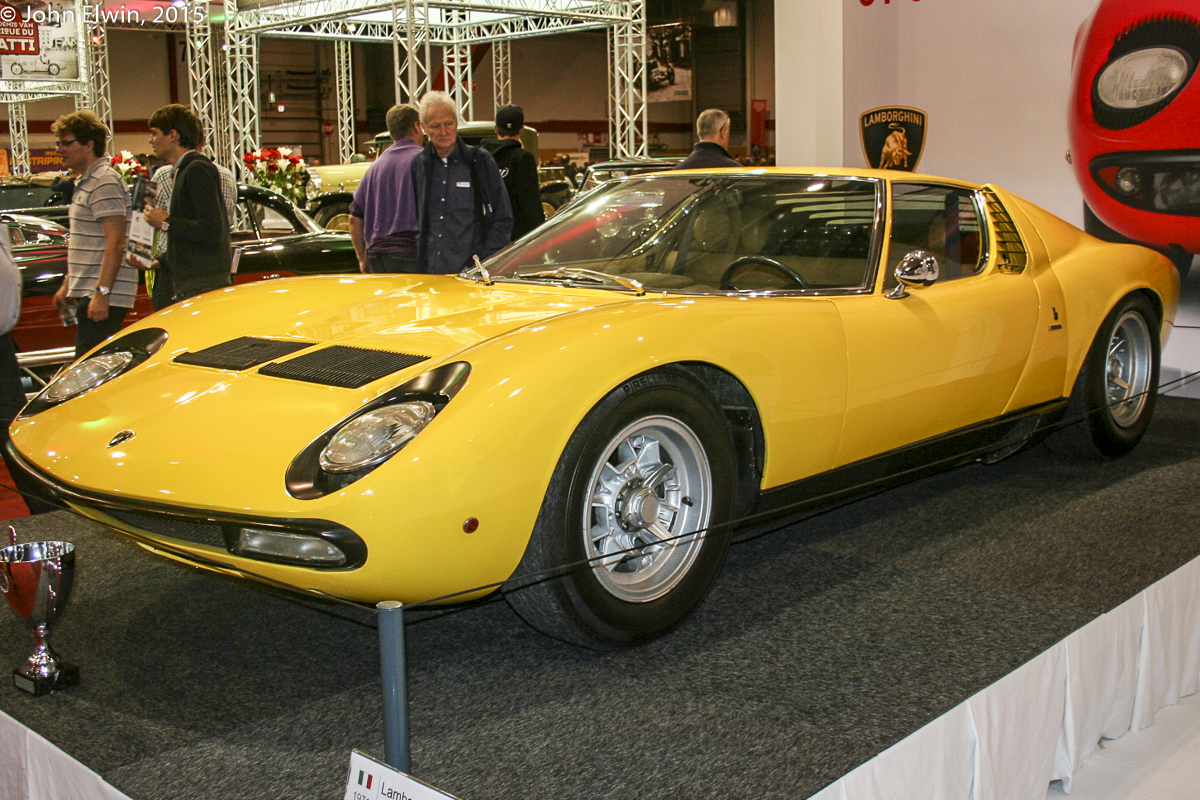 Actually, one could have been forgiven for thinking one was in Italy rather than Belgium for the full gamut of Italian machinery was on display, from tiny 'Etceterini's' to those from the Raging Bull and Prancing Horse stables. Leading the way was the central Brussels-based Autoworld museum, promoting its own forthcoming Italian Car Passion exhibition by bringing along a vibrant yellow Lamborghini Miura and an OSCA 1000.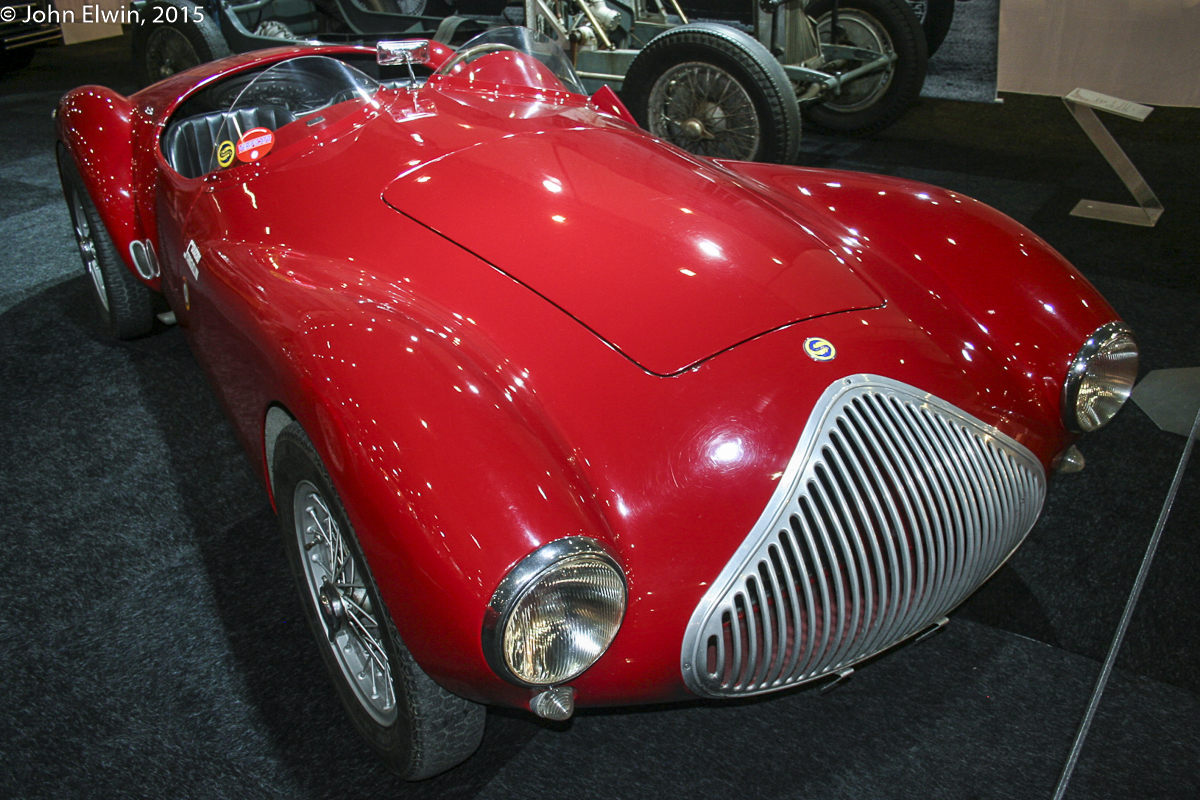 The OSCA was one of many small racers on view and Belgian dealer Marreyt Classics had a particularly delightful three-car line-up comprising of a 1951 Stanguellini Barchetta MM, 1952 Parisolto Sport 750 Spider and a 1953 Bandidi Maserati.The latter claimed to be one of just four built and that too seemed to be a bit of a trait with many cars claiming to be 'one of just…'. Another well-known Belgian dealer, LMB Racing, had a pretty pale blue 1955 Moretti 1200 Special, this one representing half of the total production! Whilst many of the small sports racers of the day were Fiat powered modifying Turin's finest was not confined to the track, with some very pretty road-going machinery being produced too, as personified by the Lombardi Grand Prix 850 Sport.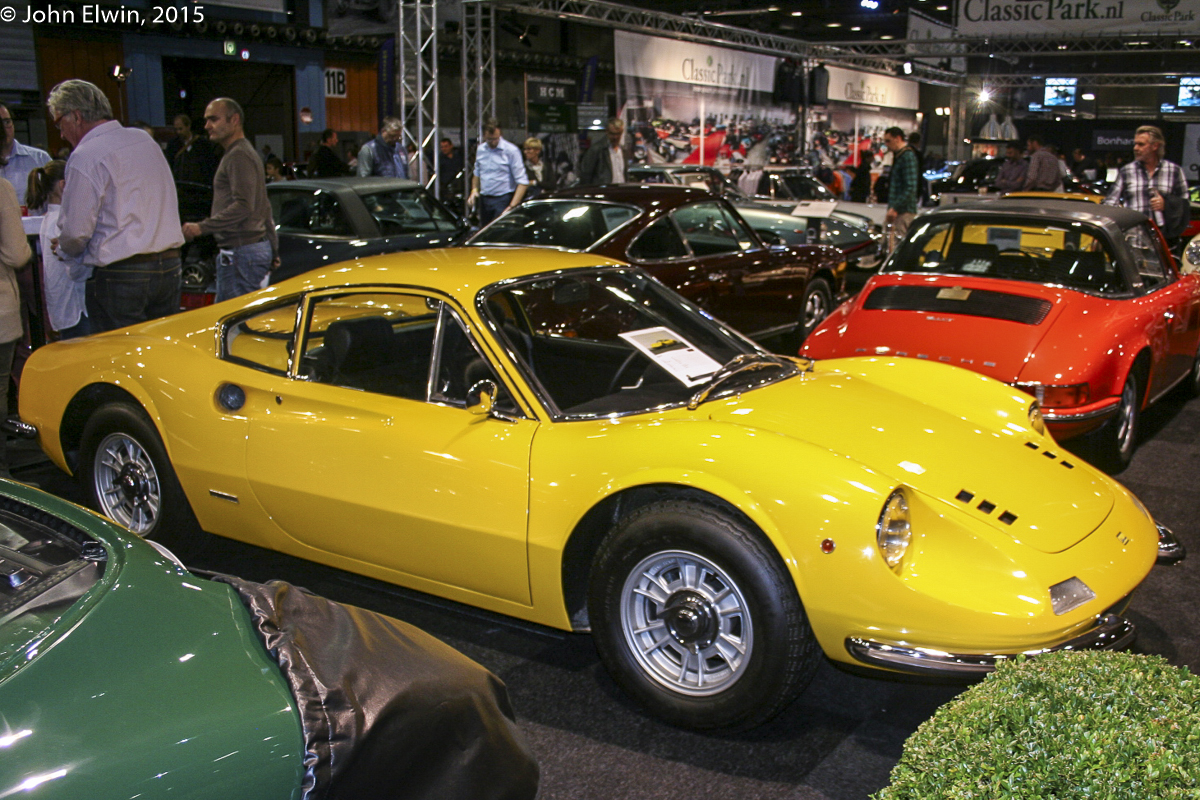 On a rather grander scale, Bonham's was showcasing a trio of mouthwatering Italians, all of them rare survivors of very small production runs. The 1959 Alfa Romeo 1900C Super Sprint Coupé, in silver and black, was one of just five cars so-bodied by Carrosserie Ghia-Aigle, the 1961 OSCA 1600GT Coupé was one of only two built by Touring Superleggera, whilst the 1968 De Tomaso Vallelunga (in yellow, of course!) was positively mass produced, with 53 having originally been built. Its dainty lines rather put it in the same class as the Ferrari Dino but somehow doesn't quite please the eye in the same way. There was in fact a Dino (yes, a yellow one!) on a neighbouring stand, whilst a 246 GT Competition in the more traditional red, could be found elsewhere in the show.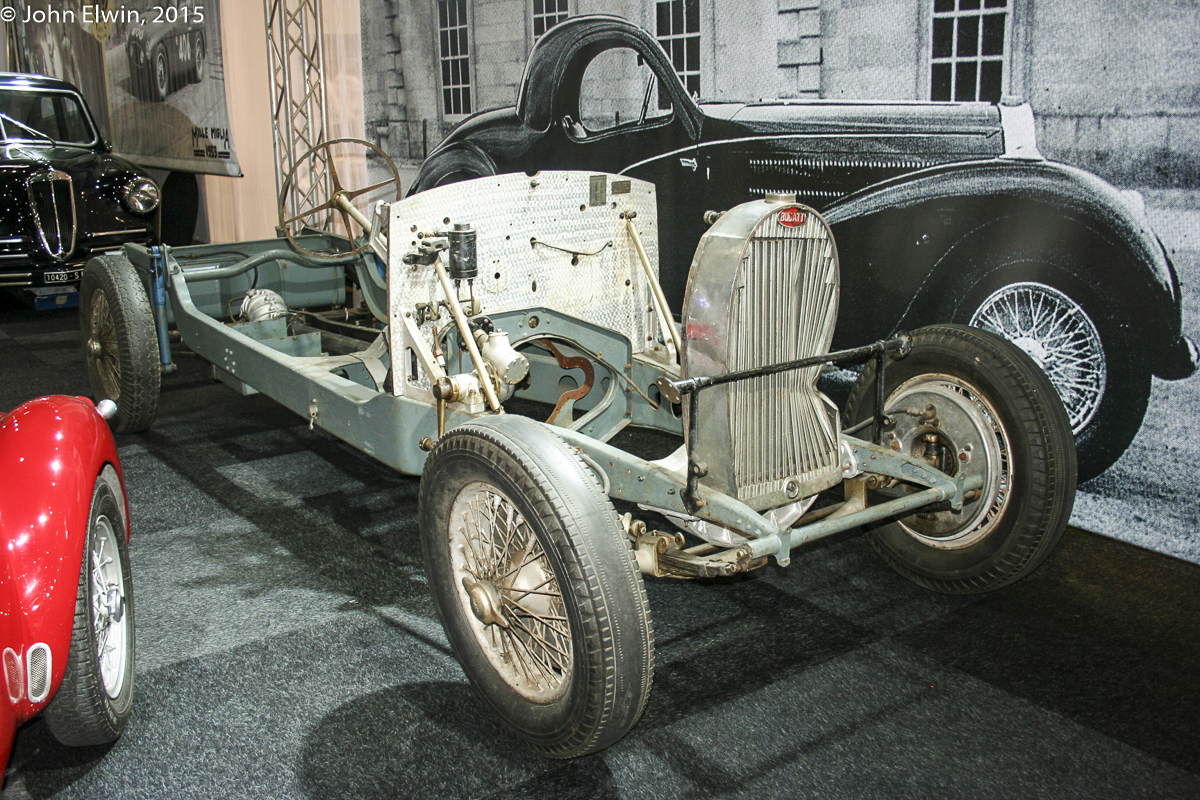 Back to Marreyt Classics where aside from the cars we have described there were two very different variations upon the Lancia Aprilia. Farina was responsible for the rather glorious white Convertible dating from 1948 and claiming to have had only one lady owner, whilst Francis Lombardi created the more utilitarian Woody estate car. Bugatti was the show's featured marque, of which more later, but Marreyt was offering a 1938 T57 Atalante chassis that had been part of the Schlumpf Collection, where it was separated from its bodywork at the time the French authorities took control.
Aside from Bugatti, the 60th anniversary of the Citroen DS was also honoured with a small but select display which as much as anything featured the work of coachbuilders such as Henri Chapron, who created the gorgeous Le Dandy Coupé amongst other things.
There were 'Best of Show' awards presented for different era's and it was gratifying to see the 1980's trophy awarded to a metallic green 1980 Lotus Eclat that was once the personal property of Colin Chapman, who in turn presented it to French journalist Gerard 'Jabby' Crombac, for so many years a personal friend to both Chapman and Lotus. The Oliver Winterbottom-designed Eclat was developed in tandem with the Elite, representing a big leap forward for the Lotus company when they were launched forty years ago.
There was a lot to like at Interclassics' first effort, the show attracting a good attendance with one couple even choosing it as their wedding venue! The organisers have already announced their dates for next year (18-20 November 2016) and also that they will be doubling the size of the show from two to four halls.
John Elwin, February 2016