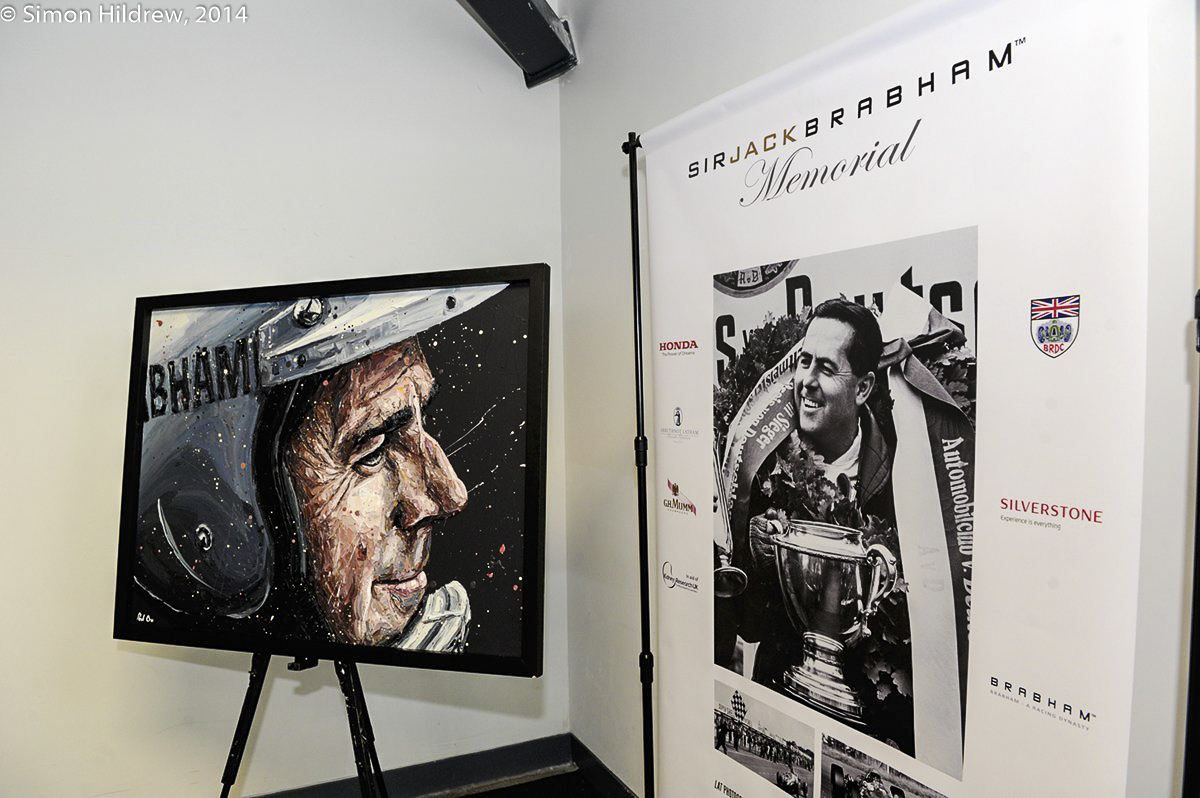 Silverstone's Wing was the location last month for a celebration of the life of Sir Jack Brabham, three time World Champion, and one of the most important figures in 50's and 60's motorsport.
A good turn out was expected and so it came to pass. Many famous faces and fellow Champions came to salute the great Australian who had made his home in the UK while active at the race tracks.
Sir Jack had been granted the honour of a State Funeral in Queensland back in June.
A short film from the State Funeral can be seen HERE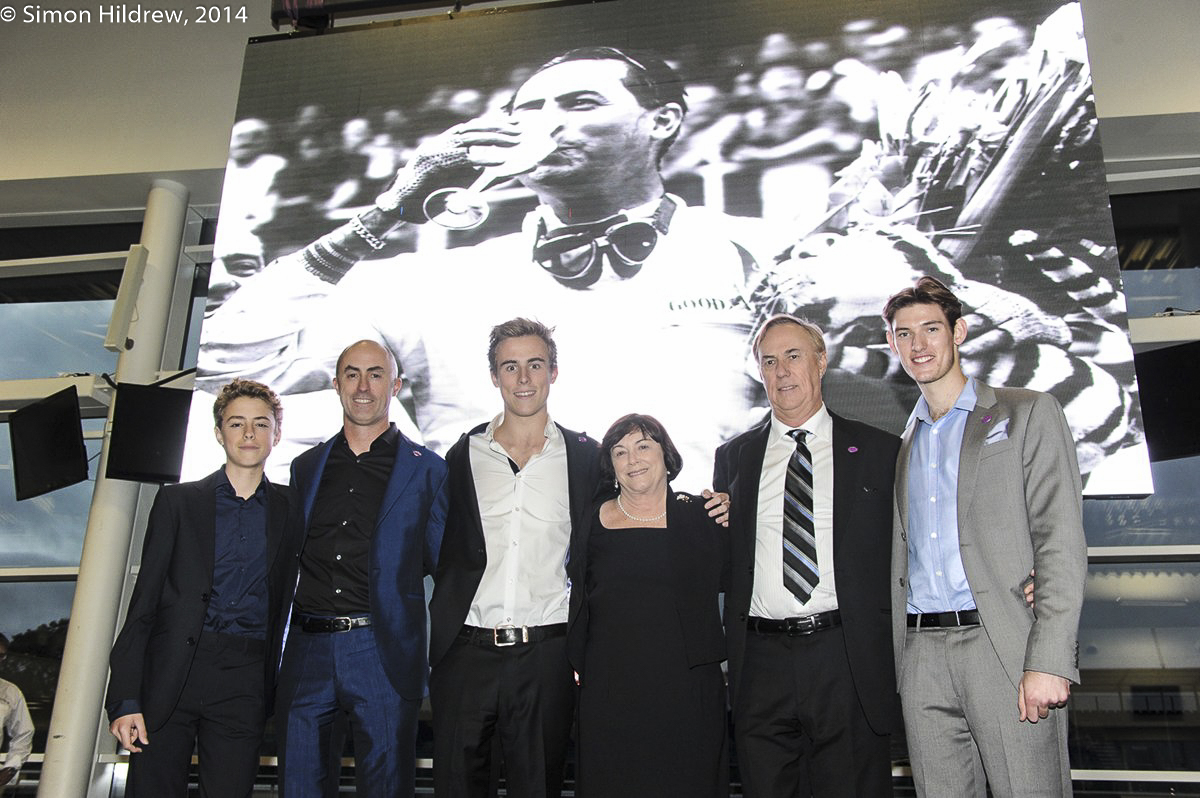 However many of those who raced against him back in the day were not realistically in a position to make the long trek to the Antipodies, so the idea of a Memorial Service here in the UK was conceived. The Brabham family were fully involved and supported the idea of giving those of us here in Europe an opportunity to celebrate an extraordinary man.
There were tributes from those who raced against him throughout his long career, here Tony Brooks and Sir Stirling Moss recall Brabham's skill behind the wheel.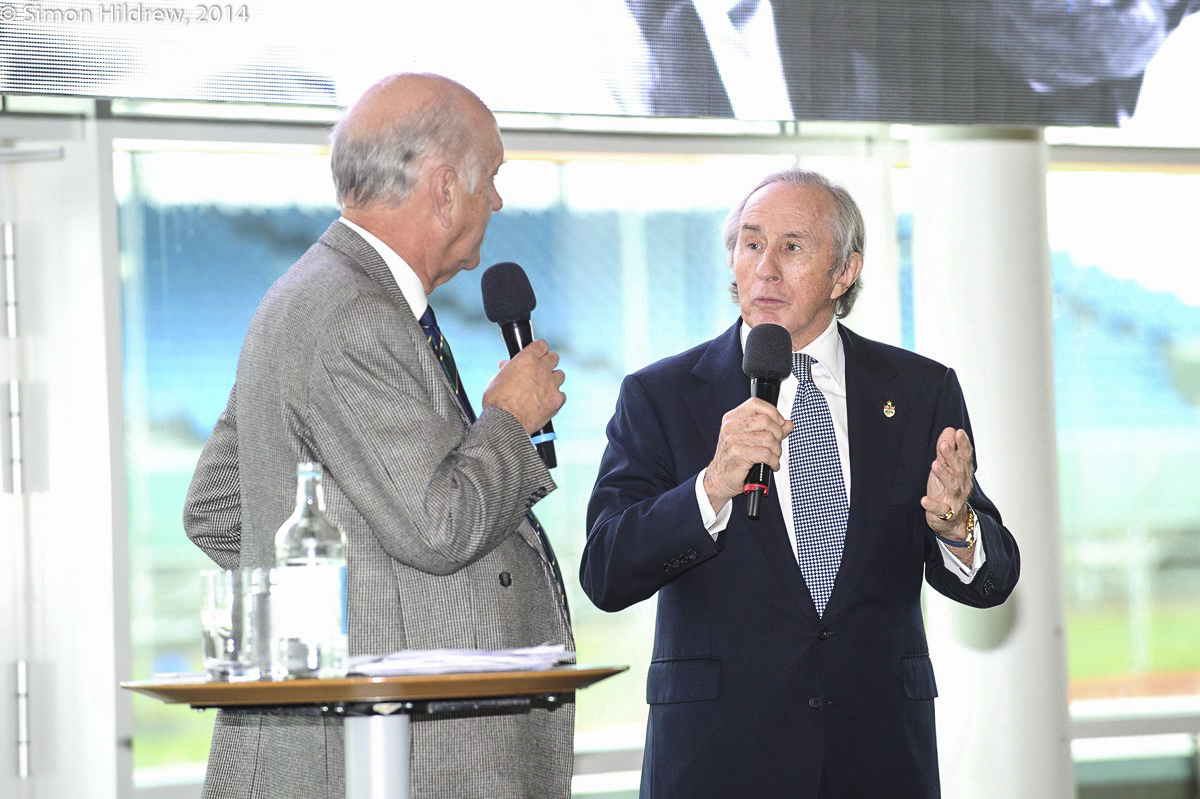 Sir Jackie Stewart also paid a fine tribute, as did many other figures such as John Surtees, John Watson, Gordon Murray, John Judd and many others.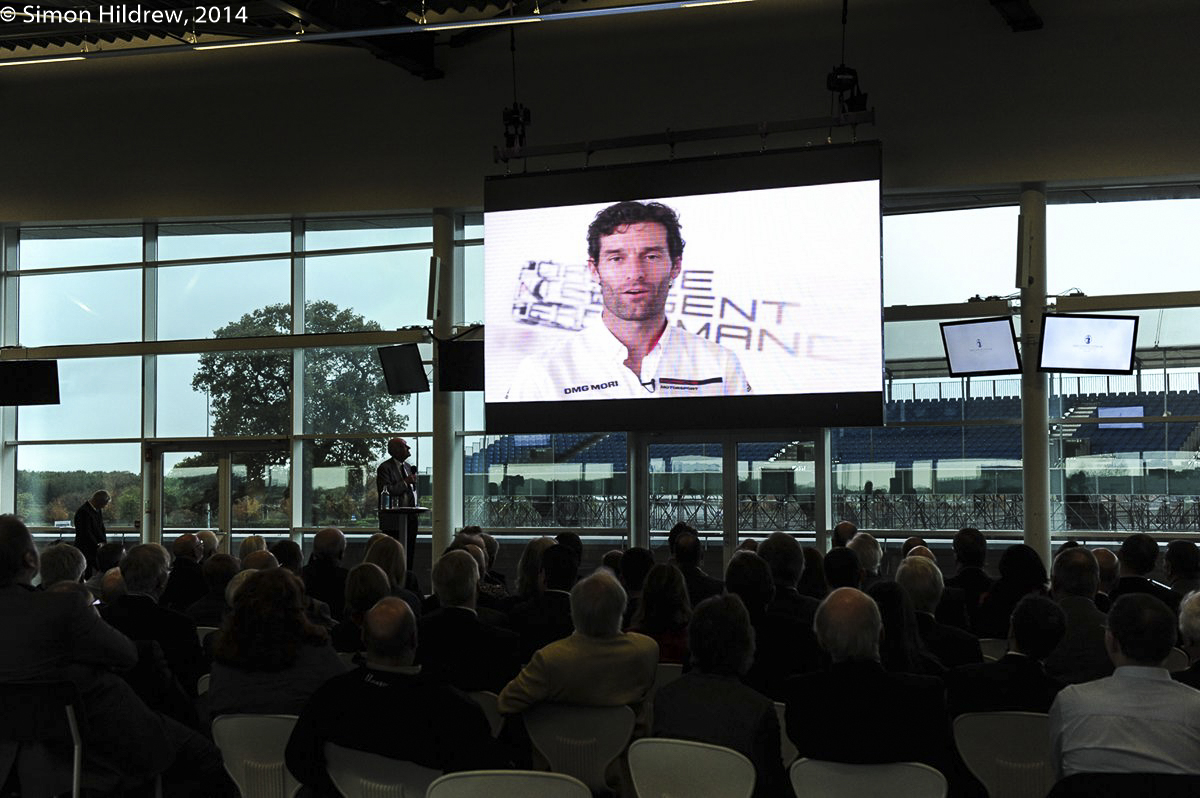 Current Aussie motorsport stars such as Mark Webber and Daniel Ricciardo also joined in, even from the farthest corners of the globe by video link.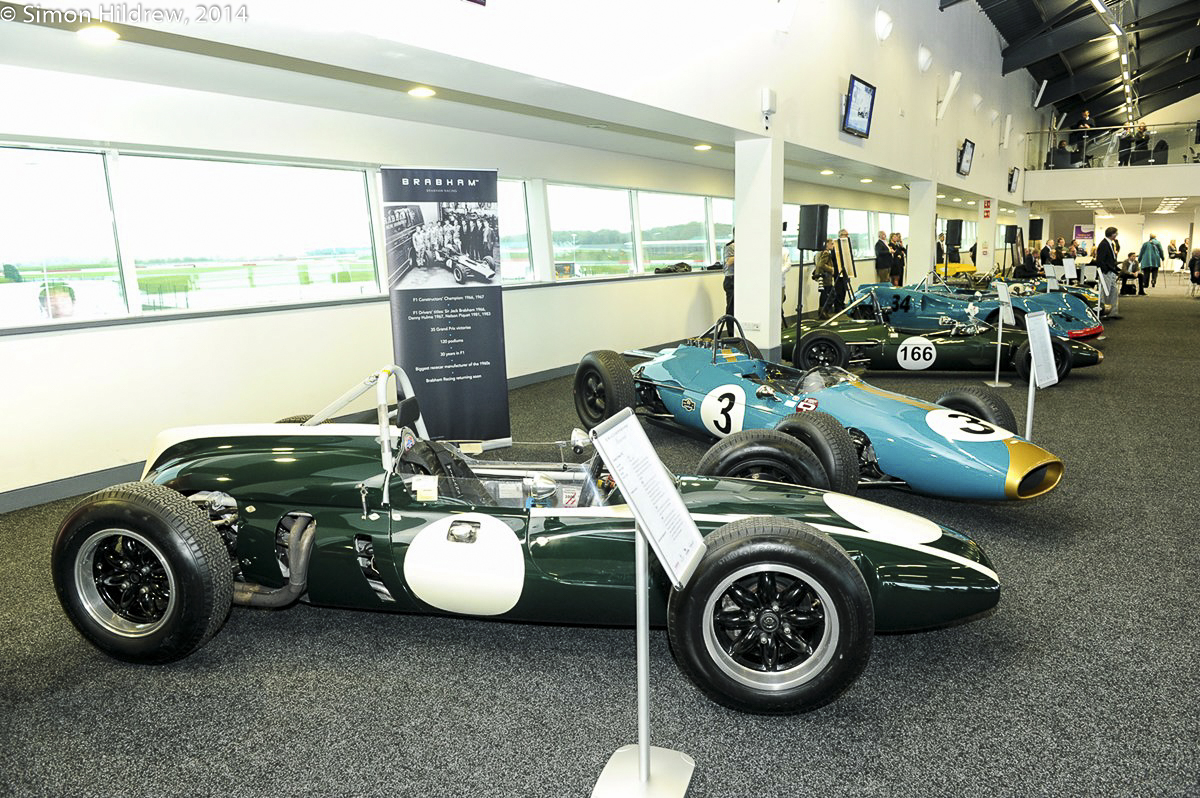 There was a collection of cars and memorabilia from Sir Jack's career, the whole event was a credit to the organisers, Sir Jack would have approved I am sure.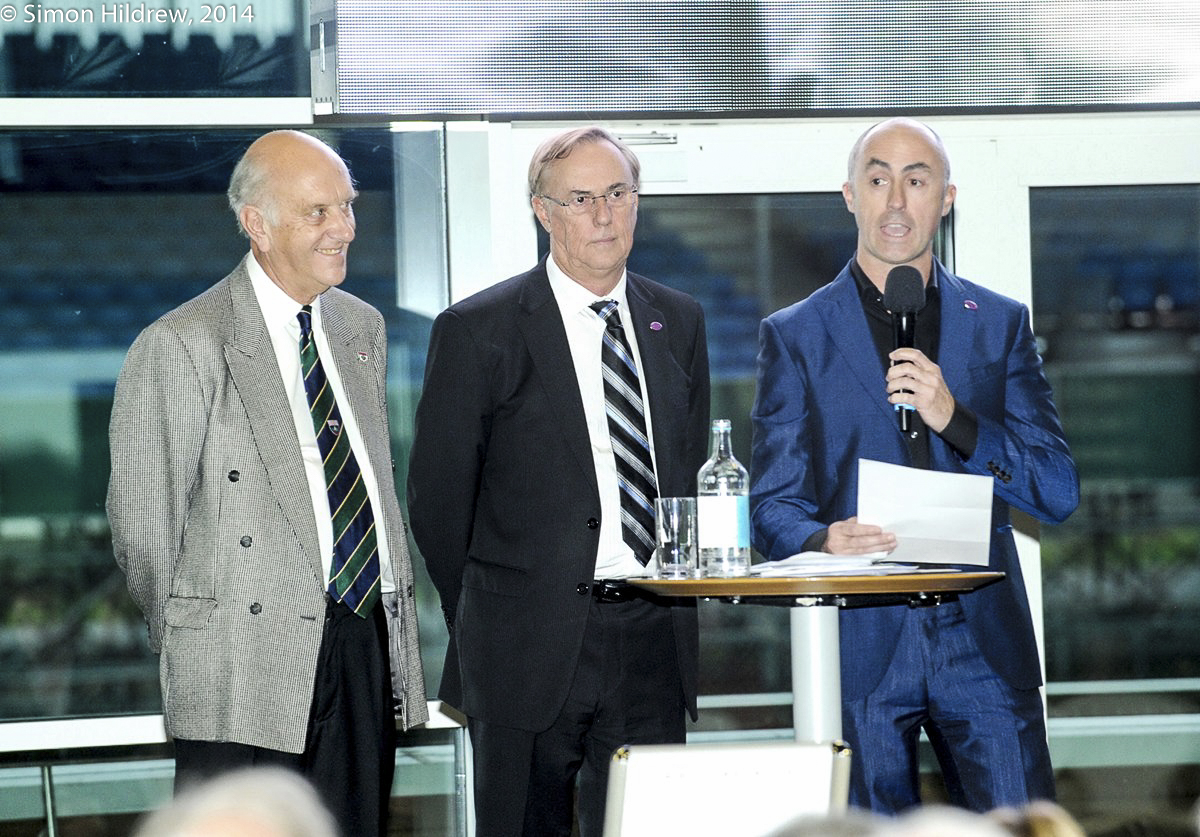 My personal reason for attending was two fold. I have known Sir Jack's youngest son, David, for many years during his career as a leading racing driver. In a manner I suspect he learned from his father, he has been fiercely competitive on the track and a delight to associate with away from the cockpit. Supporting David and his family was an obvious thing to do.
I had another reason, the first race that I attended was the 1970 British Grand Prix which until the last lap Brabham had looked on course to win. I recall clearly the crowd, and myself, at Clearways giving Jochen Rindt 'the Bird', as he overtook Sir Jack to score an unlikely win. I felt that I should go and salute a man who had helped to steer me down my current path. I am glad I did.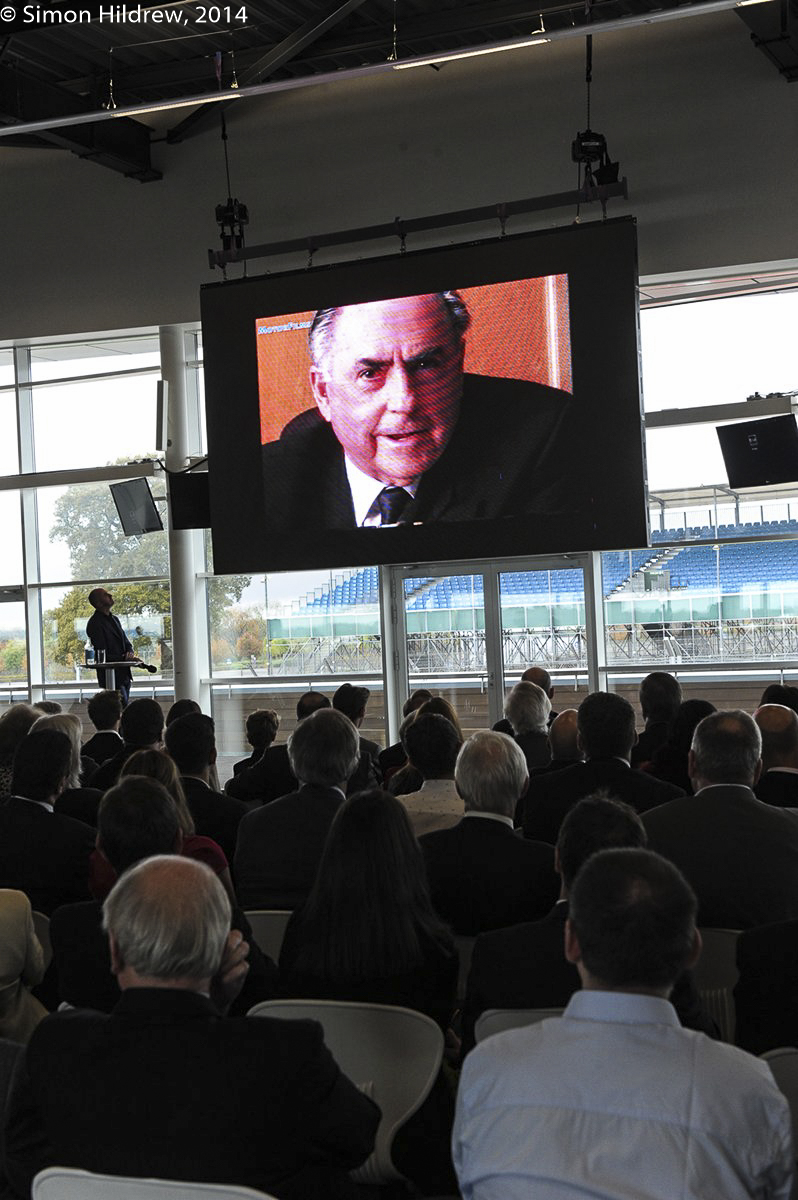 So enjoy this great collection of images from that afternoon. Simon Hildrew has once again come up with the goods.
John Brooks, November 2014.