The Rétromobile was an affair of the highest order, quality automobiles and automobilia presented in an entertaining and stylish manner. We have been fortunate enough to have the Special Correspondent weave us through his menu of Rare and Interesting and now it is my turn to try and please the readers. Time constraints mean that this will be attempted in smaller chunks rather than as a grand symphony, I trust that this will meet with approval.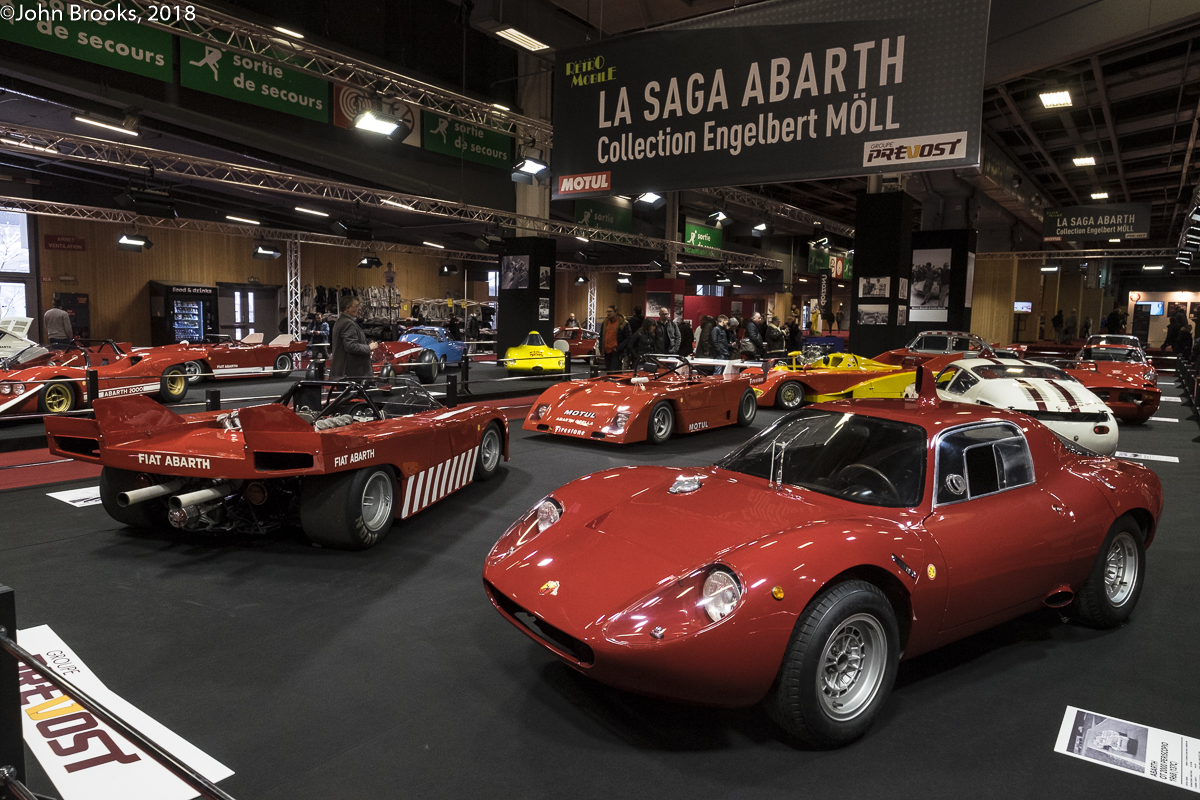 There were almost too many highlights to cope with but I will make a start with the fine display of Abarths from the collection of Engelbert Möll. The excuse for this treat was the 110th celebration of Carlo Abarth's birth, which sounds perfectly reasonable to me.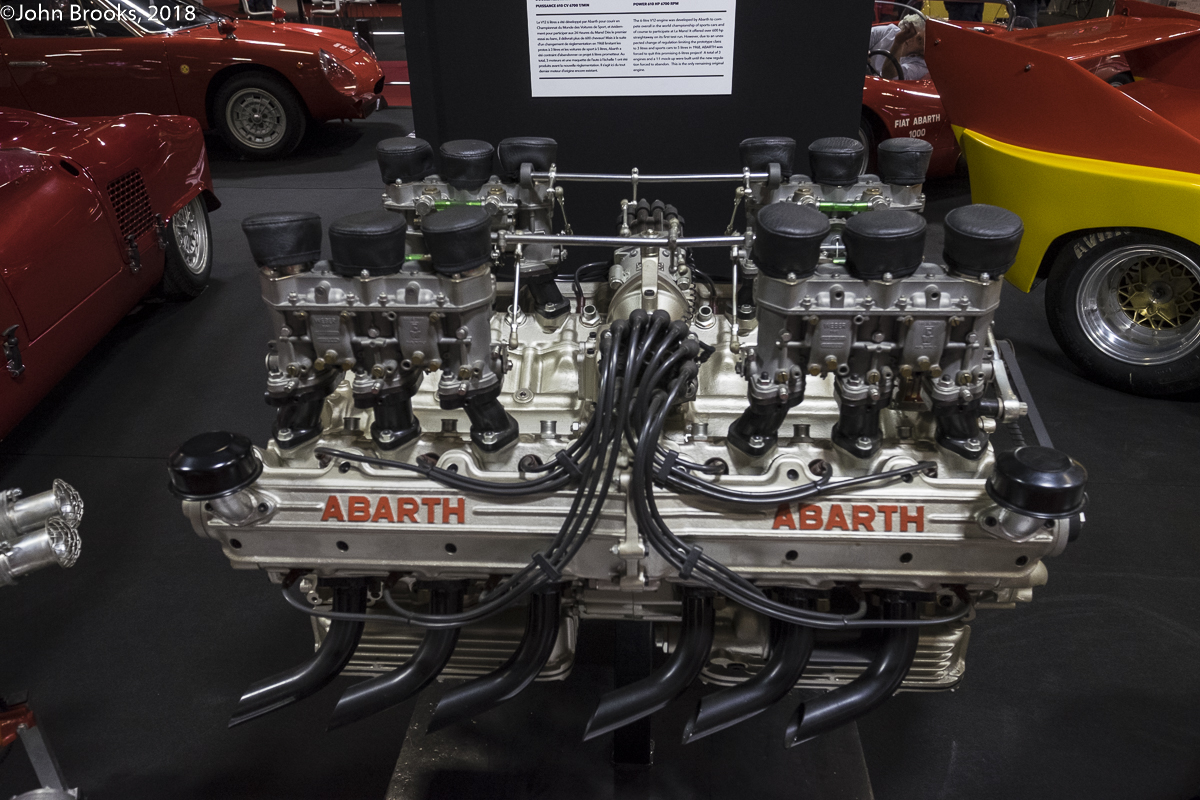 In a real treasure trove perhaps the highlight for me was the 6 litre V12 engine developed in 1967 to power a prototype at Le Mans and the other endurance classics. In July of that year the CSI, under the bidding of the ACO and without notice, introduced new rules to reduce the engine capacity in the Prototype class to 3 litres for the 1968 season. Despite howls of protest from those in the sport who had invested in the larger engines the French were completely inflexible, never happened before or since. Of course a loophole in the regulations and Ferdinand Piëch's vision led to the 917/512 years so it was not all bad. The question in my mind is what would this handsome beast have sounded like at full throttle…………..
Enjoy a look round this wonderful exhibition of Italian speed with style.
John Brooks, February 2018