The month of February brings the Retromobile in Paris, our Special Correspondent jumped on the train to see what was on offer. Now he shares some of his wisdom with us.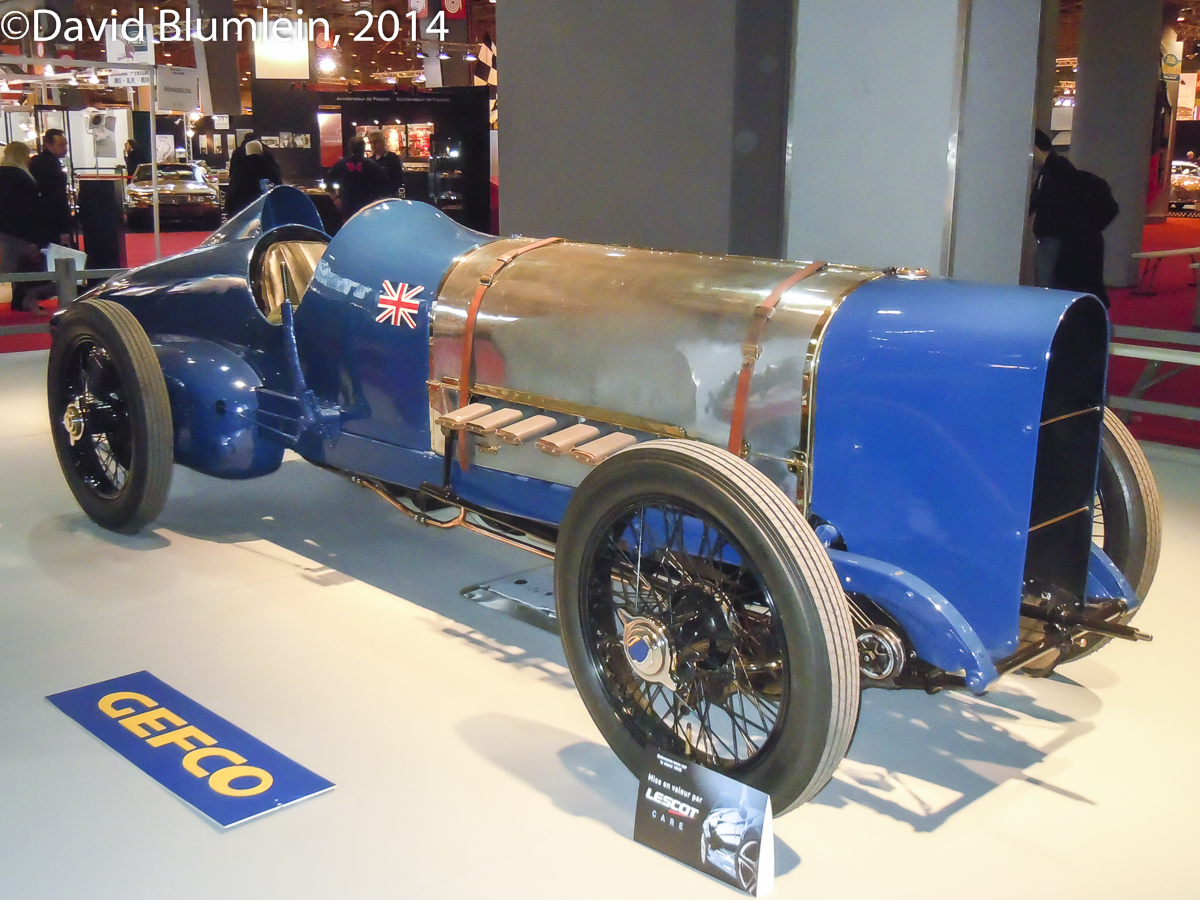 Sunbeam 350 h.p.
This car was the creation of Louis Coatalen in 1920. A native of Brittany, he had worked for various car companies including William Hillman before becoming Chief Engineer at Sunbeam in Wolverhampton. Sunbeams had been very busy during the First World War producing aero engines (so much so that the production of their popular Staff car had to be farmed out to Rover in Coventry) and Coatalen selected one of the company's V-12 18.3-litre Manitou engines, albeit modified for his new record/sprint car.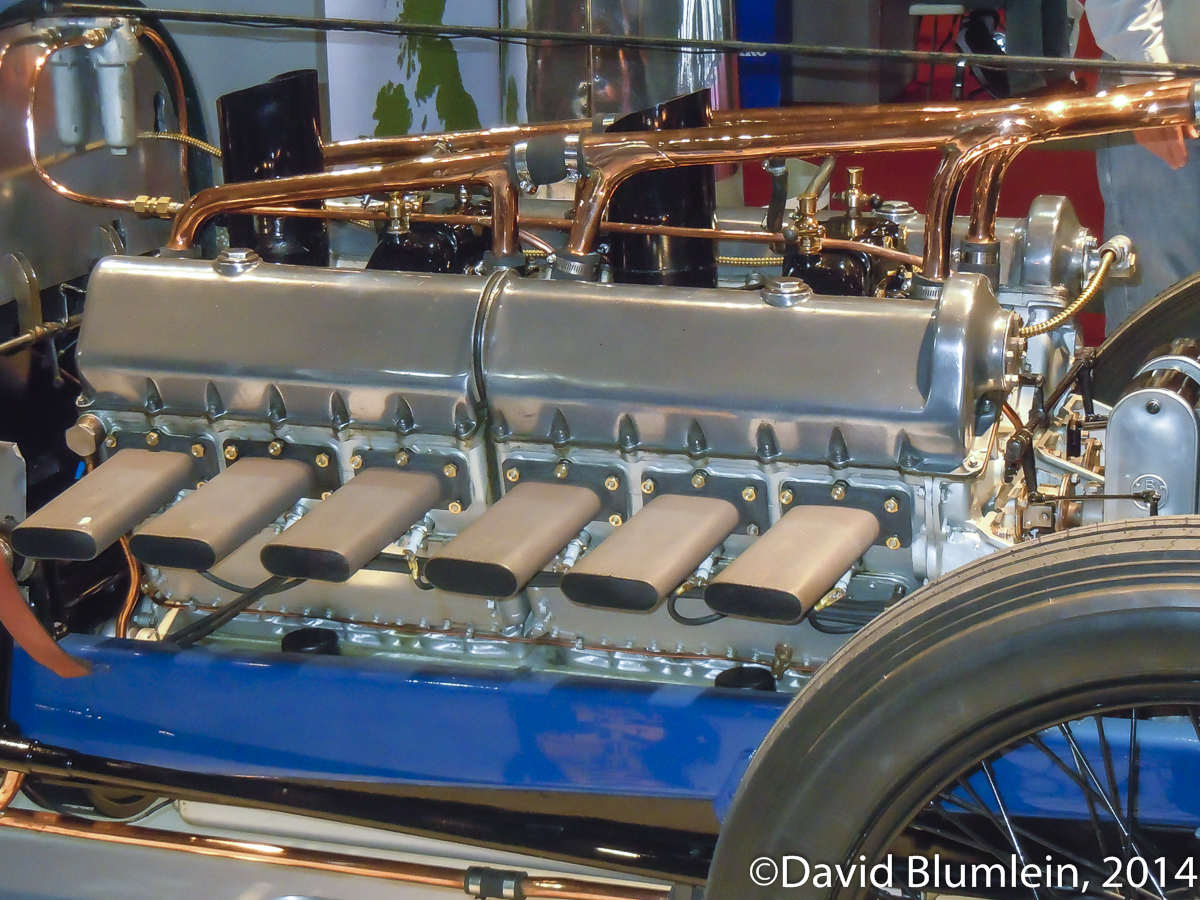 On its first appearance in 1920 at Brooklands it crashed in practice but in October that year René Thomas set a new record at the Gaillon hill climb. On 22nd May 1922 Kenelm Lee Guinness set a new Land Speed Record of 133.75 m.p.h. on the Railway Straight at Brooklands. A month later Malcolm Campbell borrowed the car and reached 138 m.p.h. at the Saltburn Speed Trials.
Campbell persuaded Coatalen to sell him the car, painted it blue and re-named it Blue Bird. After a futile trip to Fanoë in Denmark, Campbell sent the car over the winter of 1923-24 to Boulton Paul at Norwich for wind-tunnel testing – they recommended a streamlined cowl over the radiator, a long tapered tail with a headrest and the rear suspension cowled; the rear wheels had disc covers. This work was then carried out by Jarvis of Wimbledon.
Late in August 1924 another trip to Denmark proved unsuccessful and Campbell then discovered a suitable beach in Carmarthen in South Wales. Here on September 24th on the Pendine Sands Campbell set a new Land Speed Record of 146.16 m.p.h. – by just 0.15 m.p.h.! He returned the next July and raised this to 150.766 m.p.h. in the car now fitted with a long exhaust pipe.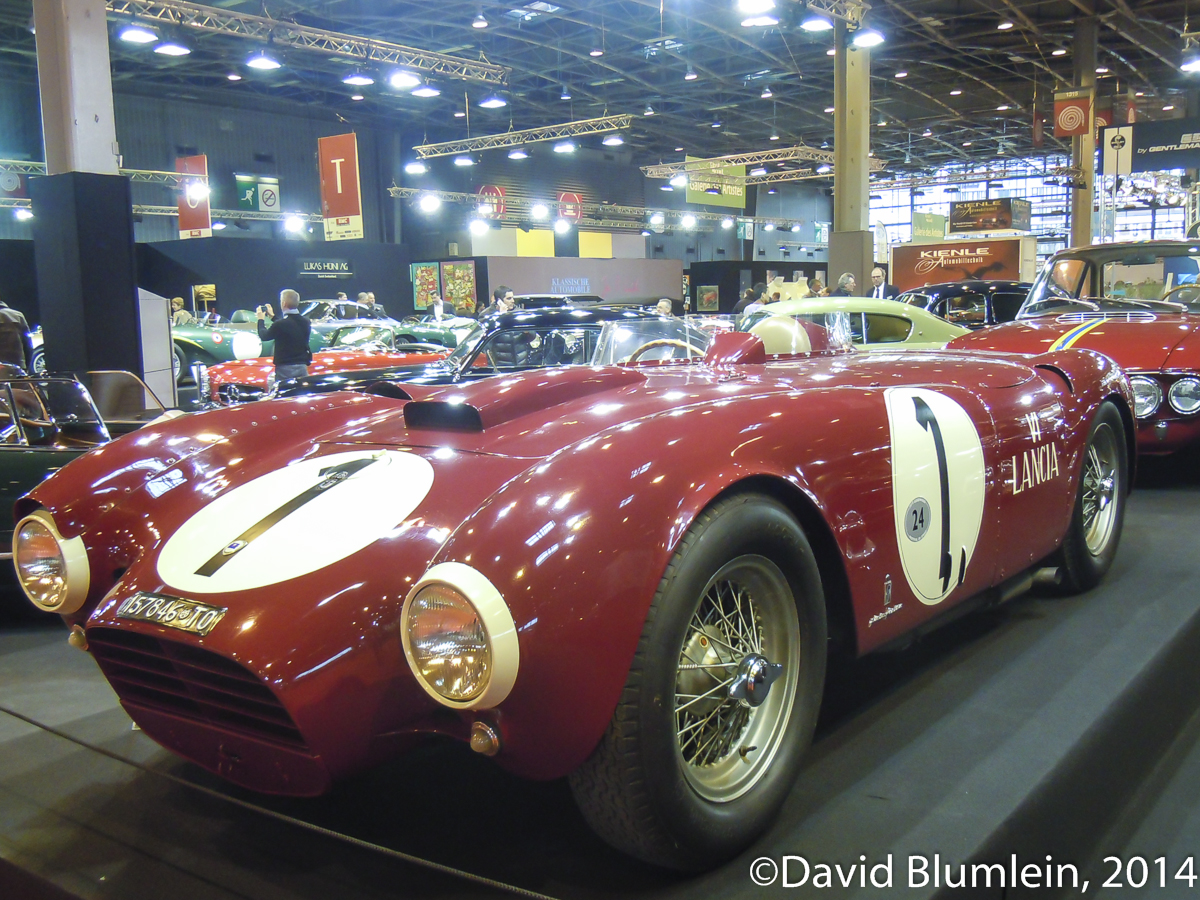 Lancia D24
In 1953 Lancia raced the 2.9-litre V6 D20 Coupés, scoring third and eighth places in that year's Mille Miglia. Maglioli then gave the car a win in the Monte Pellegrino hill climb and in the Targa Florio. But the pretty coupés were noisy and uncomfortable because of cockpit heat. Lancia therefore commissioned Pinin Farina to produce an open spyder version, the D23. In August 1953 for the first Nϋrburgring 1,000 km race Lancia produced the D24, a 3.3-litre version of the D23. The two D24s suffered broken batteries when leading the race. However, in 1954 the model won the Mille Miglia in the hands of Alberto Ascari and this chassis gave Taruffi victory in the Targa Florio after earlier winning the Giro di Sicilia.
This chassis 005 was the last built and is the unique survivor.

Rolls Royce EX17
There had been criticisms of the Rolls Royce car, suggesting it was old-fashioned and of poor performance. So Henry Royce decided to build a Sports Phantom at the end of 1925 and this car, 10EX, was used for extensive testing especially at Brooklands. Royce sanctioned three more experimental Sport Phantoms of which the third was 17EX. This was running by the end of January 1928, although waiting for its body from Jarvis of Wimbledon. Tested alongside 10EX, 17EX was noticeably superior in acceleration and lower speeds. The blue-painted body was delivered to Derby in July and testing resumed until October when the car passed to the Sales Department, having covered just 4,400 miles.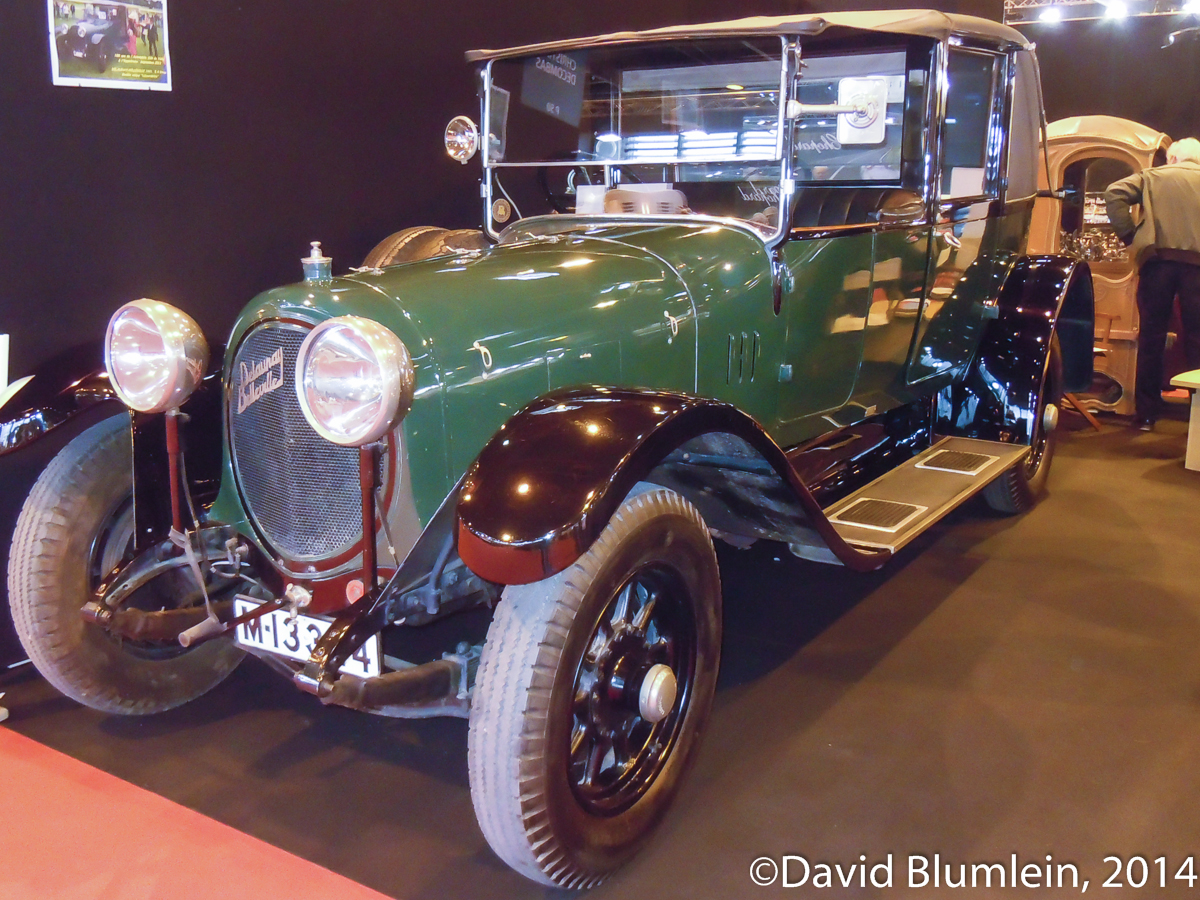 1921 Delaunay- Belleville
Delaunay-Belleville was a manufacturer of ship and locomotive boilers at St Denis, Paris. From 1904 cars were made and a familiar feature of the early cars was the rounded radiator, reminiscent of the boilers! From 1910 the cars were generally chauffeur- driven. Tsar Nicholas II of Russia was a regular customer and both Lenin and Trotsky liked driving their Delaunay-Bellevilles. This car is a 6-cylinder 5-litre 30CV model with a 4-speed gearbox and body by Lambourdette of Madrid.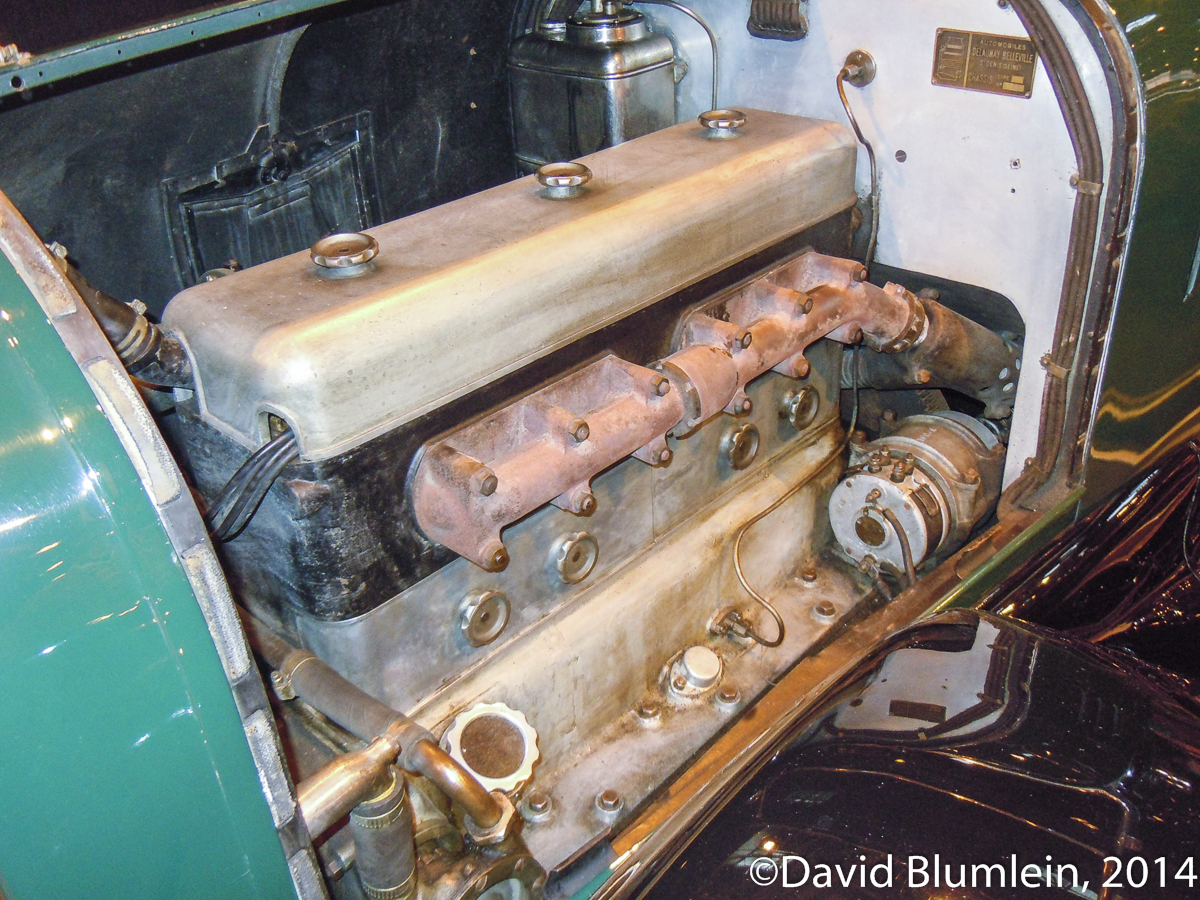 The engine used side-valves but some manufacturers provided covering to give the impression that more sophisticated valve-gear was used!

Alfa Romeo Van
We tend to think of Alfa Romeo in terms of sporting and racing cars but the company produced high quality commercial vehicles especially in the Thirties when the State-controlled firm needed to supply lorries for Mussolini's military ambitions.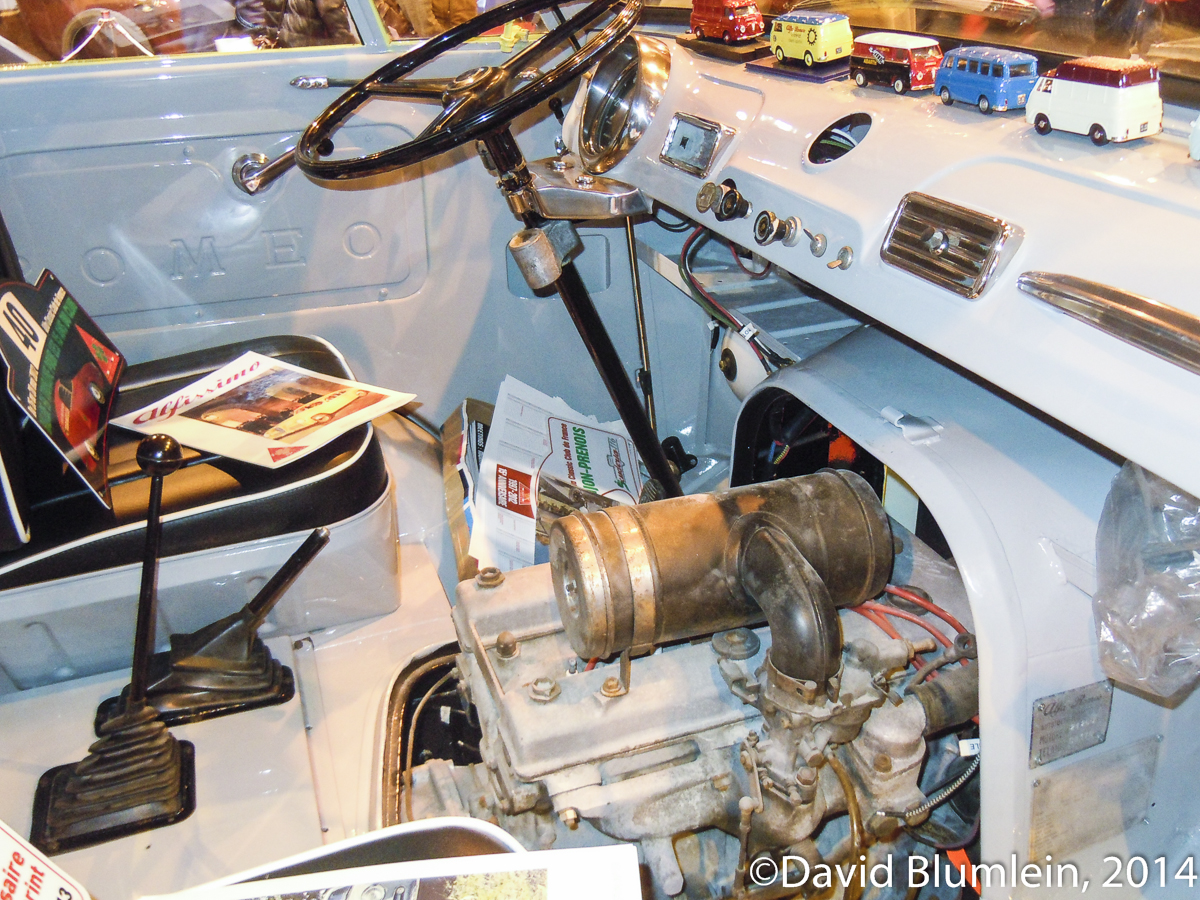 Diversification after the war included the production of these light vans (1954-68) and this example has true Alfa Romeo pedigree – it is powered by the Guilietta twin cam engine mounted well forward.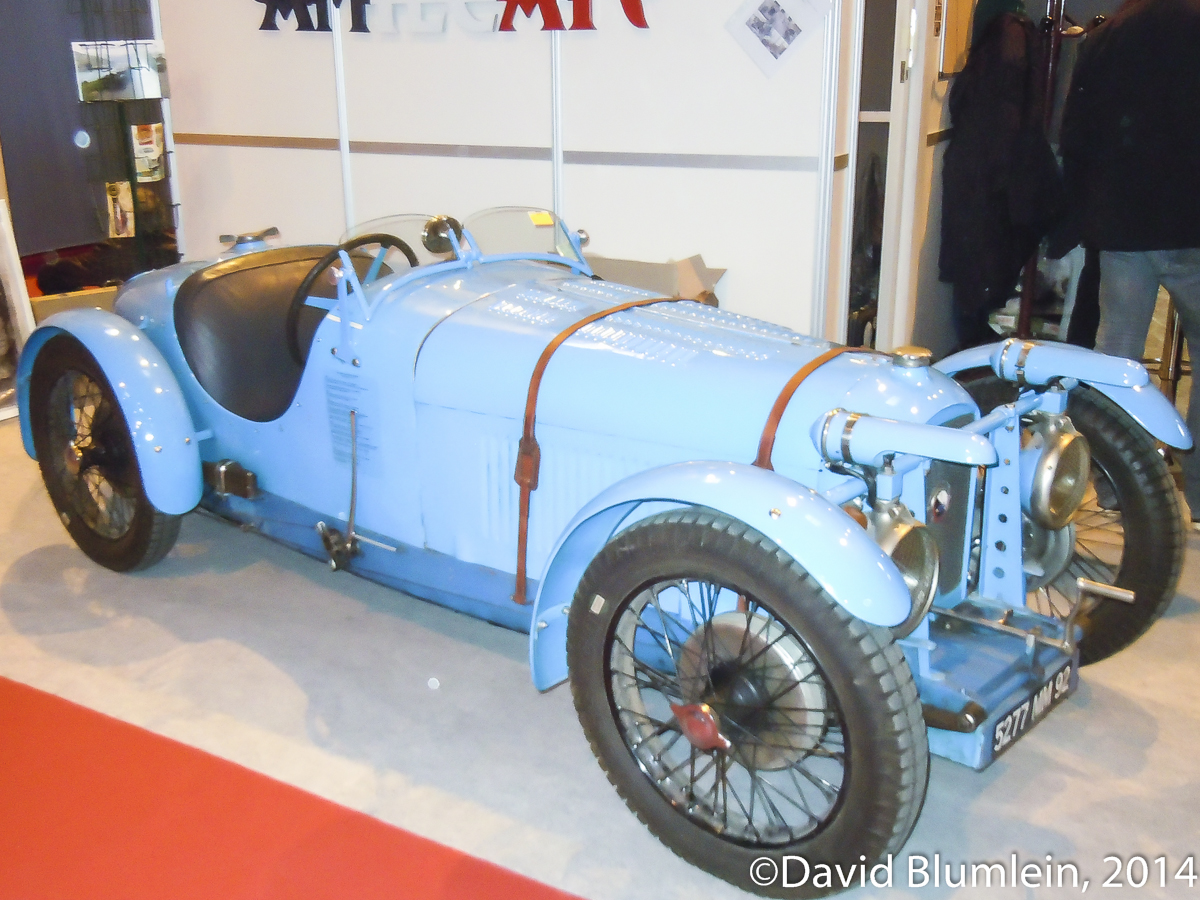 1932 Amilcar C6
Amilcar of St Denis made small capacity sports cars in the interwar years. This C6 is rather special: Clément Auguste Martin replaced the six-cylinder engine with a four-cylinder unit which he had modified and pursued a very successful competition career with it, especially in the Bol d'Or races where it scored class wins.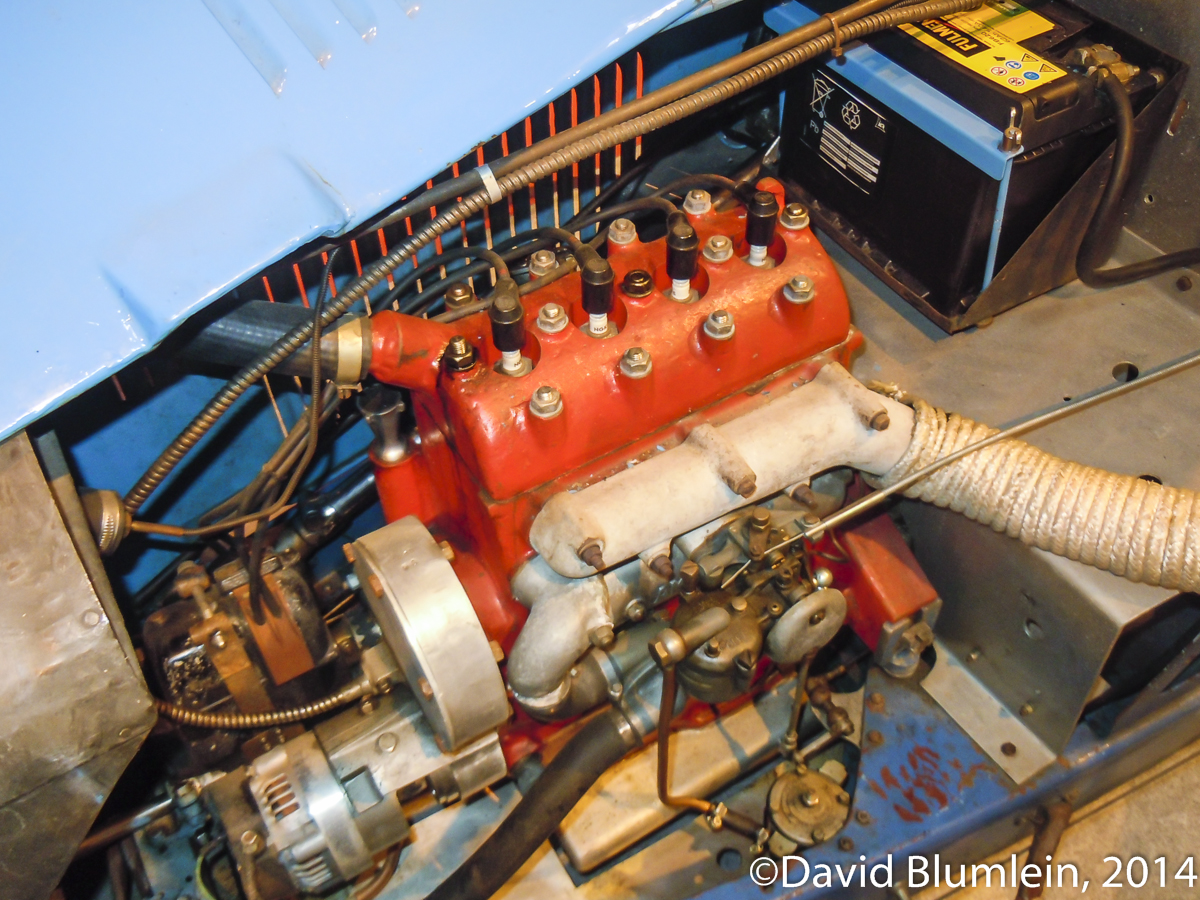 At Le Mans in 1932 the car finished 8th overall, winning the 1100 c.c. class. It also ran in the 1930 Routes Pavées (3rd in class) and in the 1932 Spa 24 Hour race.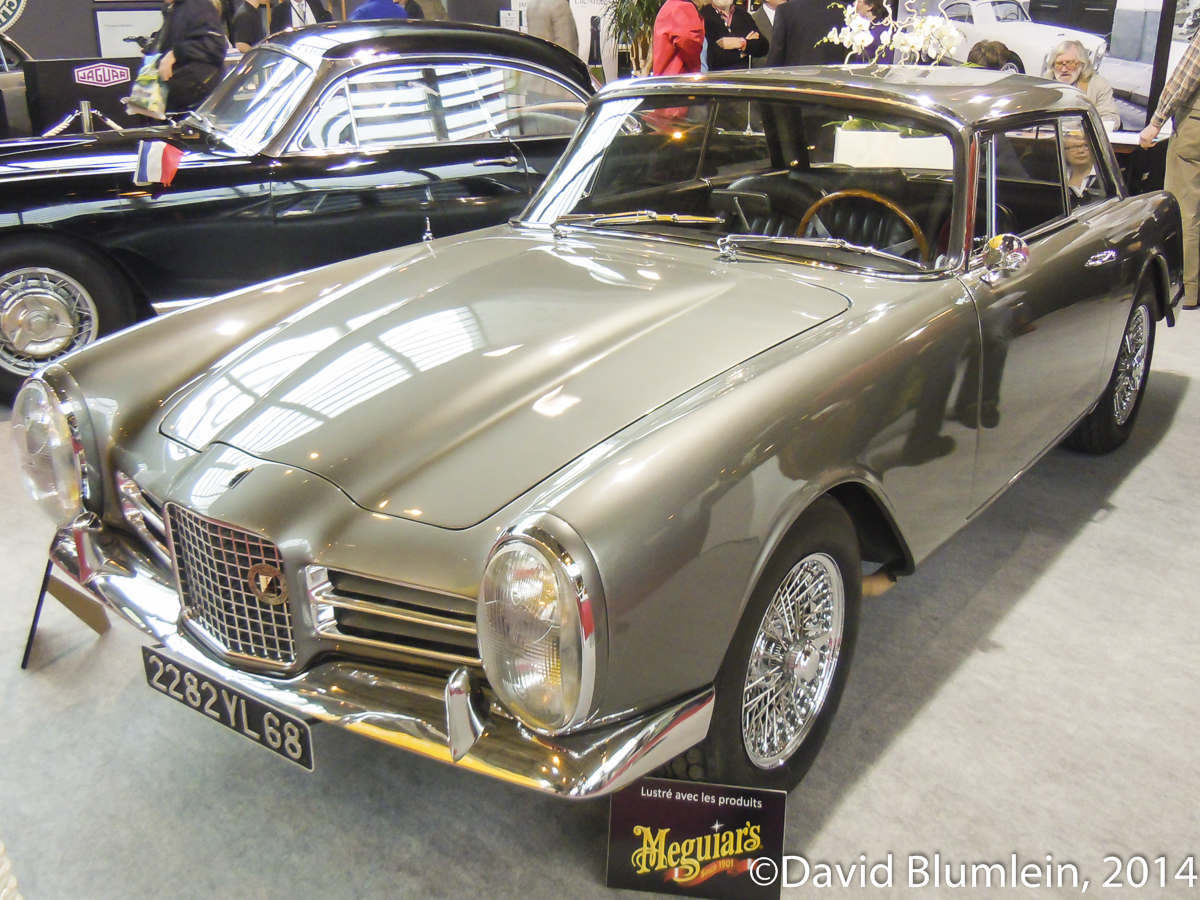 1964 Facel 6
Jean Daninos introduced his luxury Facel Vega car at the Paris Salon in 1954, powered by a large V8 Chrysler–based engine. In 1960 he presented the smaller Facellia with its own 1.6-litre twin cam 4-cylinder engine designed by former Talbot engineer Carlo Marchetti. Unfortunately it was noisy and very unreliable. A Volvo-engined replacement was offered in 1963 and then this 6-cylinder version using a linered down Austin-Healey 3000 unit. The original company was declared bankrupt in 1965.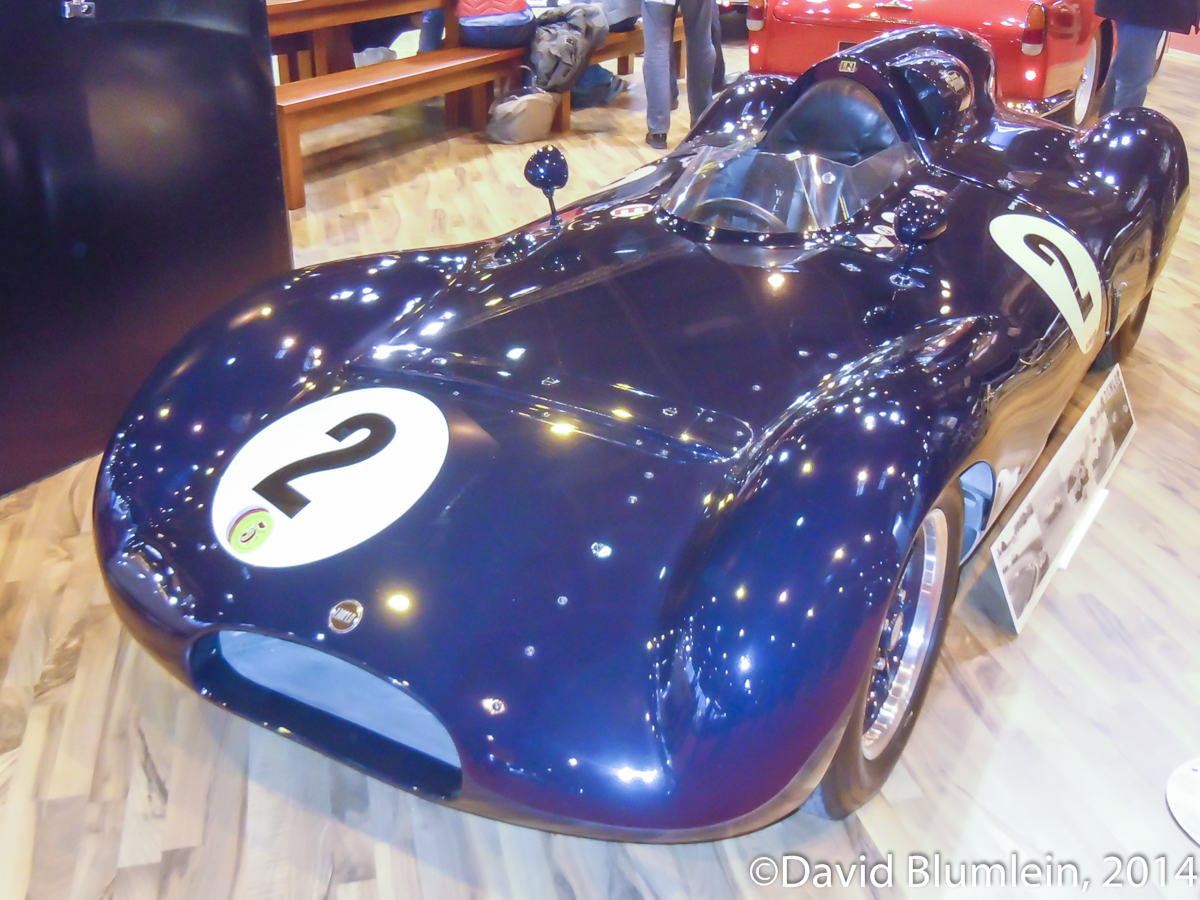 1955 Cooper Bristol
The Cooper Car Company of Surbiton created for 1955 a central-seat sports car based on their F3 designs. This car, the T39, was powered by the new Coventry-Climax FWA 1100c.c. engine and was clothed in an attractive aerodynamic bodyshell whose tail was cut off- a Kamm tail, named after the German physicist who demonstrated the aerodynamic benefits of such a design. The car immediately acquired the nickname "Bob-tail".
A young Australian, Jack Brabham, obtained agreement to build one of these cars with a 2-litre Bristol engine for use in Formula 1. The chassis was extended by 2 inches and all the sports car equipment such as lights was dispensed with. This one-off T40 ran at Aintree in the British Grand Prix but the engine overheated causing retirement. Brabham then had a wonderful duel with Stirling Moss's Maserati 250F at Snetterton finally finishing fourth behind Moss and the two leading Vanwalls.
TAILPIECE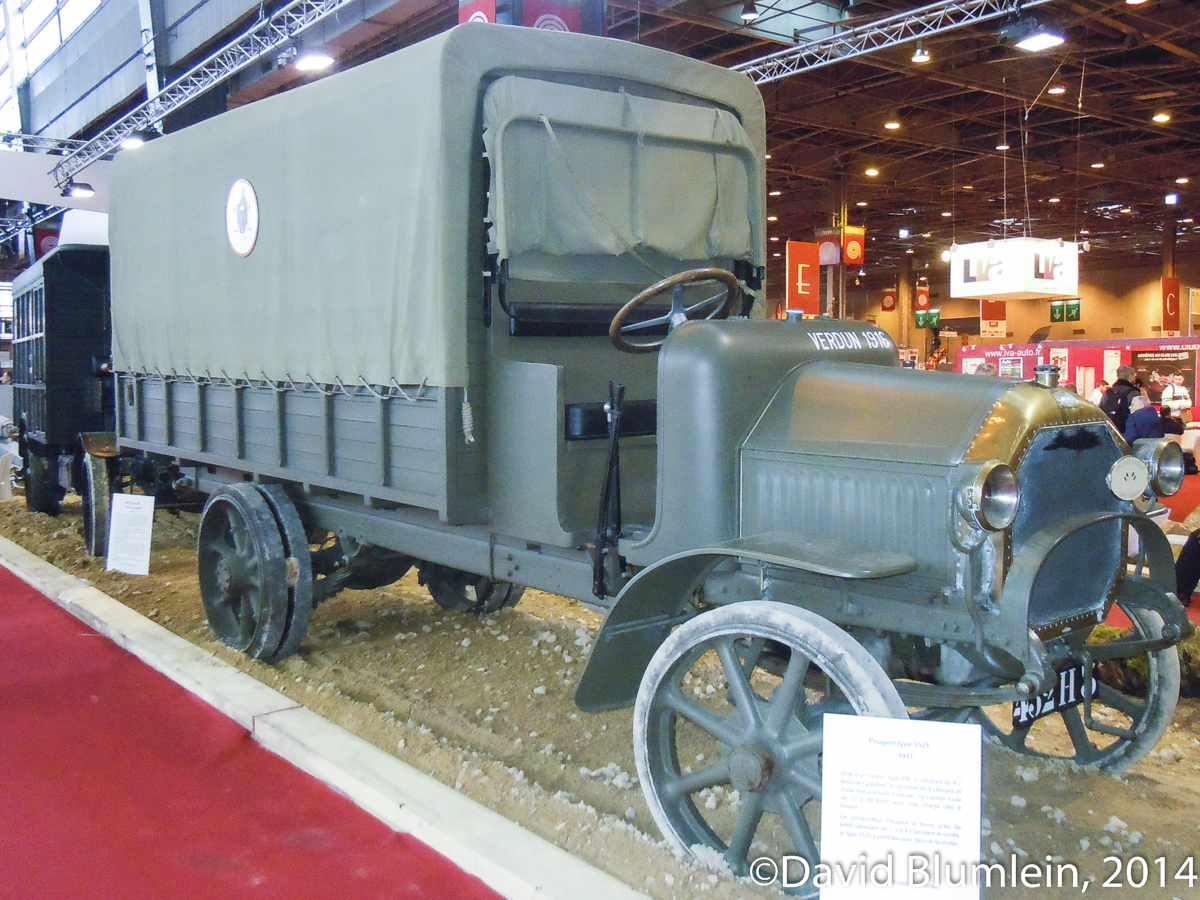 Peugeot World War 1 Lorry
This is a Type 1525 4-ton lorry dating from 1917. It has a 4.7-litre 4-cylinder Type KM engine, a 4-speed gearbox and, as can be seen, shaft drive. Expect 22-30km/h when fully laden!
David Blumlein, February 2014