DoubleDeClutch has been dormant for several months, too many paying projects, followed by the lock-down and the suspension of normal life due to the terrible virus that has wreaked such havoc on society. So, on a day that is grey and soggy, it is time to make the sun shine again, to truly believe that better days are ahead. What more fitting way to achieve this than to reflect on the recent past, courtesy of this fabulous photography from Simon Hildrew? More to follow as we get back up to speed but first a few reflections from Sussex.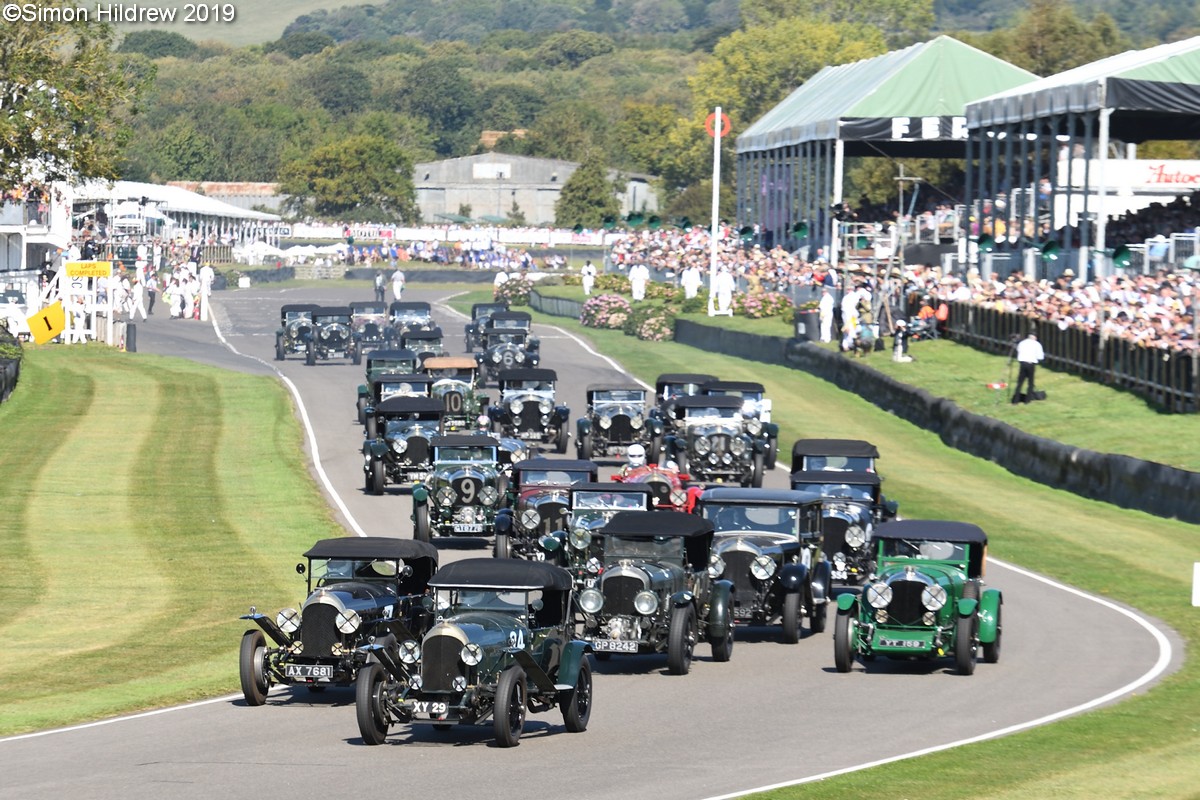 Sitting in my office at lunchtime on the second Friday in June is a very unusual situation. For the past 37 years I would be running up and down the Le Mans Paddock and during the past decade I would be beginning to herd a bunch of grumpy cats, aka drivers, in the direction of Place des Jacobins for the Friday evening parade. At least I am spared that delight today.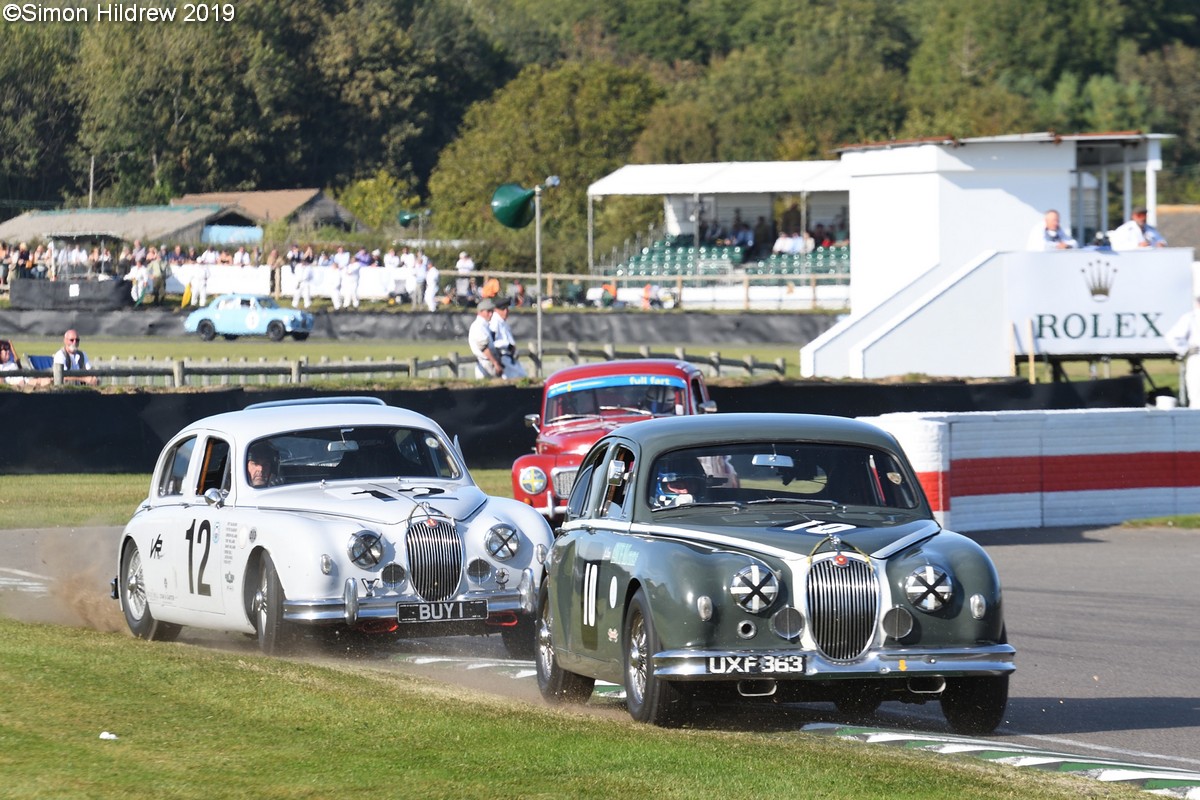 We are living in weird times during this terrible pandemic, tomorrow there will be a virtual 24-hours of Le Mans, all very worthy I am sure, but not for me. I prefer my imagination to be rooted in the real world, even if it is the past.
So rather than a digital virtual world, let's go analogue and where would be more appropriate than the Goodwood Revival?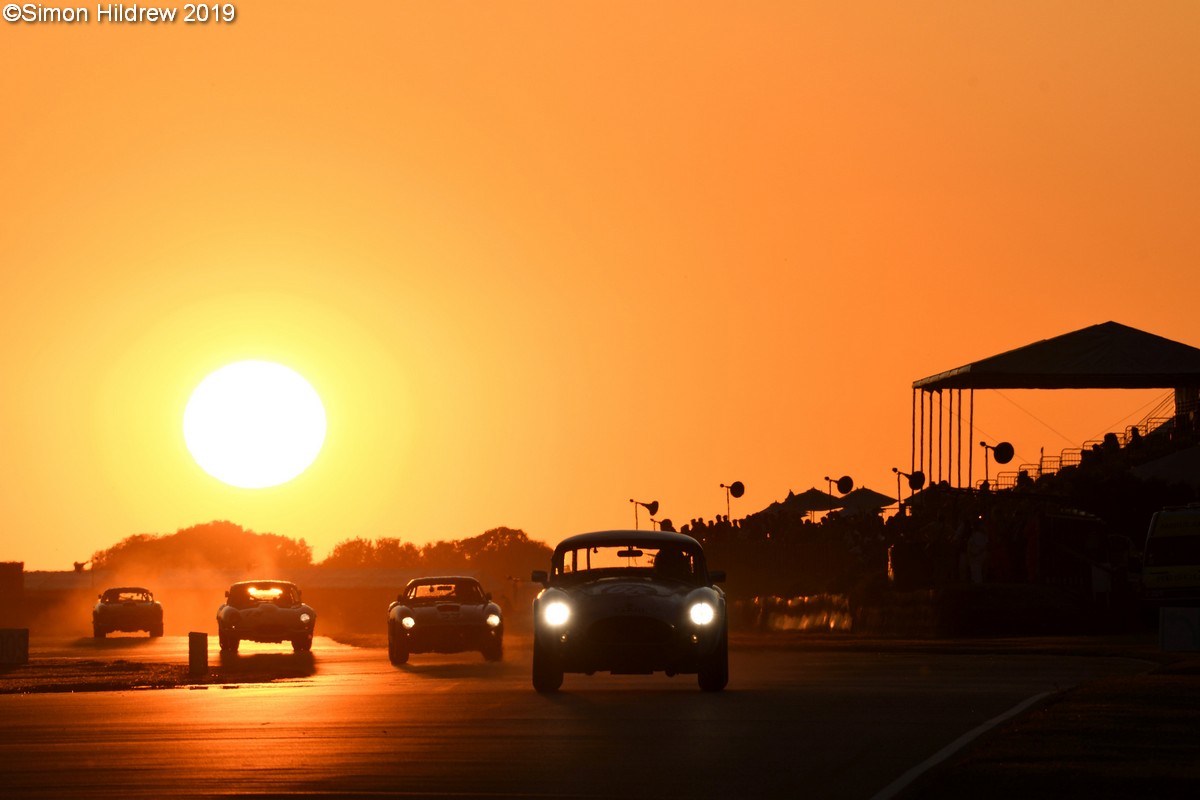 Simon produced some stunning work back in September and it is high time to expose it to a wider audience, like this evocative moment in time from the Kinrara Trophy, surely automotive heaven.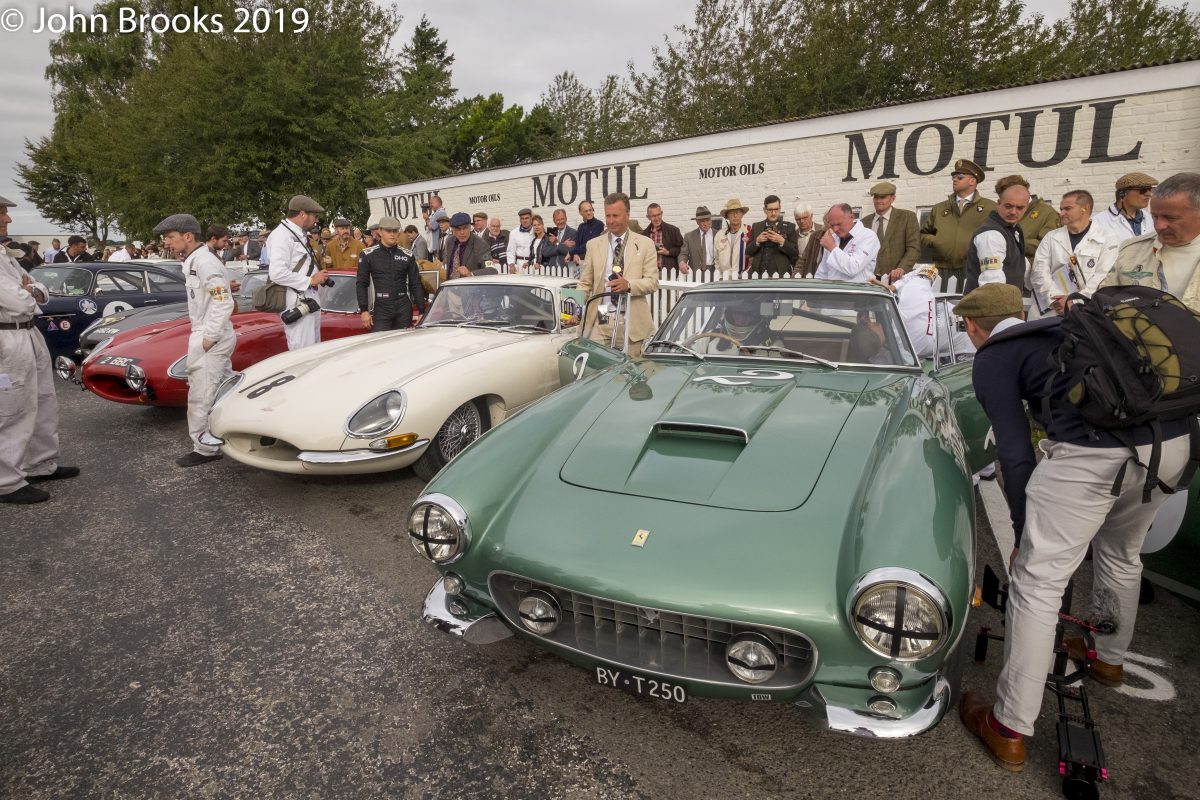 I visited the Revival for the first time in several years and was greatly impressed at the high standard the event manages to maintain, even 20 years on from the first running. There is still great kudos in being invited by His Grace to compete, everyone who is anyone in the classic racing field has to be there.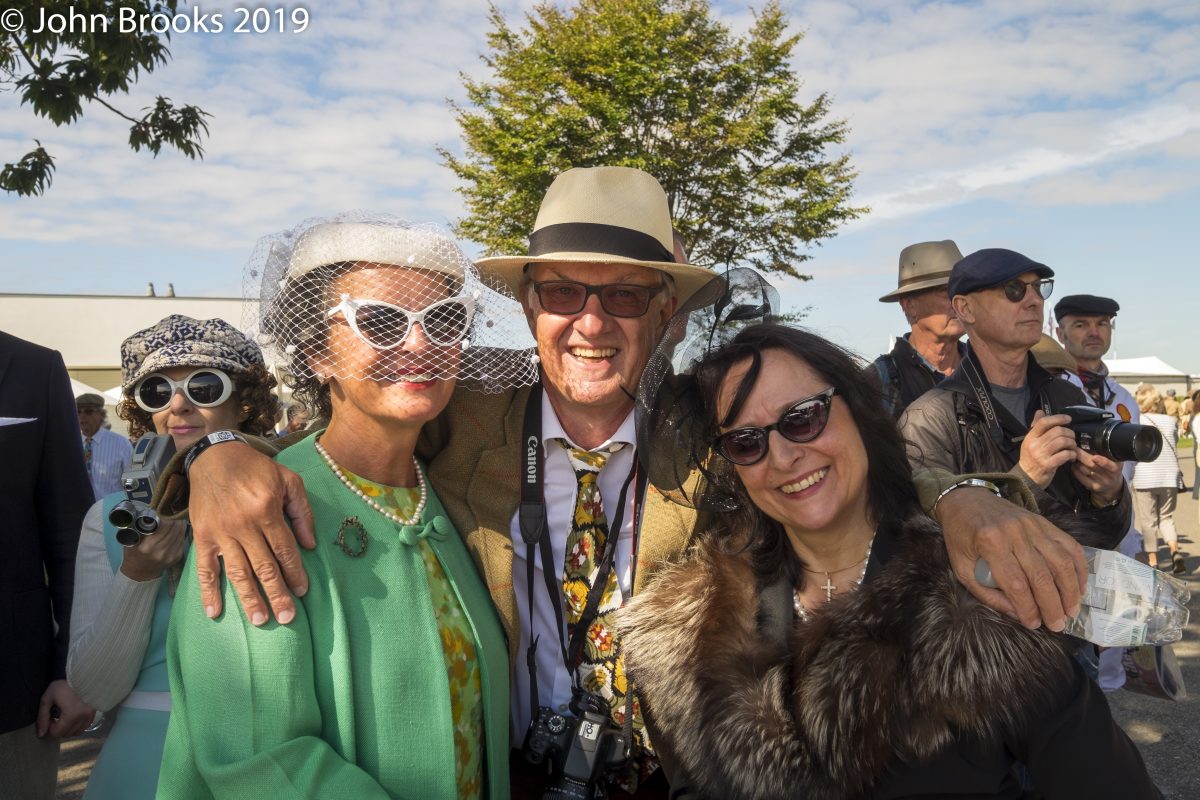 It is also time to catch up with old friends and colleagues, such Peter Wyss, journalist and racer…….he has a podium at the Spa 24 to his credit.
Old friends come in many shapes and sizes, Andrew Cotton spotted an E-Type in the paddock, recognising it as the very car that his father had participated in many '60s continental rallies, as a navigator. Big smiles were the order of the day, a common problem at the Revival.
Later in the day I was catching up with Ted Higgins, who was looking after this marvellous Vanwall, part of Bernie Ecclestone's collection. We noticed a familiar face passing and it was too good an opportunity to miss.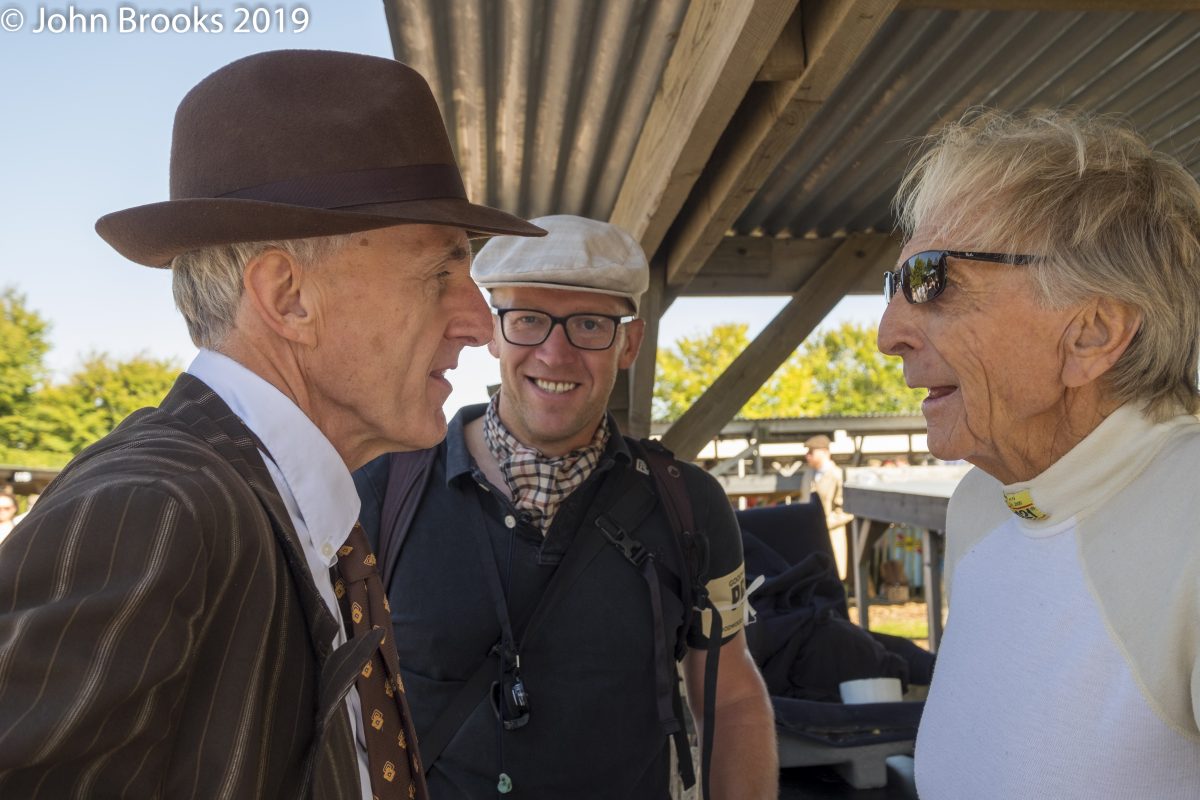 Both champions in Gulf colours, James Weaver discusses style with Derek Bell.
Just count how many Le Mans victories are on parade here………..29 by my reckoning………..
There was a celebration of Sir Stirling Moss reaching his 90th birthday, with Lady Susie as guest of honour, here with His Grace in the timeless DBR1. Sadly, since this happy day the great champion has passed away.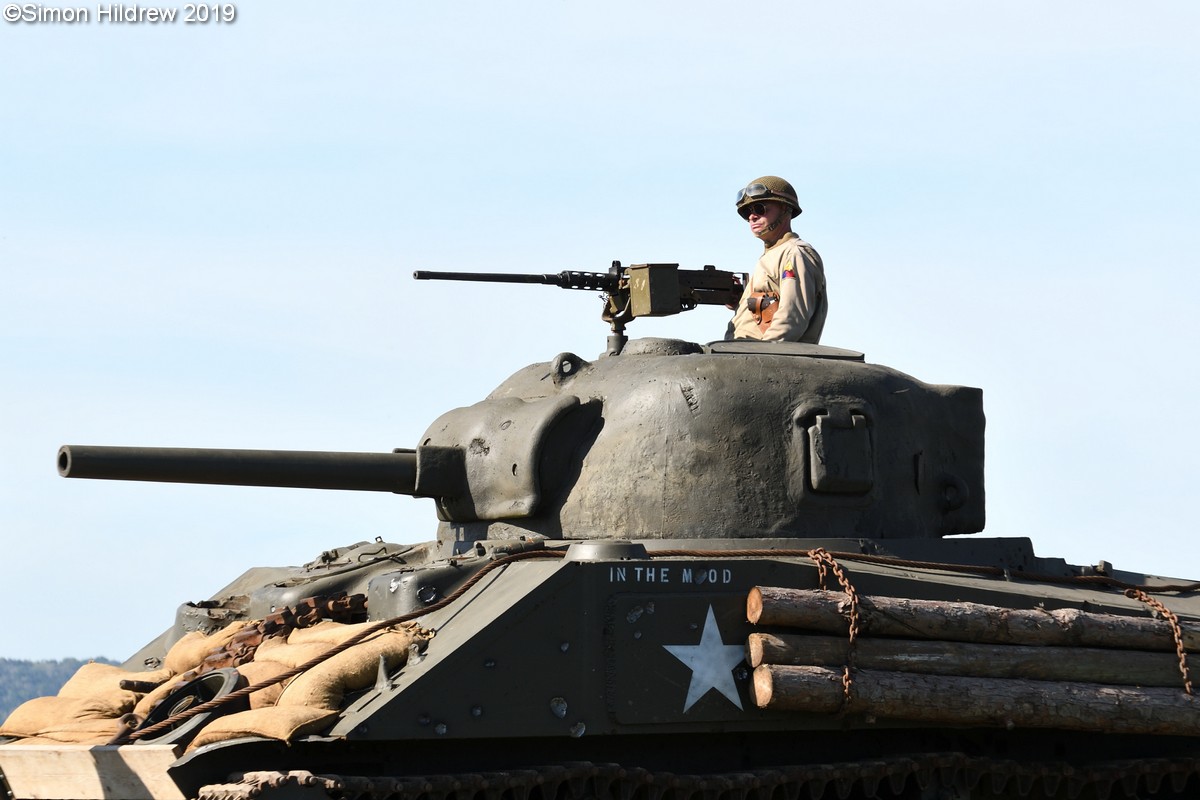 The 75th Anniversary of the D-Day landings was also celebrated with an impressive display of military hardware, including this Sherman.
The airfield played host to fabulous collection, including this Douglas DC-3, another veteran of 6th June 1944.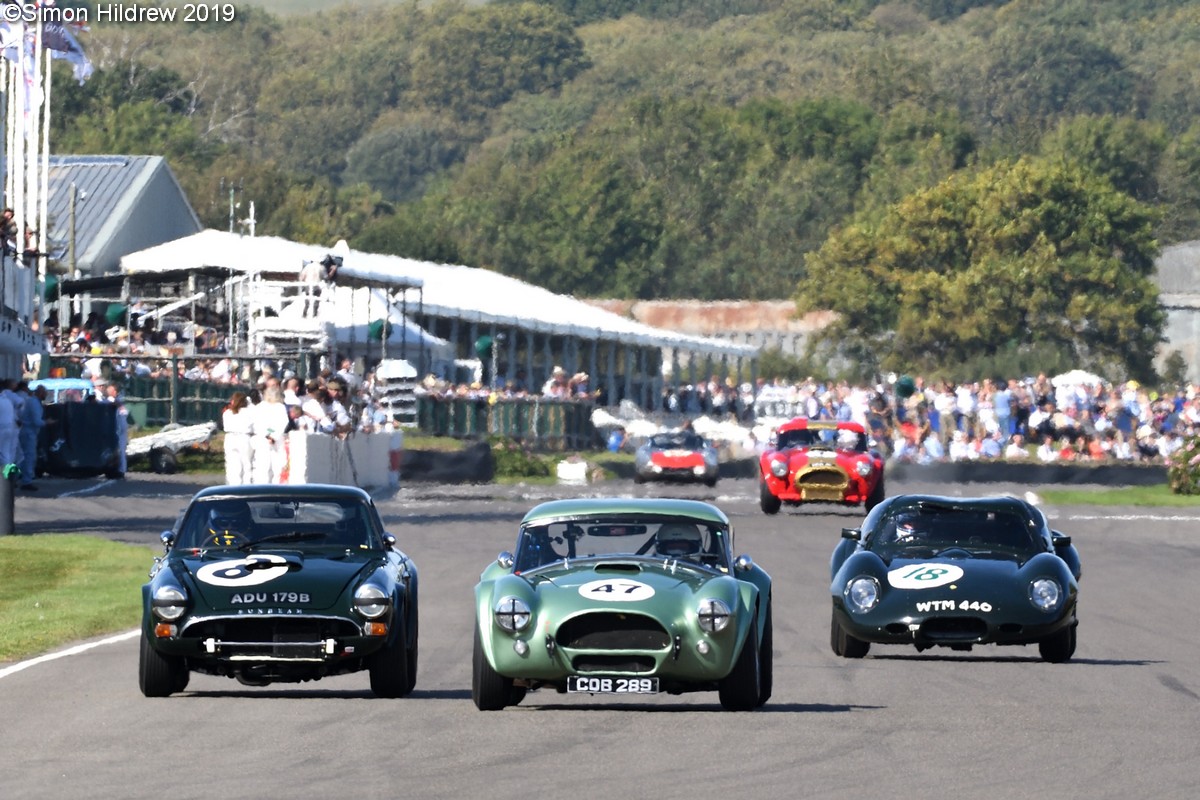 'Give me Goodwood on a summer's day and you can forget the rest' declared Roy Salvadori back in the day. September is pretty good too, whether we will enjoy the experience this year is open to question, my thoughts are not positive. So we must make do with images from the past, beats the virtual world any day in my humble opinion, especially when it is Simon behind the lens.
Enjoy his gallery.
John Brooks, June 2020