Scanning social media while enjoying a glass of red on a Friday night is a largely pointless exercise, mostly involving dog, cat or toddler videos or folks getting worked up about the latest idiocy from Trump or Hillary (a plague on both of their houses). My attention was caught by a post from Deborah Kay Carlson, the widow of the late Bob Carlson, marking the seventh anniversary of his passing. Being a Brit I did not really know Bob that well but my man, Kerry Morse, did, and wrote a fine piece at the time. I am posting it again as a tribute to Bob and a small attempt at bringing comfort to all those who have suffered a bereavement at this difficult time of the year.
I didn't see any of the Daytona 24 Hours but I was certainly surrounded by the emotions of what the Porsche victory meant. A late dinner that Sunday evening in a large room of a new hotel in Sicily and PCNA's head PR honcho, Bernd Harling kept leaving the table to escape the masses of journalists who made the trip to drive the new Boxster around the roads outside of Palermo.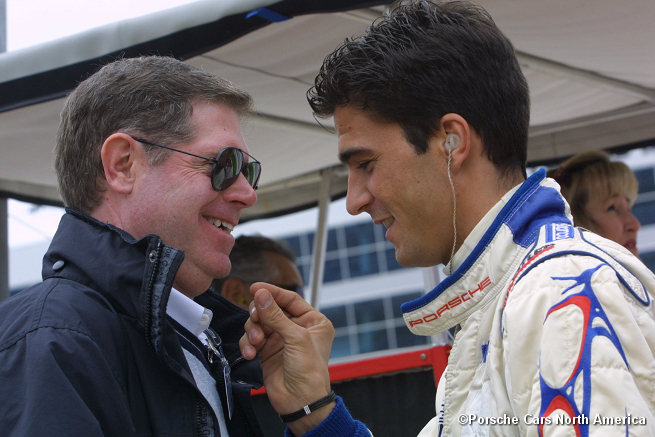 Aside from sneaking outside to have a smoke, Harling was keeping in contact with his PR ilk at Daytona on the status of the P-cars. He would return to the table  and give me the updates. My feelings towards the proto-turtles of Grand Am hasn't changed and it's doubtful if it ever will. But David Donohue is one of the genuinely good people out there and he has come close, very close, so many times in so many events. I was there the last time a Brumos Porsche won the 24 in 1978 and then there is the matter of time loving a hero as David's father won Daytona 40 years ago. The recent passing of Bob Snodgrass, who for so many years was a major force behind both Brumos and Porsche, was also present with us all. If David Donohue could go from Pole to Victory Lane, well… who wouldn't cheer a story like that?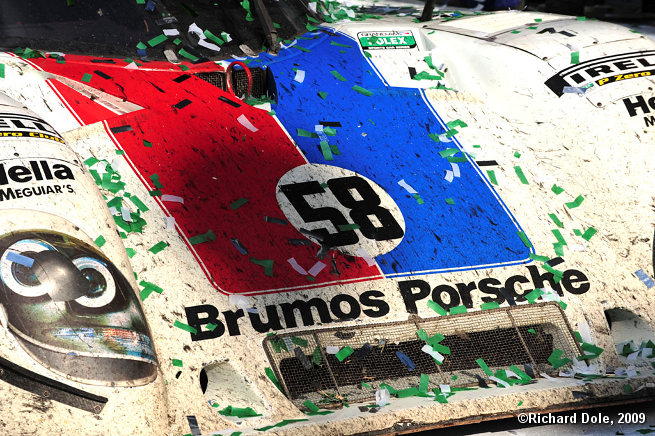 Harling vacated once more for the cool air of Sicily and my mobile buzzed as dessert was being served. It was Mr. Brooks who proceeded to describe the final lap and the scene from the Brumos pits. Harling returned, stood up, gave a short speech and then a toast all around. Thousands of miles away in victory circle a whole different set of emotions were on display. David Donohue made it certain that Bob Snodgrass got his due but also for one who had been responsible for what has kept Porsche Motorsport so visible in the U.S.
Bob Carlson was always in motion. Until cancer finally overtook him, it wasn't his style to complain, he always was thinking ahead. He spent the last quarter century of his life pulling the levers and oiling the squeaky wheel behind the scenes of public relations of Porsche in America. It may seem like a dream job but this was a time of transition for Porsche and Bob put in a lot of long hours getting such mundane tasks as the "details" done correctly. The man stayed out of the public view and never cared for being in the spotlight, he was far more comfortable being the lighting director and getting that spotlight trained on the task. He never overshadowed his subjects, the cars, the drivers or the company. To Bob, it was Porsche first and foremost.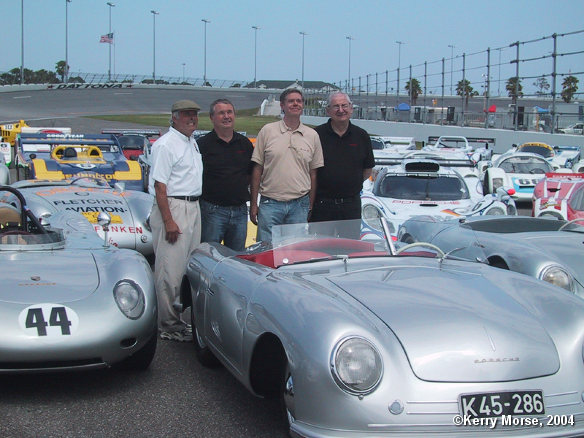 Bob Carlson was born and grew up in San Jose which meant that Laguna Seca was his "home" track. He covered motorsports for the town paper, got a fistful of degrees from SJSU and eventually the road led to a full time gig with Porsche Cars North America and in a "I can't believe my good fortune scenario", was put in to racing PR. This was the time of the late, great Al Holbert and the 962 era. I can still picture Bob at Daytona during the 24 hour race, running back and forth from the official Porsche truck to the Holbert pits, gathering his notes. He was always energetic while a pack of us burned out hacks would sneer and wonder aloud why we kept coming back year after year. Bob carefully maneuvered through the PR minefield of the Porsche Indy experience, putting the best face possible on a series of missteps and mishaps and then the tragic plane crash, which claimed the life of Al Holbert.
Porsche was having it's own internal struggles and the sales slump that hit in the early 90's stretched the bounds of credibility. Bob Carlson caught a lot of flak from many of us in the business, but it was always in a behind the scenes, good natured but with a point, manner. He caught a break because even within the boundaries he was honest and forthright and while many of the answers were considered off the record, that bond was honored. One must remember, he was a gringo working for a German company. For many, that thought is a migraine in progress. As the company rebounded, both in sales and the overall product, a move for PCNA to Atlanta, gave Bob the springboard for creating some new ideas to modify the dreaded 'arrive and drive' staple that most automotive company invites had become.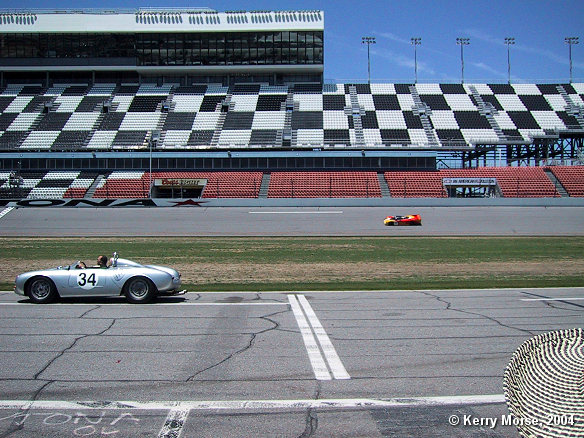 My personal favorite was in 2000 and quality seat time aboard the new 911 Turbo. The event was based in Reno which offered up ample opportunity of making the best of a route that covered several hundred miles, the highlight was the chance to make timed runs out in the desert region of Black Route. This was a true USAC sanctioned record run through a series of timed stages. Weather had a lot to do with the overall times, that were set, ground condition, wind direction, just like the real world but it was a great experience and one befitting the car.
Later that evening at a historic house near Carson City, the after dinner entertainment was Mark Twain, or about as good as you are going to get to the real Mr. Clemens. That was Bob Carlson, eclectic in his choices, but always memorable. Being a hockey fan, he would check to see if there were any games, even in the minor leagues, on any number of press trips. Picture this, a game with so many penalties that there were only two players remaining for each team as the rest had been ejected. Bob leaned over and said, "You think these guys will get to the bigs?"

Bob Carlson wouldn't want a tribute, that wasn't his style but it looks like he has left something that will continue to be a tribute to what he worked for. After the 50th Anniversary of Porsche in 1998 that was a first class bash at the Monterey Historics, Bob hit on the idea of having a get together of like minded Porsche enthusiasts and their race cars every few years instead of waiting for ten years or longer. Support for the idea was tepid at first but after the success of the original Rennsport Reunion held at Lime Rock in 2001, the planning for an even larger event to be held at Daytona in 2004 was put in place. This time, many of the great names of not only the drivers, but the engineers, were to be honored.
And then again in November of 2007, a gathering of 917's were the highlight of Rennsport III. Bob Carlson, although thin and suffering the effects of treatment for cancer, happily wandered through the maze of people and cars, smiling and taking it all in. And then the 2009 edition of Daytona and it's 24 Hours for Brumos, for Porsche and for David Donohue. It's what Bob Carlson would have wanted and more importantly, deserved.
Kerry Morse, February 2009