In yesterday's post I stated my intention to remain in an analogue world rather than the brave new digital one. If any confirmation were needed of this being the right course a breathless release arrived overnight confirming that ByKolles was on pole for the virtual Le Mans 24. No further evidence to present, m' Lord. So continuing to mine the recent past in search of treasure we should once more look at Goodwood, this time the Festival of Speed and Simon Hildrew's amazing photos.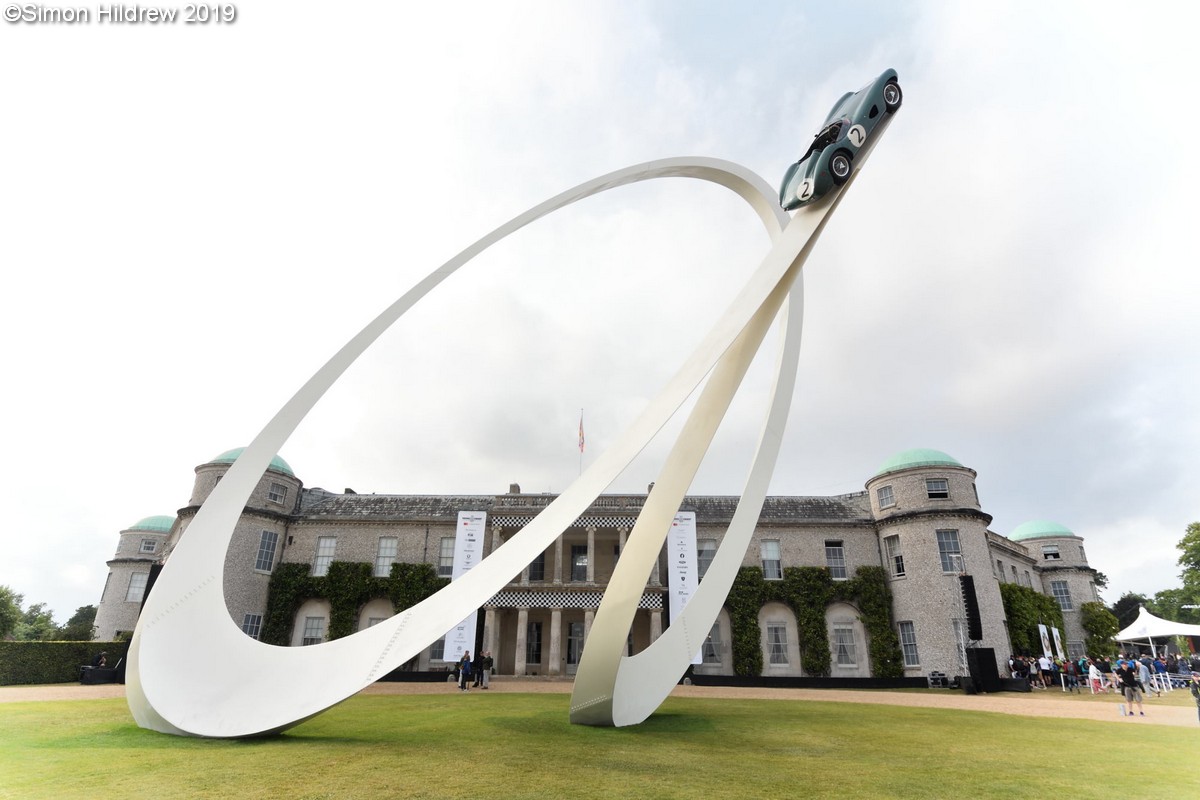 In any normal year I would getting ready to cover Les Vingt-Quatre Heures du Mans later this afternoon. However, we are living in strange times; normally we would also be anticipating a trip to the South Downs and the Goodwood Festival of Speed. That pleasure is denied to us this year, so we must make do with memories. A look back at 2019 will have to do.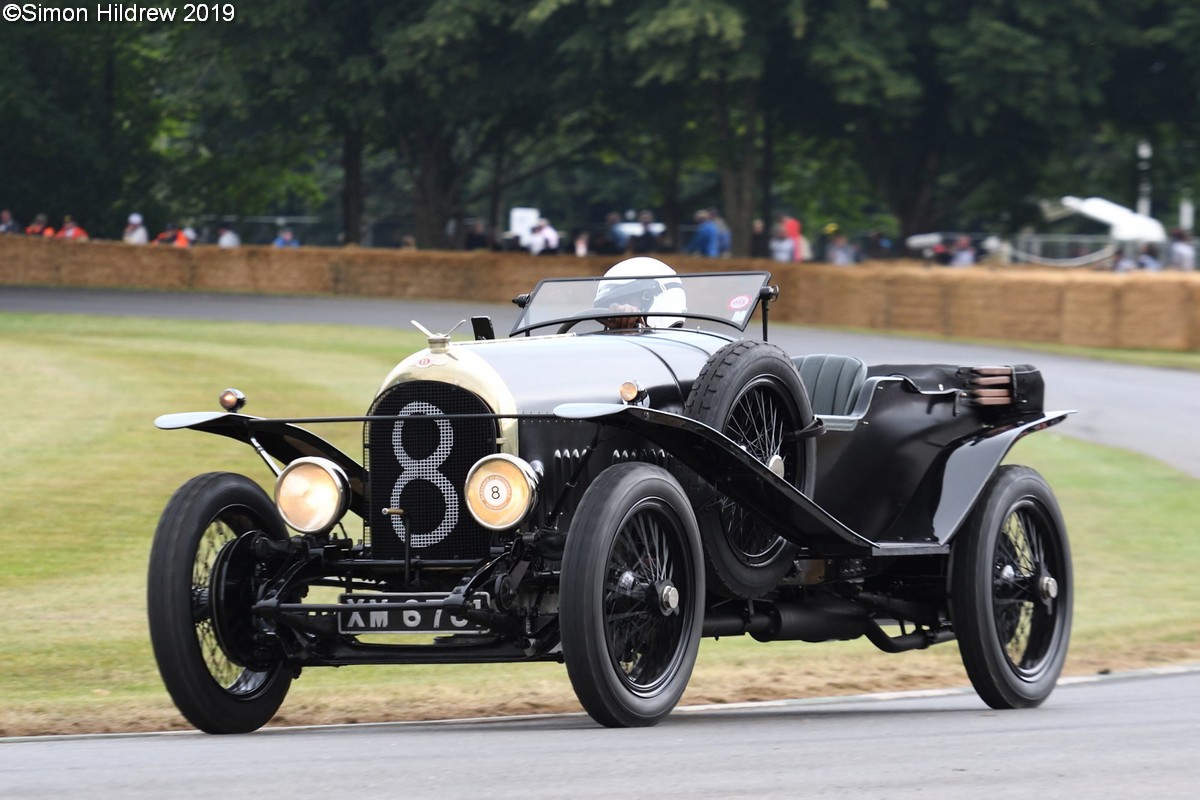 Speed and style are crucial elements in the DNA of the Festival of Speed, so is heritage. As the years roll by anniversaries hove into view, arguably one of the most significant in 2019 was Bentley's centenary. Naturally there were many fine examples on display, but I was drawn to XM 6761, a 1922 3-Litre. This car is very significant for Bentley and Le Mans, as it was entered in the first race back in 1923, laying the foundations for the 'Bentley Boy' legend that did so much to raise the profile of the French endurance race in the early years.
Frank Clement and John Duff ignored W.O. Bentley and entered the 3-Litre, the only non-French car in the field. They set the fastest lap and eventually finished joint fourth after a stone punctured the fuel tank.
UU 5872 has been described as "The most valuable Bentley in the world. This is the actual – and totally original – supercharged 4½-litre that Sir Henry 'Tim' Birkin raced in the Le Mans 24 Hours in 1930. Its sister car won the race but this car played a key role in that victory when Birkin acted as a hare and, eventually, Caracciola's chasing Mercedes SSK broke." It is automotive royalty of the highest order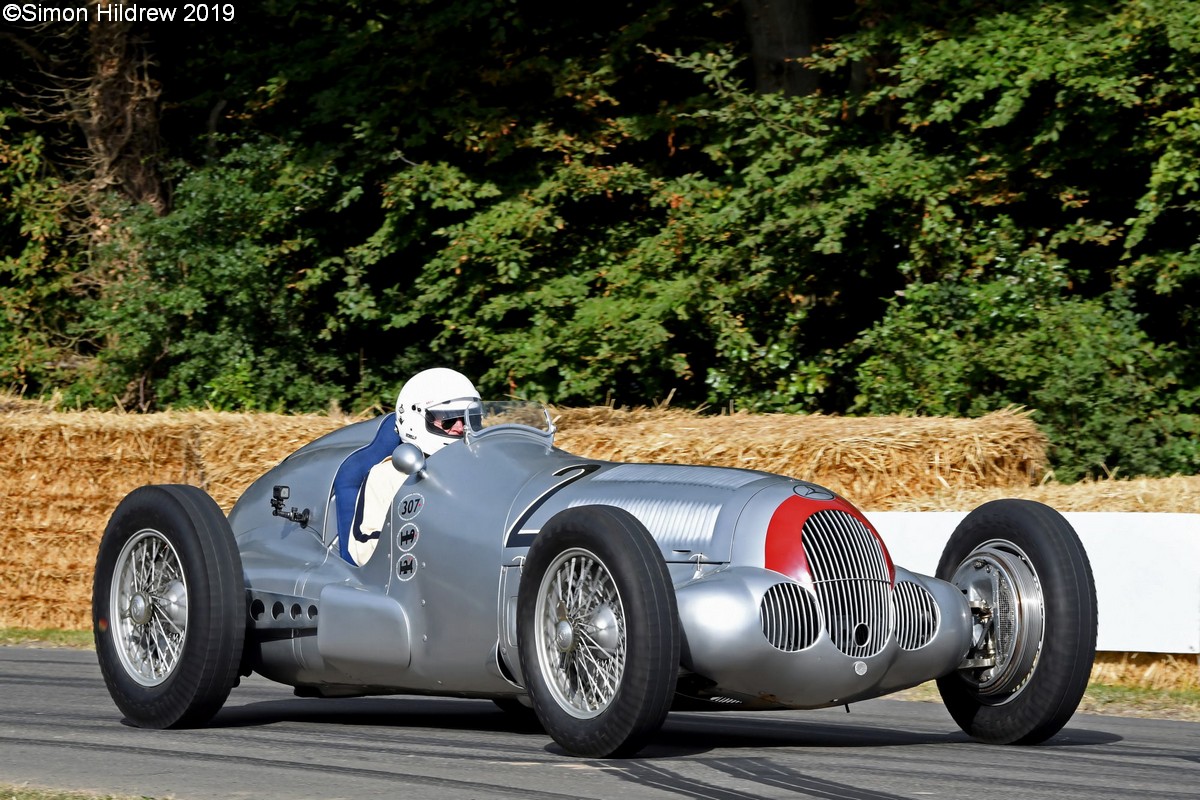 Mercedes-Benz were celebrating 125 years of motor sport, a truly great heritage. Amongst the many stars was this 1937 W125. Powered by a 5.6 litre supercharged straight-eight, the Silver Arrow took Rudolf Caracciola to a second drivers' title.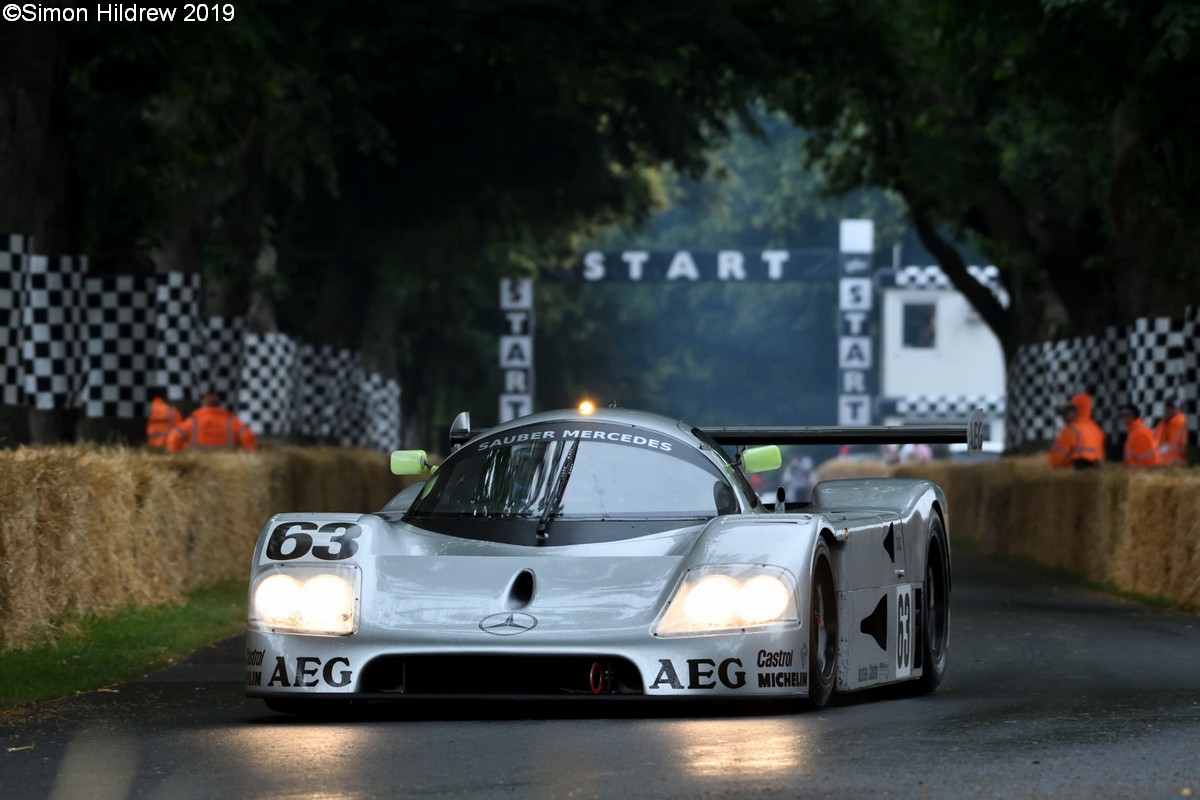 Fast-forward a few decades to the Sauber-Mercedes C9 that conquered Le Mans in 1989 in the hands of Jochen Mass, Stanley Dickens and Manuel Reuter. Its rumbling V8 song is unmistakable.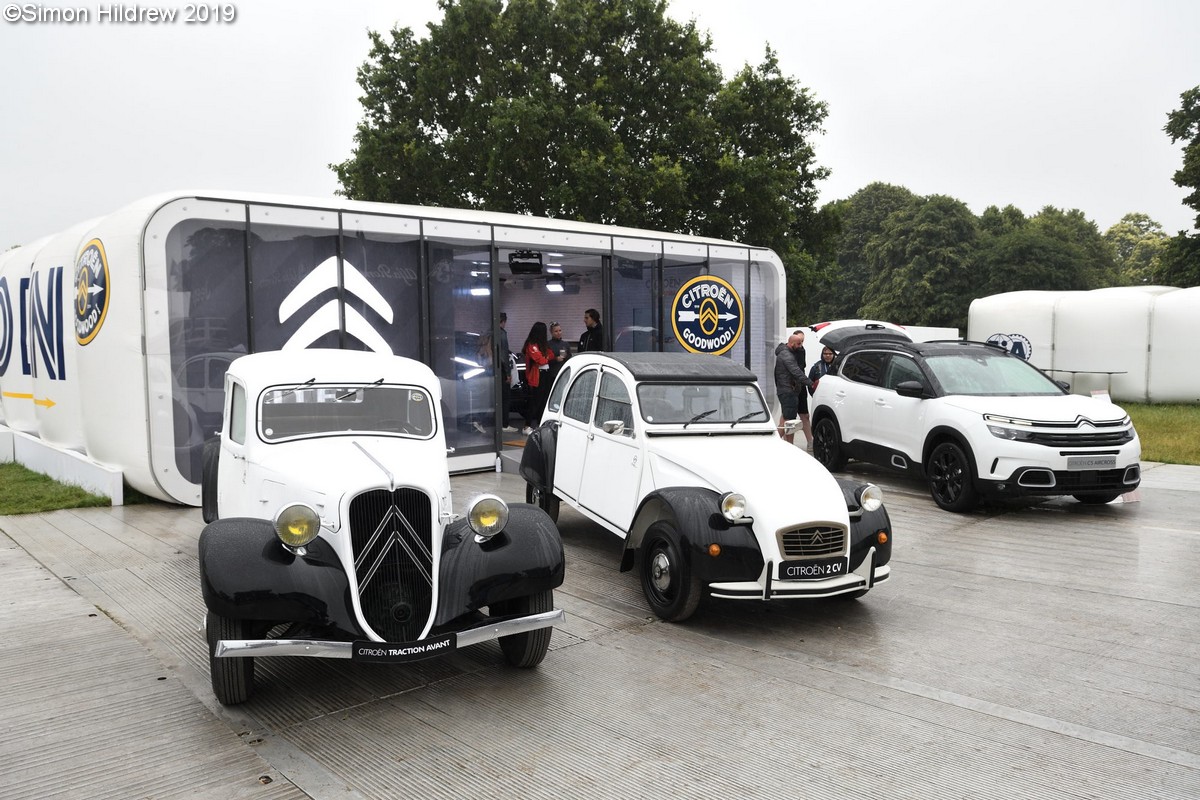 Also eligible for a telegram from Her Majesty was Citroën, well they would be if they were not French. Despite that disadvantage they were especially welcome at Goodwood, having produced some of the world's truly great cars, consistently marching to a different beat. Where would Maigret have been without his Traction Avant? What would France profonde have done without the 2CV?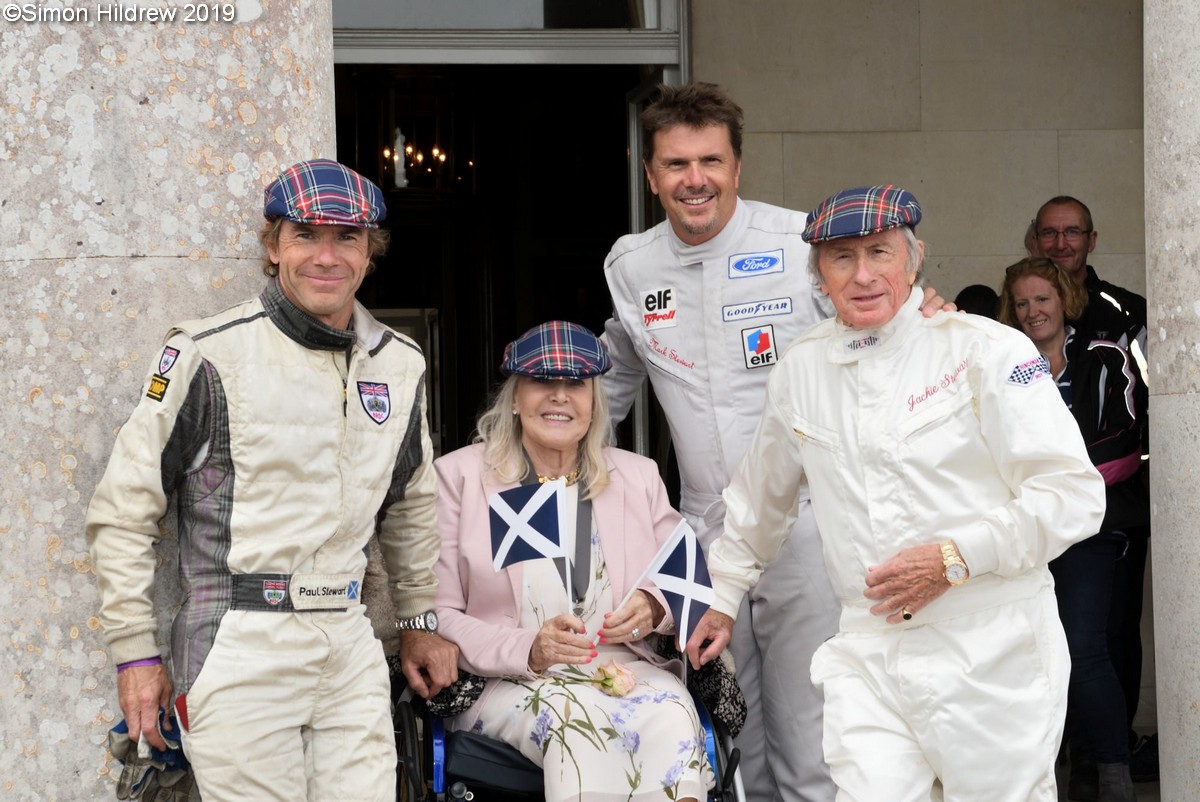 Fifty years have passed since Sir Jackie Stewart won the first of his three World Championships. It was wonderful see the whole family as guests of His Grace, Lady Helen has not been well for a while. Sir Jackie has, in recent years, thrown his considerable energy and influence in the Race for Dementia charity, if anyone can help to defeat this terrible condition, it will be him.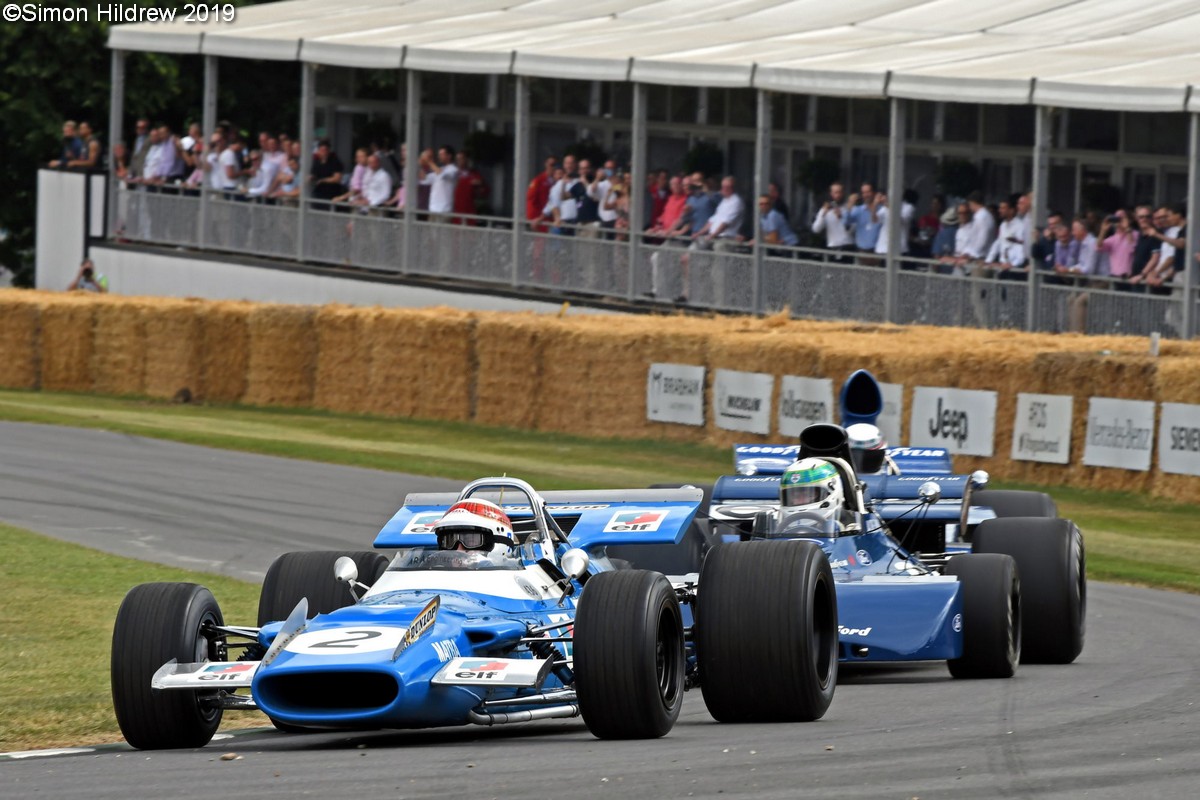 Sir Jackie, and his sons Paul and Mark, demonstrated his championship-winning cars, a Matra and two Tyrrells.
Another champion from that era was Jacky Ickx. In '69 he won the first of his six victories at La Sarthe, eclipsing all others, except a great Dane.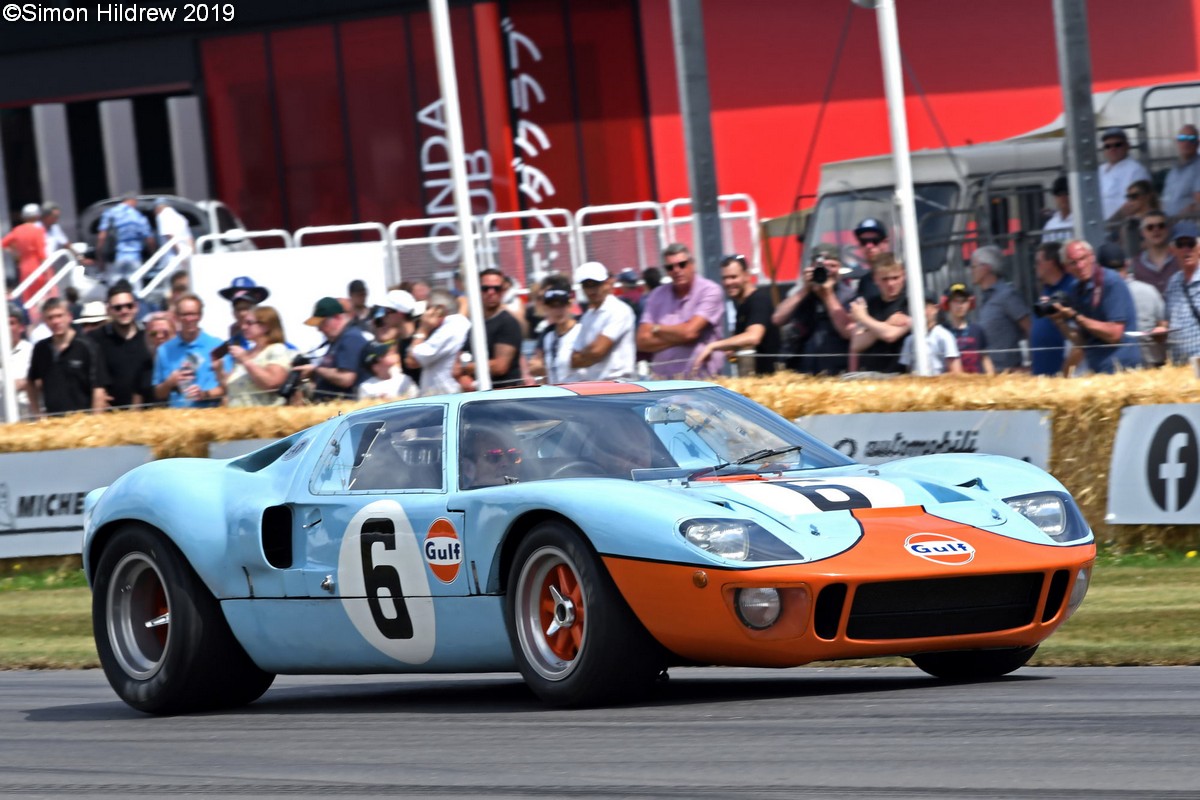 The Ford GT40 that carried Ickx and his co-driver, Jackie Oliver, to the closest victory in Le Mans history, 120 meters ahead of Hans Herrmann's Porsche, is a legend in its own right. #1075 also triumphed in the previous year's race, making it one of only four cars to win the French classic twice.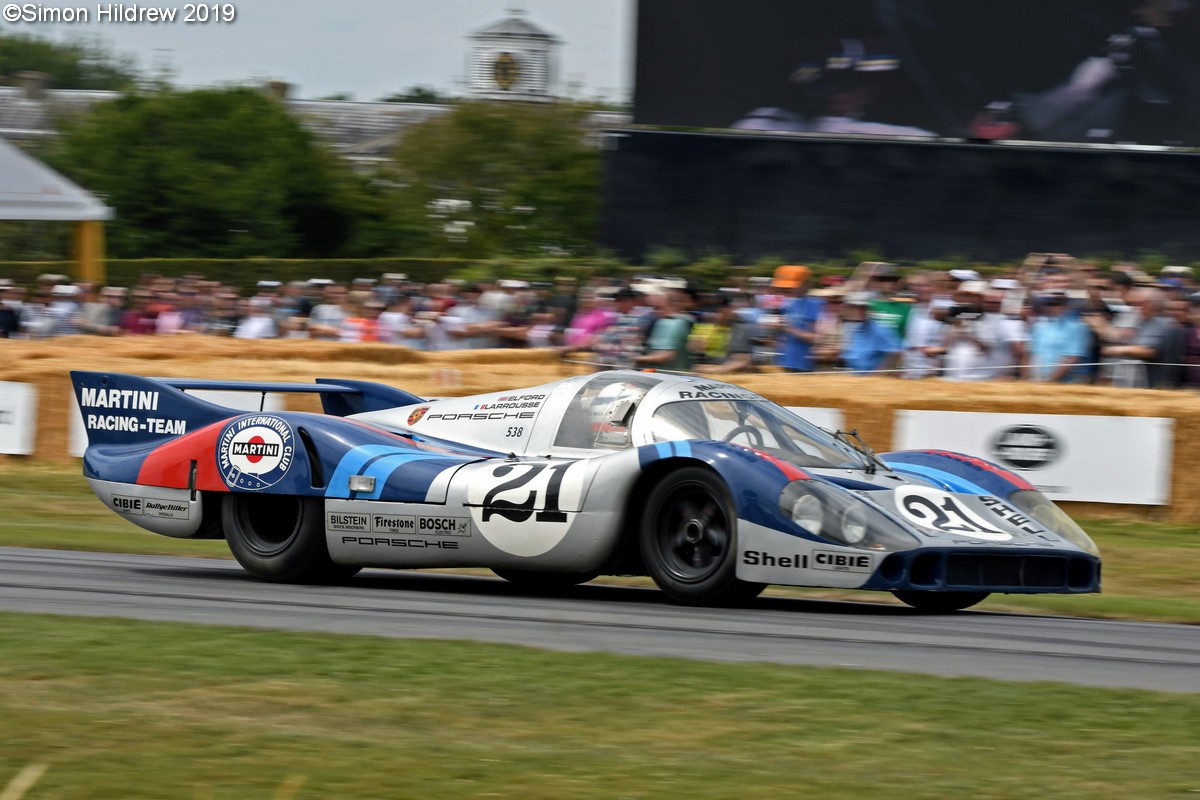 '69 also saw the debut of the Porsche 917 at La Sarthe, here Derek Bell is reunited with #045 that he shared with Jo Siffert in '71. Of course during that race it was in the iconic Blue and Orange Gulf livery but during a restoration in the '70s it was re-liveried as a Martini Porsche.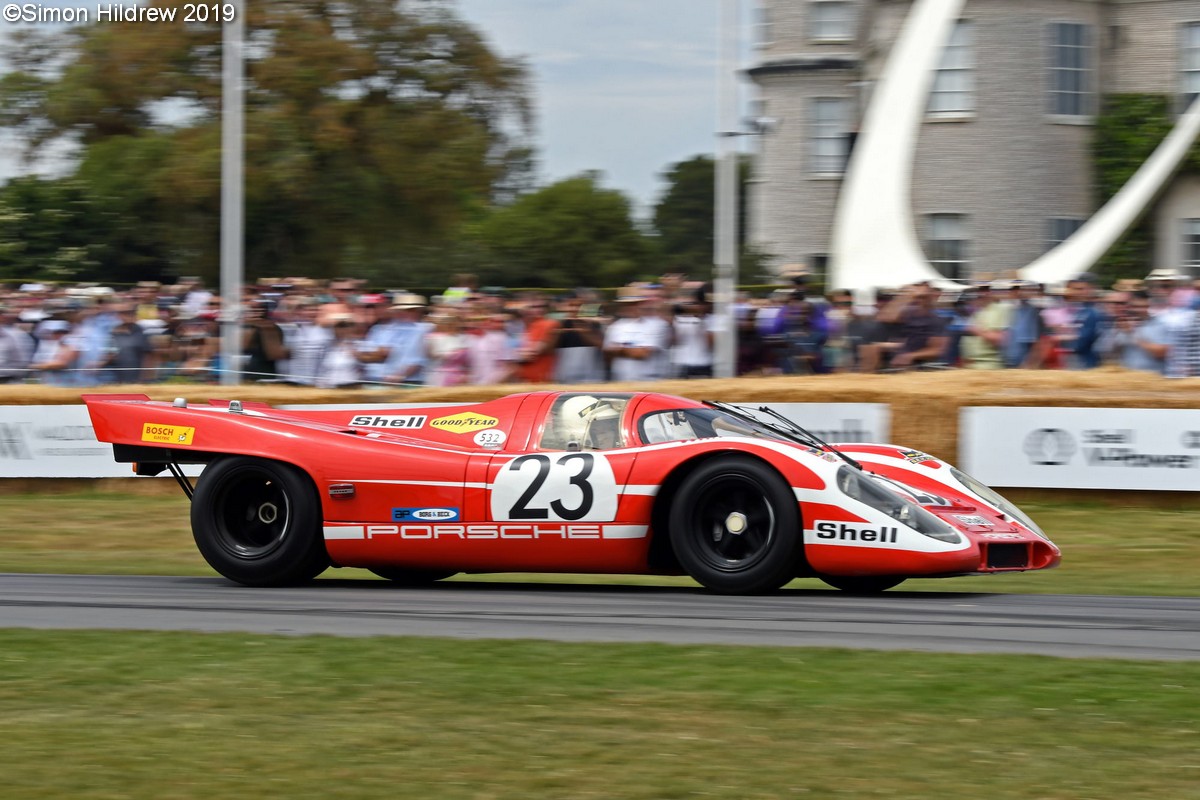 Richard Attwood drove #023 up The Hill, he and Hans Herrmann scored Porsche's first outright win at Le Mans in '70, the race immortalised by Steve McQueen.
Aston Martin celebrated a 70-year relationship with Goodwood. The parade is led here by the DBR1/2, its wundercar of the late '50s, with two victories in RAC Tourist Trophy at Goodwood as well winning Le Mans in '59.
Aston Martin were also the marque featured on the traditional sculpture in front of Goodwood House, courtesy of Gerry Judah.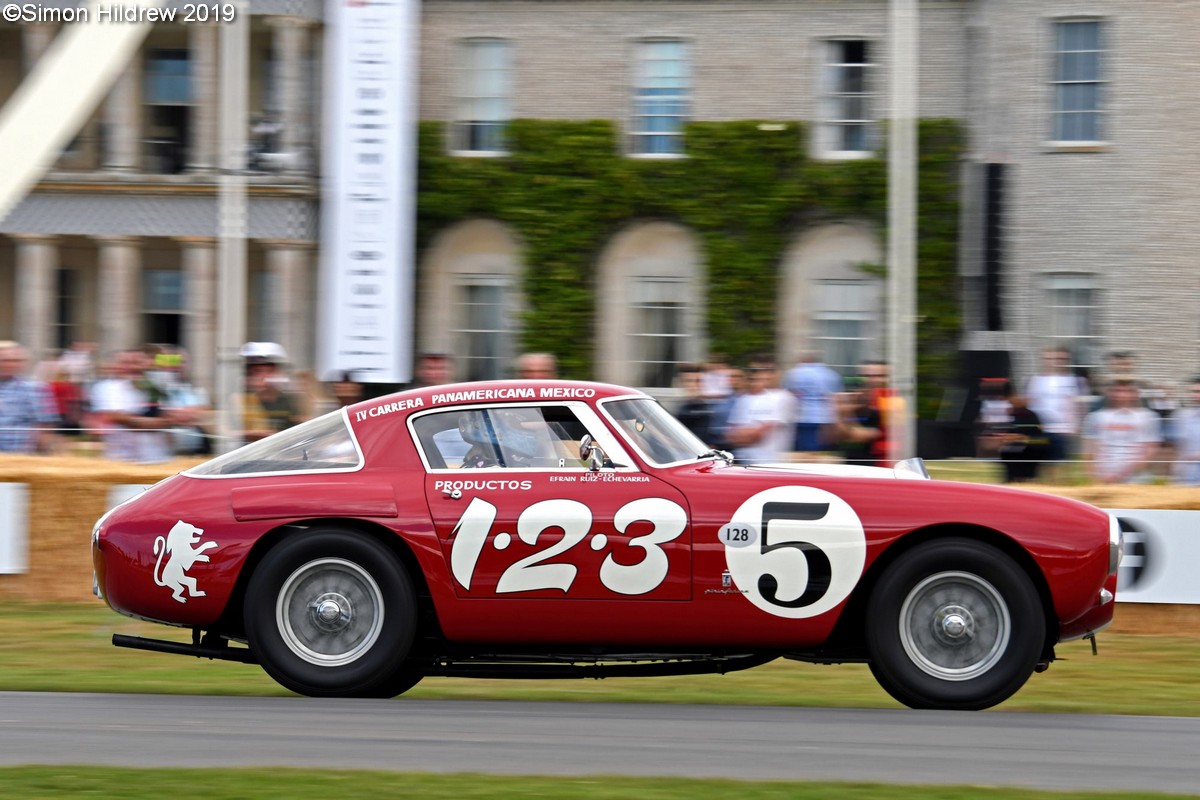 As happens most years there is an automotive sensory overload during the Festival of Speed, just how important it has become is illustrated by the loss of the event in 2020, it will be back, and so will we.
In the meantime fill yer boots courtesy of Simon Hildrew's magnificent gallery.
John Brooks, June 2020