John Elwin graces our pages with his take on the recent Classic Salon at Antwerp.

Forget the old stereotype jokes about Belgian heroes. For this years' Antwerp show, organisers S.I.H.A. chose the theme of Belgian Racing Victories. Rather than focus on the exploits of Grand Prix stars such as Jacky Ickx and Thierry Boutsen the central display featured cars that had achieved (mostly) success in the Spa 24-Hours. Cars like the BMW 635 CSi from 1985 that Boutsen drove together with Switzerland's Walter Brun and German Harold Grohs, or the earlier 530i crewed by Eddie Joosen and Dirk Vermersch with Frenchman Jean-Claude Andruet.
Tucked away in the corner was a Mini Cooper as driven by well-known Mini exponent Julien Vernaeve. However, they were all upstaged by a quietly-spoken lady who was keeping a watchful eye on a couple of the cars; in fact, someone who could be described as a Belgian heroine.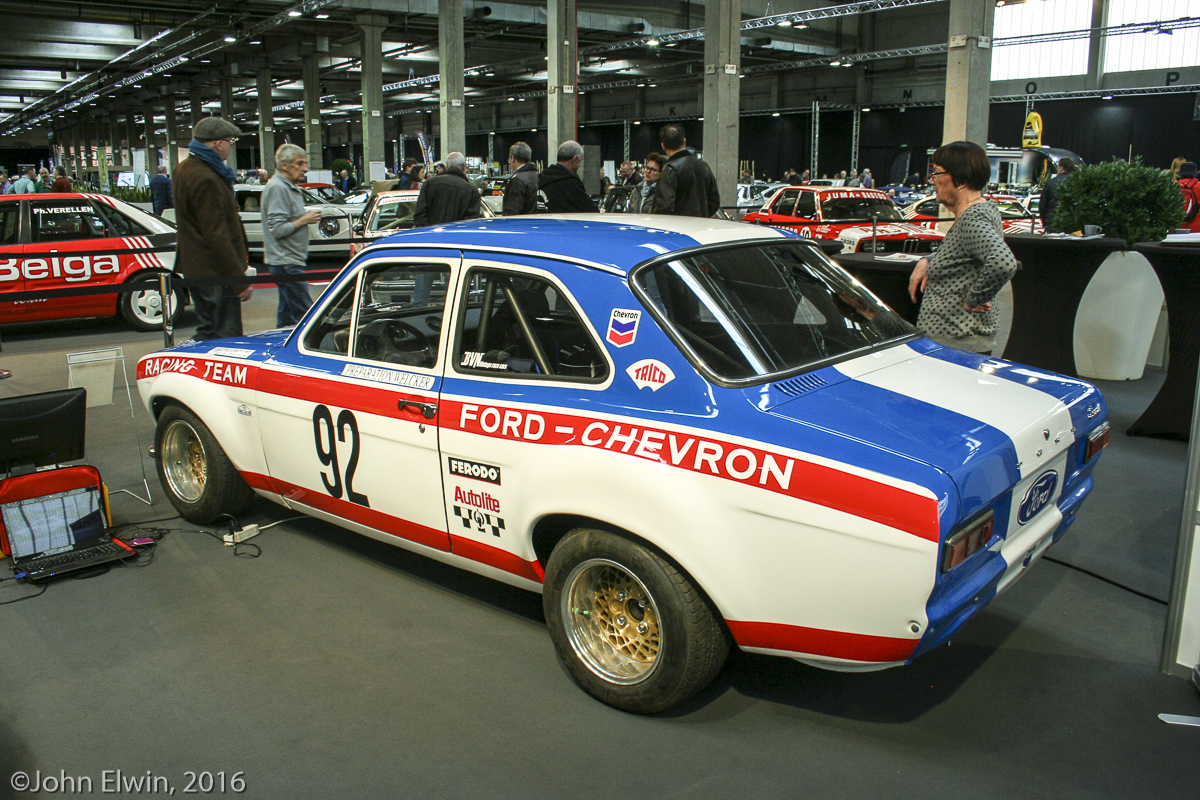 Yvette Fontaine made quite a name for herself as a fast lady driver in the 1960's and 70s. Growing up close to the Zolder circuit, she was soon attracted to the sport, although she actually began by competing in rallying. Racing was her true metier and she quickly made an impression when she switched disciplines, so much so that works-supported drives soon came from first Alfa Romeo in Belgium, then Ford. She won the Belgian national touring car championship outright in 1969 at the wheel of a Ford Escort, and as well as contesting several Spa 24-Hour races she also co-drove a Porsche at Le Mans on two occasions.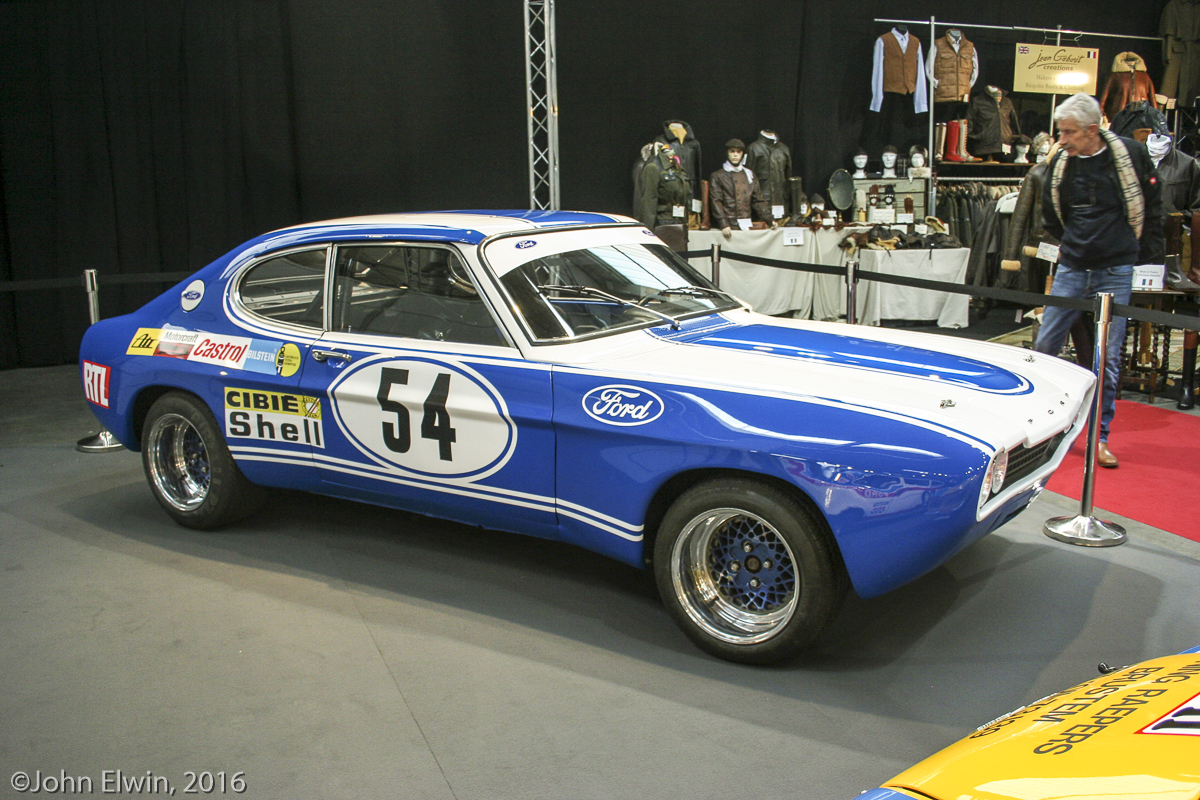 A quite remarkable and unassuming lady, chatting to her at the show, it was hard to imagine her hurling her Capri RS flat-out through Eau Rouge or around the streets of Chimay, but the records show that she did so very successfully. Yvette now has replicas of both Escort and Capri race cars which she regularly demonstrates at events. Indeed, she was leaving Antwerp for another event on the Sunday.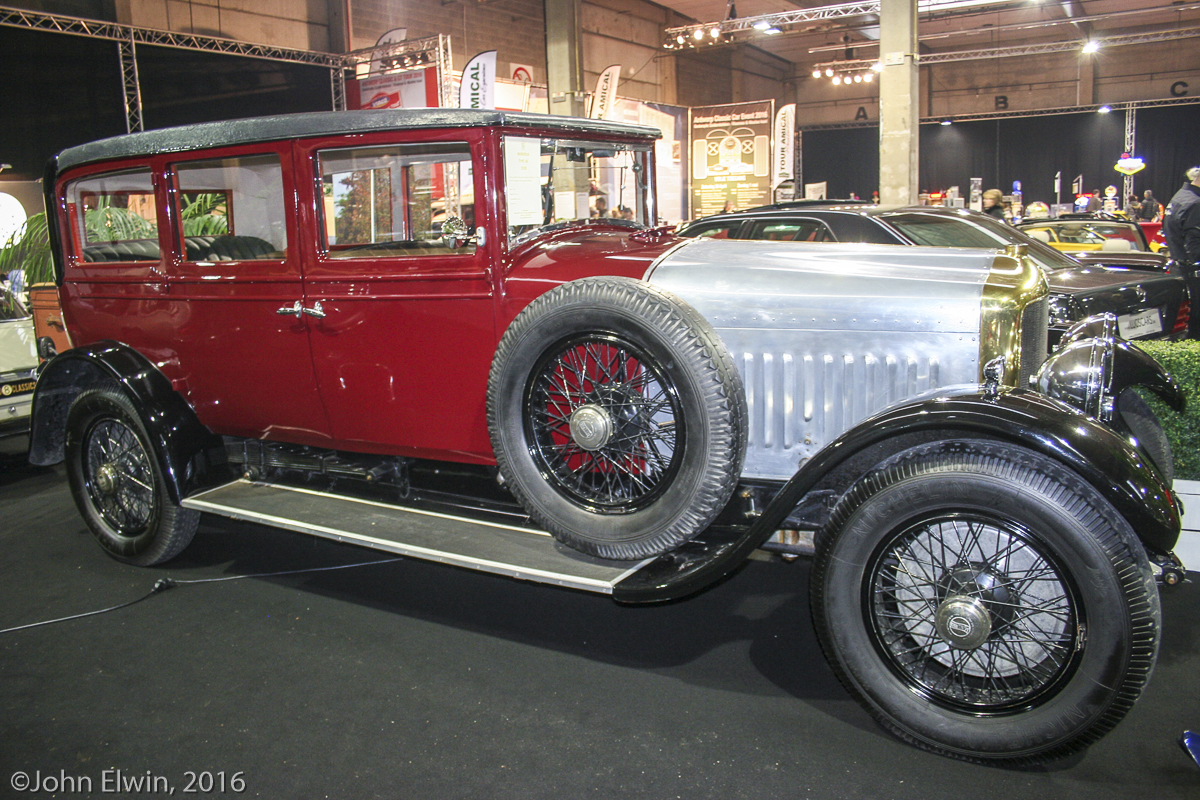 The fact that Belgium has also had a car manufacturing history of its own must not be forgotten and after due deliberation the concours judges awarded 'Best in Show' to the rather splendid 1927 Excelsior Albert displayed by local company LMB Racing. It was a difficult decision but this imposing tourer ultimately won-out over another Belgian-built, but very different car, the 1928 Minerva limousine that Speed 8 Classics were showing, alongside a replica Blue Train Bentley.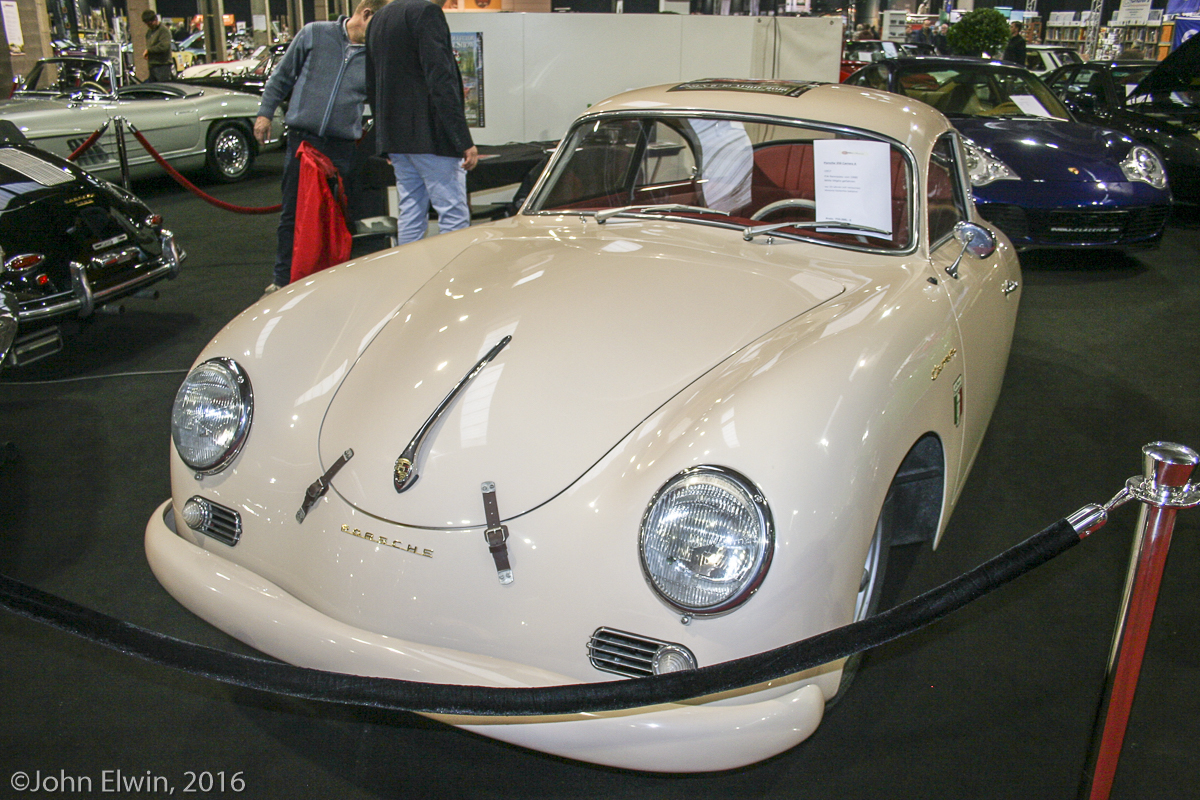 Whilst these pre-war cars stood out, there was some equally eye catching machinery from later periods such as Oldtimer Farm's 1947 Talbot T26, although this otherwise beautiful car was let down a little by the fact that it is missing a few minor parts. The 1957 Porsche Carrera with Mille Miglia history offered by IMBU certainly shouldn't have been missing anything with a price tag of around 750,000 euros! It didn't have 'matching numbers' as the original engine had been replaced, but according to my 356 expert that's not unusual as Carrera engines had a tendency to blow-up. The magnolia-like paint job didn't do it any favours though. More recent 'youngtimers' are becoming increasingly popular – cars like the metallic blue Lotus Europa Twin Cam at BBC Cars, or Car Cave's Renault 5 Turbo 2. The value of Alpine Renault's also seems to be climbing faster than the cars themselves did on the Monte Carlo Rally stages too.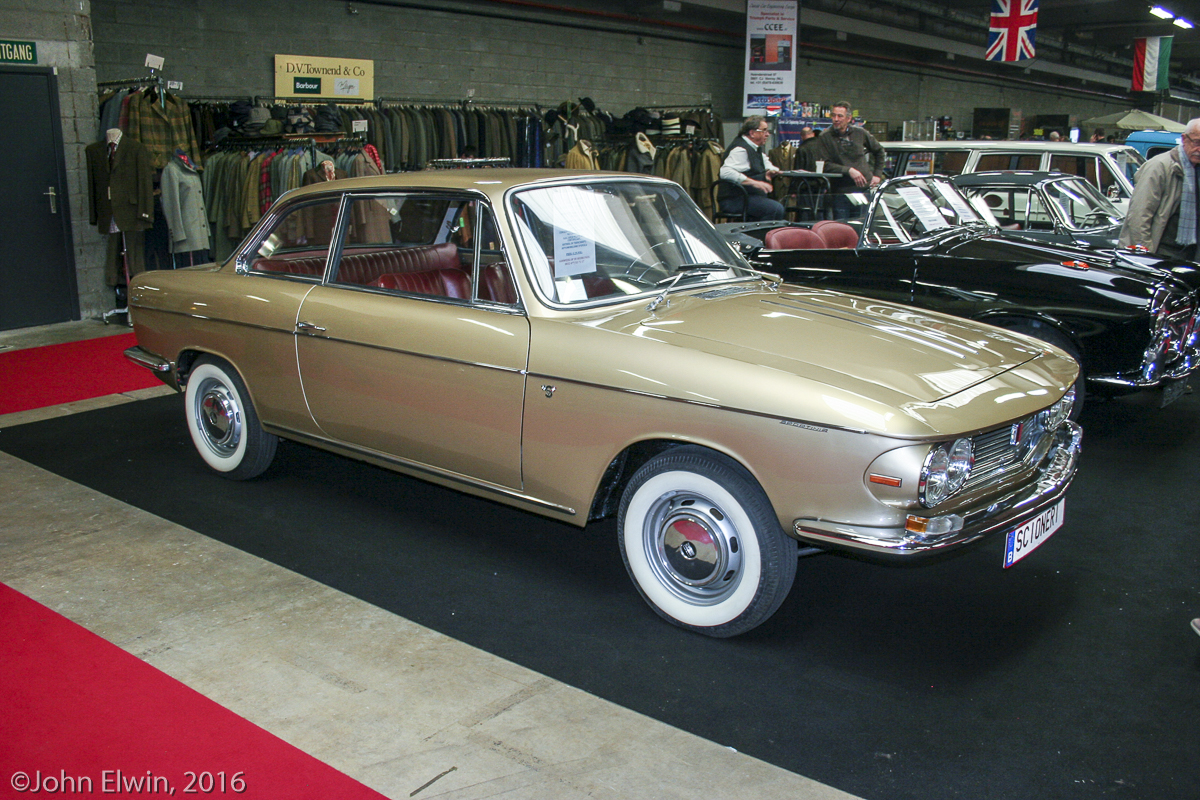 For real rarity one had to dive into the private sale area, where one vendor was offering a clutch of unusual Fiat's, including a 1959 1200 TV, an 1100 Pick-up, and a 1966 1500 Sconieri, with bodywork by Michelotti – the seller deservedly took a concours trophy home for that one.

If you fancied getting your hands dirty, there was a couple of 'barn finds' on offer. Flying Red Baron has a Fiat Abarth 850 for which they are asking 55,000 euros. You might need to spend a little more to get it back to A1 condition. At the other end of the scale a 1969 Ford Cortina 1600GT Mk2 with light front end damage was on sale privately. Comes with a donor car too.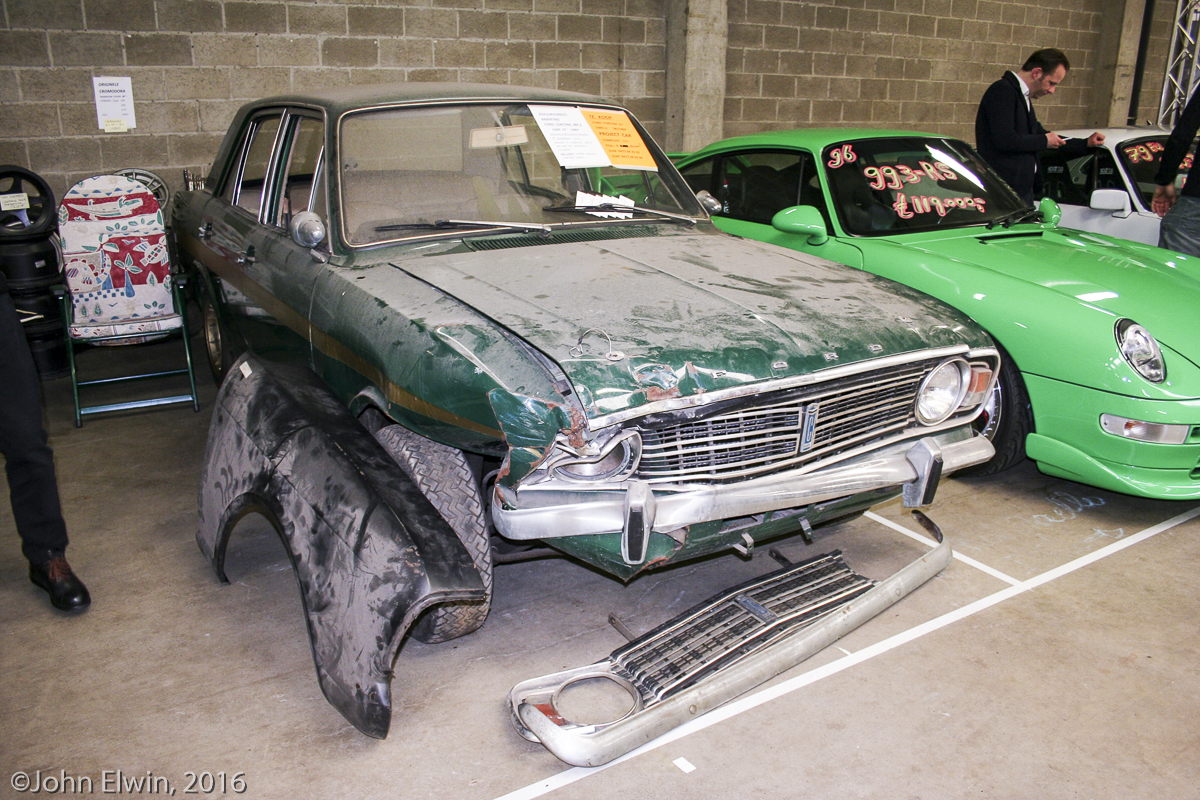 As ever, the Antwerp show has much to offer – aside from the high-end dealers (of which there are many in Belgium and Holland) a lot of the clubs, representing a huge variety of makes, put on innovative displays, whilst the wide range of traders in the autojumble areas make for some happy browsing.
John Elwin March 2016