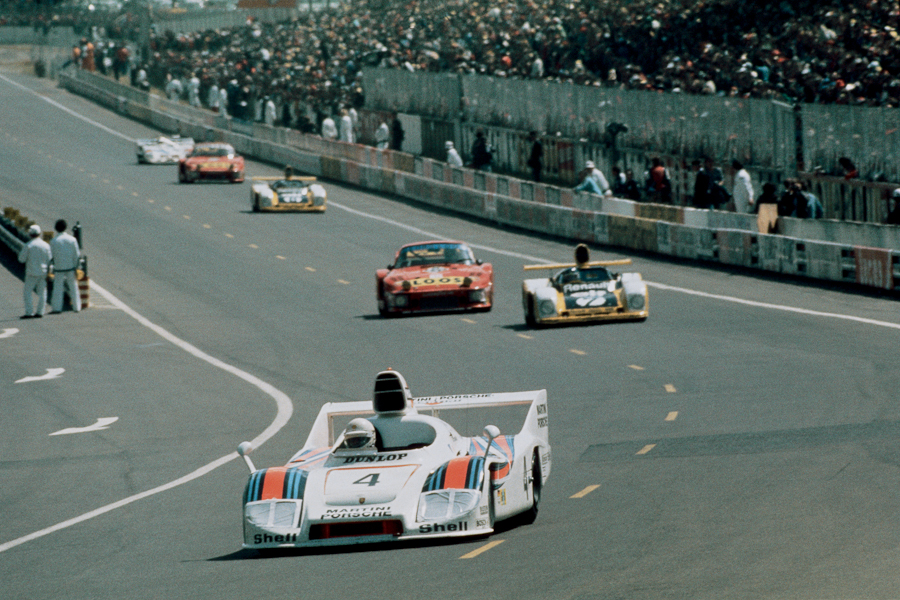 In recent years the films, Truth in 24 have quite rightly paid tribute to the fantastic victories scored by Audi in 2008 and 2011, against all odds. However even those achievements are dwarfed when set against the performance of Jacky Ickx, Jürgen Barth and Hurley Haywood some 35 years ago.
The story of how this trio climbed from 42nd place to win against a huge squad of Renaults is an epic one and the drama continued right to the final lap as the Porsche's engine suffered piston failure while in the lead. Jürgen Barth coaxed the 936 round the track twice to take the flag while one cylinder was blanked off.
Jacky Ickx's contribution was recorded by the Great Man, Norbert Singer, in his book 24:16
"Ickx amazed us all. He was in the car for more than seven and half hours during the night, and he broke the lap record time after time in the dark. He spent a total of eleven hours in the car, having taken it over four and half hours after the start. Later he told us that it was the hardest race of his life."
Real Men, Real Racing………….that is the Truth in 24.
John Brooks, June 2012