The Tourist Trophy is the oldest motor race still being contested, having first been run in 1905 on the Isle of Man. In recent years the Trophy has been awarded to the winners of the Silverstone 6 Hours race, a round of the World Endurance Championship of which this race was the first for 2015. There are four classes, LM P1, LM P2, GTE Pro and GTE Am and the teams look upon the Silverstone 6 Hours and the forthcoming Spa 6 Hours in Belgium as workouts for the all-important Le Mans 24 Hour race in June, just as in bygone years the Six Hour and Double Twelve races at Brooklands were viewed in the same way.


The Porsche 919 Hybrids took command from the start. Here Mark Webber sets the pace down the Hangar Straight into the fast Stowe Corner – it was not to last!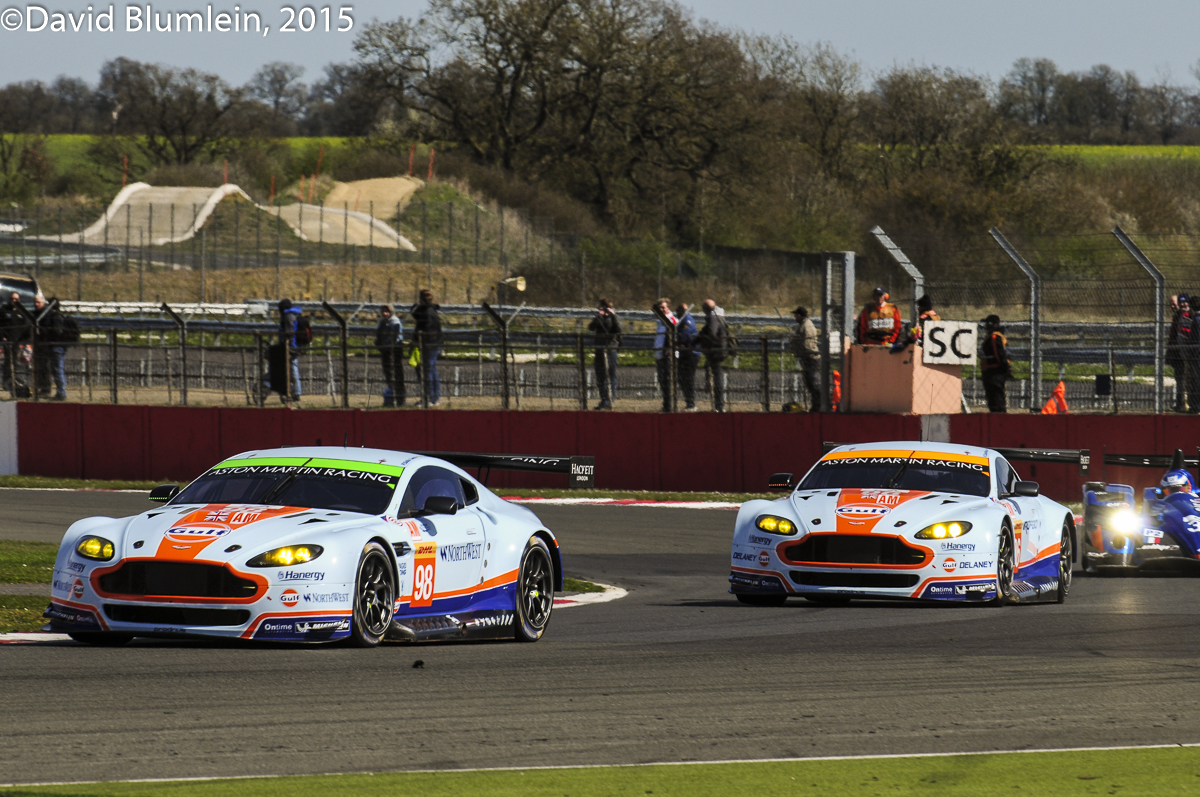 The GTE Am-winning Aston Martin Vantage V8 leads its team-mate and the LM P2 Alpine through Stowe.


The LM P2 Oreca 05 Coupé was new and offered strong competition in this class in the early stages.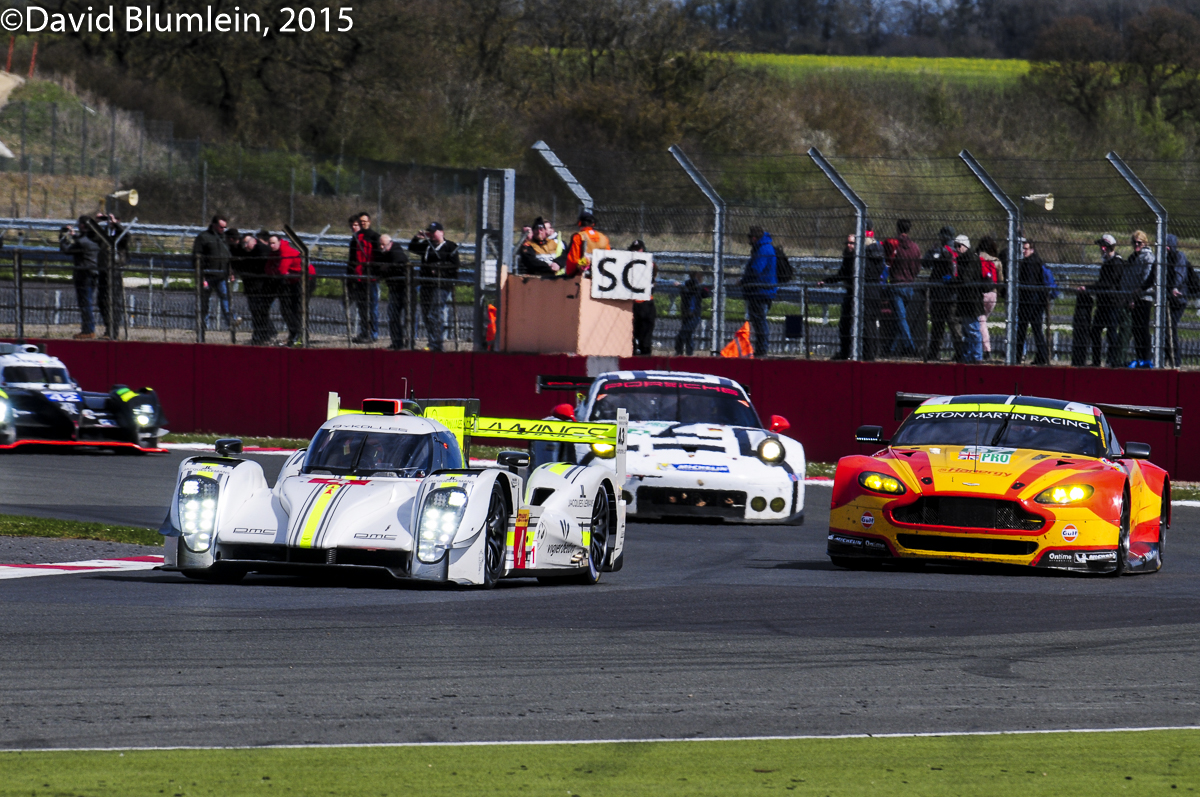 The CLM P1 was an old friend in new clothing but with an AER motor.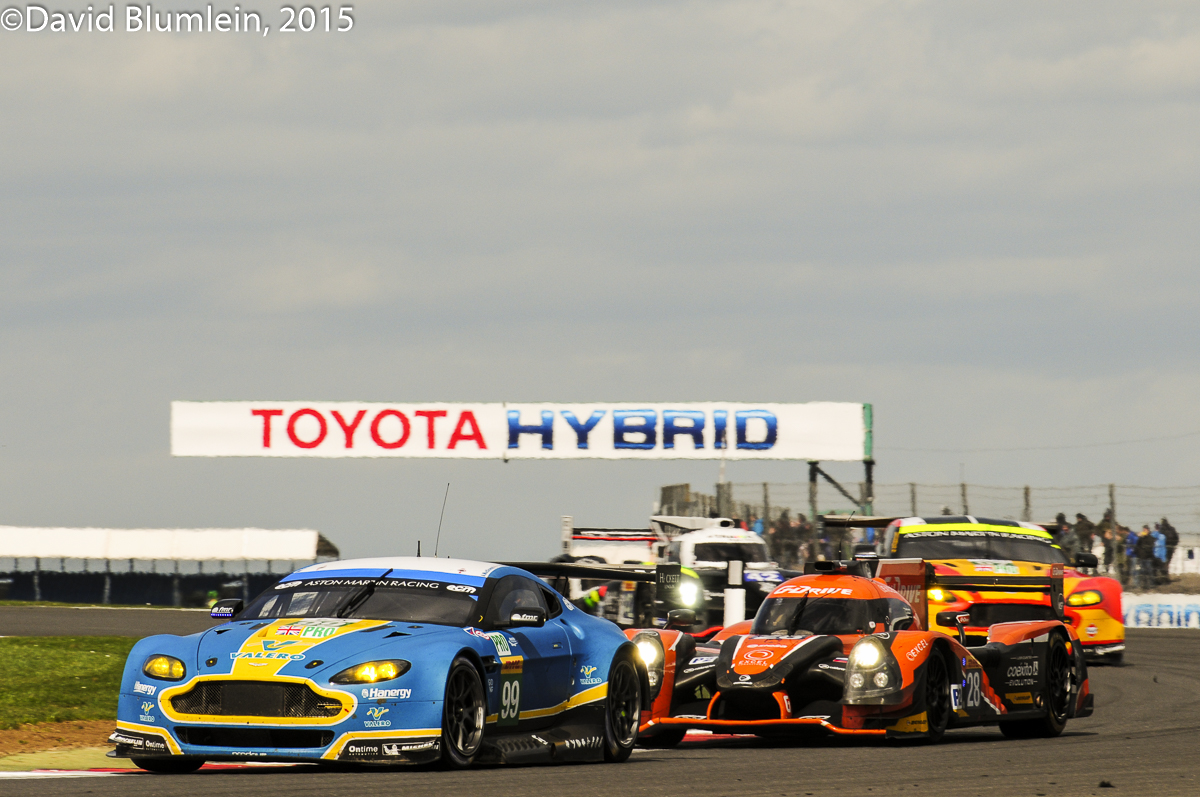 One of the joys of long –distance sports car racing is the "mixture" that often occurs in the corners, compelling the drivers of the faster cars to negotiate the "traffic" carefully – all part of the job of winning a race. Here is a tight group of GTs and prototypes at Becketts.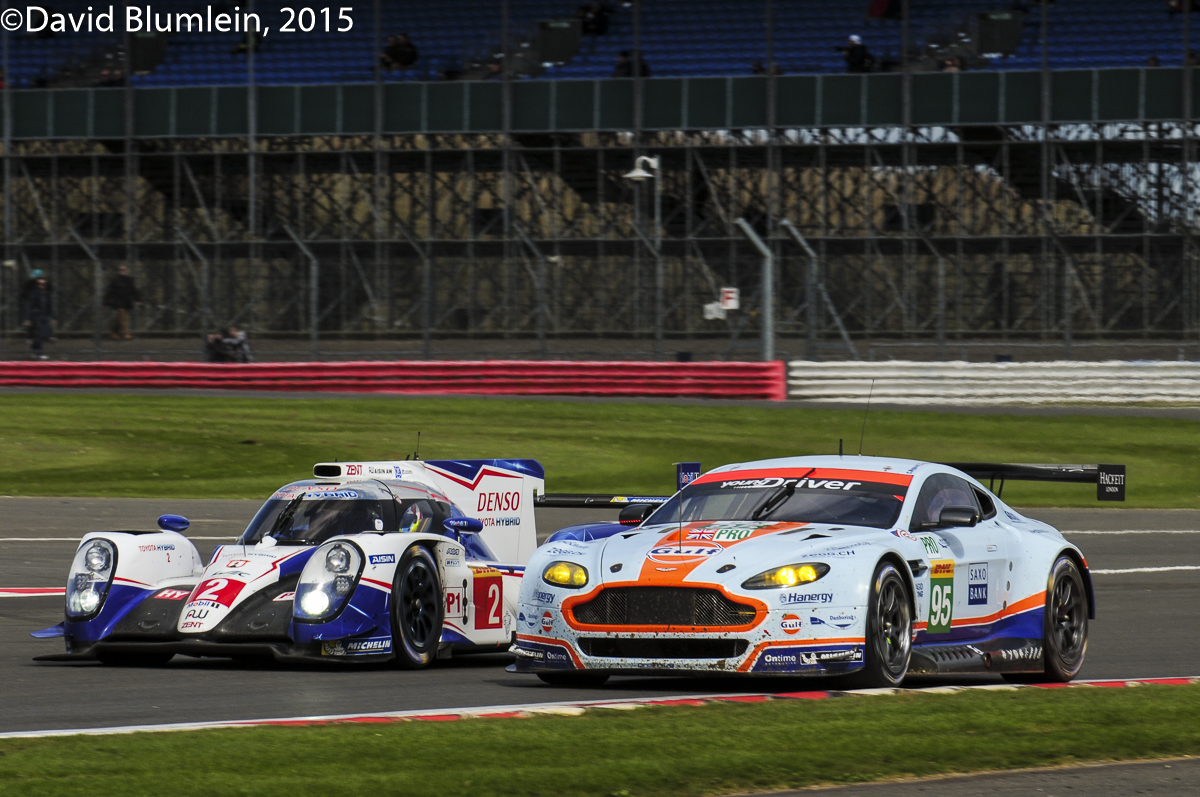 Here the Toyota which finished 4th swallows up the GT Aston Martin which came 4th in the GTE Pro class on the entrance to Chapel Curve.


Always a threat are the Porsche Team Manthey 911 RSRs. This one is coming out of the fast curves at Becketts on its way to a disappointing 7th in class.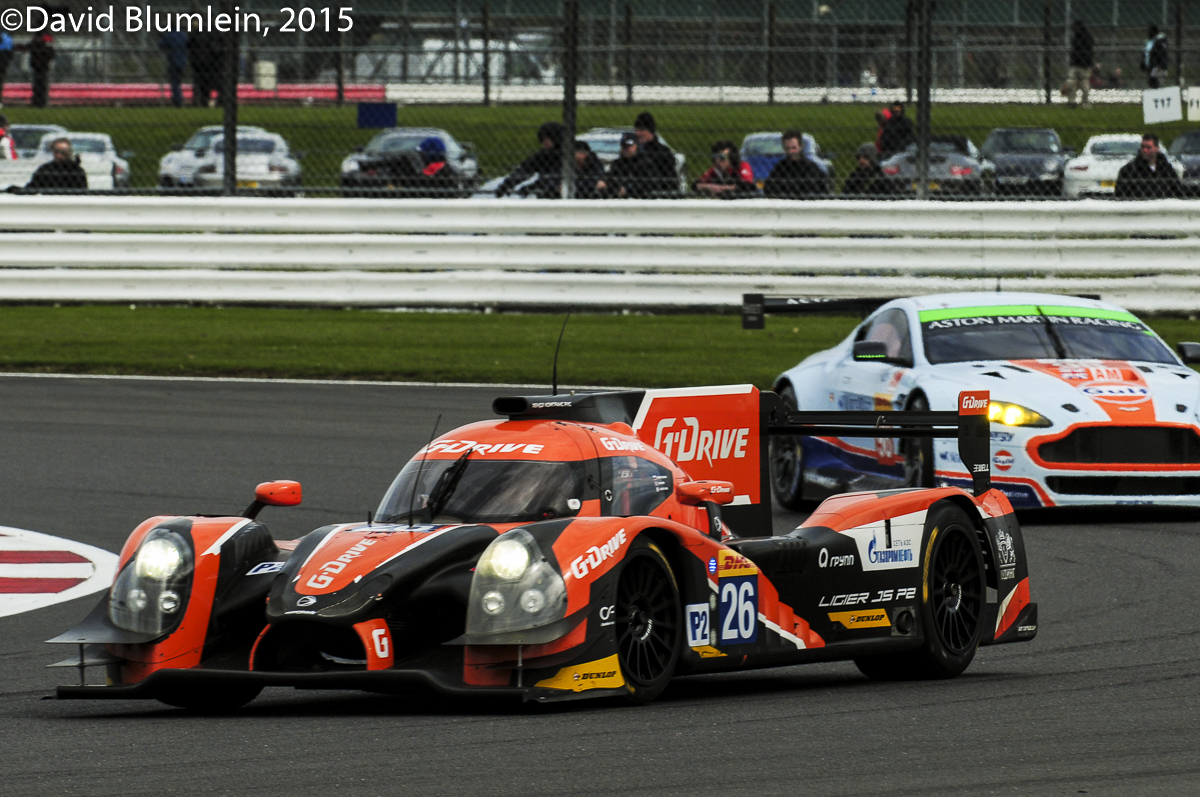 The LM P2 Ligiers, introduced only last year at Le Mans, have become very potent contenders – this one was the well merited class winner which finished 6th overall.


Here is the winning Audi R18 e-tron Quattro fighting to protect its slender lead after a late "stop-go" penalty for exceeding the track limits coming out of Club – it just held off the Porsche no.18 of the hard-charging Jani!


One loses count of the number of times the excellent pairing of Bruni and Vilander have already won GT honours for the AF Corse team. Here they are doing it again in the Ferrari F458 Italia; the desperate Jani pursues the Italian GTE Pro car into Club Corner.


The victors of the Silverstone 6 Hours, Fässler, Tréluyer and Lotterer can add their names to the prestigious Tourist Trophy.
David Blumlein July 2015