The Special Correspondent took a run out to the Chiltern Hills Vintage Rally recently. It proved to be a charming occasion with much to admire……………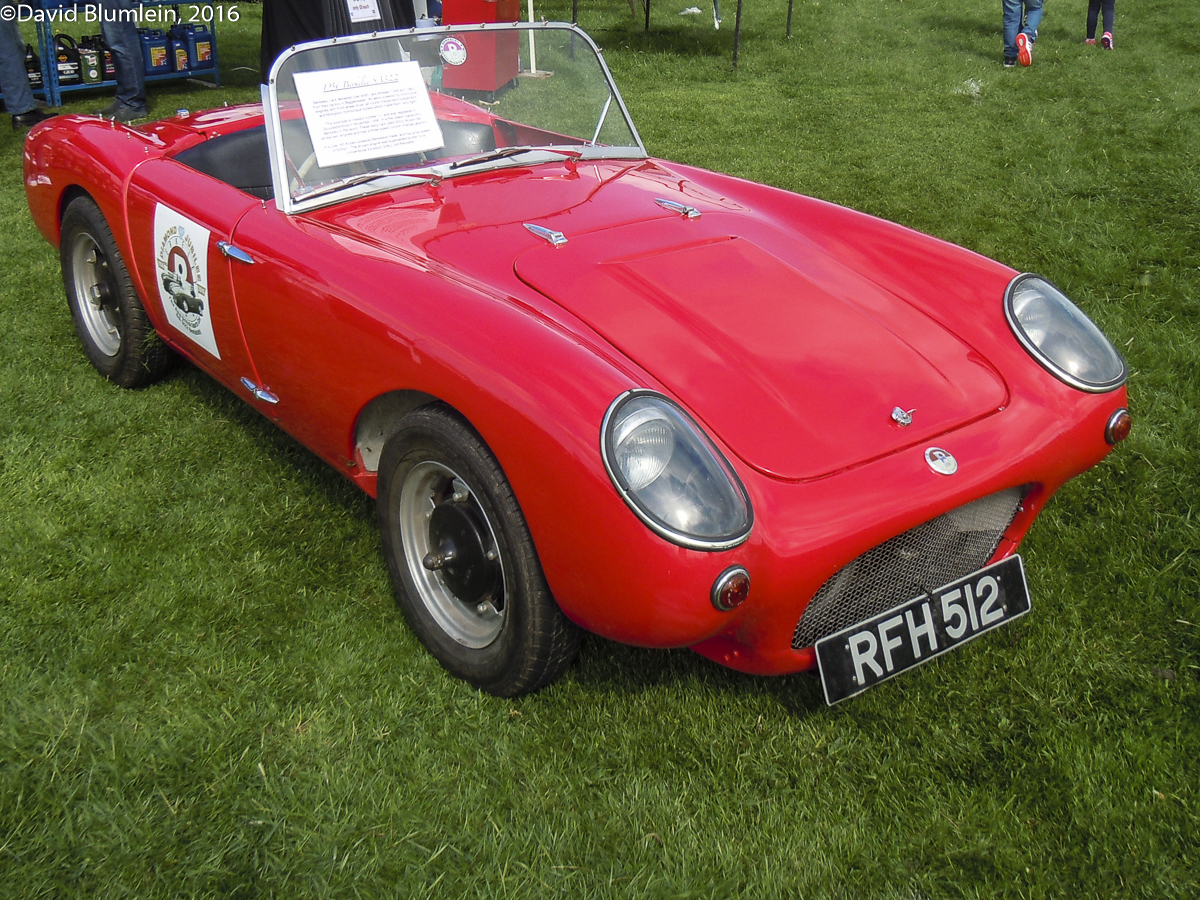 Made in Biggleswade by Berkeley, Britain's biggest maker of caravans which had vast experience of glass-reinforced plastic fabrication, the Berkeley sports car, in 1956, was the world's first production car to use a fibreglass chassis/body unit, pre-dating the Lotus Elite by some twelve months.
This car is Chassis no. 10 with the Anzani 322c.c. twin cylinder two-stroke air-cooled engine. Only 163 Berkeleys were made.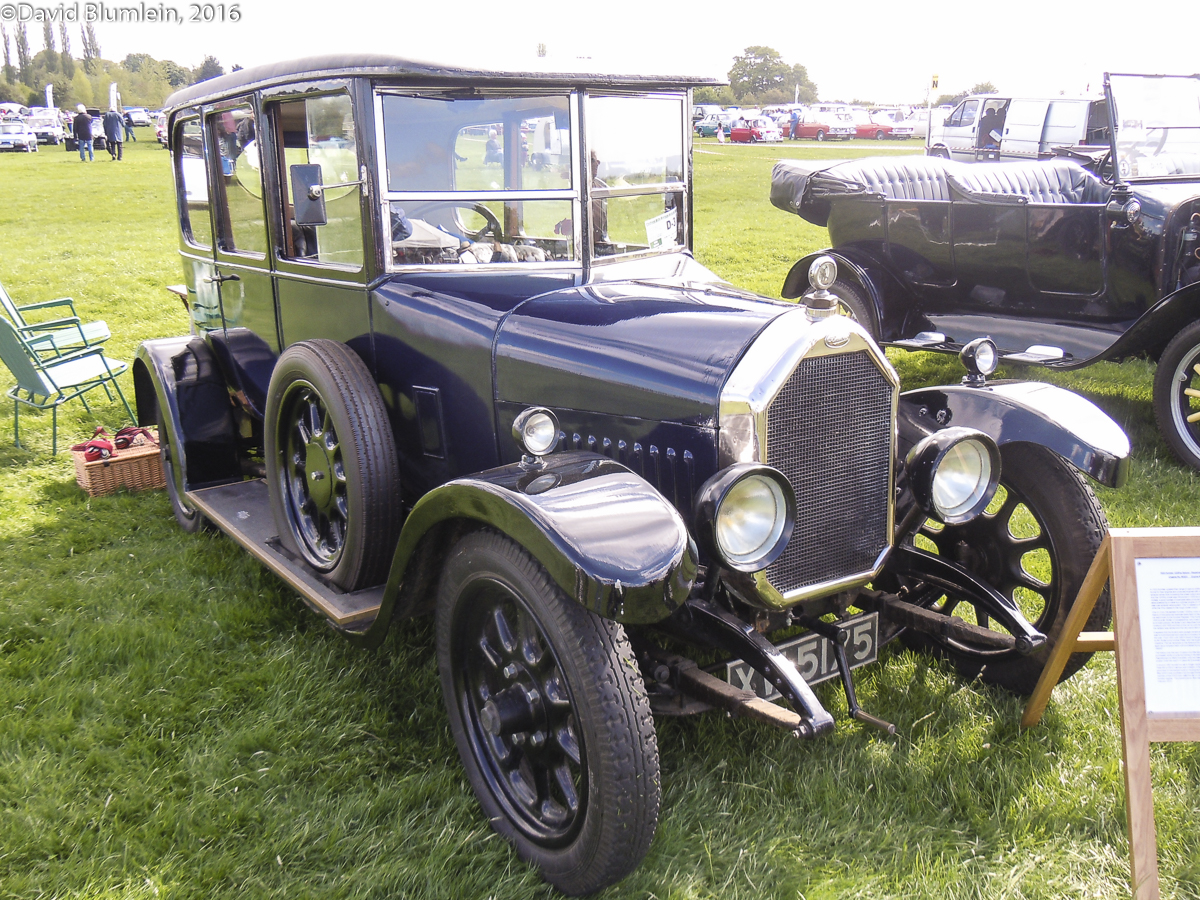 A real vintage car, a 1924 Humber 12/25 saloon.
Humber was a well-respected make which, in the Twenties, fitted their cars with overhead inlet and side exhaust valve engines – this is the 1795 c.c. 4-cylinder unit in this car.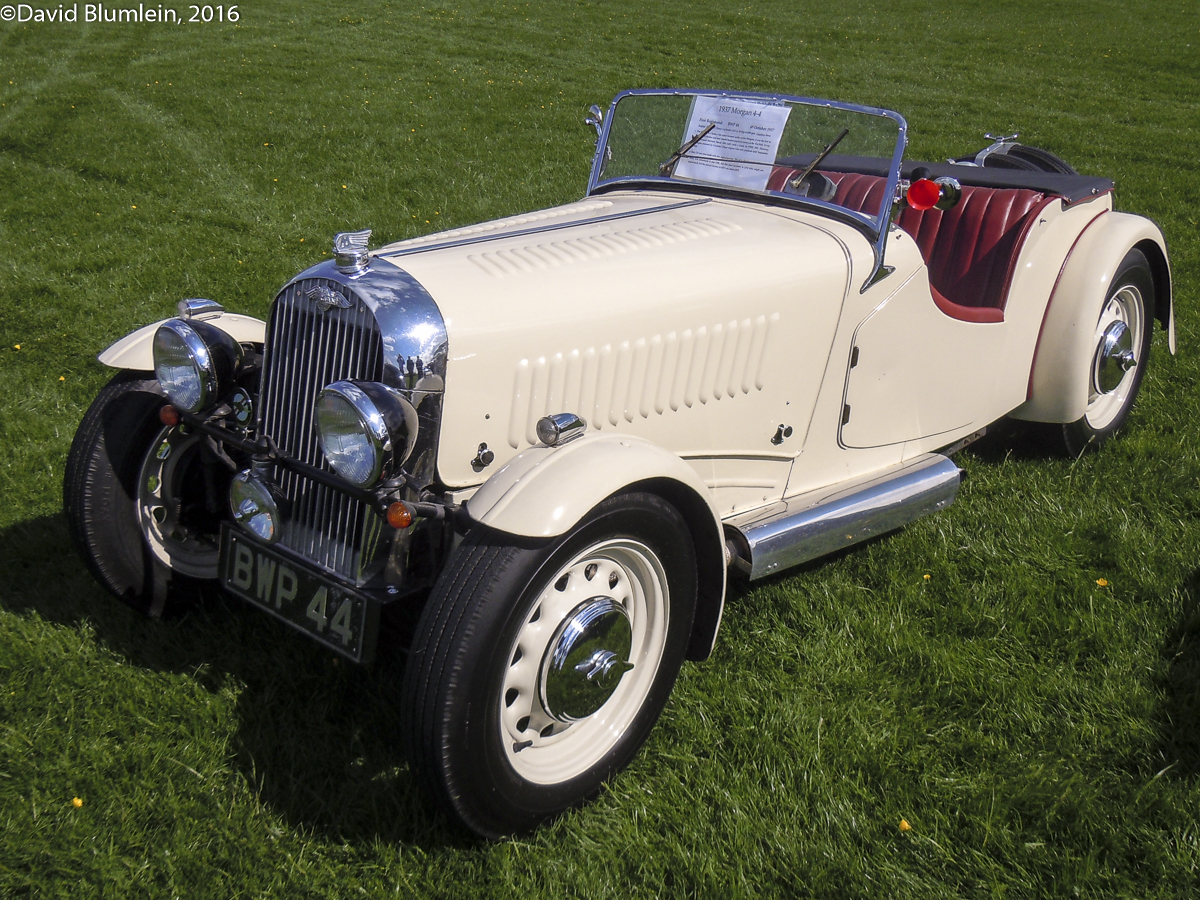 This is one of the first production Morgan 4/4s, dating from October 1937.
Here is its Coventry-Climax overhead inlet and side exhaust valve engine.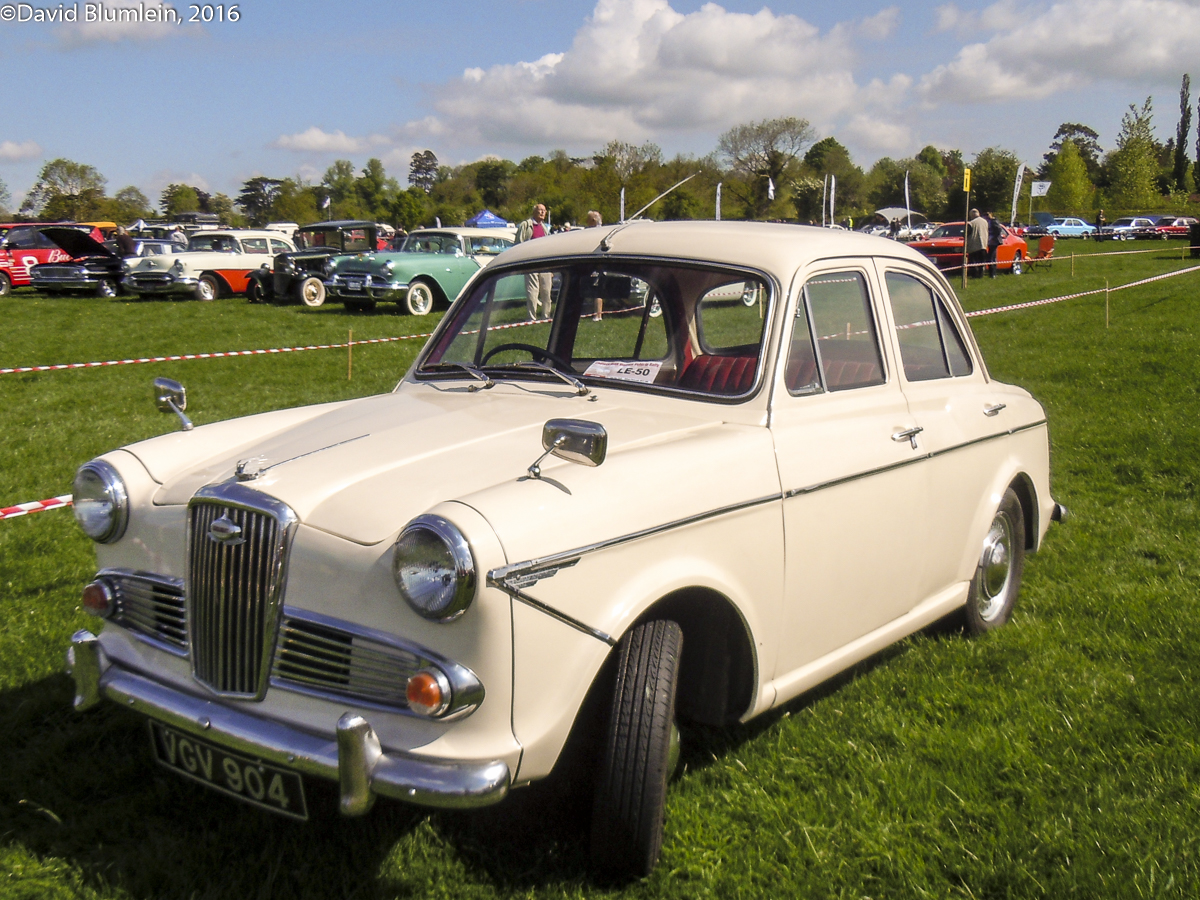 In 1957 came this rather charming Wolseley 1500, based on a modified Morris Minor 1000 floorplan and given a BMC B-series engine. This is a Series 3 version, produced from 1961 until 1965. The cars were made at Longbridge.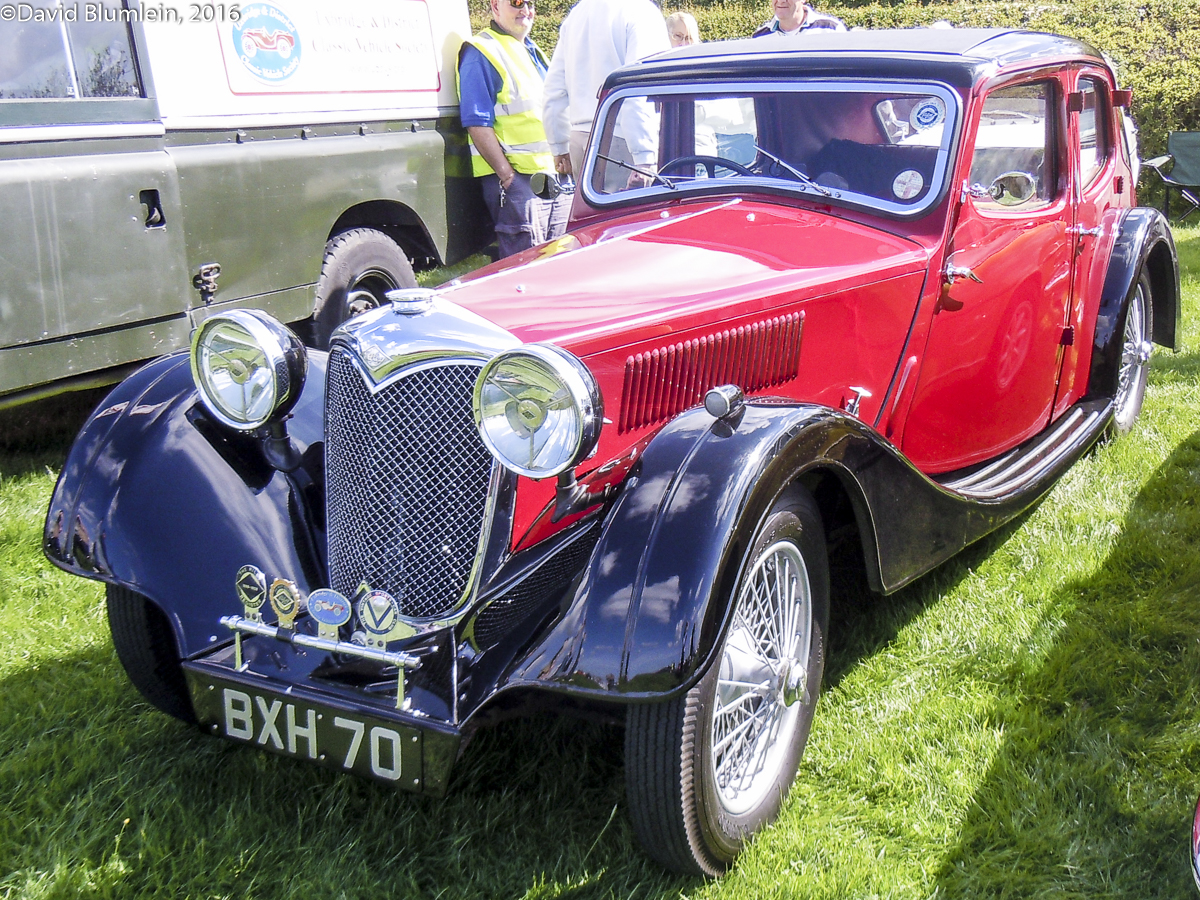 A 1935 6-cylinder Riley Kestrel 15/6. The Kestrel was not a separate model but a body style built by Riley in their Coventry factory and available on a variety of their chassis. Riley – like Triumph and Singer – made far too many different models, a policy which hastened their demise.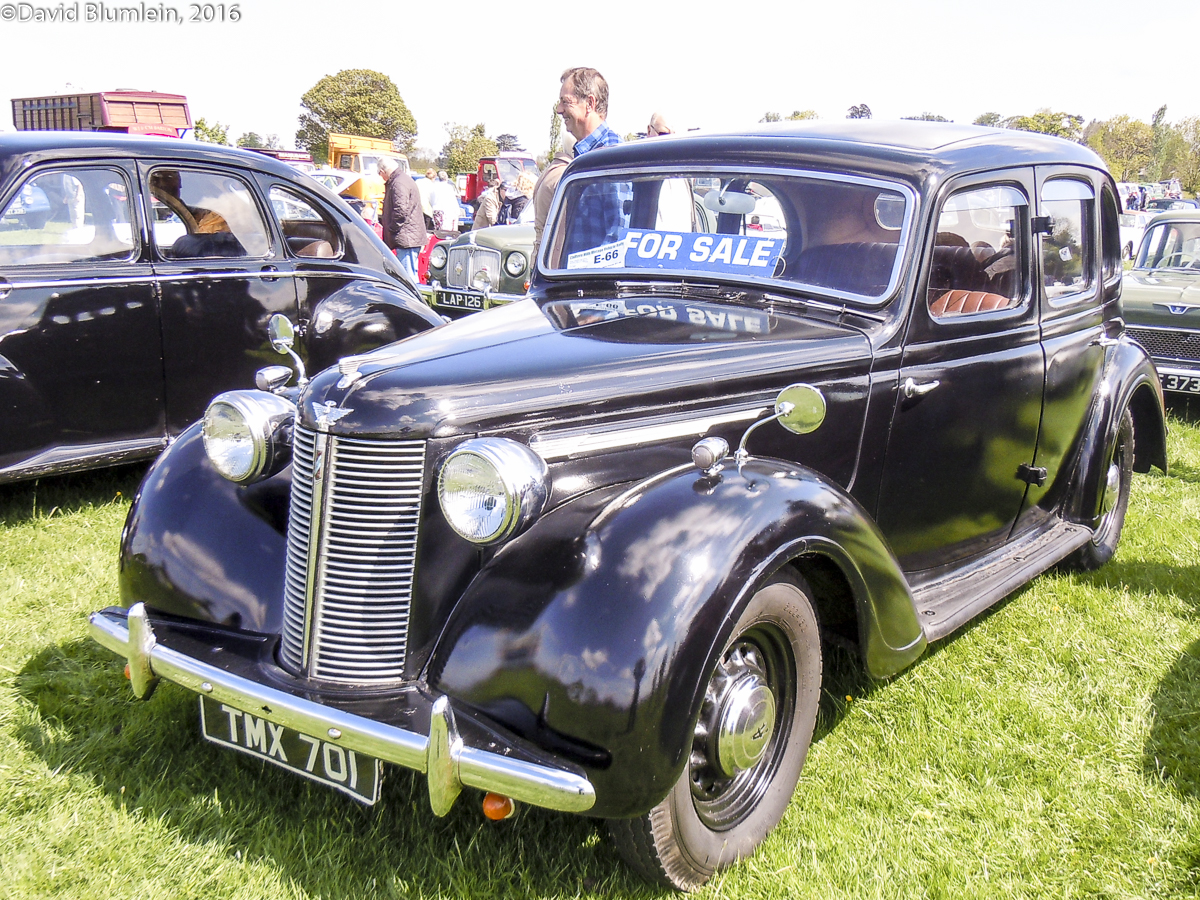 The Austin 16 was the company's first new post-war model. It used the chassis of the Austin 12 which was introduced only a few days before the outbreak of war in 1939 but had a completely new 4-cylinder 2.2-litre o.h.v. engine developed for military purposes. It was a good car, comfortable, reasonably priced and with a good performance. It was the first production Austin car to have overhead valves.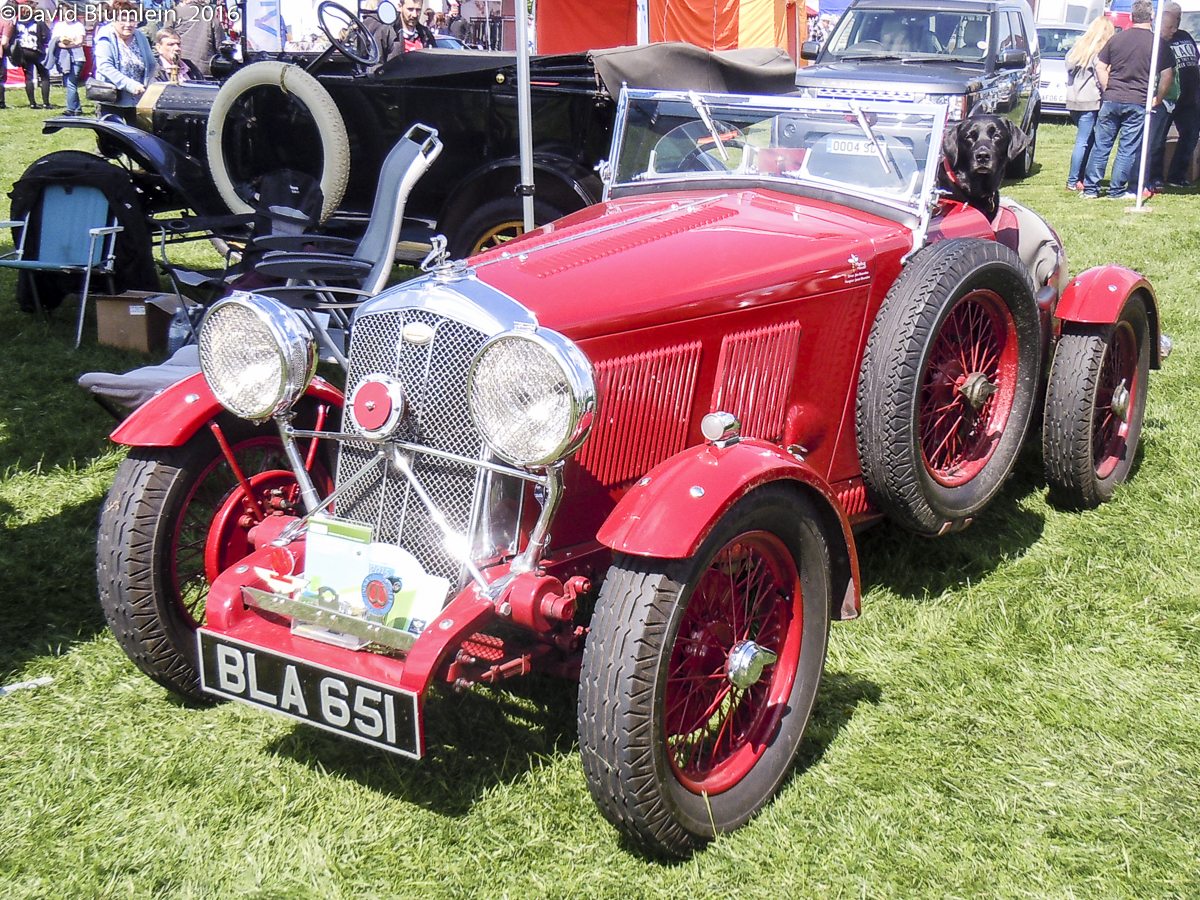 A 1935 Wolseley Hornet Special with the 6-cylinder single overhead camshaft engine. Wolseley only supplied Hornet Specials in chassis form, leaving buyers to select their own choice of body builder. This car has a one-off body by an unknown maker.
TAILPIECE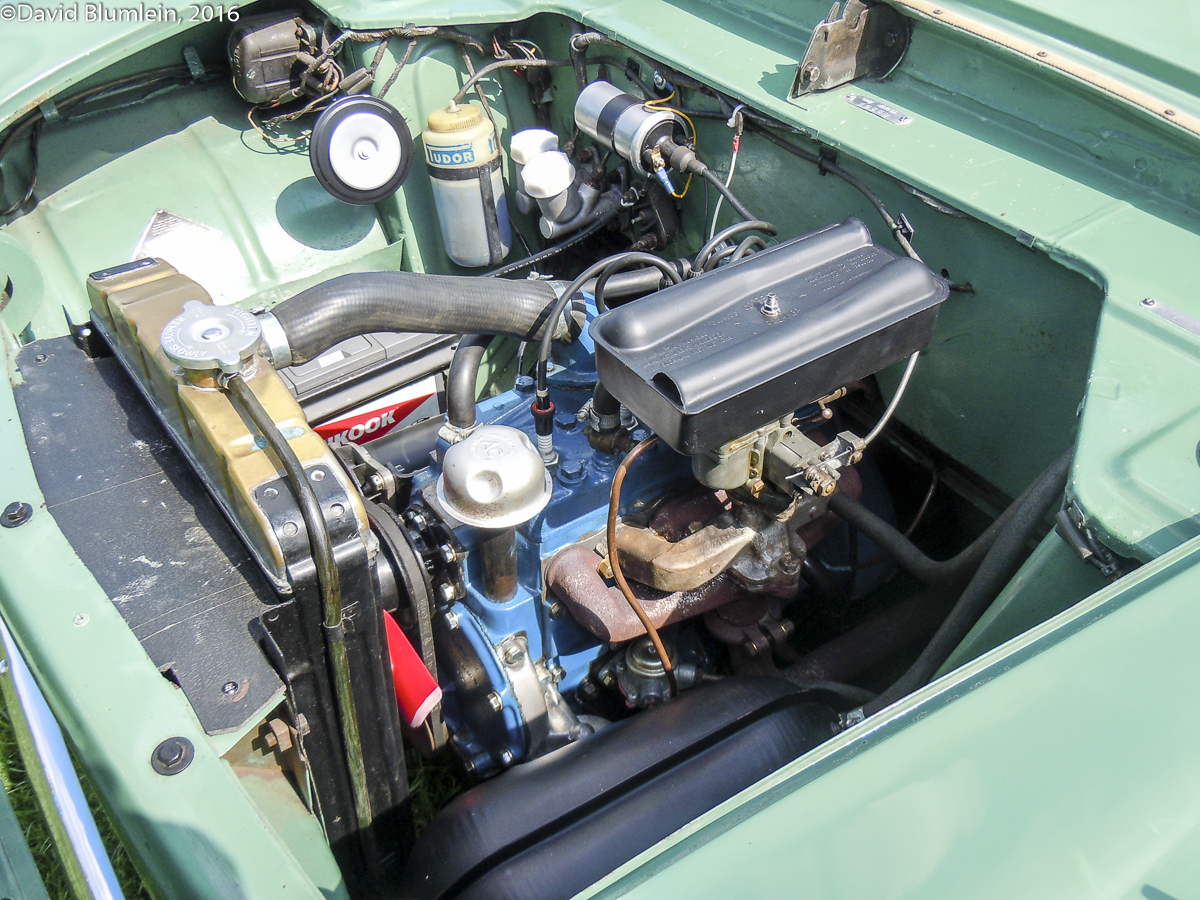 Last of the legendary 1172 c.c. Ford side-valve engines. This one is in a 1960 Popular De Luxe. These Ford engines were the last side-valve units to be in production in Britain.
David Blumlein, July 2016