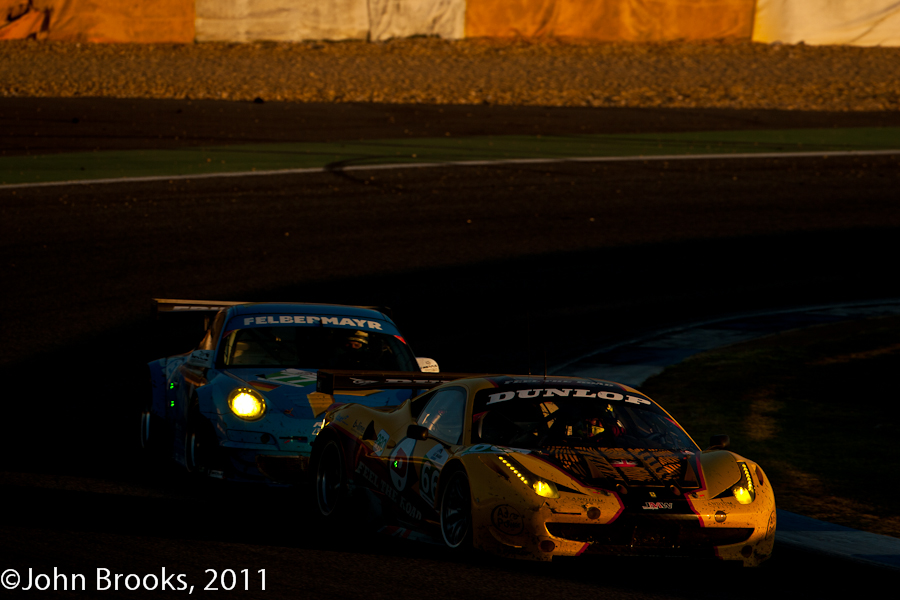 I don't send solicitor's letters…………I apply a bit of……………pressure.
The immortal lines from Chas in the epic movie "Performance", all understated menace.
Perhaps a bit more Max and Paddy-like were the antics of the GTE Pro leaders on the last lap of the 6 Hours of Estoril. Rob Bell and Richard Lietz, in a typical Ferrari/Porsche battle, had been going at it, hammer and tongs, for over an hour. It was an utterly engaging contest between two top line pros in two top line cars, either would be a worthy winner. Most other photographers had legged it back to the pits for the finish but Pedro and I just knew it was all going to kick off…and it did. Handbags swinging, panels bashing, the pair contested the penultimate corner, whoever emerged in front would win, simple as that. Well, our Geordie Lad held his nerve and his line to take a well deserved victory, proper GT Racing.
To both drivers and both teams, Salut!