To say that we have been living in strange times would something of a gross understatement. The weirdness is set to continue as the pandemic, pending economic catastrophe, widespread civil unrest and US Presidential elections scrap with each other in the doom and gloom stakes, all screeching for our attention. Maybe the escape route from this turbulence is to retreat into better days and reflect on our general good fortune. A final look back at Salon Privé is as good a remedy as any, so here goes.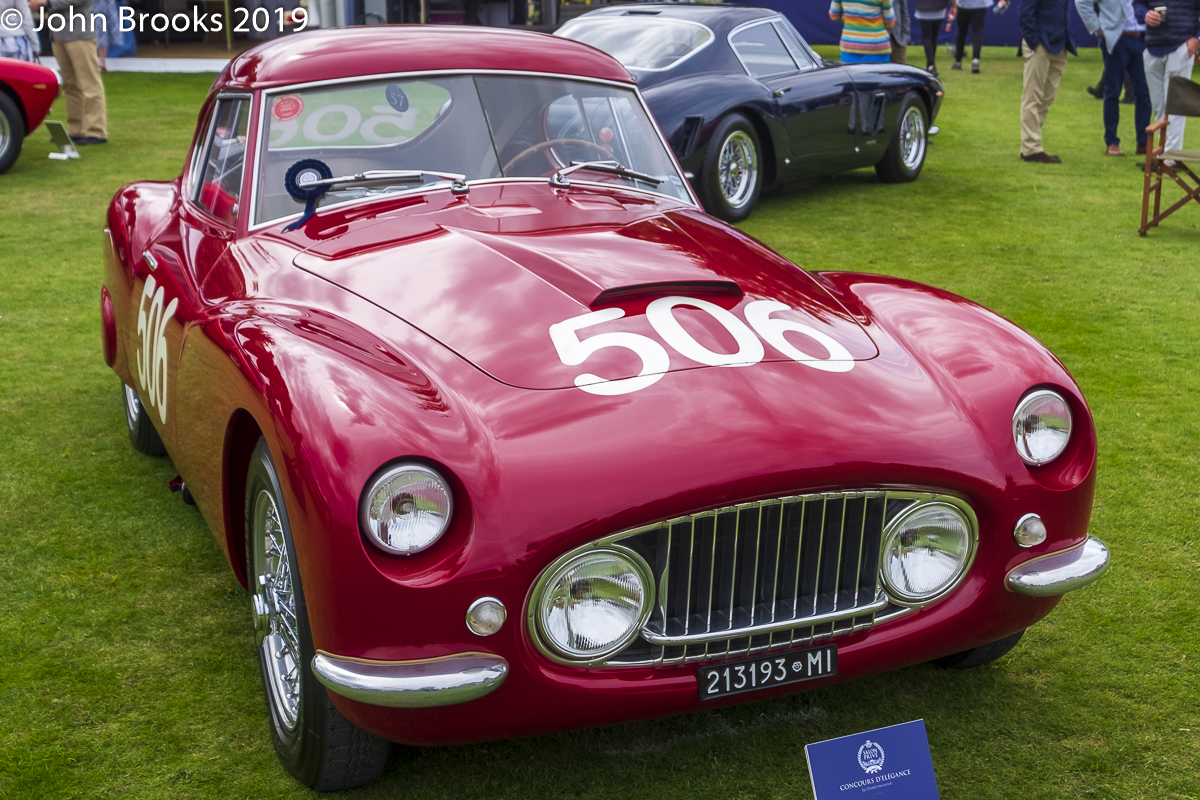 Encountering a Fiat 8V is always a welcome sensation, they are all special but this one is particularly note worthy. It was one of three lightweight alloy models built specially by the factory for the 1953 Mille Miglia. In a top class field with works entries from Alfa Romeo, Aston Martin, Ferrari, Jaguar, Lancia and Maserati, the "Otto Vu" performed well, finishing eighteenth overall and sixth in class. It ran again in the Mille Miglia the following year but was forced to retire. In '55 it scored an excellent thirteenth overall in the Targa Florio, second in class. In 1956 the car was acquired by future Ferrari Grand Prix star, Lorenzo Bandini.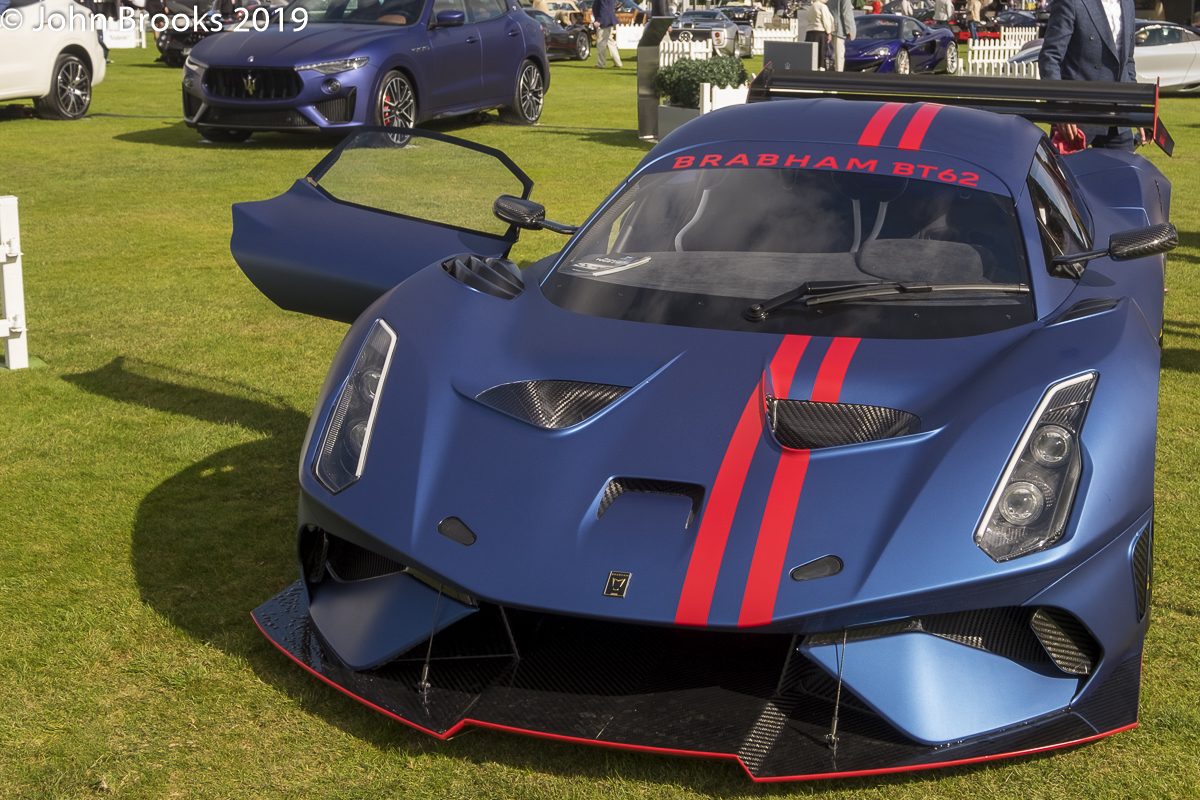 Bang up to date is the Brabham BT 62 which was to make a competition debut in the hands of David Brabham and Will Power a month or so later. DDC had Simon Hildrew on hand to bring this gallery.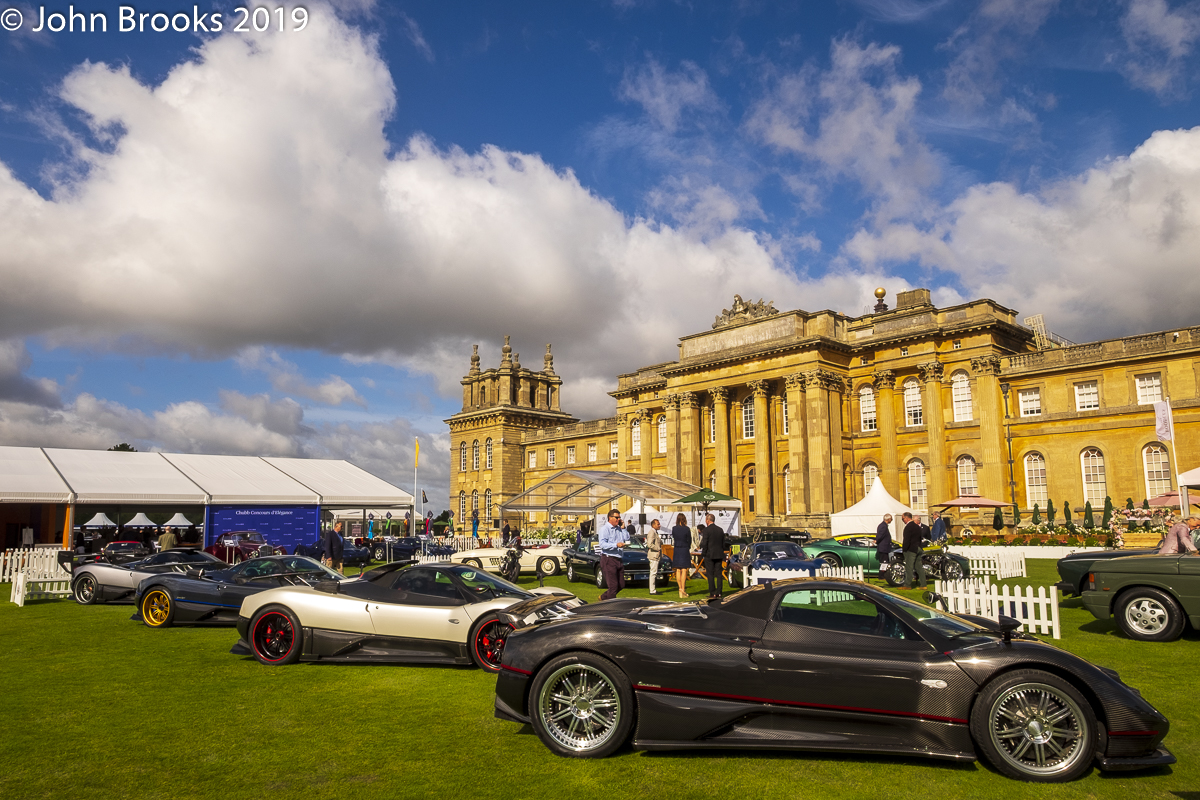 Is there a collective noun for a bunch of Paganis? A power? A performance? A pulchritude? Whatever it is there was an impressive line up of Zondas to celebrate the 20th anniversary of the supercar.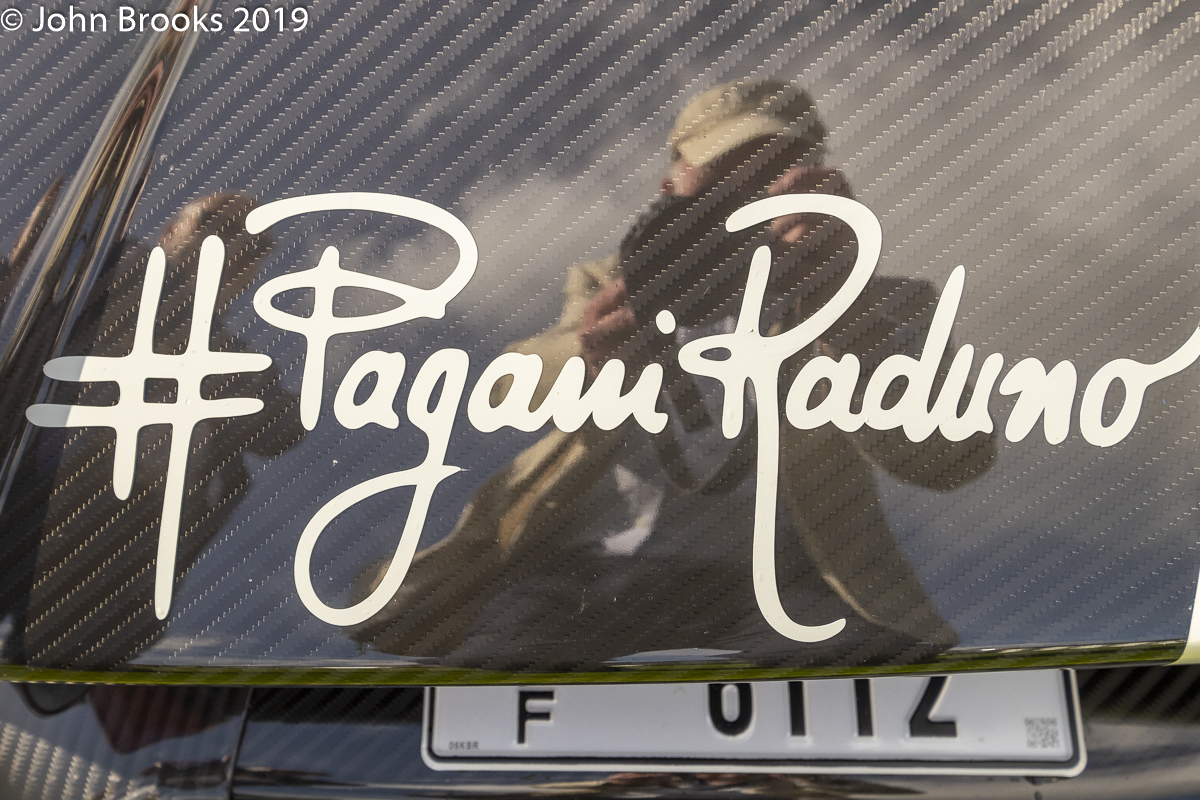 Reflected glory? Maybe that's as good as it gets for me.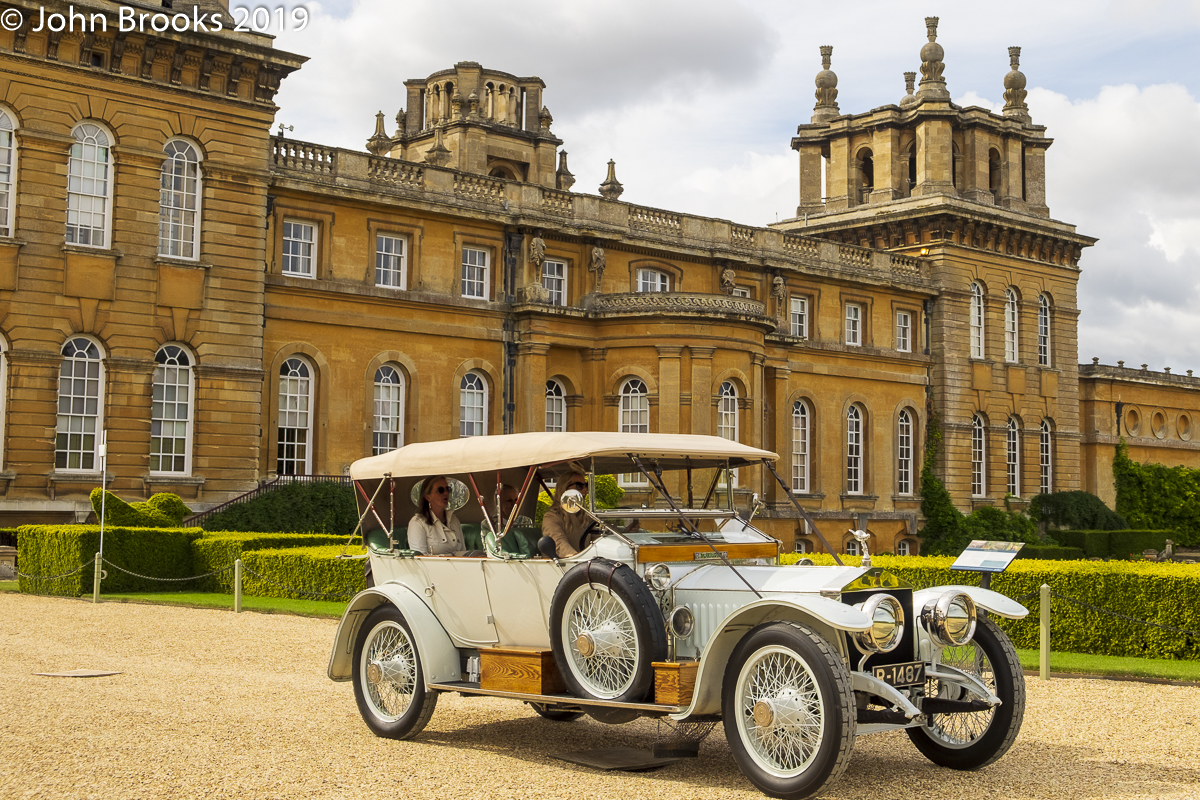 And now for something completely different…..to quote the release……This Rolls-Royce is an imposing open touring-bodied 1912 Silver Ghost, coachbuilt by Barker & Co. of London and fitted with an elaborate Taj Mahal nameplate for its Indian Raj client; the Maharaja of Nabha. This distinctive Silver Ghost has a unique place in Rolls-Royce history, it being the only surviving pre-1914 Indian trials car, with its authentic engine and chassis still carrying its original bodywork.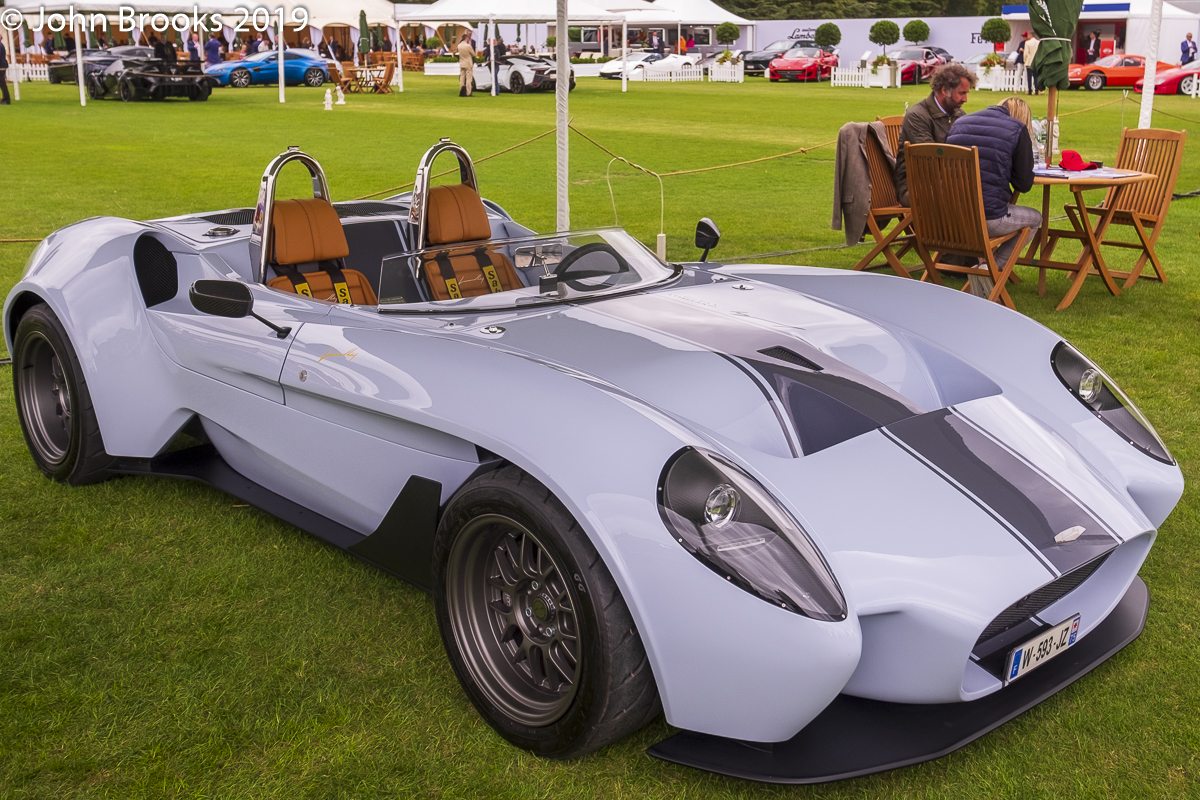 Salon Privé is not only a concours d'elegance but is a neat platform for those trying to launch something new in the motoring universe. The Jannarelly Design-1 is typical of the genre, a touch of re-inventing the wheel, literally. It is a Cobra for the second Roaring Twenties, perhaps with a little less venom, but in the right hands would surely be grin inducing.
This 1953 Rolls-Royce Silver Wraith with coachwork by Hooper & Co. was used at the wedding of Prince Rainier of Monaco & Grace Kelly in 1956 and still is the epitome of '50s style.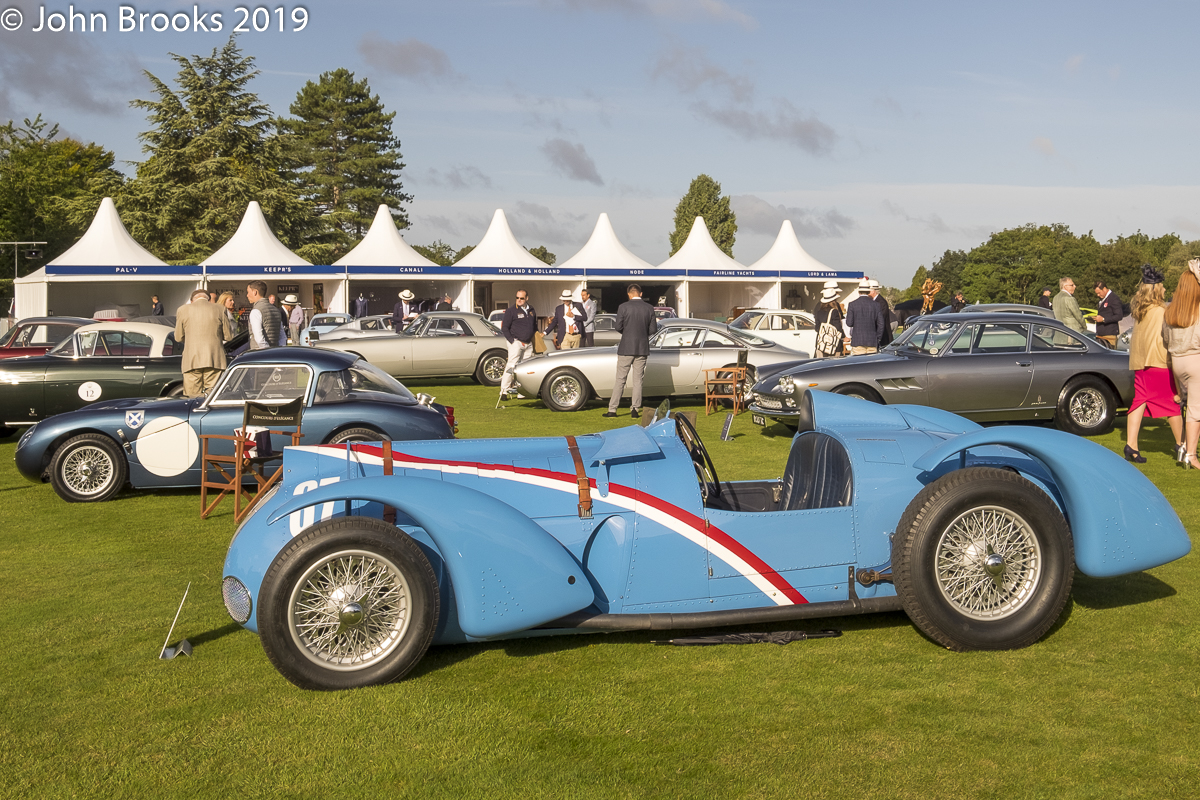 This Delahaye Type 145 is nicknamed 'Million-Franc'. The Prix du Million being a one million franc prize offered in 1937 by the French Government to encourage French motor car manufacturers to take on and beat the Germans, who were then dominating motor racing. On August 27th 1937, René Dreyfus drove this Type 145 for 200 kilometers in a record one hour, twenty-one minutes, 49 1/2 seconds, which amounted an average speed of 91.3 miles per hour on the banked L'autodrome de Linas-Montlhéry. This was enough to grab the prize, and the headlines. The following year Dreyfuss scored a memorable victory in the Delahaye at the Pau Grand Prix, besting the Mercedes-Benz of Caracciola/Lang; it was a most popular win with the patriotic French crowd.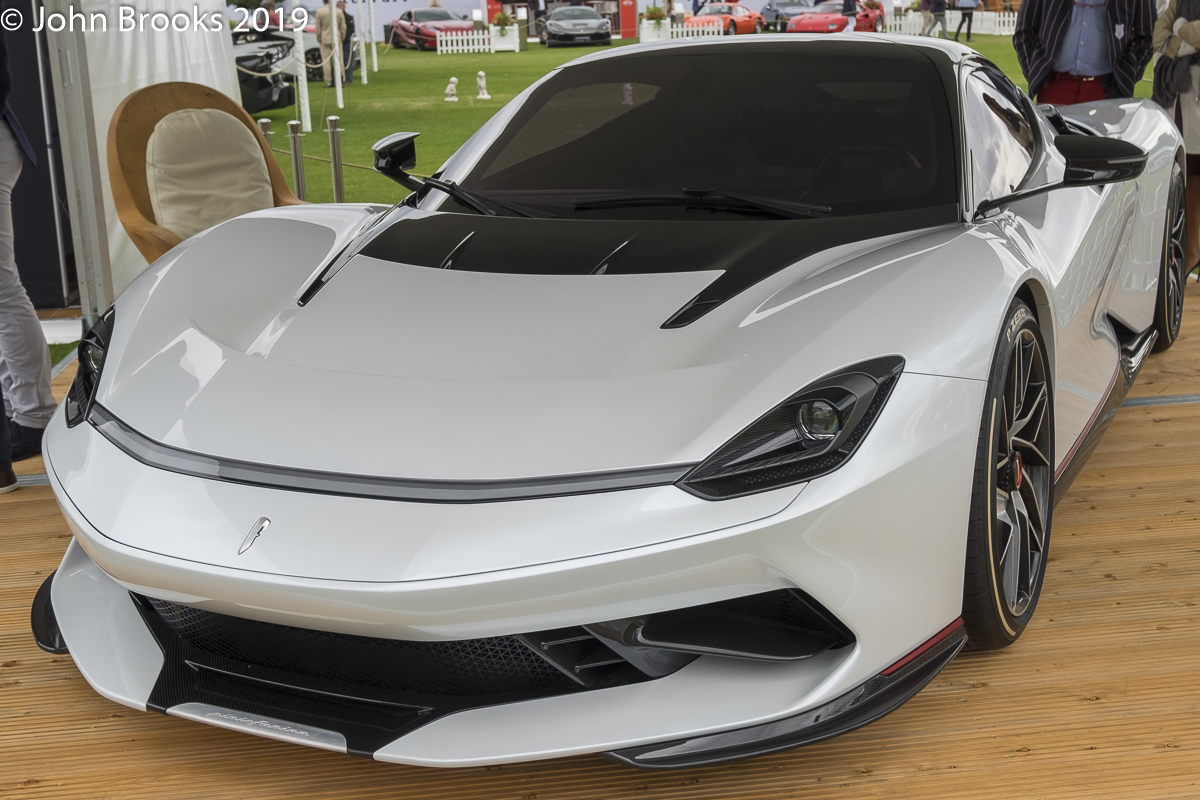 1900bhp and €2 million, the numbers are all extreme, perhaps the Pininfarina Battista will prosper in these straightened times but, somehow I doubt it. Four electric motors, one at each corner propel the carbon fibre hyper car to 60 mph in around two seconds………..not for me I think……………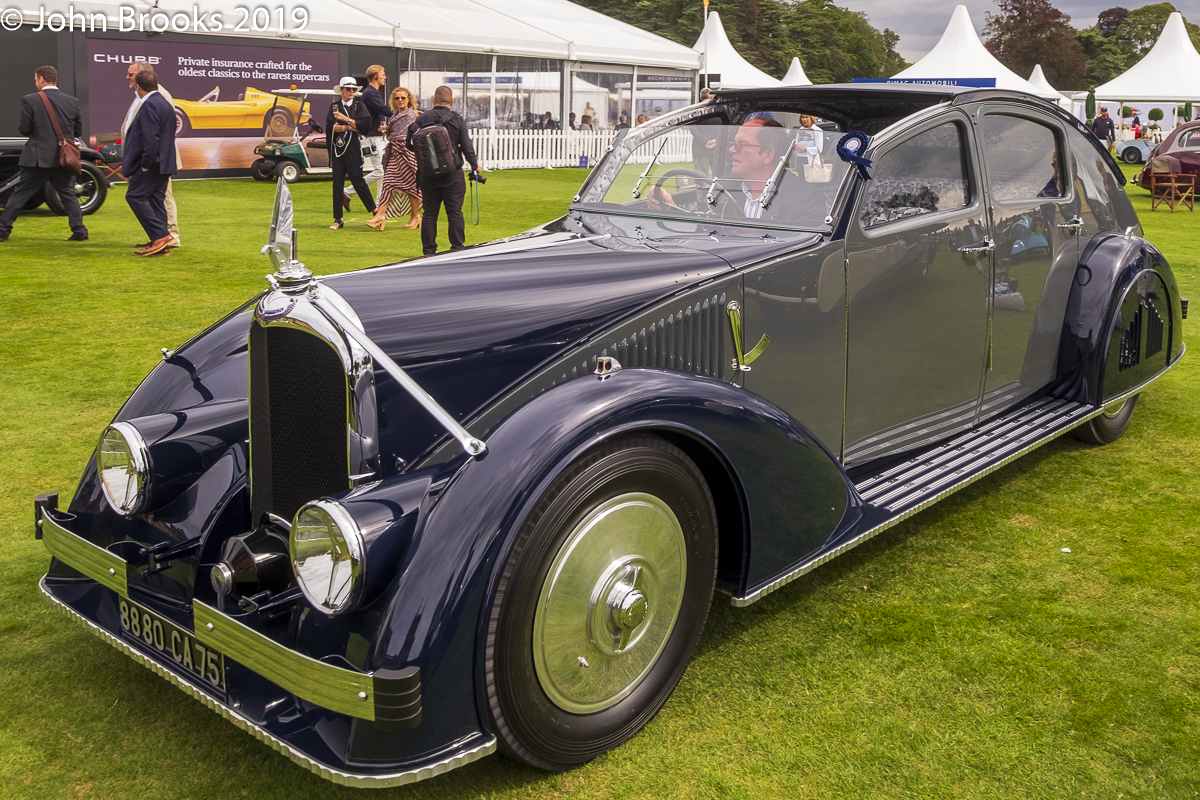 Back to the concours stage and this 1935 Avions Voisin C-25 Aérodyne, a glorious fusion of aerodynamics, Art Deco and cutting edge engineering. The price tag of 88,000 French Francs during a time of financial crisis ensured that the striking car was not a commercial success and only six were built.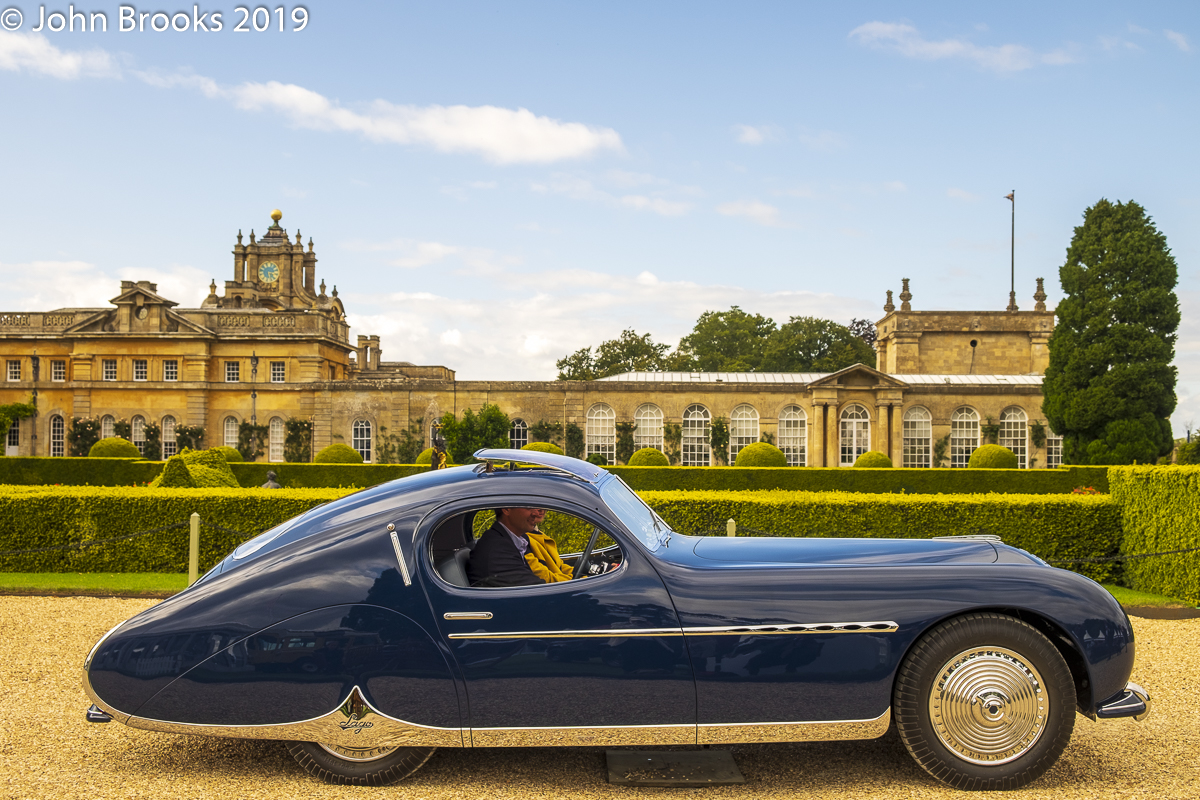 The sumptuous profile of the 1948 Talbot-Lago T26 GS Fastback Coupé by Figoni is outstanding, no wonder it took the Best in Show against some very stiff opposition. First owned by a Mr Fayolle, the 'Zipper King' of France, the car found its way to Los Angeles and then was stored in obscurity for 47 years. Subsequently it has been lovingly restored to its original configuration as it left the coachbuilders, it is art on wheels………..
The 2020 Salon Privé is scheduled to happen at Blenheim Palace on 23-26 September, fingers are to be kept firmly crossed.
John Brooks, July 2020