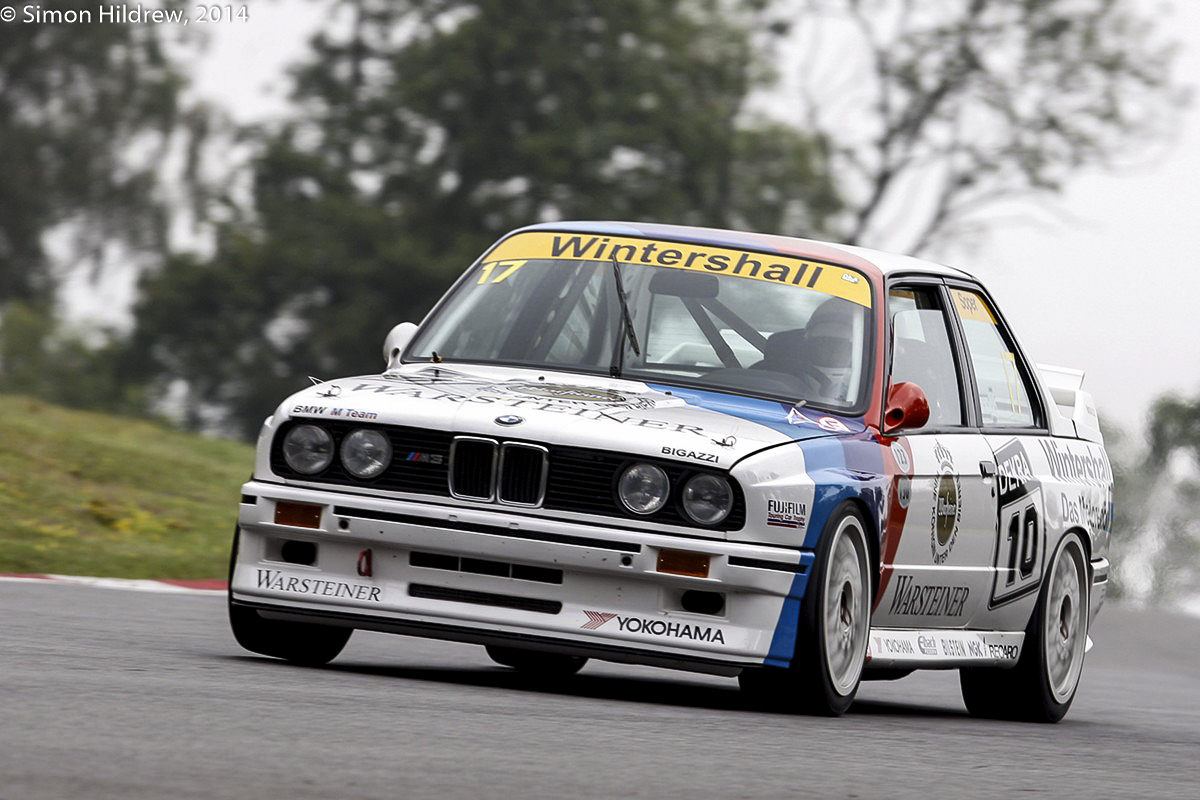 The HSCC SuperPrix run recently at Brands Hatch was further proof, if any were needed, of the huge popularity of historic racing. I would venture that this success is not just riding on the back of a wave of nostalgia but shows that there is a profound unease about the direction that some forms of present day motorsport have headed.
I read this interesting piece on DailySportsCar.com earlier in the week, neatly illustrating the contempt of Formula One for the fans who pay for themselves rather being corporate liggers. £175 for basic admission, that is just taking the piss. Especially when you read how most of the teams are struggling to survive financially. That applies to the circuits as well, so the money is being syphoned from the sport and from its fans.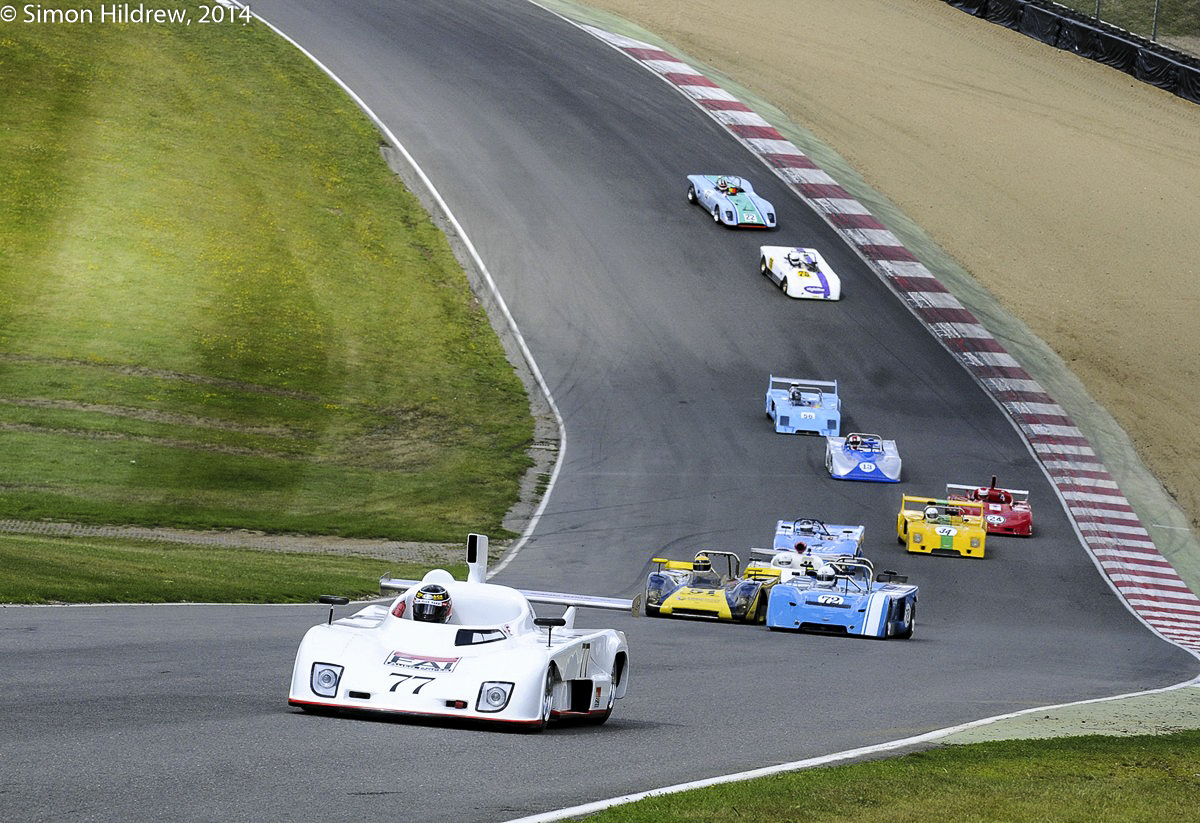 So no wonder folks vote with the wallets and enjoy the racing at Brands Hatch, motor sport fans tend to be bright people and can see when they are being had over. In any case who would not rather see Fluxie strutting his stuff rather hearing Vettel whine about how unfair it is that he is not dominating.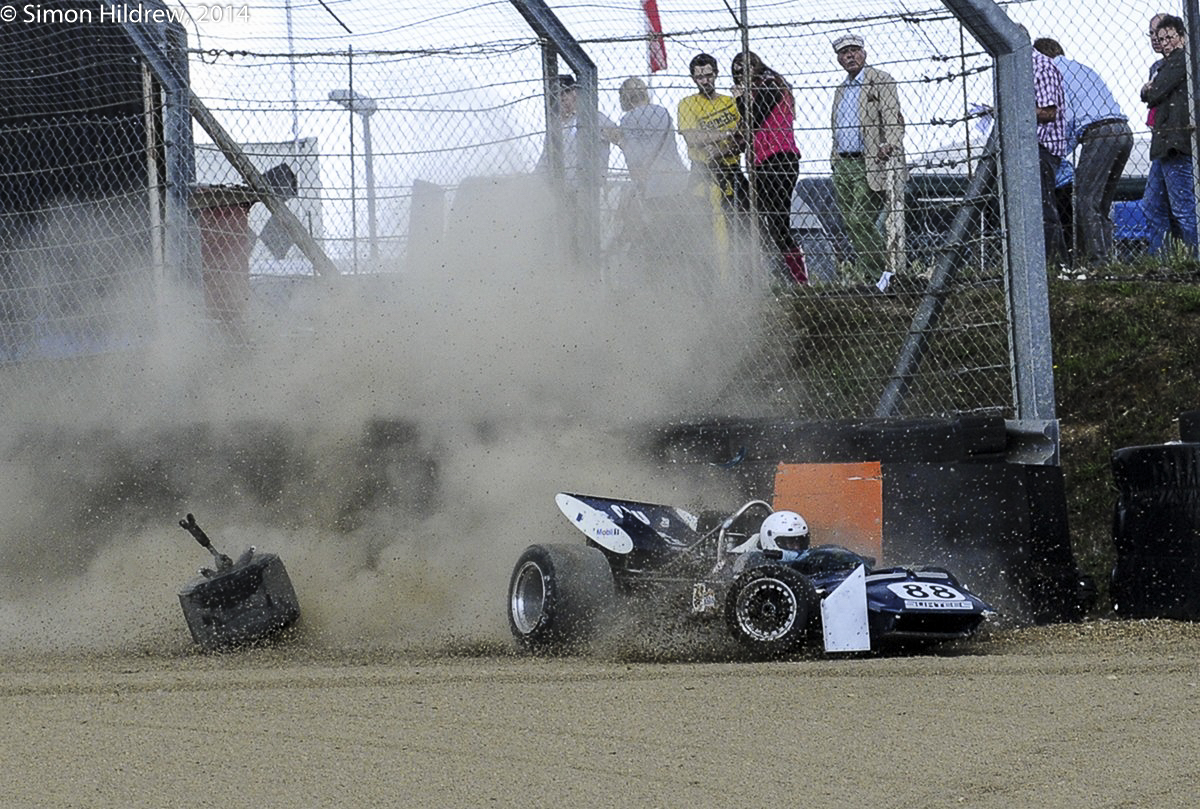 Simon Hildrew was out and about in Kent, so we are fortunate to have more of his top notch work to enjoy.
John Brooks, July 2014