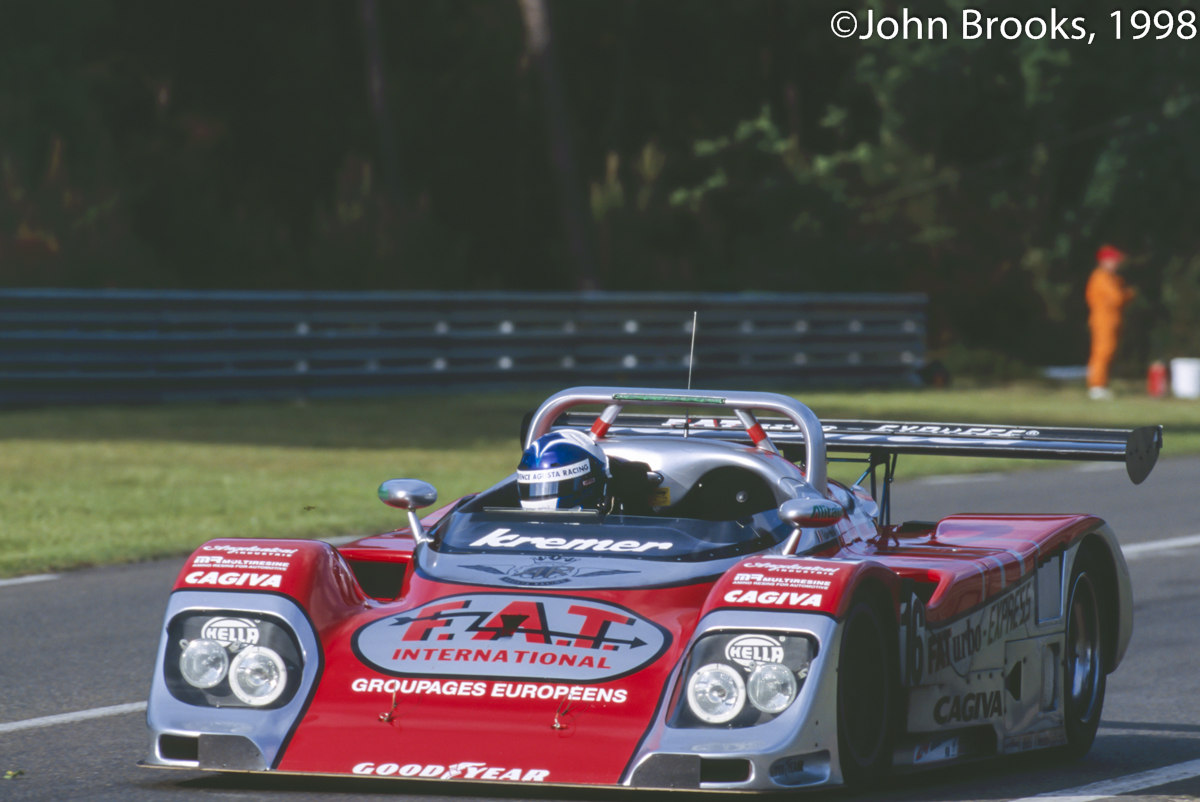 The Le Mans 24 Hours had been a happy hunting ground for the Porsche 956/962 dynasty, seven outright victories at La Sarthe, but even the greatest monarch's reign must end. In 1998 three Kremer K8 cars were entered but only one made it through the Pre-Qualification weekend, the Rocky Agusta/Almo Coppelli/Xavier Pompidou, example.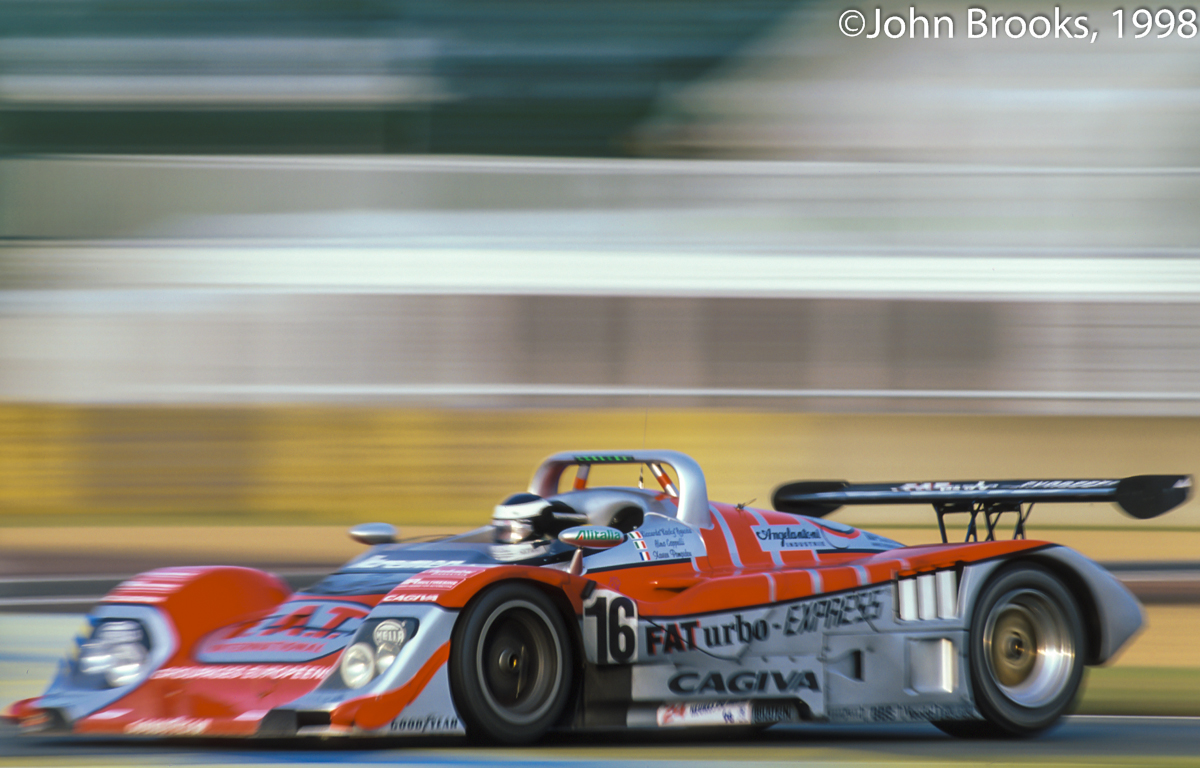 Come race week the young Frenchman qualified the K8 in 3:57.814, 29th on the grid and 14th in class, some 22 seconds off pole sitter Bernd Schneider's AMG Mercedes. However the race would be a different matter.
There was no point in trying to set lap records, the car was too slow for that, so the old virtues of reliability and slick pit work were the weapons that would be best employed by the Kremer squad. Incredibly the factory teams started to implode, AMG Mercedes and BMW gone before sunset on Saturday. When the factory Porsche LM P1 pair also retired by dawn on Sunday a good finish seemed a possibility.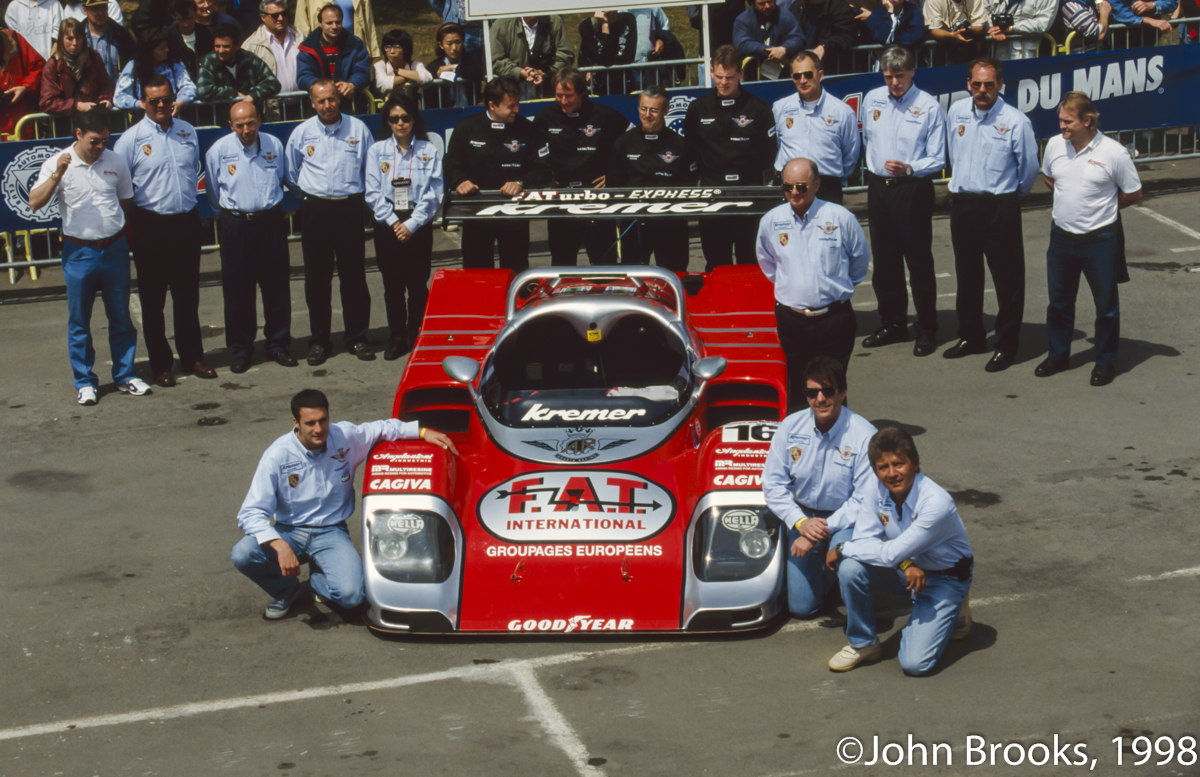 The other privateers prototypes joined in the lemming-like self destruct impulse, all of which propelled the Kremer up the leader board. The race went to plan, just tyres and two brake pad changes, it would another year before HITCO and BMW would go the race distance on one set of carbon pads. OK there were a couple of spins, particularly early morning Sunday morning, but I recall the conditions being especially foul and slippery, catching out the leading Porsche 911 GT1-98 for example.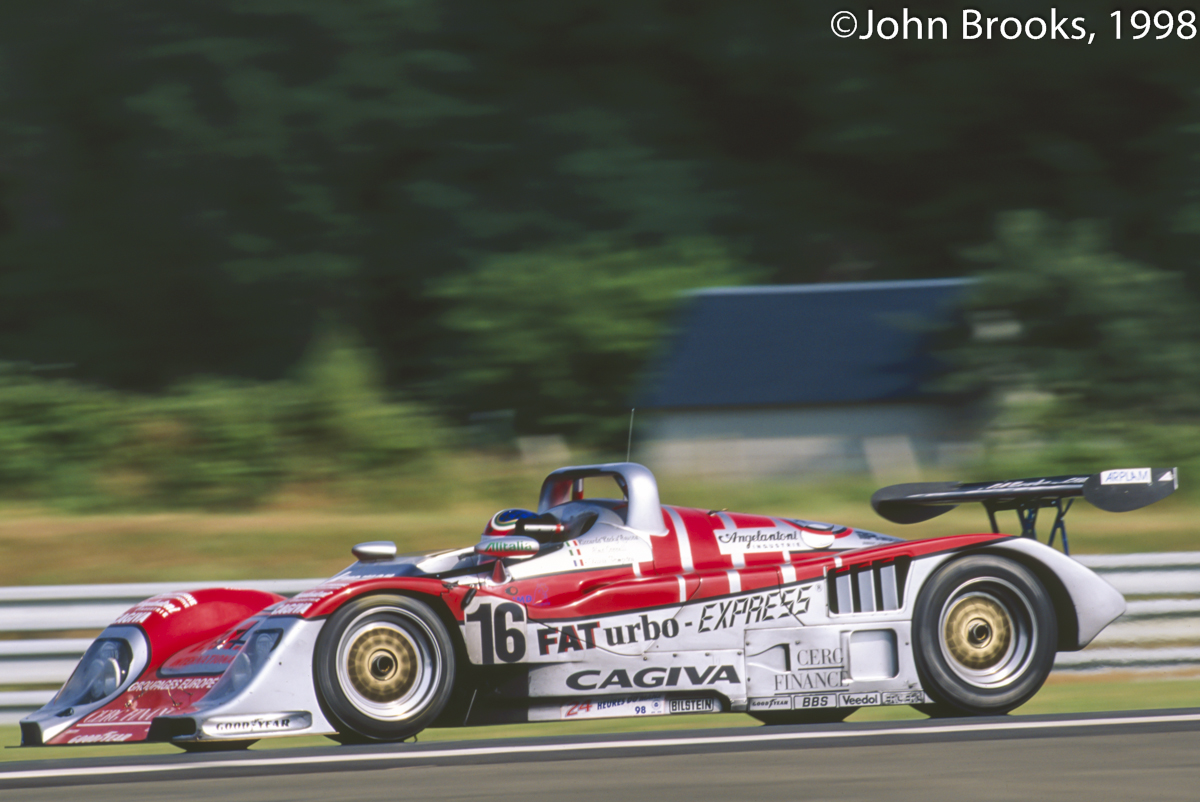 The upshot for Kremer was second place in LMP1 class and 12th overall, covering 314 laps or 4264.196 kilometres, a fitting way for the Porsche 956/962 family to bid farewell to Les Vingt-Quatre Heures du Mans
John Brooks, November 2013