I have only a few rules in this house, not reposting stuff is one, but here I am breaking it. This piece deserves a second airing……..40 odd years gone and still burning brightly………….
All things considered I have been a lucky man, perhaps not in a financial sense, I have been too slow to really make more than a buck or two, but I have met many fine folks along the highway of life and I have been enriched by them in other ways. My old friend David Soares has brightened up my (and hopefully yours) day with this peek into that lost continent, the past. I hope you enjoy it as much as I do. Wealth is not only measured in monetary terms………….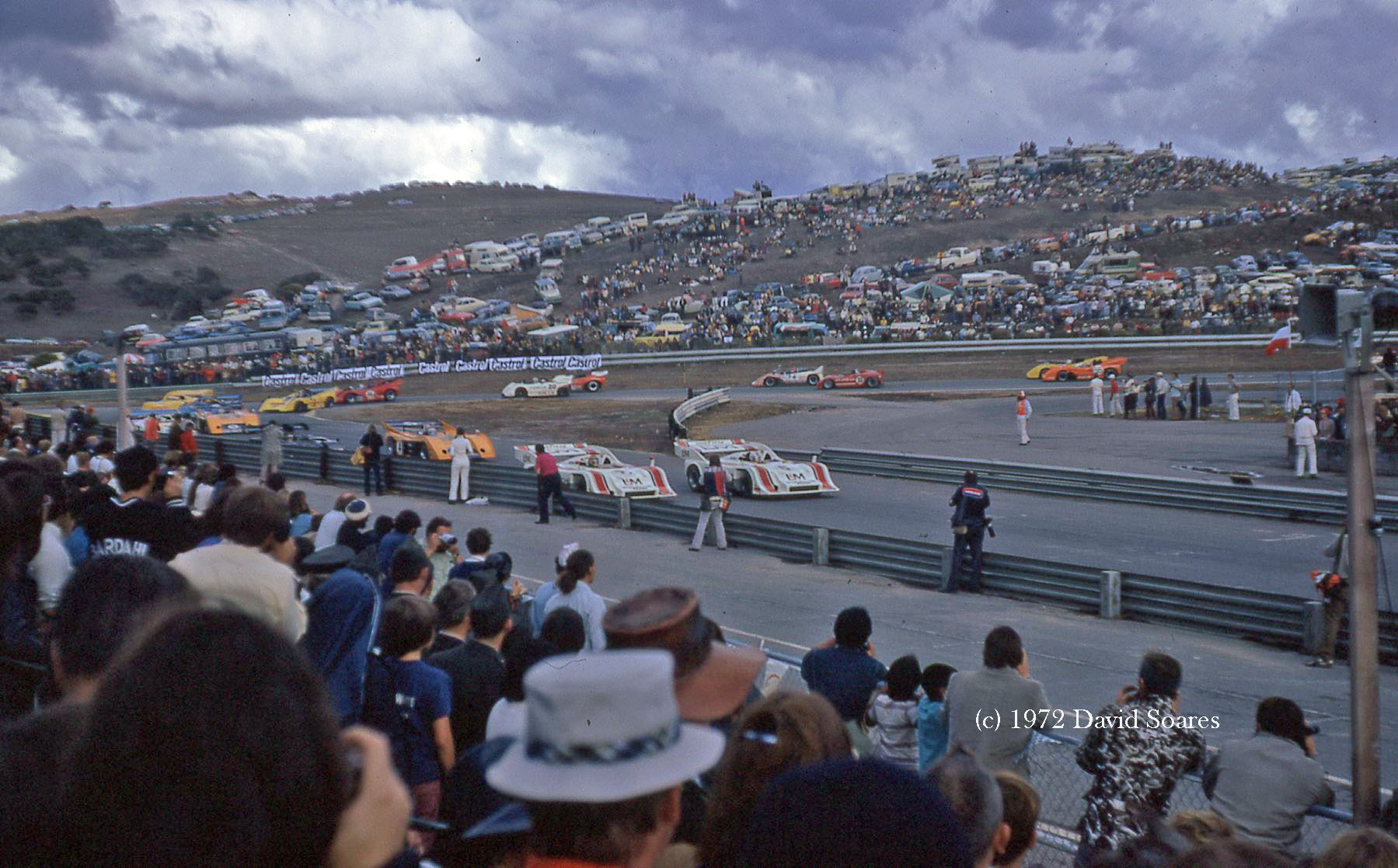 The title of Thomas Wolfe's novel You Can't Go Home Again has launched a thousand journalistic ruminations about the futility of searches for times lost but perhaps, like other ruminants, they're simply contributing to climate change.  In opposition to this popular view, the Romans saw history as man's long downfall from a past Golden Age and they aspired to restore the past, not to dismiss it.  This month I saw two tributes to our own past, which served to remind me that maybe we ought to stop re-inventing the wheel and just maybe aspire to revive our own Golden Age.
The first was the recent Kennedy Center Honors for the boys who recorded at Bron-Y-Aur cottage forty years back.  After a pathetically American introduction by Jack Black, the now gray-haired Jimmy Page, Robert Plant, and John Paul Jones nodded politely at a few lame attempts at impossible covers.  It seemed as if the ghost of Keith Moon was in the room and that things were going over like the lead gas-bag he famously predicted.  Then Ann and Nancy Wilson (who long ago performed as a Led Zeppelin cover band before calling themselves Heart) took the stage accompanied by an orchestra and full chorus, along with the only man who can truly lay down a Bonzo percussion line, his son Jason Bonham.  From Ann Wilson's first notes, their rendition of "Stairway to Heaven" was better than perfect.  By the climax of Shayne Fontaine's note-perfect tribute to Stairway's soaring solo, Jimmy Page was mouthing the cord changes and smiling beatifically while Robert Plant openly wept.  You can go home.  (See their performance here: http://youtu.be/JK_DOJa99oo)
Ten days after, I went home to 1972 once again.  The proprietor of this website, Mr. Brooks, has been after me for years to purchase a decent scanner to digitize my trays of Kodachromes from the amazing early-'70's Laguna Seca Can-Am races that I've been carrying around since my boyhood.  There is no sight or sound like a field of thundering Group 7 cars taking the green on the front straight at Laguna, driven by the likes of Revson, Hulme, Donohue, Follmer, Siffert, Stewart, Andretti, Oliver, Cevert, Scheckter, Elford, and Redman.  I freely admit to having been warped for life by the experience by a monkey that I will never get off my back.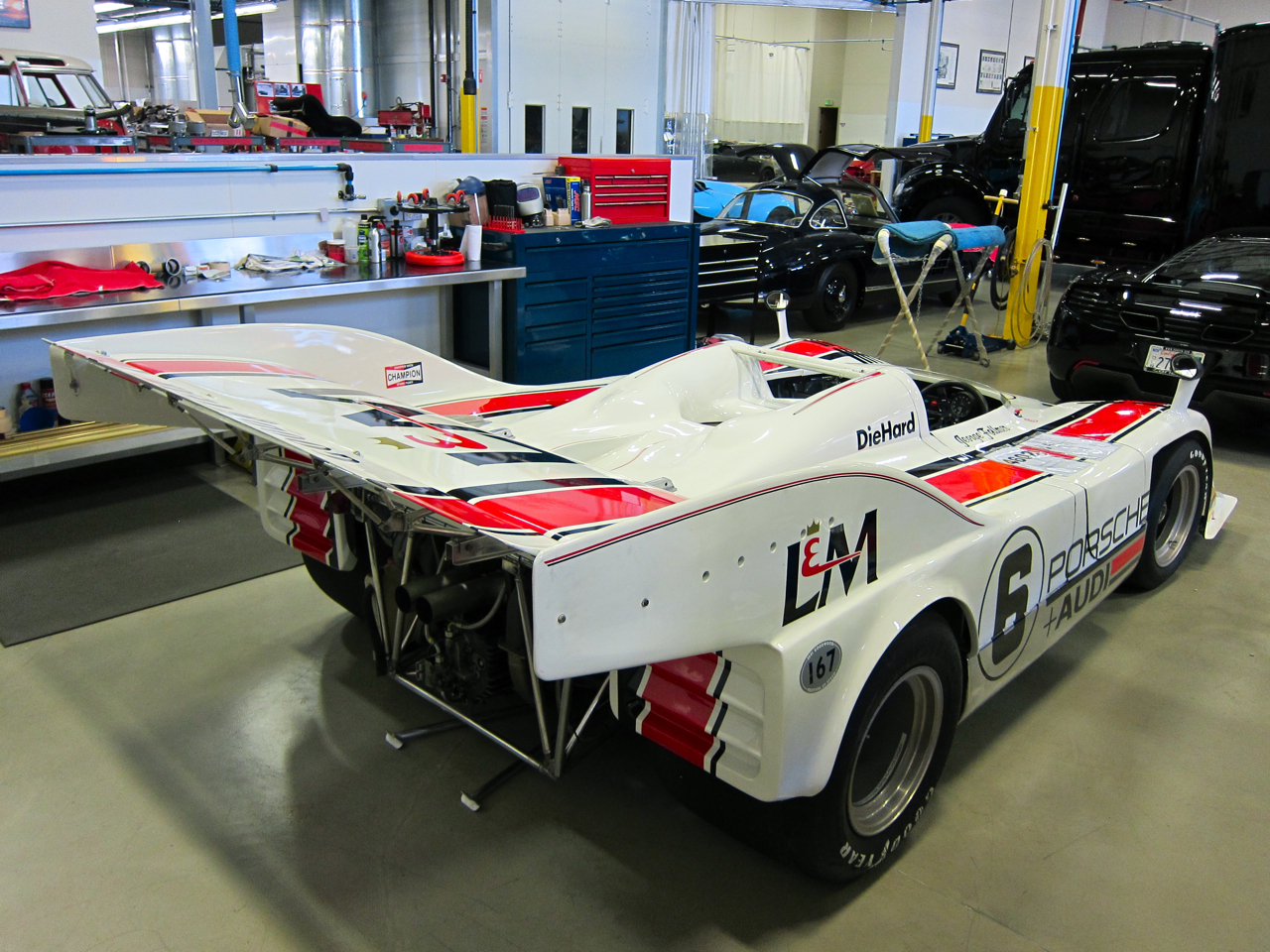 My neighbor down the road, Bruce Canepa, recently began fettling George Follmer's 1972 Can-Am championship-winning Porsche 917/10, chassis -003, for the new owner after handling the $5.5M sale this past August at Mecum's Monterey auction.  The crew of his state-of-the art facility in Scotts Valley, California is handling several cars for the same enthusiast owner, including Peter Revson's 1970 L&M Lola, Denny Hulme's 1970 Can-Am championship McLaren M8D, and the ex-Jackie Oliver 1974 champion Shadow DN4 recently purchased from Don Nichols.  Bruce is no stranger to the mighty 1000-horsepower 917/10, having owned and raced the ex-Georg Loos chassis -017 for the past decade.  The car was to be rolled-out shortly after New Year's at a private track day at Laguna Seca, where I had seen the car raced over 40 years ago.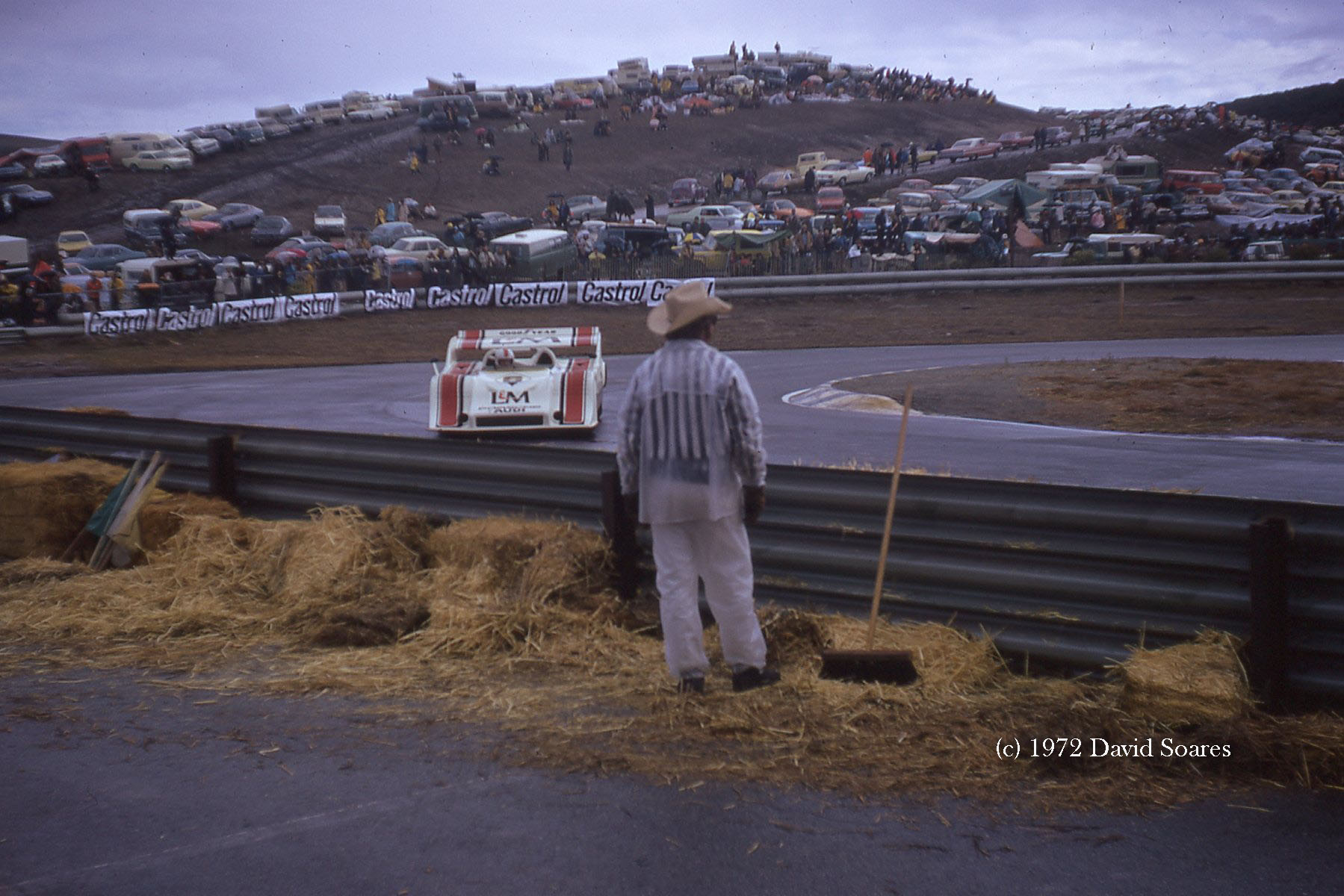 Much has changed at what is now known as Mazda Raceway Laguna Seca in the four decades since the original Can-Am, but in many ways the start-finish straight is like it was when I was a teenager with hair hanging down below my shoulders and a borrowed range-finder camera.  The day began wet, just as the weekend did back in '72, but in the afternoon the clouds parted and the track dried.  Mr. Canepa took -003 out for a few laps to warm the fluids and conduct a final systems check before turning the car over to its new owner.  Bruce came around for his final lap and I stood at the pit wall as he properly opened-up the throttles the way George Follmer did back in the day.  Suddenly, I was transported back in time by the whoosh of 12 air-cooled and turbocharged cylinders making a big chunk of their Metzger-designed 1000 horses.  The sight and sound of a 917/10 returned to its stunning white, red, and black L&M tobacco livery literally made me weak in the knees.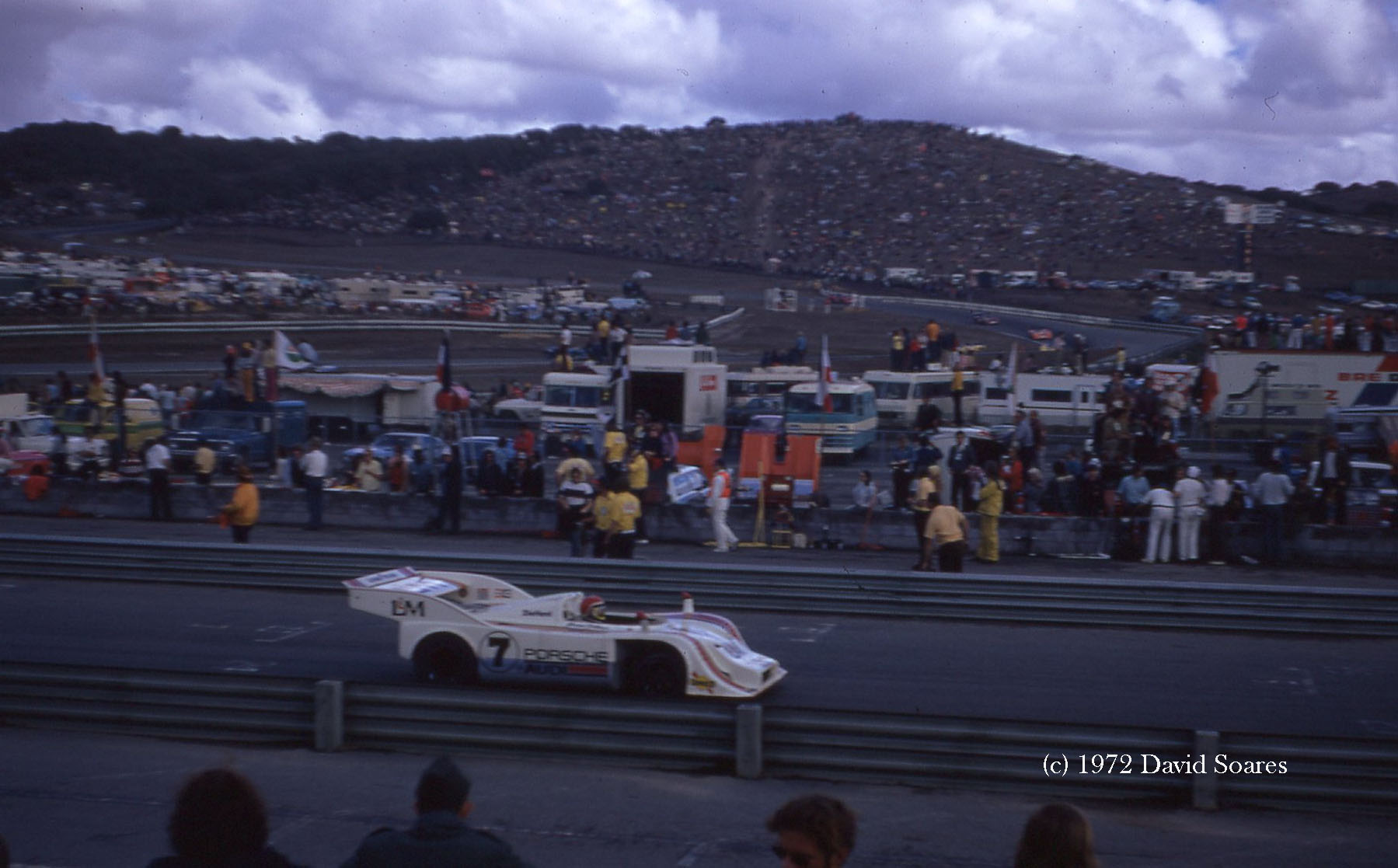 What was special about those Canadian-American Challenge Cup races?  The races were, after all, just races.  The reason that we turned up every year was to see what was going to come off the trailers.  The fields of Group 7 were incredibly diverse.  Jim Hall introduced wings and sucker-cars for Hill and Elford; Gordon Coppuck's papaya-orange Big Macs driven by Bruce, Denny, and Revvie were different every season and always better than the Trojan customer cars; Don Nichols' AVS Shadows were truly innovative; Eric Broadly's Lolas gave drivers like Surtees, Stewart, and Donohue something new and different; and Hans Metzger and Helmut Flegl changed the game with their 917 variants for Siffert, Donohue, and Follmer.  The amazing cars were reason enough to turn up, and in those days before Led Zeppelin performed at Bill Graham's first stadium show, thousands did.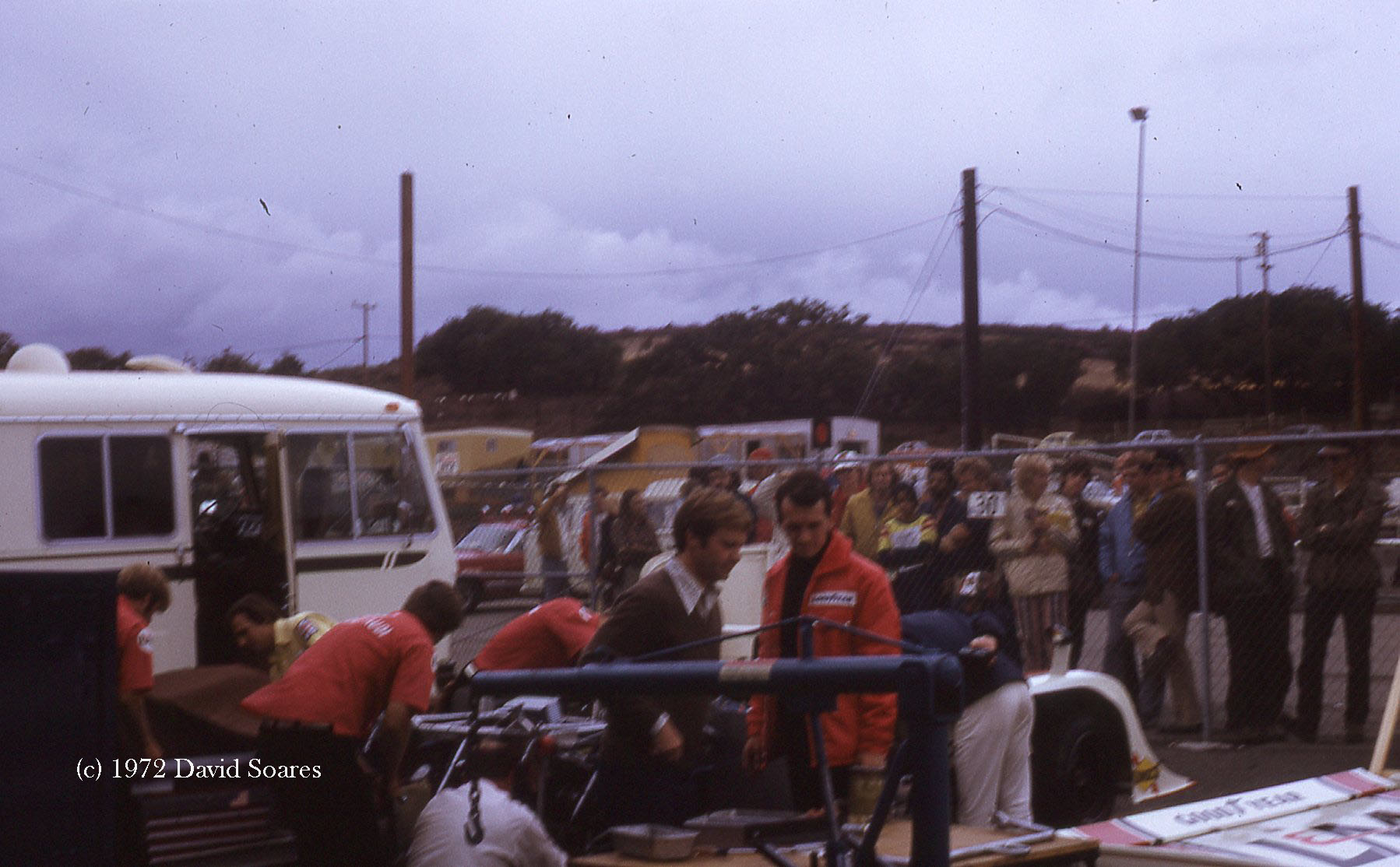 Most pundits have wanted to place blame for the demise of the Can-Am at the feet of Roger Penske and Mark Donohue, who with Metzger and Flegl developed 1972's 917/10 into the amazing 1200-horsepower 917/30, but I will have none of it.  The year 1973 was the beginning of a long global economic crisis linked to oil.  Nobody had the budget to go racing in the unlimited class, and gas-hog 8-liter Chevy's and 5.4 turbo Panzer's were far from politically correct when most Americans were lining-up for hours to simply pump gas into their Pintos.  The result has been decades of spec and consumption-based sportscar formulae which lack the pizzaz and diversity of the Golden Age of the Can-Am.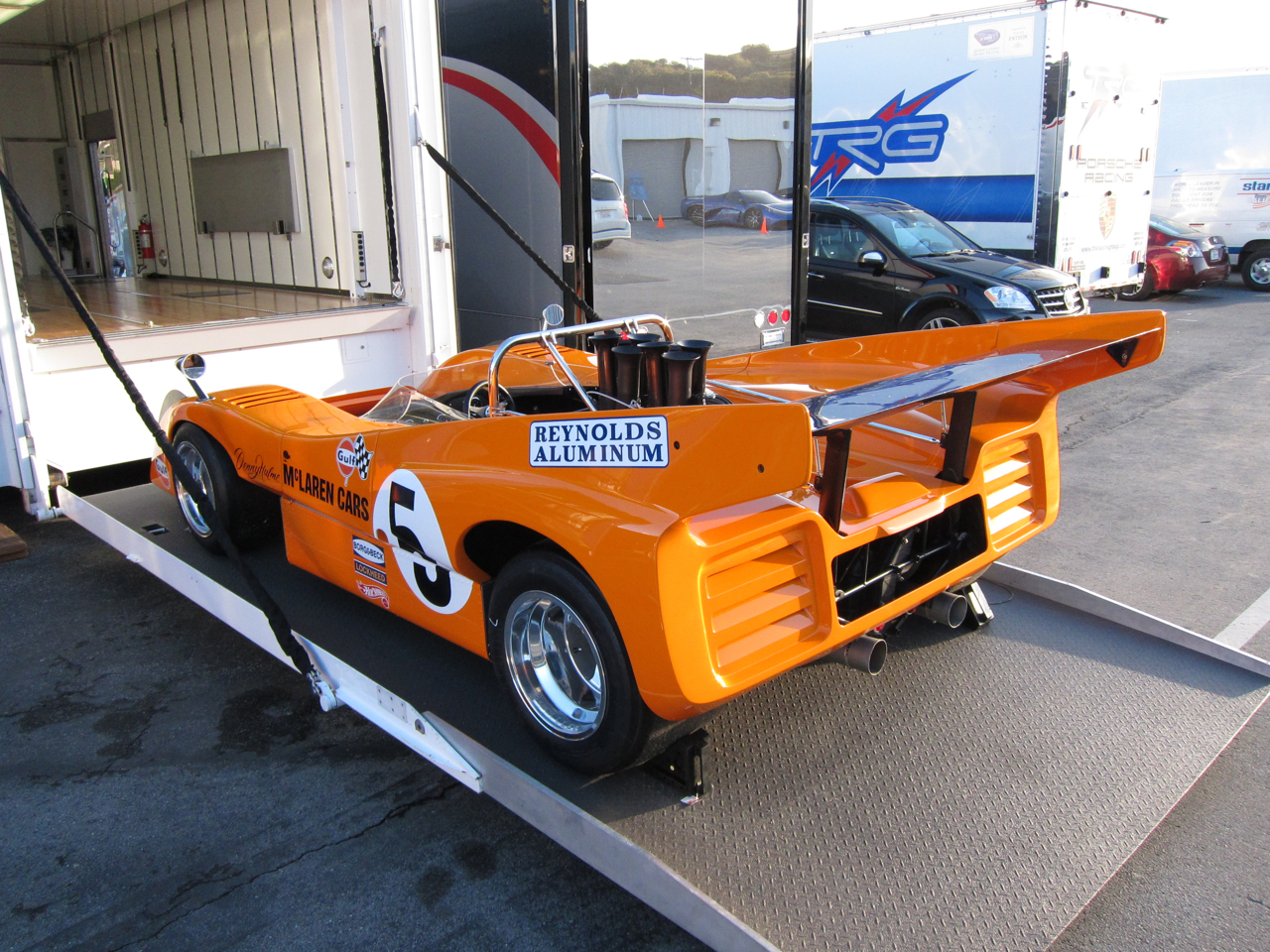 Today, with the takeover of the ALMS by NASCAR's Grand-Am subsidiary, we are again being fed more spec-formula pablum.  Close racing is promised, between the same cars and teams year after year.  No diversity.  No anticipation of seeing something new, different, and better.  The racing will be good, but if I want to see good racing I can watch the shit-boxes of the WTCC.  This is why Rich Guys lined-up transporters at Laguna to run a bunch of old cars rather than invest in spec-racers.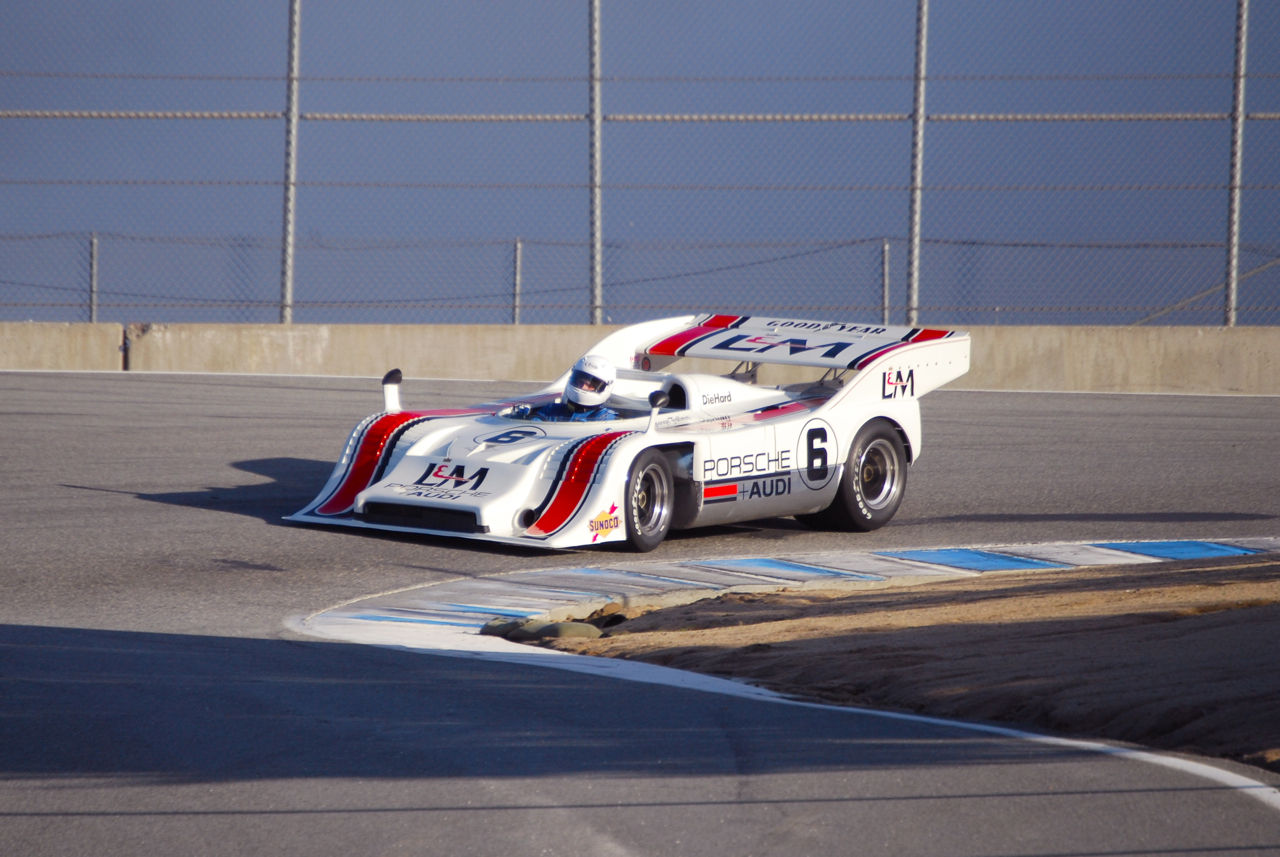 As Robert Plant crooned 40 years ago in Stairway to Heaven, "Ooooh, it makes me wonder."  Why can't we go back?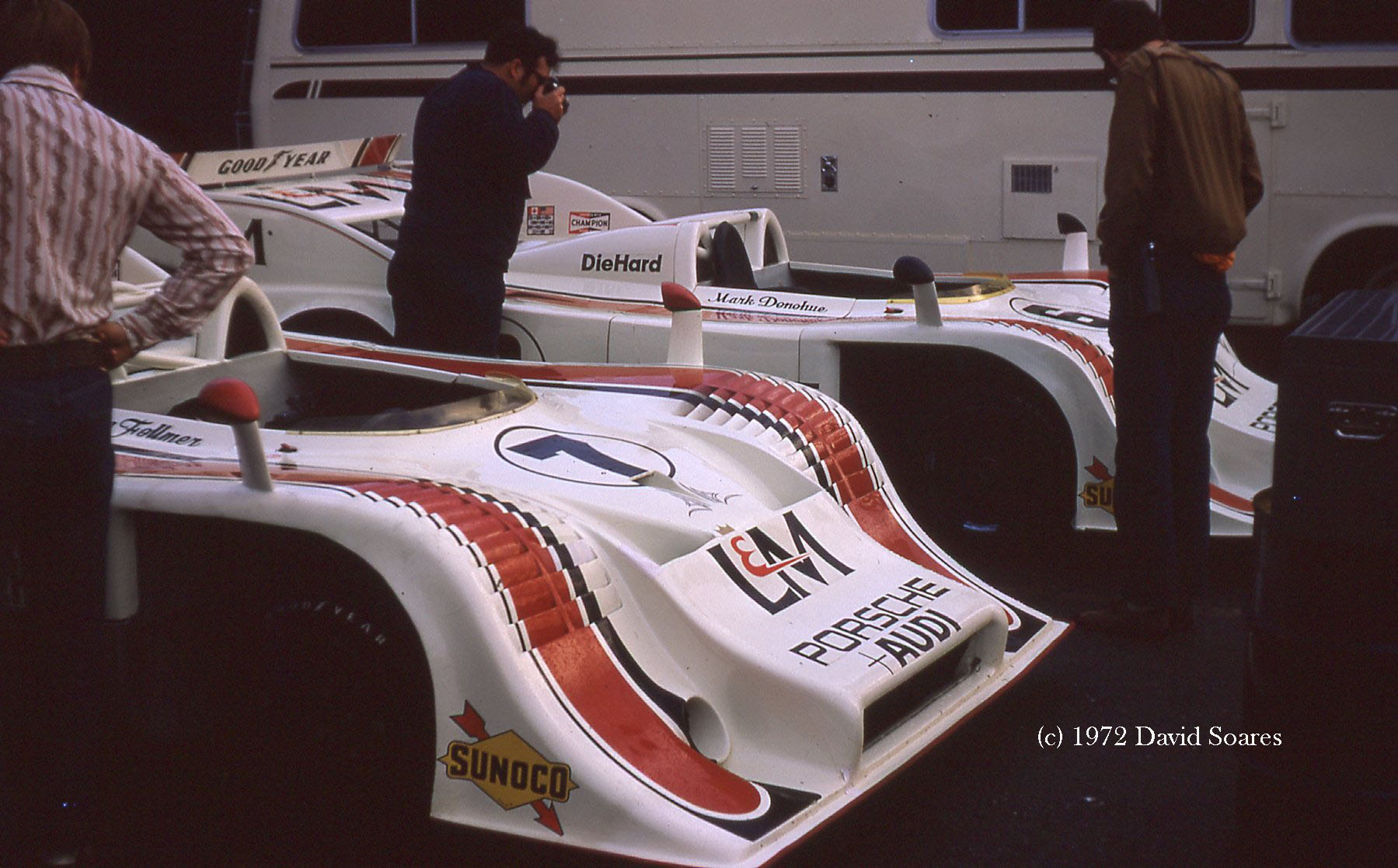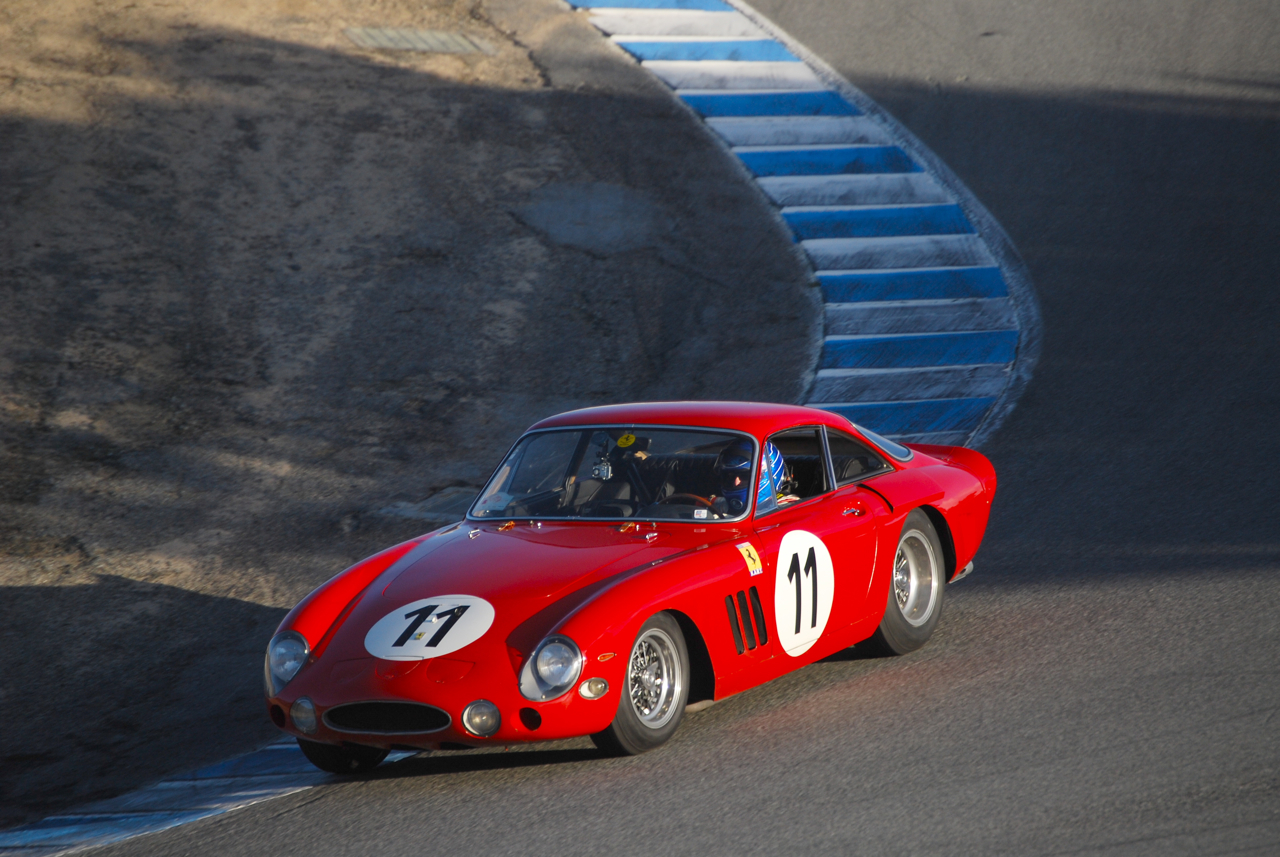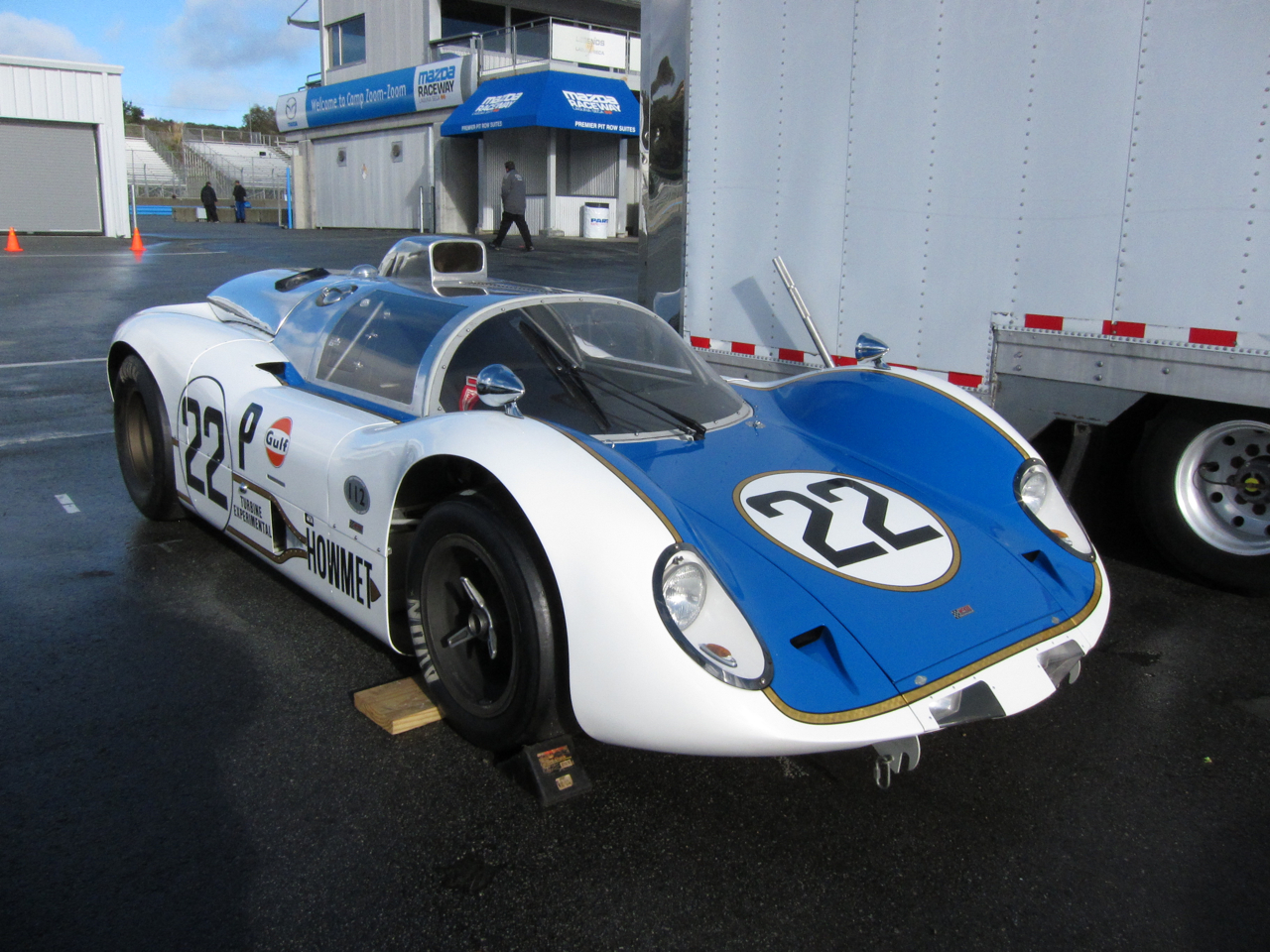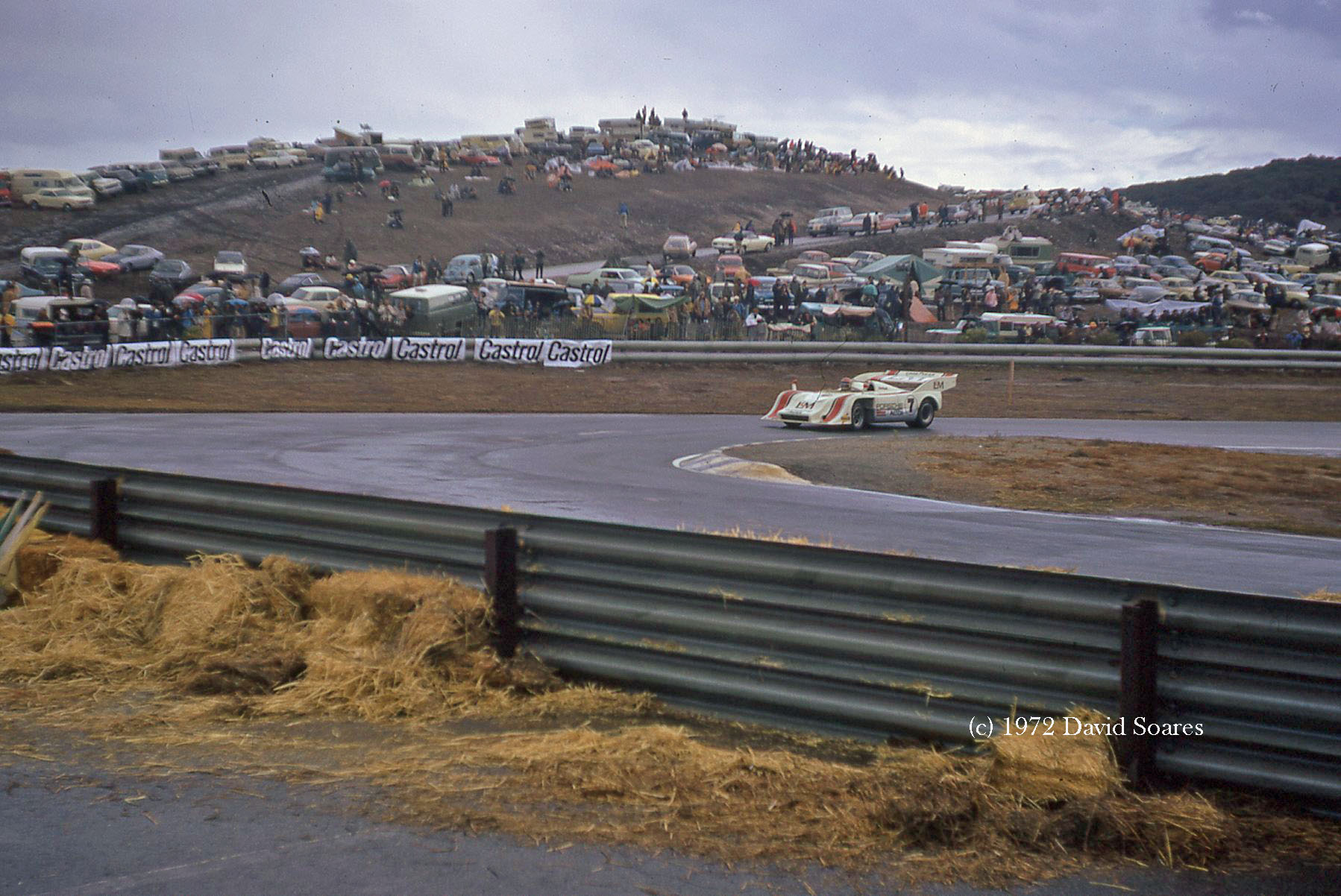 David Soares, January, 2013