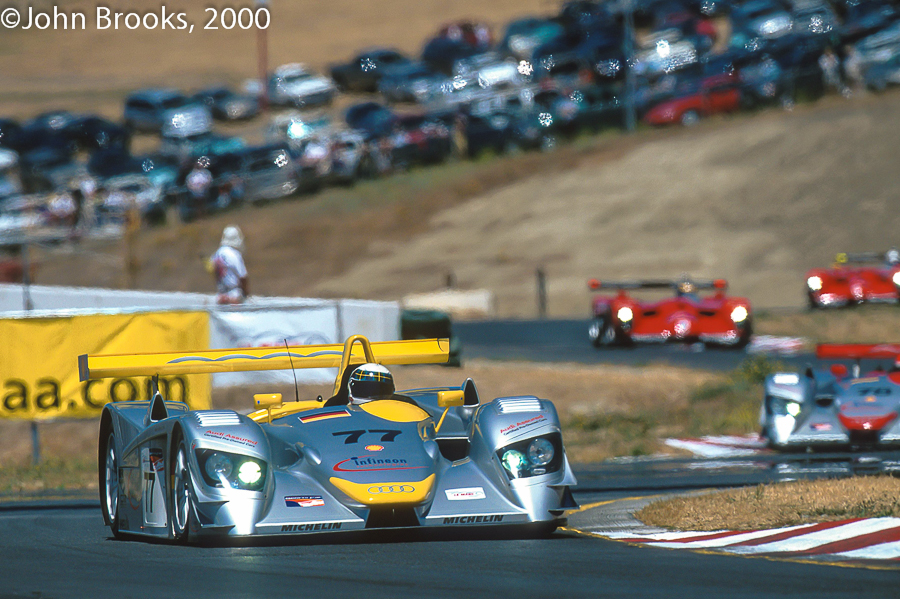 Every once in a while, if you are lucky, you witness a performance on the track that takes your breath away. For example, I look back to Sonoma County in July 2000. Allan McNish, still smarting from not being allowed to fight for the top step at La Sarthe, put on a display that crushed the rest of the field. By the time the Wee Scot handed over his Audi R8 to co-driver Dindo Capello, he had lapped the opposition. That list included two factory BMW V12 LMRs and two works Panoz LMP-1 Roadster S entries, oh and Emanuele Pirro in an identical R8. I struggle to remember such a dominant display.
Here is Allan on lap two already pulling away from the other Audi, with the Panoz pair shadows in the distance and who knows where the BMWs were?
Days in the Sunshine…………………California Dreaming.
John Brooks, December 2012