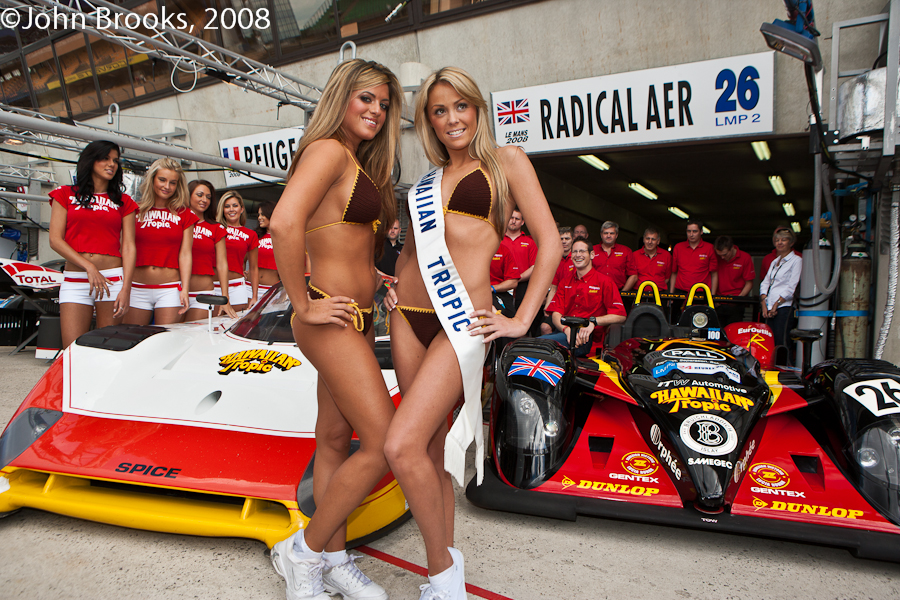 As I sit in my office trying to dream up ways of avoiding doing the jobs that are urgent, my mind wanders. Today it struck me that the Automobile Club de l'Ouest, normally great custodians of tradition, have casually let go one of the most popular elements of the great race over the past 30 years. I refer of course to the Hawaiian Tropic Girls.
Back in the mists of time when I first was granted a press pass for Les Vingt-Quatre Heures du Mans, one of the assignments that I had from the agency was to make sure I got some frames of the girls. Well as those of you who know me will attest I am diligent on such matters. The 1984 crop was a vintage one and very well recorded for posterity.
Fast forward to 2008. I got a request from Stuart Radnofsky to go down into the pitlane and shoot some girls around a car. Of course it being Stuart I knew that it was the HT crew.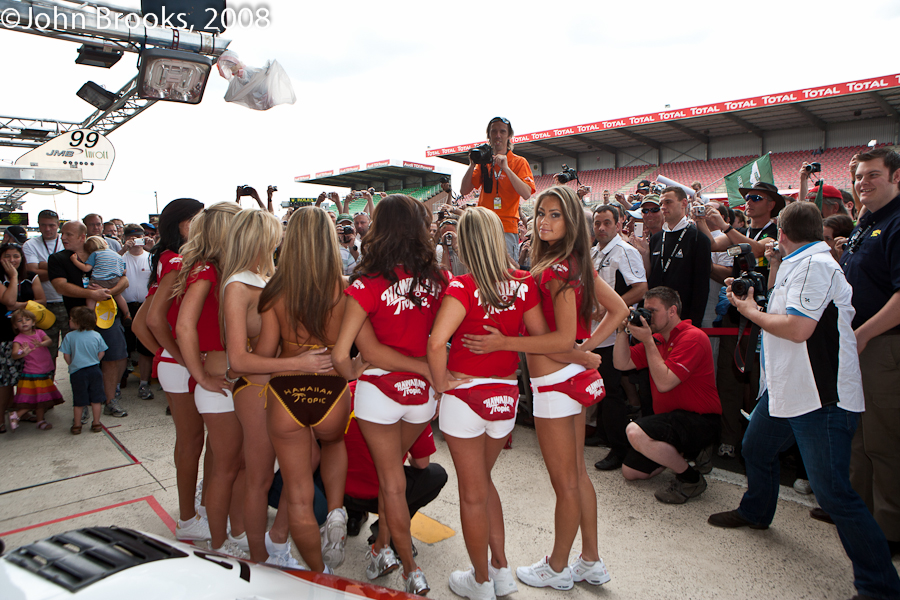 Oddly enough I had plenty of volunteers to assist me with this arduous task and I could have done with a squad of the SAS to keep the mobs at bay. Nevertheless with the cooperation of the Team Bruichladdich I managed to get material for the client.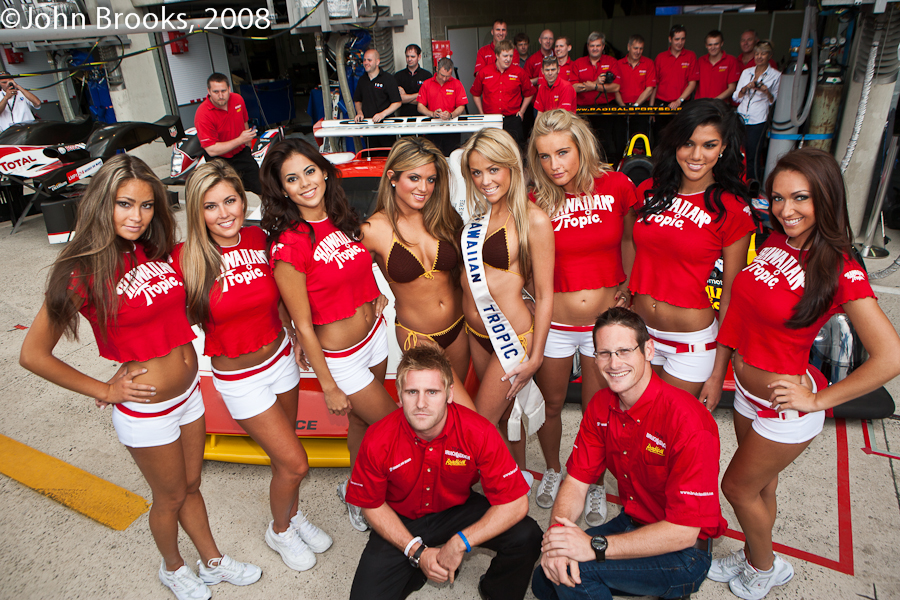 I am normally ambivalent when it comes to grid girls at the races. Sure they are for the most part easier on the eye than the mechanics and drivers……and let's not mention the media……but the spectacle of middle aged guys drooling over pretty girls half their age is repellent and pathetic in equal measure…….you know who you are, so stop it now!
But the Hawaiian Tropic Girls were different, here was a tradition that stretched back into the last century, they should be returned to La Sarthe in time for this year's contest. And yes, I did get paid to shoot the girls….Living The Dream? Oh Yesssss.
John Brooks, January 2012