Sometime early in 2000 I got a call from the Stéphane Ratel Organisation requesting my attendance at a test session at Valencia, something special was going to be revealed and their regular ace snapper, Peter Fox, was off at a Grand Prix. So I got the chance to hang out of the back of a car and burn through a few rolls of film with the elegant 550 and the mighty Marcos LM600 with Cor Euser at the wheel (who else?) as my subject – happy days.
The new Ferrari 550 Millennio looked the bollocks but turned out to be bollocks in the performance stakes. Stéphane had invested in the new car through GT Racing Developments along with the driver Jean-Denis Délétraz but their efforts came to naught.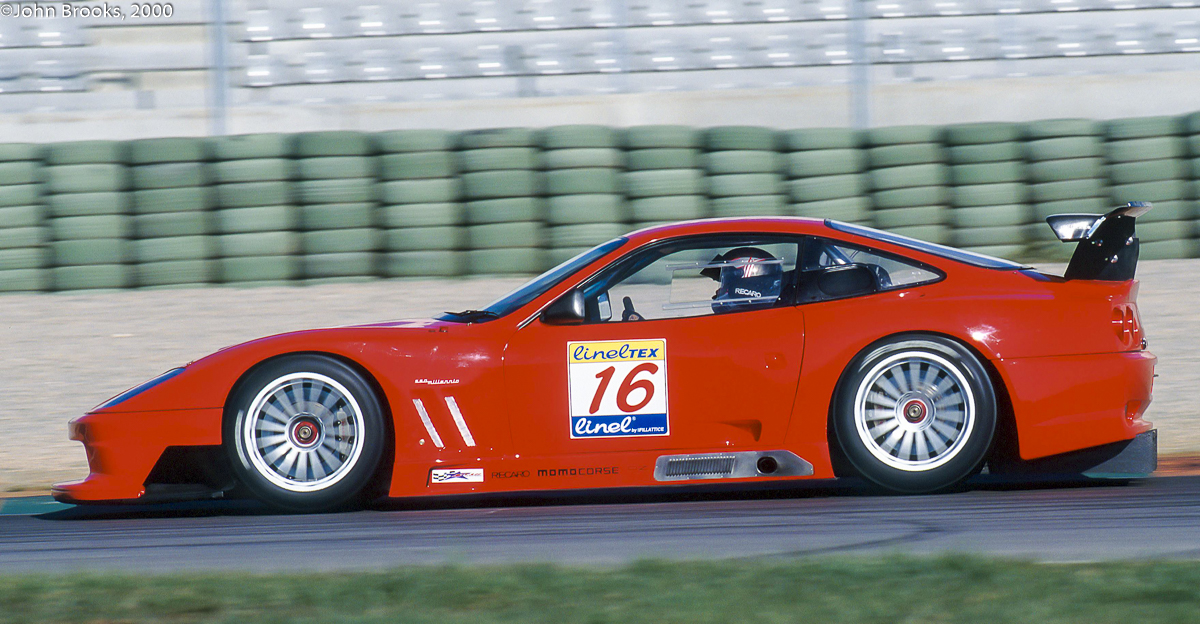 Stéphane still regards the money lost on the project as well spent as it encouraged Ferrari and others to get involved in GT1 racing, thus cementing the recovery of the Championship that had nearly foundered in 1998 when AMG Mercedes whitewashed Porsche in an expensive, one-sided contest. The Ferrari 550 Maranello would have to wait a few years for its day in the sun when finally Prodrive got to grips with the project at the request of Frédéric Dor. Victories at Le Mans and Spa 24 plus an impressive list of other successes for the last of the racing front-engined V12 Ferraris all sprang from the unpromising beginning one day in Spain.
John Brooks, August 2016