I wrote this nearly two months ago in the aftermath of the great race, it has since mouldered in an editor's in-box, neglected, unpublished and unpaid. Bollocks to that, I will post it now for those who are interested, though I am told that the final story still has one great twist that will see the light of day soon.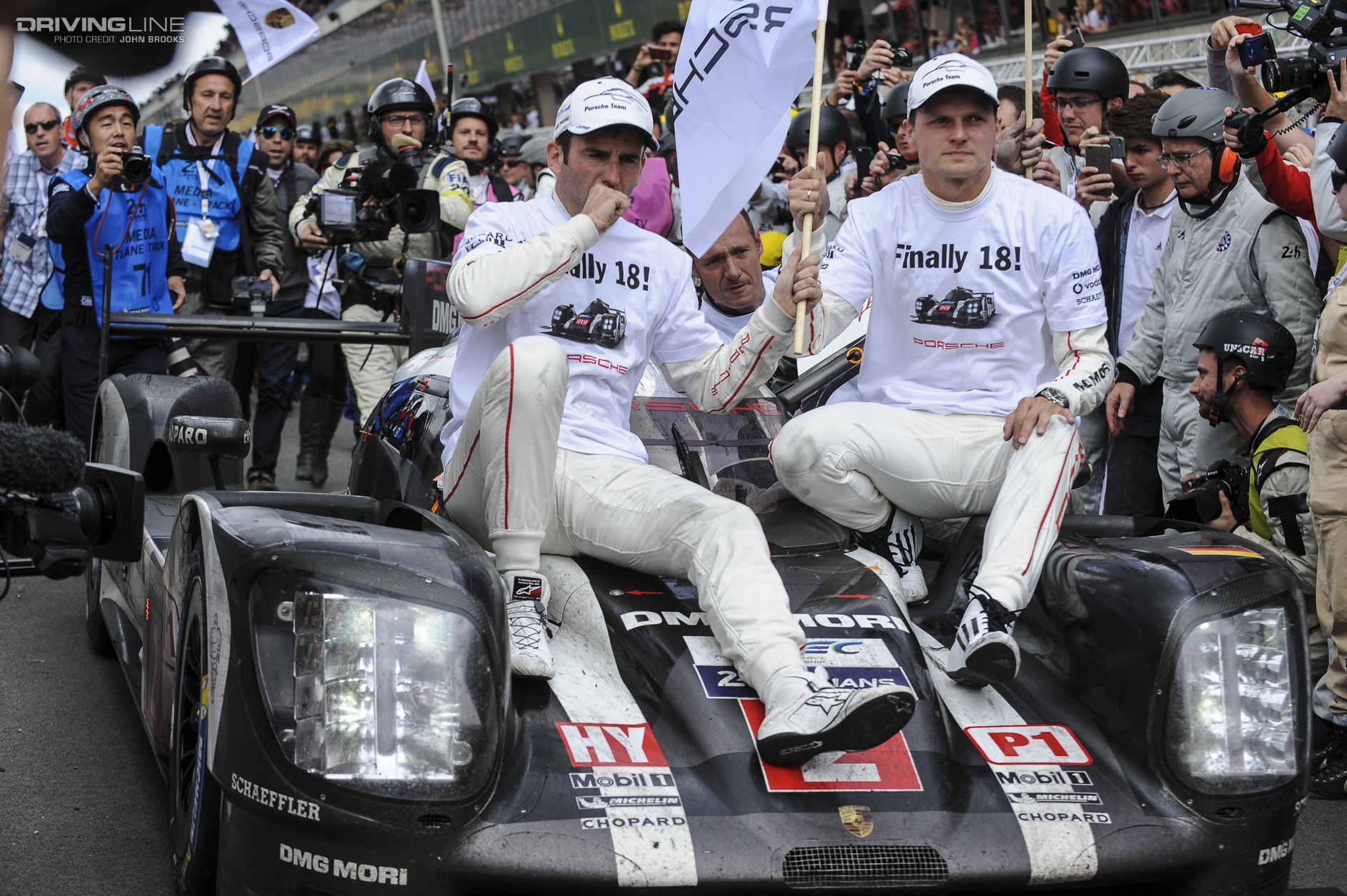 After nearly 40 years of covering the Le Mans 24 Hours I thought I had seen it all. In 1978 I witnessed Renault crush Porsche in an emotional performance driven by patriotic French fervour. Vive La France indeed! I saw Porsche regroup to dominate the 80's till the return of Jaguar to La Sarthe with their amazing victories in '88 and '90. The scenes of celebration by the well refreshed Brits were so extreme that the authorities passed a law announcing grave sanctions against "facteurs de trouble et aux recidivists"  who disturbed the dignity of great French sporting events, well that was my card marked.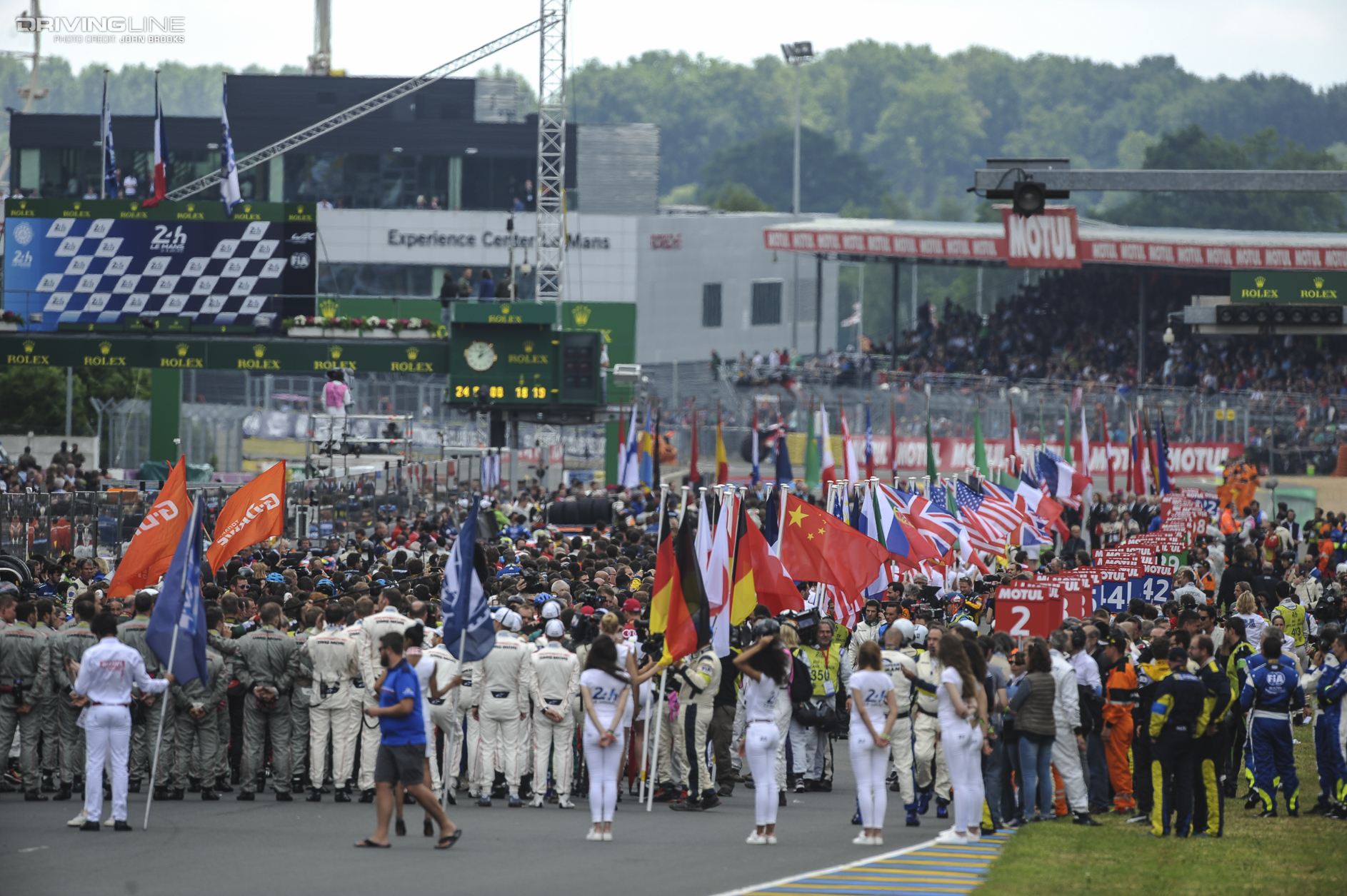 The 90's saw the race almost disappear courtesy of the machinations of Ecclestone and Mosley, who had complete control of the FIA, but somehow the ACO held firm and since Audi arrived in 1999 the future has looked brighter and brighter. The current rules package of hybrid technology for the front-runners brings the Le Mans 24 Hours back to the vanguard of developing automotive solutions to the question of personal transport in the 21st Century.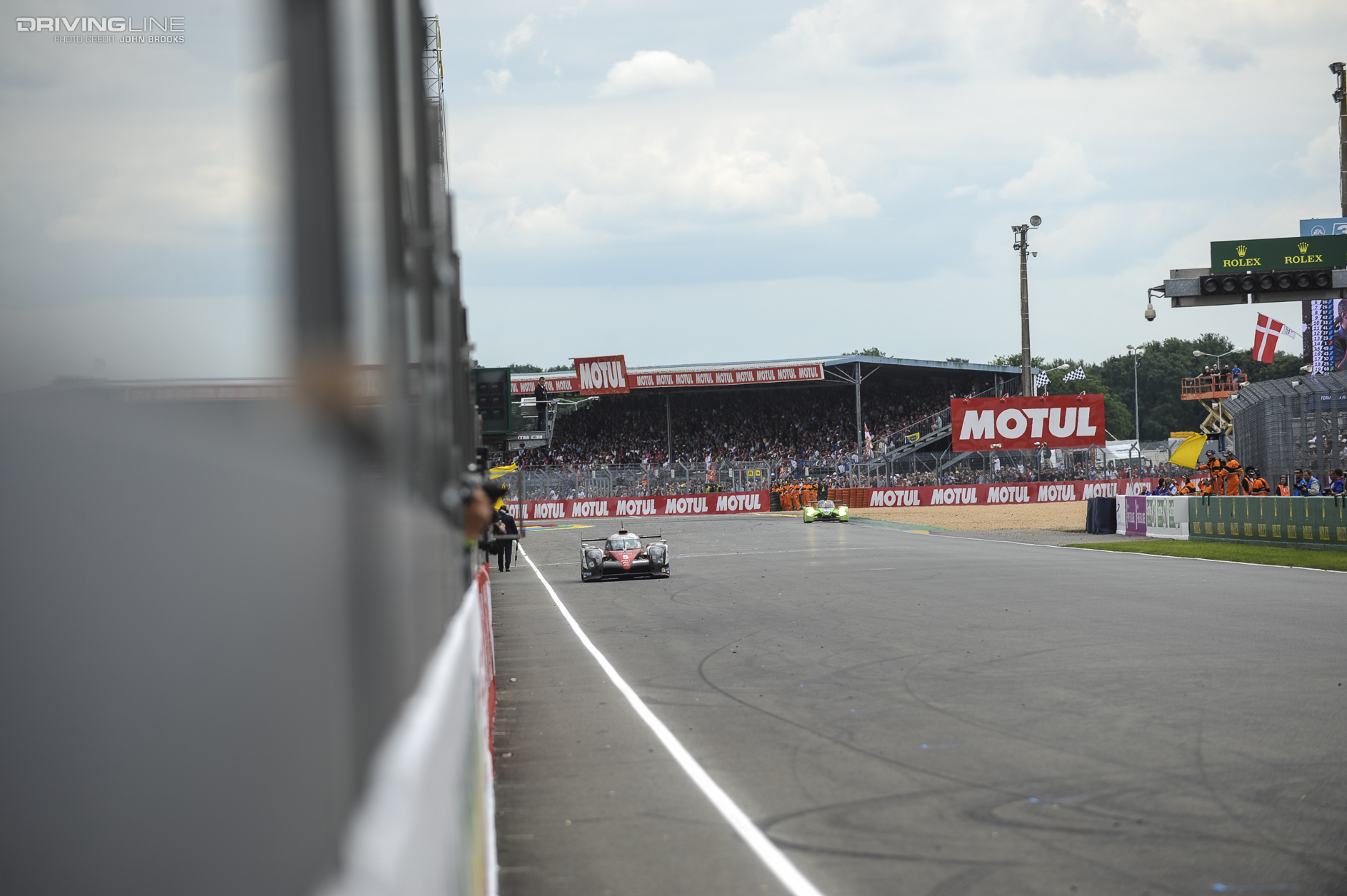 During my time at La SartheI have seen dull races, exciting races, close races, sometimes all in the same year. But I have never seen a team come so close to the prize they have chased for 31 years and fail on the last lap. Cruel and heartbreaking for the team does not do this situation justice. Toyota had earned their victory the hard way out running both Audi and Porsche for 23 hours and 57 minutes, unfortunately as everyone knows the #5 Toyota TS050 with Kazuki Nakajima at the wheel stopped just just after crossing the line for the final lap. The Toyota had been losing speed during the penultimate lap, with the problem being a failing turbo that caused the systems to shut down, stranding Kaz on the start/finish straight.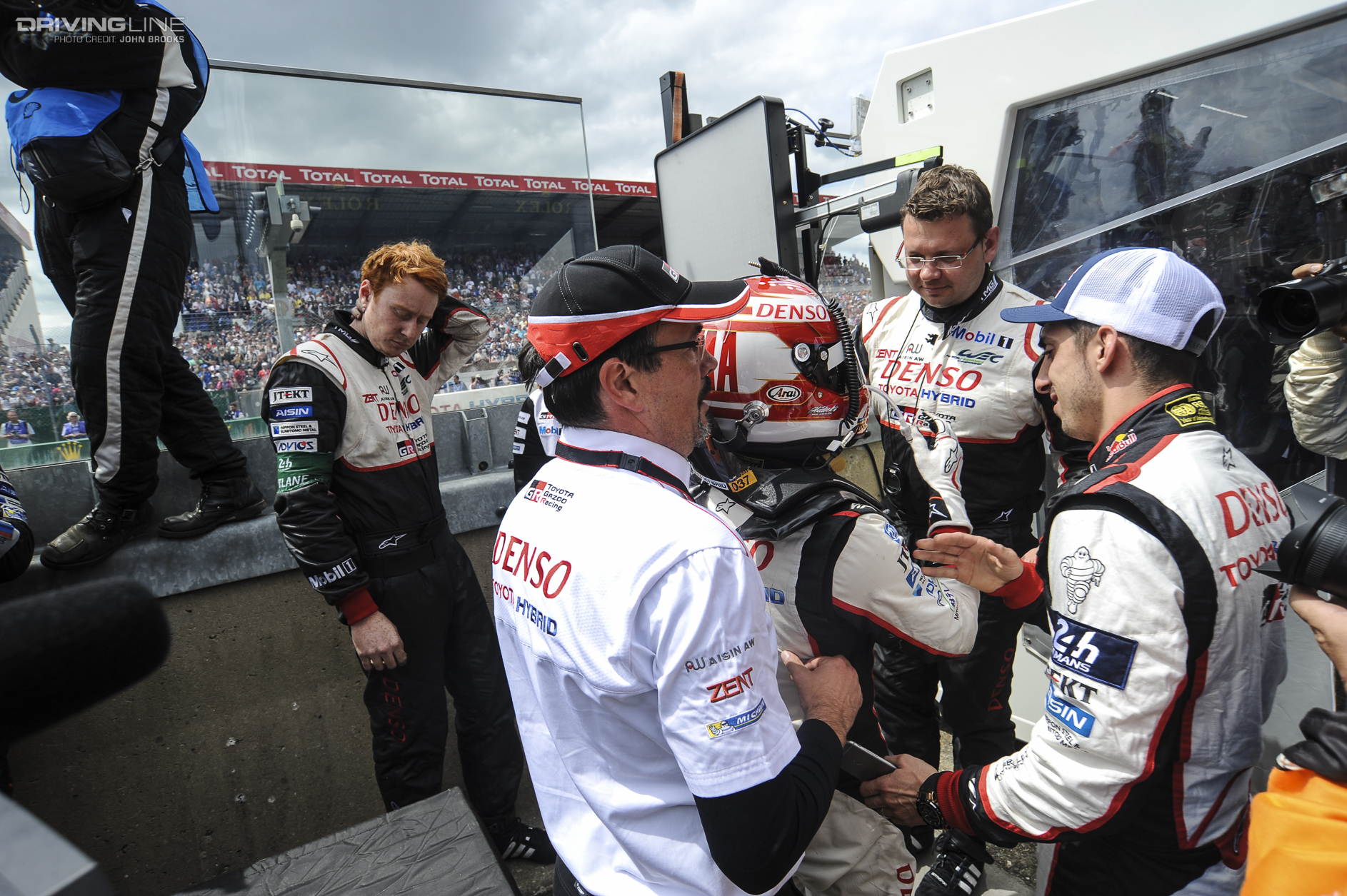 Eventually the stricken car was fired up after some desperate work to over ride the electronics and the car crawled round to complete the race, this took over 11 minutes, way over the time limit of 6 minutes for the final lap. As a consequence, and adding insult to injury, the Toyota was excluded from the results as a non-finisher, the disaster was complete.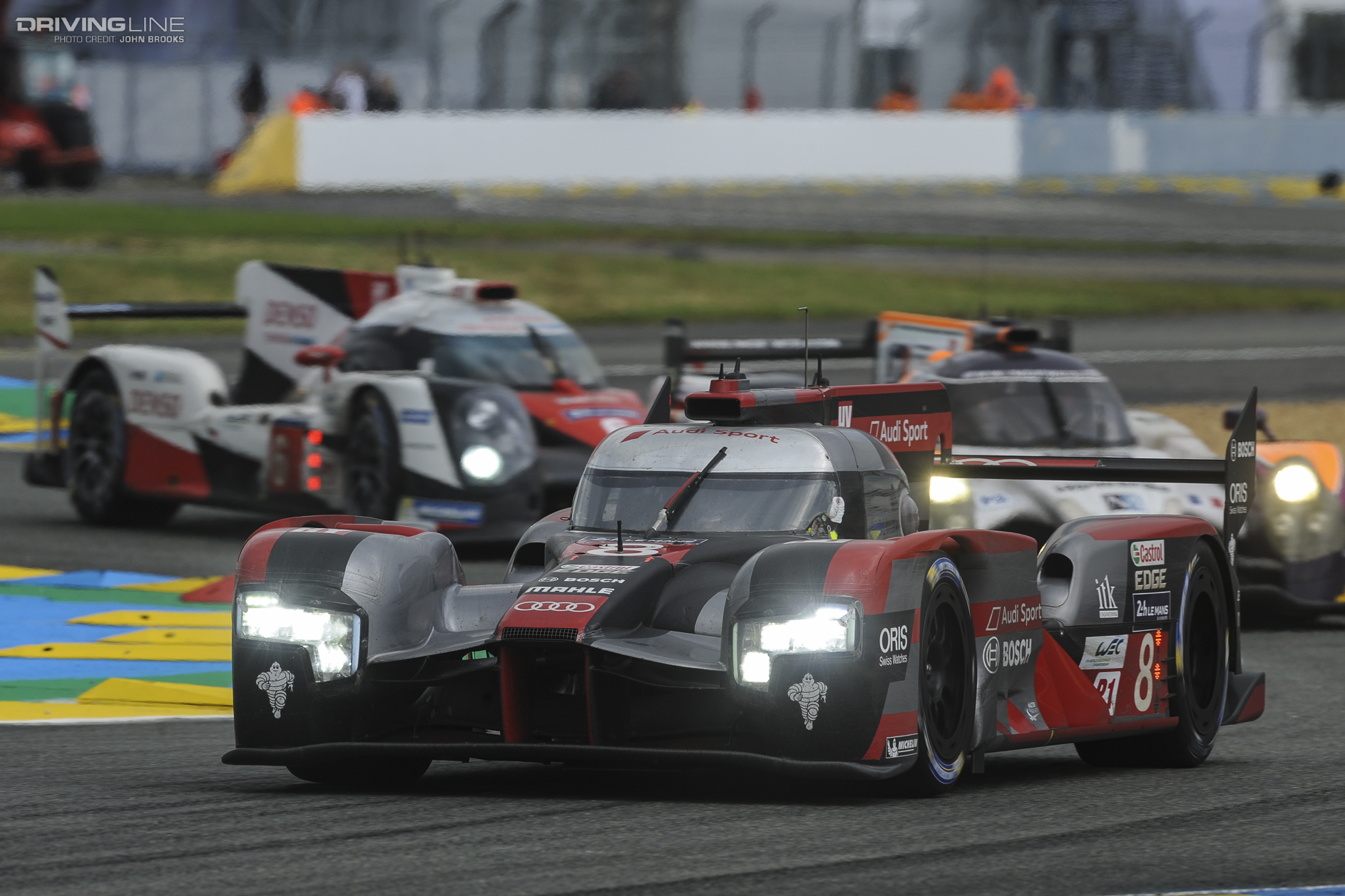 There were scenes of misery in the Toyota pit as the impact of being so near and yet so far from victory began to hit home. There was some comfort to be had in the reaction of the Audi and Porsche teams, who truly understood what had been lost by their Japanese rivals. Perhaps this respect was best articulated by Oliver Jarvis, the Audi driver whose car inherited a podium position after their rival's demise.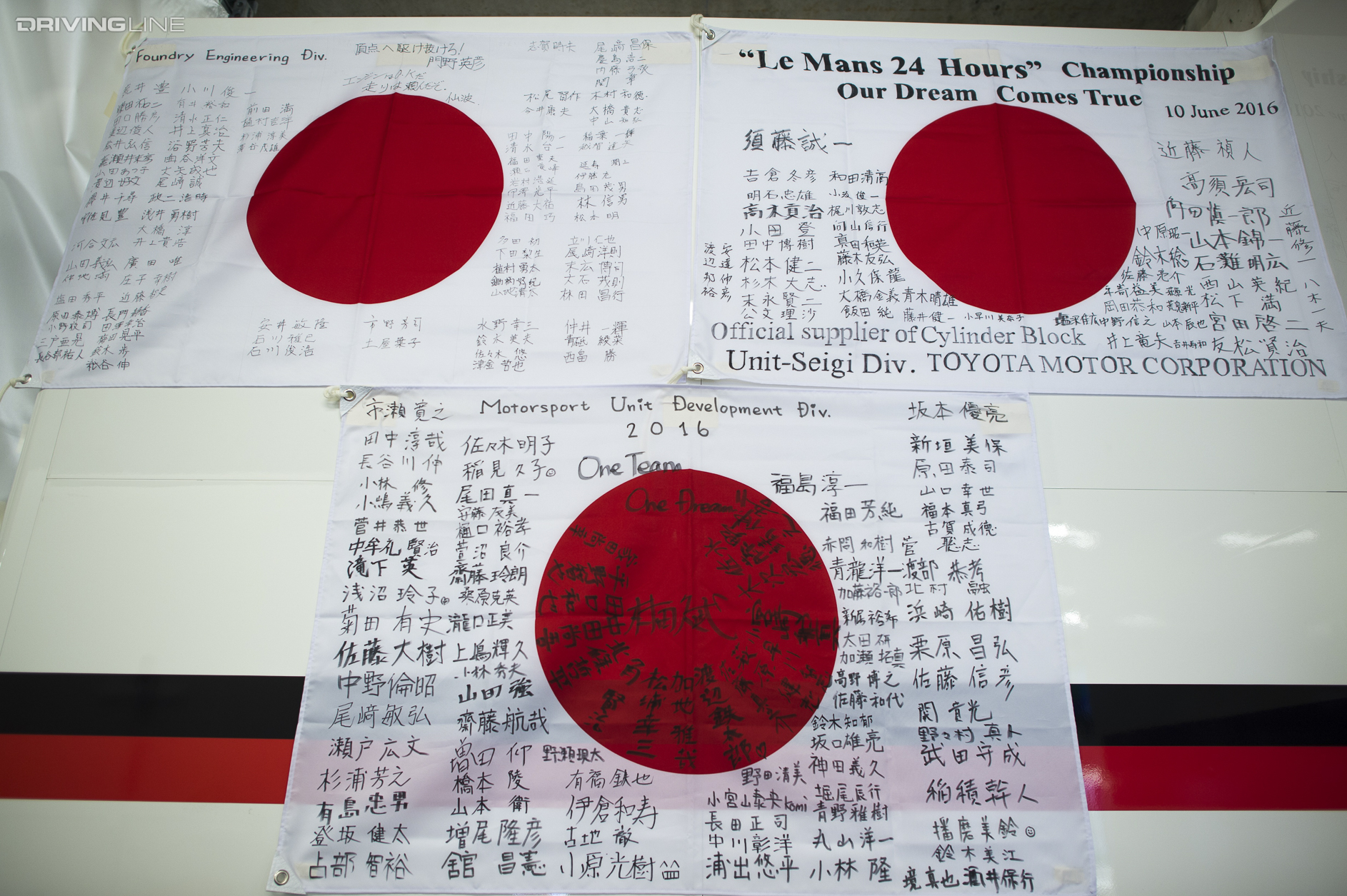 "I'd much rather not be on the podium to see the Toyota guys up there instead. It's a horrible way to finish. It's not what anyone wanted to see, they deserved to win. But at the end of the day, it's a 24-hour race and you have to make sure you make it to the finish. It's a strange feeling. We're up there on the podium and it's important for the Championship, it's a reward for all the hard work, but it's not the way we wanted to achieve it. You always know something can go wrong but you'd like to think that if it's going to do it, it happens a couple of hours before the end, not three minutes. I can't even imagine how they feel. We were absolutely gutted in the Audi garage and it's not even our car. It's going to take them a long time to get over that, if ever. Le Mans is a race that you can do a hundred times and never win it, and they were so, so close."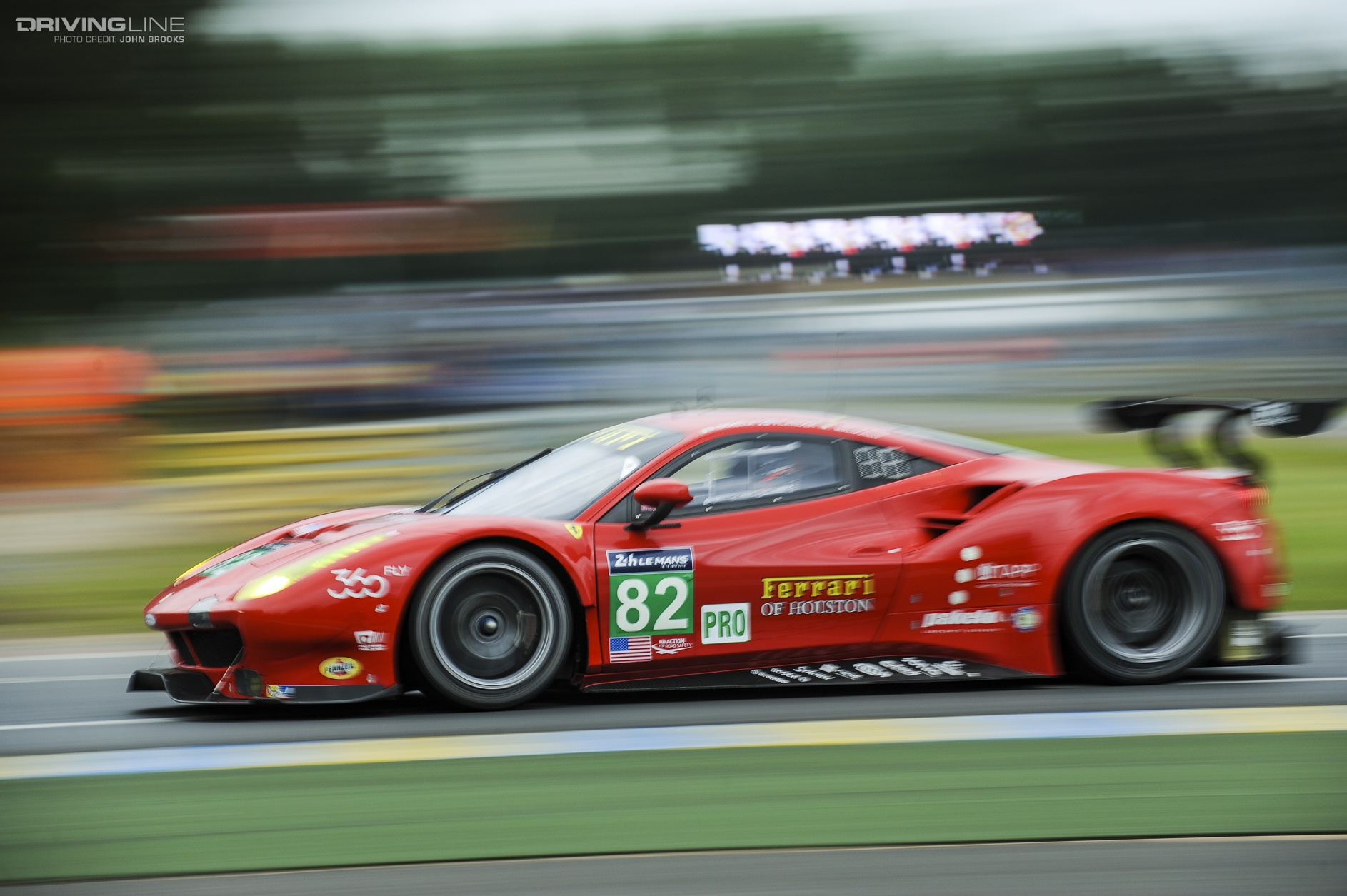 This was sportsmanship of the highest order, a complete contrast to the unsavoury behaviour of Ford towards their Ferrari opponent in the GTE PRO arena. (I wrote about that classless episode HERE) That being said Ford will go down in the record books a 1-3-4 finishers in class, a significant achievement on a par with anything they have managed in the past. Ford read the rules, built a car to win, then executed their plans with skill and precision, few teams ever match that level of performance against such strong opposition. So a big salute to all involved, it was a case of mission accomplished, the end justifying the means.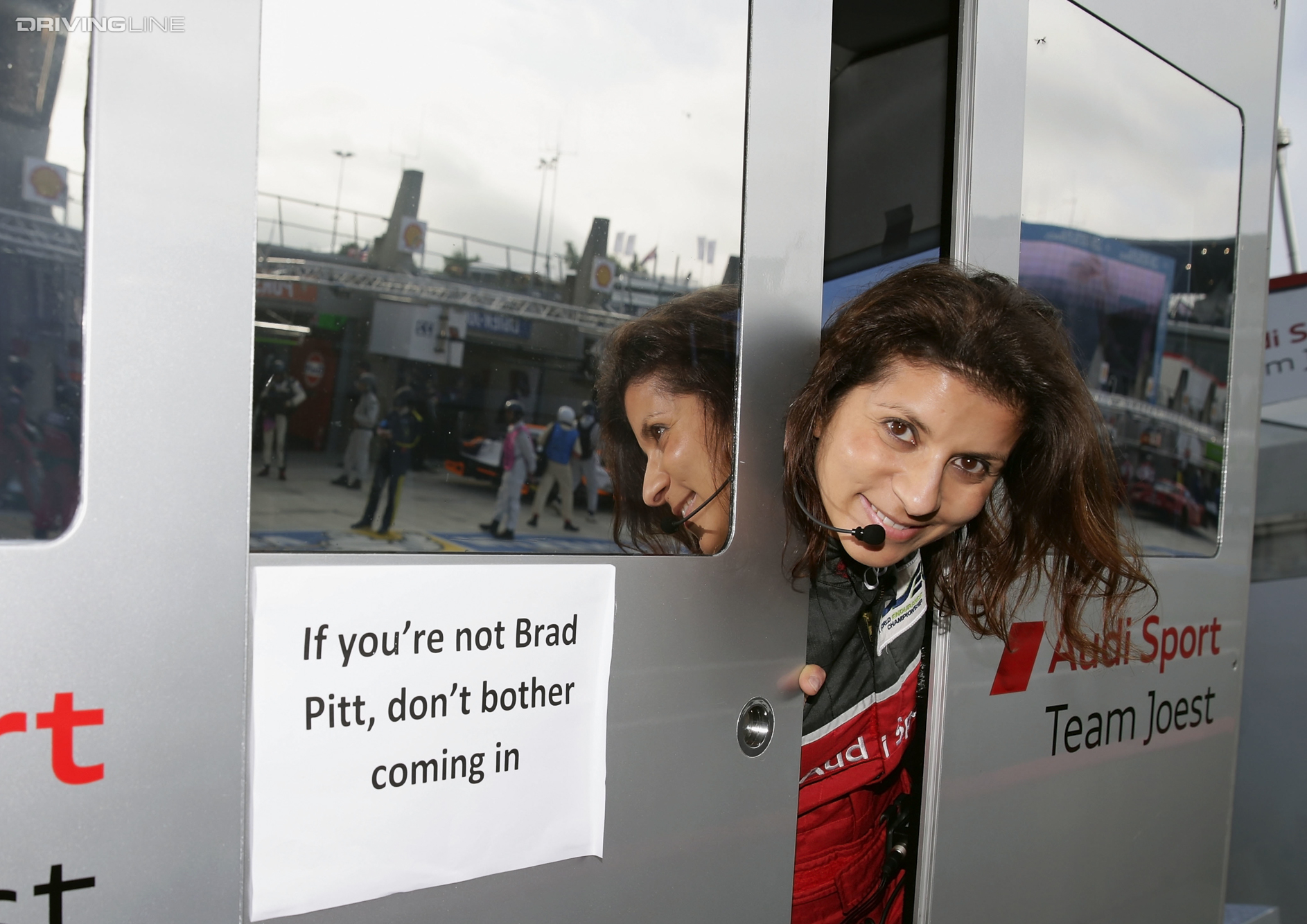 A sure sign that the Le Mans 24 Hours is a world class event is the presence of stars of screen and sport, everywhere you looked there were celebrities wanting to get a piece of the action. Brad Pitt had the honour of waving Le Tricolore to get proceedings underway; also in attendance from the ranks of Hollywood were Keanu Reeves, Jason Statham and Jackie Chan. The latter having an share in one of the teams competing, Baxi DC Racing. A Hollywood regular at Le Mans, Patrick Dempsey was not driving this year but was supporting his team Dempsey-Proton Racing, it was a case of stars and cars.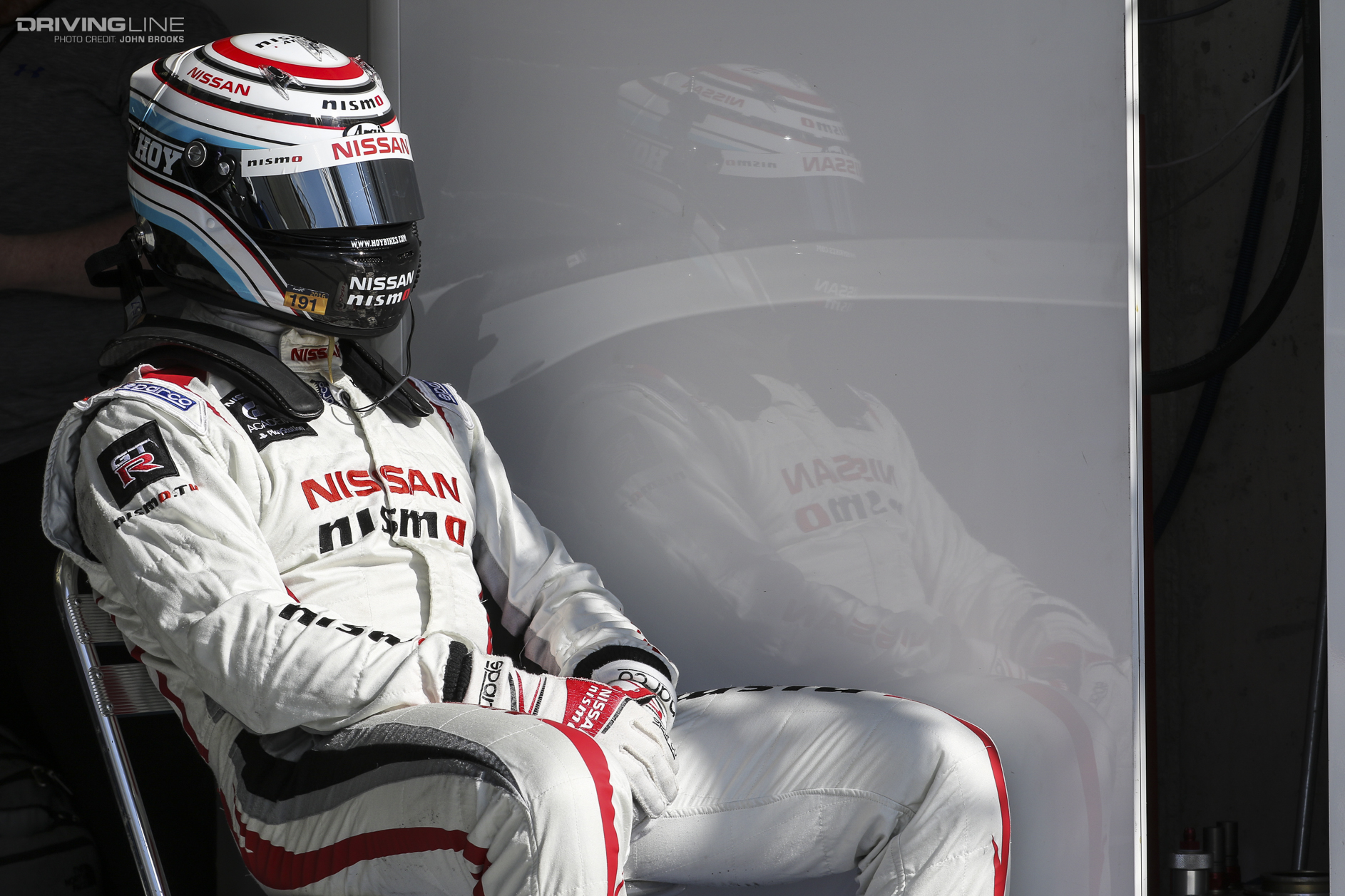 From the wider world of sport two drivers stood out. Fabian Barthez, the great French footballer and one of the 1998 World Cup Winners, now has his own team in association with ex-Grand Prix star, Olivier Panis. Racing a Ligier JS P2 Barthez finished a fine 8th in the LM P2 class. Another star was ex-Olympian, Sir Chris Hoy, winner of no less than six Gold Medals at three Olympics. Since retiring from competitive cycling after the 2012 London Olympics Hoy has embraced motor sport and fixed his aim on racing at Le Mans. This year he achieved his ambition, like Barthez driving a Ligier JS P2, though he finished five places behind his fellow sporting legend.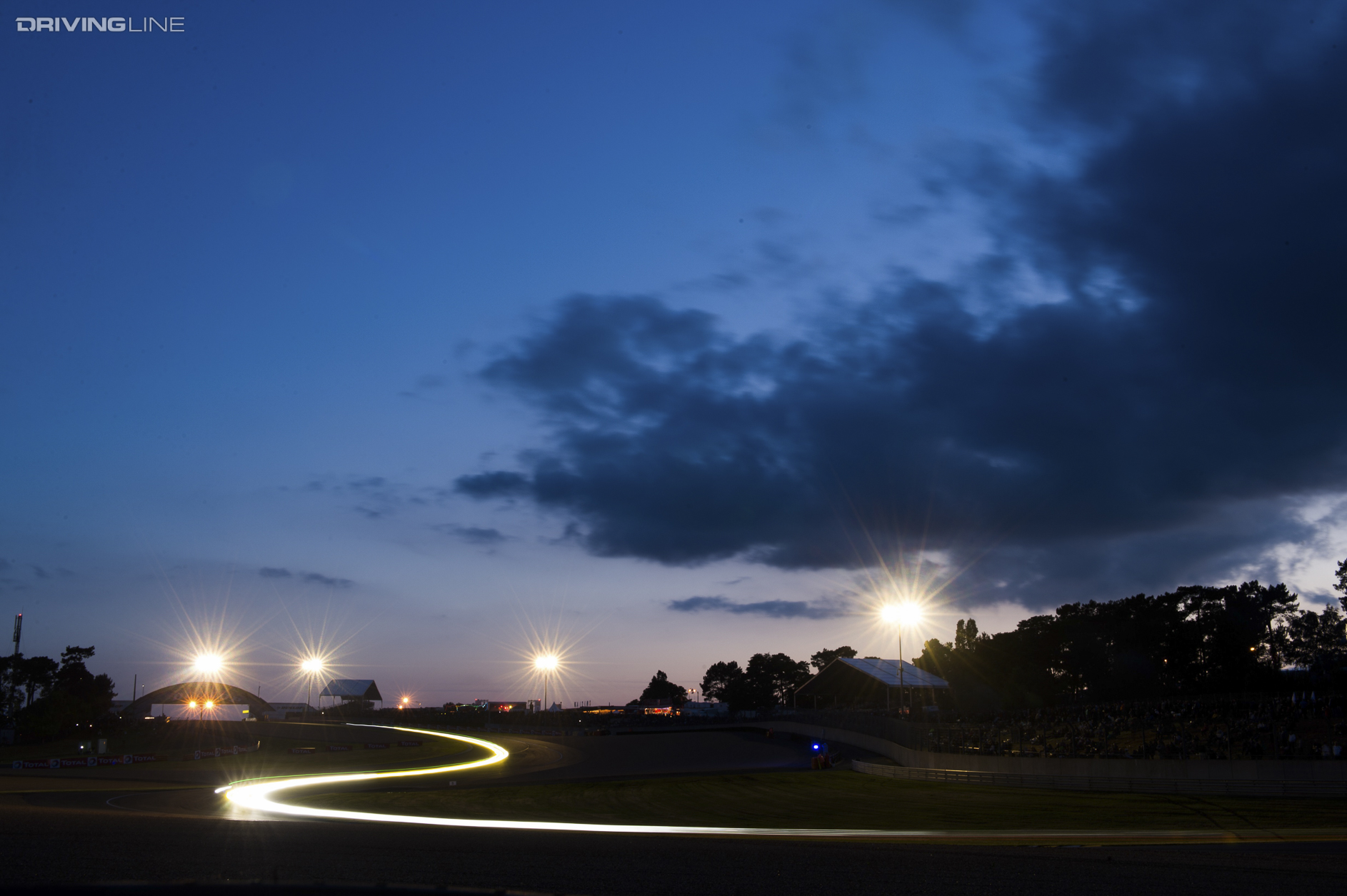 It would be true to say that all 179 drivers who started the 2016 Le Mans all climbed some kind of personal Mount Everest, it is that kind of race and that kind of place. But, as Orwell observed, "All Pigs are equal, but some are more equal than others……" I also doubt that anyone on the grid would contend that they climbed a higher mountain than Frédéric Sausset, whose tale is both astonishing and inspirational.
Astonishing in that Sausset is a quadruple amputee, a deadly infection after a simple scratch back in 2012 led to the loss of his limbs. Instead of indulging in self-pity this catastrophe inspired him to self-belief and an ambition, he would drive one day in the Le Mans 24 Hours and he has made this goal his focus since then.
When this project was announced there were many, like myself, who questioned the wisdom of the whole affair. I was wrong, it was humbling and inspiring to witness at close quarters the strength of character displayed by Sausset, his family, friends and supporters. I doubt that many of us would match the determination and sheer guts, I know I could not. Sausset completed five stints and ran at a reasonable pace and made it to the finish despite being delayed by clutch problem, it was a victory for the human spirit.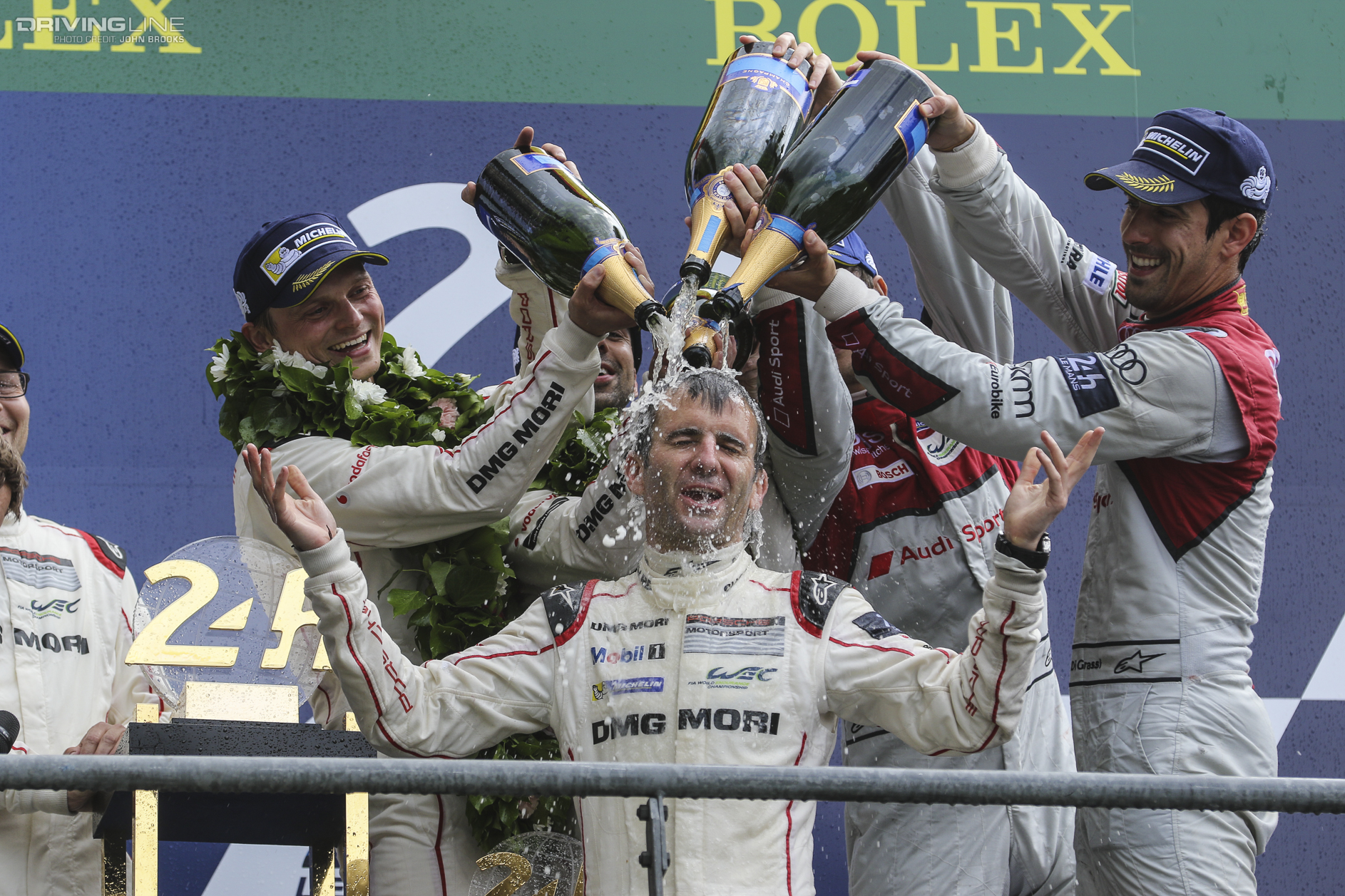 The 2016 Le Mans 24 Hours will go down in history as one of the great races in the rich tapestry of this event, dating all the way back to 1923. Roll on June 17-18th 2017………..I can't wait for the next episode.
John Brooks, August 2016