Kerry Morse dropped me these lines regarding the murderous deeds that happened in Paris yesterday. I am currently bound for Maastricht and unable to access my archive. However, his words need publishing and I will add more photography in due course.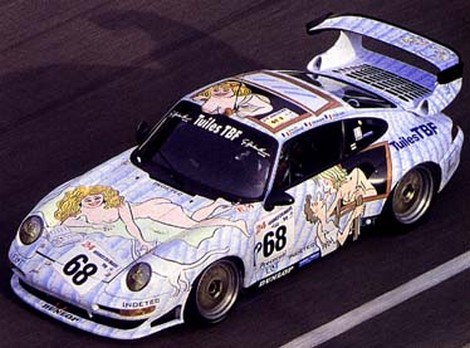 Any tragedy is driven home when one has the slightest memory of an individual.
One of the twelve murdered in Paris was Georges Wolinski, aside from being a brilliant artist, he was responsible for several art cars that ran at Le Mans among other venues. The GT2 that was one of his most recognizable canvases is among the most loved of all Porsche models.
Wolinski's art will always be remembered……
Kerry Morse, January 2015