A while back The Special Correspondent travelled up to Stoneleigh for the latest edition of Race Retro. As ever he spotted a few gems hidden away amongst the sheds……………so Rare and Interesting it is…………………
The exhibiting club did nothing to enlighten their visitors about the cars on their stand but in fact the two Triumph TRs have important competition history. I am indebted to my good friend Rob Rowland, the former TR archivist, for giving me corrected information on them. This TR3 is an ex-works factory car driven by Annie Bousquet and Jo Ashfield in the 1956 Midnight Sun Rally to 13th in class.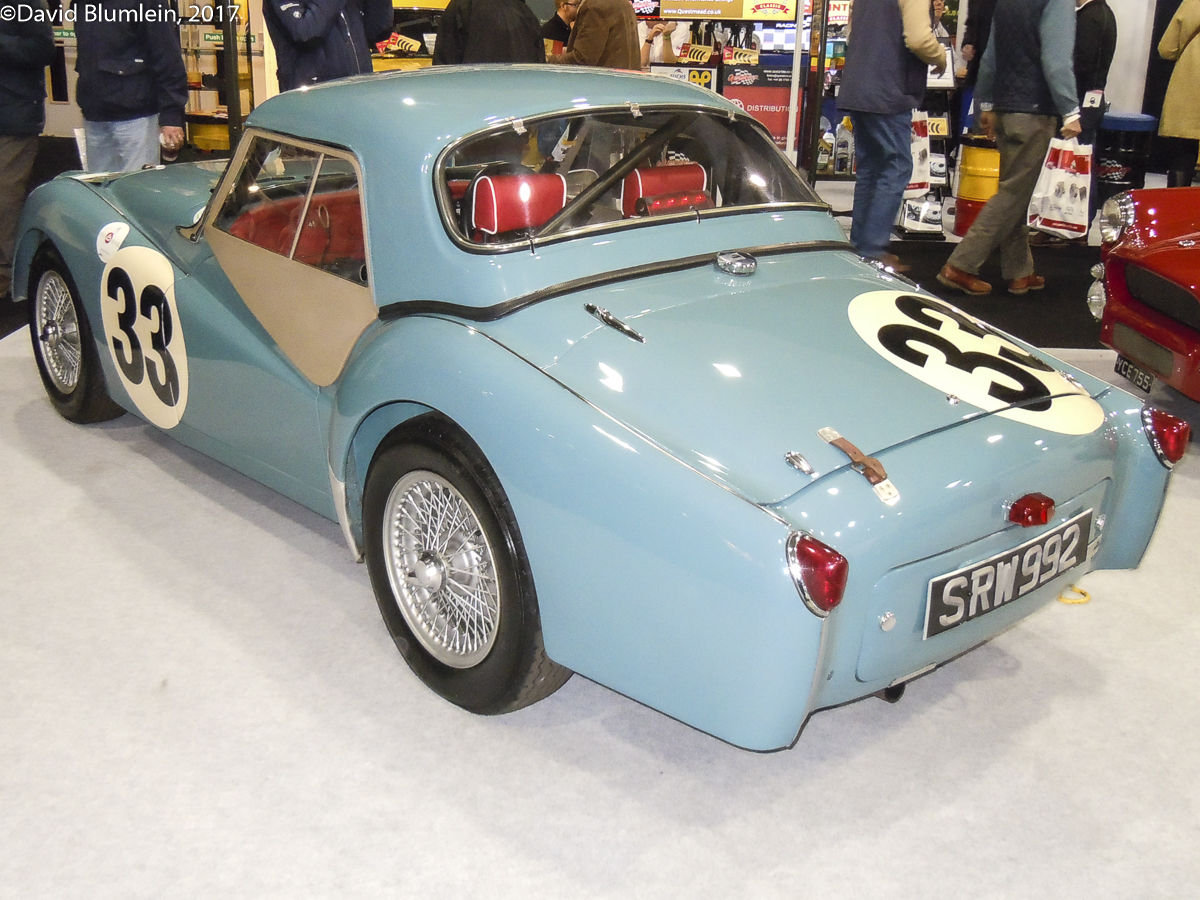 A month later Tom and Anne Wisdom took it on the Alpine Rally, came 5th in class, winning an Alpine Cup. The car was then prepared with two other TR3s as factory entries for the 1957 Sebring 12-Hour race where it finished 21st and second in class, driven by Bob Oker and Ed Pennybacker.
This TR4 also has Sebring history. It was one of three selected at random from a shipment to the U.S.A. by Kas Kastner and race-prepared by his team for the 1963 race. This number 38 was hit from behind by an A.C. Cobra not long after the start but managed to finish 24th and second in class, piloted by Charles Gates, Bob Cole and Ed Diehl.
Some published results of the TRs at Sebring may contain unintended errors – these are the corrected versions.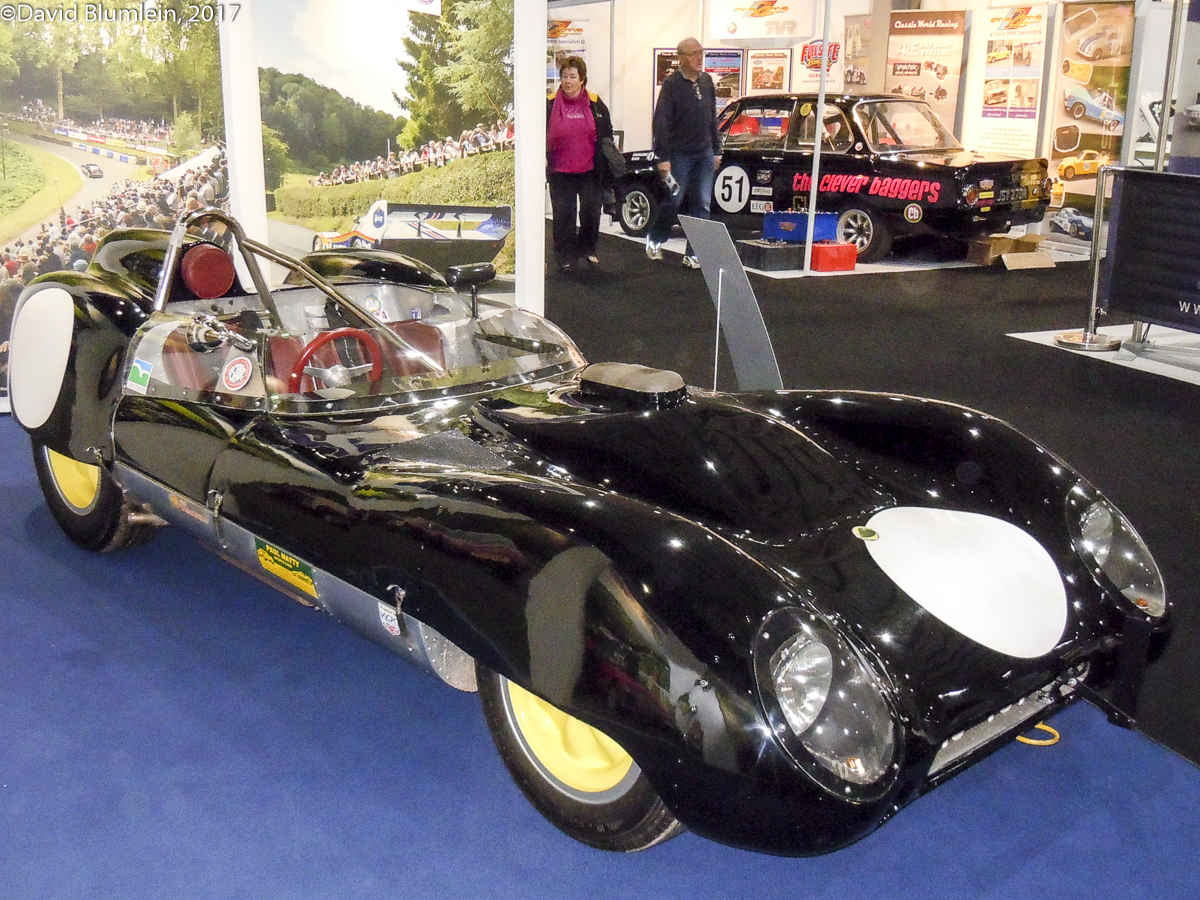 This is a 1958 Lotus 15, powered by an aluminium alloy 3532 c.c. Buick V8 with twin Holley carbs giving 240 bhp and driving through an XK140 gearbox. The car was campaigned by Dizzy Addicott in 1961 and 1962.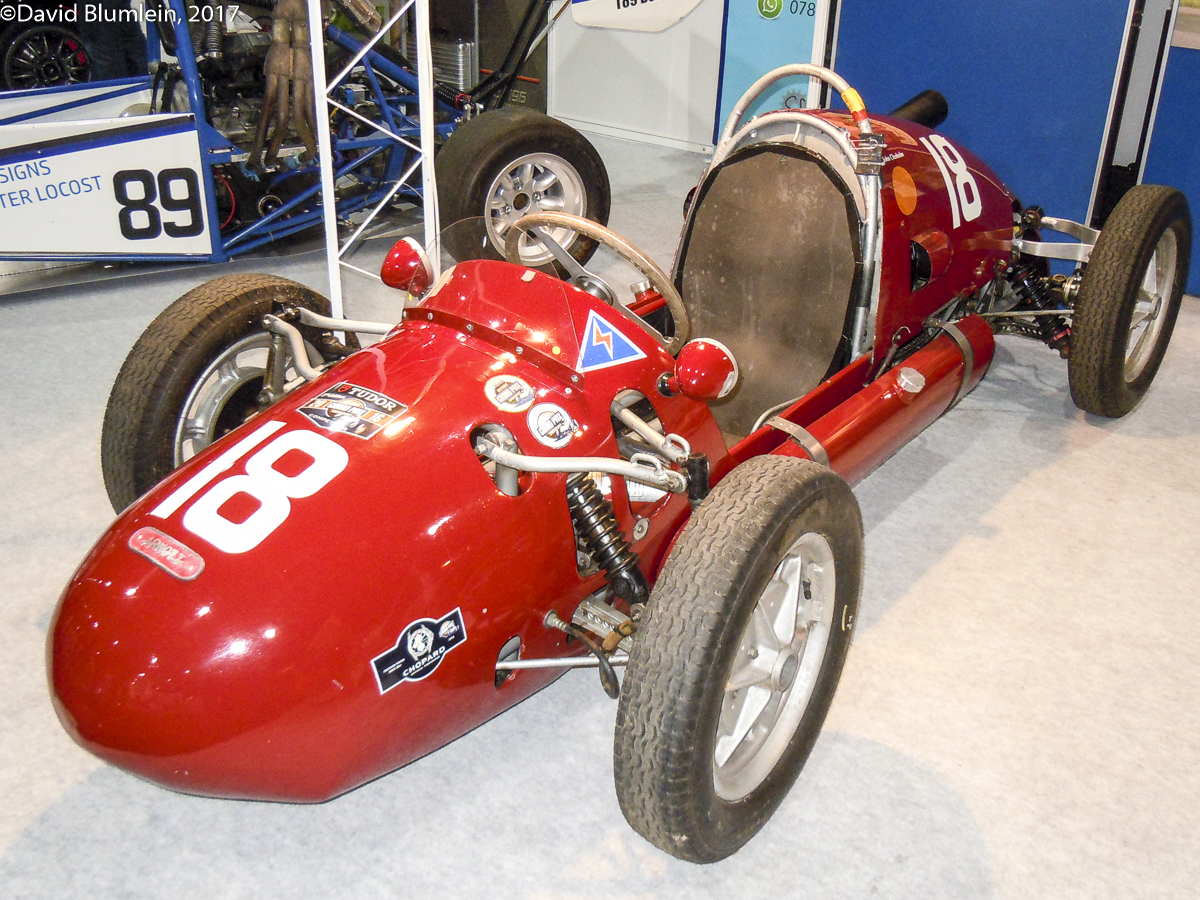 Arnott was a family-owned manufacturer of superchargers and carburettors in Harlesden, north London. In 1951 they decided to design and construct a car for the 500 c.c. Formula 3 category. Designed by Daphne Arnott and George Thornton, the prototype had its first outing at Brands Hatch in the October. The car has a tubular chassis and uses torsion bar suspension. This car is one of a batch of 9 built in 1952 and in the September Gerald Smith had two wins on the day at Brands Hatch. Further successes were scored by Ivor Bueb, John Brise and Dennis Taylor.
An Arnott sports coupé with an 1100 c.c. Coventry Climax engine ran at Le Mans in 1957.

Not many will remember the Toj sports racers, the name an acronym for "Team Obermoser Jörg", which embraced the racing activities of its German leader, a successful supplier of electrical equipment to industry in the 1970s. This is the SC302, built in 1977 and powered by a 3-litre Cosworth DFV motor. That season it gave the Alfa Romeos something to worry about especially when Rolf Stommelen was at the wheel!
TAILPIECE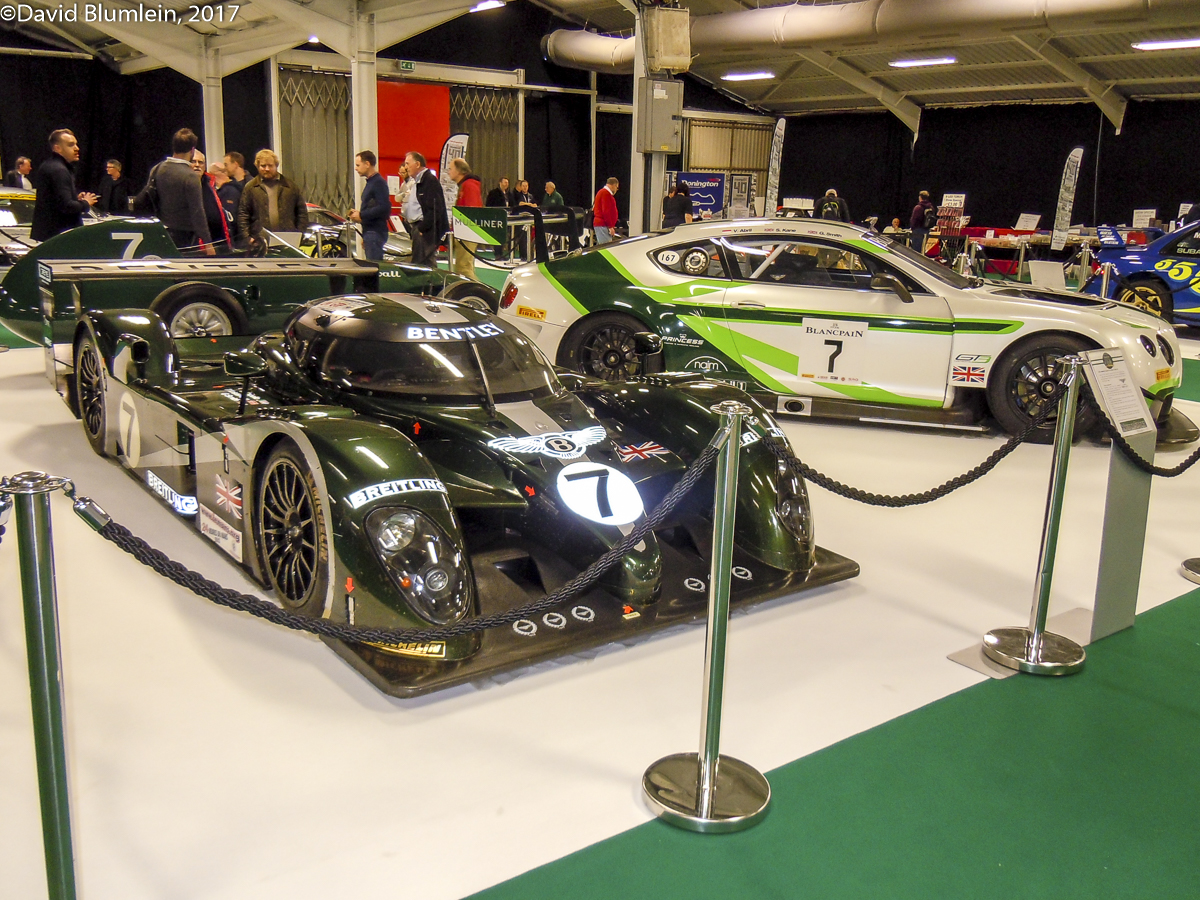 A brace of 21st century racing Bentleys, the Le Mans Speed 8 and the GT3.