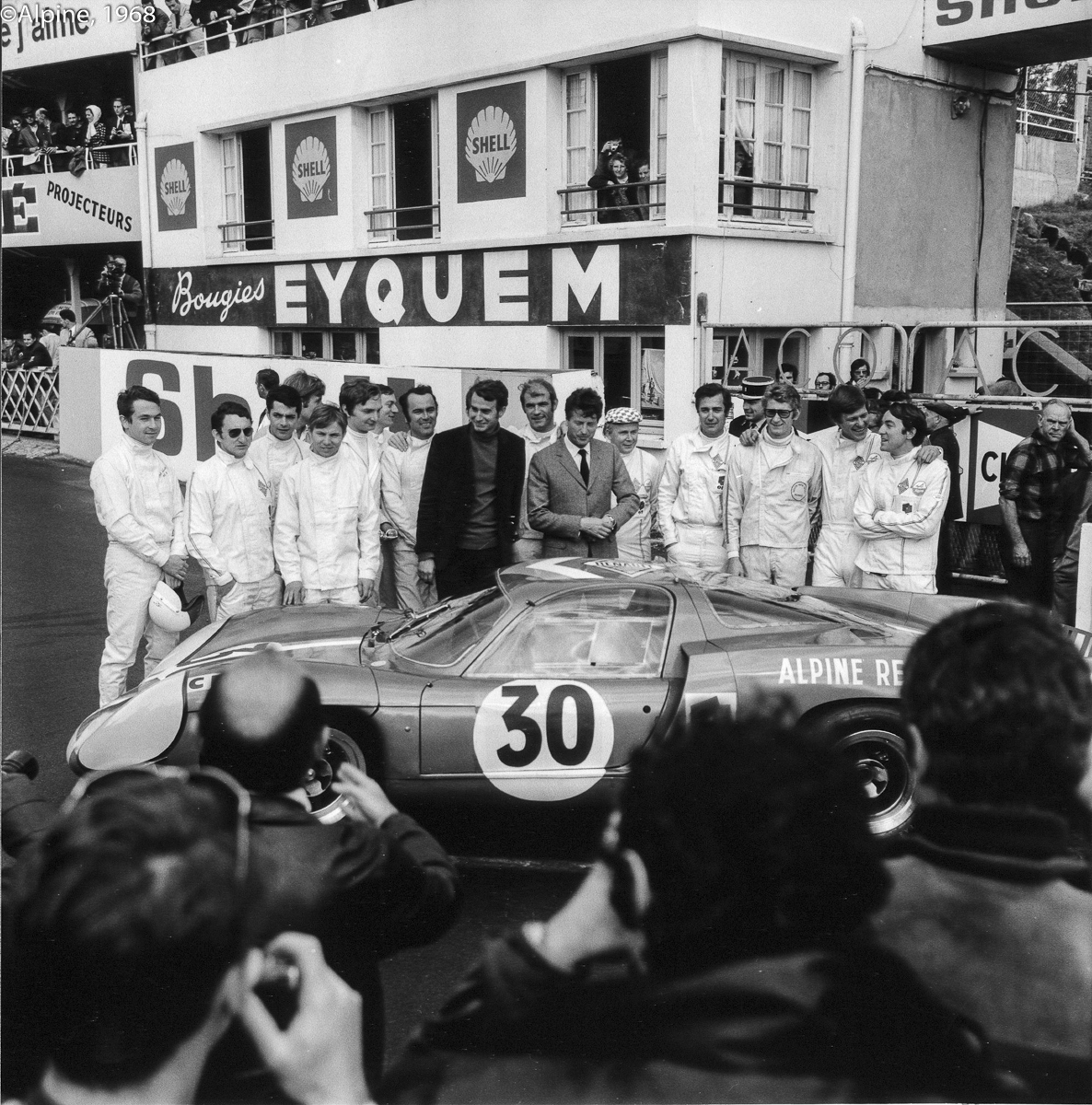 Driver shoots, don't ya just love 'em? Herding cats would be easier and nothing has much changed in the 49-odd years since this scene at Le Mans. Even the scrum around local favourites still continues, the only thing missing is a selfie-stick………….but this bunch of drivers from the 1968 Alpine Le Mans team is also a bit special.
L to R as far as I can tell: Bob Wollek, Jean-Pierre Nicolas, Alain Serpaggi, Christian Ethuin, André de Cortanze, Jean-Luc Thérier, Jean Vinatier, François Castaing, Alain le Guellec, Jean Rédélé, Bernard Tramont, Jean Guichet, Jean-Pierre Jabouille, Henri Grandsire and Gérard Larrousse.
They would win Grand Prix, Le Mans (driving and designing), rallies and many, many races, a very select bunch.
John Brooks, February 2017