We have been a bit preoccupied here at DDC Towers, and a bit neglectful of our loyal readers. No matter, there are a number of stories and features in the pipeline to keep everyone entertained and informed over the Festive Season. Our Special Correspondent made his annual trip to the dim lights of the NEC for the Lancaster Insurance Classic Motor Show, as ever he uncovered a few gems.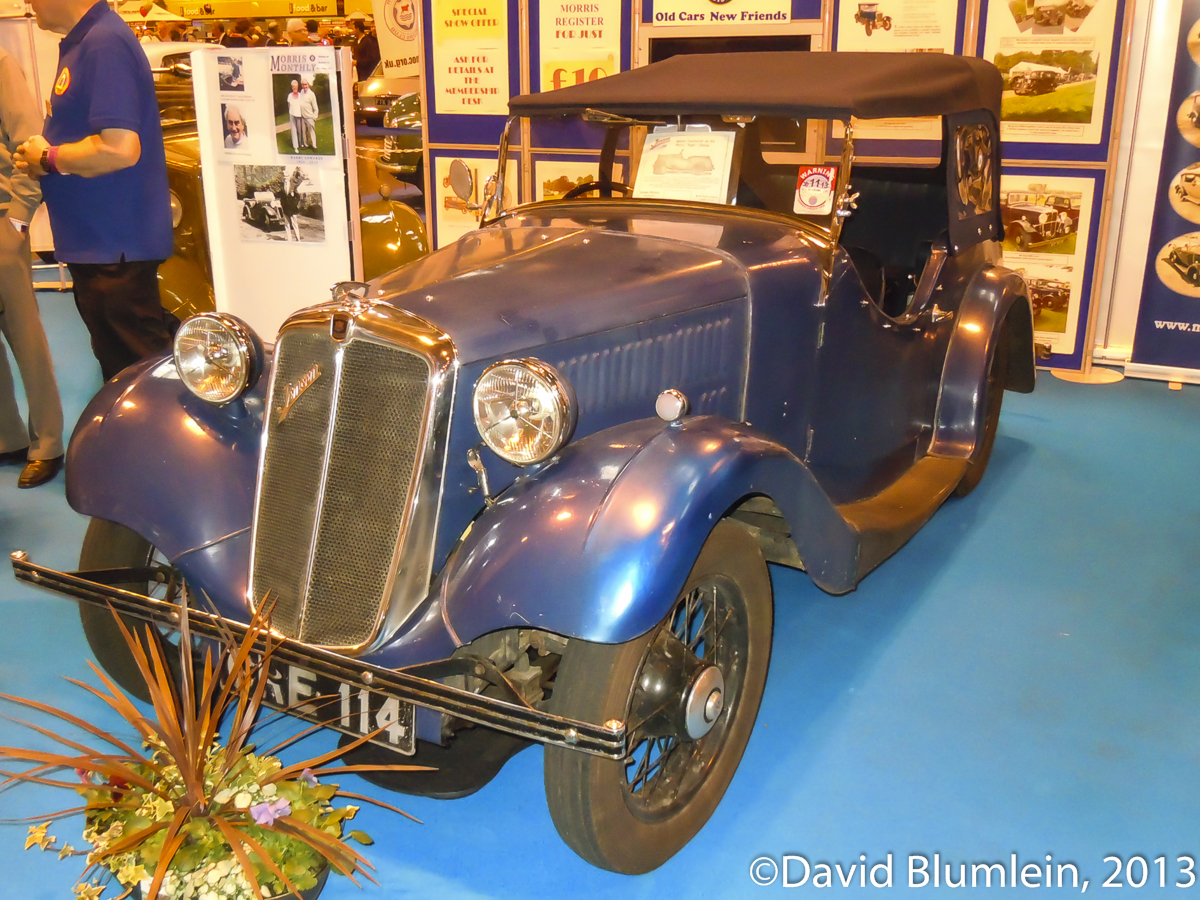 1935 Jensen Morris Eight
A very remote part of the Jensen story – Jensen produced a short run of aluminium bodies for the then new Morris Eight at their West Bromwich factory.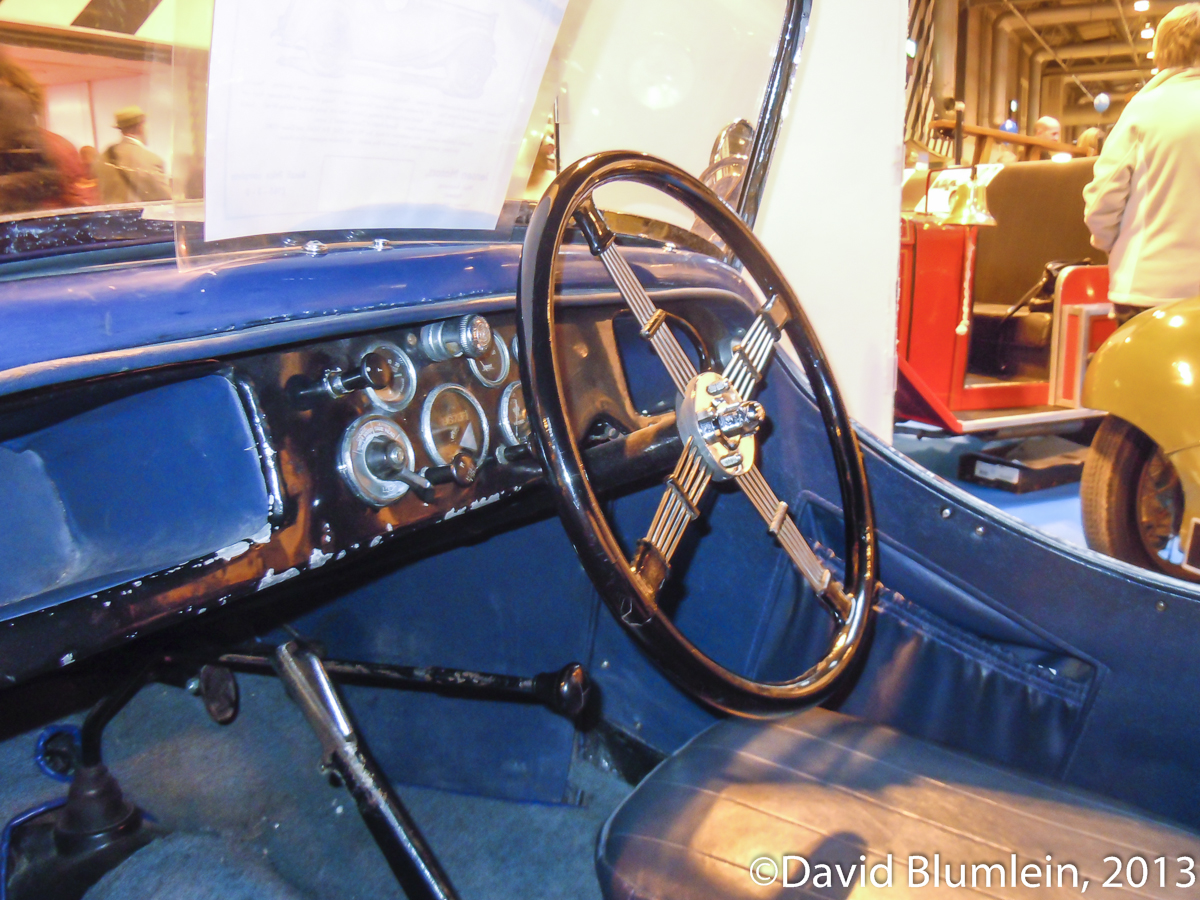 It had a chassis lowered by 3 inches, a special dashboard and a spring spoked steering wheel.


1913 Morris Oxford
This was the first Morris car to leave the factory. It quickly acquired the name "Bullnose" because of the shape of the radiator.
It was basically an "assembled" car until William Morris was able to buy up his major suppliers – these early cars used White and Poppe side-valve engines.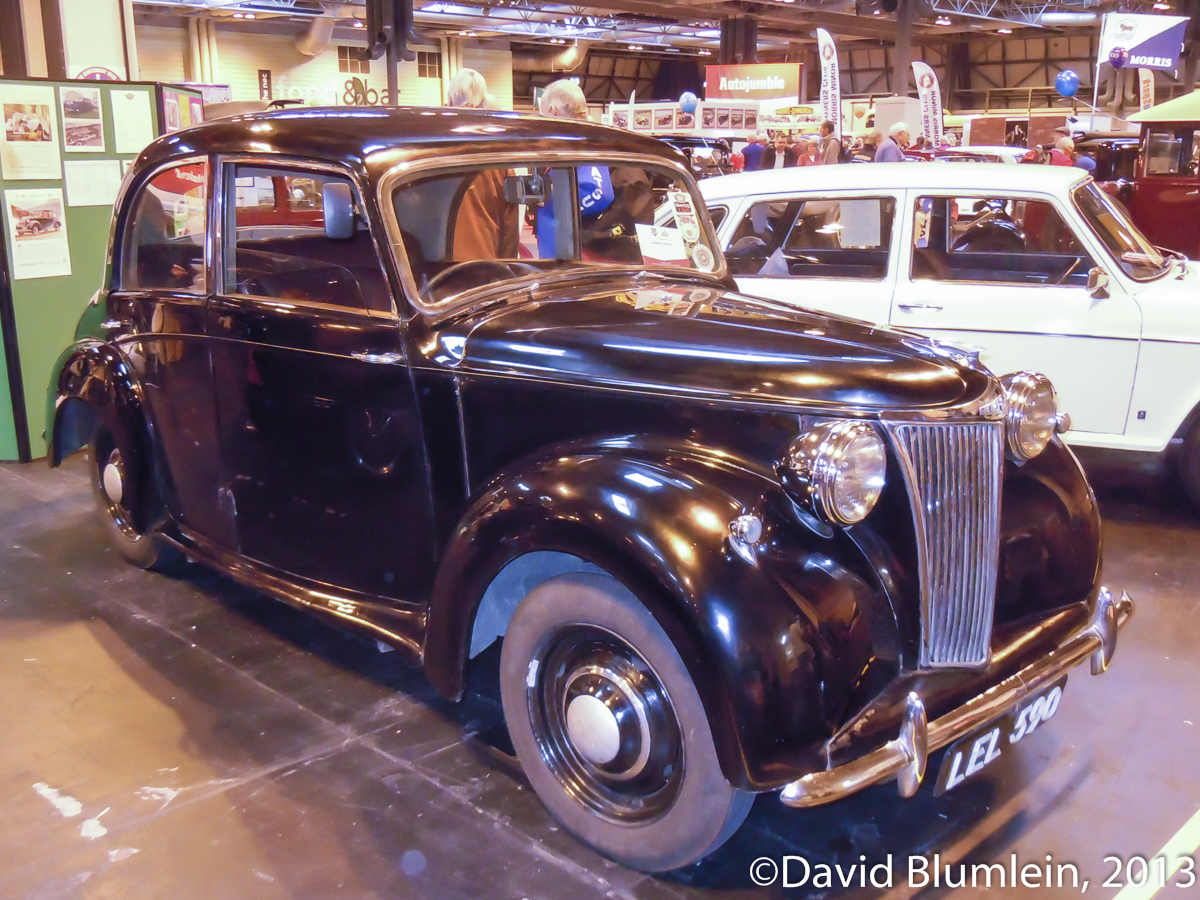 1951 Lanchester LD10
Frederick Lanchester was one of the most gifted motor engineers of the late 19th and early 20th centuries. Many innovations, still used today, are credited to his genius – for example , the balancing shaft fitted to modern bigger capacity four-cylinder engines. Production of Lanchesters moved to Daimler in Coventry in 1931 and there was much badge-engineering of models during the Thirties. However this Ten had no Daimler equivalent and used a 1287 c.c. o.h.v. 4-cylinder engine coupled to the familiar Daimler fluid flywheel transmission. It also had independent front suspension with coil springs. The car was produced between 1946 and 1951, these attractive bodies made by Barker.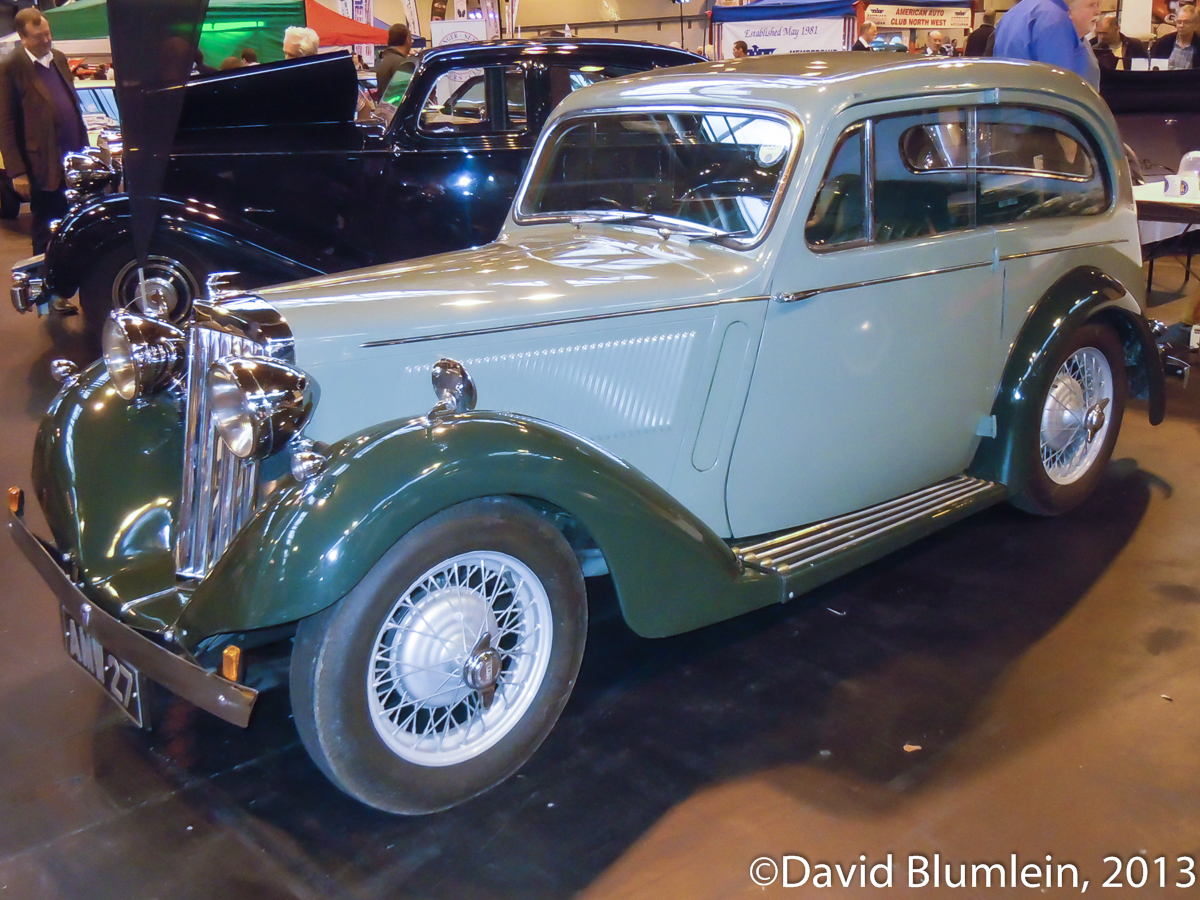 1937 Talbot Ten
When Rootes bought the Sunbeam-Talbot-Darracq combine in 1935, they effectively put an end to the Talbot tradition for finely engineered efficient cars that had been built up over the years by their outstanding Swiss designer Georges Roesch. Rootes put Roesch to work on adapting their Hillman Aero Minx into a small "sporty" car, the Talbot Ten, which still had the side-valve 1185 c.c. engine but with an aluminium head from which Roesch extracted 40 b.h.p. This pretty car with underslung rear chassis sold well, owners evidently proud to be able to afford a prestigious name such as Talbot!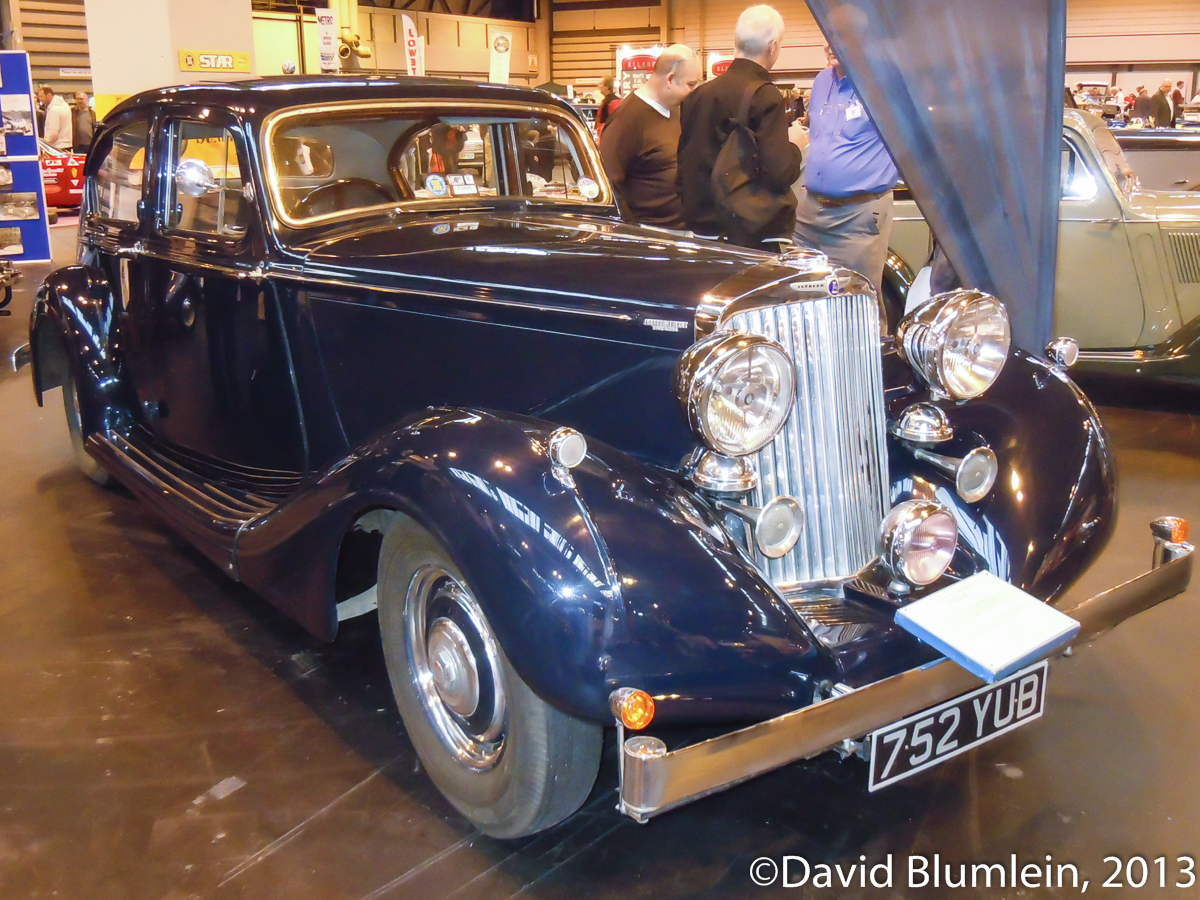 1939 Sunbeam-Talbot 4-litre Saloon
Rootes were never sure what to do with the Sunbeam marque, not being interested in carrying on that name's very sporting tradition. So they played around with their "parts bin" and created a new make, Sunbeam-Talbot. This 4-litre is quite simply a Humber Snipe under the attractive bodywork. Introduced in 1938, the car was never made in large numbers and the design did not survive the onset of war.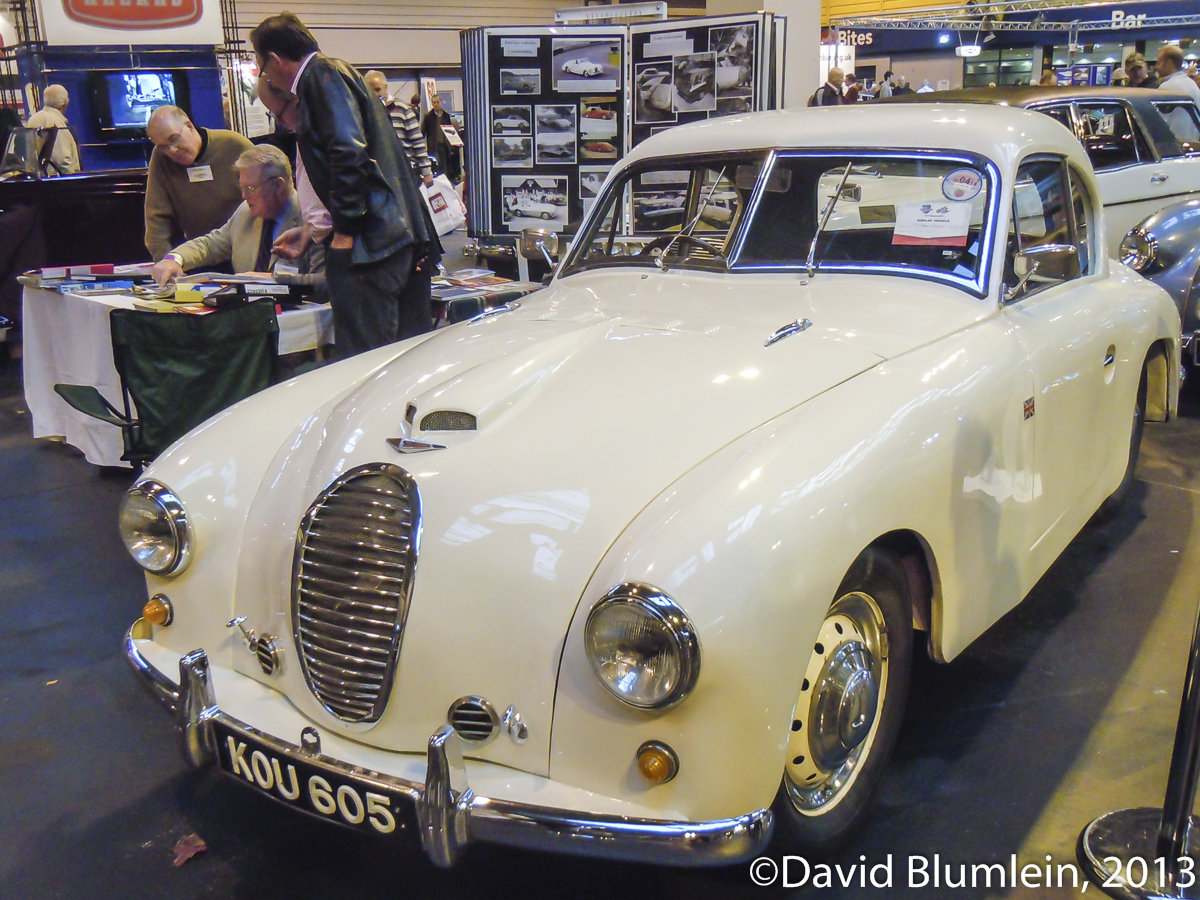 1951 Jowett Jupiter
Several coachbuilders built saloon bodies on the Jupiter chassis. This is one of four made by Abbotts of Farnham. The chassis was delivered to the Wrecclesham factory in June 1951 and the car was completed in the December. Abbotts is remembered nowadays for creating estate versions of Ford's Zephyr and Zodiac models.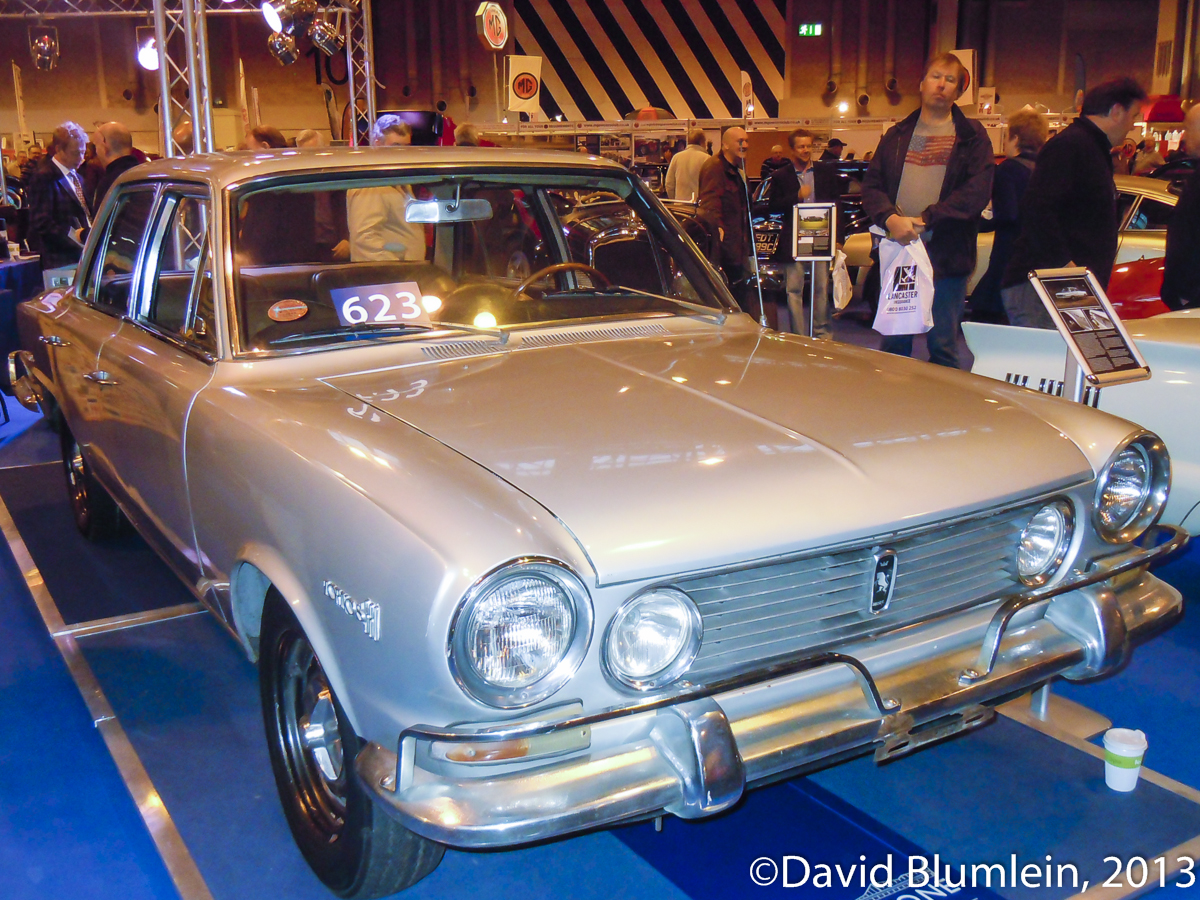 IKA Torino
The IKA Torino was made in the Santa Isabel suburb of Cordoba in Argentina by Industrias Kaiser Argentina under an agreement with American Motors in 1966. It used either a 3 or 3.8-litre overhead camshaft straight-six Jeep Tornado engine originally developed by Kaiser Motors in 1963 for the Jeep Gladiator and Wagoneer 4-wheel drive vehicles. The body, based on that of the AMC Rambler, was redesigned by Pinin Farina at the front and rear to give the car a more European look. The Torino made its first public appearance on 30th November 1966 at the Buenos Aires racing circuit. A high performance version, the 380W, was equipped with three double-barrel Weber carburettors, front disc brakes and a floor-mounted ZF 4-speed manual gearbox.
In 1969 three such cars were entered for the 84-hour Marathon de la Route at the Nϋrburgring, a gruelling event which replaced the equally demanding Liège-Rome-Liège and Liège-Sofia-Liège rallies. One of the cars completed 334 laps after three and a half days' racing, more than any other competitor but it was relegated to a final fourth place overall owing to penalties it had accumulated. Five times World Champion Juan Manuel Fangio had helped with the team's management and in recognition of his guidance IKA presented him with the above car. Other famous owners of the Torino include Fidel Castro, Colonel Gaddafi and Leonid Brezhnev.
TAILPIECE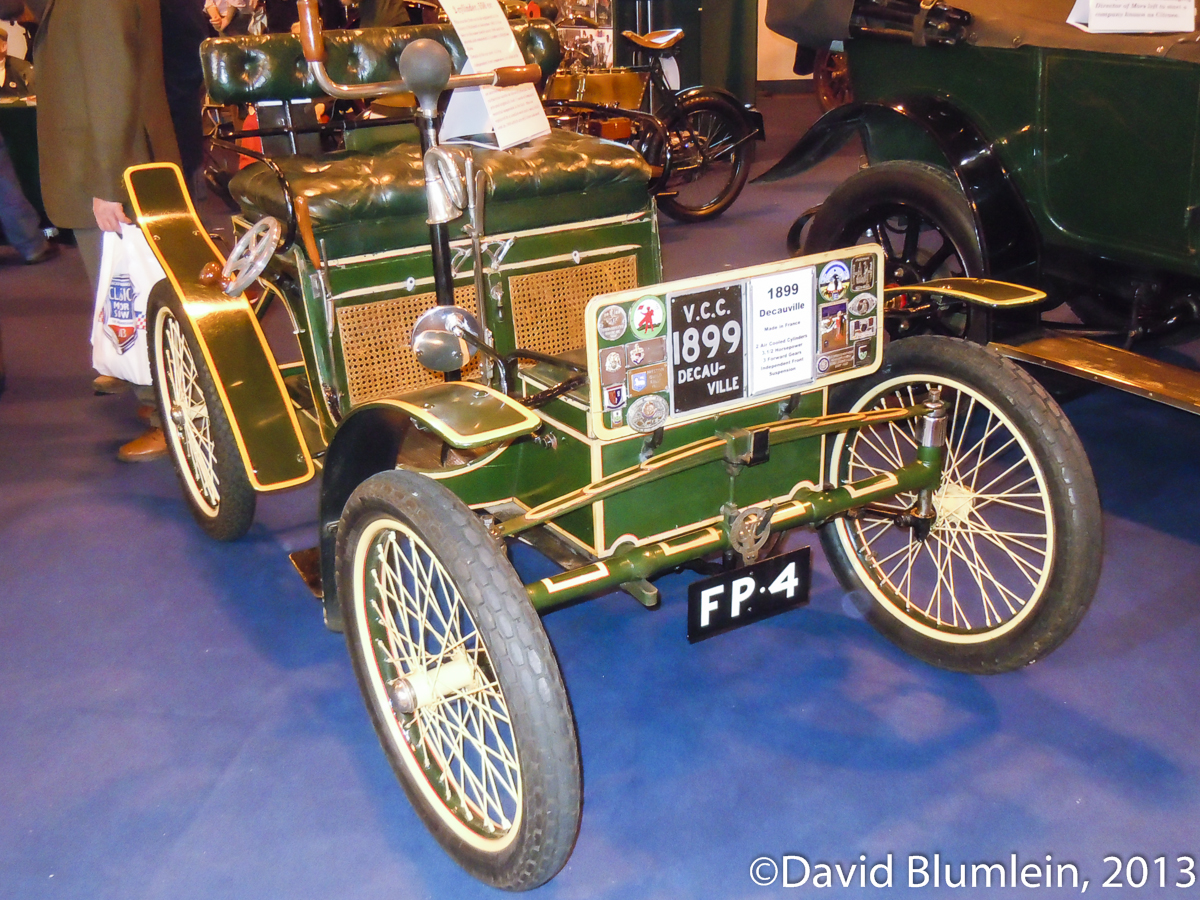 This 1899 French Decauville has, as can be seen, independent front suspension by transverse leaf spring – There's nothing new under the sun, Eccl 1.9
David Blumlein, December 2013