We can now all relax, the Spa 24 Hours is done and dusted. A famous victory was the result for the BMW of Marc VDS that lays to rest that team's hoodoo in their local endurance classic. The Special Correspondent was something of a 'crash magnet' during the early hours of the race, it all kicked off where the Kemmel Straight turns into Les Combes. Remind me not to stand near him in future.
The Duqueine Engineering Ferrari with team owner Gilles Duqueine at the wheel clattered the barriers, apparently losing control on the unforgiving tarmac.
Sorting out the mess was complicated by the fact that the French businessman is a paraplegic, having been the victim of a serious road accident 30 years back. Since then he has become a respected racing driver, winning titles along the way. He will be back as he was unhurt in the incident, though the Ferrari was too damaged to continue.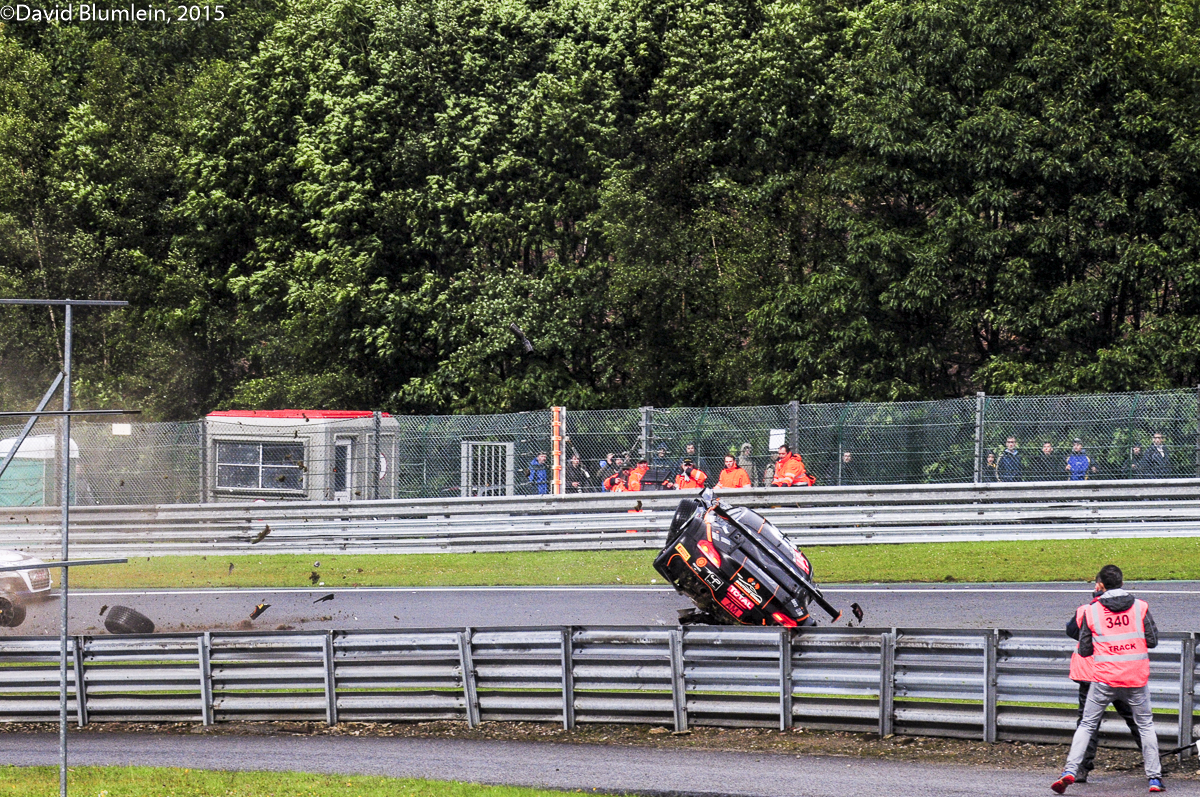 The Special Correspondent had just got his breath back when there was a copycat incident. Karim Ojjeh's BMW getting airborne after hitting the same steel barrier.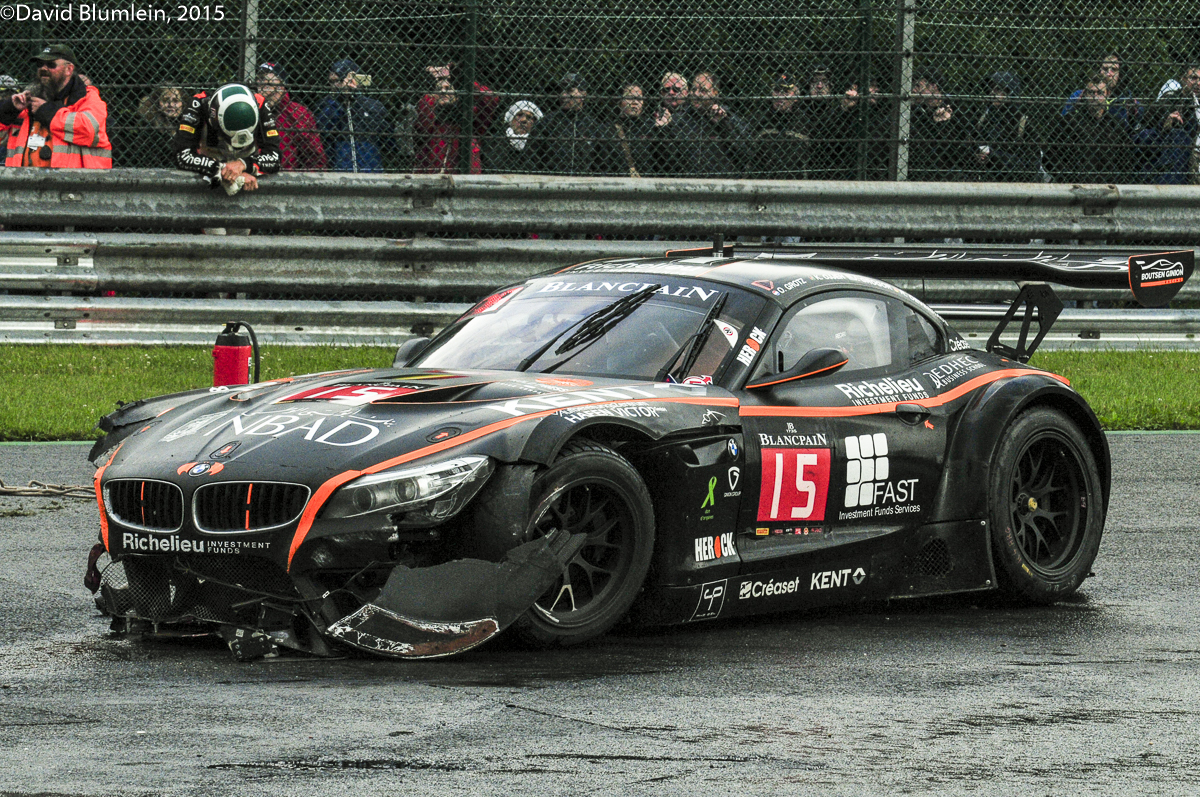 Karim was shaken by the accident, caused by a lockup on the downshift according to the telemetry. Otherwise he was OK.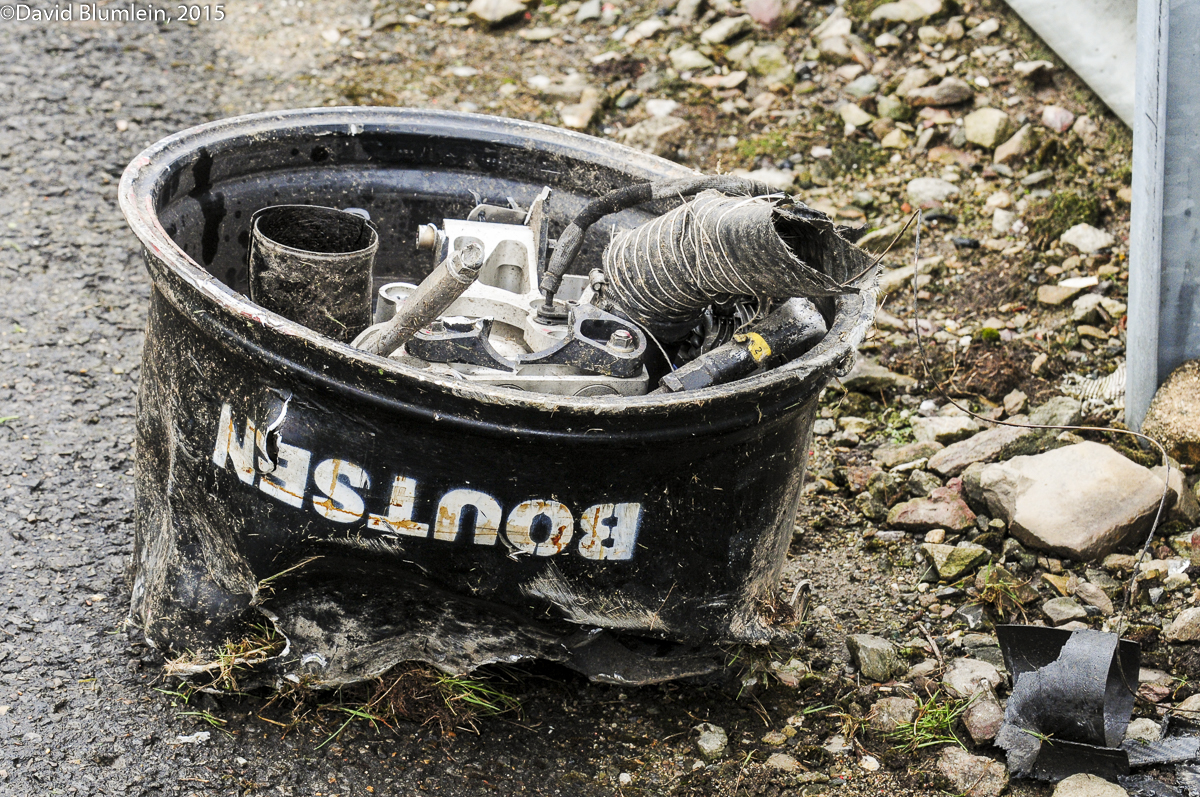 There will be a 'Reflections on Spa 24 Hours' along later this week.
Meanwhile here is a gallery to enjoy.