The Techno Classic is one of the great car shows in the historic calendar and we are fortunate to have John Elwin pay his annual visit to Essen and bring us his observations.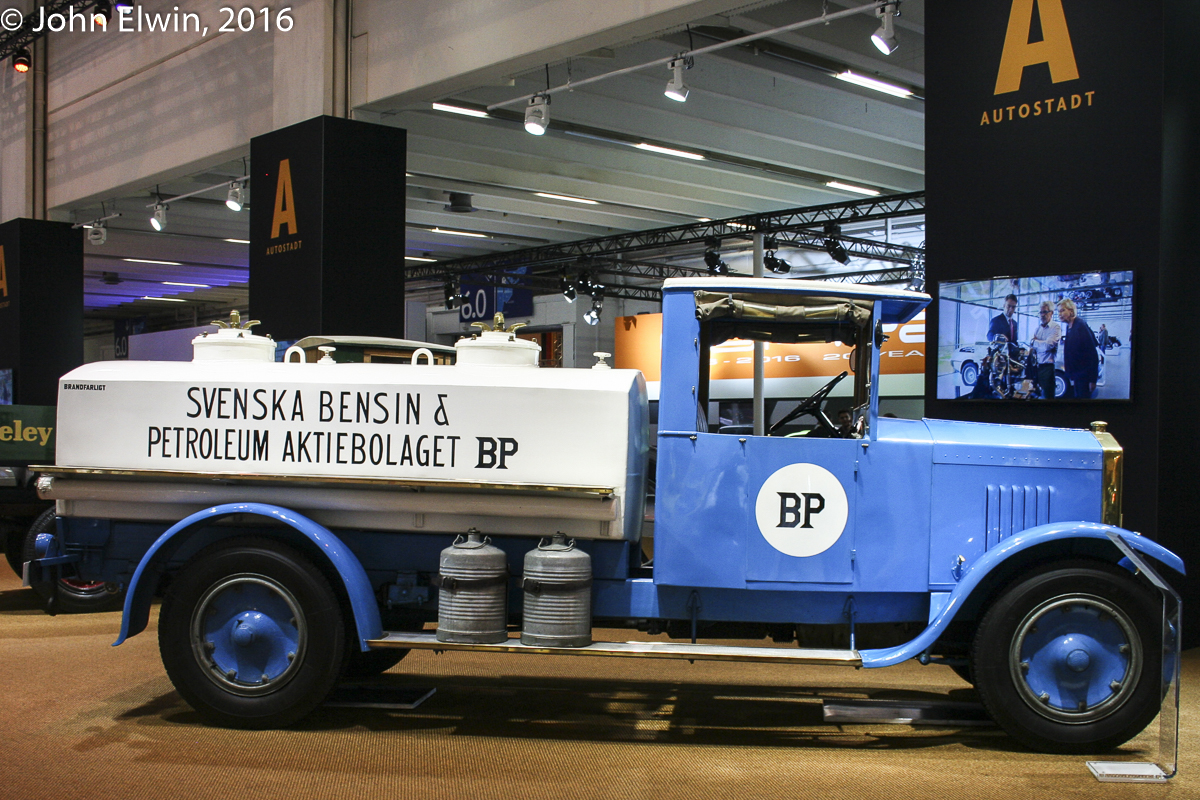 Size isn't everything, or so they say, but they think differently in Germany where Techno Classic Essen has long held sway as the biggest and best classic car show in the world (as Jeremy Clarkson might say). Show organisers' S.I.H.A. were not content with that however, and the biggest just got bigger.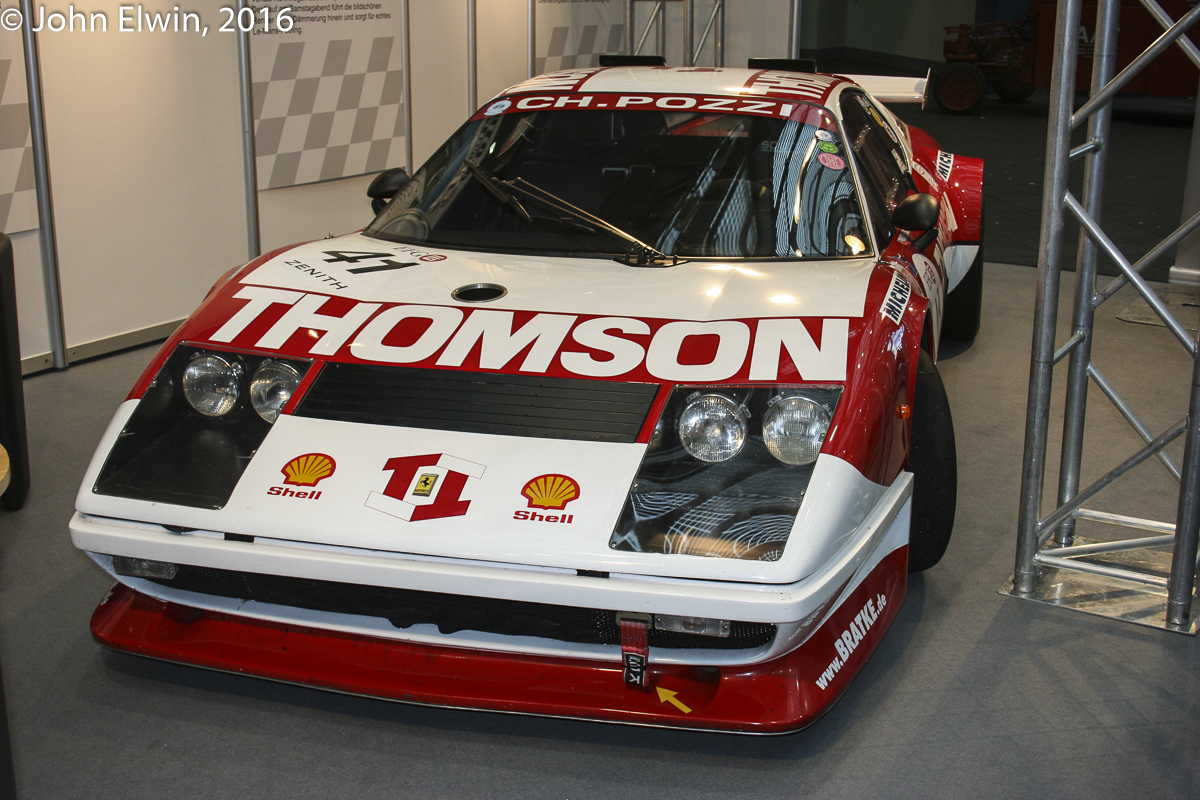 Despite having previously had a total floor space of 120,000 square metres to fill, S.I.H.A. have a growing waiting list of exhibitors wanting to join the party; construction work is due to start imminently on an upgrade and expansion to the Messe Essen, but three extra halls were added to the show this year by taking over the adjacent Grugahalle concert venue, together with a temporary structure, to give a total of 127,000 square metres spread over twenty one halls. Squeezed into that space was some 1,250 exhibitors representing thirty different countries, whilst the in excess of 2,500 classic vehicles on display must surely have satisfied the tastes of every one of the record 201,034 visitors who passed through the show during the five days.
There, that's the statistics dealt with, but what was the show like? Pretty good actually, although admittedly my visit was briefer than normal this year, meaning that I probably missed as much as I saw.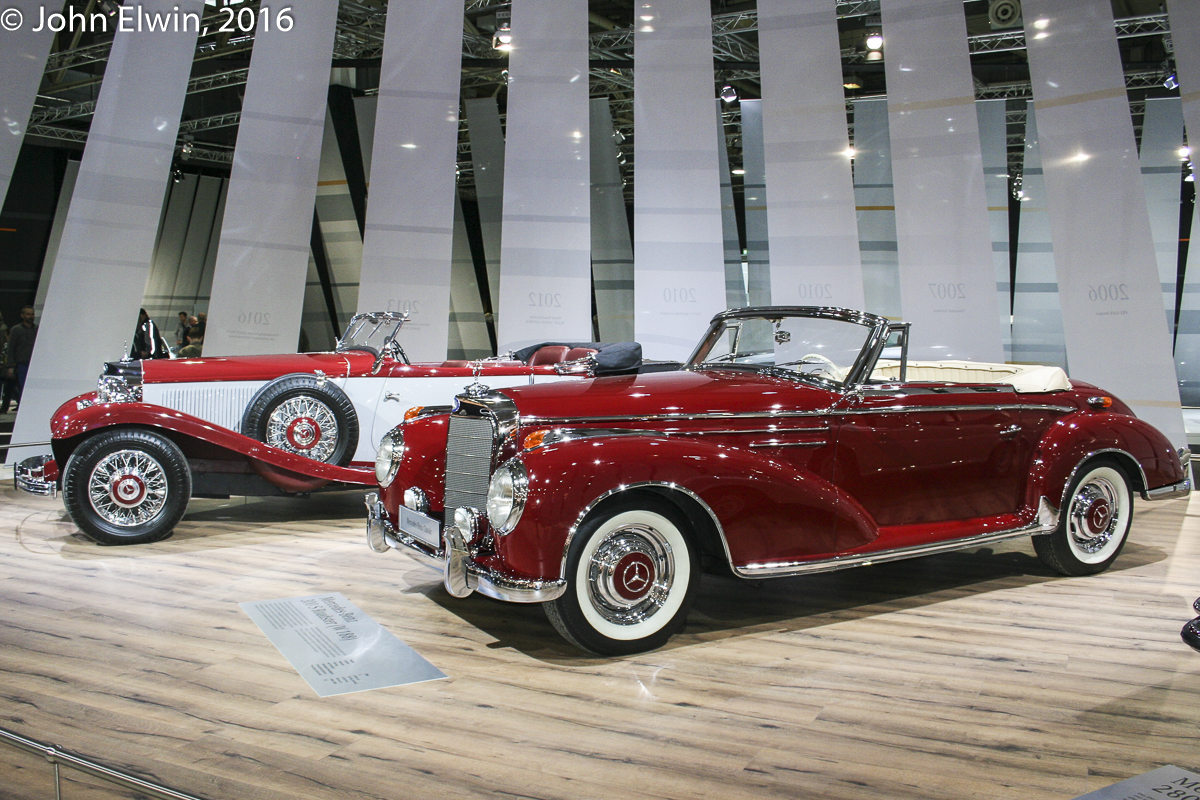 I did notice that – going against the grain – some of the manufacturer displays were a little reduced from previous years, notably Mercedes-Benz and BMW. They were impressive, all the same. Mercedes' emphasis was on cabriolets, with a fine display from down the years, well laid out as usual.
BMW have a centenary to celebrate this year and so the emphasis was on BMW Classic, with little evidence of Mini and Rolls-Royce history to which they usually like to lay claim. Cars on display were predominantly from the various 3-Series generations as well as the 1500/2002 predecessors.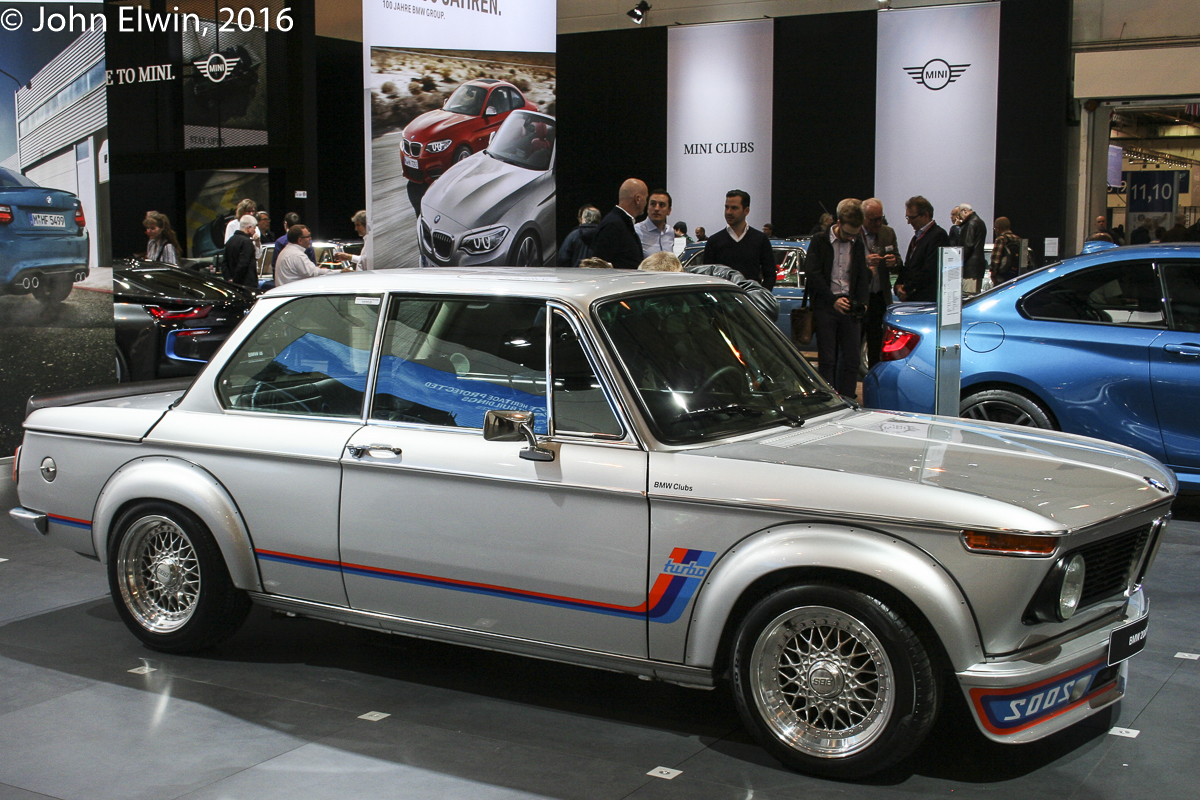 Amongst them was a 2002 Turbo, complete with mirror-image script across the front. From the early days of 'all or nothing' turbo power, it was said to be a bit of a handful on the road. Oh, and there was an aeroplane hanging from the ceiling…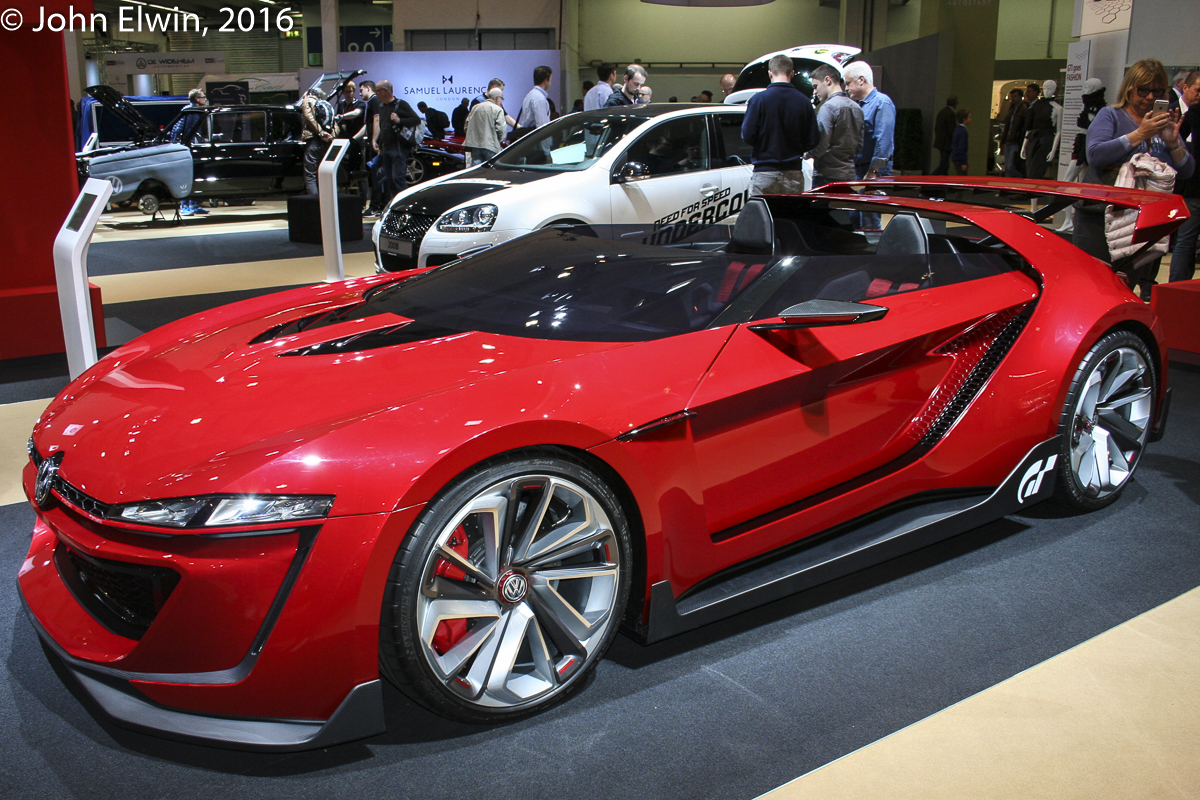 Apparently untroubled by their woes in other parts of the world, the VAG constituent brands once again filled an entire hall with machinery from the back catalogues. VW itself was majoring on 40 years of the Golf GTI, which in keeping with the 'getting bigger' theme has put on a bit of middle-aged spread over the years, but then haven't we all?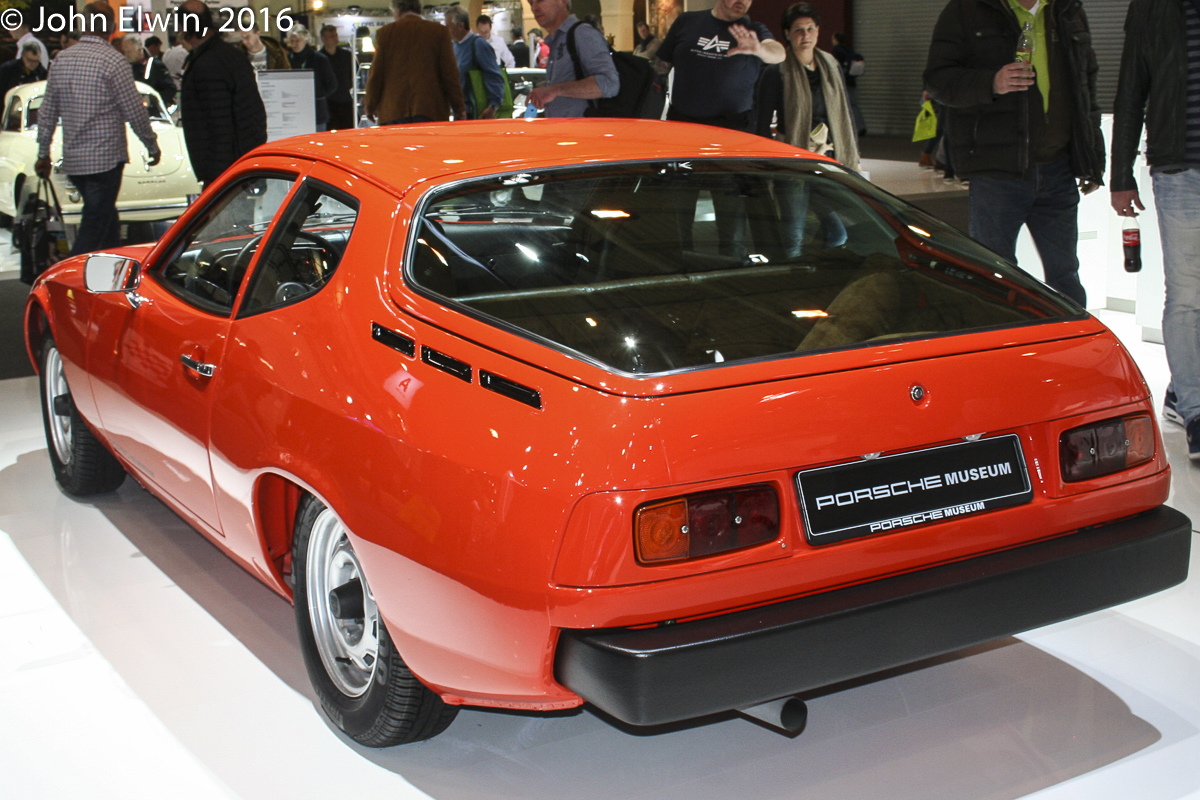 By contrast, Porsche was also celebrating the 40th anniversary of the transaxle models by showing a 1974 924 prototype, which looked rather more bulbous than the eventual production models. Also on view was a 1995 928 GTS, the very last one built – but weren't these cars supposed to spell the death-knell for the 911 range, which twenty-one years later is still showing no signs of fading away?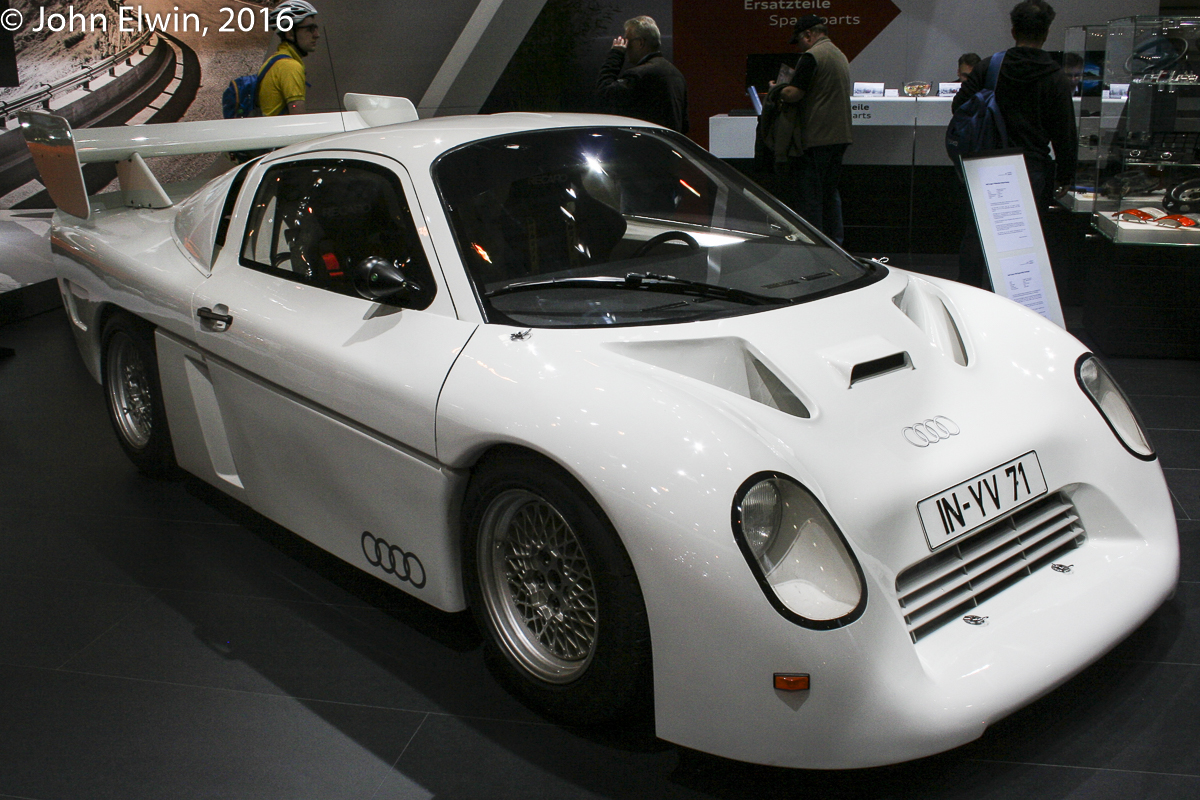 Audi can always be relied upon to bring along something interesting and this time it was a prototype rally car. Back in the mid 1980's the World Rally Championship was contested by fire-breathing Group B monsters such as the Peugeot 205 T16 and Metro 6R4, whilst Audi was using the closer-to-production quattro. With a revised set of rules, designated Group S, due to be introduced in 1987 Audi set about creating the Mid Engine Rally Prototype. However, a series of dreadful accidents led the FIA to can both Groups B and S, eventually taking rally cars back to a more production-like formula in a bid to curb performance, consequently Audi's new car never turned a wheel in anger. It has to be said that the plain white machine is not the prettiest thing to emerge from Audi but no doubt it would have been effective.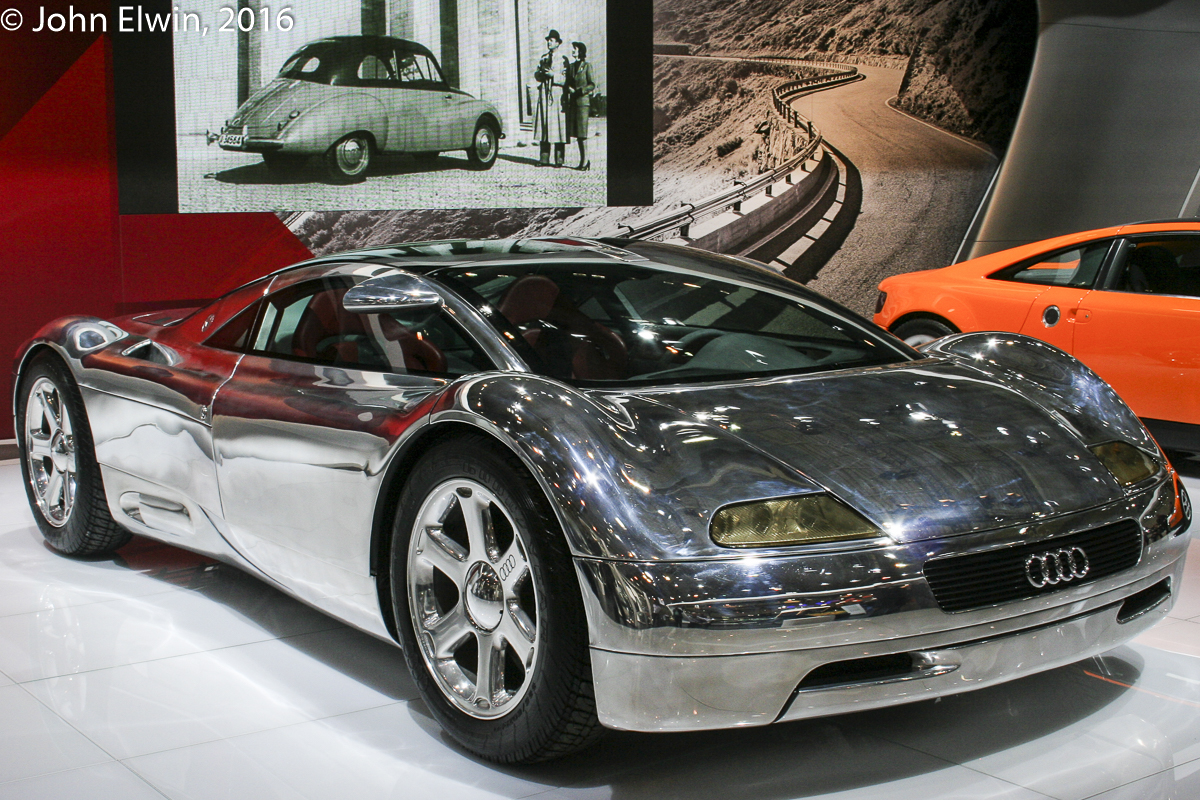 Far more appealing was the Audi Avus quattro concept car alongside, which dazzled the crowds with its polished aluminium bodywork at the 1991 Tokyo Motor Show.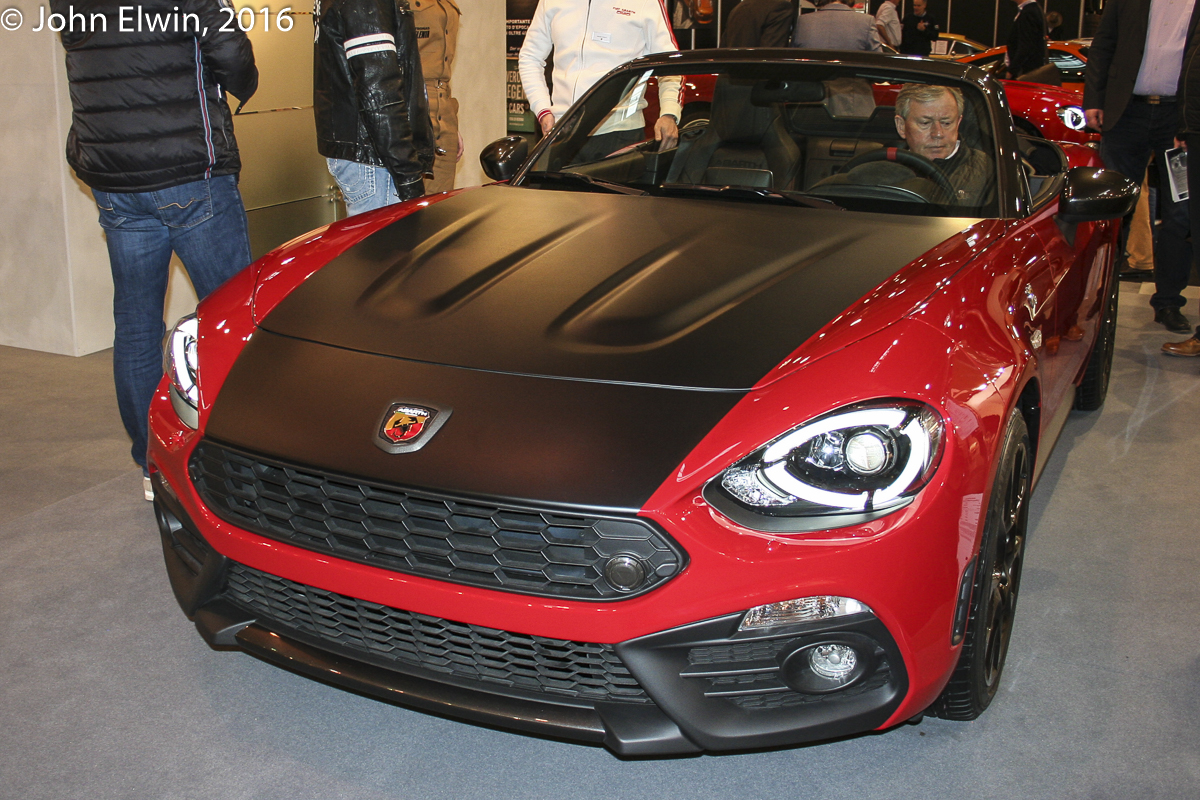 Elsewhere on manufacturer stands, Alfa Romeo gave its new Giulia model its German debut, shown alongside some of its forbears, whilst Fiat and Abarth both had examples of the very appealing new 124 Spider, Abarth's being in rally trim. Volvo meanwhile was marking the 60th birthday of the Amazon.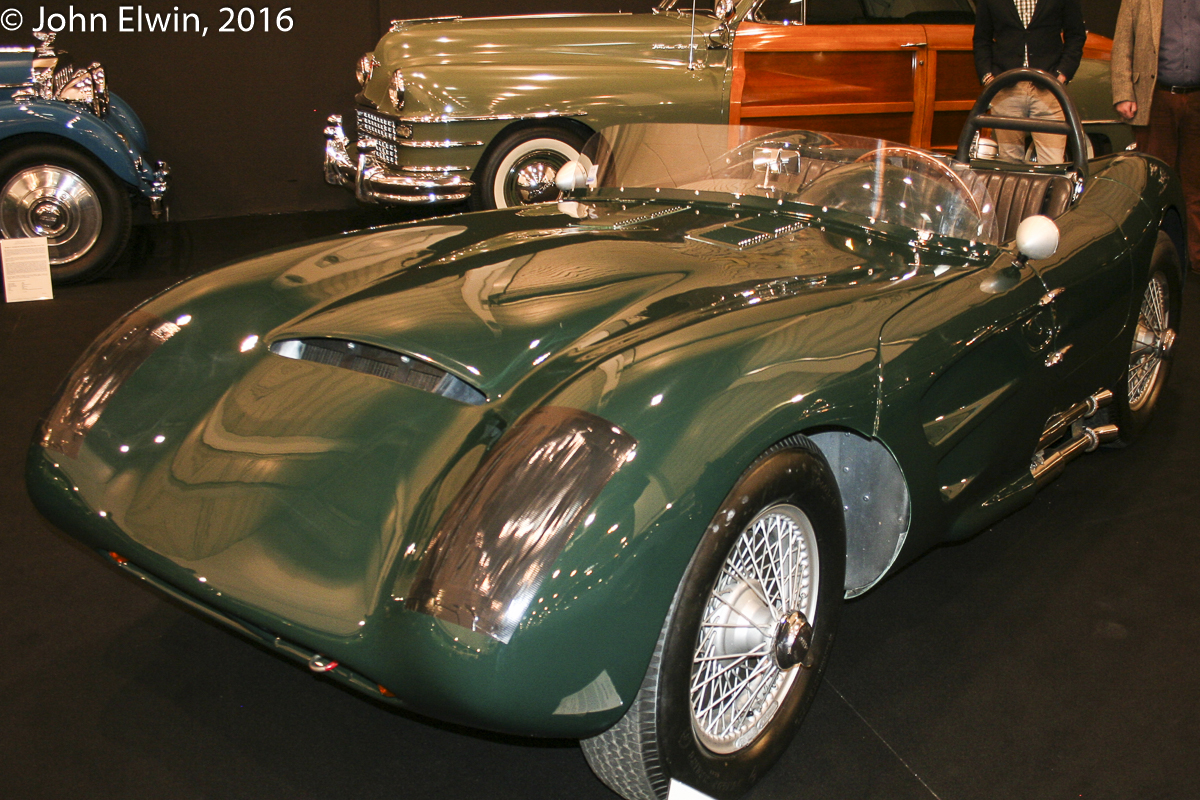 You can always count on the high-end dealers to bring along some interesting exhibits and this year was no exception. Switzerland's Lukas Hüni never fails, this time showing a one-off re-bodied Jaguar XK120. In 1954 Californian Bob Young Dahl tried to buy a C-Type to race in West Coast events, but Jaguar had sold out of the model, offering him instead an XK120SE, which he bought although he really wanted the racer. However, he discovered that the British company, Microplas, produced a glassfibre body called the Mistral, so he obtained one and had it fitted to his Jaguar. He contested a number of races but eventually badly damaged the car and lost interest. It lay unloved in storage for many years before being bought and repaired in 1989, eventually finding its way to Belgium in 1999. Subsequently Frenchman Xavier Lebeuf took it on and conducted an extensive restoration, such that it now has an FIA technical passport and is up for sale.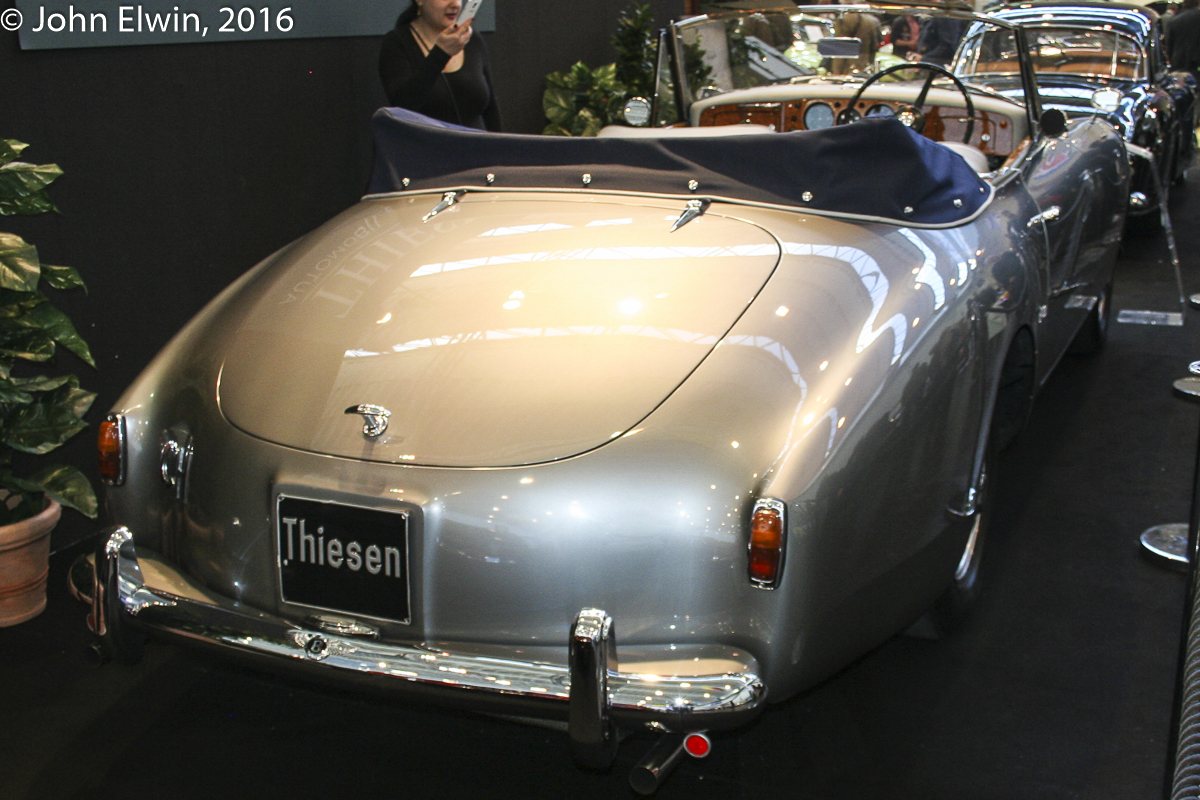 Thiesen's had a couple of fine examples of the Bentley R-Type's with very different bodywork. The 1950 Contintal Cabriolet was one of just four produced with bodywork by the Swiss Carosserie Graber, the rear-end styling displaying similar lines to those deployed on the Alvis by the same company. Meanwhile the aluminium bodywork adorning a 1955 Continental Coupe was a one-off creation by the French company of Marius Franay, working in conjunction with Chapron.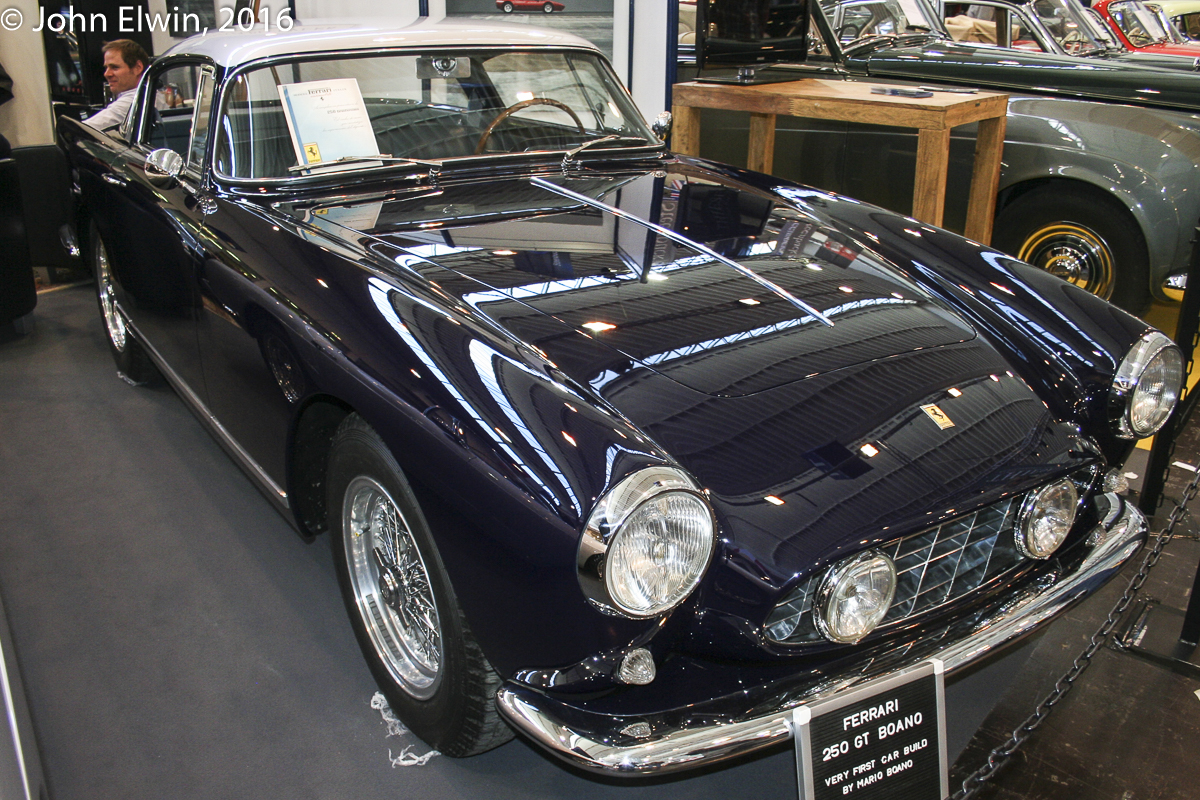 Axel Schuette Fine Cars is another dealer that is always worth a visit, and this time the stand was home to the FIVA 'Best of Show' concours winner in the shape of a 1961 Ferrari 250 GT Berlinetta. In addition to that award a panel of journalists – including your correspondent – also make their own choices in various classes in addition to 'Best of Show: Cabriolet/Limousine/Coupé. Here we too demonstrated a definite bias in favour of Italians by picking a 1938 Alfa Romeo 6C 2300B Pescara, 1934 Lancia Astura Series 3 and a 1953 Fiat 8V Vignale respectively.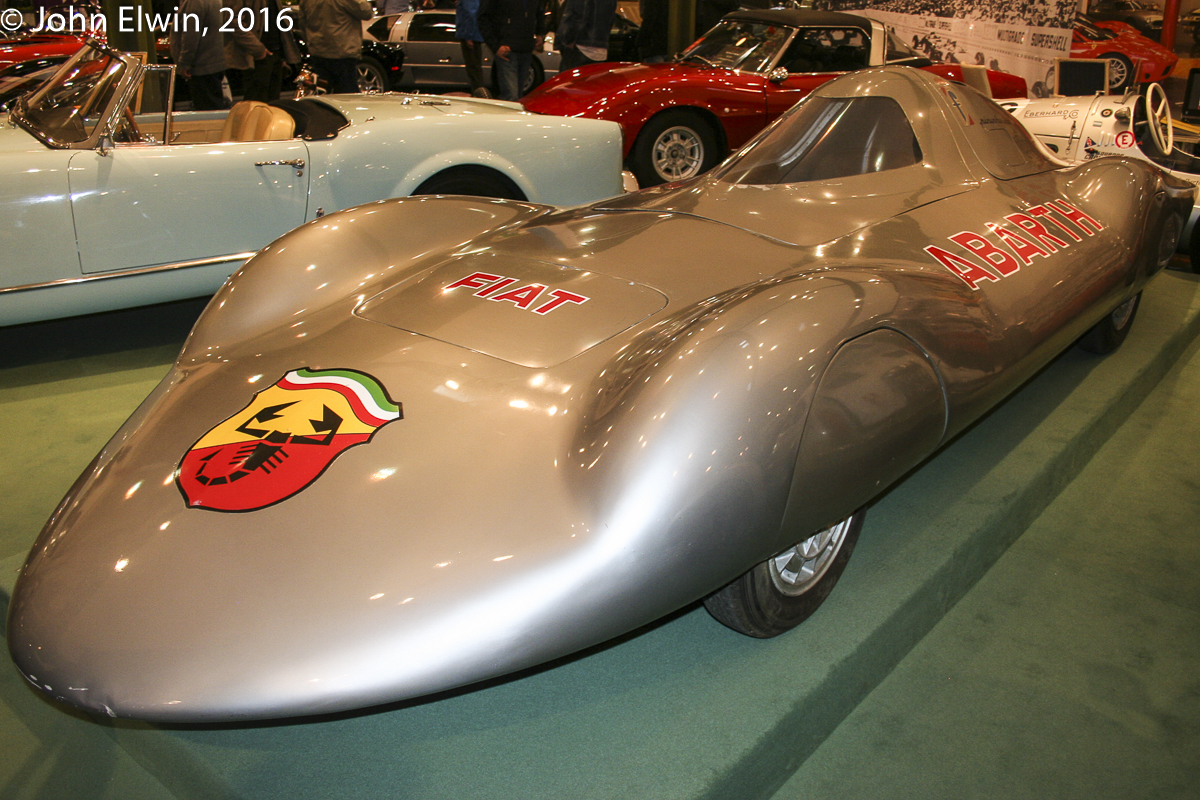 Two very different Italian machines but with a common link in that they were both styled by Pininfarina attracted a lot of attention too. Remarkably, they both dated from 1960 but couldn't have been more different. American dealer Hyman had the remarkable Pininfarina X, whilst Auto Classic srl brought the Fiat Abarth 1000 record-breaker on its first journey away from Turin, where it has resided in a private collection, in more than fifty years. Originally conceived as an engine test bed, the sleek silver machine – dubbed 'La Principessa' by the mechanics – went on to establish no less than eight speed records in the hands of various drivers such as Giancarlo Baghetti and Umberto Maglioli at Monza in September/October 1960.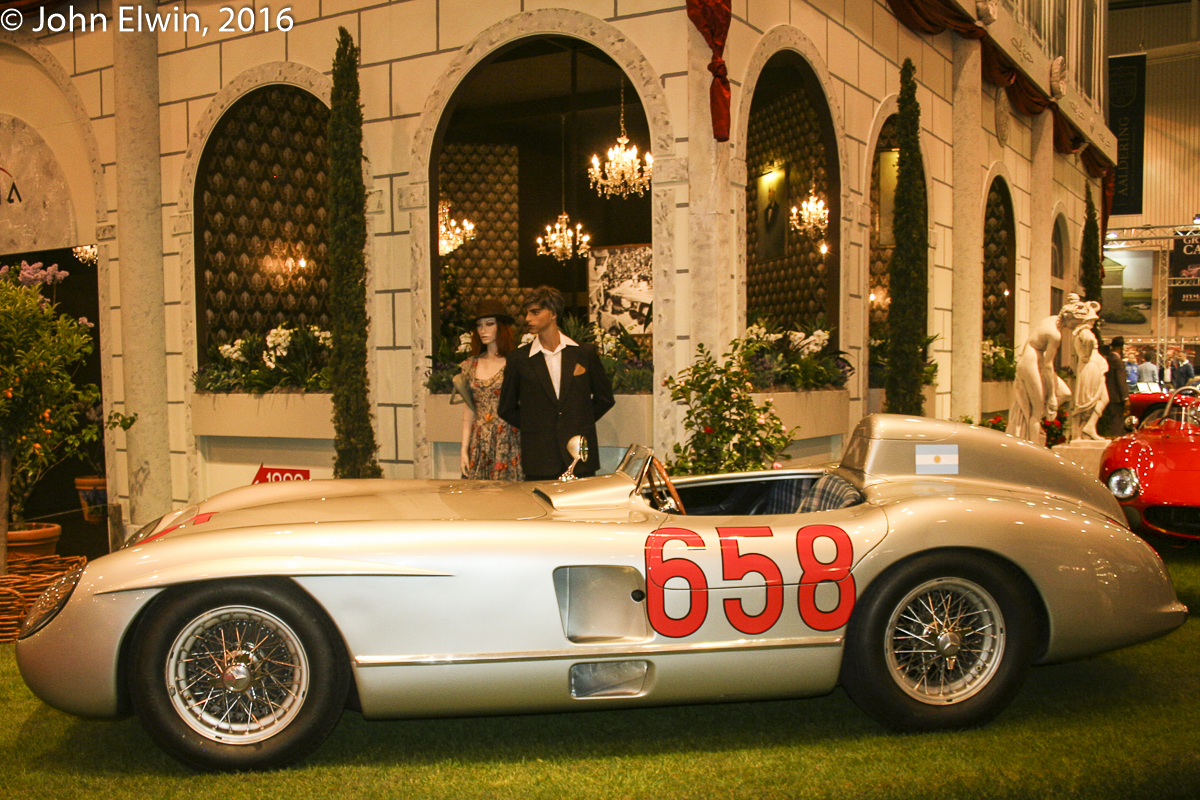 The Italian theme was continued by show organisers' S.I.H.A., the subject of their central display being the 1955 Mille Miglia. It was headed up by a Mercedes-Benz 300 SLR from the Mercedes Museum and 'replicating' Fangio's car from the race in which he finished second to Stirling Moss. However, amongst the others on display was the fourth-place Maserati A6 GCS and the Ferrari 750 Monza that came home sixth.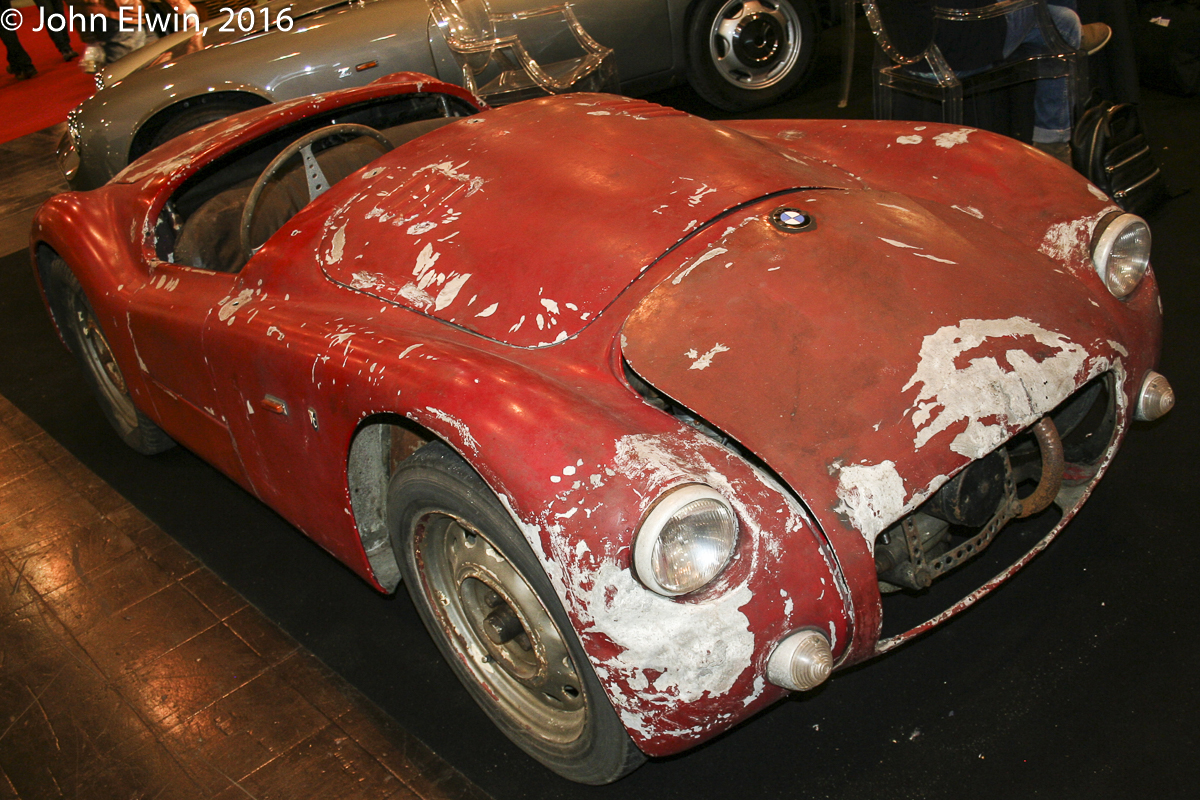 There was just so much more to see at Essen, but time ran out. I'll just mention three very different exhibits, all with a BMW connection, that caught the eye. Upstairs in the private sales area was a 'prototype' 635 Cabriolet – was it a factory job? Looking like new on Rareparts.nl stand was a very low mileage BMW 600, somewhat optimistically described as a Limousine, whilst French specialist La Galerie Des Damiers brought along a 1951 BMW Canta – a combination of a BMW 750cc engine mounted in a tubular chassis and clothed in aluminium bodywork by Canta of Turin. It might be a tiny machine but it'll want an awful lot of work!
Next years' show takes place on 5-9 April 2017. For info: www.siha.de
John Elwin, April 2016