Saint-Exupéry may have written of flying to Arras in his classic  wartime account but our man in France, John Elwin, took the Alfa. His target was the town's car show and autojumble…………….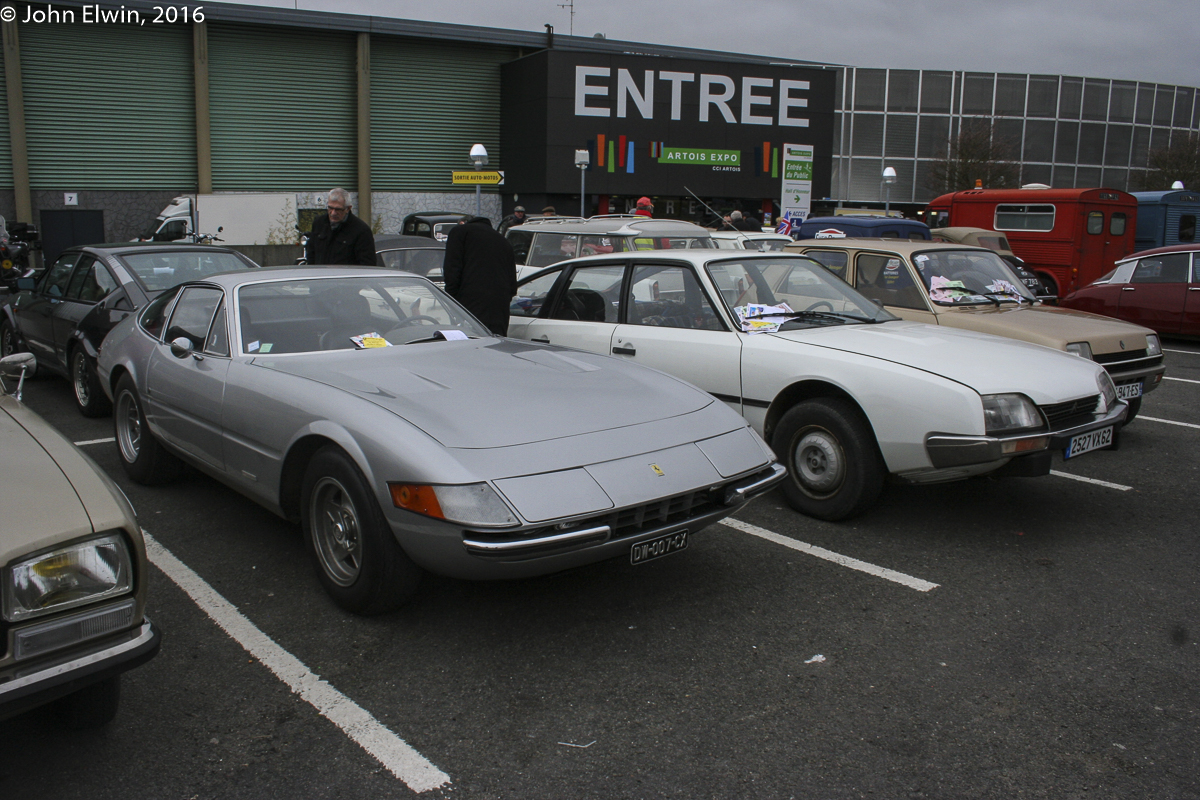 The long queues of traffic heading for Club R.A.V.E.R.A.-6A's one-day event, staged in Arras's Parc des Expositions, suggest the organisers have hit a winning formula. It is so much more than just a Bourse – that's French for autojumble. Whilst one of the Expo's large halls does indeed contain a vast array of autojumble, automobilia and even the odd car, and the other features club displays, for many visitors the real attraction is outside.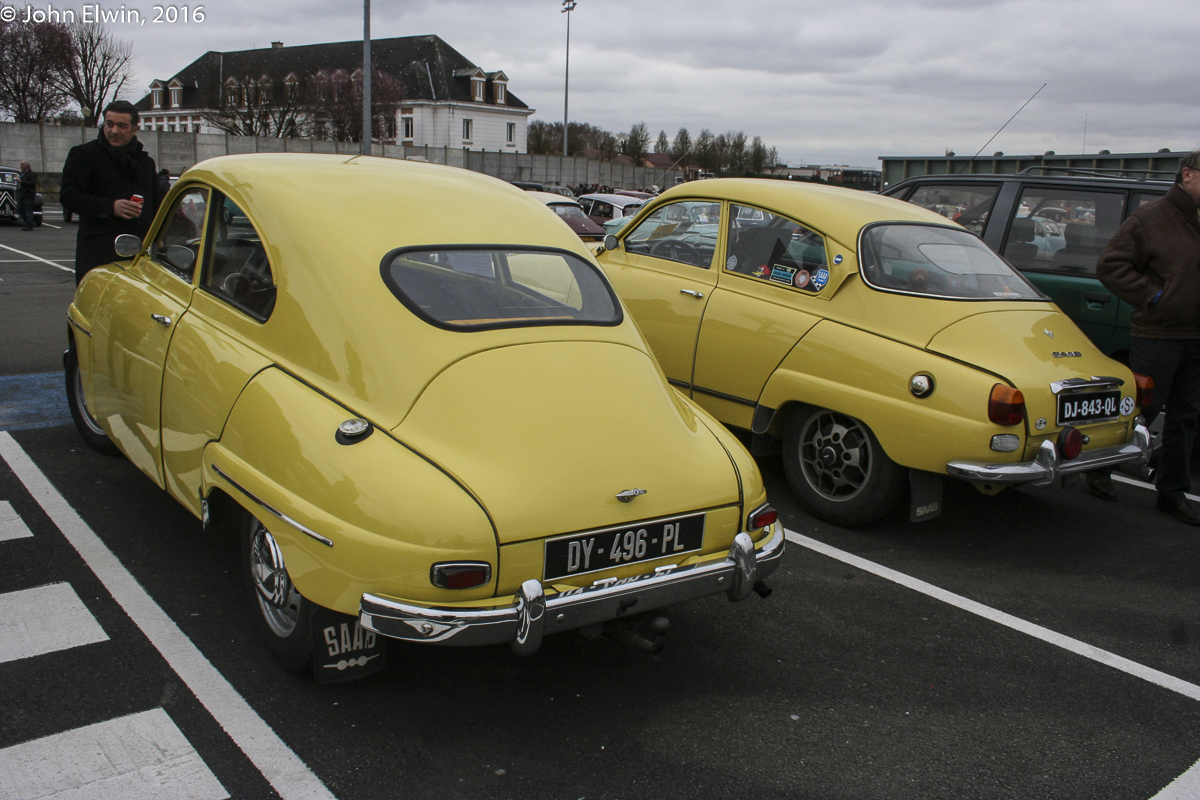 The 500-space car park adjacent to the Expo is reserved for classics and owners respond by bringing along a huge variety of machinery. This year, amongst the stand-outs was a 1920's Rolland-Pilain, a pair of yellow-hued Saab 96's and a pretty little DB Panhard. Inevitably there were cars offered for sale, the most outstanding being a sublime Alfa Romeo Giulia 1300Ti offered for a very realistic 16,800 €. Others included a nice Morgan +8 and a very original 1985 Peugeot 205 GR with just 38,900 Km (24,000 miles) on the clock. Having been professionally valued at 4,800 € just the week before, the owner was open to offers.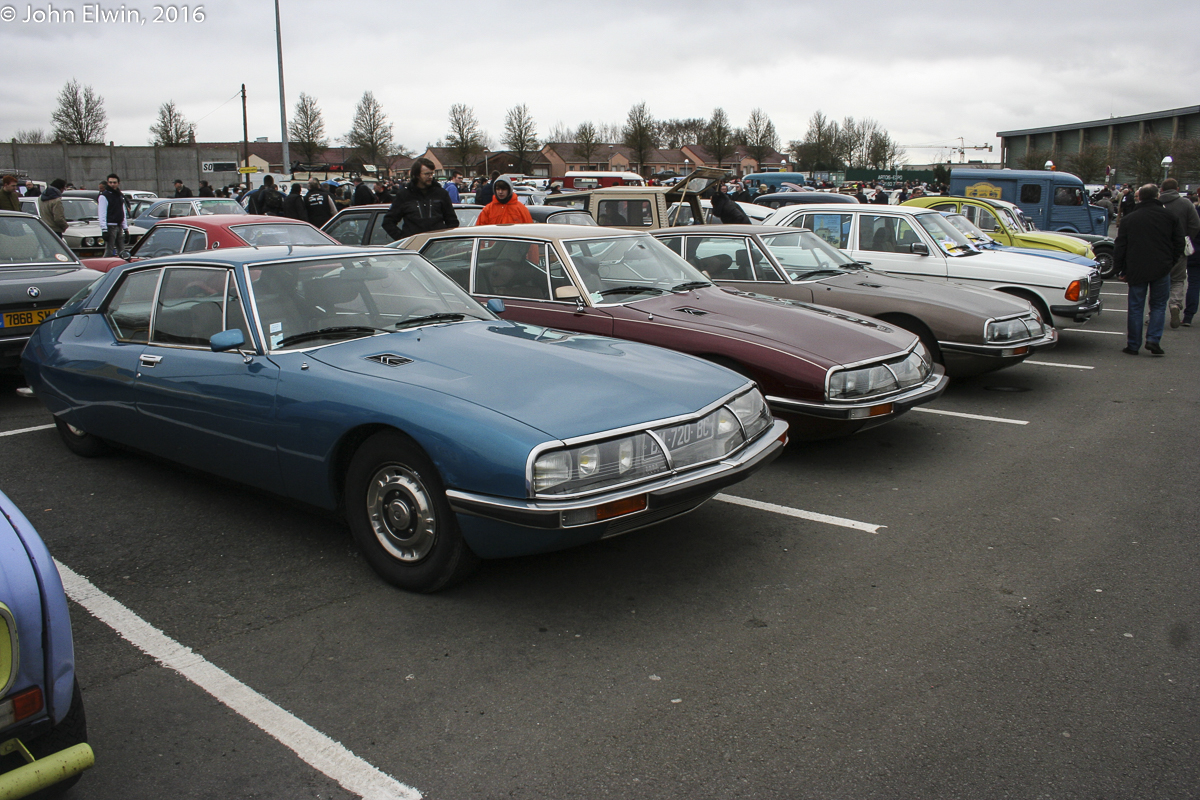 Whilst everyday cars from the '60's, '70's and even '80's abound, there's always a sprinkling of exotica, but whilst a Gulf-liveried replica Ford GT40 attracted a lot of attention – especially when the owner rather obligingly revved the obviously rather potent Ford V8 – a silver Ferrari Daytona passed almost unnoticed, parked amongst Citroen CX's and so on. A trio of Citroen Maserati's lined-up together couldn't fail to catch the eye. There were no less than six of the gorgeous beasts to be seen around the event. Probably more of a beast, however, was a bright red Renault Turbo 2.
Whilst that particular Renault may never have tackled a rally stage in anger there were other visitors that had, notably a couple of Renault 4's that contest the R4 series (yes, there is one) and also a pair of Citroen Traction Avant's that have contested long-distance rallies. Inside the exhibition a rally-prepared Volvo 66 could be seen, whilst lurking amongst all the ephemera there was a 2CV-powered Apal single-seater.

Inside, much of the display space was taken up by a contingent of visitors from Britain, mostly with pre-war cars, ranging from a Simplex racer to an imposing Ford Model T with three rows of seats – who said MPV's were a modern invention? Indeed, Ford seemed to be the dominant marque on display with other offerings including a very smart 105E Anglia, and a real rarity in the shape of a 1954 Comete Monte Carlo with bodywork by Facel.
Always staged on the third Sunday in March, this event is well worth a visit, only being an hour or so from the Channel ports, and an entry charge of just five Euros should leave plenty to spend in the Bourse! The exceedingly friendly organisers are always welcoming, so why not give it a look? This year a contingent from the Kent section of the Morris Minor Club made the trip across the Channel, with a low-light Convertible and a Van in Ever Ready livery parked very prominently opposite the entry to the Expo.
For information, visit www.ravera-6a.fr
John Elwin, April 2016