The month of June has been its usual struggle, Le Mans consumes all time and energy from those who are involved, so some pieces have stacked up here at DDC Towers but fear not we are still rumbling away. The Special Correspondent sent me a few reflections from the Geneva Salon a while back, time to share them with the wider world.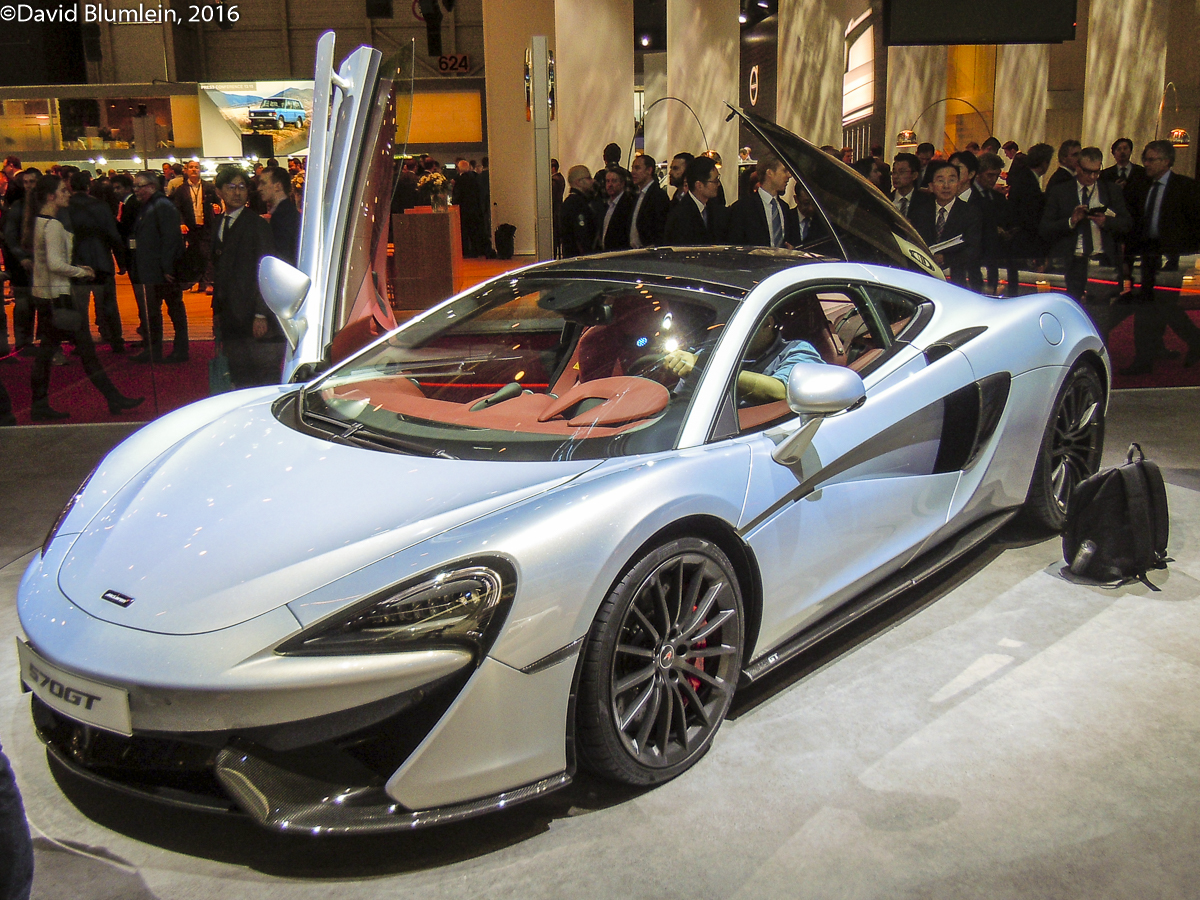 Designers of supercars give scant attention to the need of their occupants to carry some luggage – try squeezing even a holdall into a Bugatti Veyron! It seems that they have come full circle with the early vintage cars which had no normal facilities for accommodating luggage – suitcases had to be strapped to a grid at the rear of the car's body.

McLaren has made a reasonable attempt with its new 570GT to correct this omission as can be seen above.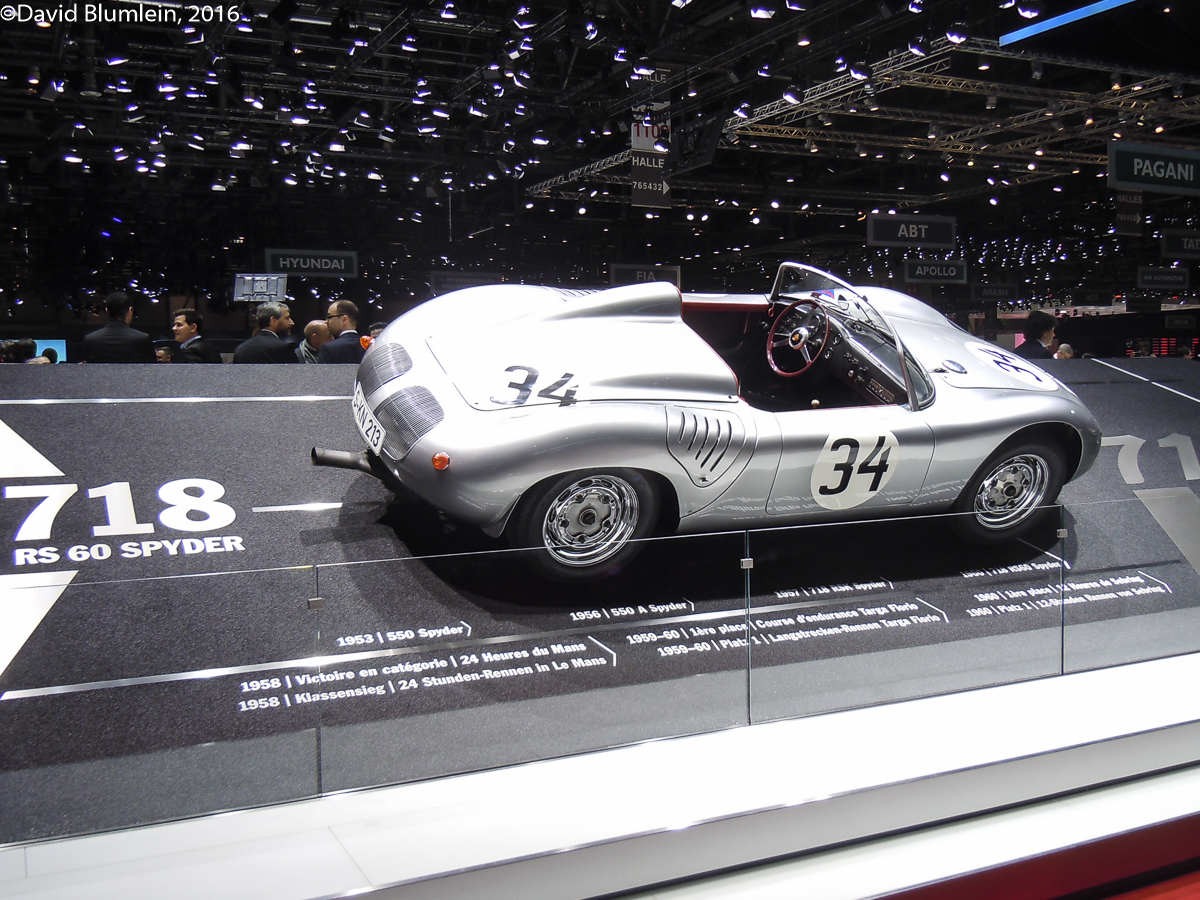 Porsche introduced their new version of the Boxster which was given the additional title of 718.
The original 718 dates from mid-1957 when Porsche produced a successor to the 550 and this was 20kg lighter and fitted with coil spring rear suspension dispensing with the low pivot swing axles. Low drag was a priority, even enclosing the headlamps behind Plexiglass.
Among successes in 1958 was a superb 3rd place overall at Le Mans courtesy of Behra and Herrmann. The 1960 regulations demanded a full windscreen as seen here and that year's highlight was an outright win at the Sebring 12 Hours by Herrmann and Gendebien.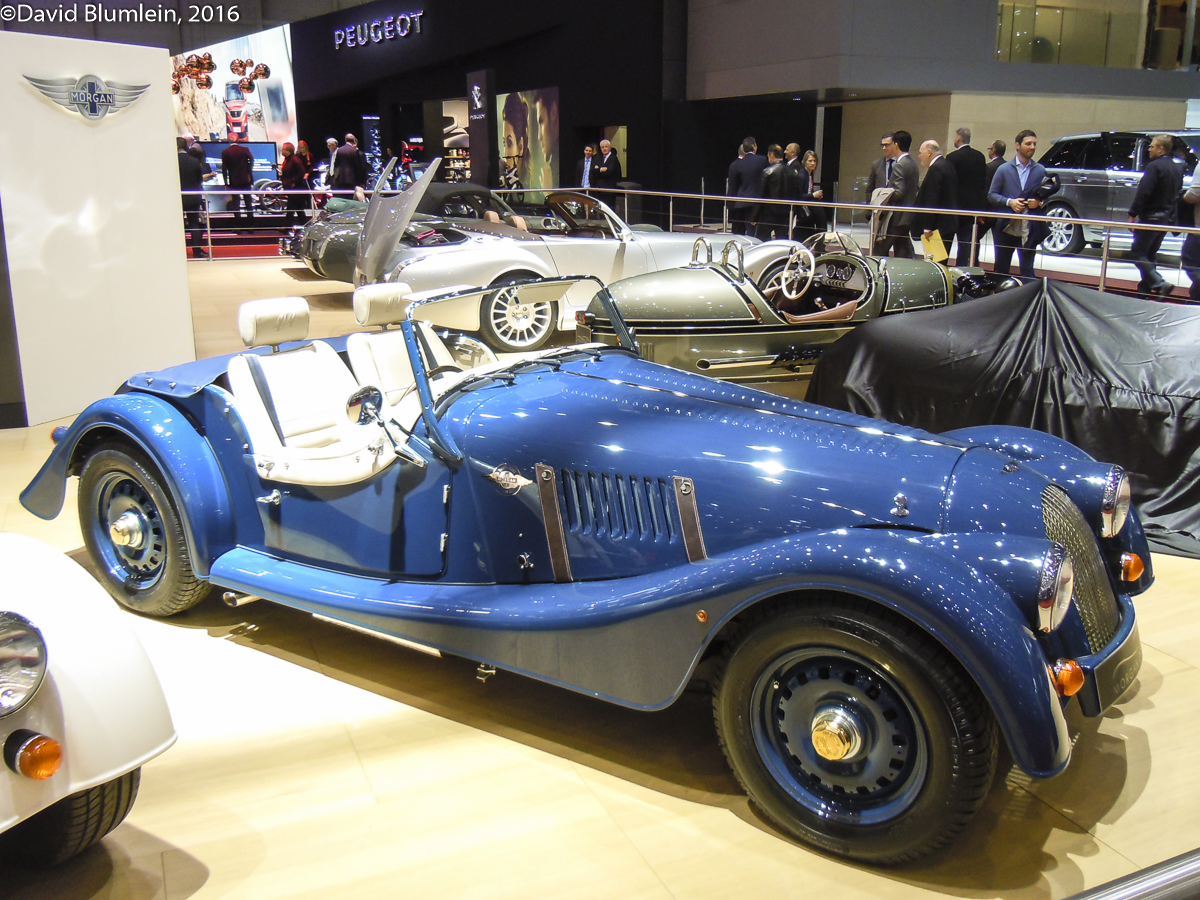 This is the Morgan 4/4 80th Anniversary edition.
The first 4/4 prototype (called then the 4-4) appeared back in 1936, making the type now a world record for a production car. That prototype used a Ford engine and then the early production cars switched to the Coventry-Climax unit but the basic car is still the same with hand-rolled aluminium bonnet, ash frame and sliding pillar independent front suspension. Currently a Ford Sigma 1.6 engine is used with a Mazda 5-speed gearbox.
This special version is characterised by among other changes the disc wheels with brass centre locks, a quad bonnet strap, a brass mesh behind the grille and a brushed walnut dashboard.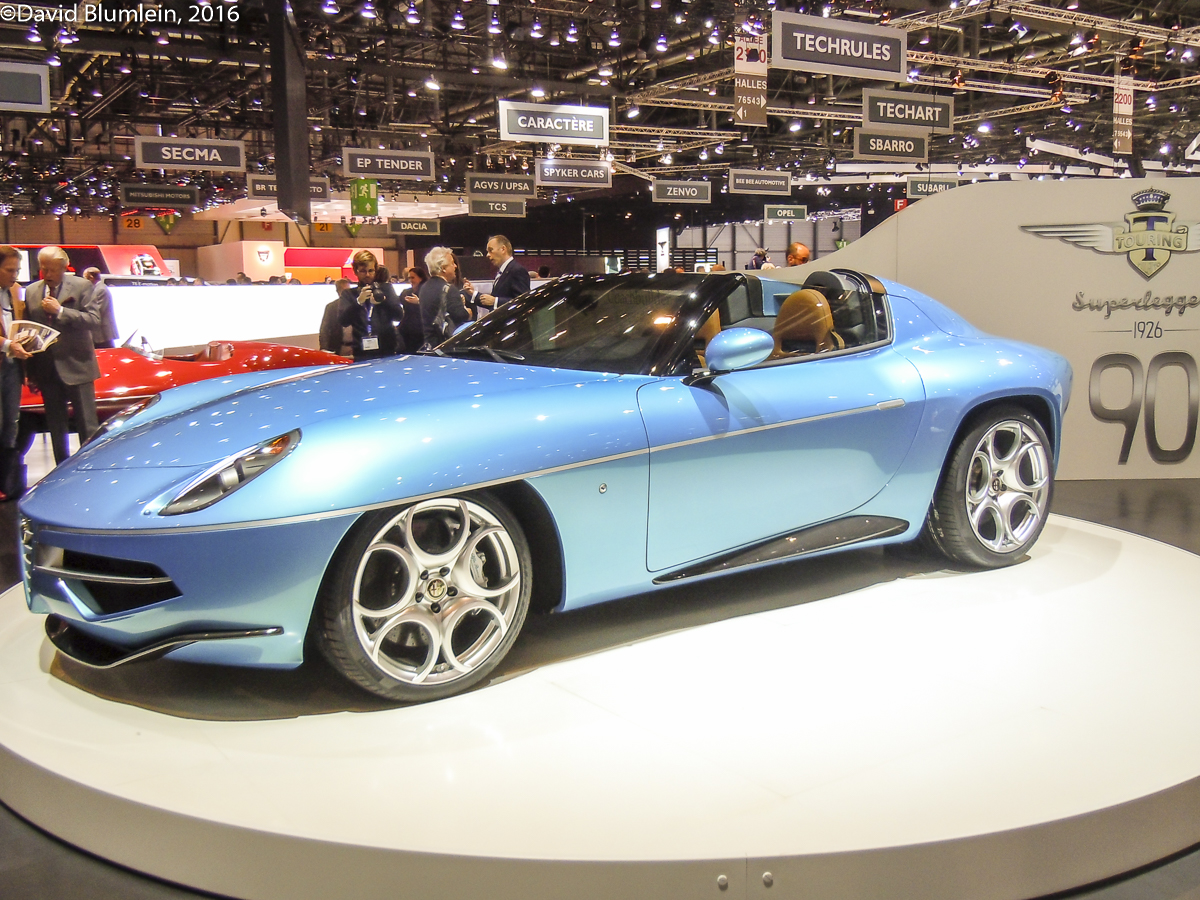 This beauty describes itself as a Touring Superleggera Disco Volante Spyder. It is based on the Alfa Romeo 8C Spyder and once one such donor car is received, Touring will build you one of these within six months.
It is inspired by the Alfa Romeo C52 Disco Volante of 1952 which can just be seen in the left background. The stunning original never made production – it produced too much front end lift!


Recalling past successes, Abarth has come up with this impressive Rally Coupé version of Fiat's new two-seater 124.


Spyker is back! This company, one of the oldest and a pioneer of four-wheel drive, has a chequered history. More recently the cars were being made by CPP in Coventry but they closed down in November 2011.
ADV replaced them and the association with Spyker was re-formed in November 2015 – they will make a few Ailerons and then this new Preliator.
TAILPIECE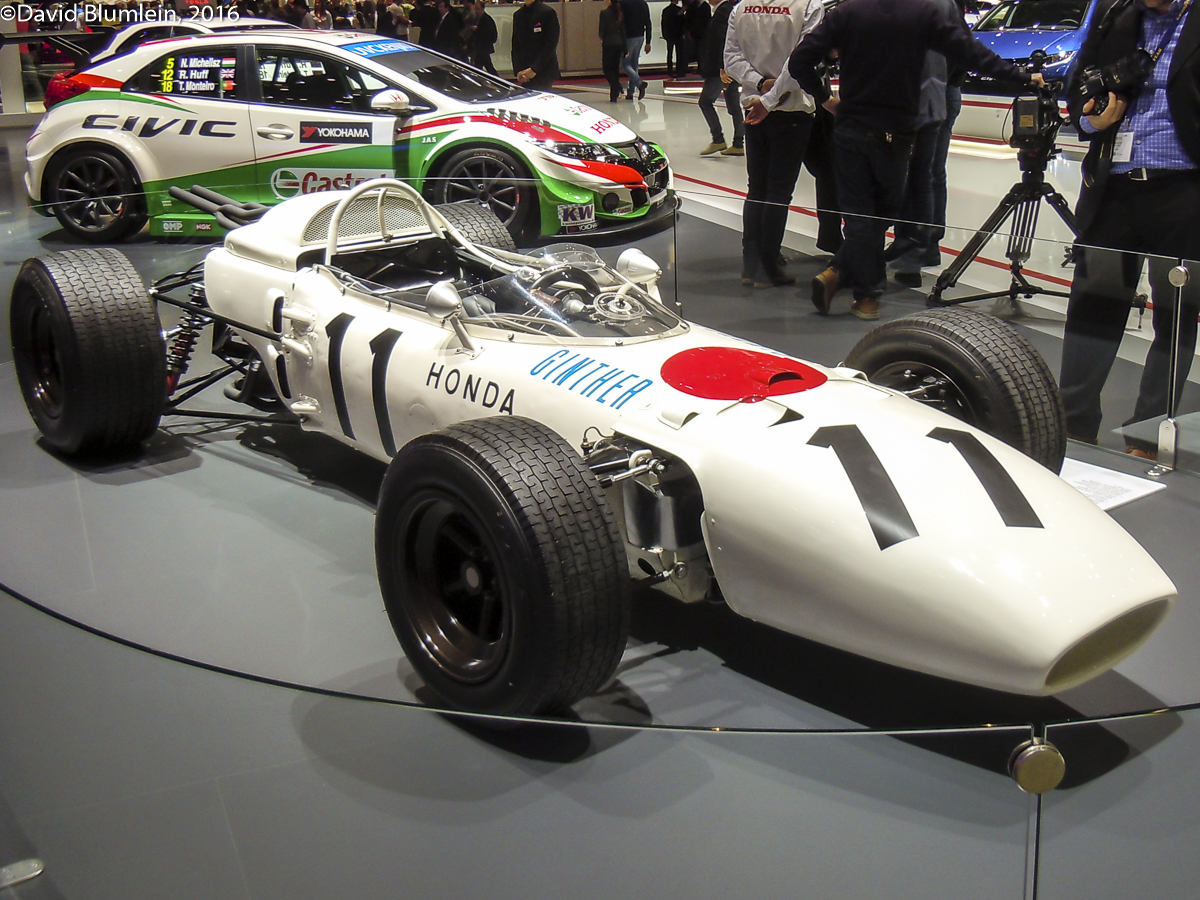 Surely the prettiest of all the Grand Prix Hondas? This, the RA 272, is also the first to win a Grand Prix, Mexico in 1965 with that gutsy little Richie Ginther at the wheel.
David Blumlein, July 2016