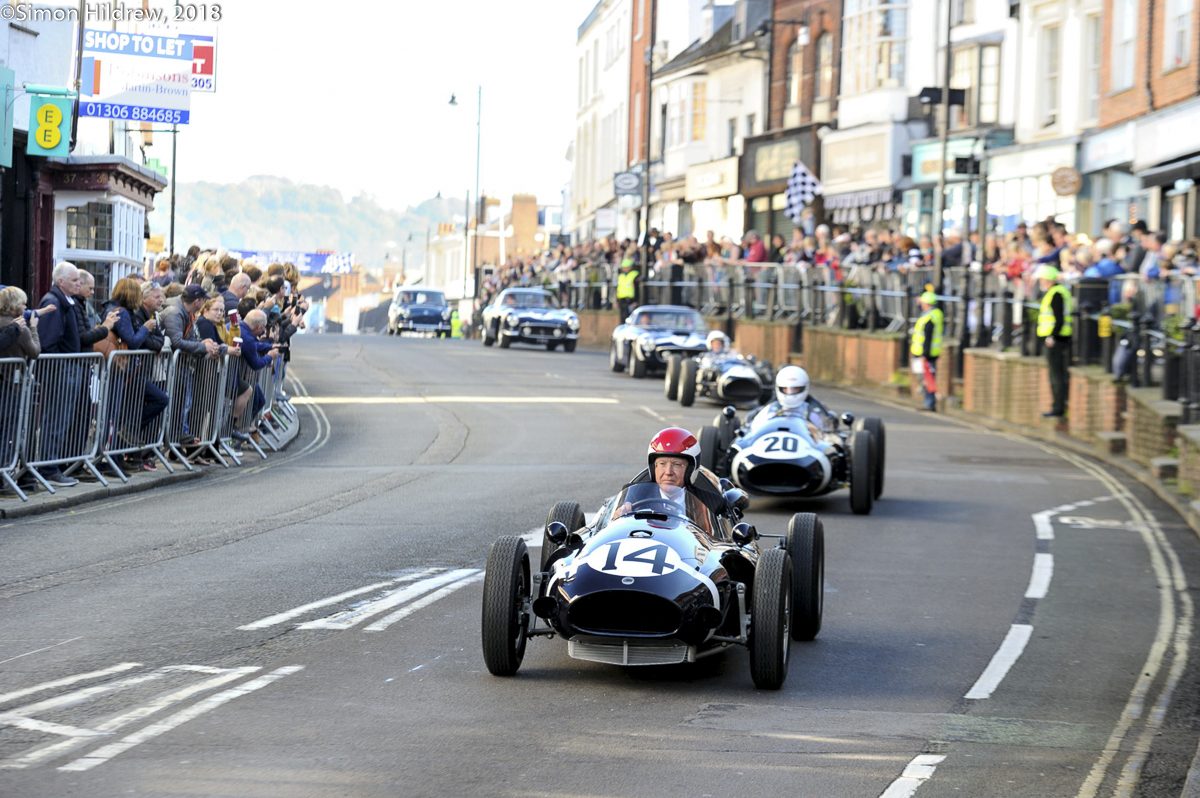 Dorking is a quiet market town located in a very attractive part of Surrey's North Downs, local landmarks include Box Hill and Denbies Vineyard. For those of us with inclination to burn petrol at speed Dorking will forever be associated with R.R.C. Walker Racing that was located at the Pippbrook Garage in the heart of this community.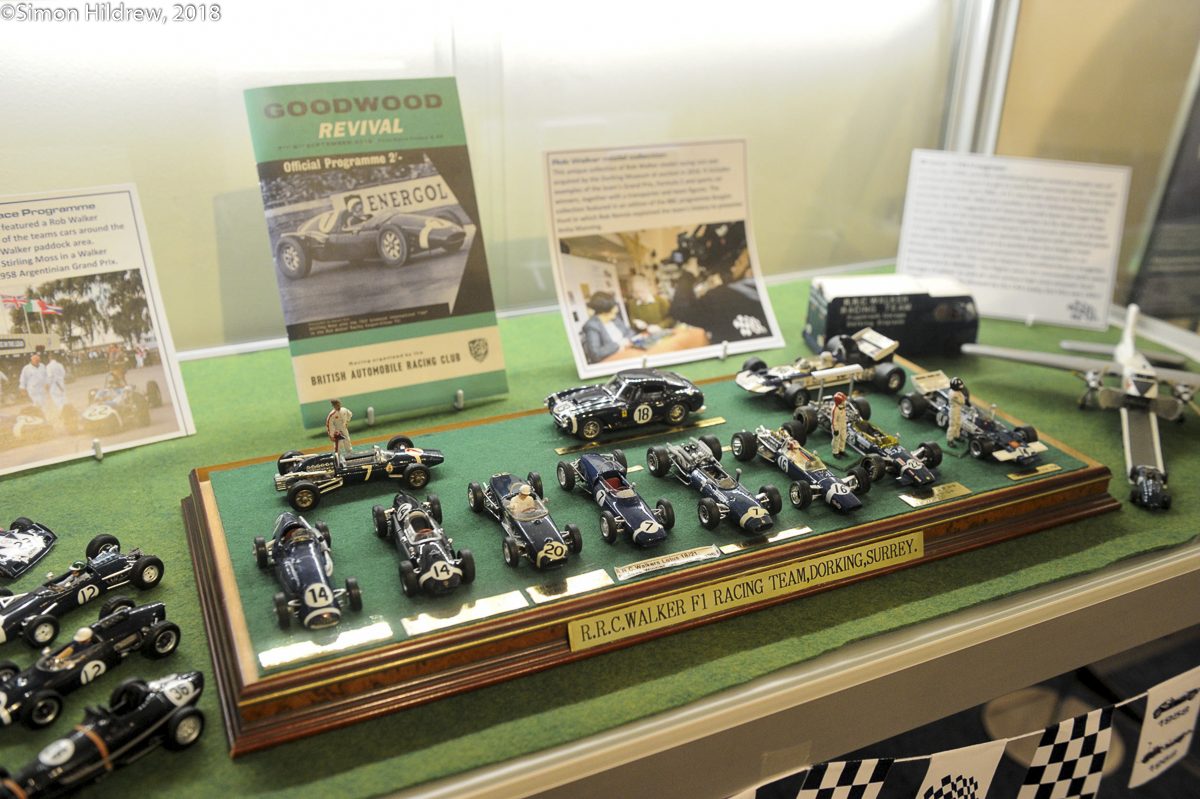 Robert Ramsay Campbell Walker was born on August 14th 1917, so staging the Rob Walker Centenary Festival  in October 2018 seems a little odd, perhaps too much time spent at Denbies…….but I digress and I must say that the organisers did a first class job in honouring this sometimes overlooked, but hugely influential, figure in post-War British motor sport.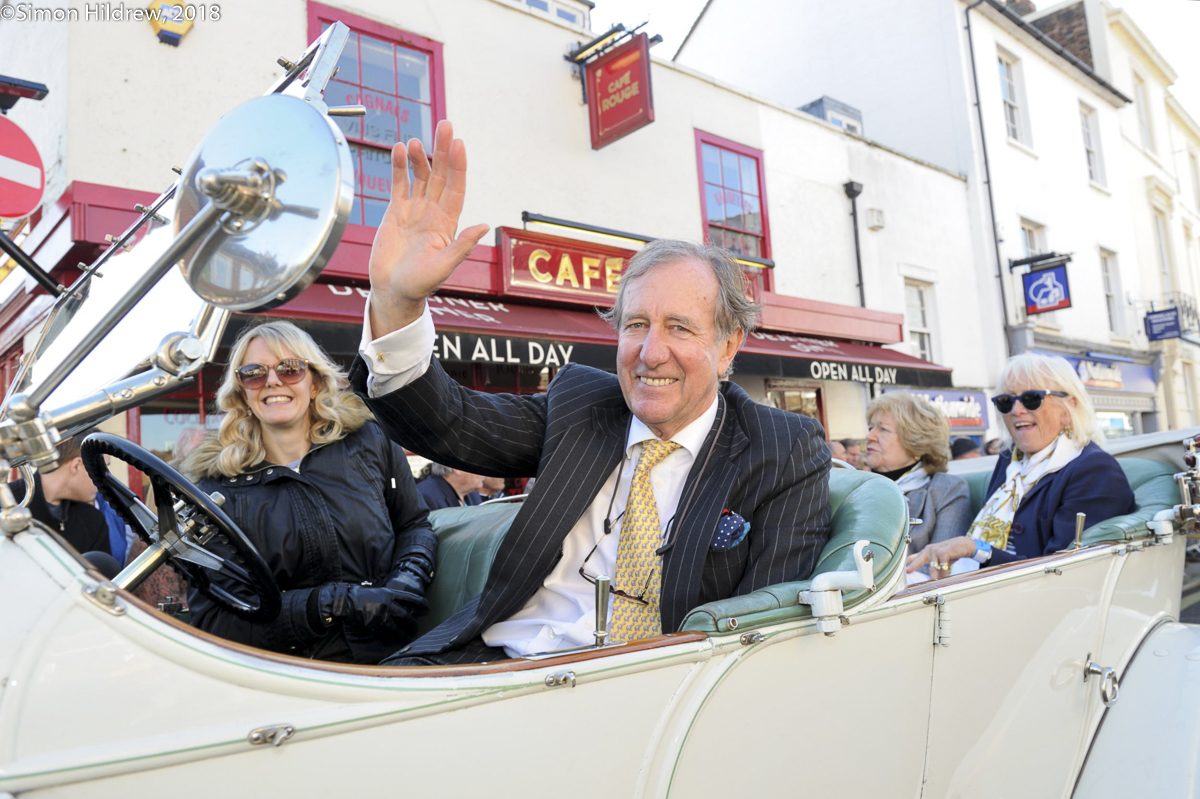 The numerous spectators that witnessed the demonstration of old racers around the closed streets were given a raucous display. Robbie Walker was on hand to enjoy this fine tribute to his father.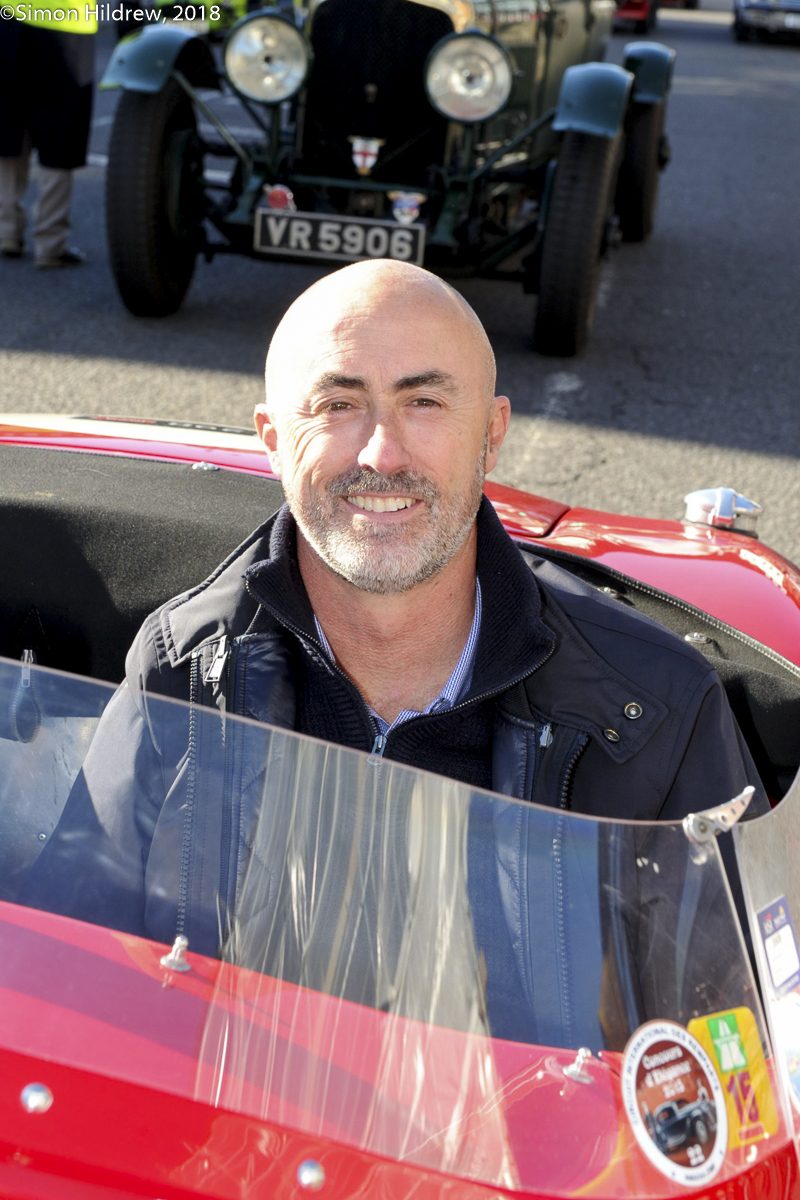 Another son representing a famous father, was David Brabham, a top flight sportscar driver and Le Mans winner in his own right. Sir Jack Brabham was one of three Formula One World Champions who drove for Walker, the other pair were Jochen Rindt and Graham Hill.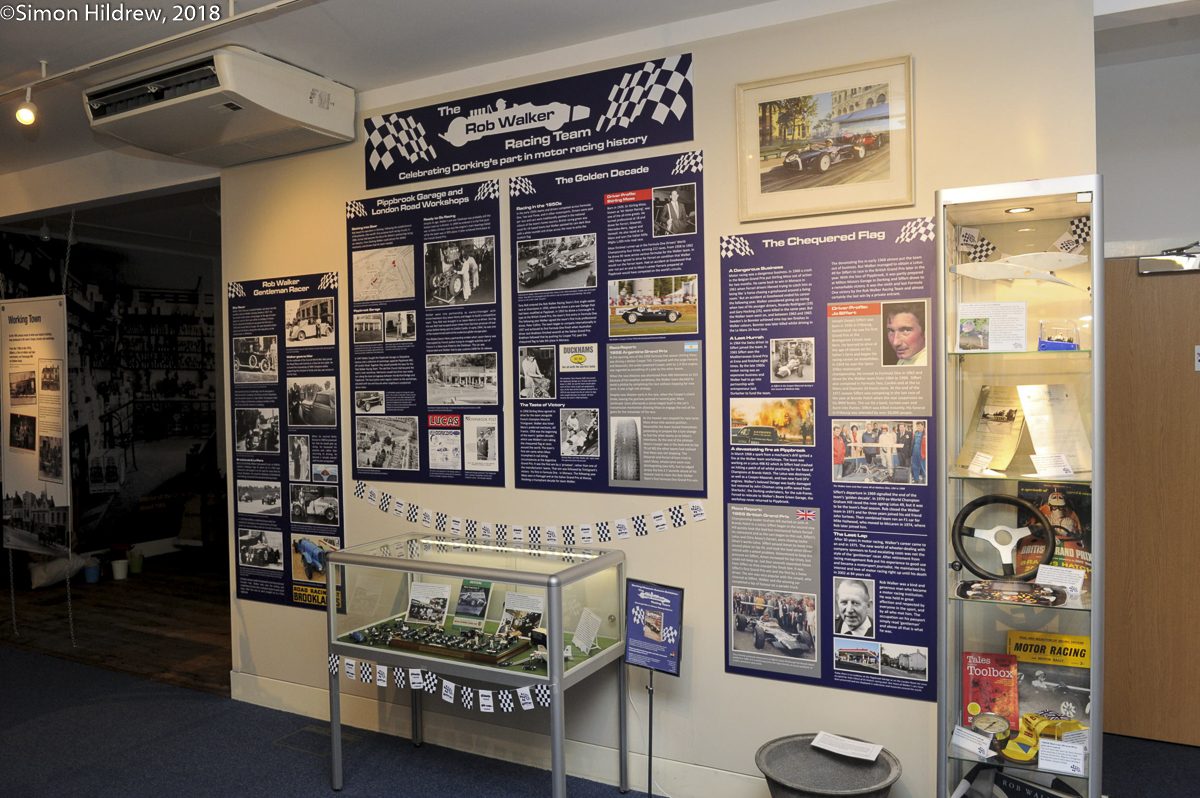 However it is the relationship and deep friendship between Rob Walker and Sir Stirling Moss that the team is arguably most famous for. In the period from 1958 to 1961 Stirling scored seven Grand Prix wins for the team, most notably in 1961 at Monte Carlo and the Nürburgring, seeing off the more powerful Ferrari squad through sheer talent and determination. Regrettably Sir Stirling's health is not up to public appearances at present so his absence left a big gap that the organisers filled admirably in a most appropriate fashion.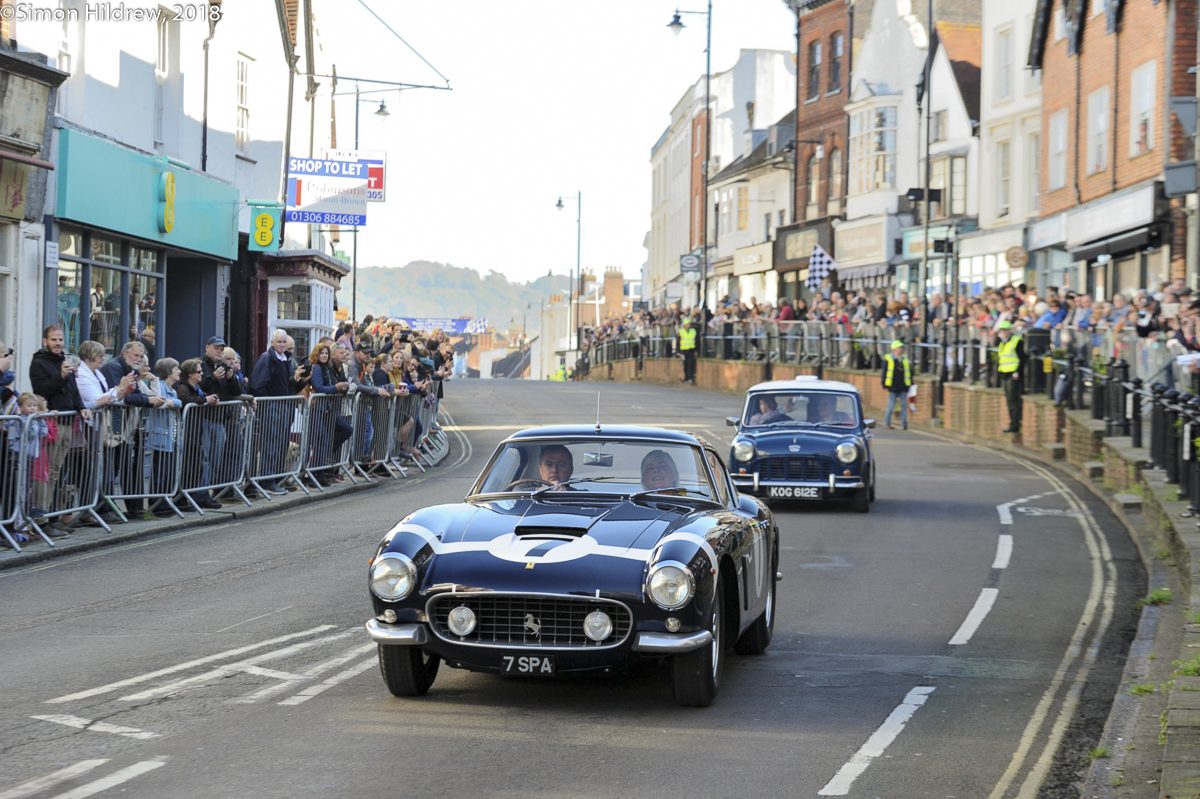 Moss was rightly famous and revered as a Grand Prix star, indisputably the leader of the pack after Fangio retired. However his exploits in endurance racing are just as notable. The '55 Mille Miglia triumph in the Mercedes-Benz is legendary as are the Nürburgring 1000kms wins in '58 and '59 for Aston Martin. In 1960 Moss won the Tourist Trophy at Goodwood driving a Ferrari 250 GT SWB #2119, an achievement in itself but staggering when one considers that it was two months and one day after his horrific accident at Spa in the Belgian Grand Prix. Doctors forecast a minimum recovery period of six months but Moss was able to recuperate way faster than that. It later emerged that he had tuned in the Ferrari's radio to hear the commentary of Raymond Baxter as rattled off the laps. This beautiful Ferrari is now the proud possession of one Ross Brawn, a real enthusiast.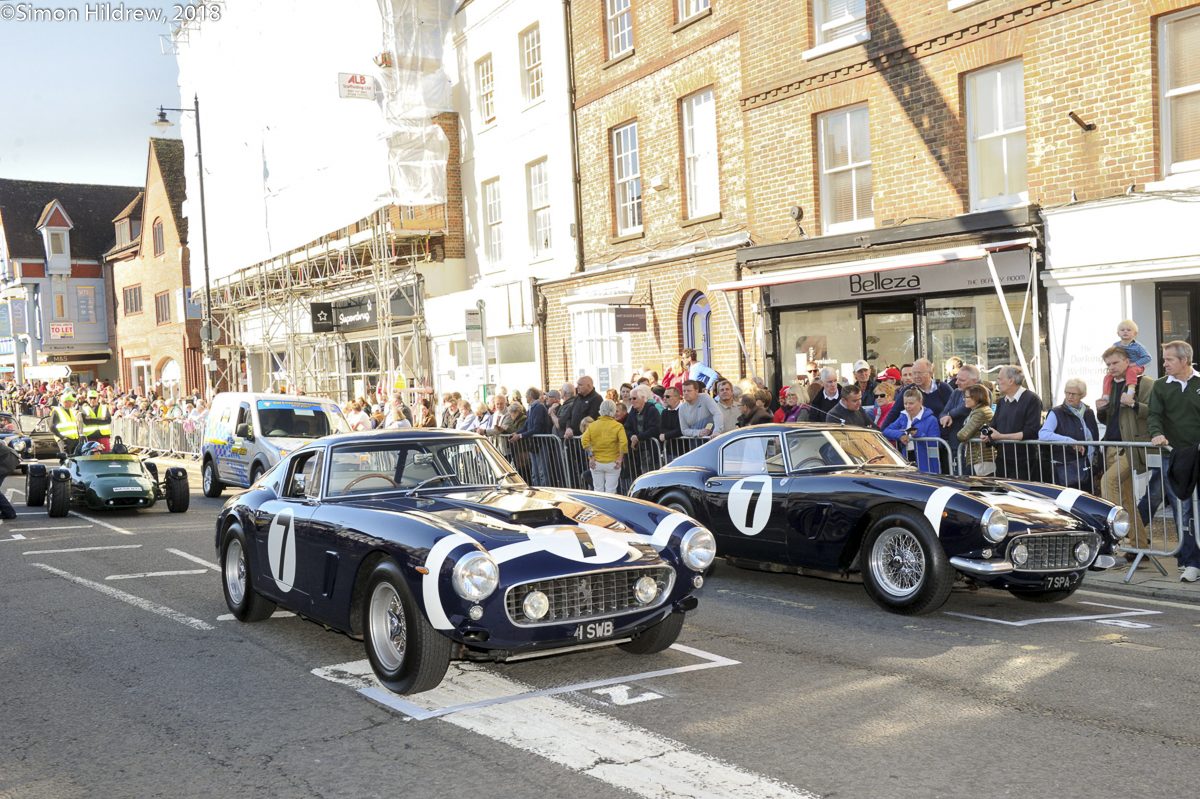 Almost exactly a year later and Moss was back at Goodwood in another 250 GT SWB, this time #2735. Frankly the opposition was not the strongest and consisted of another 250 GT SWB, driven by Mike Parkes and three Essex Racing Team Aston Martin DB4 GTs, two of which were Zagato-bodied and driven by Roy Salvadori and Jim Clark. The third was an ordinary DB4 GT in the hands of Innes Ireland. Moss won with ease in the end after a crash in practice, there was no word as to whether he turned on the radio………..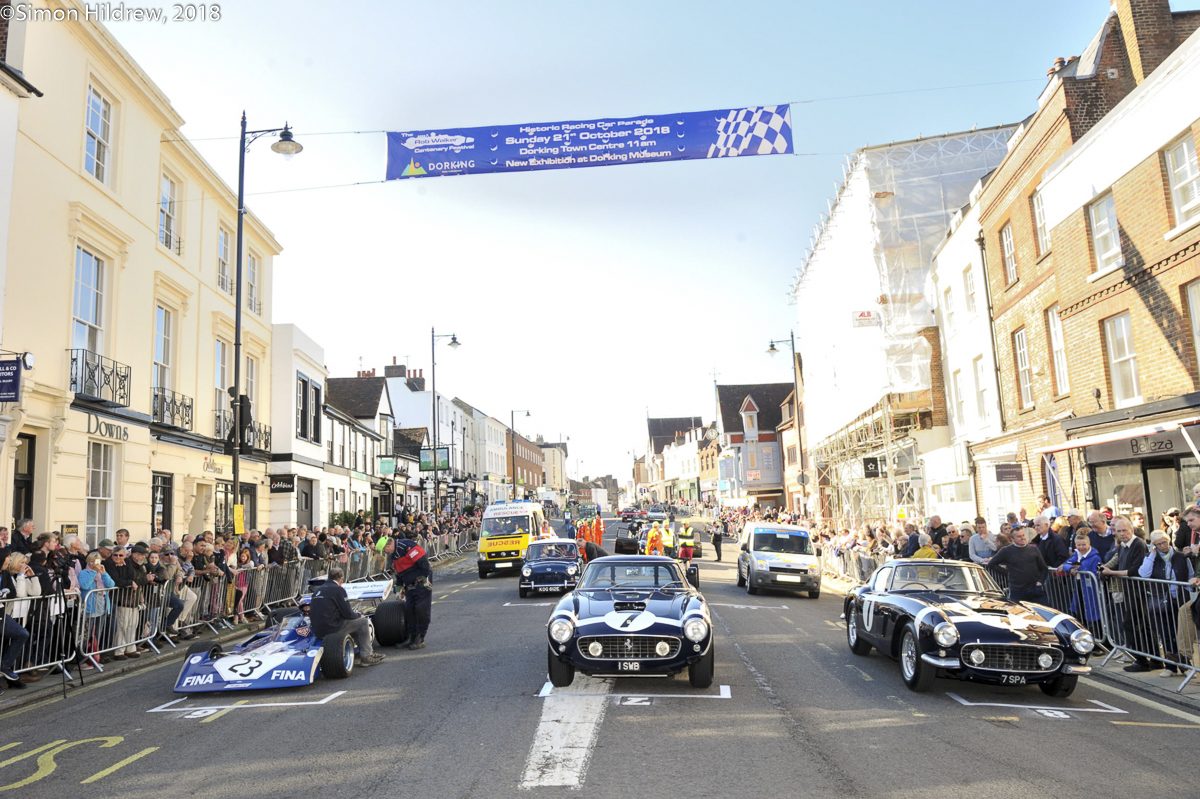 These Ferraris are amongst the most elegant of all GT cars…………and here there were a brace – Bellissimo!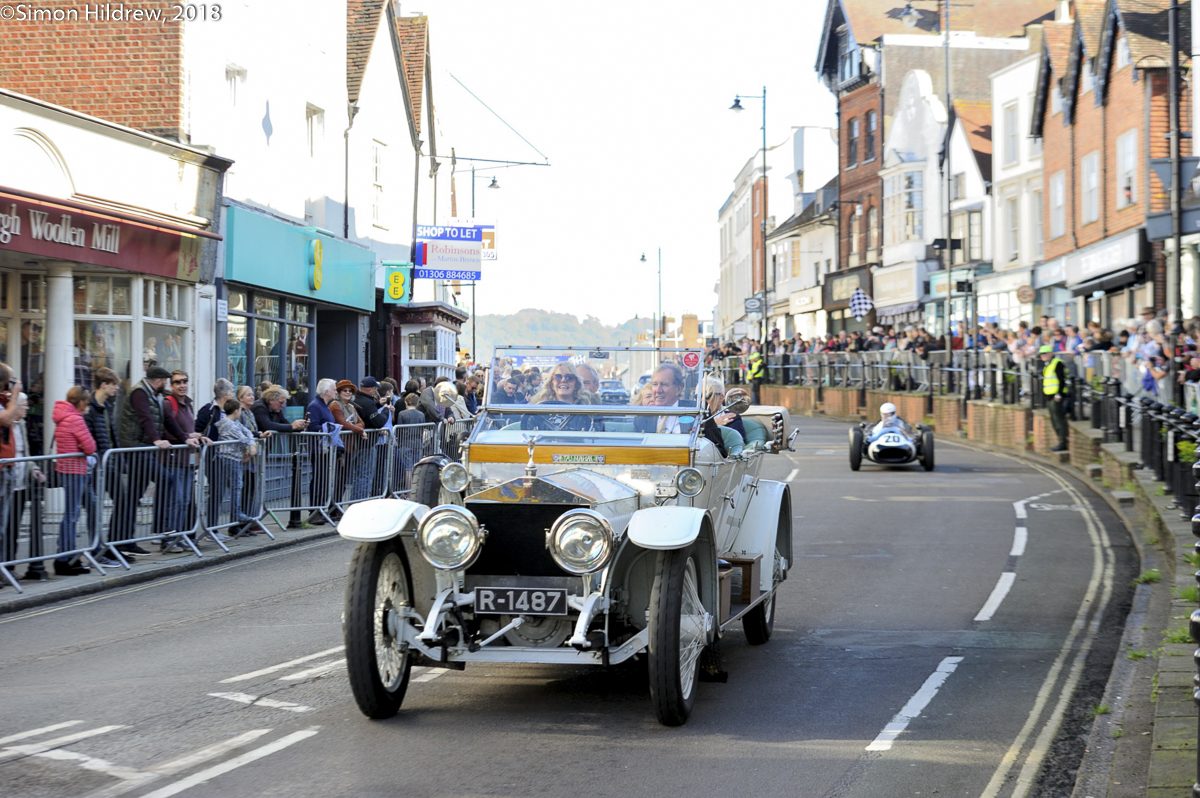 The weather was kind and a great time was had by all who attended, let's hope that this event becomes a tradition……………in the meantime enjoy another stunning portfolio of photos from Simon – Bellissimo indeed!
John Brooks November 2018