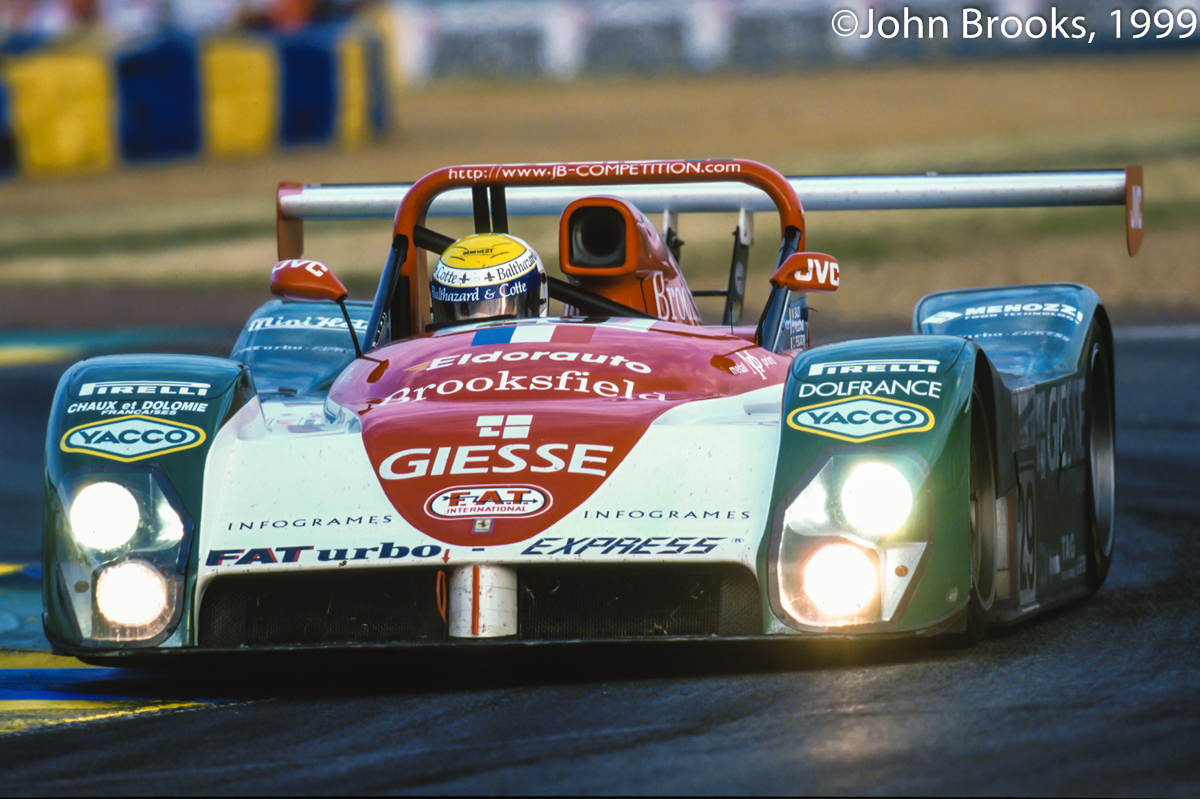 1999 and the last appearance of the Ferrari 333 SP at La Sarthe………..by now this customer programme dating back to 1993 was overwhelmed by the big budget factory efforts from Audi, BMW, Mercedes-Benz, Nissan and Toyota.
The JB Racing 333 SP was a brand new chassis and was modified aerodynamically for Le Mans with both the engine cover and rear wing getting a make over. A new endurance gearbox was fitted with modifications to the pinions, strengthened shafts and selector forks. The engine also received attention to make it more durable. The increase in fuel tank size to 90 litres helped, but the wonderful sounding V12 was too thirsty in comparison with the competition; the extra refuelling stops meant that the Ferrari had scant chance of achieving anything significant in the race itself.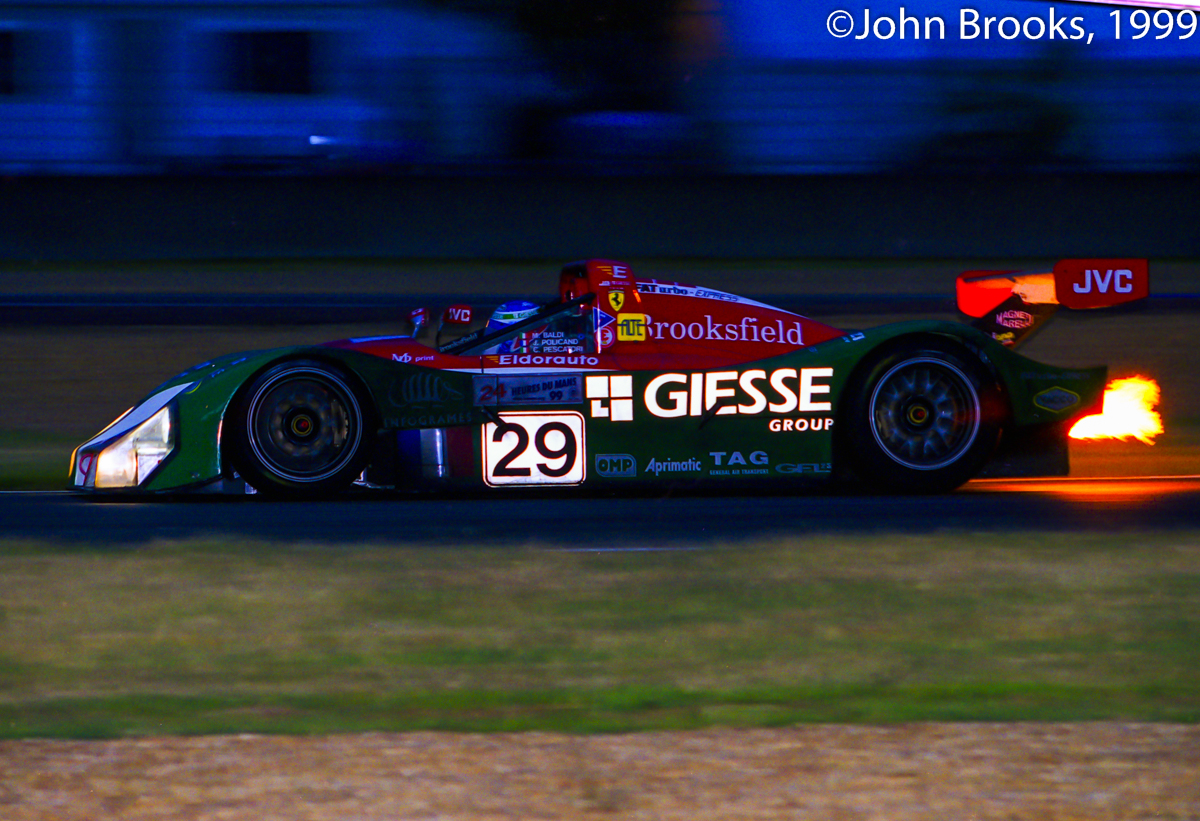 It was driven by former Le Mans winner, Mauro Baldi, teamed up with Christian Pescatori and Jerôme Policand. Young Jerôme qualified the car in a 3:38:468, which was roughly the same time that the 1998 winner, Allan McNish had qualified his Porsche 911 GT1-98 some 12 months before. It was a gain of around six seconds on the previous Ferrari best and proved the worth of the modifications. However it was still nearly ten seconds off Martin Brundle's pole time in his Toyota GT-ONE.
The least said about the race the better. The endurance gearbox was anything but, lasting barely 40 minutes before Baldi had to pit for a replacement. Engine failure just after dark brought the curtain down on the story of the Ferrari 333 SP at Le Mans.
John Brooks, November 2013