Some stories are worth repeating, so this tale of laughter is certainly qualified in that respect. Over 8 years ago I ended up in a hotel bar with Toine and Mike Hezemans…………….
After another lashing of Schwien-something or other at the dining table, Cotton, Lister and I drifted past, and then back into, the hotel bar.  We stumbled upon Mike and Toine Hezemans.  Mike is one of the ballsiest drivers in the FIA GT championship, brave to the point of lunacy, commitment being his middle name and also bloody quick.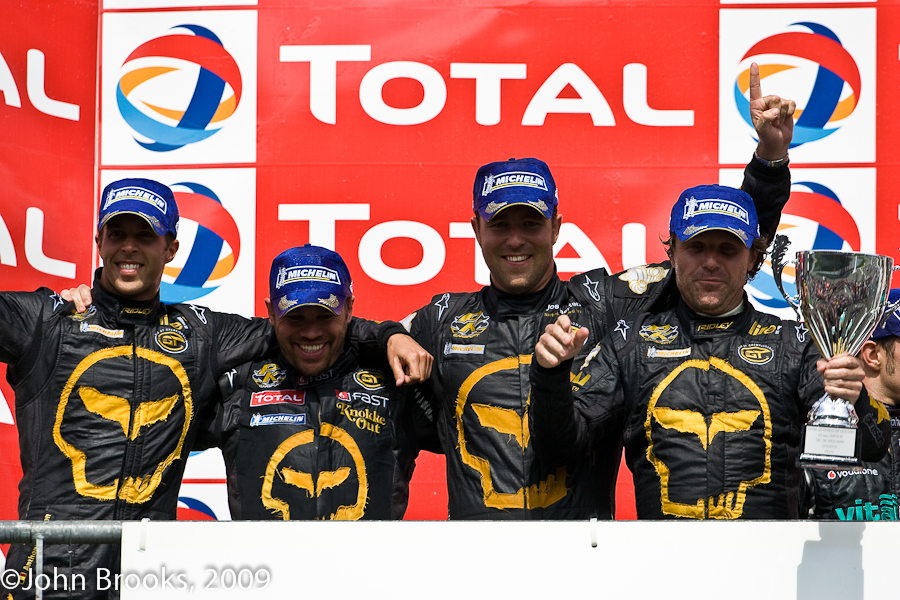 None of that should come as a surprise to anyone lucky enough to find themselves enjoying a convivial beer or three with his father, Toine. That particular strain of DNA is rare indeed, probably just as well, too much of this concentrated brew would be dangerous………but what the hell?  You only live once.

Toine is a larger than life figure in every respect…….as a driver he competed at the highest levels, a multiple champion in sportscars and touring cars. These days as a team owner and manager, he has a reputation for an uncompromising approach. I recalled the first time we had met several years back, oddly enough in another hotel bar in Germany.
My first sportscar race was the 1971 1000Kms of Brands Hatch…….I reminded him of this big moment in my life and his reaction was the same that night as it was at this weekend………
"F##king race, two laps up in the lead and 50kms to go the f**king engine let go".
Nice to get a consistent view of history. Time certainly is a healer.
Toine was a driver with the Alfa Romeo factory in the late 60's and early 70's, a time he recalls with great affection. Although Alfa had a reputation for being a touch chaotic, their approach to testing the touring car programme was more akin to F1 in the modern era, than those freewheeling times.
"We spent a month at Balocco with ten cars, when one broke it would be taken away and another sent out……that way we discovered all the problems and fixed them before the racing began. The title was easy then."
Alfa Romeo's competitions department, Autodelta, was run then by the imposing figure of Carlo Chiti…….a man of constant invention and tinkering.
"Chiti was always coming up with something new……sometimes copying shamelessly from others………I was at the factory with Masten Gregory and the boss was very keen to show his new design for a tyre jack…………..very similar to Jim Hall's Chaparral jack……….but this of course was made of titanium as Alfa had a special forge that had been put in at great expense, so it had to be used at every opportunity."
"So Chiti was showing off in front of us drivers and put the jack under one of the racecars for a demonstration…….gave a mighty pull and promptly broke the lightweight handle in two and ended up flat on his back. He did not see the funny side, so us roaring our heads off and crying with tears of laughter did not go down well."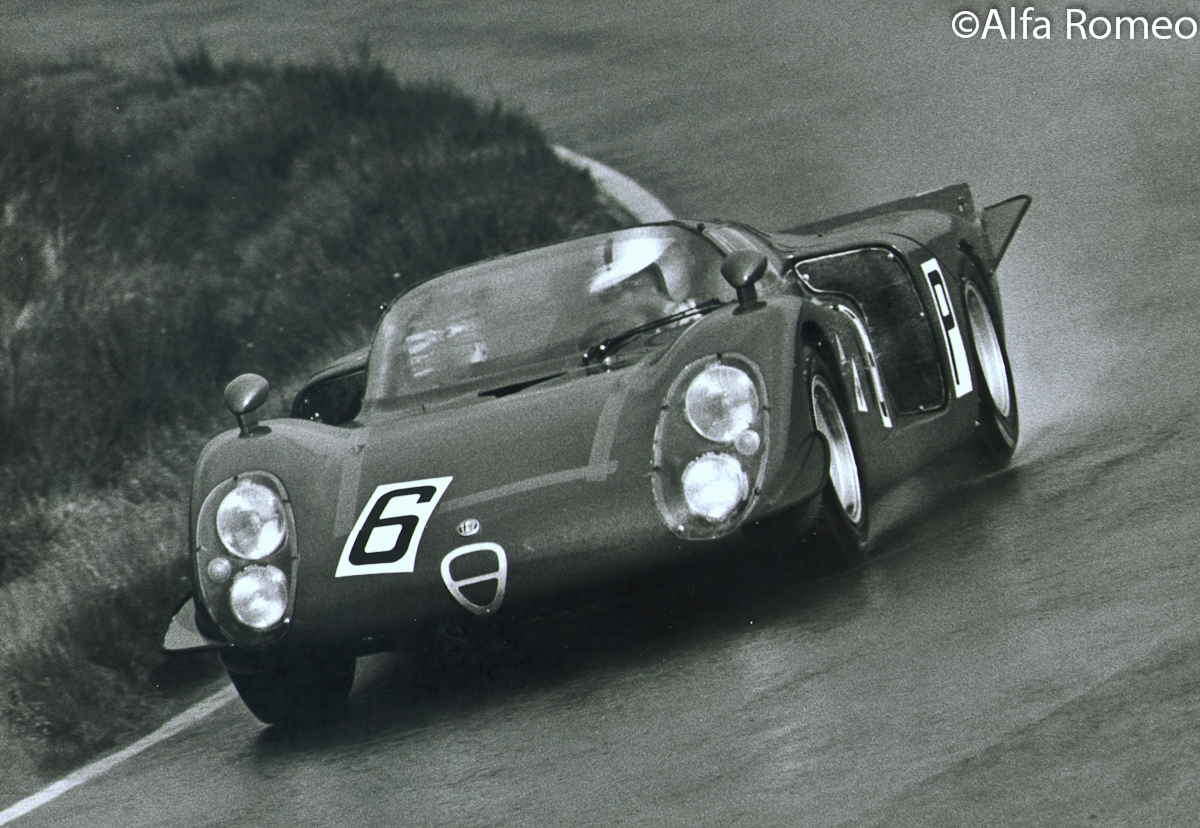 "It was sometimes fantastic to be a works Alfa driver. I was leading the Targa Florio in 1971 (with local hero Nino Vaccarella) and somehow fell off the road on the last lap, within a minute two hundred locals had carried the car back to the tarmac and off I went again."
"Vic Elford in the leading Porsche had a puncture during the race and while he was round the front of the car some of our fans stole the jack and wheel nuts from the back of the vehicle. They really wanted us to win."
Nonsense, I said, that just shows the native cunning and good sense of the Sicilians, Porsche spares were always worth more then Alfa bits.
Always good value too is Toine.
John Brooks, November 2011