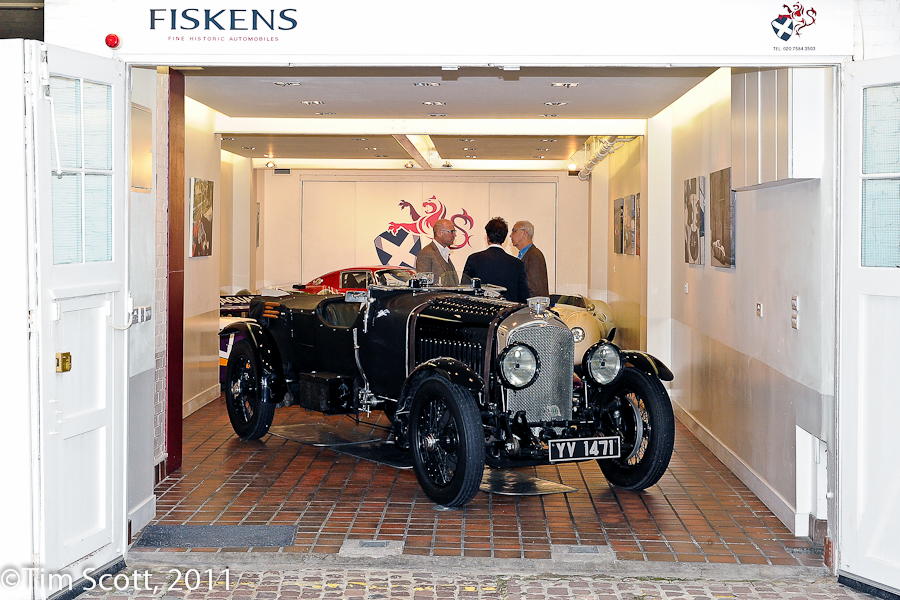 Central London to the West of Hyde Park is place of museums and mews. Tucked into one such development, just around the corner from Gloucester Road Tube, is Fiskens, well known, and well respected, dealers in classic cars. Actually they are the antithesis of "car  dealers"; I am old enough to have worked in London when Warren Street was the centre of rough and ready car dealing, Fiskens is nothing like that, nor is their stock. Gregor Fisken, Le Patron, is well known in motorsport circles, whether for his British GT campaigns or his results at Le Mans. He is also known as a "goto" guy when it comes to acquiring rare and classic automobiles.
So when the invite to pop into Town have a look around their small, but select, showrooms at an Open Day hit the mailbox, it seemed a good excuse to have a look at some great cars. I accepted with alacrity. The cars did not disappoint, there was even an old friend on display but more of that in a minute.

The mid 70's Group 4 & 5 regulations produced some crazy concepts, none more so the Porsche 935-78 aka Moby Dick. The Italians were not going to be left out of the party and lurking near the back of one of the rooms was a bright yellow De Thomaso Pantera in full Group 5 spec.
As the description goes:
Chassis 02343 was sold new to the Italian Vincenzo 'Pooky' Cazzago, Italy who had it prepared by Scuderia Brescia Corse. Under his name, the Pantera was then entered at the following races:
April 1972 – Montlhéry – Cazzago – 13th overall
April 1972 – Monza 1000km – Cazzago/Casoni – 5th overall, 1st in class
June 1972 – 24 hours of Le Mans – Cazzago/Casoni/Pasolini/Moretti – DNQ
June 1972 – Monza Coppa Gran Turismo Speciale – Cazzago – 1st overall
Sept 1972 – Monza Coppa Intereuropa – Cazzago – 6th overall
After the 1972 season 02343 was sold to Gianpiero Moretti for the Momo Racing Team to use. Moretti raced 02343 throughout the 1973 and 1974 seasons, mainly at Italian races.
In 1975, the Pantera was acquired by Ruggero Parpinelli who at the end of the season had it converted to Group 5 specification by Achilli. In this new specification Parpinelli raced at the 1976 Giro d'Italia, where he retired with technical problems.
A really nice car, might be fun to take on the Tour Auto.

A world away from the boxy Pantera was a 1928 Bentley 4.5 litre but in its day it was an even more effective (and successful) racer.  Woolf Bernato and Bernard Rubin won the Le Mans 24 Hours in 1928 driving a Bentley 4,5 litre and the following year examples finished 2-3-4. So purchasing this car would have been the equivalent of nipping down to the Audi showroom and picking up an R18, perhaps the Bentley would be a better bet for a trip to Waitrose to shop for a few essentials.
The cachet of the "Bentley Boys" still exists today and this elegant tourer is physical manifestation of that.
This example was ordered through Jack Barclays by first owner John Mavrogordato, chassis HF 3195 passed its final factory test on 14th March 1928. Originally supplied with a long bonnet and staggered screen, Bentley records show that the radiator was chromed and Lucas P100 headlights fitted in late 1929. It is largely unchanged since its return to the factory in 1929.
A beautiful example of a pre-war classic that still look just right some 80 years on.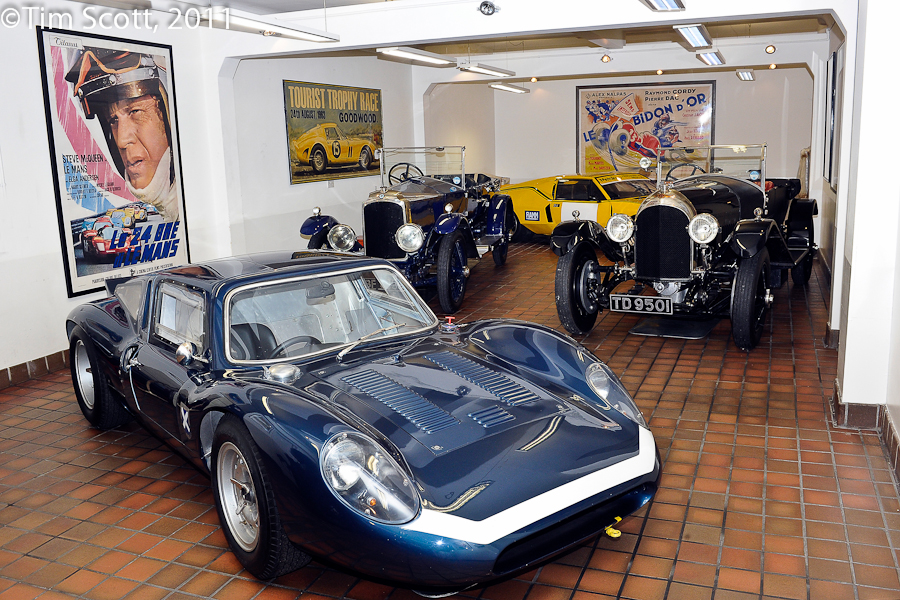 Another very interesting car was the Ecurie Ecosse Tojeiro Ford, one of the first mid-engined GTs, our Special Correspondent will be having a look at this in more detail tomorrow.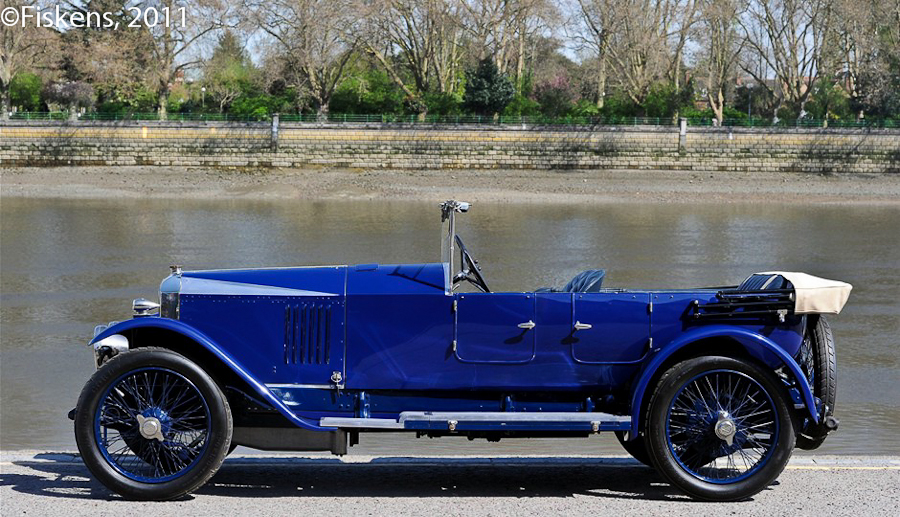 A truly British classic of the early 1920s is this Vauxhall 30/98.
The Laurence Pomeroy designed Vauxhall 30/98, considered by many to be one of the finest engineered  British sporting cars of the Vintage period, had its heart in the 4.5 litre, four-cylinder side-valve engine that was mounted in a conventional but lightweight chassis. As with 'OE56', many were fitted with factory built four-seat Velox tourer coachwork which was relatively light, giving a formidable power to weight ratio for its time. A fully road-equipped 30/98 was capable of around 85mph, and when stripped for racing the company guaranteed a top-speed in excess of 100mph for the later overhead valve models, a capability that was often demonstrated in period at Brooklands.
Of the total production numbered at 312 cars, a large proportion were exported to Australia, and we understand 'OE56' to be one these. The earliest known owners of 'OE56' were the McSweeney family of Canowindra New South Wales, who owned it from 1945 to 1955 when it passed to Barry Ford. Its next owner, Norm Joseph, sold the Vauxhall to Jim Cuthbert in 1958 and Jim in turn passed it on to Barry Burnett in 1961. The Rainsford family acquired the car from Barry in 1968 and retained it until earlier this year.
Having spent all of its life in Australia under the ownership of true enthusiasts, this splendid early 'OE' has retained all of its original features. Finished in Royal Blue with matching leather interior, 'OE56' represents a wonderful opportunity to acquire a handsome example of what is considered by many knowledgeable enthusiasts to be one of the finest British sporting cars of the Vintage period.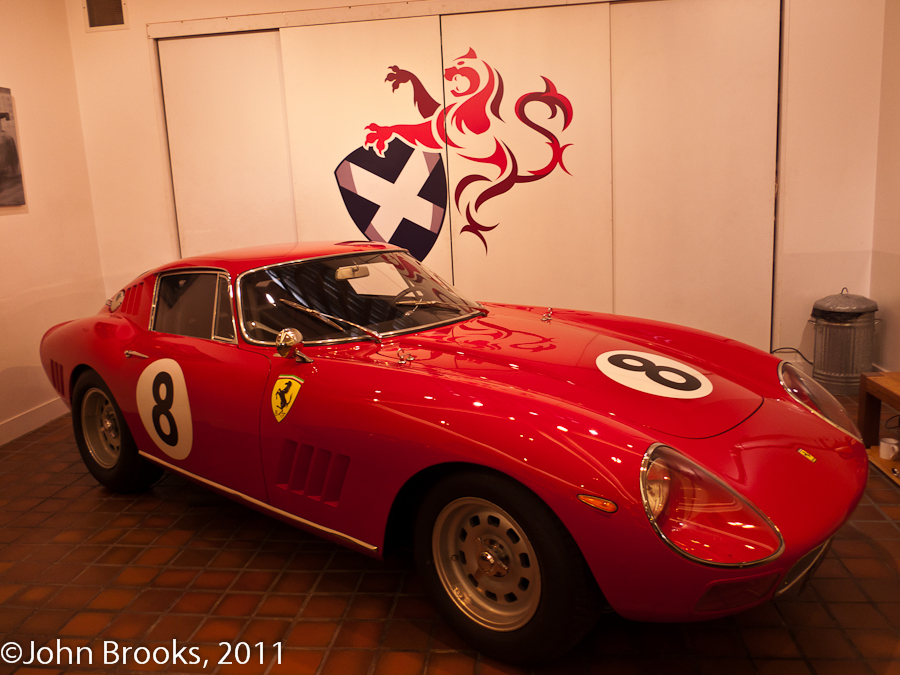 What collection of classic cars would be complete without a Ferrari? So the bright red example of a 1965 Ferrari 275 GTB/C Competition sitting under the Fiskens' logo was most appropriate.
The latest arrival in our London showrooms is one of the rare and highly sought after 275 GTB/C Competition models built by the Ferrari factory for the 1965 season. Although these competition cars looked similar to the road cars, from nose to tail, the differences were significant. They featured ultra lightweight aluminium bodies, six carburettors on a full competition engine along with other details such as outside fuel fillers as well as extra body louvers. Beautifully presented in Rosso Corsa and prepared, regardless of cost, to be a front running circuit racer that is still at home on the road, this 275 GTB/C has successfully participated in all the major events including Goodwood and Le Mans Classic.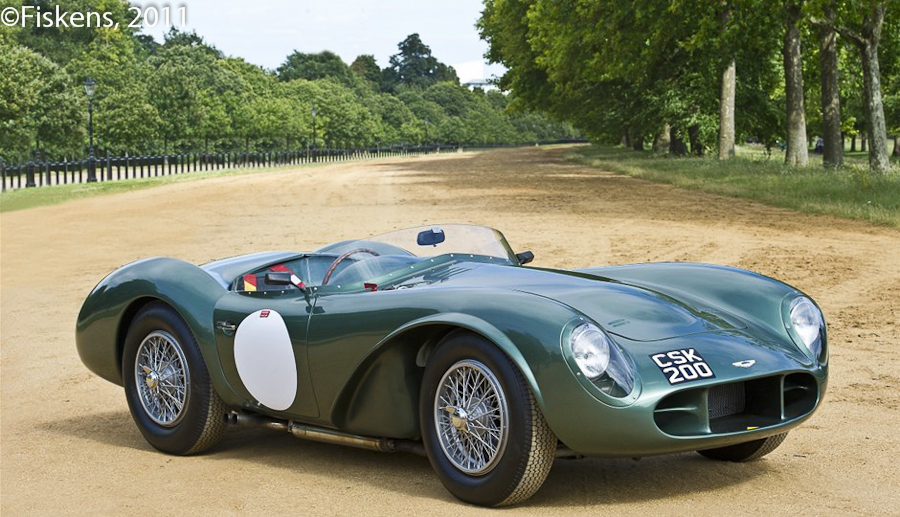 From an Italian classic to a British one, arguably one of the most elegant cars ever built, a 1956 Aston Martin DB3S, utterly desirable and, for me, totally unaffordable, still we can all dream………..
Only 11 factory team cars were built for competition use with chassis 11 being the last built by the competition department. Not content with racing a production DB3S and desperate to acquire a works car, it was supplied to the up and coming young American Rod Carveth, who used his friendship with the legendary team manager John Wyer to secure chassis 11. Carveth himself flew to England and stayed at the works in Feltham for two weeks to 'help' with the assembly of his new race car. It was painted black and delivered to him in California in mid-August 1957 with his first event at Elkhart Lake in September, sharing the driving with previous Watkins Glen winner George Constantine.
Carveth raced extensively throughout the rest of the season at Watkins Glen, Bridgehampton, Palm Springs and Laguna Seca before sustaining an accident at Nassau when 3S/11 was sent back to the factory for repair.
He continued to race in 1958 and in the Autumn of 1959 took the car to Australia, competing at Bathurst, Orange, Fisherman's Bend and Mount Panorama scoring an outright victory and four class wins! On his return to California, the Aston was sold to Ed Leslie and Rod purchased the ex-works Ferrari 250 Testa Rossa, chassis 0666 TR to continue his racing exploits.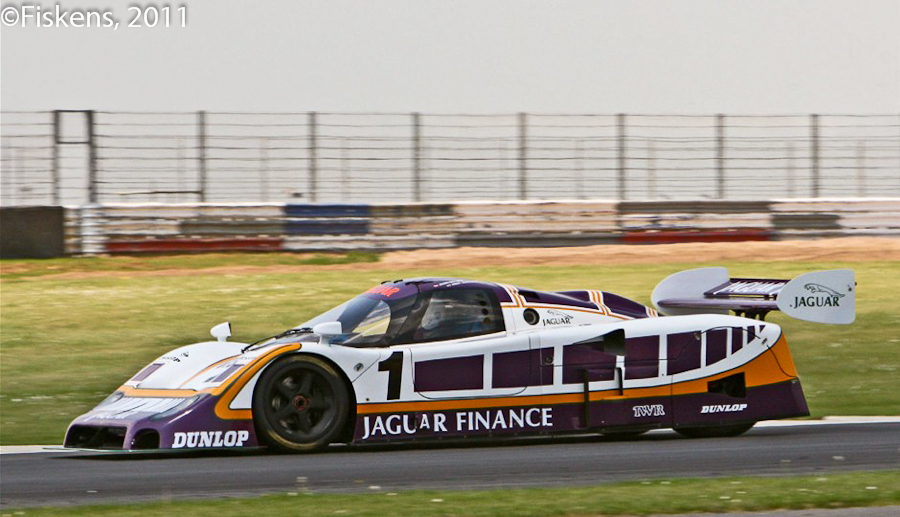 All of which sportscar magic leavesto the last my personal favourite and old acquaintance, a Jaguar XJR-9. My first major sponsor photo contract was with Castrol in 1988, so I would have followed this example, chassis 688, around in those years.
Chassis J12-C-688 was one of the famous Silk Cut Group C Jaguar XJR 9's of the 1988 season, the sixth and final XJR 9 built by TWR. It was raced in all but one of its six races during that 1988 season by the impressive paring of ex-Formula One ace Jan Lammers and the talented young Scottish driver Johnny Dumfries. The best result of the season came when Martin Brundle joined Lammers to come second overall  at the Spa 1000 Km's. J12-C-688 competed in a further four races in the 1989 season, most notably at Le Mans with drivers John Nielsen, Andy Wallace and Price Cobb, who qualified it 8th, sadly retiring due to a failed head gasket.
One of the most recognisable and iconic racing cars of the 1980s, this Silk Cut Group C Jaguar  XJR 9 formed part of a racing programme that took Jaguar back to the forefront of motor racing. Chassis J12-C-688, especially with its 2nd place finish at Spa, was an instrumental part of Jaguar's World Sportscar Championship victories of 1988 and played a central role in reinstating Jaguar as a motorsport leading manufacturer.
10/07/88 – Bruno 360 Kilometres – 3rd – Jan Lammers, Johnny Dumfries
24/07/88 – Brands Hatch 1000 Kilometres – DNF – Jan Lammers, Johnny Dumfries
04/09/88 – Nürburgring  1000 Kilometres – 8th – Jan Lammers, Johnny Dumfries
19/09/88 – Spa 1000 Kilometres – 2nd – Jan Lammers, Martin Brundle
09/10/88 – Fuji 1000 Kilometres – DNF – Jan Lammers, Johnny Dumfries
20/11/88 – Sandown 360 Kilometres – 4th – Jan Lammers, Johnny Dumfries
21/05/89 –Dijon – DNF – John Nielsen, Andy Wallace
11/06/89 – Le Mans – DNF – John Nielsen, Andy Wallace, Price Cobb
25/06/89 – Jarama – 6th – John Nielsen, Andy Wallace
23/07/89 – Brands Hatch – DNF – John Nielsen, Andy Wallace
An excellent way to spend a few hours, considering what amounts to automotive art of the highest level, so thanks, Gregor, for the opportunity.
John Brooks, November 2011