Before heading down the highway to Navarra last weekend, I stopped in at the El Salón Internacional del Automóvil de Barcelona. The Show was the usual concoction of desirable contemporary automobiles, but one item caught my eye.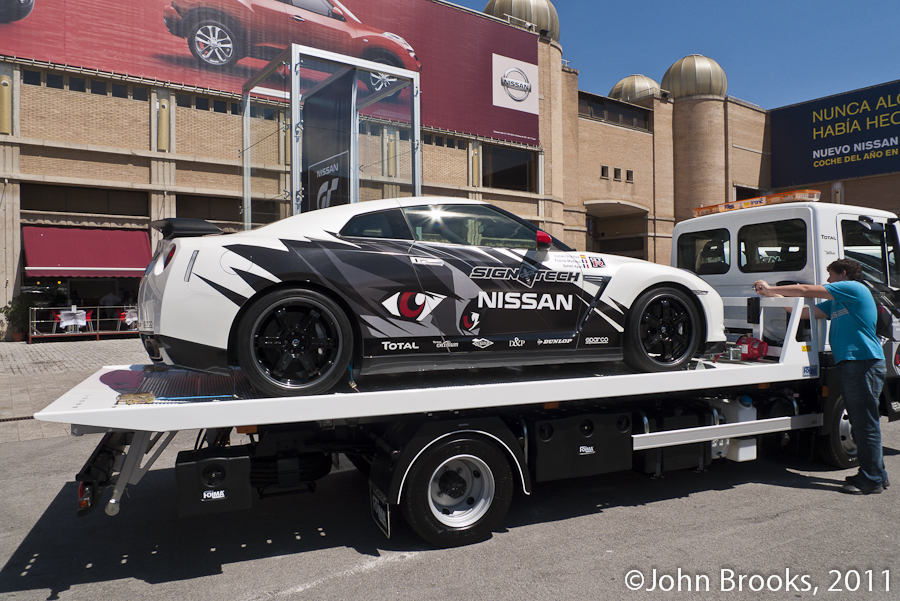 I wondered into one of the pavilions, totally occupied by Nissan, then something out back attracted my attention. It was GT-R, a road car but decked out in the livery of the LMP2 team Signature Racing. They utilise a Nissan engine mated to an ORECA 03 chassis and race in the Intercontinental Le Mans Cup under the banner Signatech Nissan.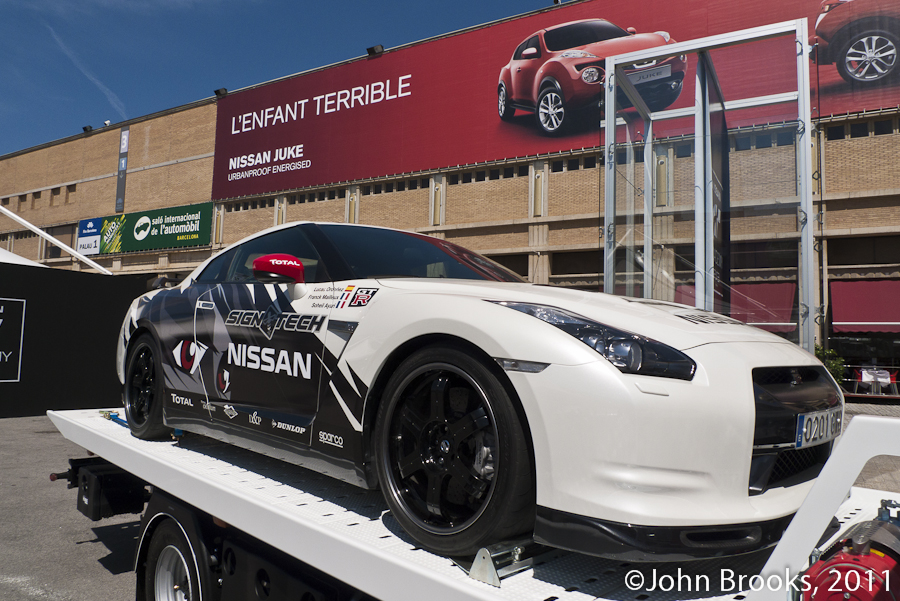 The announcement of a GT3 racing version of the Nissan GT-R was made earlier this year. Not much was known about the project other there is an intention to début the car at the 2011 Spa 24 Hours and that it will be powered by a V6 turbo (not the V8 pickup truck engine that is used by the GT1 car). I got that tidbit from someone who really does know.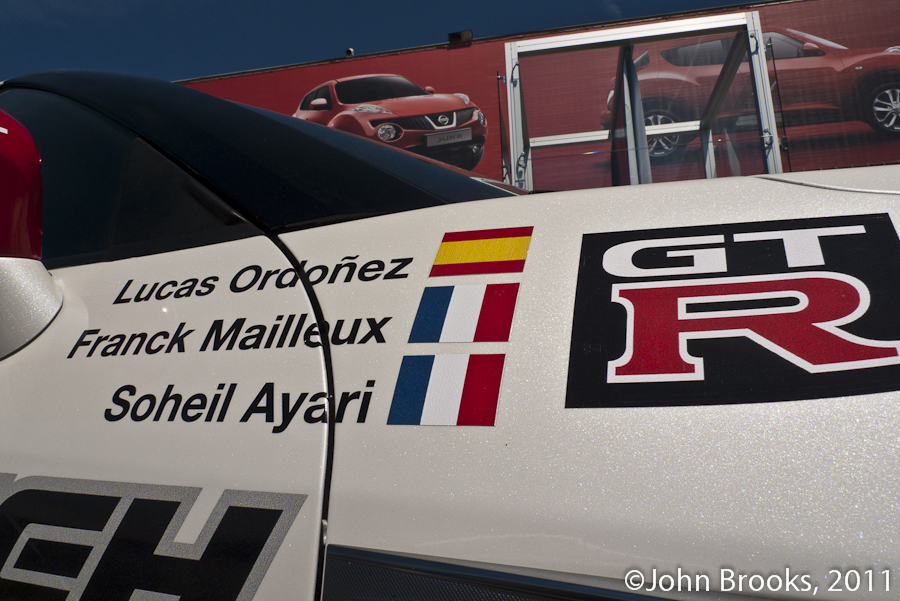 It has been assumed that the car would be run by Sumo/JR Motorsport on behalf of NISMO, as a development programme prior to selling the beasts to the discerning public. To be fair when I have asked the question, I have not been given a clue either way by the team.
However it seems strange that Signatech would go to the bother (and expense) of creating a livery and naming drivers if they had not some intention of racing something similar.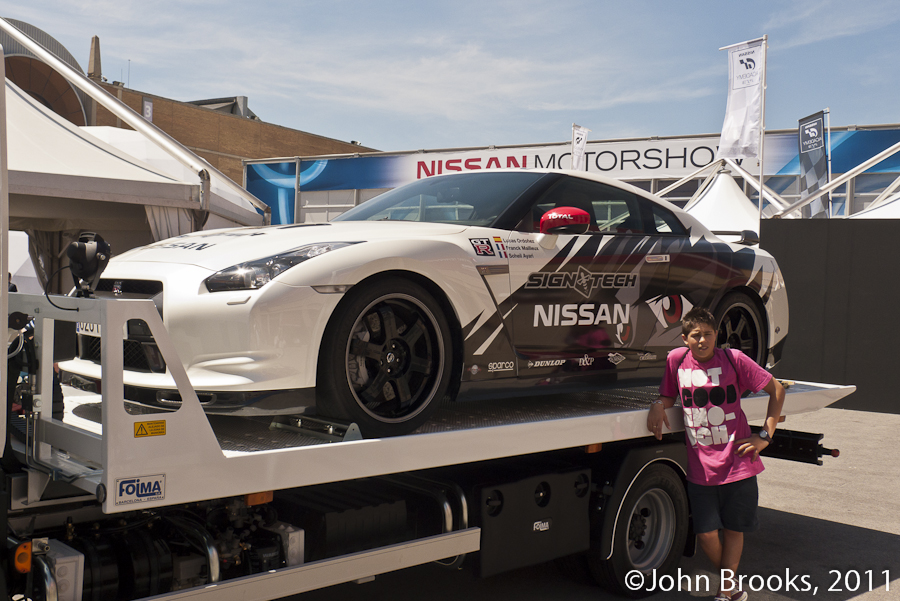 Maybe it was just promoting the tie up between Playstation and Nissan, Lucas Ordoñez, being something of a local hero. It was certainly a popular exhibit, even if inelegantly displayed on a flat bed.
My guess is that we will see one or more of the GT3 Nissans lined up at Spa or Magny Cours in this paint scheme.
This certainly adds to the feeling that the Spa 24 Hours, part of the new Blancpain Endurance Series, is a must-do event this summer.
John Brooks, May 2011