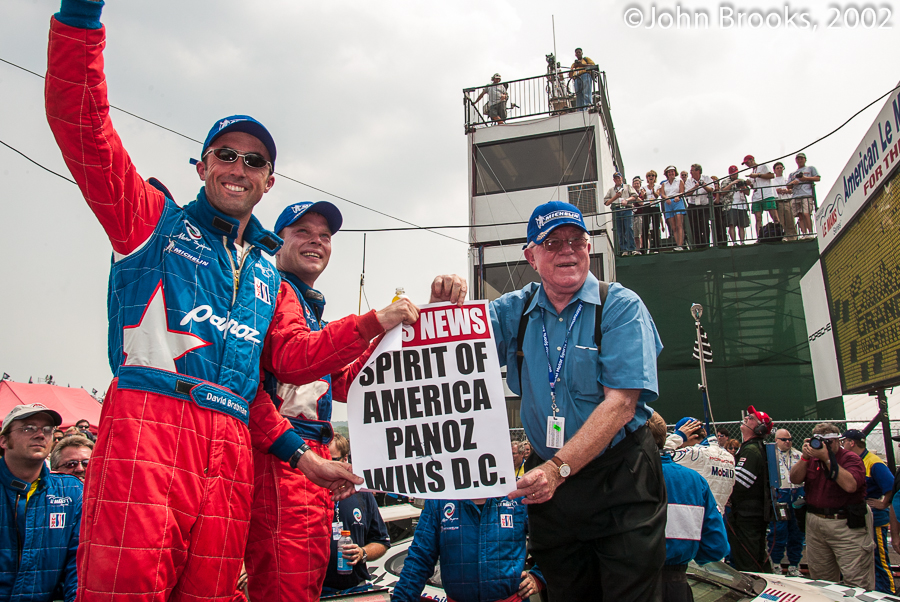 Continuing with the theme of witnessing great performances, a high ranking must go to the ALMS race held in the parking lot of the RFK Stadium, Washington DC, an unlikely venue for a motor race, let alone a great one.
2002 saw the Audi R8 at the height of its powers in North America with two cars from Audi Sport North America backed up by another example from Champion, set against two of the aging Panoz LMP01 Evos. The Panoz outfit operated on a fraction of the Audi budget but pushed the Germans hard at every opportunity. One of the most potent weapons in their armoury was their leading drivers, David Brabham and Jan Magnussen.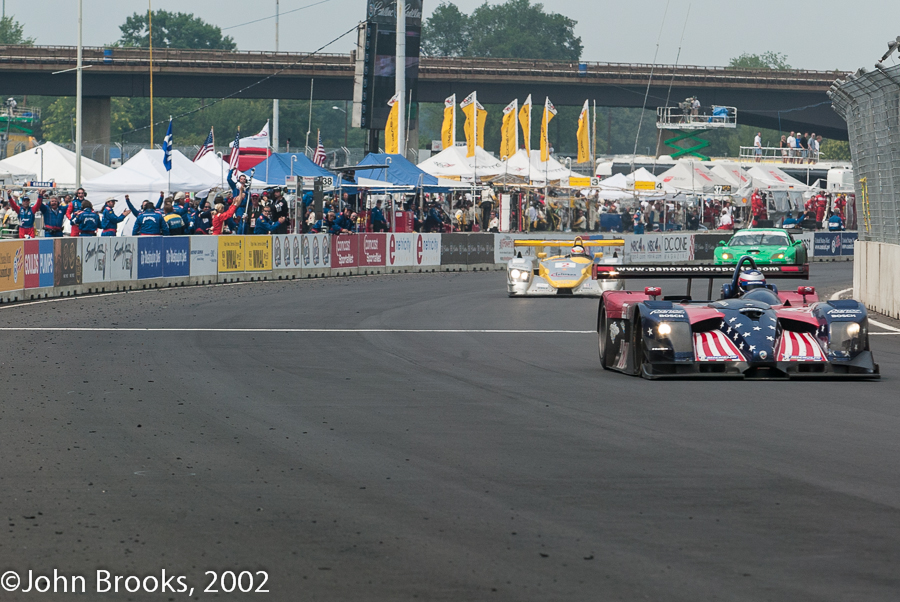 The race was held in very hot and humid conditions, a late strategy call to change tyres and stick the Dane back in the car towards the end of the race cemented an unlikely victory but the Panoz had been competitive right through the race. I recall in Brab's stint him being threatened by both Capello and Biela on either side of the Panoz for several laps. I remarked to him later that he must have looked like Marty Feldman trying to see what the Audis were up to in his wake.
It was the final win for the Panoz and the race was a one off as the locals complained about the noise, pity the track actually worked as a street circuit. And for Don Panoz victory in DC with a car in a Spirit of America design must have been one of the sweeter moments in the decade of the ALMS.
John Brooks, December 2012