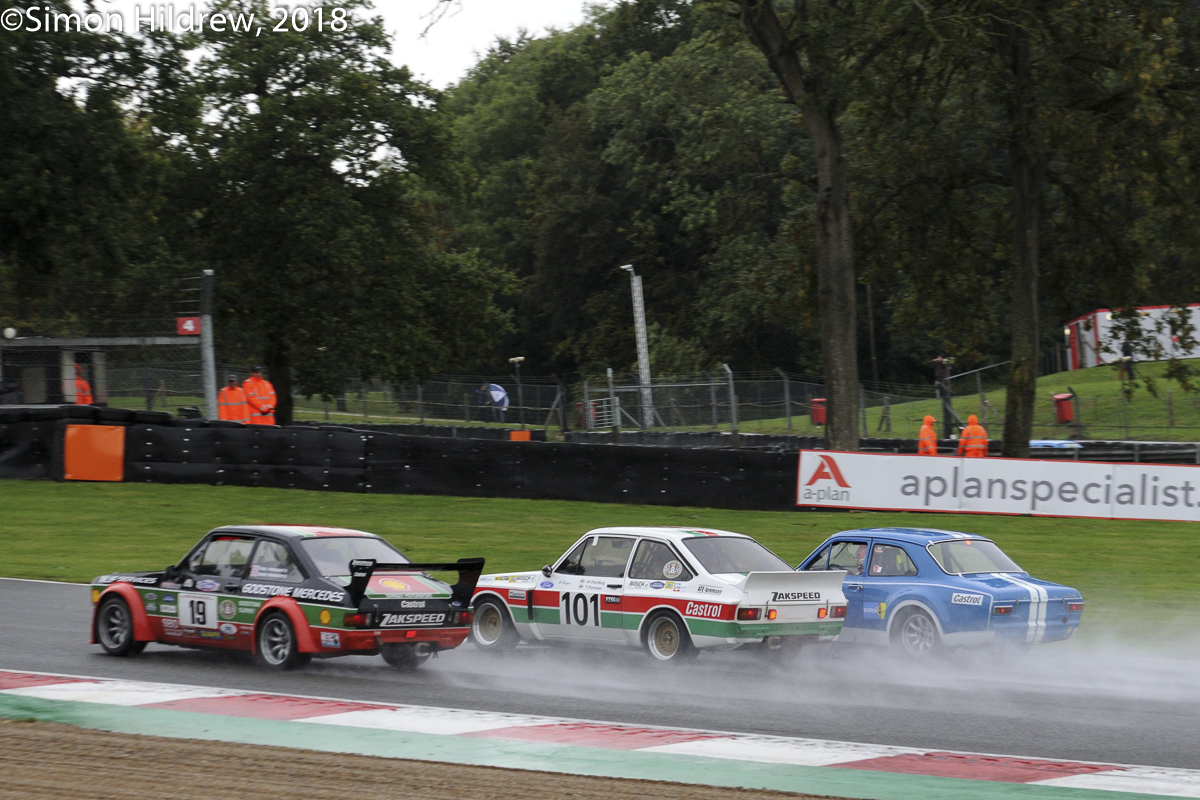 The Ford Escort, star of track and rally stage, has hit half a century of competition. How appropriate then that Brands Hatch was the venue a month or two back for a celebration of this yeoman of the track and street.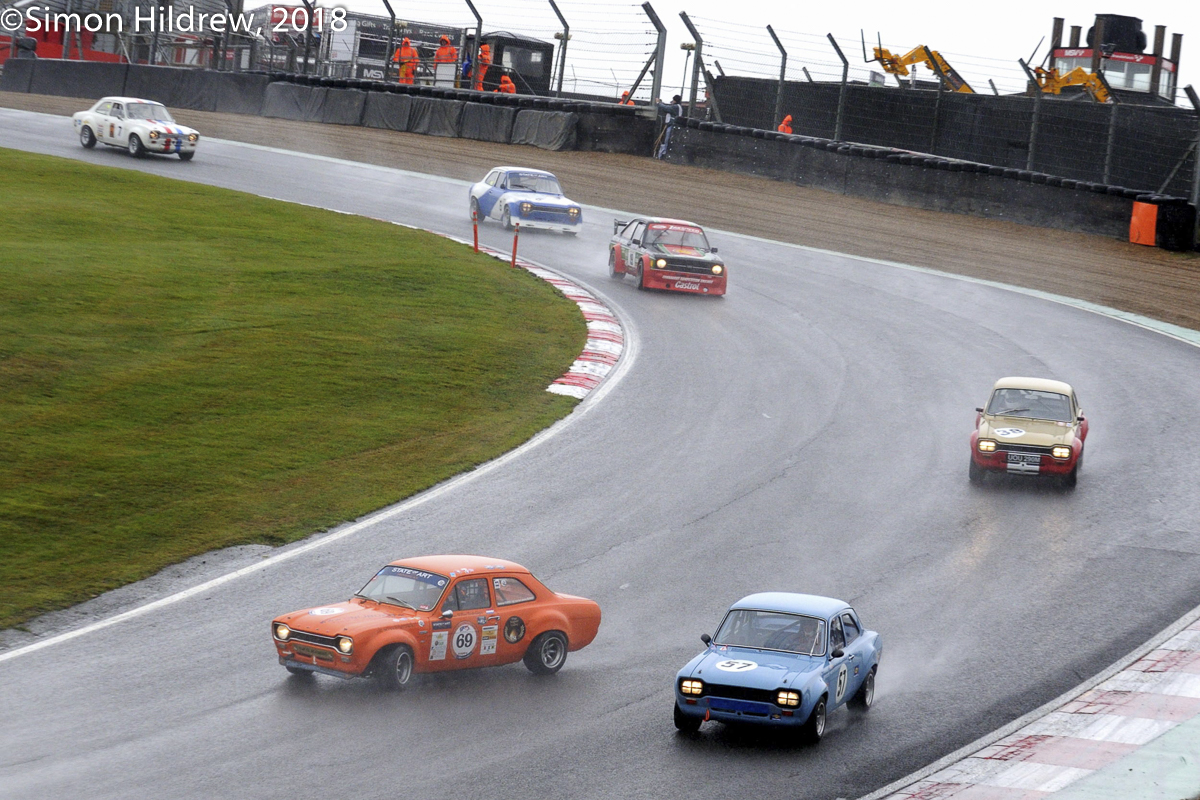 Of course in a virtually dry summer there would be downpours during some of the action, but lurid angles and consummate car control are the bread and butter of the touring car brigade.
Back in 1968 I had just been following the sport for about a year, not been to a race, that came in 1970. However I would devour Motor Sport, Motor Racing and Autocar with the fervour of a new convert. There was an exciting world of speed brought to life by the likes of Eoin Young, Michael Cotton, Denis Jenkinson and Innes Ireland to name but a few. That year the BTCC title was taken by Frank Gardner in the Escort that is shown above and for the enthusiastic crowd that braved the rain the demonstration laps of XOO349F were a highlight of the HSCC meeting.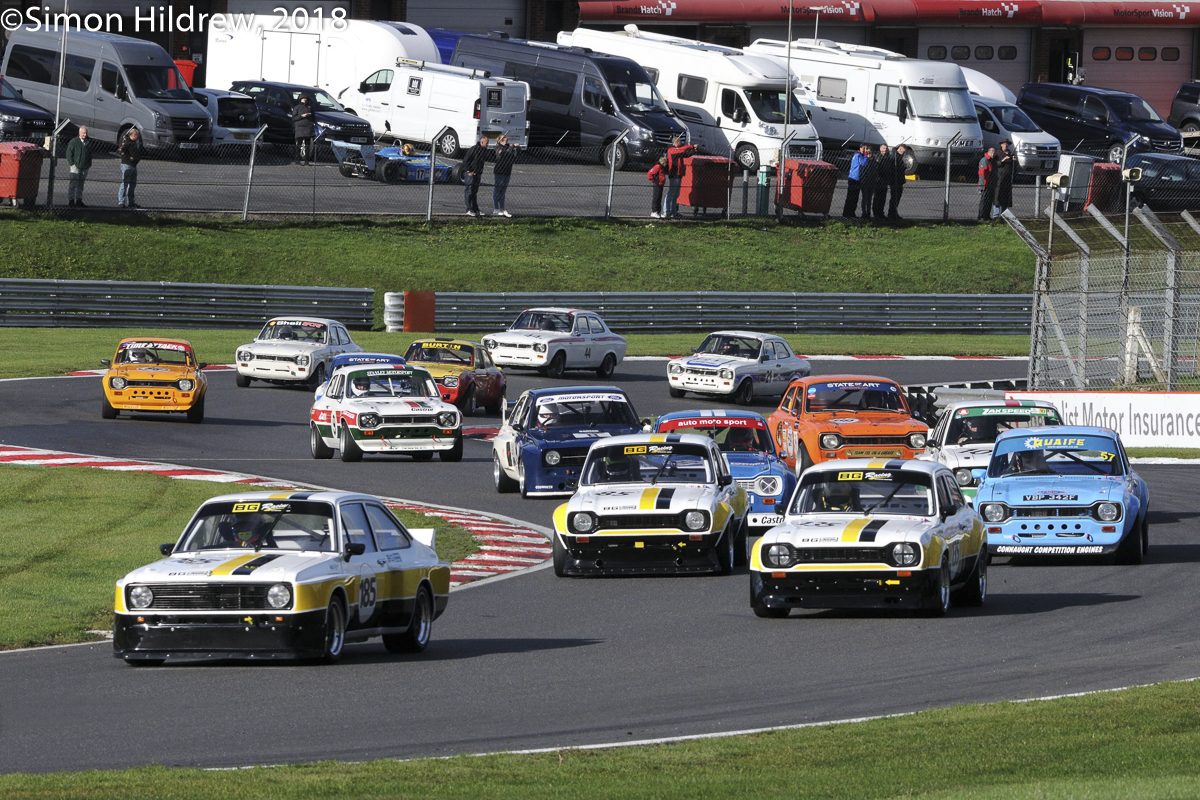 Our local star, Simon Hildrew, was on hand to capture the spirit of this episode of time travel to the '70s, the land of The Sweeney, The Three-Day Week, Punk and some very dubious taste in fashion – Never Mind the Bollocks indeed.
John Brooks November 2018