For those who love the marque, a visit to the Bentley Drivers' Club meeting at Silverstone is a sheer delight. First, apart from the obvious restrictions concerning the track, the visitor can go everywhere and park anywhere with no officials saying "you can't park there" etc. – wonderful! And a whole host of Bentleys are to be seen, ranging from the early 3-litres to the very latest Continental GT3 racer. There are invitations to other clubs to support the day's activities – traditionally the Morgans – and this year the A.C. Ace was celebrating its 60th anniversary. The weather was kind in the morning and a wander around is deeply rewarding – mirabile visu. The Club's bookstall yielded some very interesting literature too.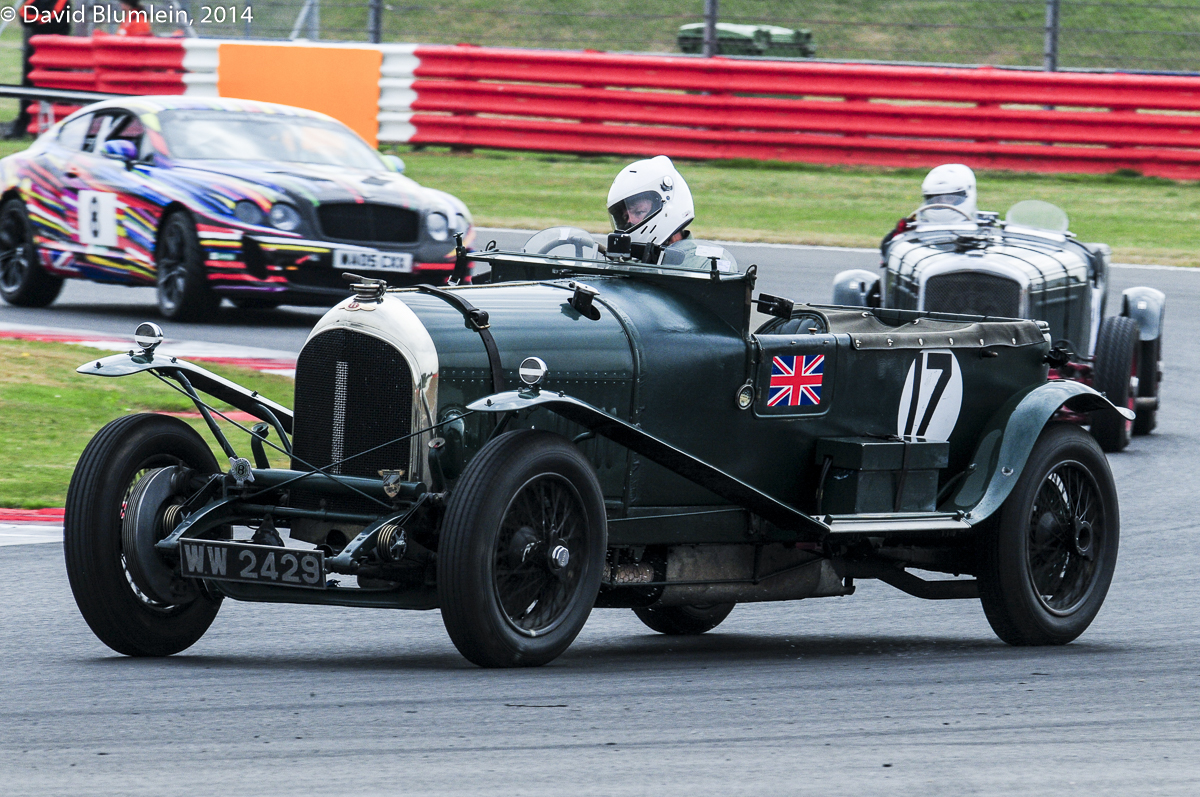 Old and New – a 1927 3-litre tackles Lufforth corner with a 2005 Continental GT at the rear.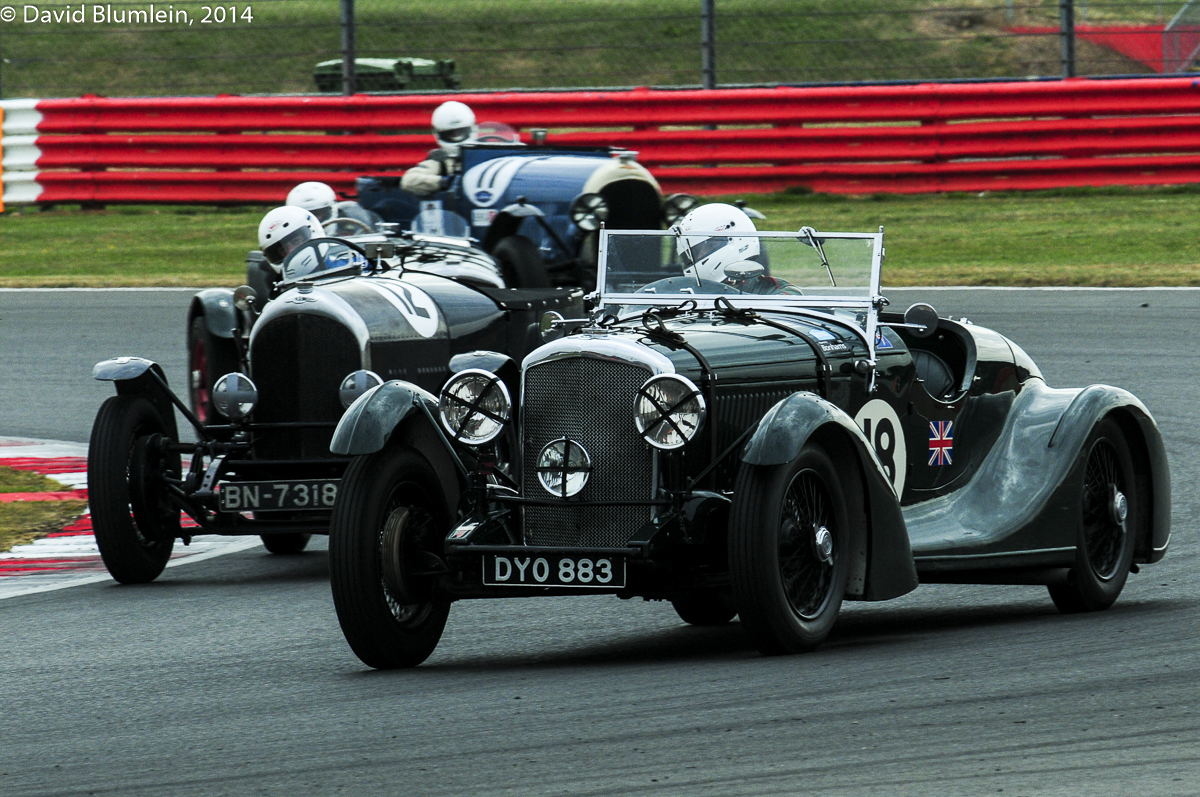 Derby and Cricklewood – #18 is a 1936 4¼-litre with 2-seater bodywork and #12 is a 3-litre dating back to 1924.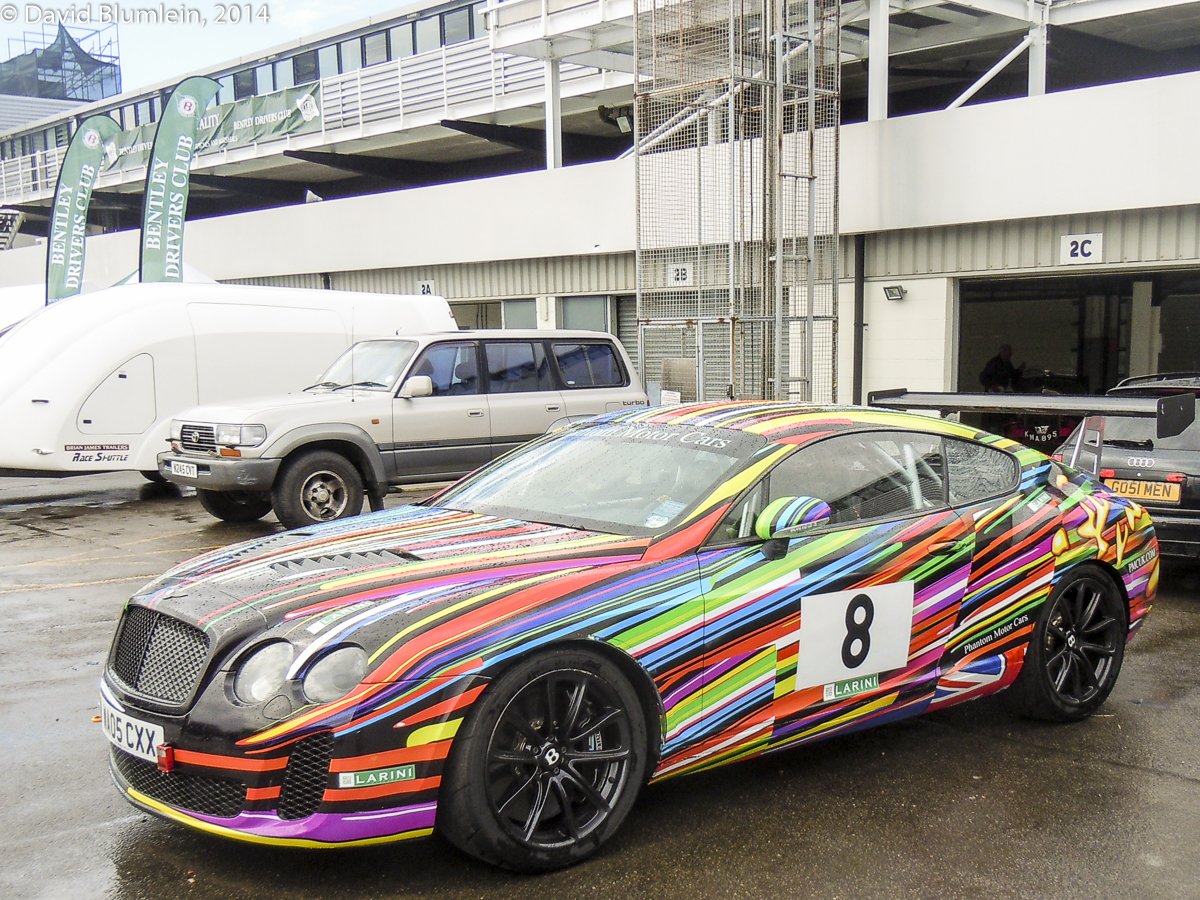 Here is that Continental GT with artwork reminiscent of the Jeff Koons' liveried Art Car BMW M3 which ran at Le Mans in 2010.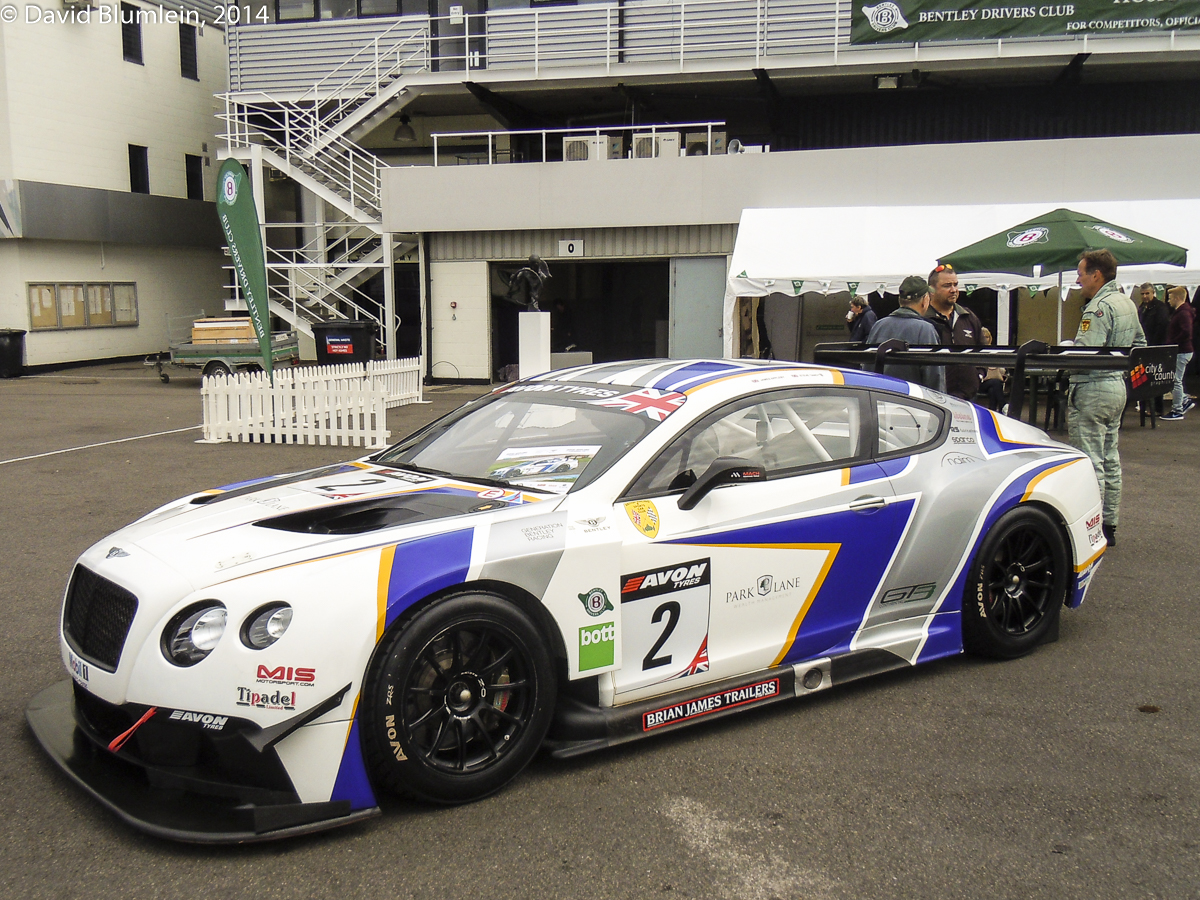 This is the Generation Bentley Racing Continental GT3 currently taking part in the British GT series. It is chassis 03.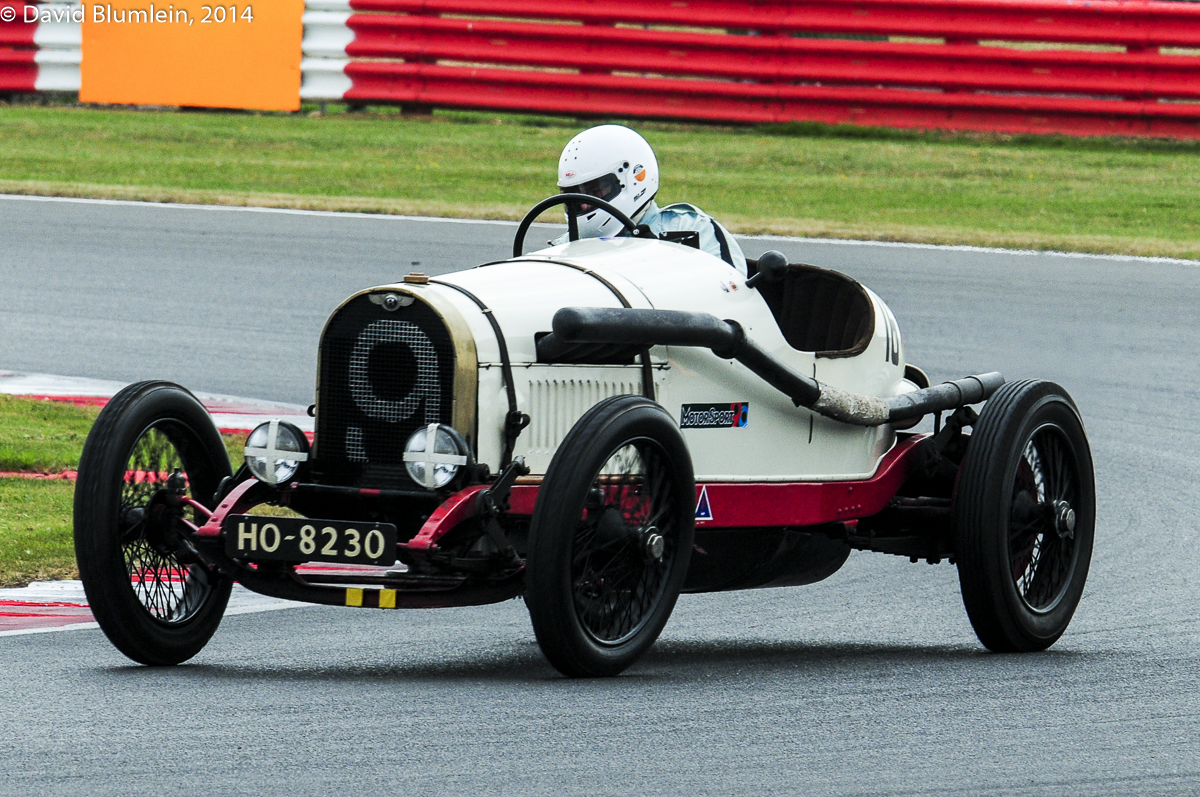 This is a faithful reconstruction (acceptable in my eyes as the originals don't exist anymore) of the 1922 Tourist Trophy car with the flat radiator – the three almost standard cars won the Team Prize.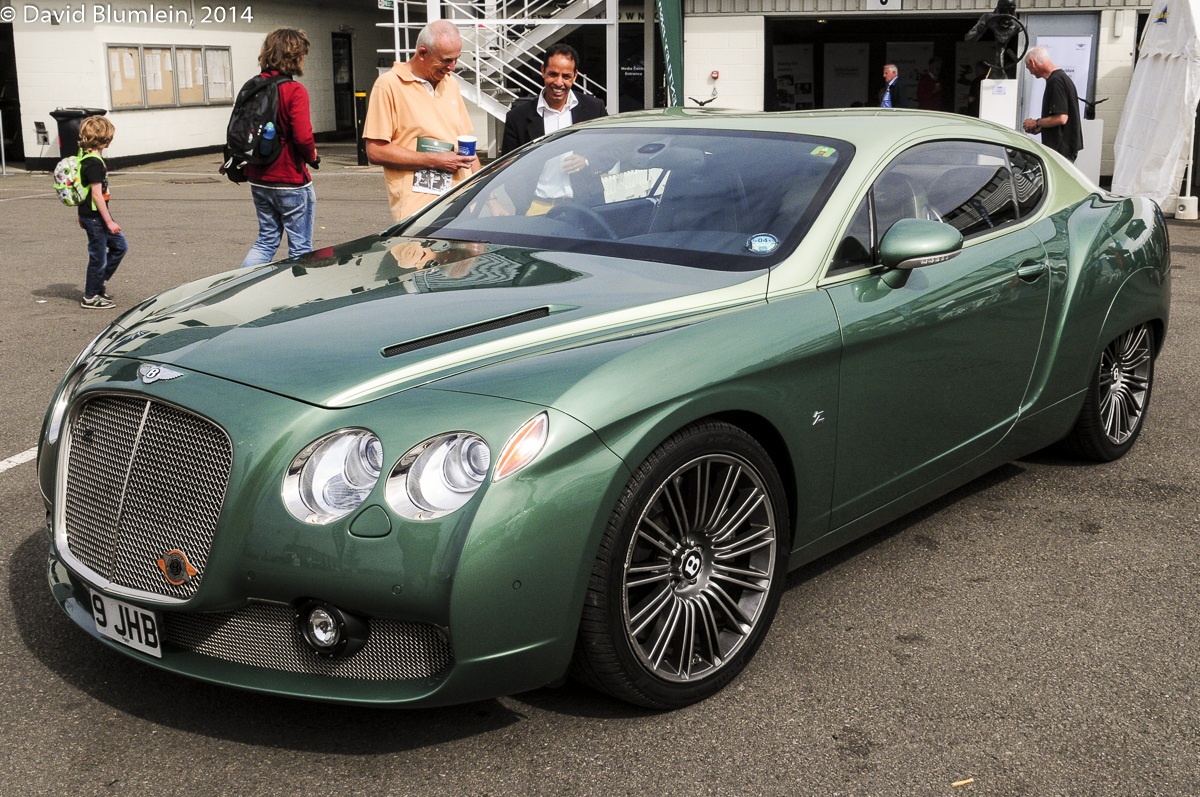 A rarity was this Zagato-bodied Continental.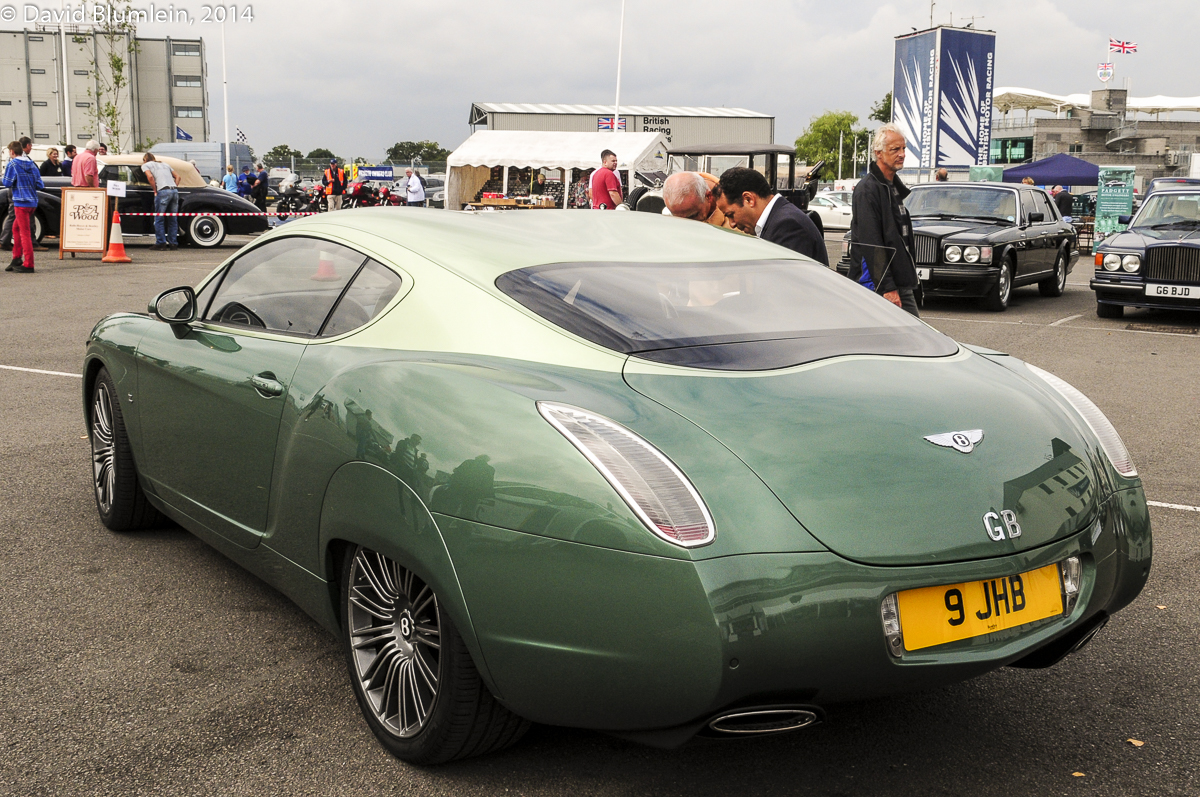 Notice the coachbuilder's traditional "blips" in the roof.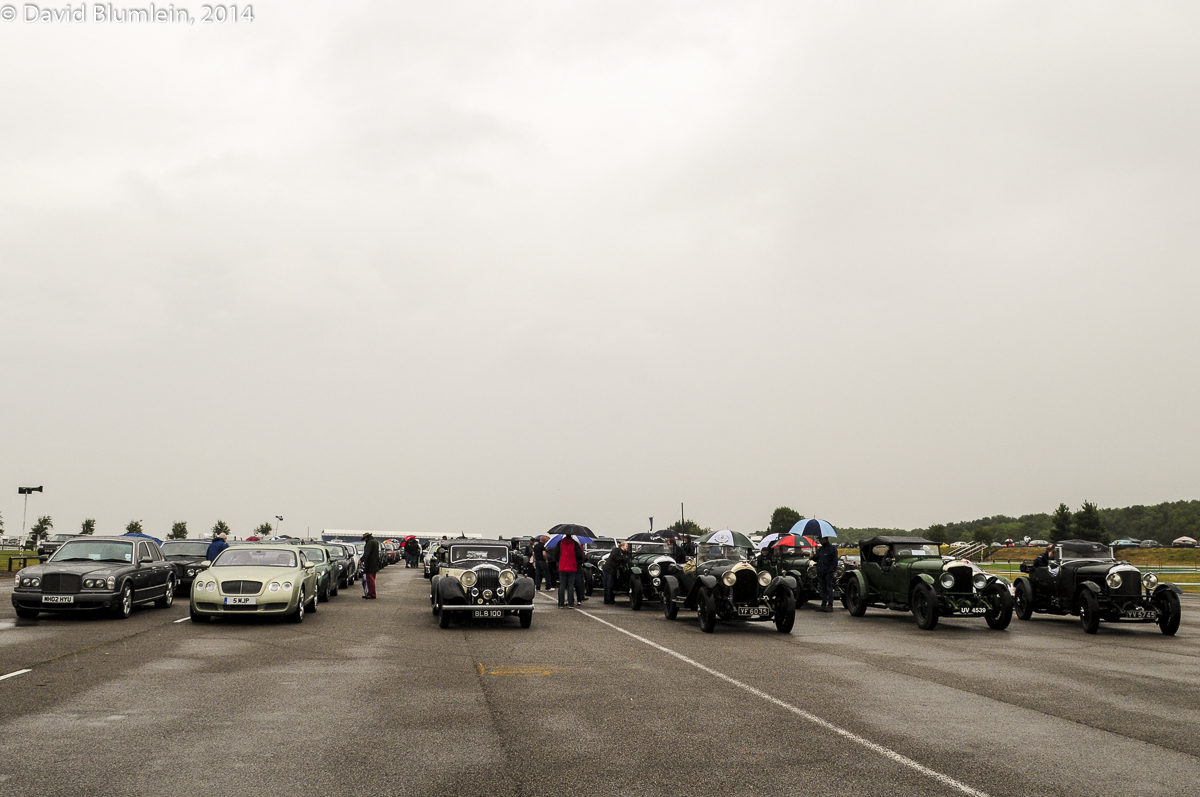 Members were invited to take part in a parade around the circuit with their cars after mid-day and here they are lined up ready to be escorted onto the track: modern products of Crewe on the left, a Derby-built 3½-litre in the middle with an old 3-litre and a couple of Speed Sixes on the right – a marvellous selection!
The highlight of my visit! This is a very special car – it is the Bob Gregory Speed Six Saloon, the last Bentley ever to win a race at Brooklands! Bob raced and rallied it in the Thirties (including the R.A.C. Rally) and on 8 July 1939 he won a heat of the One Lap Handicap.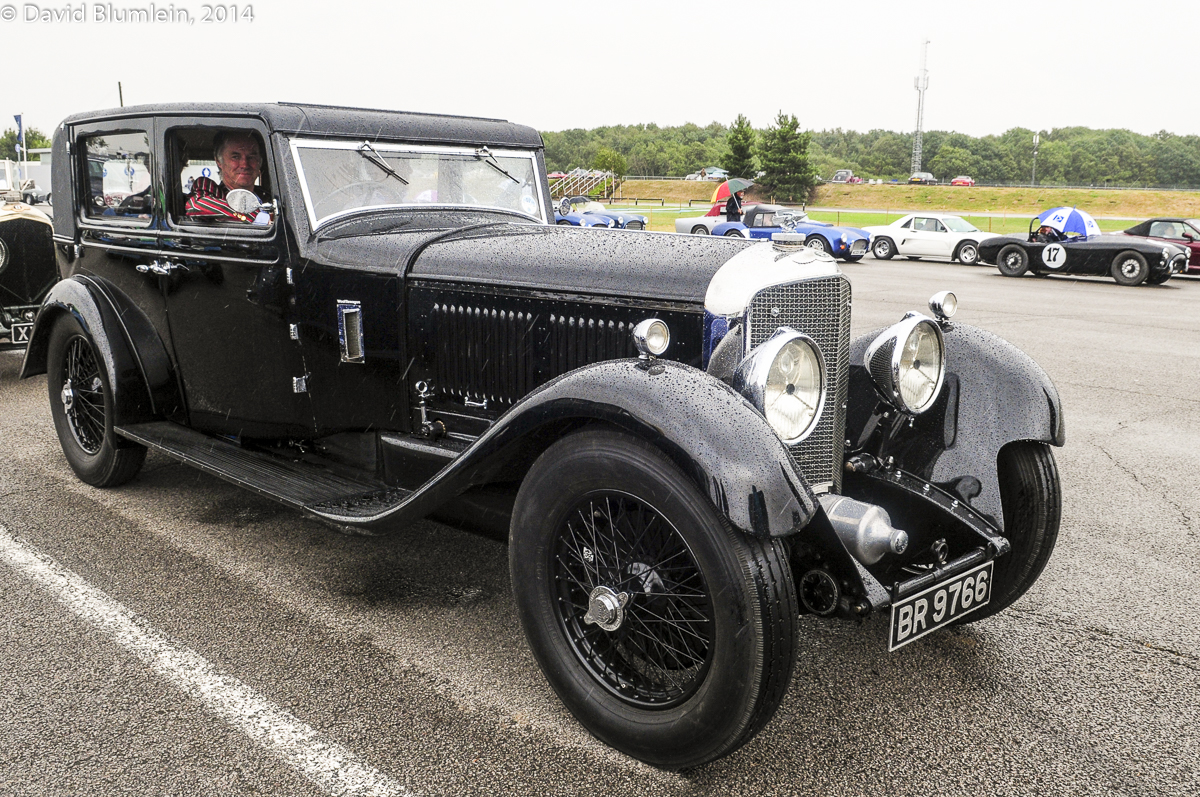 His son Graham is seen at the wheel of this beautifully kept car which has been in the family all these years.
TAILPIECE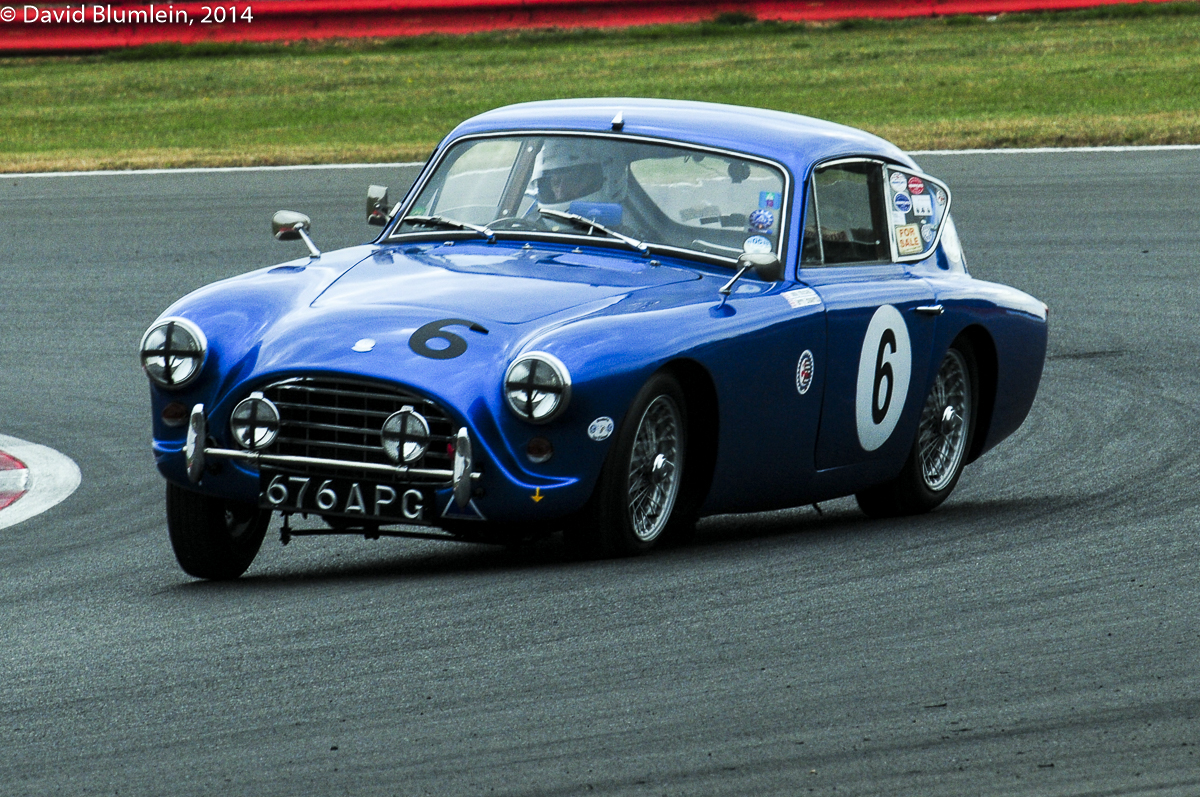 This A.C. Aceca Coupé was determined to stop its driver from throwing it off the track!
David Blumlein, December 2014