Our Special Correspondent has been out and about during the past months, here are some of the rare and interesting cars he encountered.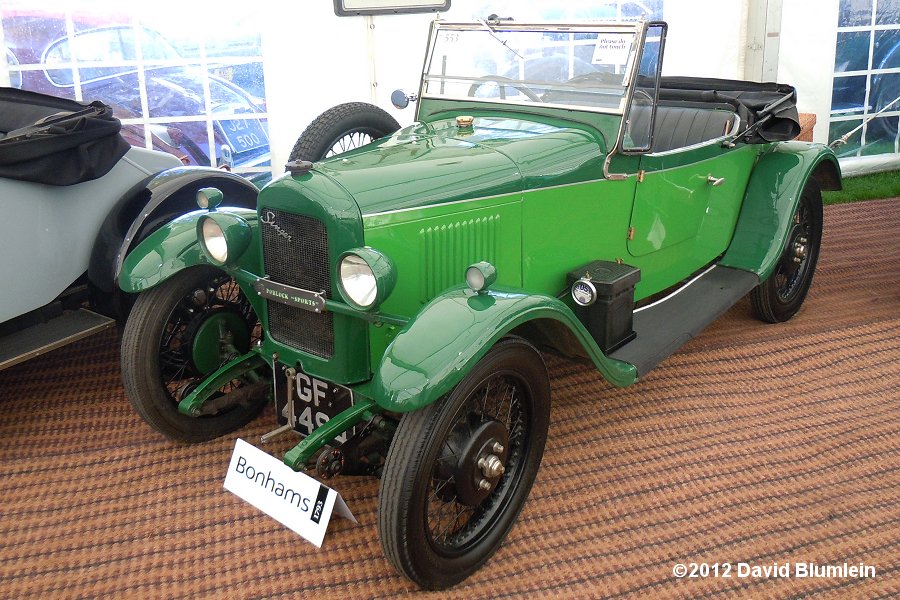 1930  Singer Junior Porlock
The Singer Junior was introduced at the Motor Show in 1926 and it was unusual as a light car for its time as it had an overhead camshaft engine, anticipating the Morris Minor by some three years. The four-cylinder engine was of 848 c.c. and the car was so popular that it stayed in production until 1932.
Various body styles became available and in December 1928 two Singer agents, Bill Deeley and Ernest Wood, made 100 ascents and descents in a day with a Junior Sports on the steep hill at the Somerset village of Porlock. Singer benefited from the publicity that was generated – it was quite an achievement for a small car in the late Twenties – and offered a special Porlock model to celebrate.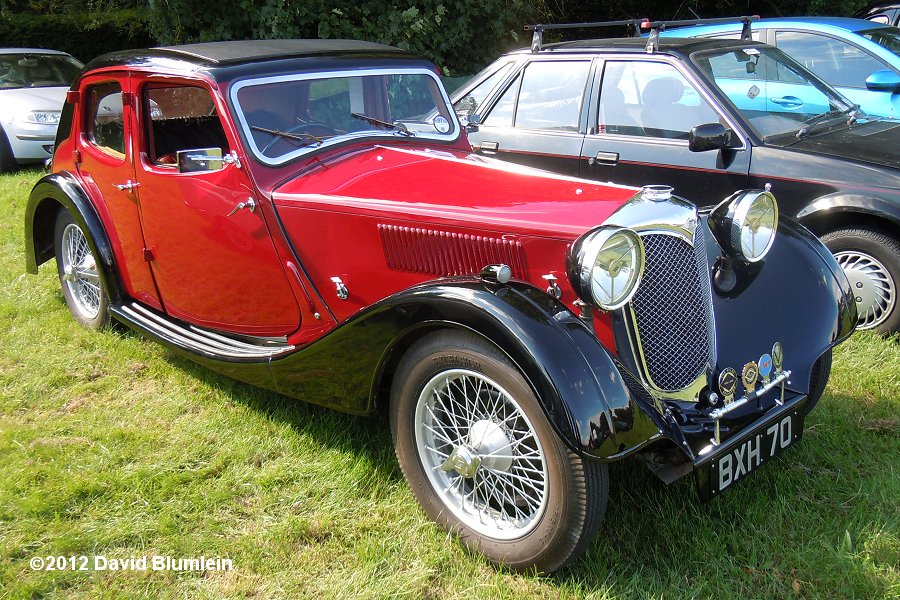 1935 Riley Kestrel 15/6
Riley built up an enviable reputation for racing success in the 1930s, the cars using both 4 and 6 cylinder versions of their twin high-mounted camshaft engine which first appeared in the Riley Nine Monaco saloon in 1926. However, the company ran into increasing financial difficulties through their policy, like their Coventry neighbours Triumph, of making too many different models. Despite overtures to BMW the firm was swallowed up into the Nuffield Organisation.
Only twelve of these Kestrels were made with the 6-cylinder engine.
Apal, Application Polyester Armée Liège, made cars of various sorts between 1961 and 1998, mainly using fibreglass bodies on VW mechanicals – lots of beach buggies and Jeep-like vehicles (1968-1973).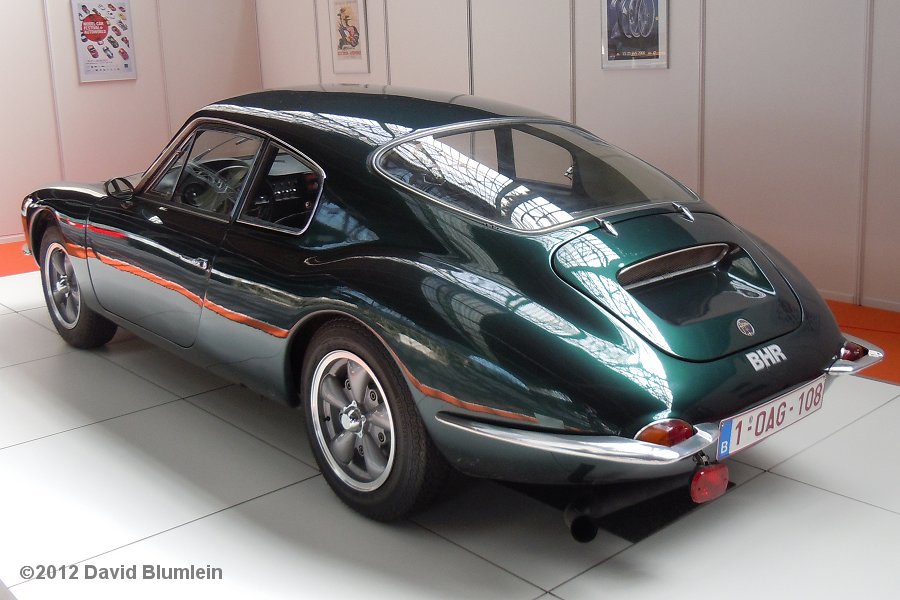 However, this small Belgian company also produced some smart GT coupés, introduced at the 1961 Brussels Motor Show, which similarly relied on other sources of power: this example uses a 1600 c.c. 4-cylinder Porsche motor.
An Apal took part in the Spa 1000 km race in both 1966 and 1967.
The Birmingham Small Arms Company, founded in 1861, grew into a major industrial combine making firearms, bicycles, motorcycles, cars, buses, iron castings, machine tools etc. They made motor cars from 1907-1939. In 1910 B.S.A. purchased Daimler and after the Great War production was resumed with a light car powered by a 1080 c.c. V-twin air-cooled engine.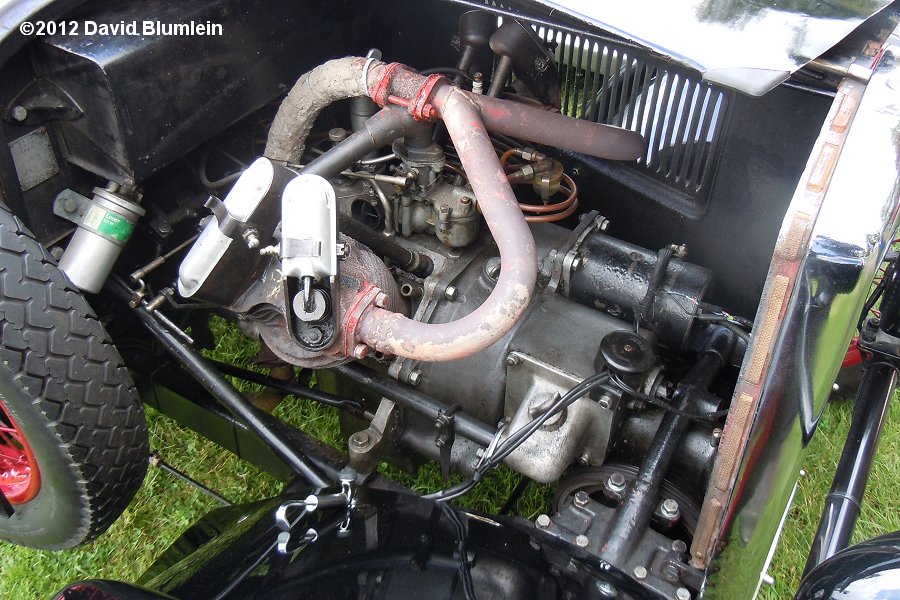 This engine was designed by Hotchkiss et Cie of Far Gosford Street Coventry, the company having opened this branch when they feared for their St Denis factory with the German advance on Paris in 1914. It was tested in an old 1914 Morris Cowley and did well in the Land's End Trial. When the Hotchkiss factory was bought by Morris to form Morris Engines in 1923, B.S.A. acquired the rights to the engine design and their version is here in this 3-wheeler. These little cars used front wheel drive and double transverse leaf independent front suspension similar to that introduced on the Alvis Sports in 1928.
Wolseley made Hispano-Suiza V8 aero-engines in the Great War and their overhead camshaft design influenced Wolseley's engine design in the following decade as can be seen in the post-war 10 and 15 h.p. cars.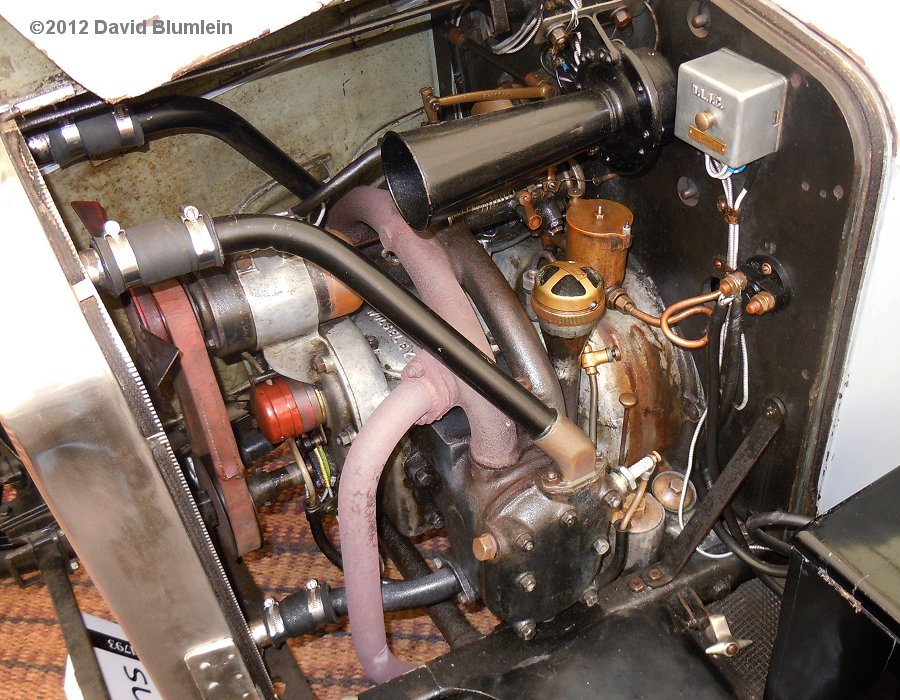 In total contrast was their bottom of the range high quality Seven. This had a 986 c.c. flat twin side valve engine but the car was expensive at £295 and stood no chance against the Austin Seven four-cylinder. Only about 1,000 were made in two years.
In November 2008 a Jaguar XF-R arrived at the Bonneville Salt Flats in Utah where Paul Gentilozzi and his RocketSports team gave the car nine runs reaching 225.675 m.p.h. on the last; this beat Jaguar's previous speed record of 217.1 m.p.h. set by the XJ 220 in 1992 and makes the car the fastest Jaguar ever. The car carried 110 kg ballast in the boot to keep it pressed to the ground and only minor adjustments were made to the all-new AJ-V8 Gen 111 supercharged engine, no internal components being changed. Similarly the 6-speed automatic gearbox was completely standard including the ratios.
David Blumlein, November 2012