Celebrations for sure as a result of Bentley's historic win but for the first time in sixty-three years three old established British sports car marques found themselves competing together in an international endurance race – we had at Silverstone Aston Martin, Bentley and Jaguar all running in the Blancpain Endurance Series Silverstone 3 hours on May 25.
Aston Martin was represented by five Vantage GT3s with the V12 6-litre engine, a works car of this type winning this race in 2013. Bentley raced officially for the first time at Silverstone with their two M-Sport Continental GT3s and the private Generation Bentley Racing Continental GT3. The Swiss Emil Frey Racing team brought their G3 Jaguar XKR.
We note that the first ever Bentley saw the light of day at the end of 1919, the first Aston Martin appeared in May 1921 and Jaguar dates back to 1931 when William Lyons (later Sir William) presented his SS car at the Olympia Show.
Here are some of their modern representatives in practice: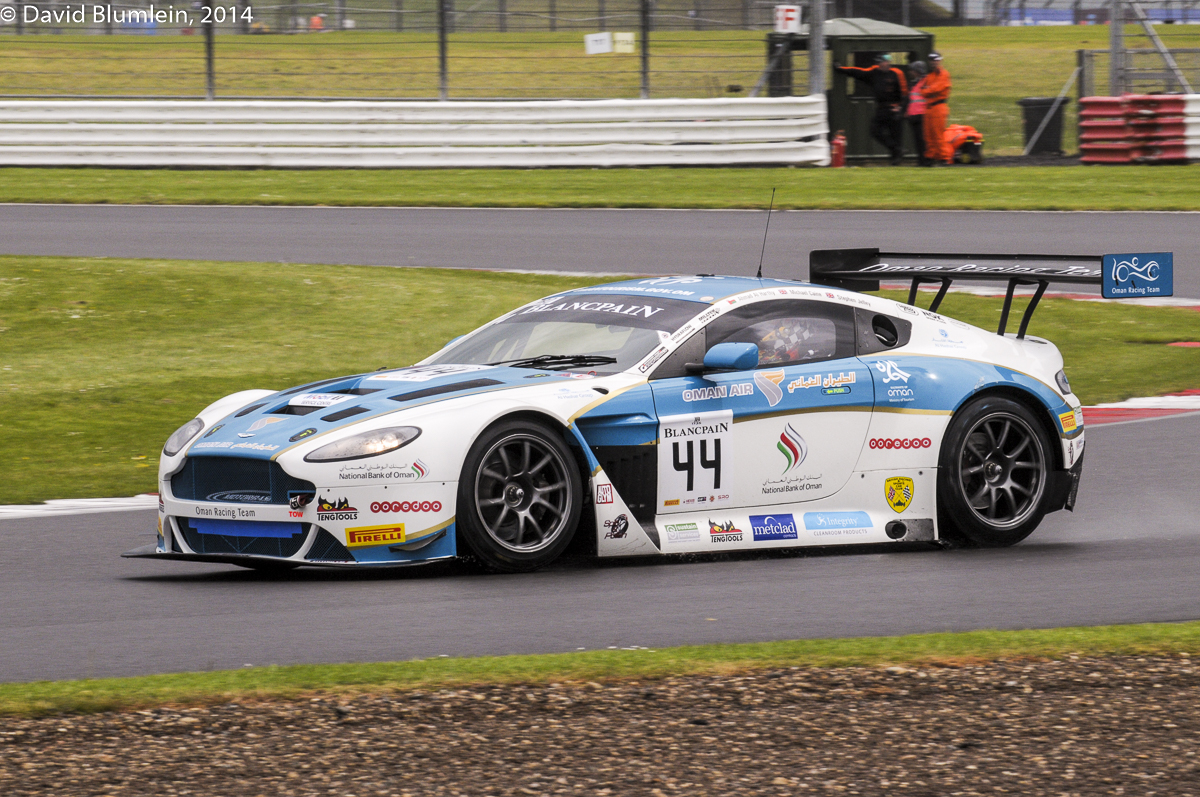 One of the Vantage V12 versions of the Aston Martin.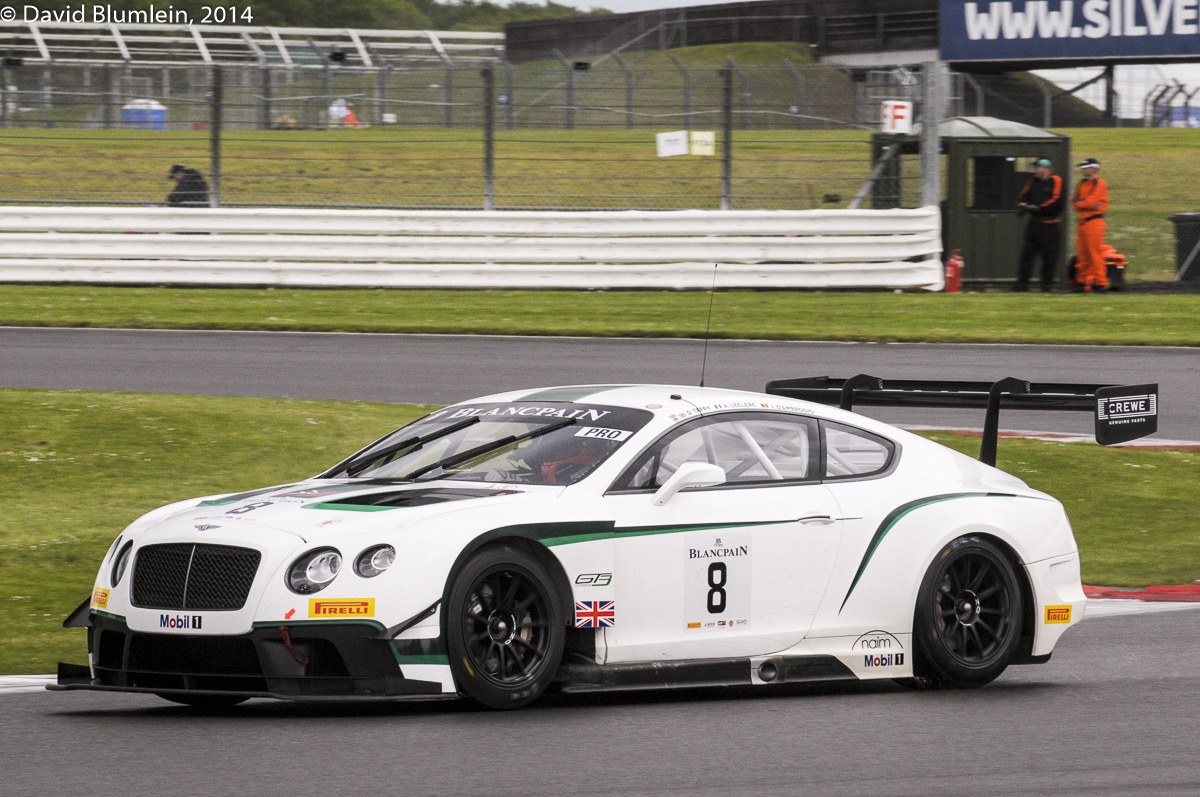 One of the M-Sport Bentley Continental GT3s at Luffield
This Jaguar XKR has been developed privately by the Emil Frey team but did not ,alas, last long in the race.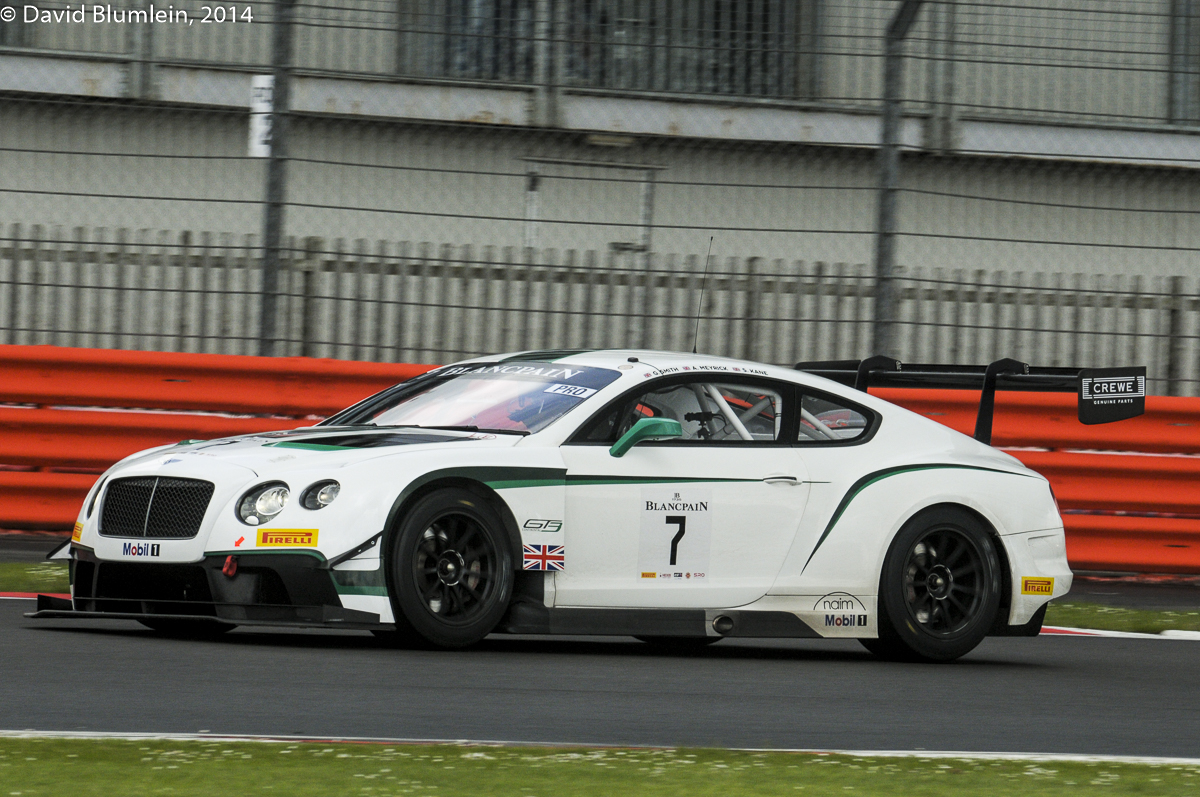 A Bentley at Brooklands! What turned out to be the winning car reminds us that the very first race win for a Bentley car took place at the real Brooklands.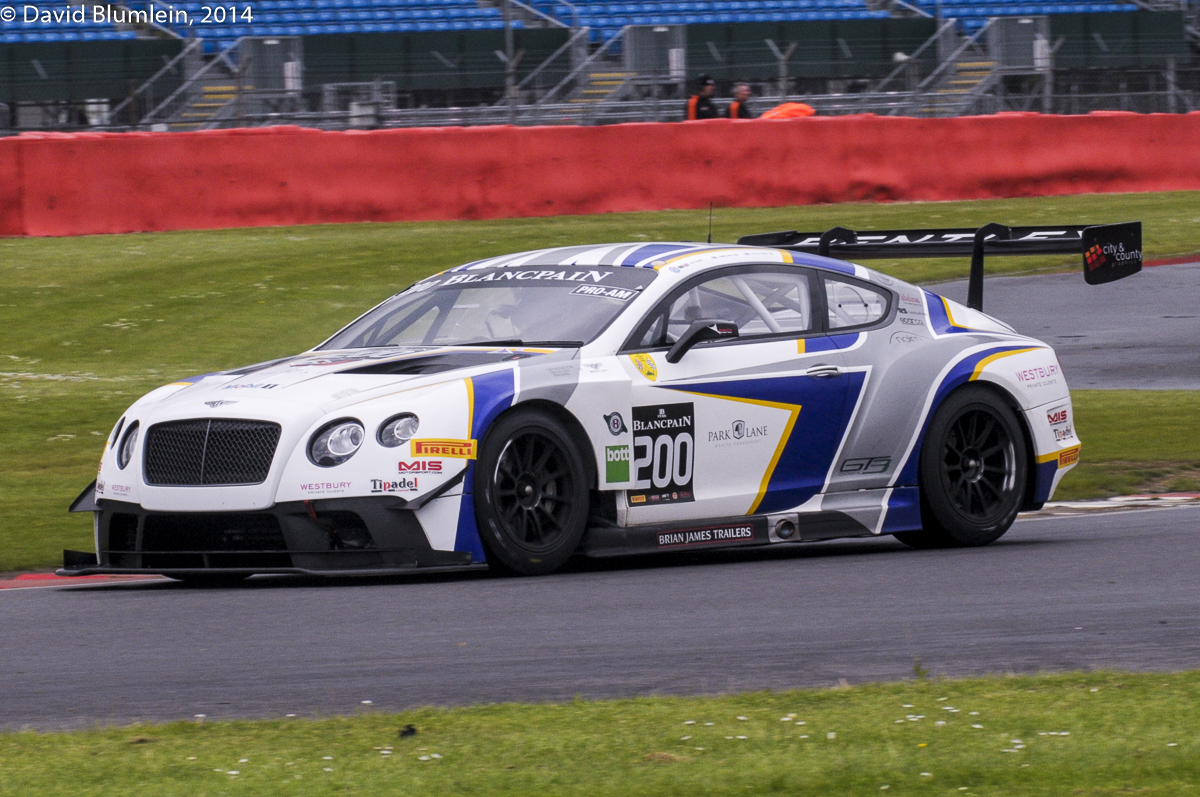 The first of the Continental GT3s to fall into private hands, chassis no. 3, is the Generation Team car.
In the Race: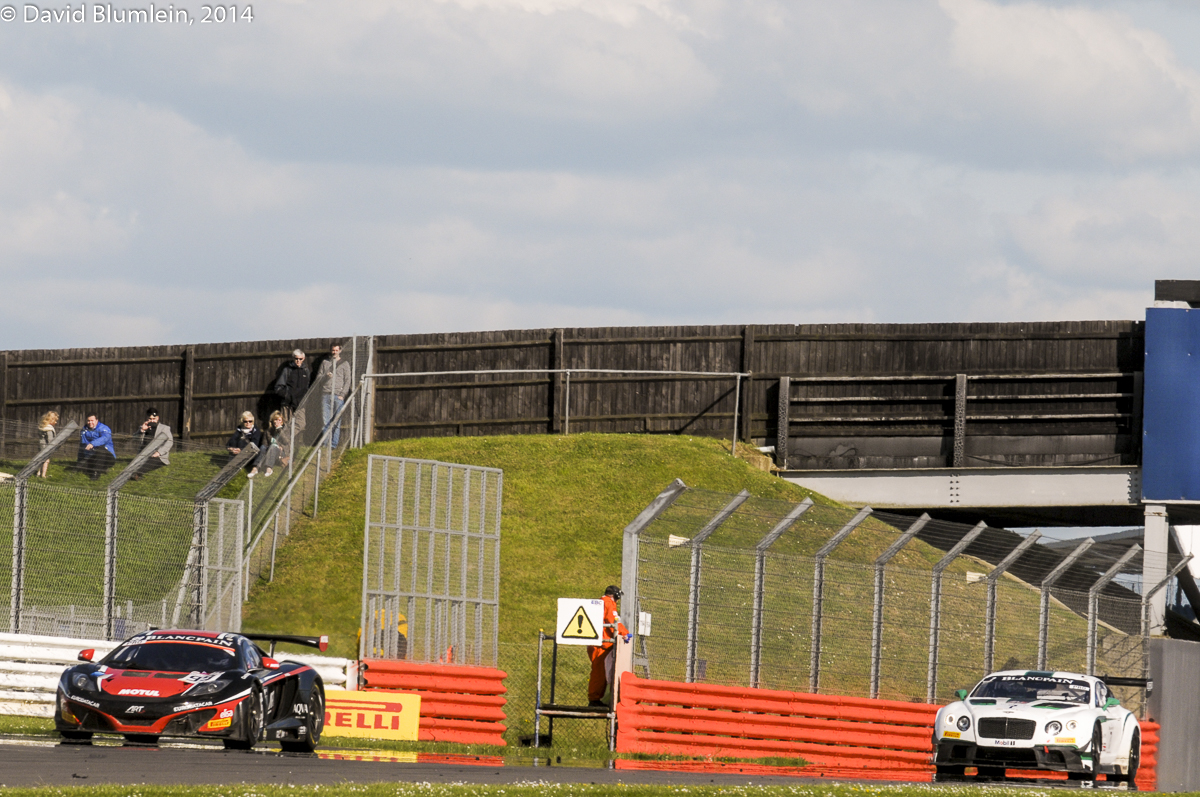 The Bentley chases the Art McLaren down the Wellington Straight
The Bentley leads! History was about to be made!
David Blumlein, July 2014