Our old friend, John Elwin, paid a visit to the InterClassics Brussels recently and discovered a treasure trove of Bugattis.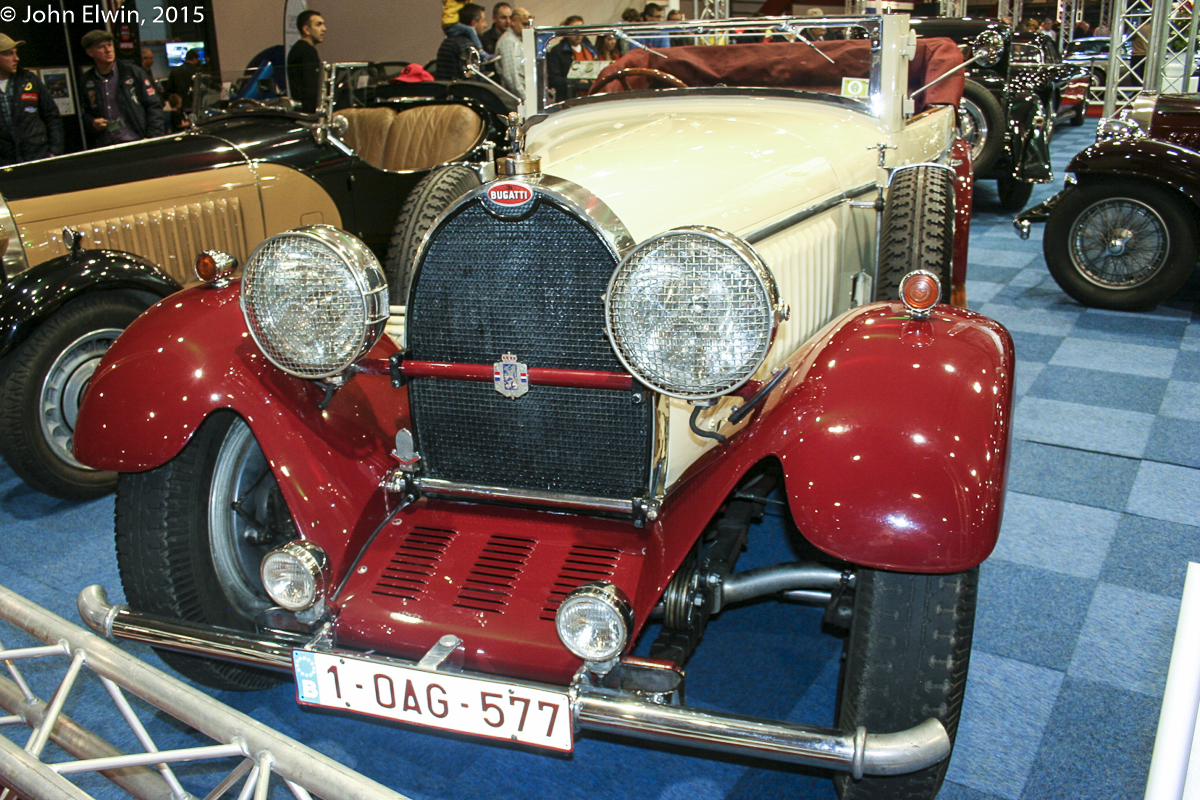 A major feature of the inaugural Interclassics show staged at Brussels Expo was an impressive display of some 30 Bugattis, ranging from very early cars right up to the Veyron and including some rare and unusual machinery.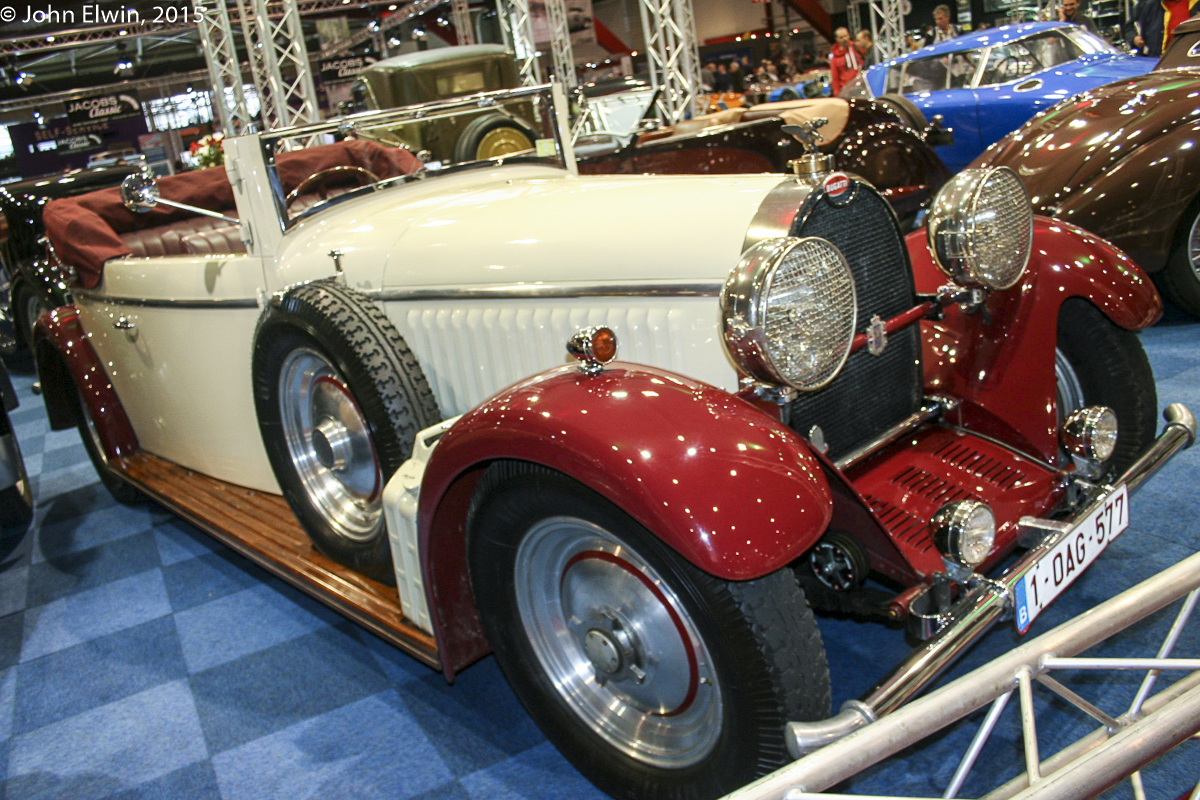 1930 Bugatti T46
In 1997 this example toured the world in the company of another T46, covering some 40,000 trouble-free kilometres in the process.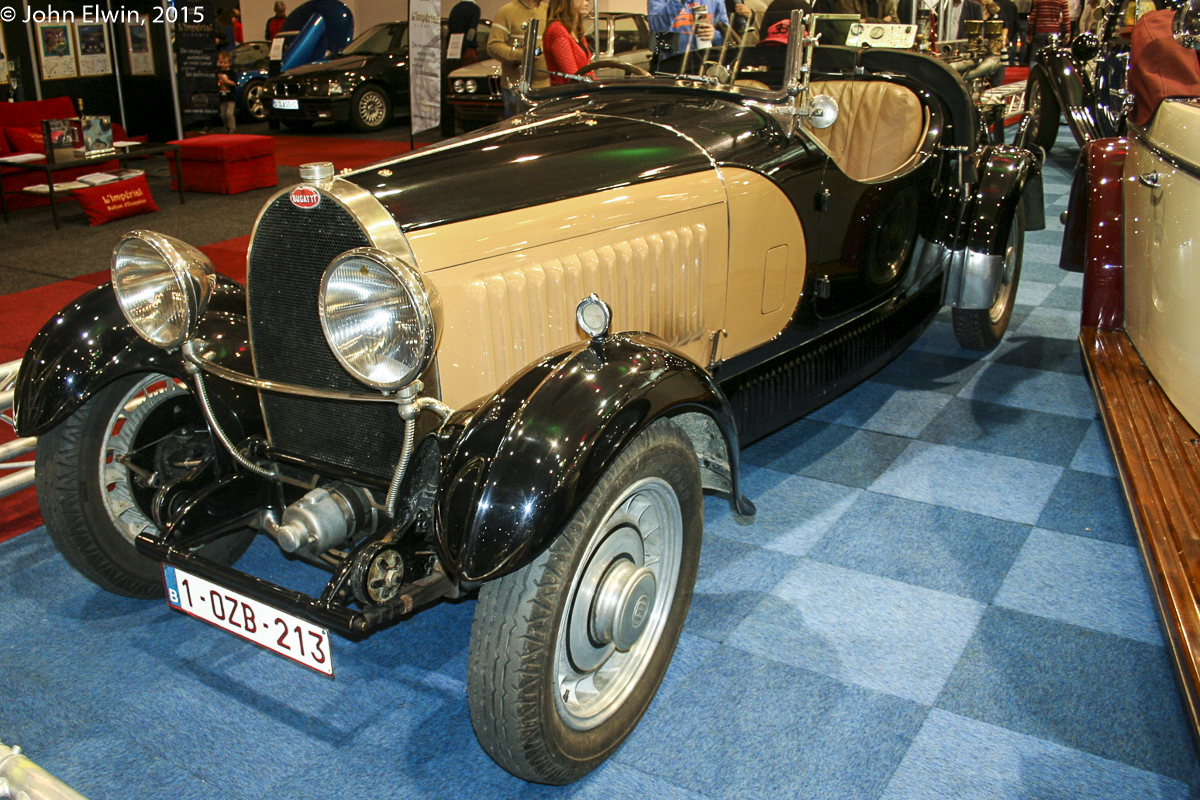 1931 Bugatti T49
Originally sold by the Swiss concessionaire to Prague where it was fitted with a berline body by Uhlik and displayed at the Prague Salon. After the war it was re-bodied as a roadster by the Leipzig coachbuilders, Rühle.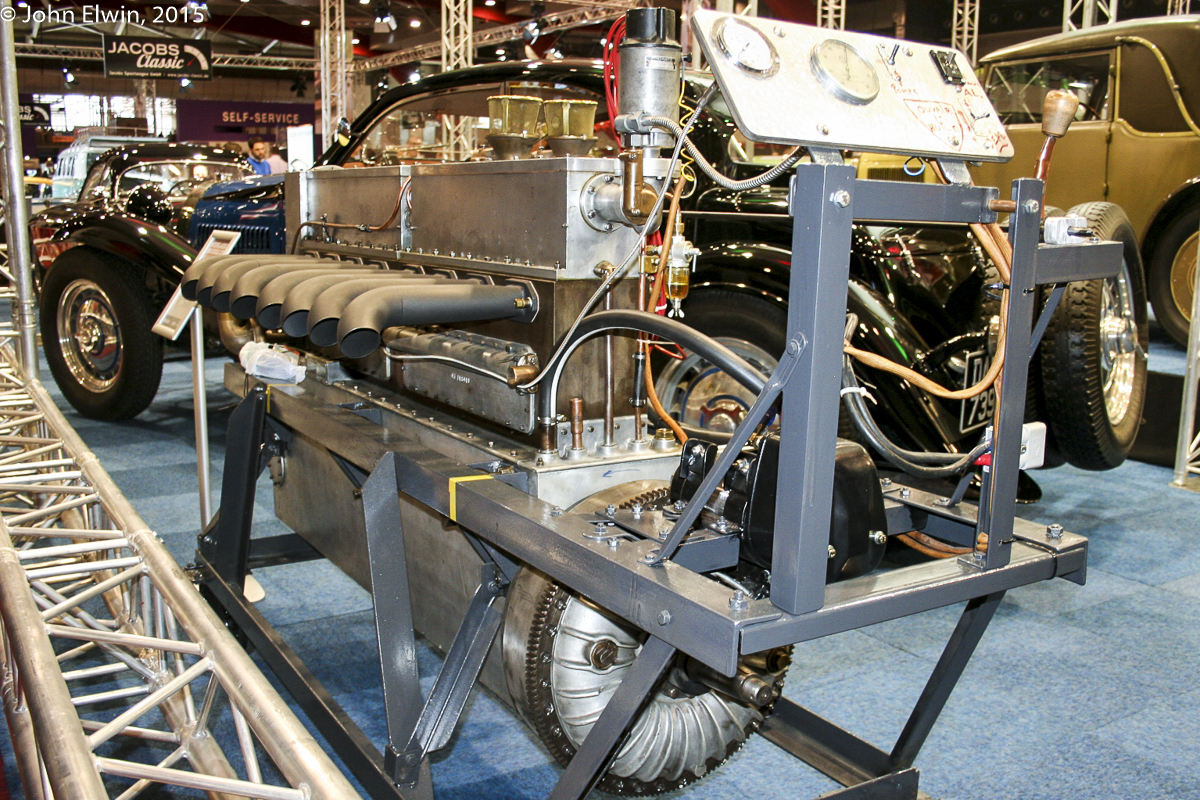 Bugatti T41 Royale Coupé
Napoleon 12.7-litre engine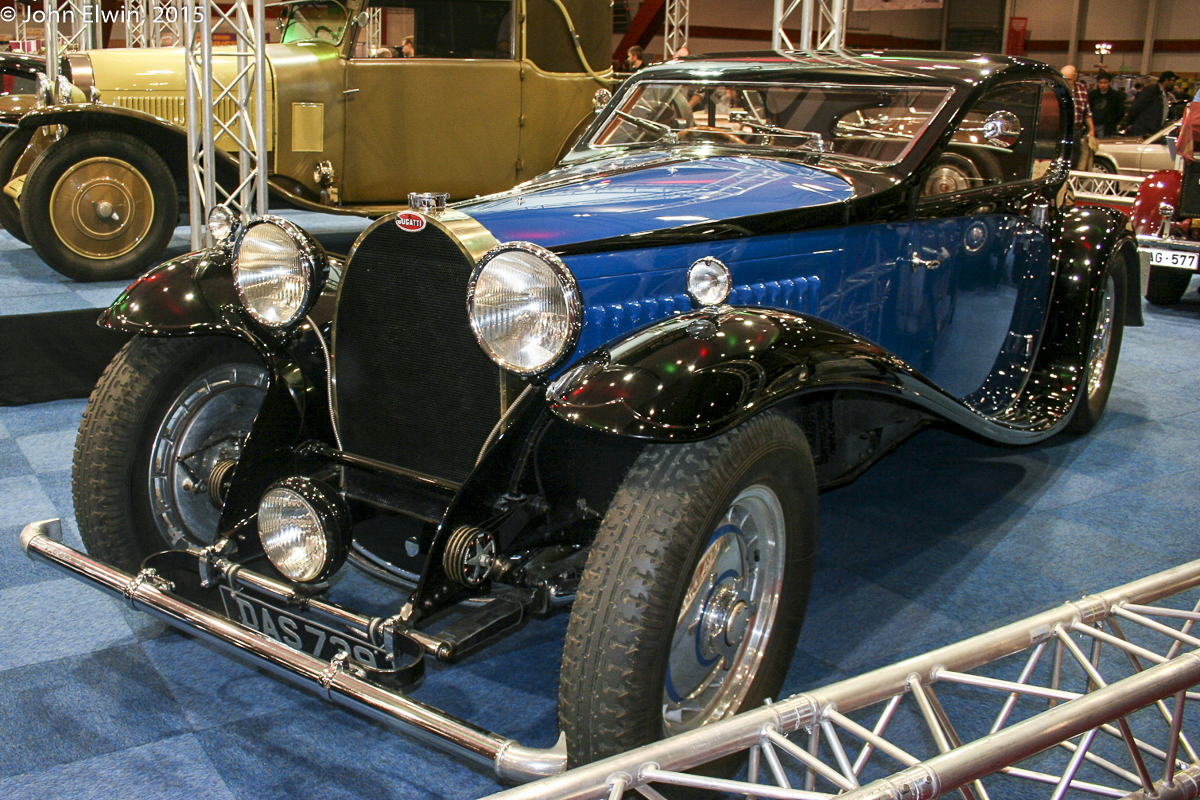 1932 Bugatti T50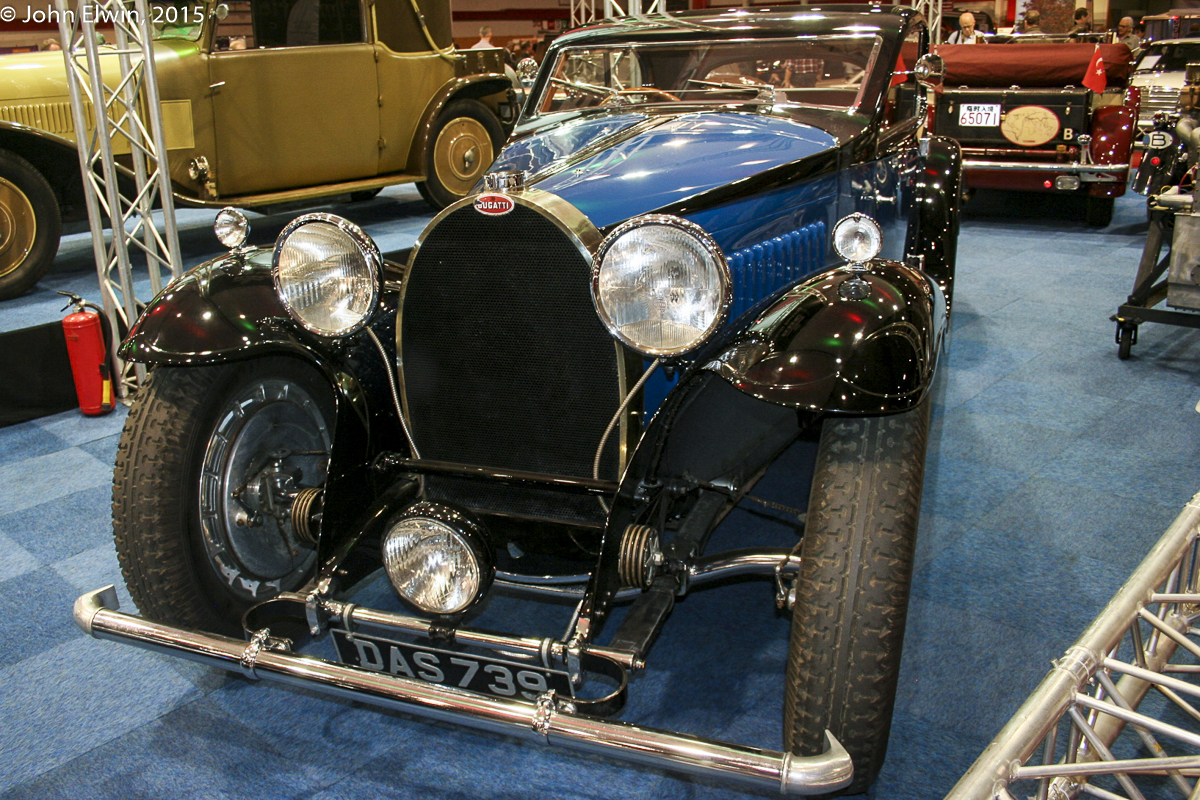 The steeply-raked screen of this T50 coupé made it one of the most aerodynamic vehicles of its type from those evocative inter-war years.
1954 Bugatti T101 C Coupé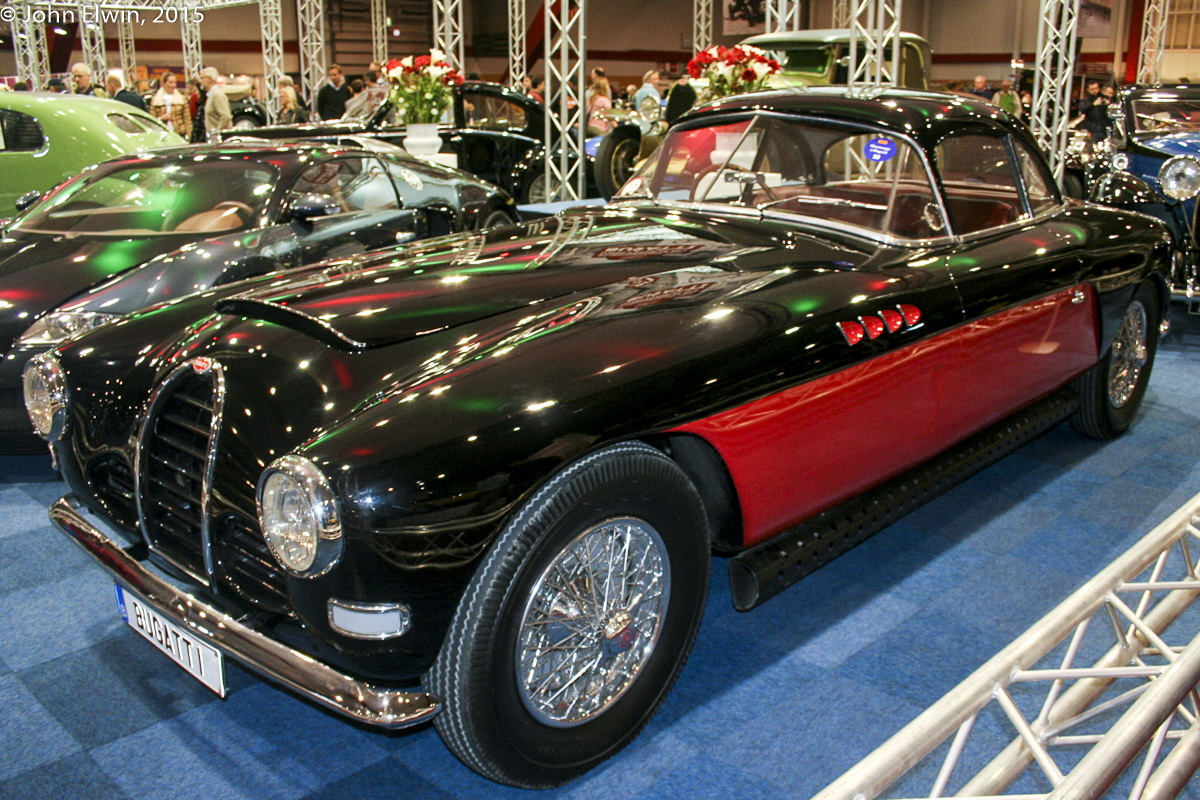 Wearing bodywork by Antem, this is chassis no. 101.504, the last car to be built by Bugatti. It was purchased when new by Brussels concessionaire and collector Jean de Dobbeleer, subsequently passing through the hands of Bill Harrah, Nicholas Cage and Gene Ponder.
Display centrepiece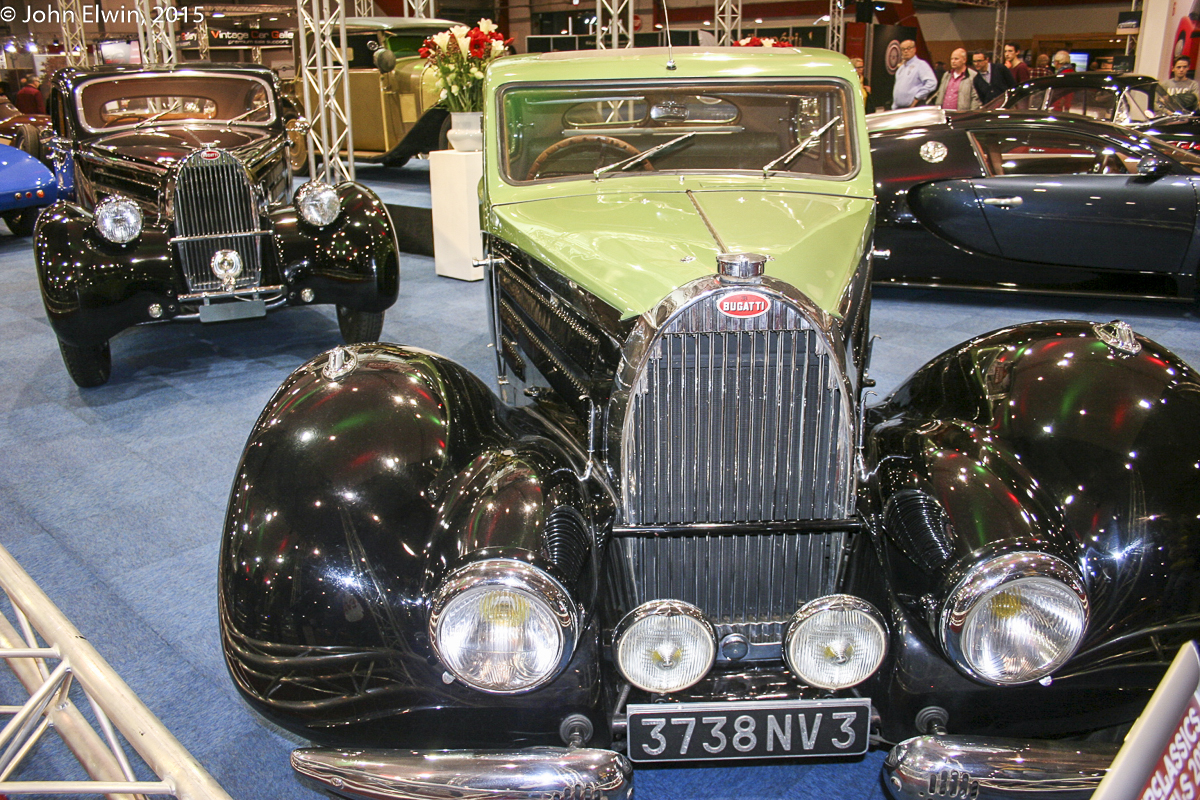 1937 Bugati T57 C Coupé Special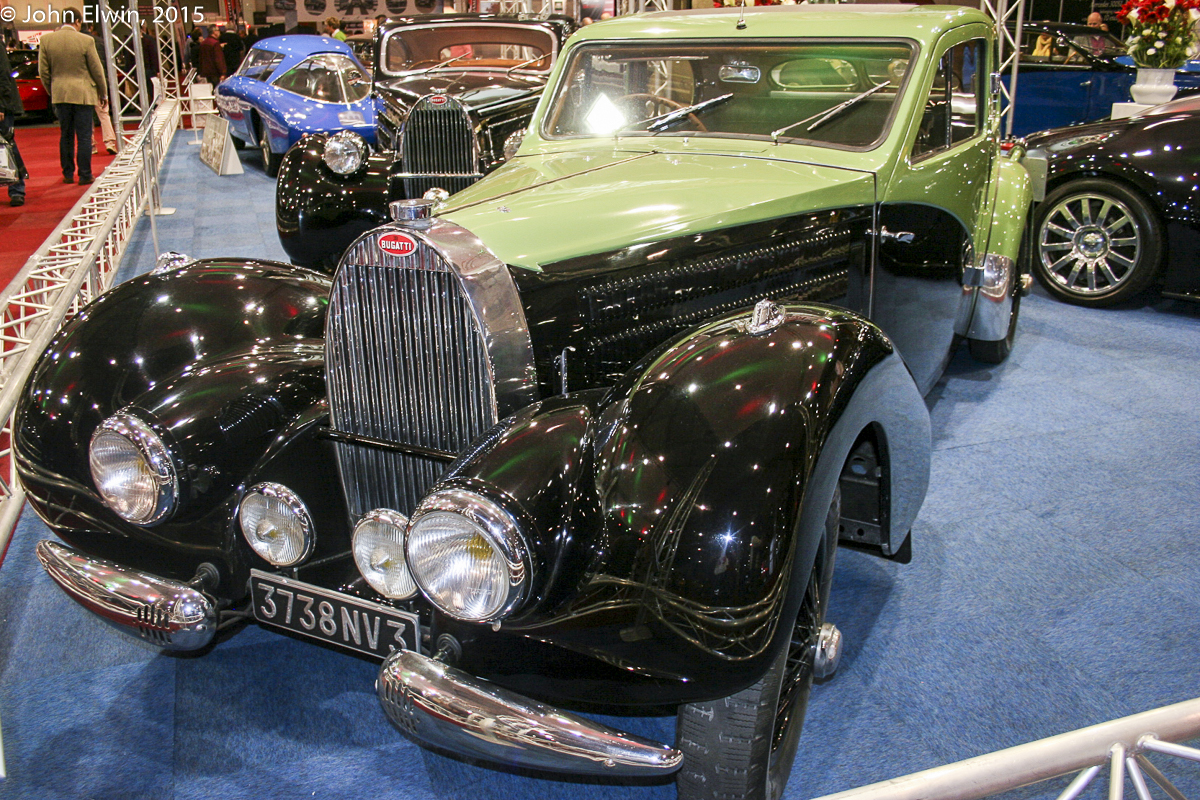 Designed by Jean Bugatti as a birthday present for his father, as the name suggests it had a few special features such as a Type 101 engine, Cotal transmission and a glass roof.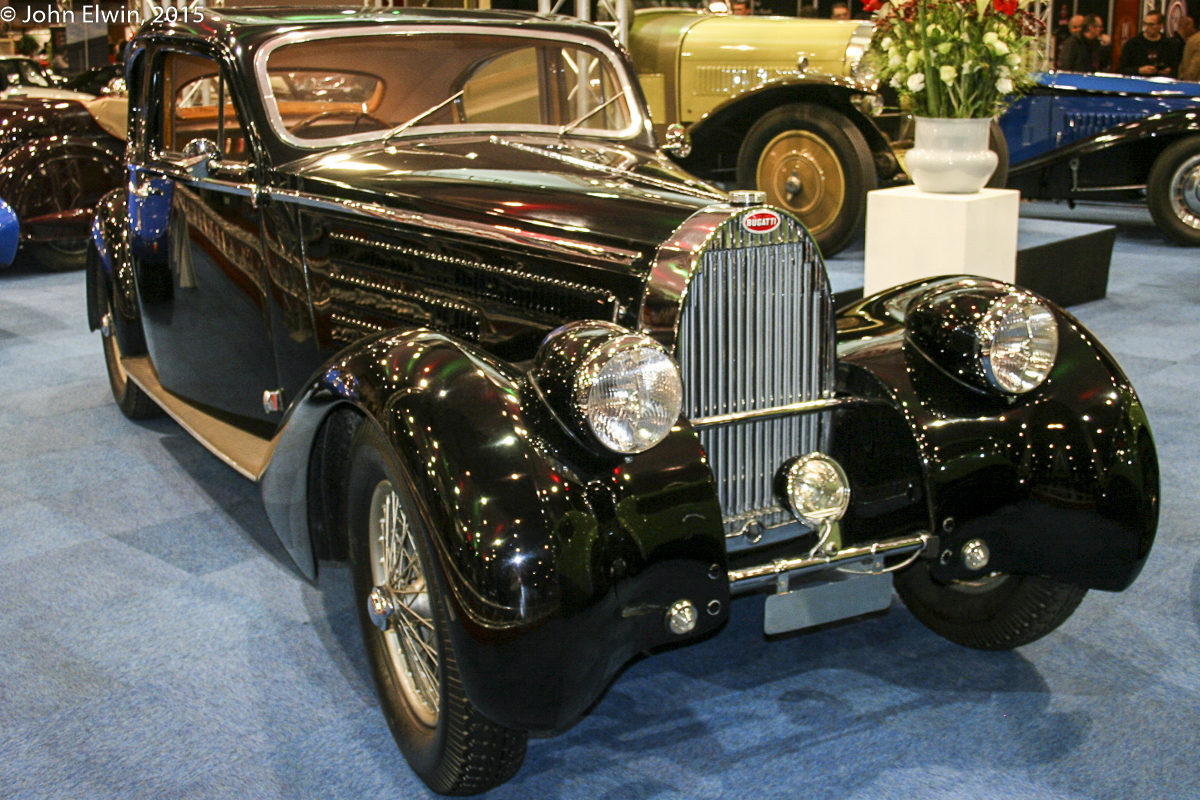 1938 Bugatti T57 Aravis
One of two similar cars designed and built by Albert D'Ieteren, the Brussels –based coachbuilder, and delivered to the unlikely-named Mr .Baggage! Since restoration it has appeared at Pebble Beach, in 2009 in a special Bugatti class. D'Ieteren is an interesting organisation, laying claim to be the oldest company in the world associated with wheeled vehicles, having started out as wheelwrights more than 200 years ago. Today, still family owned, it is the Belgian importer for all the VAG brands, which of course includes Bugatti.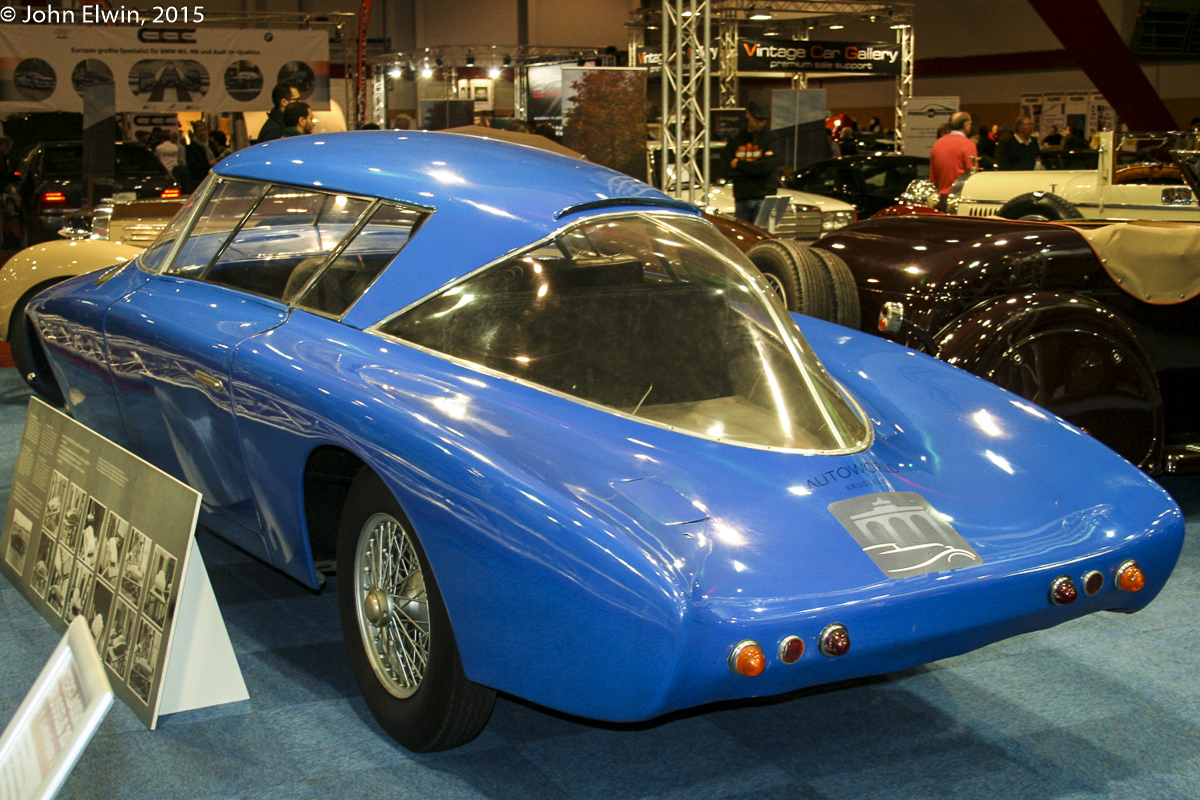 1938 Bugatti T57 Brown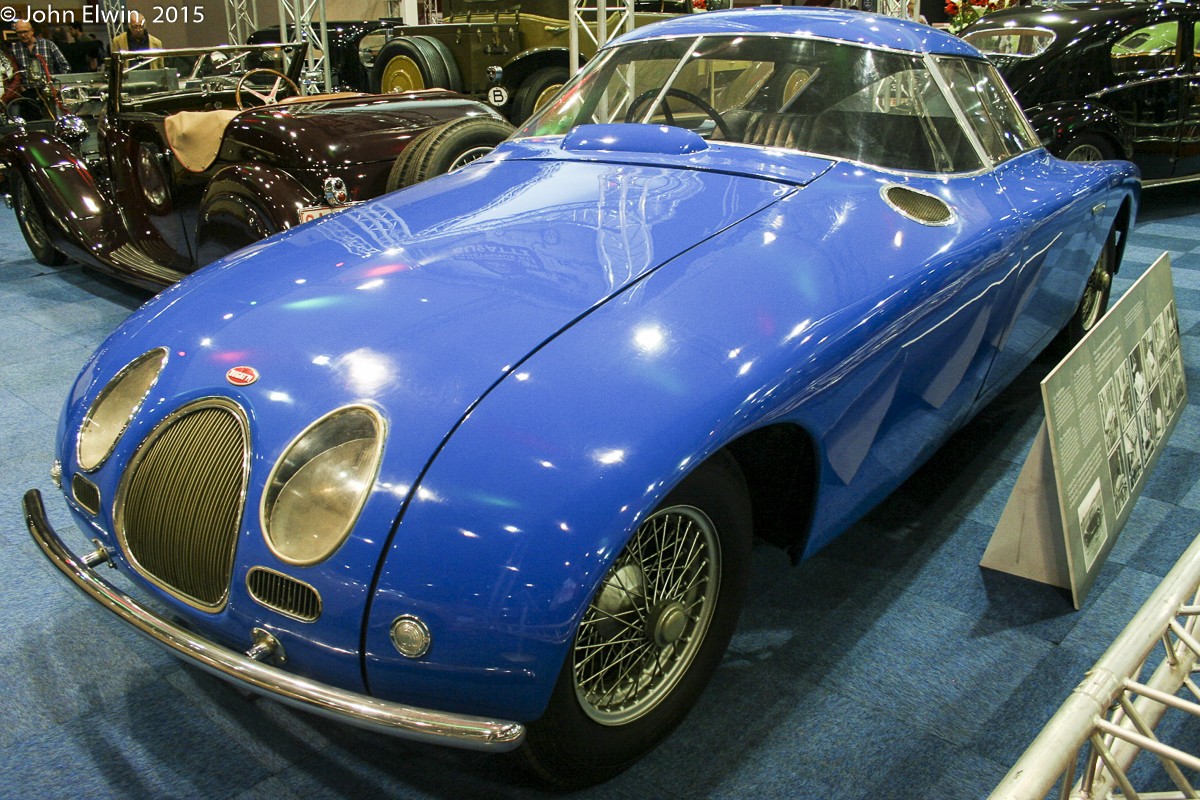 This 1938 chassis was actually clothed with some very futuristic bodywork designed by Franco-British artist James Brown. It was manufactured from the then-new polyester material in the early '50s.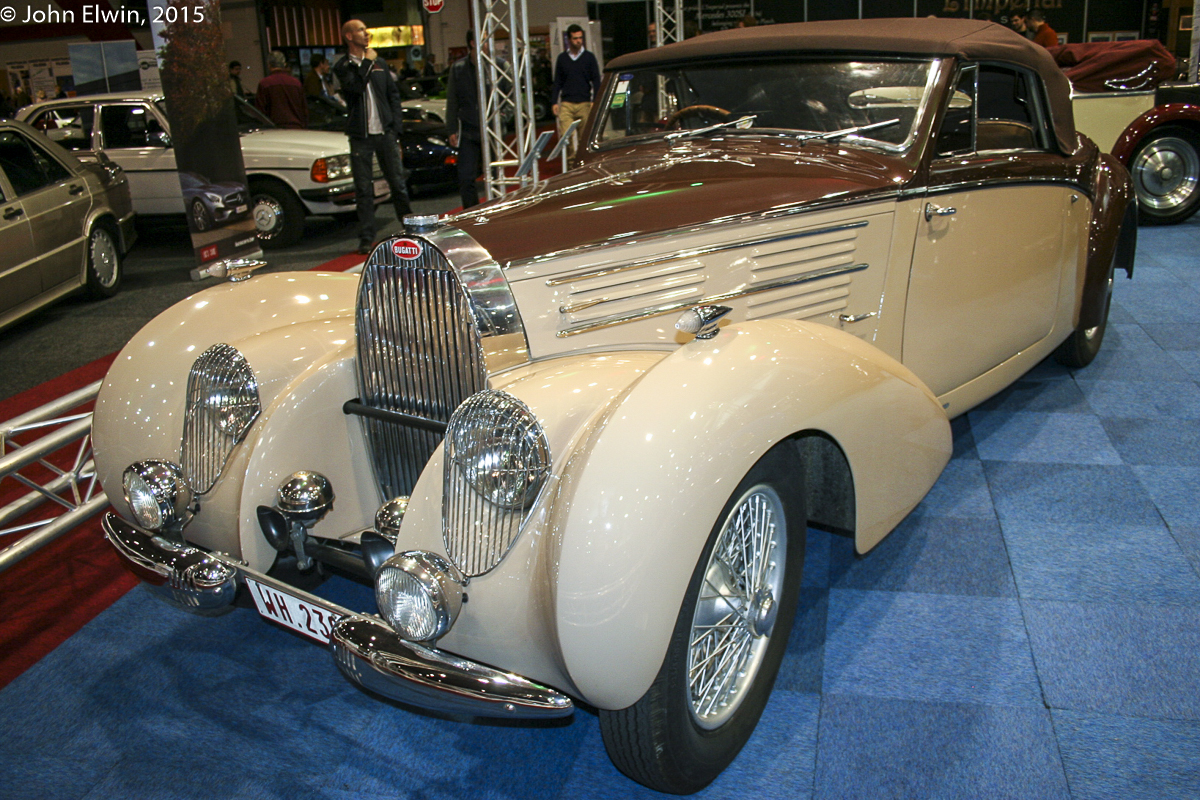 1939 Bugatti T57 Compressor Aravis
Two-seater cabriolet bodywork by Letourneur & Marchand adorns this T57 chassis.
1931 Bugatti T54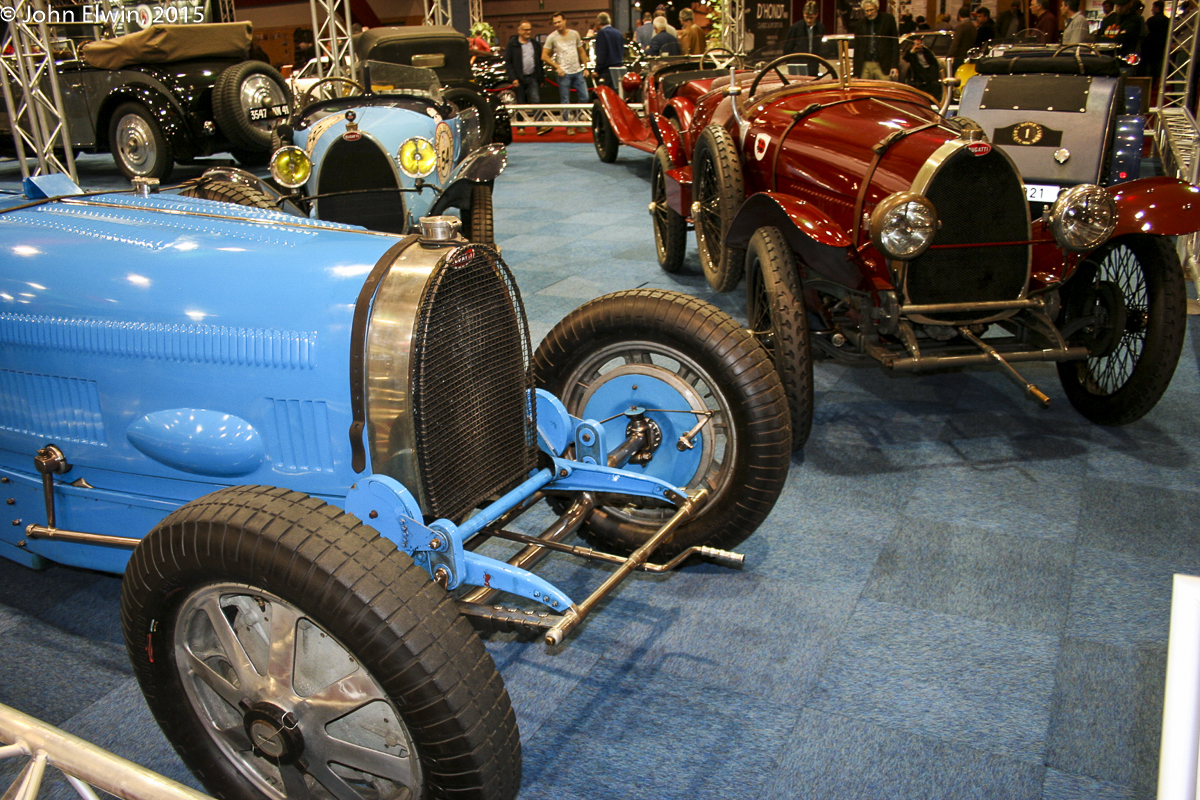 This 4.9-litre Grand Prix car was originally raced by Achille Varzi, its subsequent Czechoslovakian owner, Prince Lobkowicz, was killed in it competing at Avus in 1932.

1928 Bugatti T35B Grand Prix
Originally imported into Belgium by its first owner, Rene Dubeck, it was raced on various occasions during that year in France, Spain and Italy.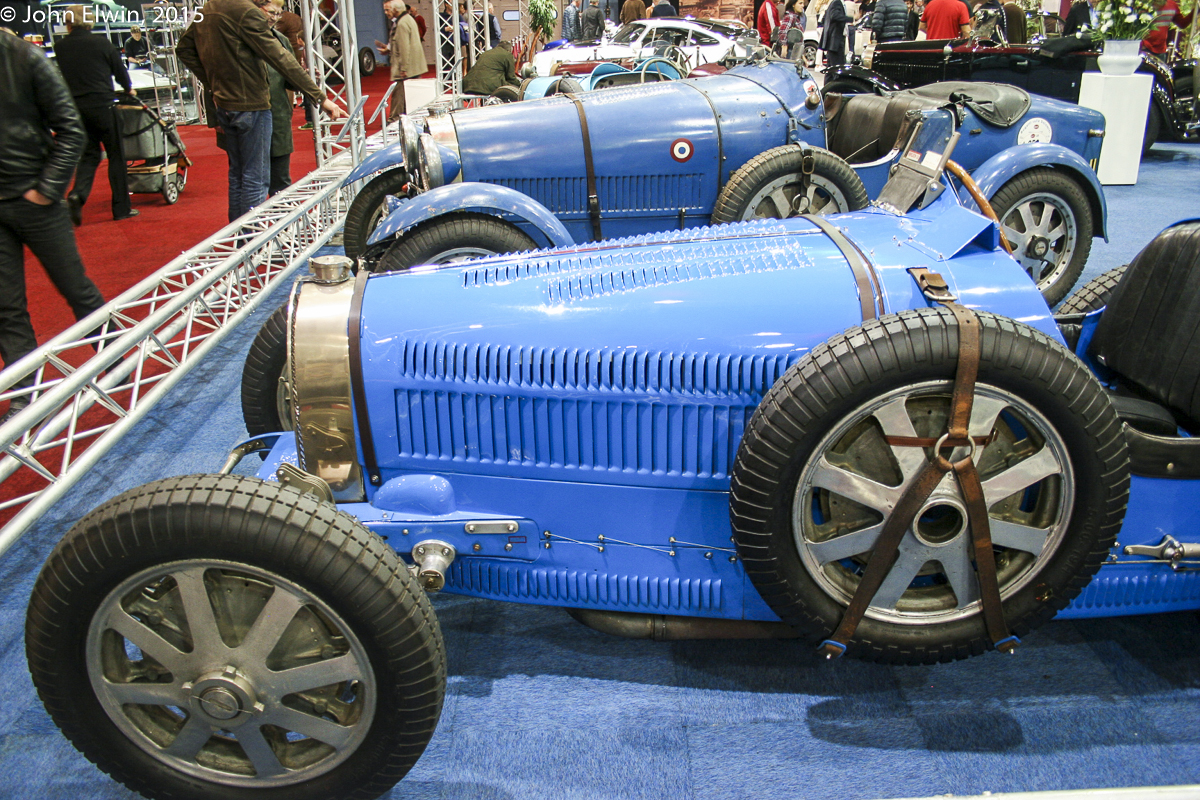 Bugatti Blues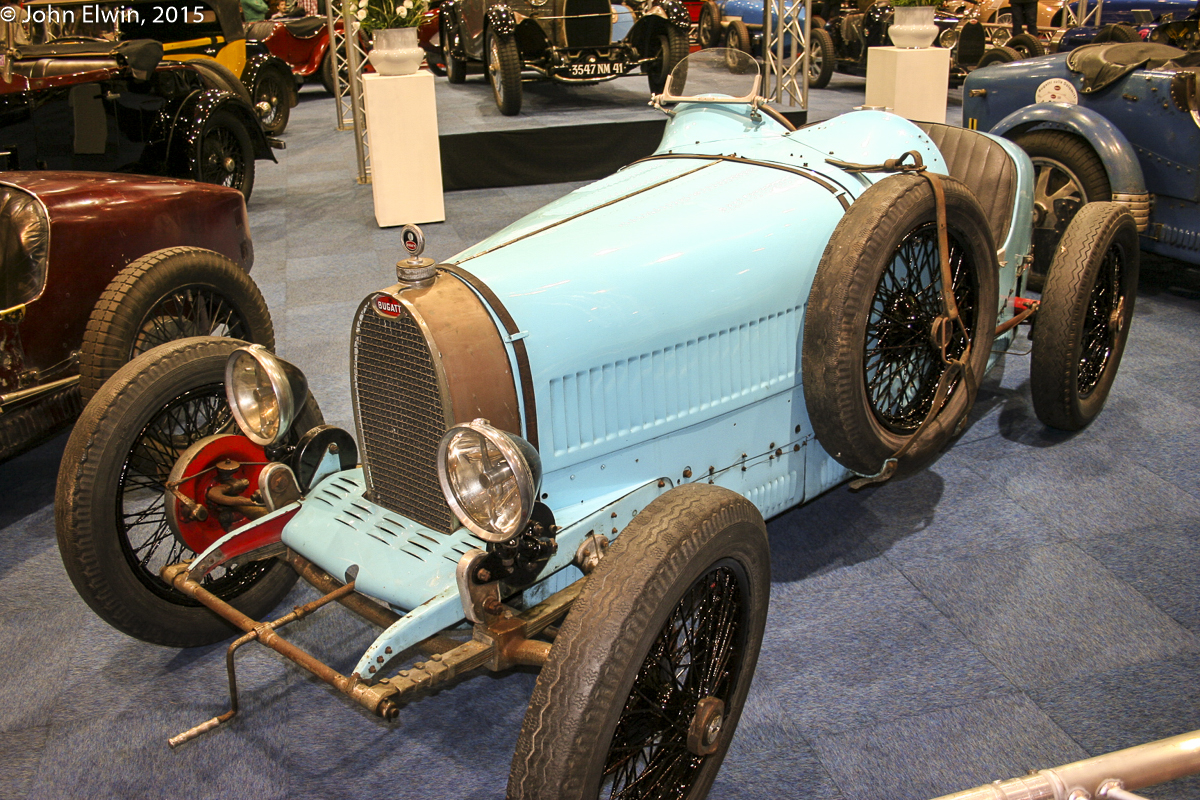 1927 Bugatti T37
Built to compete in voiturette racing for 1500cc cars, this T37 has passed through the hands of many owners, yet still retains matching numbers.

1927 Bugatti T37
This car, chassis no. 37246, was supplied to Elisabeth Junek for use as a training car for the Targa Florio.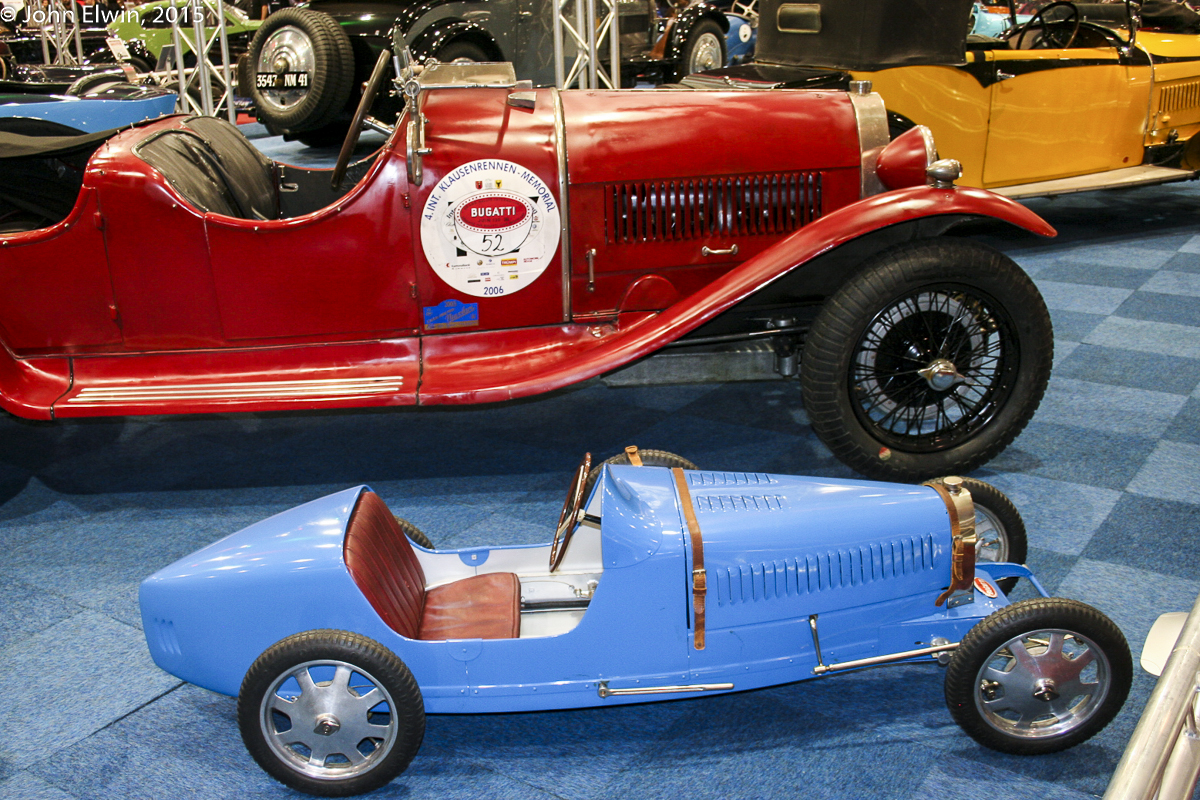 Baby Bug
1924 Bugatti T30
Something of an amalgam, based on the T13, but fitted with the engine from the T29, Bugatti's first GP car.
John Elwin, February 2016