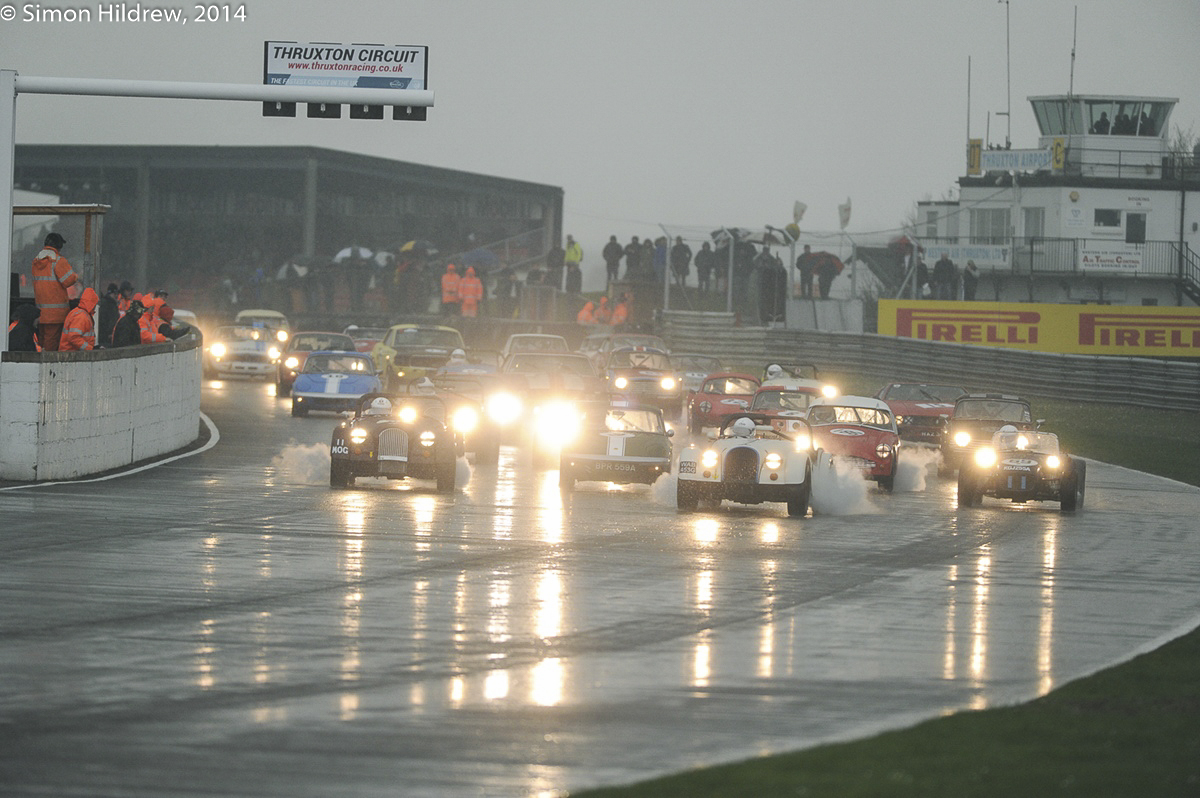 For those of us with a touch of grey in what remains of our hair, Easter Bank Holiday Monday was always associated with Thruxton and Formula Two……..
So while I was on duty at the delightful and charming Silverstone, other lucky folks were in Hampshire enjoying the new historic classic.
The close racing and great cars need top quality photography to record the action, fortunately we have Simon Hildrew to point and shoot. Enjoy his work………….