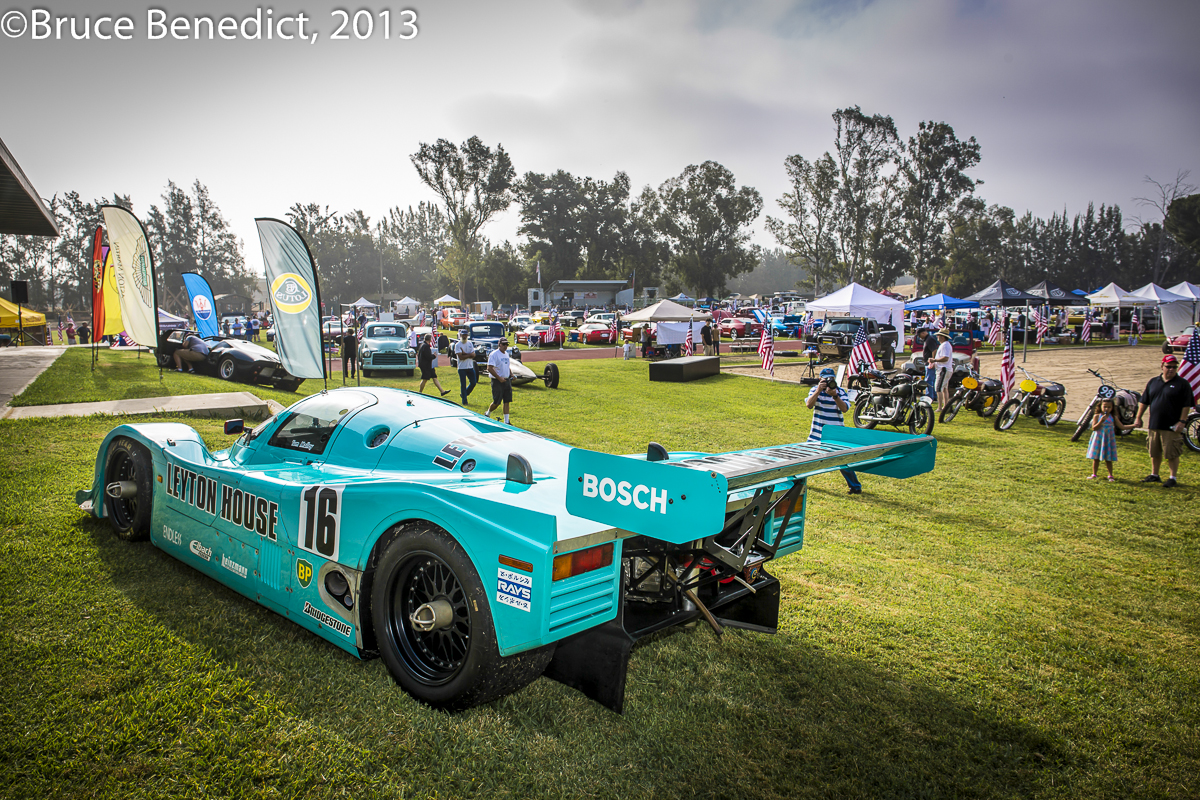 It has been a quiet time here on the DDC front, in common with almost everyone else, the 2013 Le Mans 24 Hours wiped us out. However green shoots are now emerging and first up is a look at a cool car show that happened earlier in California. So thanks to Lizett for the eloquent copy and to Bruce for the stunning imagery.
There's something really gratifying about witnessing an event take on a life of it's own, and after five years that's exactly what is happening here. That satisfaction intensifies when the gathering benefits a worthy cause. Throw some star power into the mix and you have a potent prescription for long-term success.
Based each year on a McQueen movie theme, The Sixth Annual Friends of Steve McQueen Car and Motorcycle Show, held in June, revolved around The Great Escape. The one-day a year event featured more than 300 cars and nearly 100 motorcycles on display to approximately 5,000 attendees. The proof is in the numbers.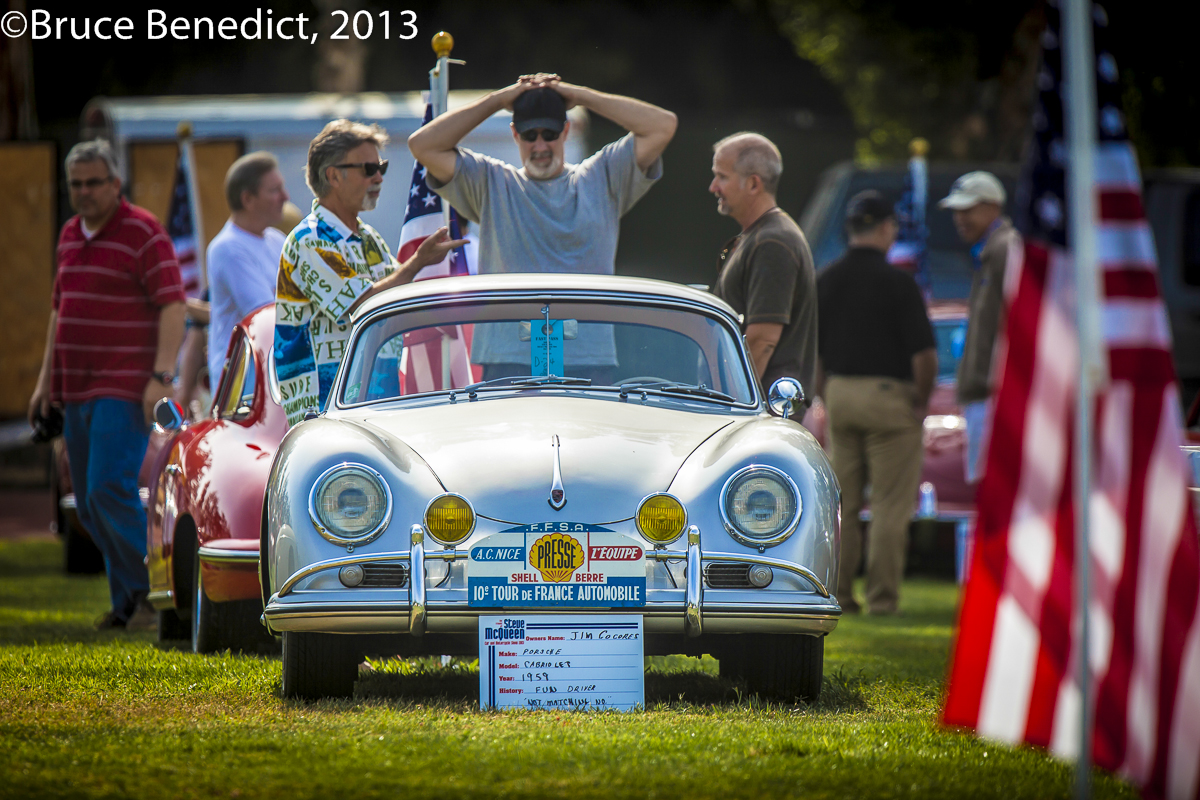 "The first year we made about $14,000 with about 200 cars," said co-chairman, Ron Harris. "This year we approached $250,000.
The cause is the Boys Republic of Chino Hills, CA. Established in 1907, the school is a private, non-profit community for at-risk teens. Steve McQueen attended from 1947-49 and credited the school for pointing him on the path to success. McQueen never forgot and was a frequent visitor, even after he became a Hollywood star and legend.
"He stayed in constant touch with the school and when he passed away, he left a nice chunk of change to build a recreation center," said Chad McQueen, son of the famous actor.
The McQueen family continues that involvement through the car show and other activities.
This year, spectators enjoyed a diverse collection of the classic, the expensive and the rare. Highlights included Bruce Canepa's Coooper T-52 Formula Junior and Chad McQueen's black Speedster, both owned at one time by Chad's famous father. A very original 1965 Ford GT40, 1949 Belly Tank Lakester and Roush Mustang were crowd favorites. A 1935/41 Miller-Ford NOVI-Winfield drew many admirers, as did the impressive gathering of Porsches and Mustangs. Steve McQueen's love of all things two-wheeled are well documented and the motorcycle display paid tribute with affection. The man would have applauded the choice of the 1940 Zundapp motorcycle with sidecar that was the recipient of The Great Escape Trophy.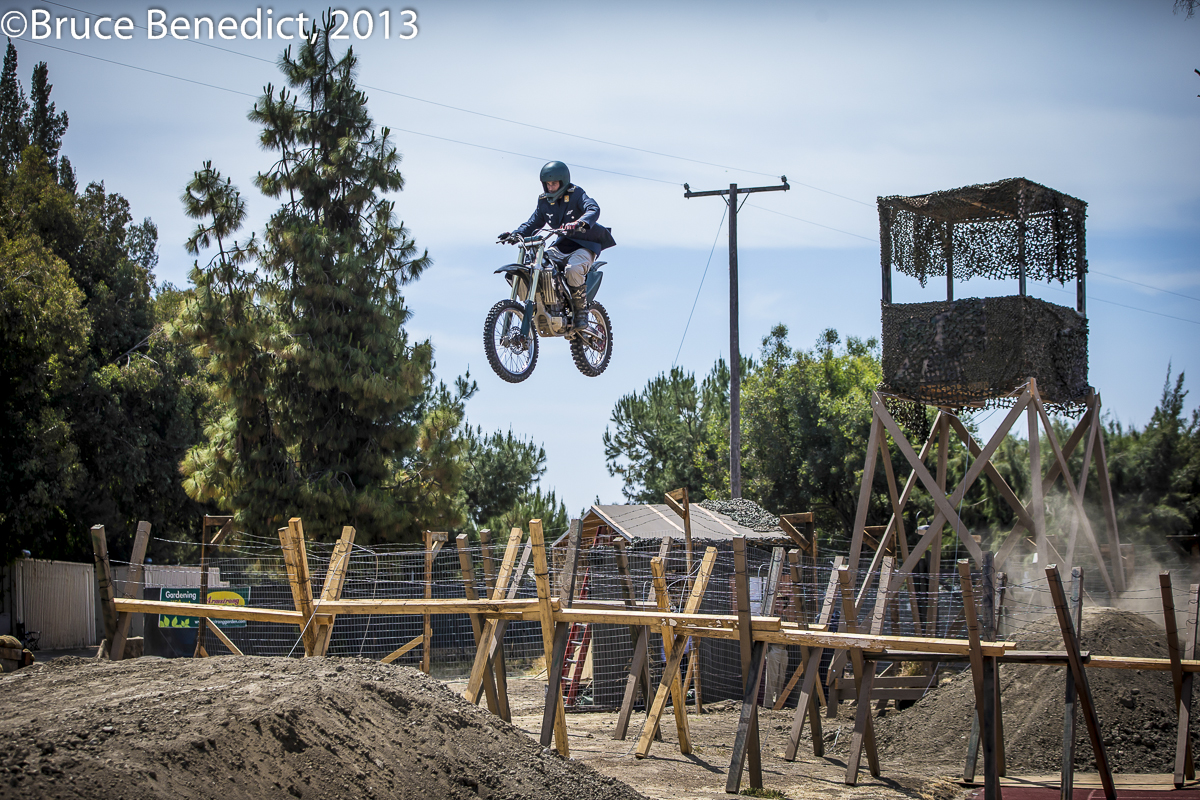 When it comes to war movies, director John Sturges 1963 film, The Great Escape, is likely on every World War II aficionado's list of "must haves". As the car crowd mingled and strolled the Boys Republic campus, a realistic reproduction of Stalag Luft III, the POW camp depicted in the movie, stood as silent sentry, complete with guard tower, cooler, tunnel, and barbed wire fencing.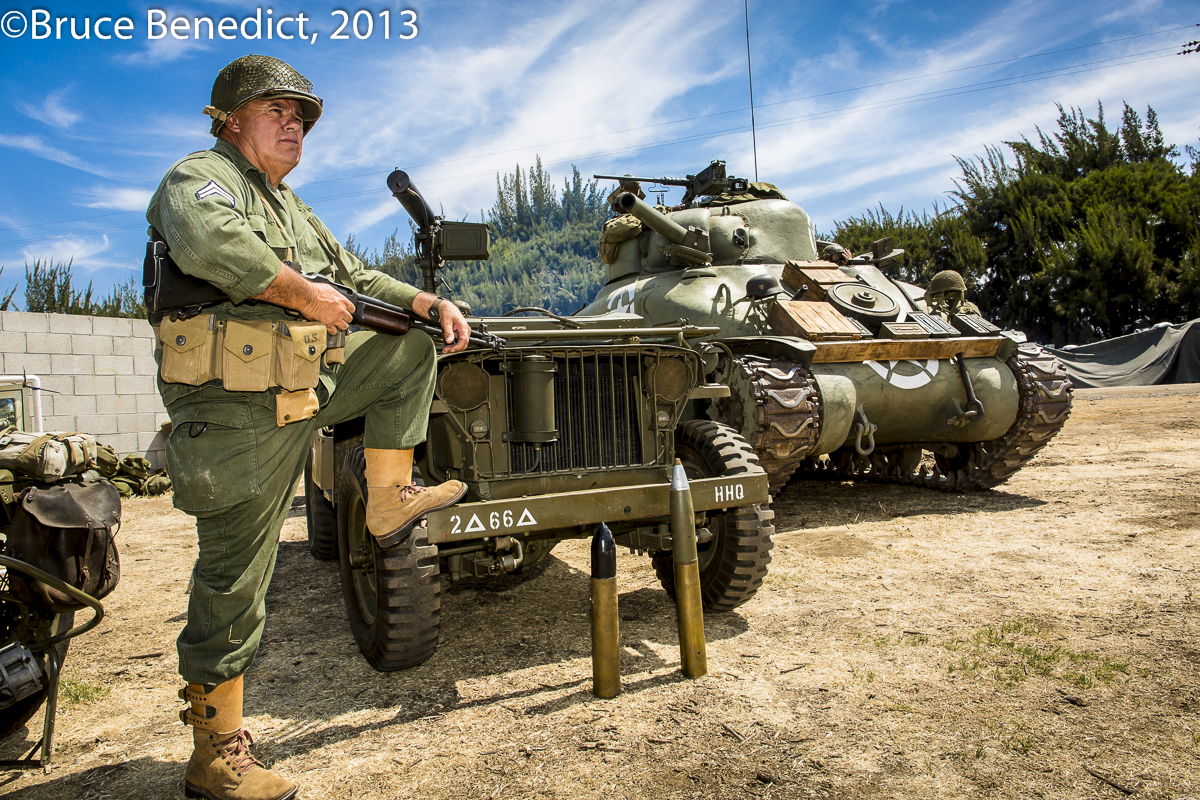 The set exploded into life as the California Historical Group, a World War II living history association, re-enacted the legendary escape scene portrayed in the film, complete with McQueen's character, Hilts, infamous motorcycle jump atop a Triumph SR6 650 masquerading as a German GMW R75. Rifle-carrying German soldiers fired on the M4A1 Sherman tank as a P-51 Mustang, complements of Chino Airport Planes of Fame Museum, performed a flyover.
"The show gets bigger and better every year," said Chad. "Of course, we have the Porsches, which will always be standard fare with my Dad, but also a pretty eclectic mix of cars and motorcycles."
Chad said he has so many memories as a small boy with a famous father. He offered this recollection of the film Le Mans:
"You had a young kid and his whole life was cars and motorcycles and nothing else. I was there for five months surrounded by racecars and racecar drivers. I was ten. It was just sensory overload. I think the high point was my Dad putting me on his lap for a ride in the 917, that was pretty bitchin'."
Anyone out there care to disagree ?
Lizett Bond, July 2013