Our Special Correspondent has been across the English Channel to Paris for the Motor Show.
The Paris Motor Show, Le Salon de l'Automobile, first took place on the esplanade of the Tuileries in 1898. It then took up residence at the newly-constructed Grand Palais in 1901 and stayed there until 1961. The need for a larger display area meant a move in 1962 to the exhibition halls at the Porte de Versailles where, since 1976, it is held biennially to this day. In 1988 the name was changed to the " Mondial de l'Automobile".
Here are some images of the 2012 Mondial: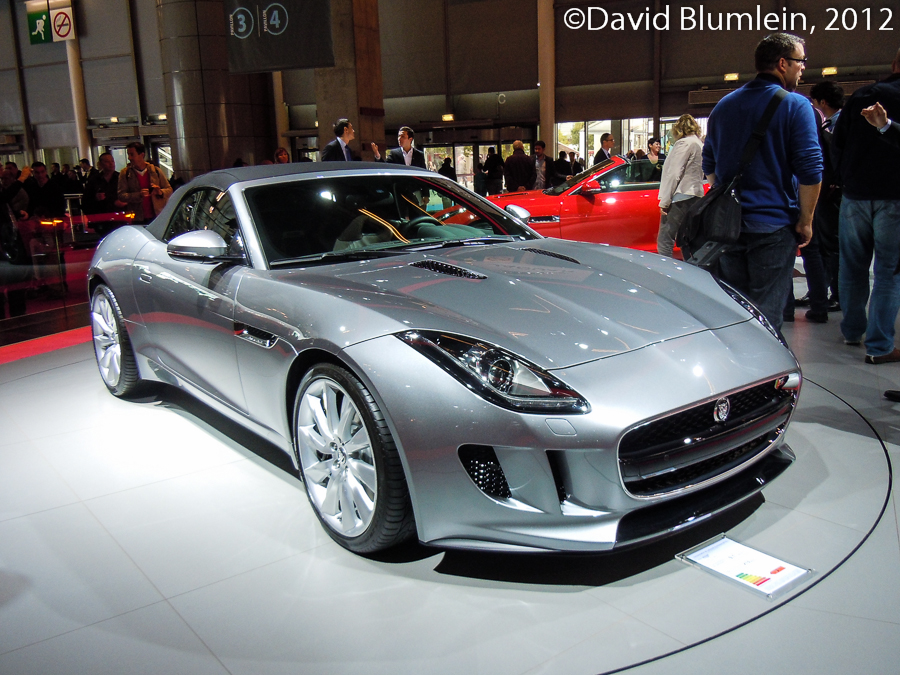 This is the new Jaguar F-type with its hood in place. It did not create the same sensation as did the XK120 at Earl's Court in 1948!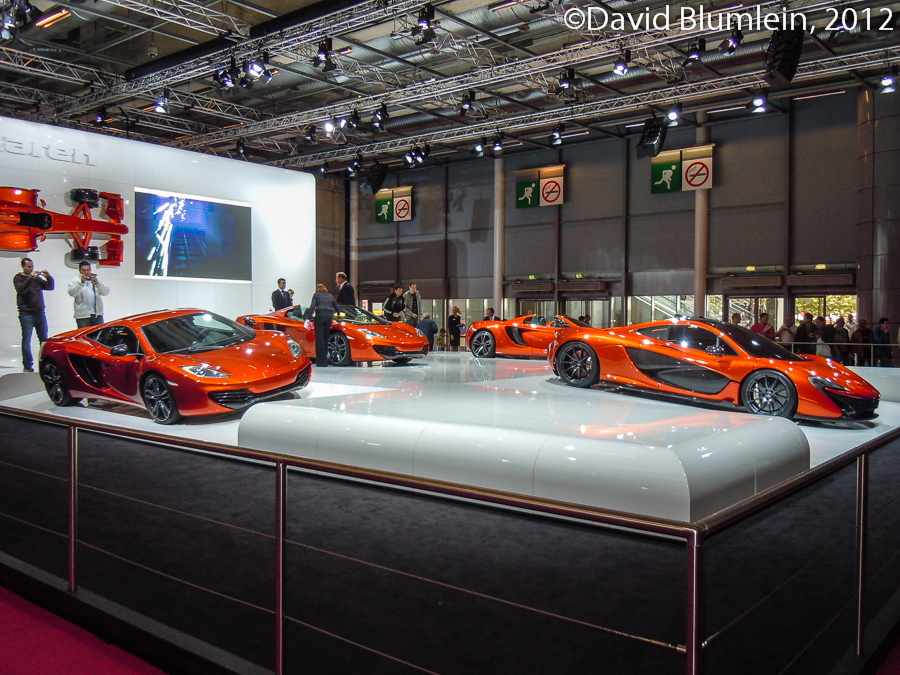 A view of the McLaren stand: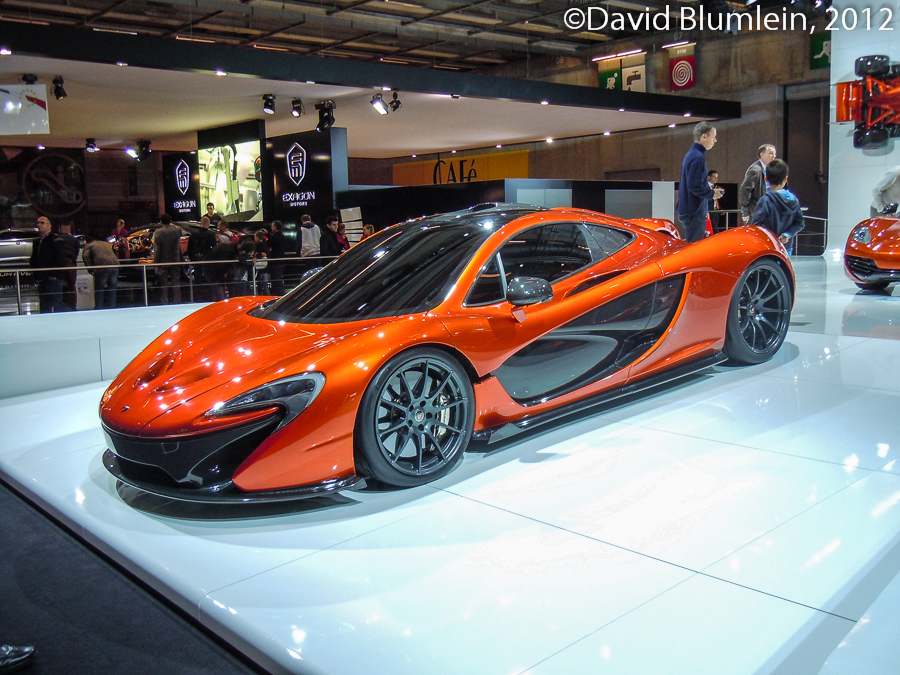 The new P1 was jealously guarded – even special guests invited on to the stand were not allowed to get too near!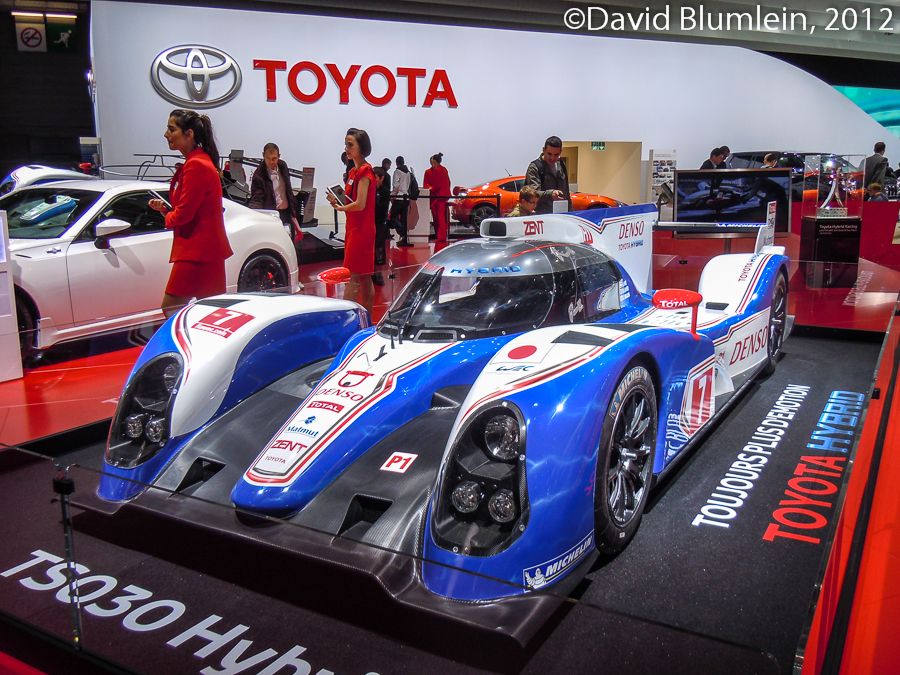 Toyota was proudly displaying their TS030 Hybrid after its first victory at Sao Paulo – the winner's trophy can be seen on the right at the back in its cabinet.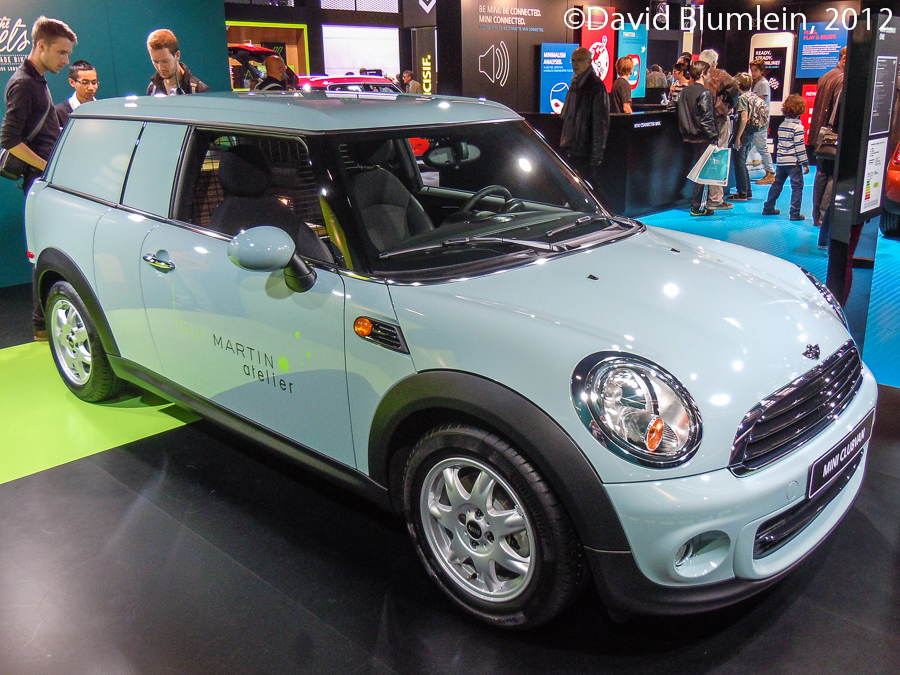 In total contrast this welcome Mini  Clubvan was tucked away at the back of the large Mini stand not noticed by most visitors:
We have not seen a Clio Estate before and this new variation will not be coming apparently to the UK – pity!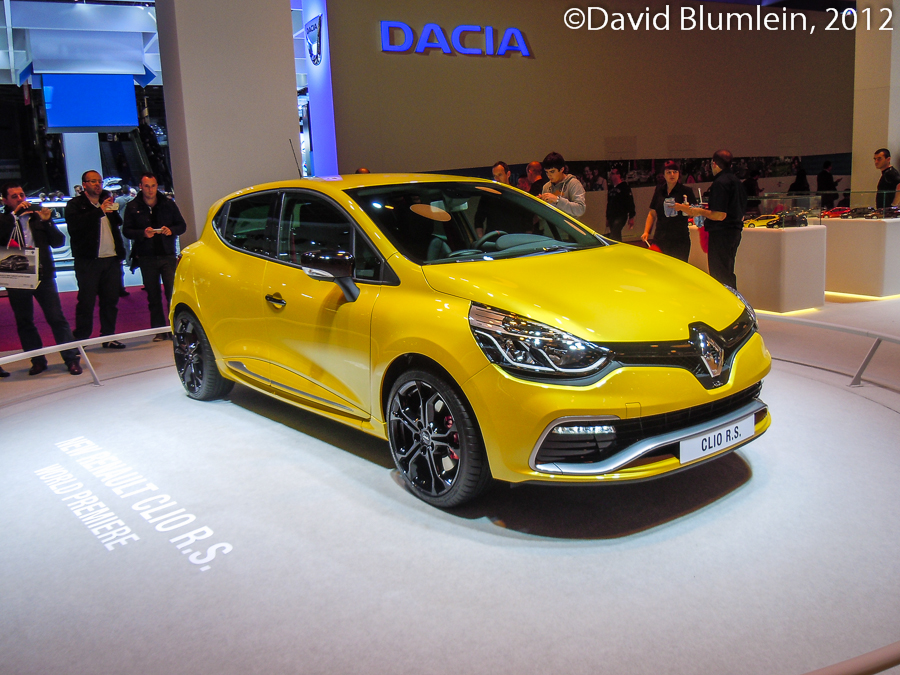 But we've seen hot Clios before and this is the Regie's latest offering:
Rolls-Royce had nothing new to show this time but this stunning blue Ghost still attracted plenty of admiring glances:
The Bentley Continental GT Speed has a W12 engine that gives 625 b.h.p. which is good enough for 205 m.p.h.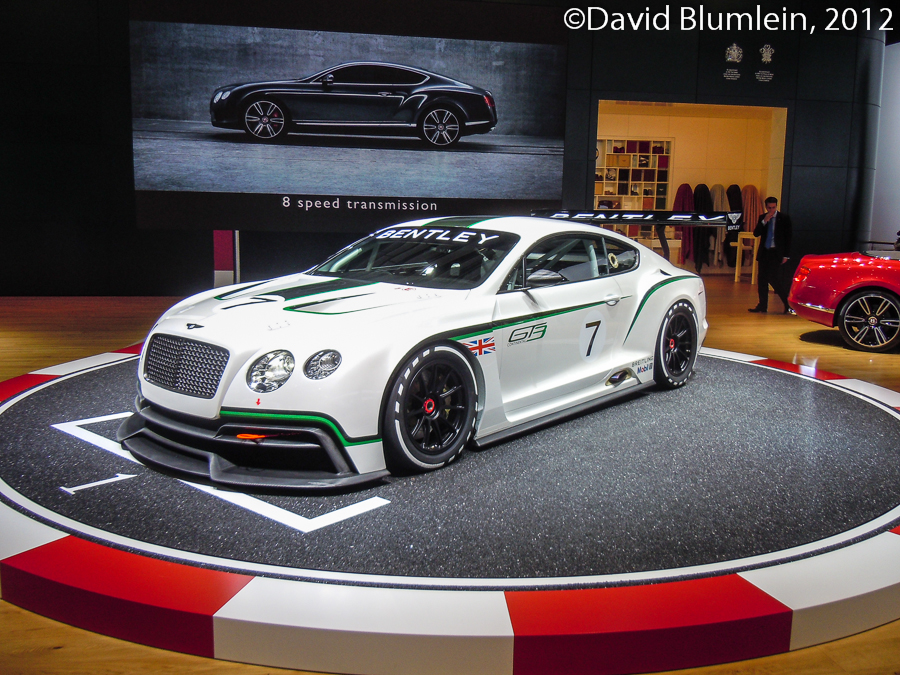 This is the first appearance of Bentley's GT3 racer which is already over a tonne lighter than its road-going counterpart; for example, the weight of a door for the normal Continental is 54kg, on the GT3 it weighs only 7kg!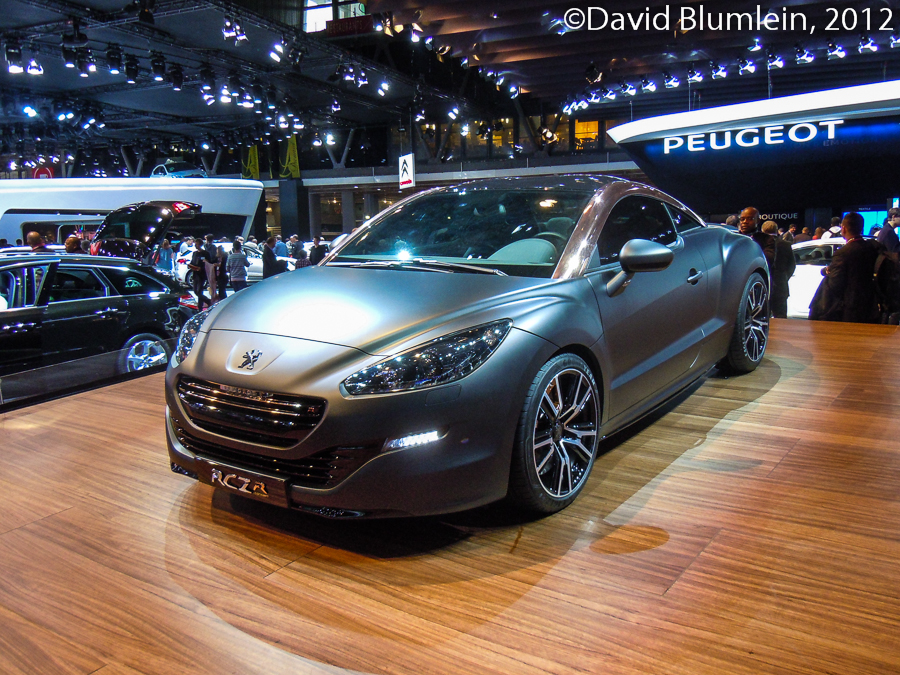 Peugeot showed a hotter version of the RCZ – the RCZR: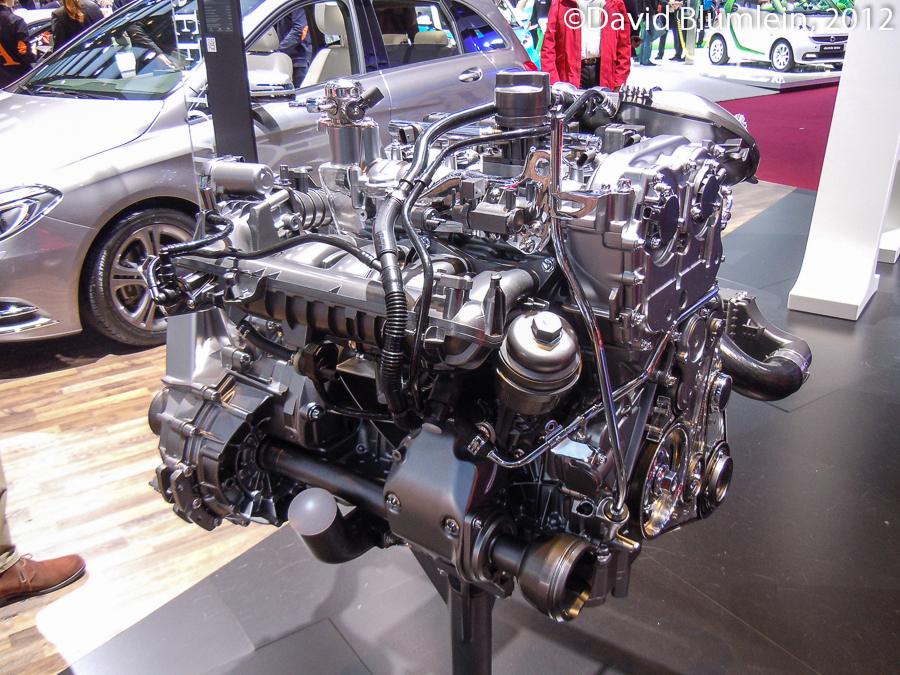 This is the Renault 1.6-litre engine for the base model in the new Mercédès A-Class:
TAILPIECE
De Dion Bouton – one of the big and influential names at the dawn of motoring. This is a 1915 Army truck, notice the Solex Circular radiator.
David Blumlein, November 2012