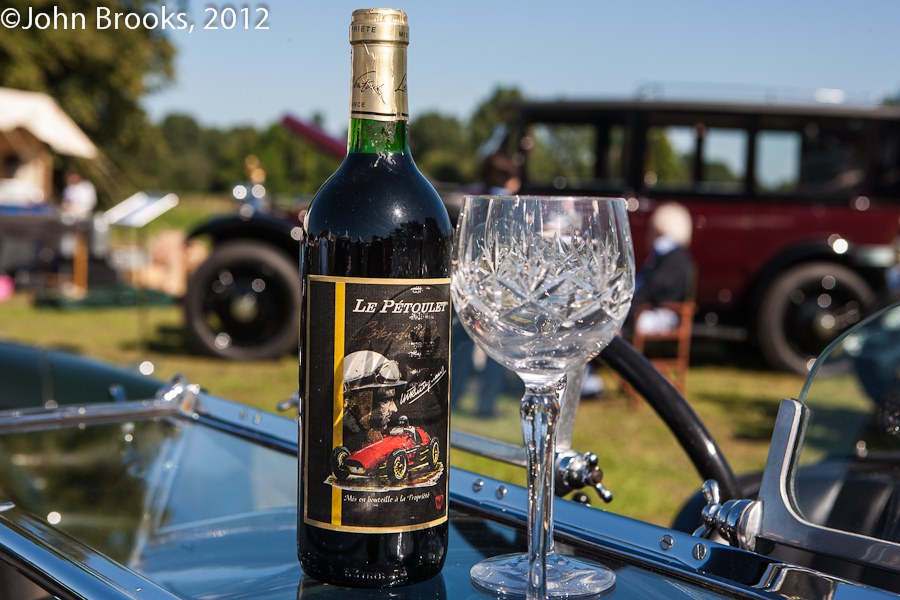 To win one Monaco Grand Prix driving a Ferrari is quite an accomplishment. To repeat the victory three years later driving for Rob Walker is to be in truly exalted company. Maurice Trintignant was an exceptional driver with a 14 year career in Formula One, scoring points at the Nordschleife in his 44th year. He was the driver of the last Bugatti to race in a Grand Prix and with José Froilán González triumphed at Le Mans in 1954.
After he retired from motorsport, Trintignant had a vineyard near Vergèze, in the Languedoc-Roussillon region. He called his vintage Le Pétoulet after the nickname he had been bestowed by his fellow drivers in 1945.
In his wonderful autobiography "F-Stops, Pit Stops, Tears and Laughter" Bernard Cahier tells the full story.
"He (Maurice) owned a Bugatti 37B which he'd hidden in a barn during the war. When he took it out and raced it for the first time after the conflict he discovered the engine was starved for fuel. Upon further investigation he discovered that a family of mice had taken up residence in the gas tank while it had been in the barn and the fuel line was clogged with their droppings. Telling this story to his friend and fellow driver, Jean-Pierre Wimille he said, "You know Jean-Pierre my gas tank was full of pétoules" – the provincial word for mice droppings. Wimille had a good laugh and then told Maurice, "That's appropriate because you're nothing but a big pétoulet yourself!" From that moment the name stuck."
So it was quite a surprise to see this wine bottle on a windscreen at Salon Privé and recall the tale. I doubt that the wine deserved the branding, especially coming from that beautiful corner of France. One day maybe I will sample……………
John Brooks, September 2012
To purchase a copy of this great book go to
http://www.autosportsltd.com/shop/books/bernard-cahier-f-stops-pit-stops-laughter-tears/