Today is a significant day as the Special Correspondent turns 80 although you would never know it to speak to him or to read his wonderful articles. In defiance of convention the Birthday Boy gives us all a present, his thoughts and reflections of the recent Rétromobile. The show is without doubt one of the highlights of the motoring year, the 2018 edition maintained the high standard set by its predecessors. So please enjoy this cornucopia of automotive 'Rare and Interesting'.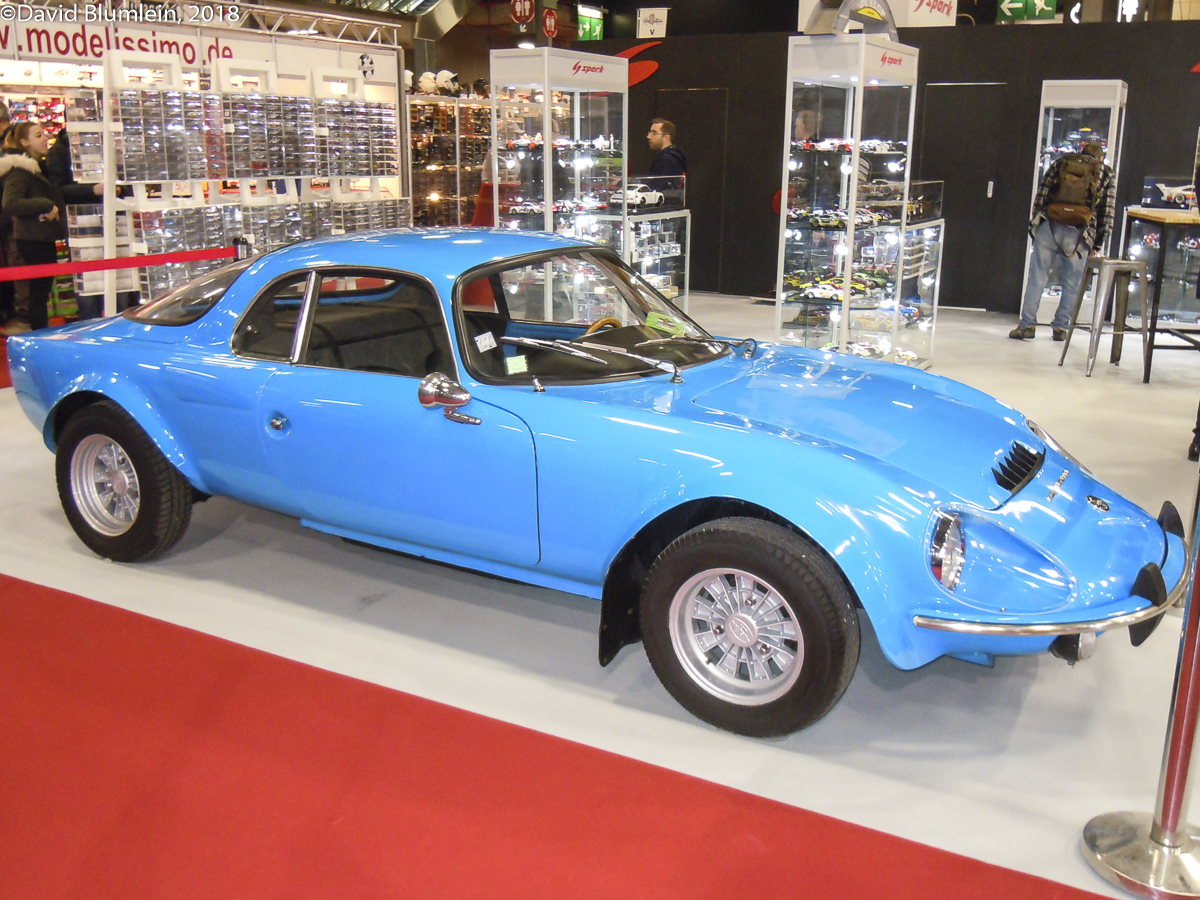 This is a Matra-Bonnet Djet and is the result of Engins Matra taking over the assets of René Bonnet's small sports car company in 1965. These cars were made initially in Bonnet's factory at Champigny-sur-Seine before production was transferred to their own plant at Romorantin.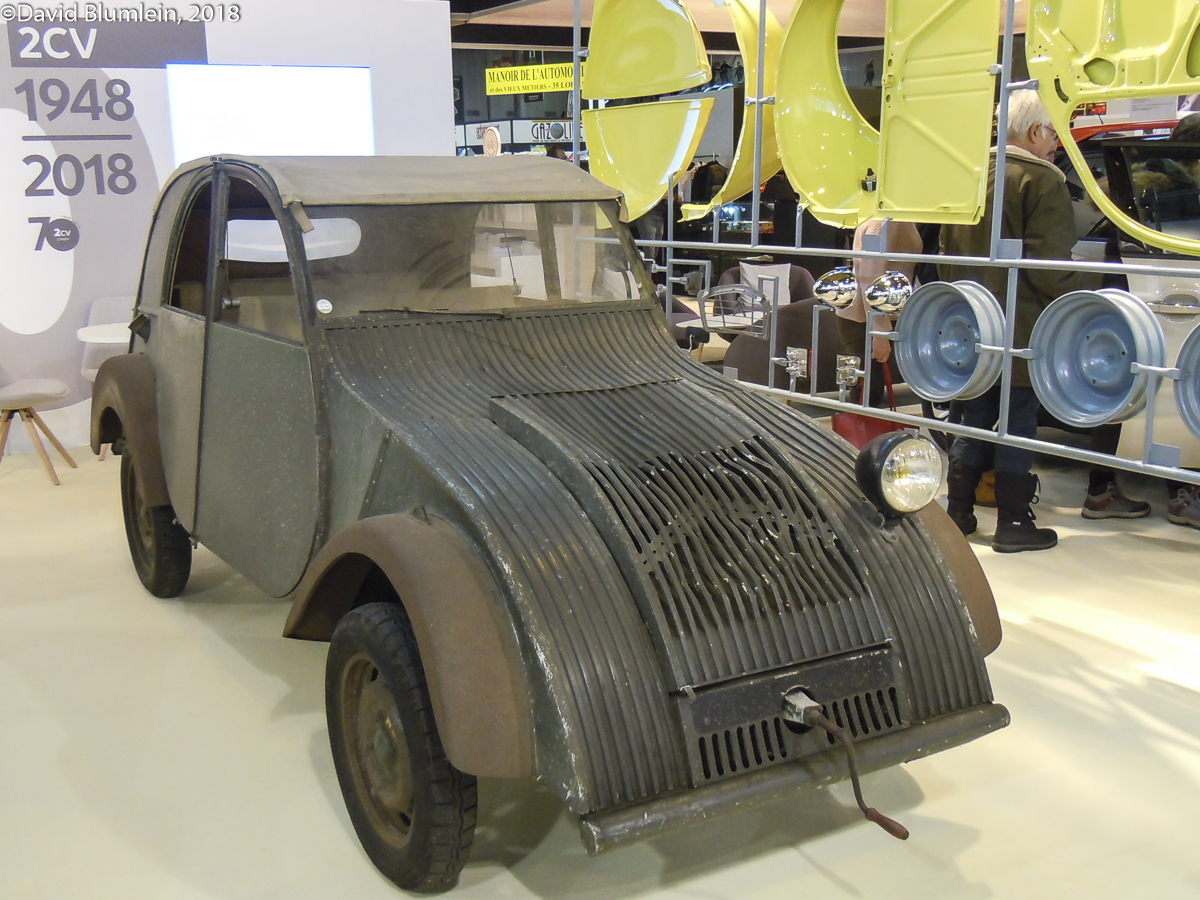 One of the surviving pre-war prototypes of the 2CV Citroën. The car was designed to carry four people and 50 kilos of luggage at 50 km/h in great comfort. Its introduction was delayed by the declaration of war and it was finally presented to the public at the 1948 Paris Salon.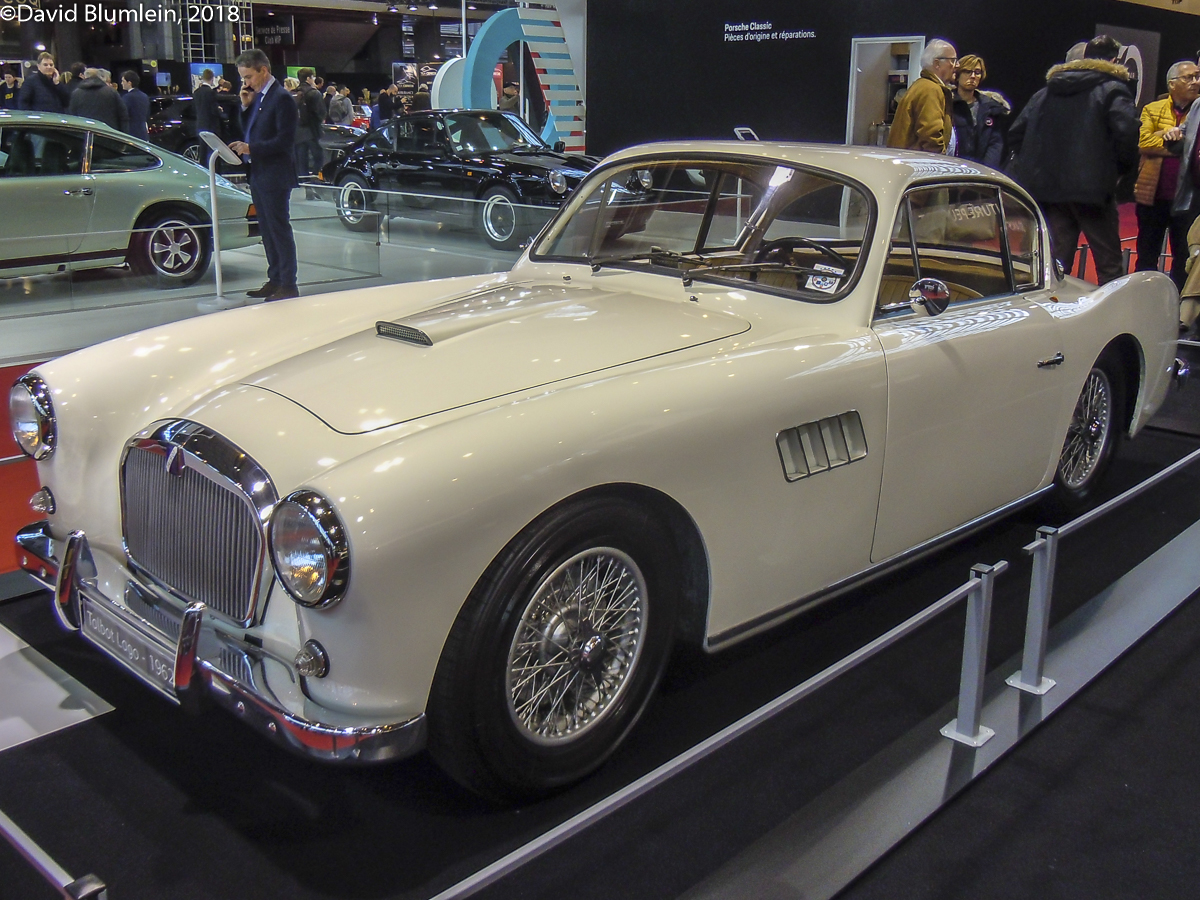 A Talbot Lago, a Coupé America of 1962, and one of the very last of this famous name.
Simca took over the Talbot Lago marque and its factories in 1958 and went on to complete just five more of these elegant coupés, equipping them with their Simca Vedette V8 engines.
With a 4-cylinder 951 c.c. engine, this Renault Type KG1 was the company's response to the big popular demand for cars after the First World War. The early Renaults were characterised like this one by their scuttle-mounted radiators and it was only at the 1929 Paris Salon that policy changed and their cars henceforth had their radiators mounted at the front. A wide choice of bodywork was available and this cabriolet dates from 1923.
A one-off Siata built for 500 c.c. class records. It is based on an upgraded Fiat Topolino chassis with the engine reduced to 488 c.c. The bodywork was by Motto of Turin and Borrani made special wheels.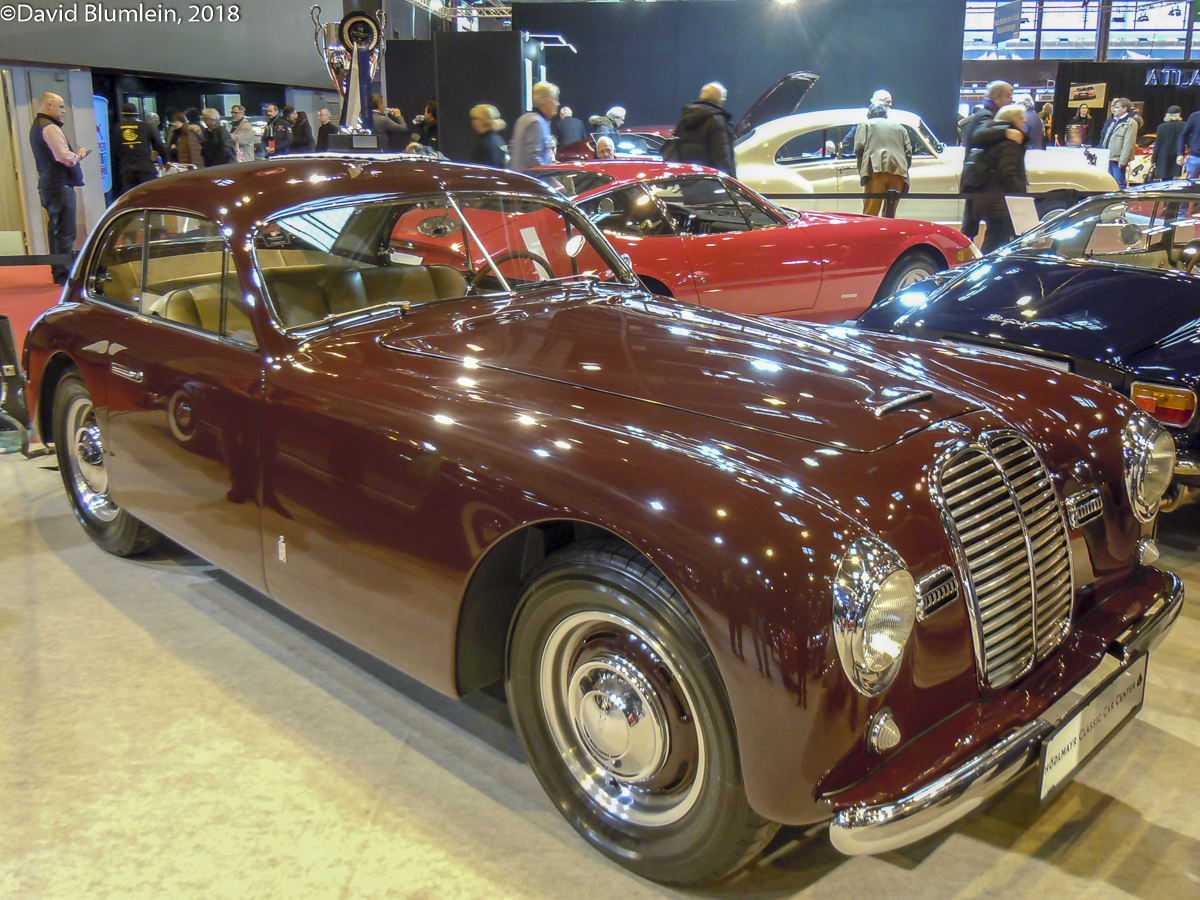 First seen at the Geneva Show in 1947, the Maserati A6 1500 was the company's first true production road car. The elegant body was by Pinin Farina and the car was in the vanguard of the evolution of the GT car. An example, in the hands of Franco Bordoni, won the 1500 class in the May 1949 Coppa Inter Europa at Monza, the first race for GT cars. This car dates from 1949.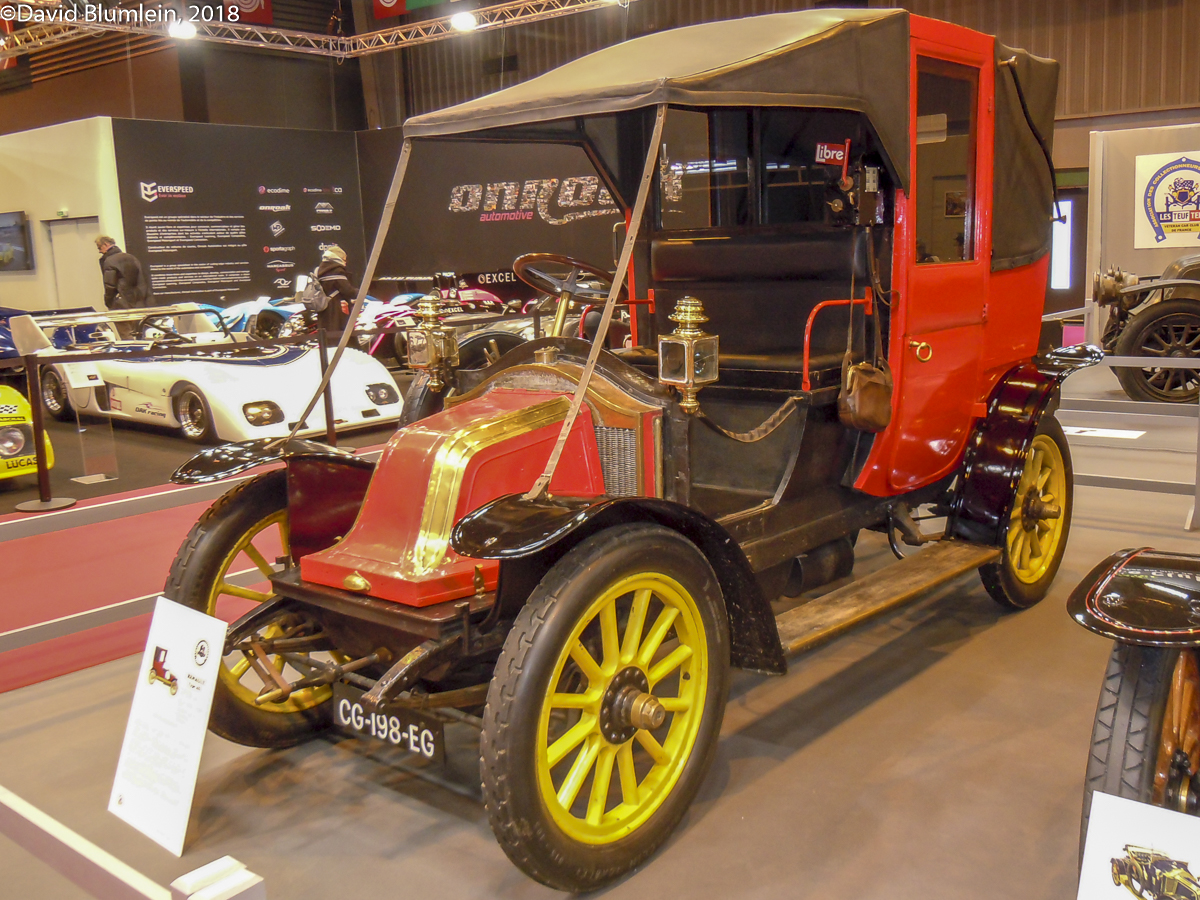 The Renault Type A G was the first proper Parisian taxi. From 1905 it gained in popularity despite customers reluctantly giving up the horse-drawn equivalents. It achieved immortal fame as the type of Renault which became known as the "Taxis de la Marne" when General Joffre needed urgent reinforcements to repel the German attack threatening Paris in 1914. It had a 2-cylinder engine of 1206 c.c.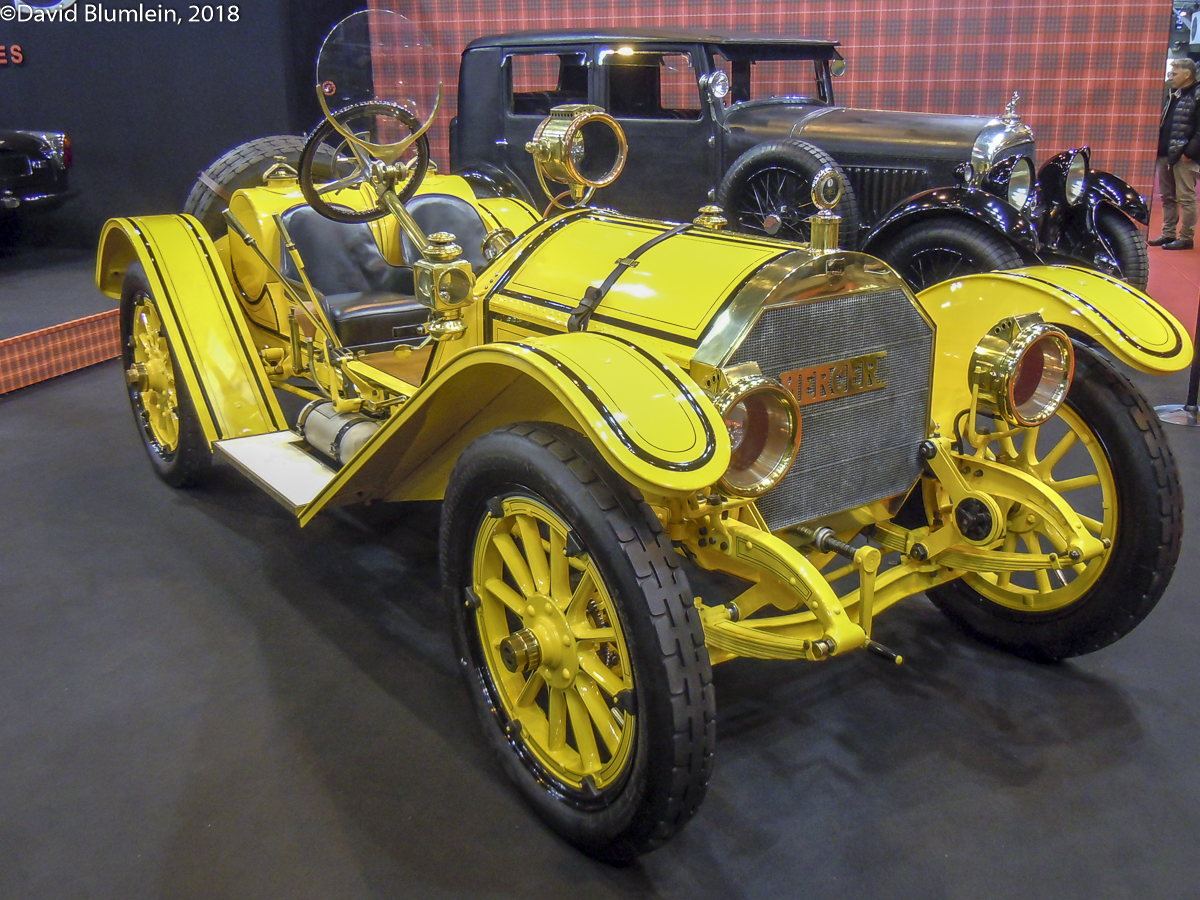 A 1912 Mercer Type 35 Raceabout. This car was the work of Finlay Robertson Porter and it put the company of Trenton, New Jersey, on the American motoring map. It had a 4916 c.c. T–head engine and was capable of 75 m.p.h. It was often raced and would usually be driven to and from events. Two raced in the first Indianapolis 500 in 1911, finishing in 12th and 15th  positions; in 1912 one came 3rd while a year later a Mercer finished 2nd. Its great rival was the Stutz Bearcat and their respective fans would taunt each other with remarks such as "There's no car worser than a Mercer" and "You've got to be nuts to drive a Stutz"!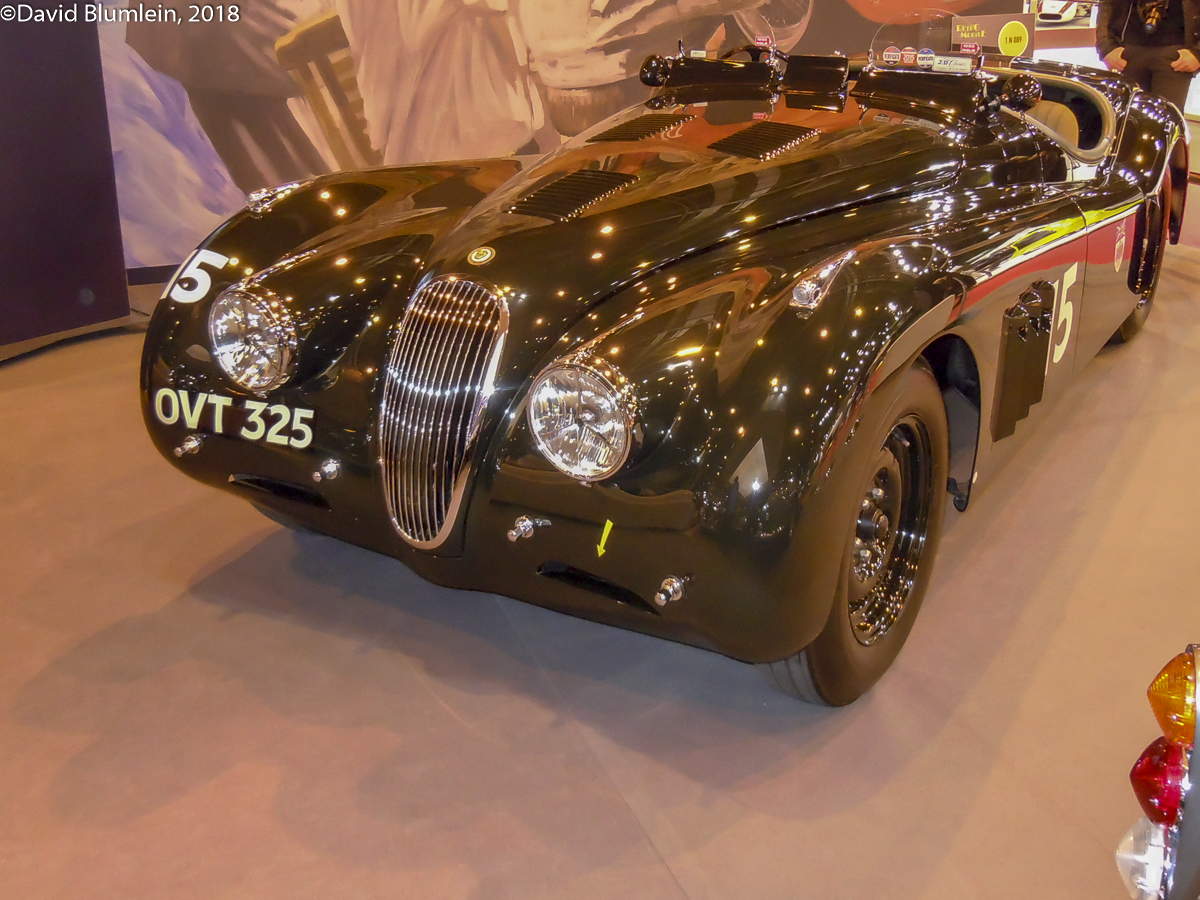 This 1950 Jaguar XK120  was raced privately in period and came 9th and 2nd in class in the first Goodwood Nine Hours race in August 1952.
A Peugeot Type 176. This model was introduced in 1925 and was made in the factory at Issy-les- Moulineaux in southern Paris. It had a 4-cylinder sleeve-valve engine of 2493 c.c., being classified as a 12CV. The body was by Ets Charles Felber. During the Twenties Peugeot used sleeve-valve engines for all their larger capacity models.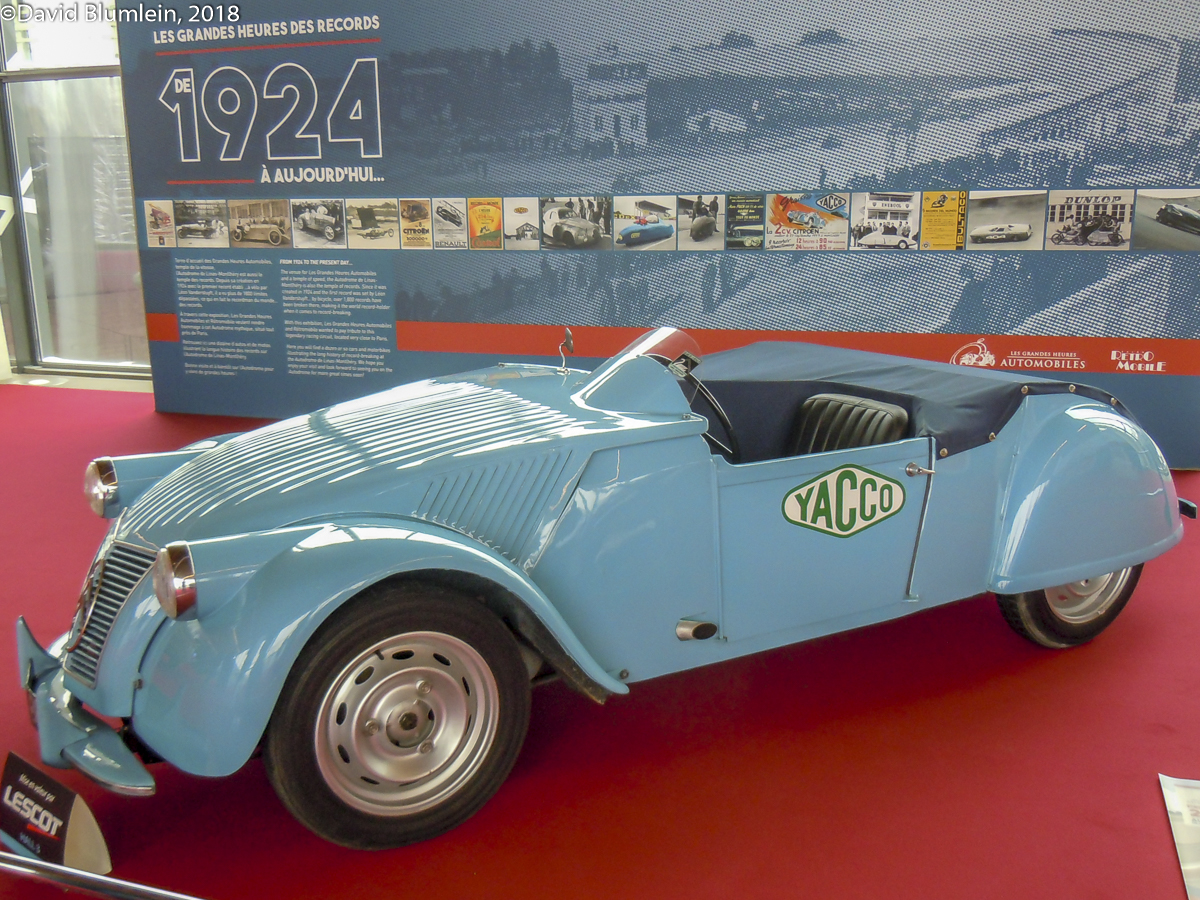 There is no longer any trace of the original Citroën 2CV Barbot so this is a replacement – its history is too interesting to ignore. It was the dream of the engineer Pierre Barbot to transform a 2CV into a competition car – he cut off the roof, shortened the chassis, lowered the suspension, changed the aerodynamics and modified the engine extensively while reducing the capacity to less than 350 c.c. to qualify for records in Class J. On the 27th September 1953 Barbot and Vinatier father and son, aided by Yacco oils, drove the car at Montlhéry for 12 hours at an average of 90,960 km/h and for 24 hours at an average of 85,02 km/h, breaking 9 international records. Jean Vinatier also drove the car in the 1953 Bol d'Or at Montlhéry,  car no. 80, finishing in 19th position and winning its class. Interestingly in homage to the records, this replica ran on the track at Montlhéry in 2016 for 6 consecutive hours at an average of 104,31 km/h; among the drivers was a certain Jean Vinatier.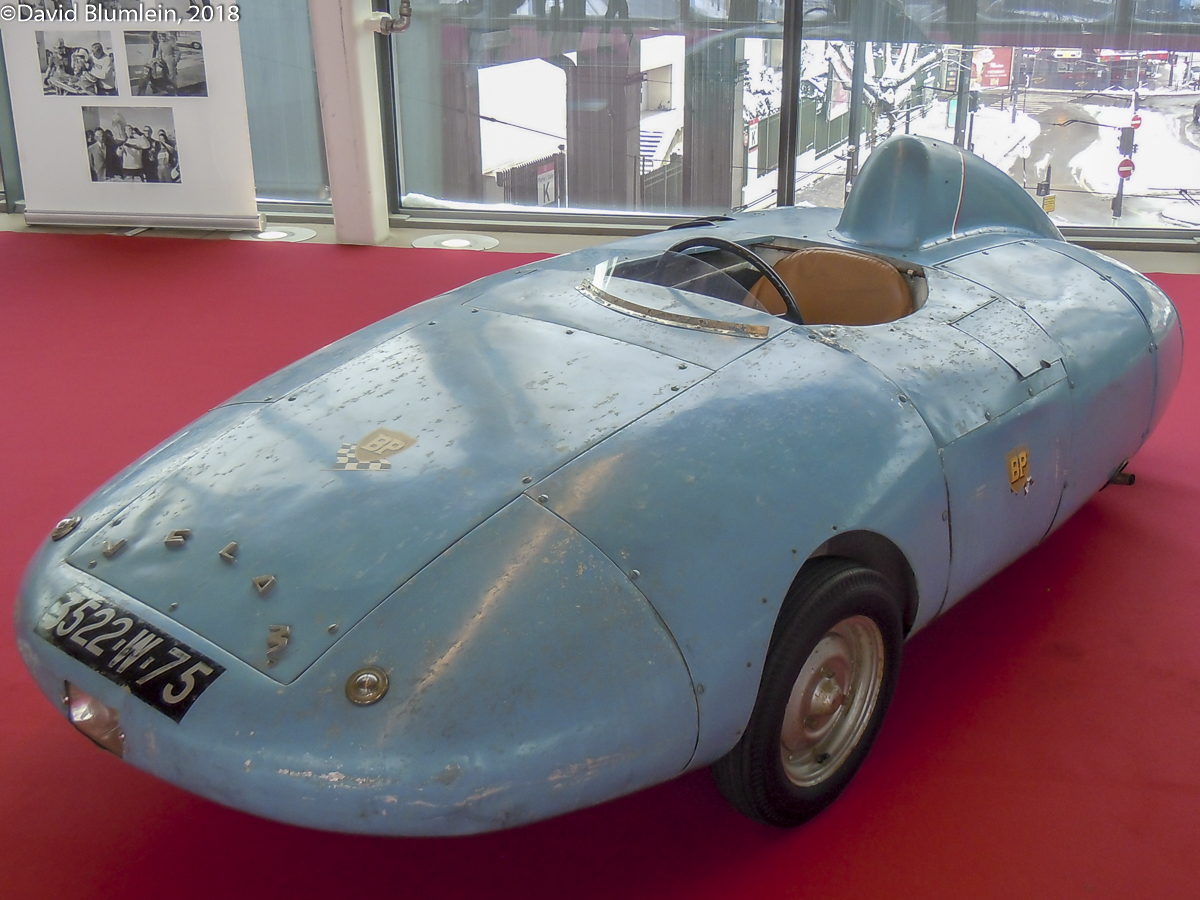 Velam was the Isetta bubble car made under licence in France and the company built this special car with a 236 c.c. motor to tackle records in Class K ( under 250 c.c.). At Montlhéry in 1957 drivers Bianchi and Peslier won seven international records including 24 hours at an average of 109,662 km/h. This is the actual car that achieved those successes.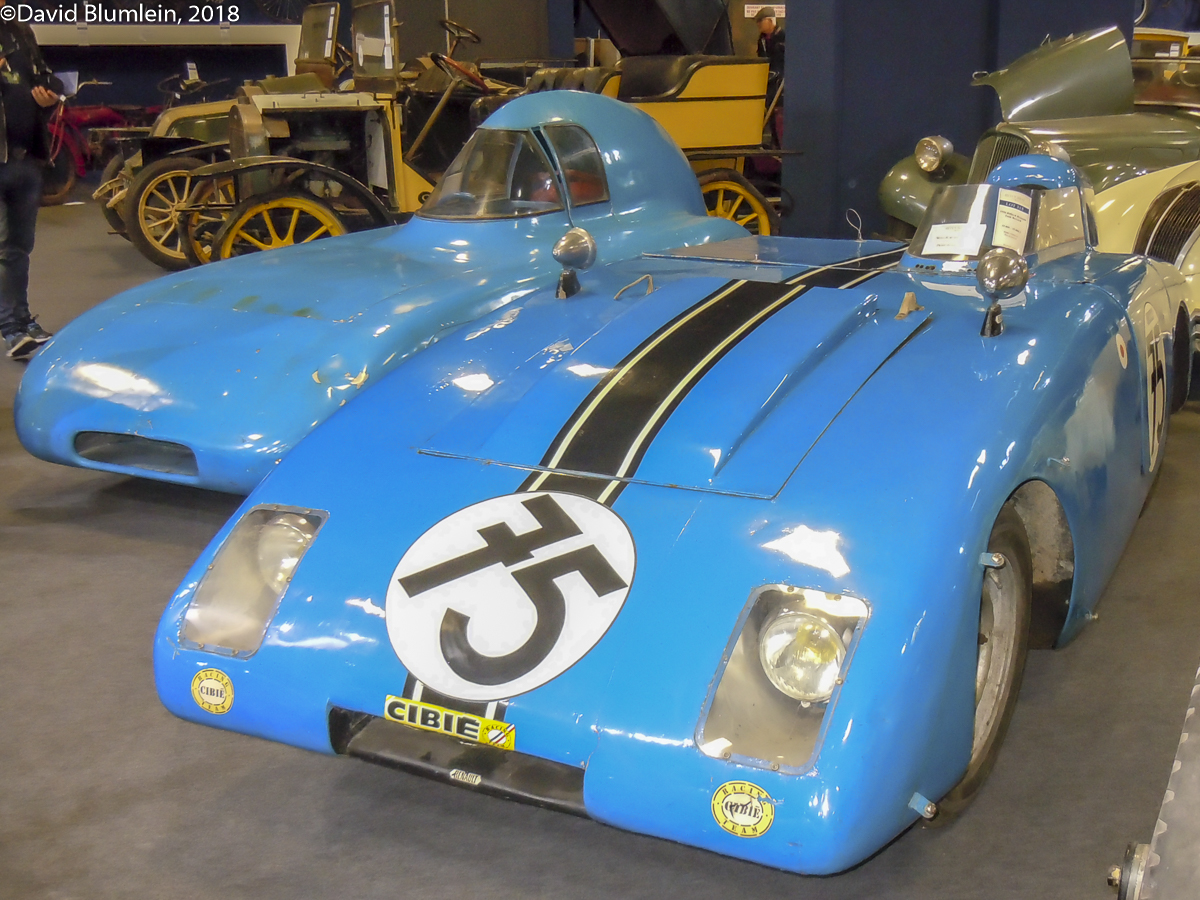 This is one of two Guépards built in Paris between 1952 and 1953 by S.E.R. It is the car for Paul Bobet and has a tuned Renault 4CV engine and originally a barchetta body by Pichon.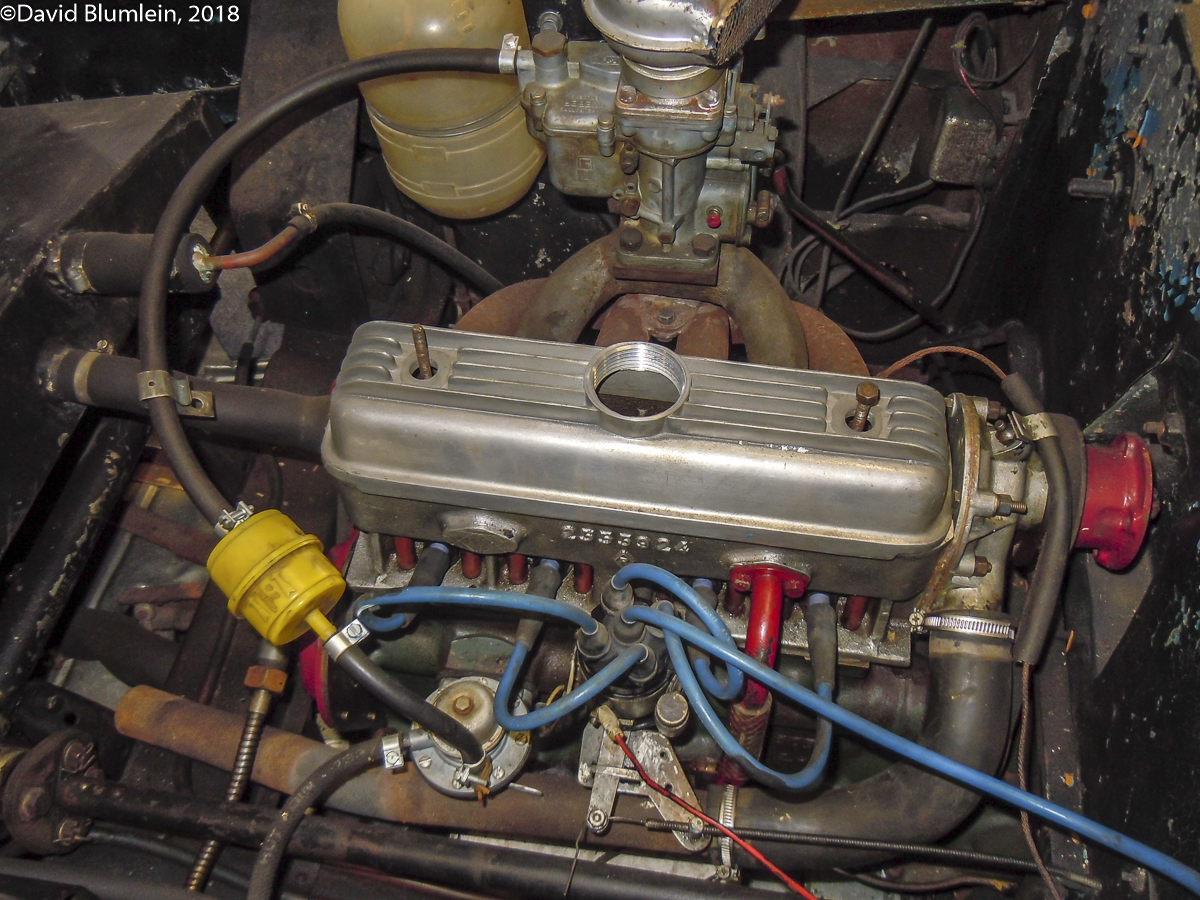 It raced in the 1954 Bol d'Or with Bobet finishing 22nd and after an accident Bobet decided to have it re-bodied with the intention of making an attempt on the world records for the 750 class.
Marcel Riffard designed the new body which was similar to those he had done for Panhard's Le Mans cars; it was made by Heuliez. The car took on the new name of Riffard-Renault. In 1956 it was raced at Montlhéry but again it was involved in an accident.
At the 1927 Paris Salon Chenard et Walcker presented two new sporting cars: this one, the "Tank" Type Y8, a 1500 c.c. with an i.o.e. engine conceived by the engineer Toutée. It was based on the very successful racing "tanks" of 1925 and although a road car it was to be found in private hands on race tracks (one ran in the 1931 Spa 24 Hour race) and in the hugely popular Concours d'Elégances.
On the neighbouring stand a Chenard-Sénéchal, a roadster with more conventional body with cycle wings – the Y7 "Torpille" which used the same engine. In 1928 the Sénéchal name was dropped ( Chenard had been making the popular Sénéchals for Robert Sénéchal in the preceding years).
This Y7 saloon was 4,000 Francs more expensive than the roadster and did not find public approval!
Industrialist Jérôme Donnet bought the Zedel concern in 1919 and produced cars of conventional design to become France's fifth largest car manufacturer by 1927. He then acquired the Vinot Deguingand company with their factory at Nanterre which he expanded considerably and inherited a 4CV design which he produced as the Donnette. This is unusual in having a twin cylinder 740 c.c. 2-stroke engine designed by the engineer Marcel Violet, the acknowledged master of the 2-stroke cycle. Possibly about 100 only were made and this car is thought to date from c.1932.
Marcel Violet presented his cyclecar in 1924 with a 496 c.c. air-cooled flat twin 2-stroke engine. It scored numerous successes, claiming in 1925 alone the Championship of France, two world records and winning all the major races in the 500 c.c. category. This car dates from 1925.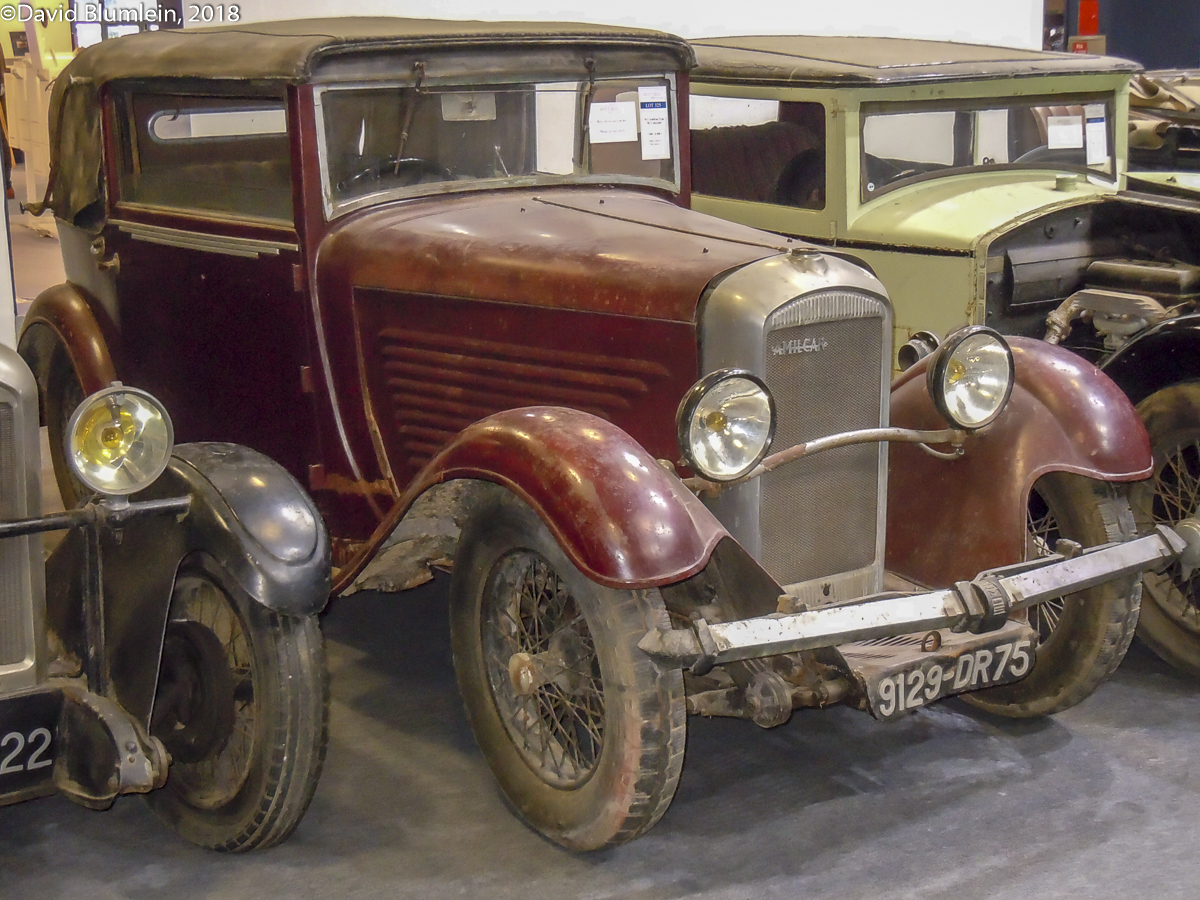 Think of Amilcars and we tend to remember the sporting CC, CS, CGS and CGSS but over the years Amilcar had developed a range of tourers and at the 1928 Paris Salon the Model M was introduced. This Model M3 came in October 1931 and had a lowered chassis, powered by a 4-cylinder side-valve engine of 1244 c.c.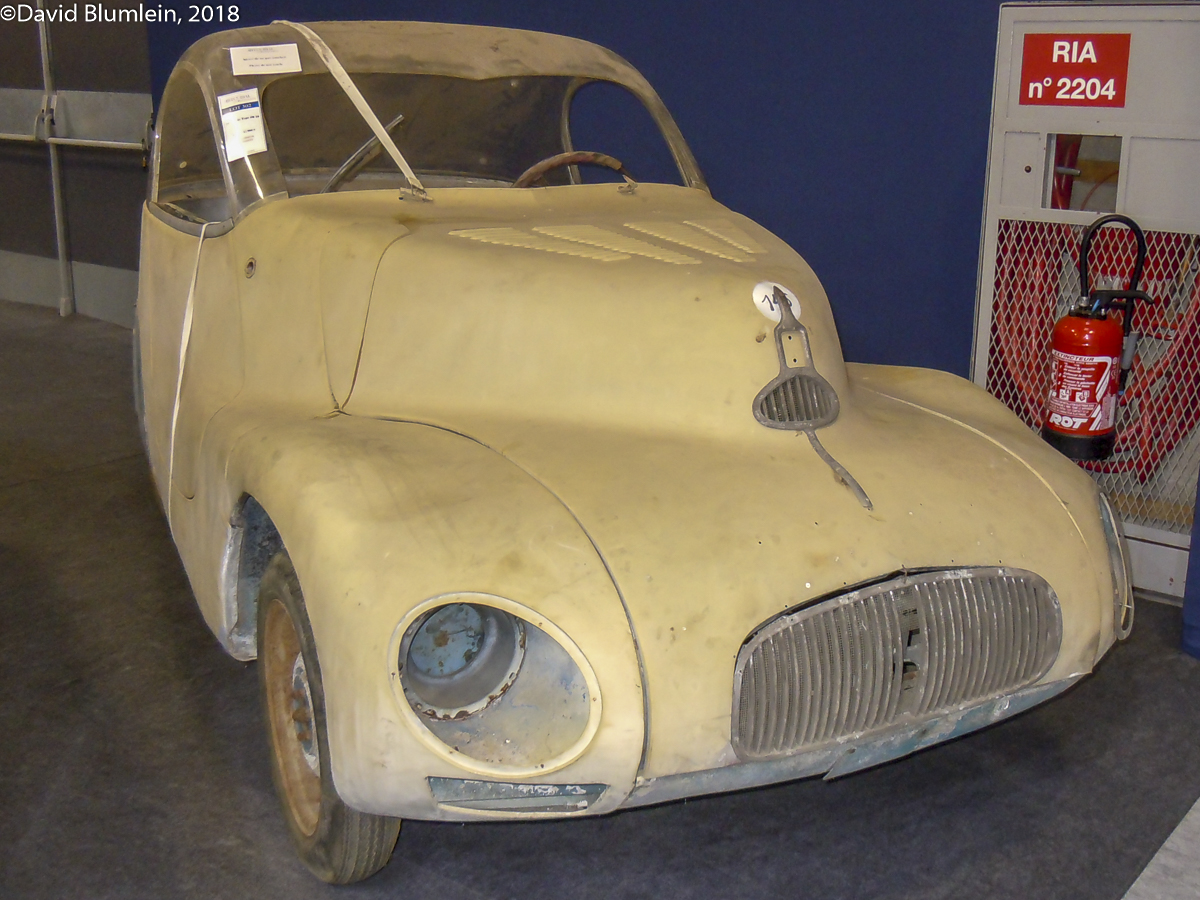 This strange looking machine is a Dolo. It was first seen at the Paris Salon in October 1947 and subsequently at Brussels and Geneva. It had a 592 c.c. horizontally opposed 4-cylinder engine driving the front wheels and all-round independent suspension by torsion bars. It had a rigid box type chassis and the roof was a "plexiglass" dome, a new material at that time. During 1948 two cars travelled across France, visiting fairs etc. This came to be stored under the Autodrome at Montlhéry and was rediscovered in 1967.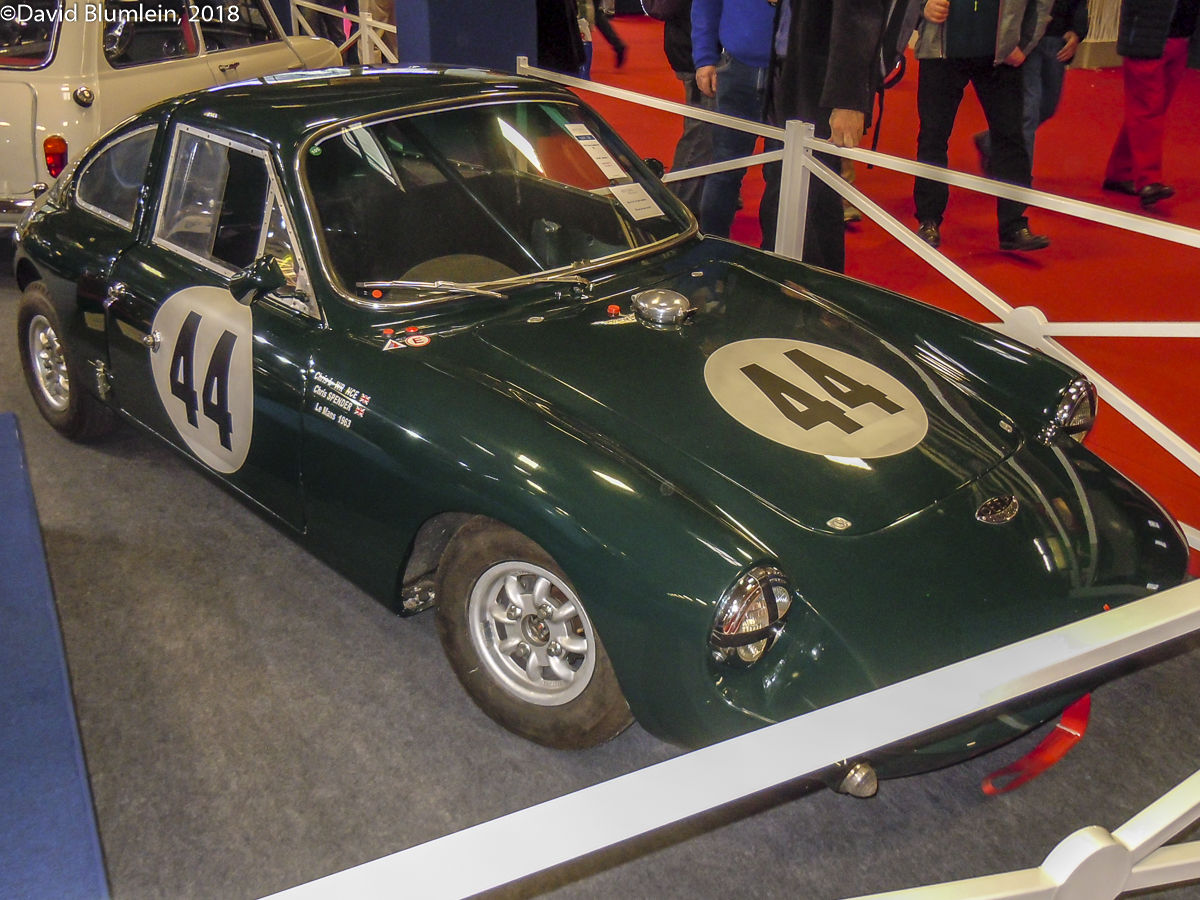 The Deep Sanderson 301 Coupé which made the marque's first (of three) appearance at Le Mans in 1963. It used Mini mechanicals set transversely amidships (before the Miura!) and was driven by Chris Lawrence and Chris Spender before being flagged-off for covering insufficient distance.
TAILPIECE
Fernand Maratuech was an inventor/constructer who lacked the means to build his own aeroplane so he made this "aeroplane without a wing". He used a 250 c.c. single-cylinder motor-cycle engine and covered more than 5,000 kilometres in his 3-wheeler.
David Blumlein, February 2018