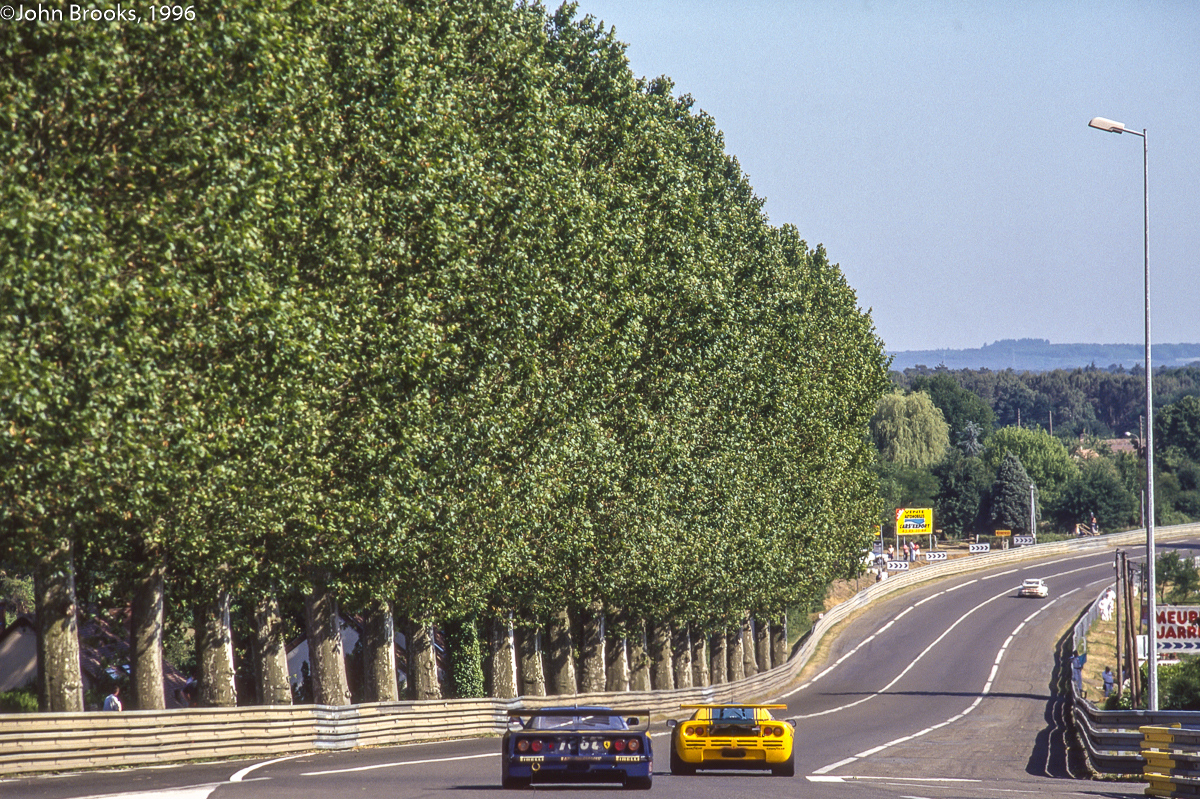 The slide from one year to another encourages us to reflect and recall the past both recent and distant. I am on a scanning mission at present and this moment from the 1996 Pre-Qualifying at Le Mans caught my eye while plundering the archive. Not just the F40 GTE and the F1 GTR catapulting on to the Mulsanne Straight in pursuit of a distant 911 GT2 but the riot of emerald green.
Simpler, happier times, or am I just dreaming?
To the readers, may I wish you and yours a happy and healthy 2018, anything more would be a bonus.
John Brooks, January 2018